You have advertised your real estate business on popular social media platforms. You have used email marketing to turn web visitors into prospective customers. You have invested thousands of dollars in traditional advertising methods.
How was the experience? Perhaps, each of these strategies helps make your goals happen. But don't be contented with that. What are the other methods that can ensure success? Well, real estate SEO is next.
Many real estate agents have attempted to optimize their web pages. But only a few who have succeeded. What's the secret? Whether you are a beginner or don't have a prior experience, knowing everything about real estate SEO can make a big difference.
Without further ado, let's get started!

What is SEO in Real Estate?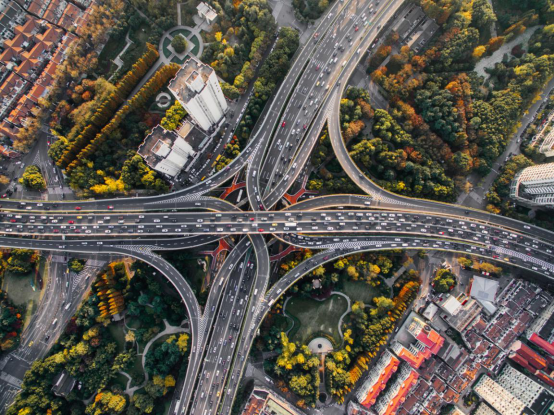 Have you done some research on real estate SEO? What did you find out? How was the experience? What is search engine optimization really? How does it work?
Well, you came to the right place. Real estate SEO seems complicated for beginners. But it is simple.
Let's say you are a customer. Imagine you want to purchase a new home. While there are many factors to weigh in mind, where and how to get started?
Over 44% of home buyers go straight to Google according to experts. As soon as they arrive in the search engine of their choice, they open a new tab and begin typing. Then, millions of results appear within a minute or two.
Now, there's a wide selection of options at the comfort of your home. Regardless of the variety of choices, you will click on websites that are on top of search engines.
Unfortunately, the layout of the search engine results page (SERP) has drastically changed over the years. Now, local map packs, instant answers, and ads have affected those visible organic rankings.
So, increasing internet visibility, boosting web traffic, establishing brand awareness, or catching your target home buyers will be more overwhelming, stressful, and tedious than ever.
It's no surprise as the competition is tough. In fact, the number of real estate businesses, realtors, and other professionals are continuously increasing in the past decades. It is also expected to skyrocket in the future. So, it's not ideal for those who have a frail heart.
Of course, creating a website or publishing content is your go-to marketing option. But with the competition, it is no longer enough to stand out from well-established real estate businesses in different corners of the world.
What's the secret? Today, a proper SEO strategy can come into play to help your webpage be on top of the search engine, drive qualified leads, and increase a good return on investment.

What Does SEO Mean in Real Estate?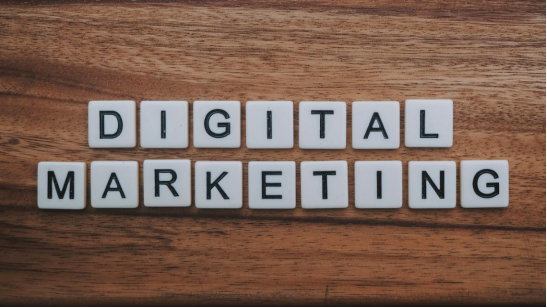 Since you knew how real estate SEO works, why do businesses turn to search engine optimization? The internet visibility, prospective leads, high ROI, pool of customers, and credible reputation are a few reasons.
Now, what type of SEO you need to try this 2020? well, there are three types of search engine optimization. These are on-page SEO, off-page SEO, and technical SEO.

On-Page SEO
On-page SEO relates to every content you publish on your website. It consists of strategies to optimize a specific web page. These help search engines understand what your content is all about. Also, they will determine whether or not your site is a valuable/trustworthy source.
On-page SEO includes keyword research, content creation, and keyword optimization.
While on-page SEO focuses on content, Technical SEO is far different. In fact, it gives a great emphasis on non-content elements of your estate website.

Technical SEO
When used effectively, technical SEO improves the readability of your site and guarantees quality user experience. Then, it helps Google and other search engines see that you are reliable.
Technical SEO consists of mobile-friendliness, site speed, indexing, site architecture, security, structured data, and crawlability.

Off-Site Page
Off-site page, on the other hand, strengthens the relationship and influence of your website to other platforms.
What makes it unique from others? Well, it is all about building both the reputation and authority of your website. When done right, search engines will consider your website an ideal search engine result.
Off-site SEO also relates to backlinks. Did you know that a large volume of links pointing to your platforms from reputable sites shows to Google you're trustworthy, professional, and experienced?

Why Invest in Real Estate SEO Today?
Aside from online presence and potential leads, search engine optimization offers other possibilities. Some of them are highlighted below:

Marketing Tool that Won't Break Your Bank
As a new real estate marketer, you may not have enough financial resources to promote your services. But say bye to all your worries. Real estate SEO got you covered. Just like social media, this digital marketing won't cause you an arm or a leg. It is cost-effective and suitable for those who are on a tight budget.
How about the return on investment? While it is a low-cost marketing solution, it doesn't compromise a comparative ROI. Small, mid-sized, and large businesses can drive traffic while saving some cash in the long run.
Take Web Traffic To Another Level
Aside from bigger savings, web traffic will improve. If you have tried increasing the number of site visitors without a good result, real estate SEO should be a top priority. A web page that's rich with the right keywords can be visible to your targeted home buyers. As a result, every visitor would start to browse your site.
Every potential client is careful nowadays. Although your webpage has a good ranking on Google, does your content incite interest among your target audience? Is it of high quality, interesting, accurate, and free of any mistakes? Will it overcome the pain points of your customers? So, make sure your web page is quality-wise.
For that reason, a web visitor will be quite impressed with your services. Then, the chance of taking action is higher than expected. Also, develop your products according to the needs and requirements of your target real estate market.
Internet Visibility in Your Chosen Niche
Why do real estate businesses take advantage of search engine optimization? Probably, they want to boost their online presence. If you haven't tried real estate SEO before, you're losing hundreds of customers to your competition. It's time to give them a real battle. Search for proper keywords, create content, make it of good quality, and publish to your site. Expect internet visibility and qualified leads after some time.
A Perfect Way to Collect Data
The internet is not a static place. What's the trick here? It is crucial to leverage data to remain as competitive as possible. Instead of manually gathering different information, use available tools online for automation and scalability.
When running a real estate business, you have many responsibilities to handle. Apart from supervising your agents and other team members, knowing your clients should not be ignored. With search engine optimization, you will know and study your market effectively.
Immediate and Long-Term Results
Yes, it is necessary to optimize your website once in a while. But once web traffic is achieved. High paying customers will flock to any of your platforms.
However, always strive something new to your home buyers. People love surprises that can overcome their problems and satisfy their expectations.
Credibility and Trusted Reputation
Good search engine result helps real estate companies build their reputation. Remember that the higher your ranking, the more credible your appearance in the eyes of your market.
Search engine optimization improves site architecture. This means a website gets more intuitive, easy to navigate, and user-friendly. This leads to better usability or greater user experience.
Web traffic is good. Conversions, however, are better. But awareness can drive success to your business of any size. Once your search rankings improve, you will definitely impress a number of people across the country and other parts of the globe.
A Perfect Platform for Inbound Marketing
Real estate SEO is also an excellent platform for inbound marketing. If you haven't tried it before, did you know that inbound marketing has proven results across the real estate industry and other niches?
Yes, you read it right. so, what are you waiting for? Add it to your advertising techniques and see a huge difference along the way.

How to Do SEO for Real Estate Website?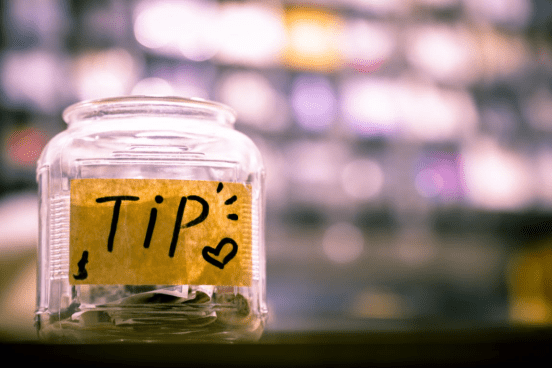 Now, how to take your real estate website's SEO to the next level? Good question, and in this section, we will learn practical tips and tricks to give your internet visibility a boost.

Make Your Local Google My Business Page Optimized
Have you ever attempted getting listed in Google's 3 pack without a good result? What have you done wrong? Don't forget to provide updated and complete profile information. Include the accurate location on the map, opening hours, primary/secondary categories, photos, website, telephone number, and description, too. Make sure your name, address, phone number, or website are consistently formatted as well. Google favors businesses with precise and complete information.

Consistent Citations
Real estate agents are likely to feel relaxed when they have updated citations, including website, name, phone number, and address.
Research indicates that more than 50% of local businesses have inaccurate information across publications and directories.
While there are many factors to weigh in mind, citations with consistency and accuracy are one of the first steps to improve your ranking in the map pack.

Incorporate Schema Markup
What's the best way to structure the code of your real estate website? Your long wait is over! The schema markup is something you cannot afford to miss. To get it done, including a table in your website with fields for bedrooms, price, and other important details.
When done right, your site has a high chance of getting features in Google snippets.
Recent studies indicate that pages with schema markup get at least a 20% click-thru rate in search.
Another thing to mark up as a realtor is your business' listing. Make sure to include contact details and opening hours, too.

Encourage Your Customers to Review Your Business Online
Did you know that 90% of potential customers read reviews online before visiting estate websites? Then, only 72% of the possible clients take action after reading a positive review.
Online reviews provide many possibilities. It establishes credibility, plays a role in boosting conversions, improves SEO, and help your real estate business stand apart from the competition.
When you exceeded the client's expectations, encourage them to review your real estate company on Facebook, Google, Yelp, and other trusted social media platforms out there.

Do Some Targeted Keyword Research
For most SEO agents, keyword research is one of the most ignored aspects of digital marketing.
New real estate businesses spend hours on their content marketing and social media strategy.
Surprisingly, only a few marketers devote their time on keyword research.
To have visible real estate websites, the right keywords are critical. When done according to the industry's highest standards, your web page can attract new customers, increase a good return on investment, and acquire repeat homebuyers in the long run.
You can set up Google Ads to measure and study the functionality of keywords. Don't be afraid of the cost. It is free. Also, this report opens keyword opportunities.

Give Long Tail a Shot
Keywords have two categories. These include head keywords and long tail keywords.
What's the difference? Which is better? Head keywords are short, competitive, and broad. Good examples include real estate and realtor.
Of course, you expect to rank number one in Google search results. But the competition is tough. There are well-established sites you have to defeat.
Long tail keywords, on the other hand, are a much better option. In fact, more than 70% of Google searches include long tail keywords.
common examples consist of lake house summer rental Poconos and buy 3 bed home in Minnesota.
Unlike head keywords, long tail keyword leads to better conversion.

Optimize On-Page Elements
On-site search engine optimization for local real estate requires different SEO strategies and tactics.
Make sure your business name, phone number, and address are used all over your estate websites aside from social media and other local listings.
When creating title tags, body copy, and meta descriptions, use state, city, and town names, too.
Another SEO strategy is to choose a real estate website platform that uses Schema local markup to let Yahoo, Bing, and Google index bots.

Develop Localized Content
Since you're already aware of the right keyword, content development is next. Yes, it sounds easy to implement and perform. However, it is harder than you have ever thought.
Of course, quality is more important than quantity. While other real estate businesses are quantity-centered, don't do the same thing.
To ensure a successful search engine for real estate, create content that informs, educates, and engages possible home buyers.
It's all right when you are running out of ideas. Do some research on Google for more information. But never copy content.
The best SEO strategy here is to provide something original, useful, and thought-provoking.
New, timely, relevant, and responsive content is one of the most effective SEO tips you cannot afford to miss.
If content development is not your expertise, there are estate website content development specialists to rely on and trust.

Take Advantage of Compelling Headlines
The book cover encourages us to take action. An interesting email title catches our attention to click the content.
Compelling headlines in real estate websites are no exception. When done perfectly, your target audience might read your content until the last part.
But it is easier said than done. It is crucial to understand your target audience, write an outline, develop several headlines, and include a problem in your content.
You can read magazines and other resources online. It really helps. Plus, all of your search engine optimization efforts will pay off at the end of the day.

Never Underestimate the Power of Video Marketing
Aside from content marketing, video advertising has been getting a high demand from the real estate industry and other businesses in different parts of the globe.
If you haven't tried to promote properties using video marketing, it's no wonder why you don't have a good search engine result.
If you want to grow your real estate sales, then you should include videos in your marketing strategy. You can use a video editor to create and edit your marketing videos.
Studies indicate that video marketers acquire 66% of prospective leads. Around 54% of real estate businesses of any size boost brand awareness and level up their search engine optimization.

Provide Optimized Images
There are many factors that lead to the website's on-page issues. Images, for example, can be the number one culprit.
Adding stock images, listing, and other neighborhood photos to your real estate website seem intended for aesthetic value.
But it can contribute to all of your search optimization efforts.
When you use images, there is information to fill out. Never leave them blank. Make sure to include caption, description, alt text, and title, too.

Make Your Website Mobile Friendly
Homebuyers use different devices to search for realtors, including a home computers, laptops, tablets, or mobile phones.
If your real estate websites are compatible with tablets and Windows PC, your job does not stop there.
Make them mobile-friendly so that you won't miss any possible customers along the way.
According to NAR, more than 89% of home shoppers use their smartphones throughout the process.
To increase a high search engine result and achieve your mobile-responsive site, avoid using flash as it slows down the load time of your website. Also, the flash does not support many iOS and Android devices.
It is also imperative to incorporate viewport meta tag, turn auto-correct for different forms, make button sizes large/visible, use large fonts, compressing images, and perform mobile testing.

Improve Page Load Speed
Unlike other search engines, Google does not like slow websites. Aside from content, Google considers page speed one of its ranking factors.
Google also said that any web page that takes a few seconds to load loses over 53% of potential visitors.
Other research indicates that a delay in page speed can affect conversions up to 27%.
To increase page load speed, enable compression, minify JavaScript, reduce redirects, leverage browser caching, increase server response time, take advantage of a content distribution network, and optimize images.

Set up Google Analytics Account
After developing content and marketing on different social media platforms, it's time to measure its performance for further development and modification.
Where to start? Set up a Google Analytics account to monitor your local SEO and other marketing campaigns.
Once your account is running, be sure to create a calendar event to ensure your efforts are doing well.

Link Past Content to Previous Web Pages
Have you ever tried internal linking before? Not yet? You're losing possible customers to your competitors.
Before things get worse, incorporate links into your blog post and other types of content. This is good for the user experience. Also, expect good search results within a short period of time.

Bottom Line
Real estate SEO opens many doors for successful opportunities. From qualified leads to high returns on investment, everything is possible with search engine optimization.
Nevertheless, it is harder than you think. This is where SEO specialists/experts got you covered. While it requires extra cost, the services are worth it.
Now, look for SEO professionals to change your digital marketing efforts today.