I have always been fascinated by lead generation sites, and even sold one recently for $190k. One of the lead generation sites I found during my research was Clutch.co, a lead gen site that ranked for extremely competitive terms such as "seo companies" and "best seo companies". 
Their business model is to rank for these terms, and then sell ad space to SEO companies. This is all fine and dandy with me, except when you start selling out. In what world is it okay to rank an SEO agency with an organic chart like this, number 1 in Canada?
I've been in SEO for nearly 10 years now, and I've always been a firm believer in practicing what you preach. I believe that one of the best places to find the best SEO company is on Google. 
I even put out a tweet asking if people believe SEO companies should have good SEO. The answer was an overwhelming majority of yes':
Should an SEO agency's site have good SEO?

— Jacky Chou (@indexsy) May 12, 2022
That's why I've partnered with Ahrefs to find the best SEO companies in the world based on search metrics. We took a sampling size of over 38784 SEO agencies around the globe and ran them through Ahrefs.
The Methodology Behind it
Having specialized in SEO solutions for a while now, we knew exactly what to look for. Therefore, when we sat down to analyze 38784 SEO companies, we focussed on key metrics to guide our process.
These metrics are:
Total Traffic

Domain Rating (DR)

Traffic Value
A blend of these metrics gave us the Indexsy score, which we used to rank these top SEO companies in the world.
Let's look at these metrics in more detail.
1. Total Traffic
So, why should you care how much traffic the SEO company you want to work with has? Because if the SEO company can bring lots of traffic to its site, it'll be able to do the same for your company.
This means more eyeballs on your products and services and, ultimately, more sales and more revenue.
So, what exactly is total traffic?
Total traffic is an estimate of the organic search traffic a certain website gets each month. Therefore, the traffic is calculated on a monthly basis and is based only on organic search.
The organic search part is important because it speaks to the SEO efforts of the company. After all, if you should decide to go with a certain SEO company, you'll want them to be good at bringing in traffic using SEO tactics and strategies – which is what they should be good at.
Consequently, it's no surprise that our top SEO company – SERP Co has almost 3 million in total traffic. Pretty impressive!
Therefore, if you were to work with SERP Co and want to increase your organic traffic, you'd be confident that they'd be able to do that.
2. Domain Rating (DR)
What is Domain Rating?
Domain Rating is a website authority metric developed by Ahrefs that runs on a scale from 0 to 100. You may have heard the names Domain Authority and Website Authority. These names essentially mean the same thing. 
Domain Rating is an organic metric that shows the overall strength of a website's backlink profile. The backlink profile is a collection of all the backlinks that link to a certain website. Backlinks are also known as inbound links. They are links that point to your websites from other sites.
For example, if website A has a link that leads to your site, this is an inbound link to your site and will form part of your backlink profile.
You'll notice that our top three SEO companies have DR scores of over 70. This could indicate that these SEO companies have really focussed their efforts on getting high-quality links from authoritative sites. 
Therefore, in regard to the best SEO companies, an SEO company with a high Domain Rating compared to another that doesn't could say that it is good at link building. 
However, it's important to note that the Domain Rating score does not exist independently. It's relative to other factors. This is also why it's one metric of the three metrics we're looking at today.
Let's now look at another metric.
3. Traffic Value
To understand traffic value, let's look at an example. Let's say that a certain digital marketing agency ranks for the following keywords: best SEO company, SEO specialist, and SEO services. Because of this, the digital marketing agency gets lots of organic traffic when Google users search for this term.
So, imagine if this digital marketing agency was using Google Adwords' PPC platform to get that same amount of traffic from these keywords. Whatever amount they would have spent for this traffic is their traffic value.
Therefore, traffic value is the amount a website would pay if it was getting the same amount of traffic from all ranking keywords. So this Ahrefs metric shows you the operating cost of getting the same amount of traffic you're already getting.
Just like with our other organic metrics above, traffic value as a measure of how good an SEO company is doesn't exist on its own. Nonetheless, it's no surprise that the top three best SEO companies have traffic values of more than 1 million.
Here are the figures:
Web FX – 1,541,938

Thrive – 1,213,133

Cyberclick 

– 229,000
Summary of the Results
Now that we've looked at the methodology and why we looked at these specific organic metrics, it's time to look at what we discovered.
We made one important observation as we were analyzing the data. This was that not all companies that ranked highly on our best SEO companies list were SEO companies. For example, our top three companies are actually digital marketing agencies.
Let's look at a brief summary of our top 10 companies and what they do.
Top 10 Best SEO Companies in the World
1. WebFX

WebFX is a professional SEO company that can help your website rank higher in search engine results pages (SERPs). They have a team of experienced SEO professionals who know how to optimize websites for better visibility and increased traffic. In addition to its SEO services, WebFX also offers web design, PPC advertising, and social media marketing.
WebFX is also a full-service digital marketing agency that is focused on helping companies boost their leads, conversions, and revenue.
WebFX is located in Philadelphia. The unique thing about this digital marketing agency is that it is focused on providing revenue-generating digital marketing solutions to its clients.
Therefore, if you have been quietly wondering how to boost your revenue through digital marketing efforts, you've come to the right place.
This SEO company had the highest traffic value on the list at 1.5 million. Therefore, if you're looking for search engine optimization services designed to increase your revenue, this is a good company to consider.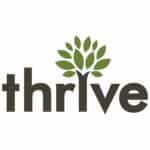 Thrive Agency is a full-service SEO company that helps businesses of all sizes achieve their online marketing goals. From search engine optimization and website design to social media marketing and email marketing, Thrive Agency has a wealth of experience and expertise to help your business grow. With over 10 years of experience in the industry, the team at Thrive Agency knows what it takes to help your business succeed online. Contact us today for a free consultation!
Here's another full-service digital marketing company that specializes in developing growth-oriented online marketing campaigns. Since 2015, Thrive has been helping companies across industries get a competitive edge over their competitors through digital marketing solutions.
With over 220 employees in 10 different countries, this digital marketing agency employs the best people to help their clients soar to new heights.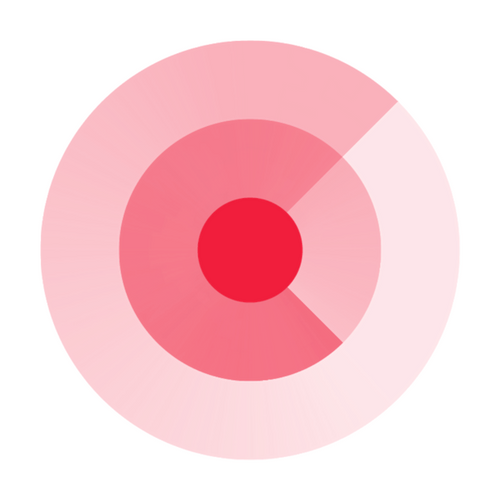 CyberClick is a top-rated SEO company that can help you get your website to the top of the search engine results pages (SERP). We have more than 10 years of experience in the SEO industry and are experts in all aspects of search engine optimization. Our team of dedicated professionals will work tirelessly to improve your website's visibility and organic traffic.
The thing about this company is that it focuses on people. Both their clients and employees. They believe that if their team enjoys their work, success is guaranteed. Some of their services include SEO, email marketing, content marketing, video marketing, inbound marketing, and much more.
Cyberclick is one of the top SEO companies on this list that has a high total traffic value. With over 500,000 organic visitors per month, you know that this digital marketing agency is good at its SEO efforts.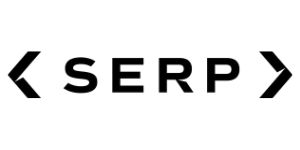 Serp.co is a top-rated SEO company that can help your website rank higher in search engine results pages (SERPs). We have over a decade of experience in the SEO industry, and we know what it takes to get your website to the top of the search engine rankings. Our team of experts can help you with all aspects of SEO, from on-page optimization to link building and more.
SERP is a full-service digital marketing agency that offers solutions to business owners to allow them to grow their businesses. Their aim is to take away the burden of marketing so that business owners can focus on other things.
Some of their services include SEO, Pay per Click (PPC), Advertising, branding, and website optimization. They are mainly located in the United States and have a team of highly trained professionals to take your unique business to the next level.
With a total traffic value of 2.7 million, it's no wonder that this search engine optimization company is at the top of our list. Therefore, if driving traffic to your website is a priority for you, you know that you'll be in good hands with this SEO company.
A digital.com SEO company can help improve your website's visibility in search engine results pages (SERPs). When people are looking for products or services that you offer, you want your website to be one of the first few results they see. A digital.com SEO company can help by optimizing your website for specific keywords and phrases related to your business. They will also help create backlinks to your site from other reputable websites, which will increase its credibility with search engines.
Just as its unique and interesting name suggests, this company offers services on growing your Instagram account. In addition to that, InstaTakipci also offers social media services, backlink packages, SEO services and more.
Digital.com offers businesses great reviews on how to improve their business. Although it doesn't really offer the typical digital marketing services that any other SEO agency on this list does, it is still impressive, with a domain authority of 86.
You can also get in-depth guides on this website. For example, you can learn how to start an online business and do so much more. Clearly, the 187,000 organic monthly visitors are getting lots of value since they keep coming back.

InboundCycle is the first Spanish & Latin native Inbound Marketing Agency; Inbound Marketing is the most effective online marketing method for acquiring new customers. We are partners of Hubspot, the leading provider of Inbound Marketing software. InboundCycle is a part of the Cyberclick group.
Inbound cycle is all about marketing. The one disadvantage of this company is that the content on the website is in Spanish, French, and Portuguese.
Therefore, if you live or reside in one of the countries that speak any of these languages, you're going to be in good hands. Some of the marketing services offered by this company include inbound marketing, inbound sales, marketing automation, and more.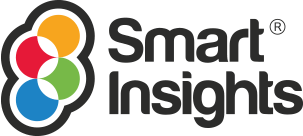 SmartInsight is a top SEO company that can help your website rank higher in search engine results pages (SERPs). We have a team of experienced professionals who know how to improve your website's visibility and organic traffic. Our services include on-page optimization, link building, content marketing, and more. We'll help you achieve the results you want and grow your business online.
Just as the name suggests, number ten on our best SEO companies list is a website dedicated to offering marketing insights. This learning platform was founded in 2010 by Dr. Dave Chaffey and Stuart Miller – digital marketing and technology experts.
Smart insights has a Domain Rating of 89, the highest in the top 10 list, and total traffic of over 200,000 monthly visitors. This means that they are practicing what they preach.
Therefore, if you want to sharpen your digital marketing skills, this is the place to be.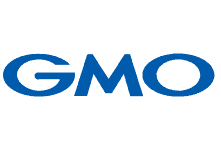 In 1995, the GMO Internet group pioneered the expansion of the Internet business, which was led by Japan at the time. Ever since we have helped establish the Internet, our highest priority has been sharing its success with others, including opening it, "online to everyone," before connecting the general public with them.
GMO Internet Co. Ltd. is a Japanese internet company that offers a variety of services, including domain registration, web hosting, and search engine optimization (SEO). GMO has been in business for over two decades and is one of the largest companies of its kind in Japan. The company has a global reach and offers its services in English as well as Japanese.
GMO Internet Co. Ltd. offers a variety of SEO services that can help businesses boost their online visibility and improve their website traffic. The company's SEO experts use the latest techniques and tools to help businesses achieve better search engine rankings. GMO also offers other online marketing services, such as social media marketing and email marketing, to help businesses reach out to more customers online.

Fabrik is a branding agency based in London. We lean on strategic and creative thinking in branding projects in the area of the rest of the world. Along with ideas and insights, they develop brands and shape brand reputations. They intended products are creative solutions that work.
There's a reason why SEO is so important for online businesses – because it can help them rank higher in search engine results pages (SERPs), resulting in more website visitors. SEO can be a bit of a mystery to business owners, however, which is where fabrikbrands comes in.
Fabrikbrands is an SEO company that understands the ins and outs of this complex process, and they can help your business achieve the visibility it deserves. With over 10 years of experience in the industry, Fabrikbrands knows how to get your website ranking high on Google, Yahoo! and Bing.

Digital Agency based in Madrid, Arimetrics is a company that specializes in Measurement, Online Optimization, Digital Marketing, and Data Strategy. We offer solutions for improving our clients' profitability through data-driven multichannel promotional strategies based on market data and other inputs.
Spain is a country that is known for its beautiful weather, tasty food, and rich culture. However, Spain is also becoming known for its advancements in arimetrics. Arimetrics is the process of measuring and analyzing an individual's or company's online presence and digital marketing performance. Spain has become a leader in this area, thanks to the work of companies like SEO Company.
SEO Company is a Spanish company that was founded in 2009. Since then, it has become one of the leading providers of arimetrics services in Spain. SEO Company offers a wide range of services, including website audits, keyword research, content creation, social media management, and more.
Thanks to the work of companies like SEO Company, Spain is quickly becoming a global leader in arimetrics.
Top 38784 Best SEO Agencies in the World
Principal Findings of the Study
So, what made these best SEO companies stand out from the crowd when it came to the three organic search metrics we looked at above? Let's find out.
Understanding what made these search engine optimization companies get the top spots will give you a good idea of what you can implement in your own website.
Here are key factors that gave these top SEO companies an edge over their competitors.
1. Distinct Niche
Although not all the companies on our best SEO companies list specialize only in SEO, most of them specialize in digital marketing or marketing services. For example, the top three companies are all digital marketing agencies specializing in digital marketing services.
Why is this important? Because having a specific niche allows you to rank for specific keywords relating to your niche. It also creates trust with your clients because it shows that you are specialized in what you do.
For example, Smart Insights, number 10 on our list, has a domain authority and traffic of over 200,000 organic visitors. This means that these visitors know to come to this company for resources on marketing.
Once you focus on a specific niche, it becomes easier to tailor your SEO efforts to establish your business as a reliable authority in your specific field.
2. A Focus on Traffic
It's no surprise that the top SEO companies on our list today have high organic traffic. After all, good SEO efforts will often lead to more organic traffic.
Examples of ways you can increase organic traffic to your site include:
Having a good keyword strategy
Leveraging on-page SEO
Creating relevant and user-friendly content
Promoting your website content on your social media platforms
3. Quality Backlinks
Quality backlinks definitely matter when it comes to ranking highly on SERPs, and the best SEO agencies know this. This is why the top SEO companies have a high Domain Rating.
The higher the quality and quantity of your backlinks, the higher your website will rank. So it's not surprising that the top SEO companies have Domain Ratings of over 70. However, remember that if it comes to choosing between quantity and quality when it comes to backlinks, quality will always win.
If you're not comfortable with sourcing backlinks yourself, you can consider buying backlinks online for a faster and more seamless process. High-quality backlinks also signal to search engines that your content is authoritative.
You can think of backlinks as a vote of confidence. For example, if a high-quality domain links to your content through do-follow links, it gives a vote of confidence to your content. It acts as a referral. This is important because it shows the search engine that your content is relevant, fresh, and authoritative.
4. Service Pages
What better way to show your organic audience what you do than with a button on your navigation bar that leads to service pages? You can either have several pages for each service or one page with extensive information on the several services you offer.
Our number one company – SERP Co – does this well with three different pages for its services: marketing, SEO, and website services.
The advantage or upside of doing this is that you get to reduce your bounce rate because your visitors don't have to scroll through lots of content to find the services you offer.
In addition to that, you also get to increase your conversion rate because those organic visitors who are looking for the services that you offer won't have to work too hard to get the details they need.
If you have a good blog section on your website, you could also create different categories based on your services. For example, if you have a website about cars and you offer engine repair services, car cleaning services, and car maintenance services, you can have these as categories in your blog section.
Therefore, if you create content about how to clean your car's interior, it can go to the car cleaning category, and so on. This way, you get to have an organized blog section and build trust with your visitors.
Some other crucial and actionable tips to keep in mind when dealing with service pages include:
constantly creating fresh content
conducting extensive keyword research for each service
tailoring your content for your buyer persona
leveraging internal linking
5. Website Optimization
Website optimization is a big factor in the success or failure of your business. Why? Because our attention span as humans continues to diminish, and if we feel that even one second of our time is getting wasted, we'll leave.
If your website doesn't load instantly, your visitors will leave. The top 10 SEO agencies on our list know this and have optimized their sites accordingly. It's not a coincidence that SERP Co gets over 2 million organic visitors.
This SEO company has fully optimized its website for maximum impact. For example, you'll notice that the site is fully optimized for mobile. You also won't have to scroll very far to get to the services that the search engine optimization company offers.
Another SEO company that is doing this right is number 2 on our list – WebFX. The website is easy to scroll, and you also have a button on the right side that can easily return you to the top of the page on the mobile version.
The company has created this website to be fully user-friendly. Therefore, this is exactly what you should aim for. If you make it easy for visitors to use your website, they'll keep coming back and even bring their friends with them.
This will, in turn, increase your total traffic and reduce your bounce rate, which will signal to the search engine that your web pages are actually offering value.
Some simple things that you can do to ensure that your website is optimized include:
delivering a seamless mobile experience
ensuring the site loads in less than 2 seconds
creating high-quality and relevant content
building better backlinks
designing your website with user intent at the forefront
undertaking extensive keyword research
making your site visually appealing
maximizing social sharing
Your website is the online home of your business. It acts as a 24/7 salesperson whether you are around or not. Therefore, although this is our last point, it is arguably the most important because it forms the foundation for everything else.
You can apply the best keyword strategy and do amazing backlinking, but if your website is not user-friendly, all that effort can easily go down the drain.
Therefore, always ensure that your website is properly optimized for the best results.
Final Thoughts
What did you think of our best SEO companies in the world list? Do you think the organic metrics we chose to focus on are the most relevant when it comes to SEO efforts? We always love hearing from you, and we'd love to know what you think.
The best SEO companies don't preach water and drink wine. They walk the talk. Therefore, if these top SEO agencies are raking well by applying the right SEO tactics, you can be sure that they will deliver the best service to you.
We decided that we're going to fix this industry of pay to play directories.
Here's our first iteration of the lists, we're starting off in Canada: