If you want to take your website to the next level, it's time to start focusing on building inbound links. Not only do they drive traffic to your site, but they also play a critical role in your search engine optimization (SEO) efforts. Generally, websites with a high number of inbound links rank higher in search engine results pages and, thus, receive more organic traffic.
So, are you ready to purchase the best niche edits and learn the top 10 best strategies to build inbound links? Let's find out below!
What Are Inbound Links?
Image Credits: seoptimer.com
Inbound links, also called backlinks, are links on other websites that point to your website. Think of it as someone recommending your website by saying, "check out this website; it has great information." When the reader clicks on that link, they will be directed to your website.
The nofollow or dofollow link serves as "a vote of confidence" for your site, showing search engines your content is valuable and trustworthy. Inbound links are an essential factor in search engine optimization and can help improve the visibility and ranking of your website in SERPs.
However, it's important to attract high-quality inbound links, as search engines place more value on links from reputable and relevant sources. So, your backlink analysis and strategy is not just about scoring any links to your website; your goal here is to get links from successful websites that are authoritative in their industries.
Image Credits: cience.com
So, avoid attracting low-quality or spammy links that signal to search engines that your website's content may not be trustworthy and relevant. The latter will hurt your SEO efforts. So, can you tell the difference between high-authority sites and low-authority sites or high-quality and low-quality links?
You can check the following:
Domain authority: You can use the best SEO tools like Ahrefs, SemRush, and Moz to check the authority of a website.
Relevance: High-quality links come from websites relevant to your niche or industry. For example, links from other food blogs or cooking websites would be high-quality if you run a food blog.
Content quality: High-authority sites typically have high-quality, well-written content that provides value to their audience. A website with low-quality or spammy content is likely a low-authority site.
Link profile: A website's link profile measures the quality and diversity of its inbound links. High-authority sites typically have a diverse link profile with links from multiple sources.
So, there you have it. You now know the best backlinks for your website. The only challenge might be how to attract them. Fortunately, we have the best ten strategies you can use to get inbound links from reputable websites. Let's discuss them below.
10 Strategies to Get More Inbound Links to Your Website
Image Credits: agrtechnologies.com
Here are the best strategies to get more inbound links to your website today.
1. Create High-Quality Content
Creating high-quality, original SEO content is a crucial inbound link-building strategy. The goal is to create content that is so valuable and unique that other websites and people want to link to it. Here are some tips for creating that content:
Identify your target audience to create content that is valuable to them.
Conduct thorough keyword and topic research to ensure you provide your readers with all the information they want.
Use images, videos, and other visual elements to break up long blocks of text and make your content more engaging. Making your content visually appealing will generate more traffic through platforms like Pinterest and YouTube.
Use headings, subheadings, and numbered or bullet points to break up your text and make it easier to read. It will also make it easier for others to scan your content and find the information they want.
Use social media share buttons to make your content shareable to generate inbound links.
Create original content that provides new insights, perspectives, or information on your topic. Doing so will help your content stand out and make it more likely that others will link to it.
2. Guest Posting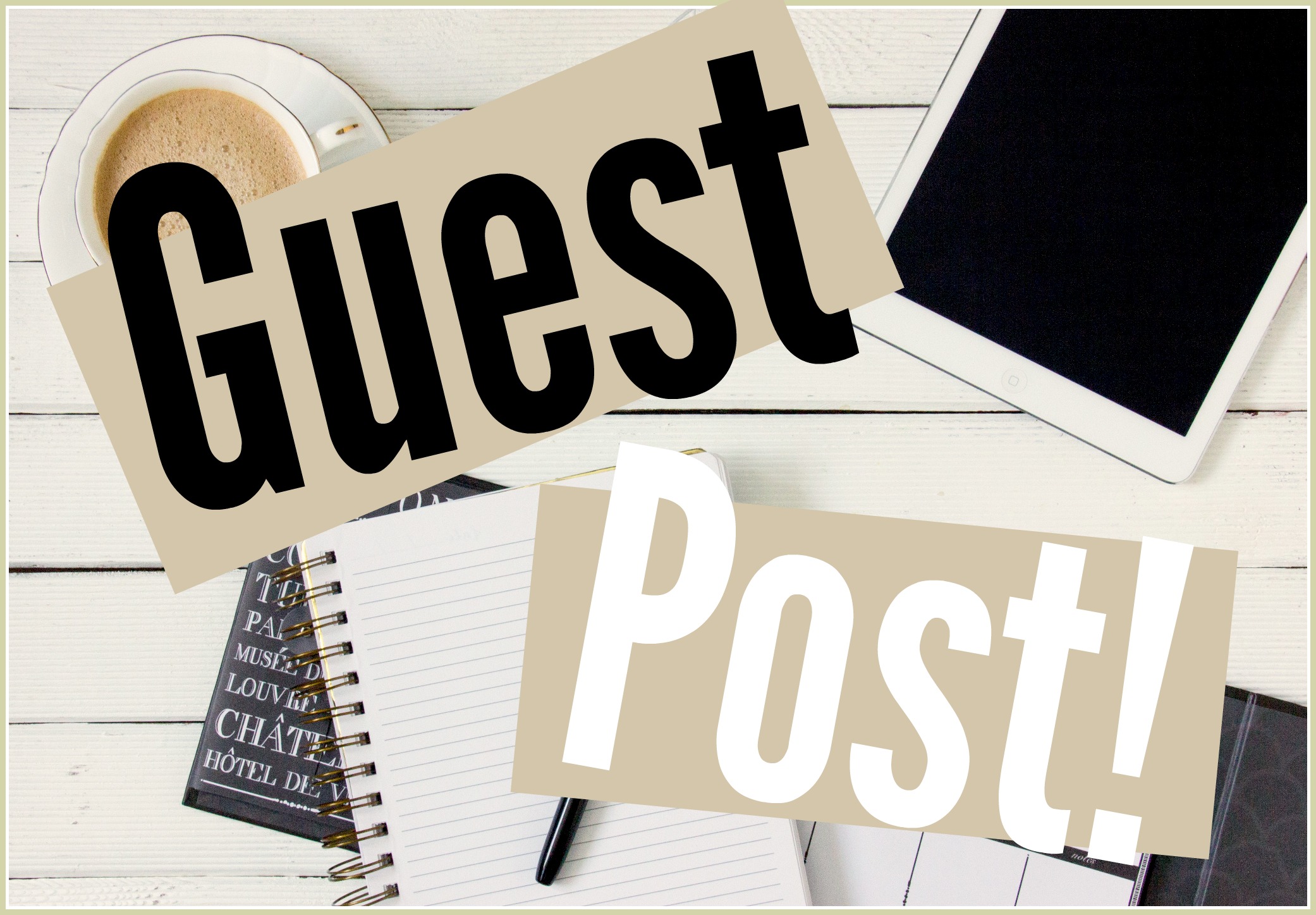 Image Credits: smthemes.com
Guest posting is a strategy that involves writing a blog post or articles and publishing them on other websites in exchange for a link back to your own website. It's a great way to build inbound links because it allows you to reach a new audience and people who may not have heard of your website.
Here are some tips to get started with guest posting:
Look for websites that are relevant to your niche and have a similar target audience to your own. These websites will likely be interested in publishing your guest post.
Once you've identified relevant websites, reach out to the owners and introduce yourself. Explain why you're interested in guest posting on their website and what kind of content you can offer.
Offer high-quality content: Ensure your guest post is well-written and provides valuable information to the website's audience. As a result, you will build a strong relationship with the website owner and increase the chances of them linking back to your website.
When you publish your guest post, promote it on your website and social media. Promoting it will increase the visibility of your guest post.
After your guest post has been published, follow up with the website owner to see if they are interested in publishing more content from you in the future. Doing so allows you to build a long-term relationship with the website and better the chances of them linking back to your site in the future.
3. Use Outbound Links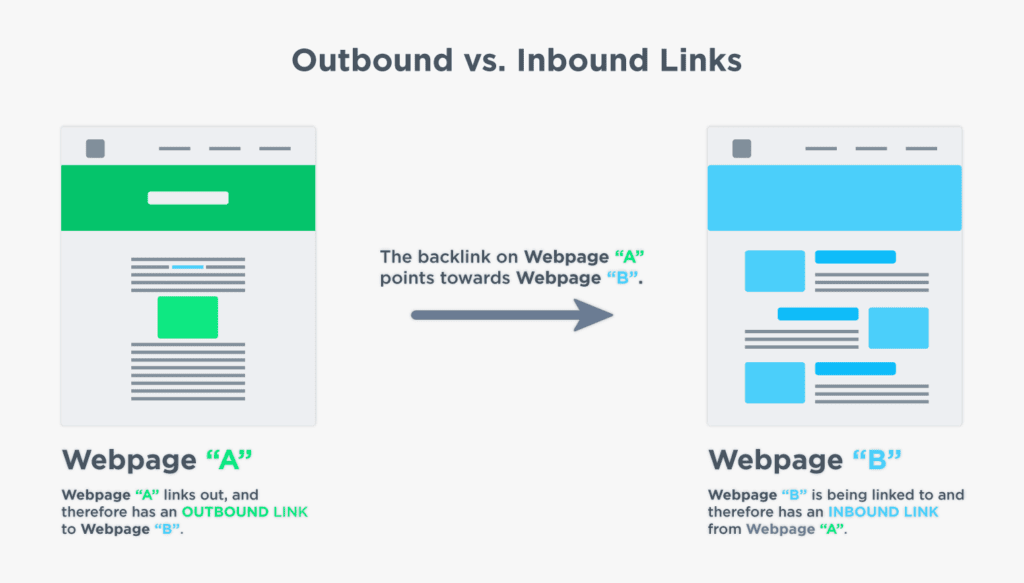 Image Credits: morningscore.io
Outbound links point from your website to another website. While outbound or external links may seem like they don't have much to do with inbound links, they can actually play a significant role in helping you get more inbound links.
An outbound link helps you build a relationship with other website owners who will likely link back to your website to return the favor. In addition, the link will tell search engines you are performing thorough research to generate credible content. Finally, you will also provide your readers with more information by pointing them to another web page.
However, like generating inbound links, you must be selective when linking to other sites. Consider high domain authority and relevance to your website's content when selecting outbound links.
4. Write Newsjack Posts
Image Credits: tonyrobbins.com
Newsjacking is a strategy that involves creating content around a current news event or trending topic. It can attract inbound links because people are often interested in reading about the latest news and trends. Here's how to use newsjacking to your advantage:
Choose a trending topic that is relevant to your website's niche. For example, if you run a website about technology, you might create content around the latest tech news.
Create unique content around the topic that your competitors have not written about.
Timing is key: The faster you can publish your newsjacking content, the better. When you quickly get your content online, it is more likely to attract inbound links from other websites.
After you've created your newsjacking content, reach out to relevant websites and let them know about your content. Offer them a link to your content in exchange for a link back to your website.
5. Create Unique Infographics
Image Credits: mymodernmet.com
By presenting complex information in a visual and easy-to-understand format, infographics can help you stand out from the crowd and earn valuable links from other websites. Here's how to create infographics for inbound links:
Make sure your infographic is relevant to your website's niche or industry. Consider what your audience would find interesting and valuable.
Make it visually appealing: Infographics should be visually appealing and easy to understand. Use charts, graphs, and other visual elements to communicate your message effectively.
Include original data in your infographic. Doing so will make your infographic more valuable and increase the chances of other websites linking to it.
Share your infographic on your website and social media. Reach out to relevant websites and offer to share your infographic on their website in exchange for a link back to your website.
Make it easy for other websites to share your infographic by providing an embed code. The code will make it simple for them to add your infographic to their website and link back to your website.
6. Create Expert Roundups for Your Niche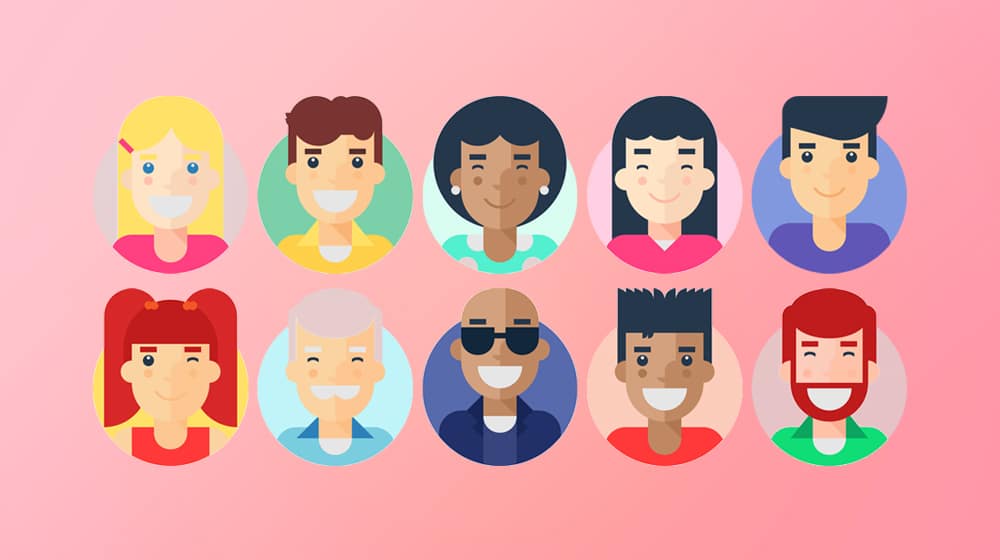 Image Credits: contentpowered.com
Expert roundups are blog posts that feature insights and opinions from several experts in a particular industry or niche. By choosing a relevant topic, reaching out to experts, and publishing your expert roundup, you can attract valuable links from other websites that find your content informative and helpful.
When creating an expert roundup, only choose the best experts in your industry, and provide them with clear instructions to participate in your project. Then, when you create the roundup, share it on social media and reach out to other websites that might find it valuable. Offer to share it on their website in exchange for a link back to your website.
7. Create Resource Lists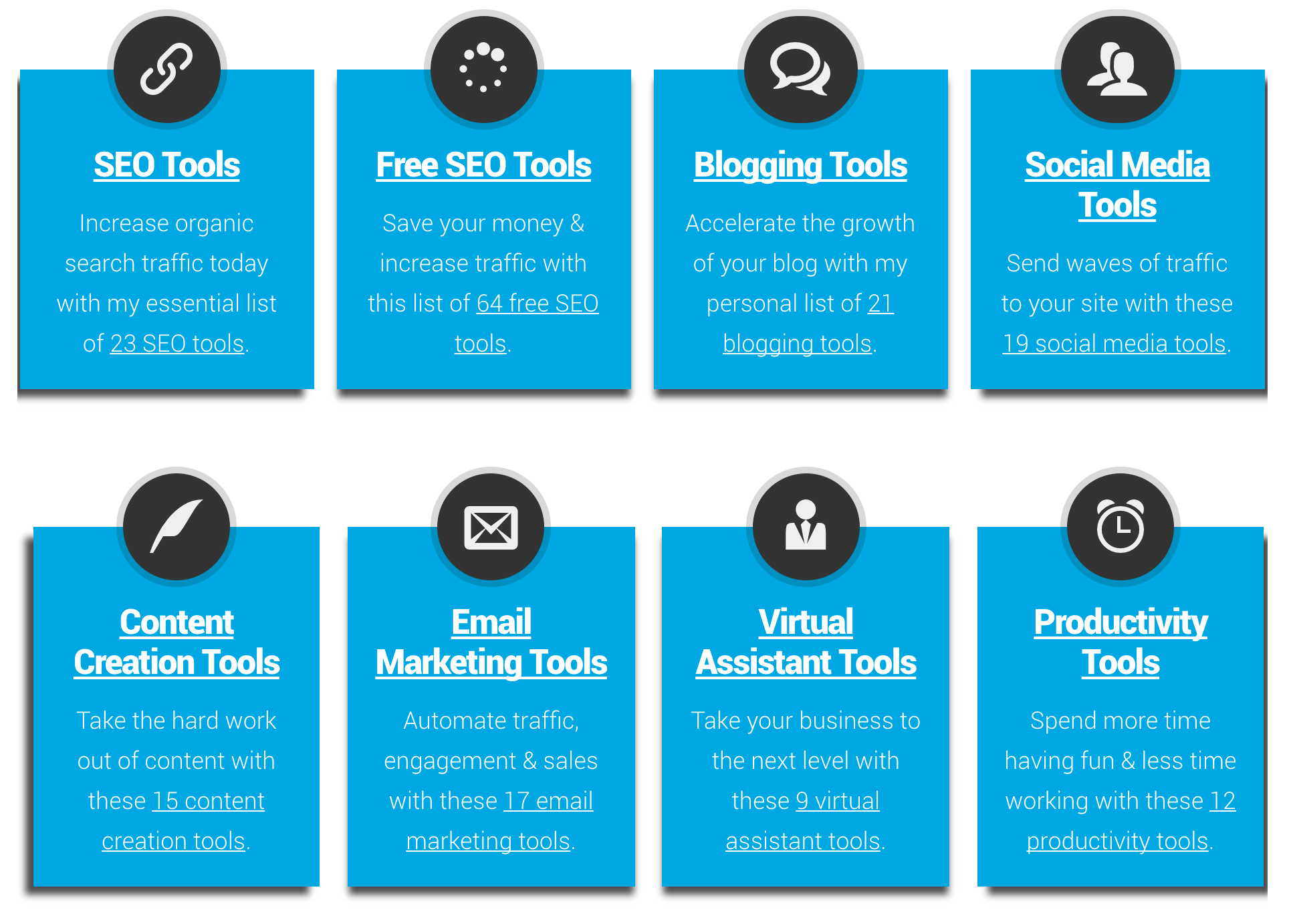 Image Credits: instapage.com
Resource lists are collections of resources, tools, or information related to a particular topic or industry. They can be a great way to attract inbound links to your website because they provide valuable information for your audience and can help establish you as a go-to source for information in your niche or industry. Here is an example of a resource list of the best SEO tools for websites.
8. Administer Online Surveys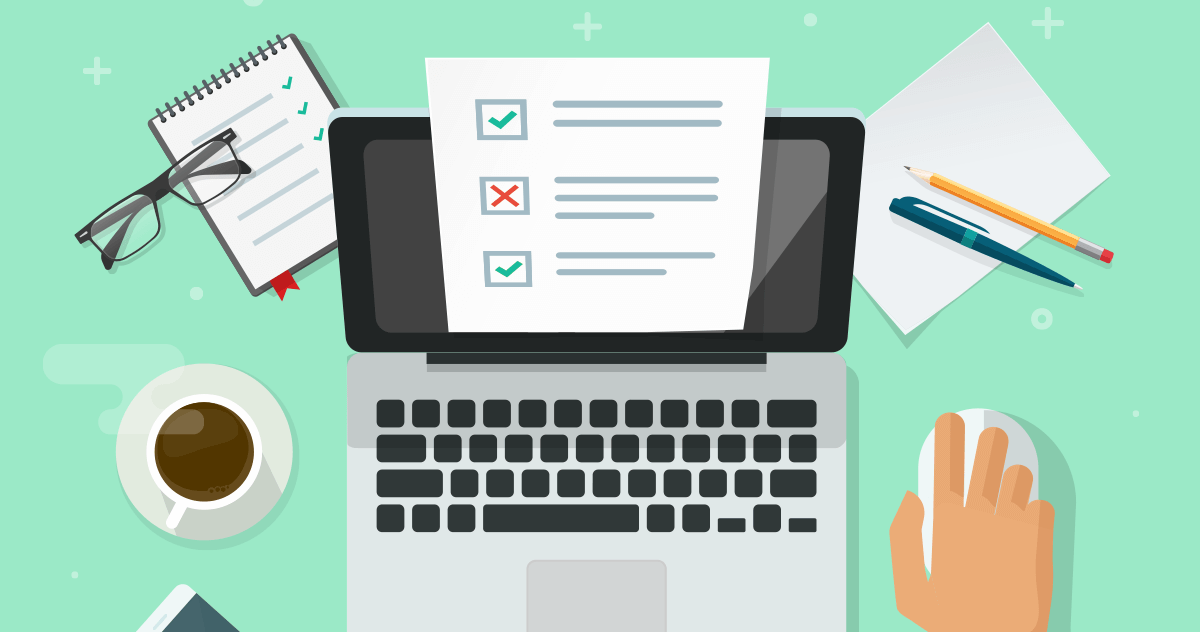 Image Credits: surveylegend.com
Surveys are a valuable tool for increasing inbound links to your website. By creating and administering them, you can gather helpful information and insights that you can use to create high-quality, shareable content that other websites will want to link to.
You can administer several types of surveys to increase inbound links to your website. Some examples include:
Industry surveys that focus on specific trends, challenges, or developments in your industry or niche
Customer surveys that focus on your customers' needs, preferences, or satisfaction levels
Market research surveys on market trends, consumer behavior, or buying patterns
With the data you collect, you can create blog posts, whitepapers, infographics, or even videos that showcase the survey results.
9. Use Help A Reporter Out (HARO)
Image Credits: steveanderson.com
HARO is a platform that connects journalists and bloggers with sources for their stories. As a source, you can offer your expertise, insights, or opinion on various topics that are relevant to your industry or niche.
By responding to journalists' and bloggers' queries through HARO, you can get your name and website in front of a large audience and potentially earn a backlink in the process. When you respond to a query, ensure that you provide valuable and relevant information and include a link to your website if appropriate.
Besides getting a backlink, HARO is a great way to connect with journalists and bloggers interested in featuring you in future stories.
10. Fix Broken Links on Your Website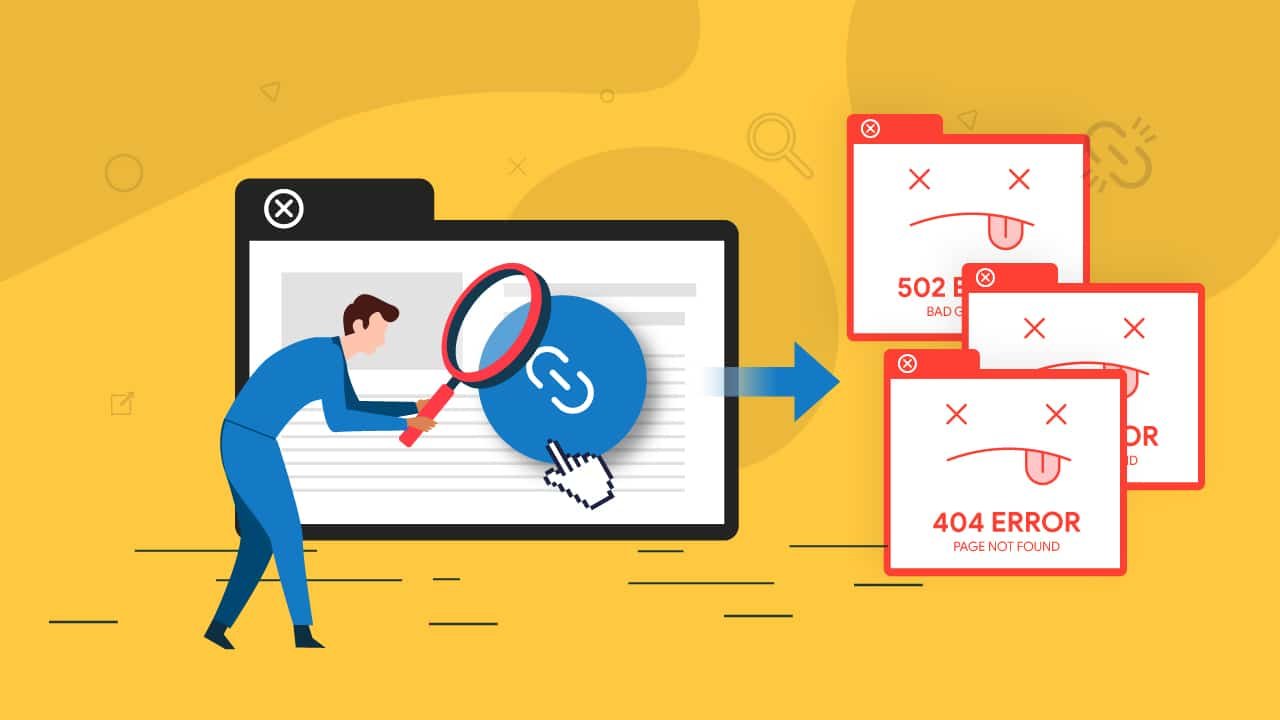 Image Credits: twistarticle.com
Fixing broken links on your website is an easy and effective way to improve your website's user experience, re-establish connections with other websites, and potentially earn new inbound links. Broken links lead to pages that are no longer available or that return an error. They impact your site's user experience and hurt your search engine rankings.
By fixing these links on your website, you can improve the user experience, encouraging other websites to link to your site. Additionally, reach out to the websites linking to the broken pages and ask them to update the links to relevant pages on your site.
Finally, fixing broken links can improve your website's credibility and reputation. Search engines view broken links as a sign of a poorly maintained website and can lower your rankings in search results. By fixing broken links, you demonstrate to search engines that you care about the user experience.
Frequently Asked Questions About Inbound Links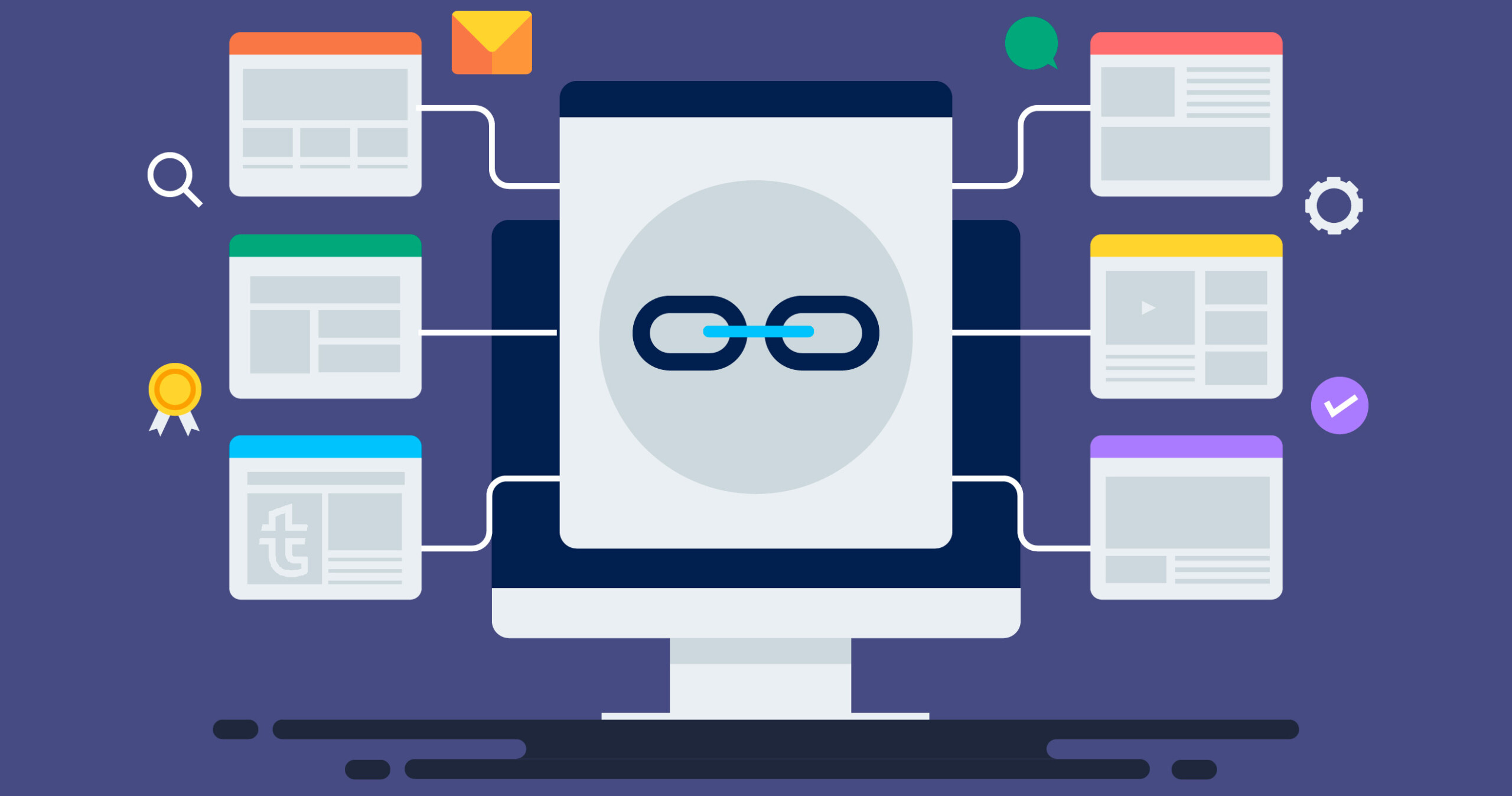 Image Credits: travelpayouts.com
I. Why are inbound links important?
Inbound links are a crucial part of your SEO strategy. You need them to indicate to search engines that your SEO content is valuable to your readers and that other sites find it complementary to the content they have on their sites. When you have high-quality backlinks, you will also get more traffic and better rankings.
II. How many inbound links do you need?
The number of inbound links you need can vary depending on factors such as the competition in your niche, the quality of the linking websites, and the relevance of the links to your website's content.
While having many inbound links can help establish your website's credibility and authority, it's not just about the number of links but also the quality of those links. Having a few from relevant sites can be more beneficial than having many low-quality or irrelevant links.
So, rather than focusing on a specific number, focus on building a diverse portfolio of high-quality, relevant inbound links over time. This will help establish your website's reputation and credibility with both search engines and users.
III. What's the difference between an inbound and an outbound link?
You get an inbound link when another website links to a web page or web pages on your site. On the other hand, you create an outbound link when you link to a web page on another website. In short, inbound links point to your website, while outbound links point from your website to another.
While creating a backlinks strategy, remember also to use the best internal links to boost your SEO scores. Internal links point to other web pages on your website.