As an SEO company, we know a thing or two about writing content for SEO. Here are the steps to follow when you are writing great SEO articles.
Select A Topic
Once you choose the specific topic you want to write about, you're on your way to success. Why? Because you'll know what keywords to use and what to focus on. Remember to choose a topic that your target audience cares about.
This will allow you to generate content that offers value to your readers while enabling you to do keyword research that will benefit your brand and website. So, how can you come up with good content topics?
You can check out Reddit and see what your target audience is talking about. Check out useful subreddits where your audience hangs out to get a fee for their pain points and other topics they find interesting.
You could also create a persona for your target audience. For example, you'll be able to understand what they love, care about, fear, and hope for. This will allow you to cover topics that are relevant to them.
Lastly, you could check out what your competitors are doing. For example, you could check out their website or blog posts to find out what they're writing about.
Do Keyword Research
With your topic in hand, it will now become easier to do proper keyword research and find the right keyword for your content. You can use several keyword research techniques, but we won't go into too much detail about them here.
Nonetheless, if you're new to digital marketing and SEO content, you can check out these digital marketing books for extra knowledge on how to navigate this world.
So, for keyword research, consider using Google Suggest to find good and relevant long-tail keywords to use. You'll be able to get keyword phrases that are competitive because that is what searchers will be looking for at that moment.
You could also use Ubersuggest, which allows you to come up with amazing keyword ideas. You'll also get information about keyword search volume and other amazing details. If you're more of a question and answer type of content creator, consider AnswerThePublic.
This site will let you see what keywords to use that will allow you to give direct answers. This can be a great tool when aiming for the featured snippets.
Write Impressive Content
We cover more on how to write incredible SEO content in the section below, but we thought we'd still mention it here. There's no SEO without good content. Therefore, you must write content that will rank.
Google and other search engines want to give their users the best content that answers their search queries in the best way possible. This means great content that meets the searcher's intent.
Therefore, if you answer a search query such as "How to milk a cow," you must offer the best information about how to milk a cow.
This can include the best time to milk a cow, the best techniques to use, common mistakes people make when milking a cow, and so on.
You can even throw in some information about how to get your cow to produce more quality milk for good measure.
The point is that you must provide the most value for a given search query. This is the only way that Google will allow you to rank at the top of their search engine results pages (SERPs).
Gone are the easy days where you could only produce good content, and it would rank on page 1 or 2 in a week or so.
Now, you have to produce great content. The competition has become and continues to become fierce as time goes by.
Ensure that you write comprehensive content and leave no stone unturned. This is the only way to get those good spots on search results. Writing content that's more than 2,000 words is a good way to go.
However, ensure that you're not just writing to reach the word count. Better to do a good 1,500 post that covers everything than a 2,000-word article that has unnecessary content.
Although creating a 4,000-word post can be a hassle, you know that your efforts will bear fruits in time. Therefore, take advantage of this
Optimize the Content
The next step is to properly optimize your content for users. After all, you are writing for them. You do this by making your incredible content very easy to consume.
Creating easy-to-read content should be a top priority on your SEO content strategy list.
This is because if you create content that isn't easy to consume, it won't rank. Search engines like Google use "User Experience Signals" to rank their results. This is because they want to give their users the best.
Therefore, if you optimize your content and make it easier to consume, the algorithm will pick up that people love your content and rank it higher on SERPs.
Although we'll mention a few tips here, check out our next section on how to write SEO content for more ways to structure your content accordingly.
The first tip is to ensure that your paragraphs and sentences are easy to read. You want your sentences to be really short and your paragraphs made of 2-3 short sentences.
Secondly, add as much imagery as you can. You can use forms of multimedia such as interactive media, images, videos, infographics, and diagrams to make your point.
Also, consider offering the option of watching a video, listening to the article, or reading your article when creating your SEO content.
Lastly, ensure that you are using subheadings to break up your text.
Optimize the Fine Print
The fine print includes elements such as the meta description, title tags, and alt texts. So, in addition to ensuring that everything is in tip-top condition when it comes to the content itself, you also need to ensure that the SEO spills over to the other parts of the post.
For example, ensure that the metadata is easy to read, invites the reader in, and is keyword-optimized. The metadata consists of two elements. The meta title and the meta description.
The meta title is the light blue title that you see on the SERPs. This is the link that your reader will click on when they want to read more of your content. The meta description is the description that comes underneath the meta title.
Therefore, optimizing this metadata will entice your readers to click on the link for more information on the subject they want to learn about. Ensure that you've used the primary keyword in the metadata for better results.
Another reason why you want to optimize your metadata is to cue search engines on what your SEO content is about.
Let's look at how to optimize these specific elements.
a). Title Tags
Here are some points to optimize your title tag.
Keep it between 40-60 characters
Incorporate the main keyword
Don't use the same title tag for several pages
b). Meta Descriptions
Here are some points to optimize your meta description.
Keep it under 160 characters
Use the main keyword whenever you can in a seamless and easy to read way
Make it catchy enough for your reader to want to click and read more
Include a call to action
Keeping the characters under 160 characters will ensure that Google or the search engine you're ranking for doesn't get cut short.
c). Alt Texts
Here are some points to optimize your alt texts.
Keep the characters under 125
Use simple and descriptive words that describe the image
Include keywords in the description
Create Regularly
Consistency is key when producing great content. Don't do a great post today, then wait another month to put out another incredible piece of content. Instead, consistently churn out content to show the search engines that you are consistent and to also keep your readers coming back.
If you create a post every Wednesday, for example, search engine bots will know to come and crawl your site every Wednesday and index the pages.
Therefore, the consistency is for your readers just as much as it is for your SEO efforts.
Now that we have the steps well in hand let's look at some great tips to keep in mind when writing the content.
SEO Writing Tips to Boost Your Content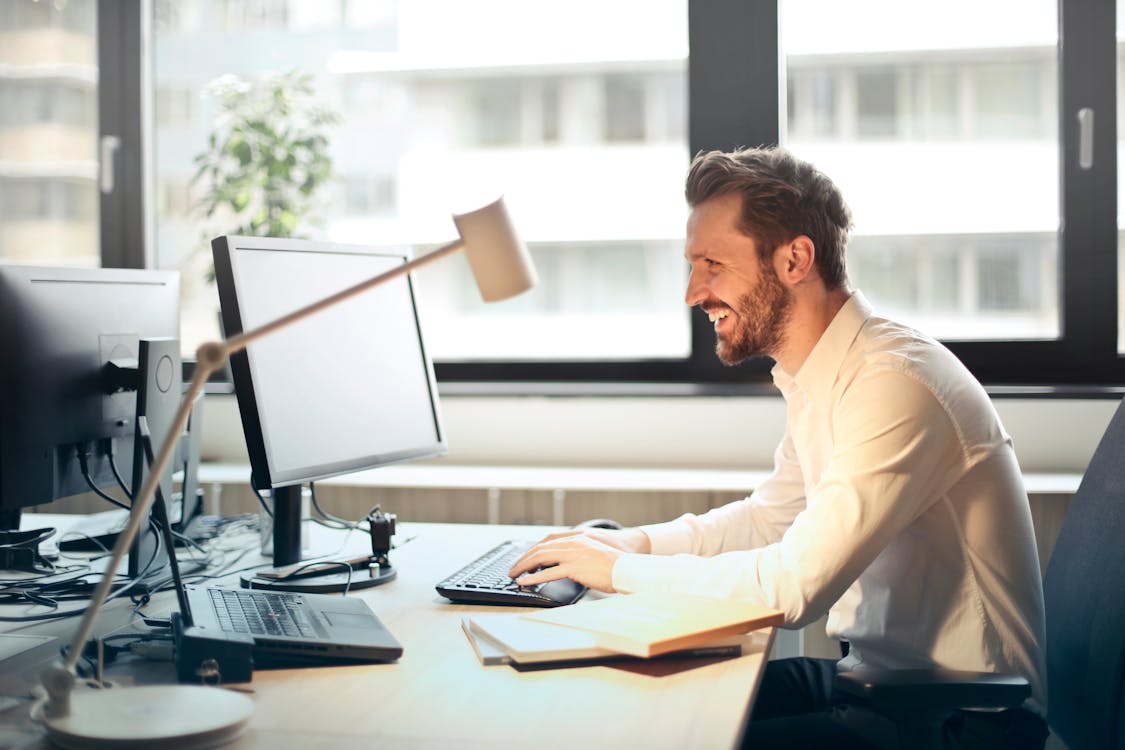 Content writing without SEO is like walking without direction. You can write all the content you want, but if you don't optimize it, it might not get to your audience. Which would be a big waste.
Imagine writing jaw-dropping content that can add tremendous value to your reader's life, only to discover that they never saw it. We're giving you these tips so that this doesn't happen to you.
You want your content to be on the first pages of search engine result pages (SERPs). If you can get it to the first, even better. However, avoid using tactics that guarantee first-page results, as these are likely to cost you down the line.
Now that that's covered, let's look at some of the best SEO writing tips that will help you write next-level content.
Prioritize your Audience
Although you wish to rank highly on SERPs, remember that you're writing for your audience. The Google bots are not your audience, although they play a big role in ranking. Therefore, you must always keep your audience first.
Having too much bounce rate can also cost you because it shows the search engine algorithm that your content does not fulfill the searcher's intent. Bounce rate comes about when the reader clicks on your page to read your content but doesn't find what they are looking for.
There are several great reasons for this, such as the fact that your content is hard to read. This is something you comfortably can control by improving your content. While writing, ensure that you're speaking to your reader.
Use easy-to-read language that meets your reader's needs. Connect with them by making them feel like you get their pain points and are offering solutions that will help them. Another way to ensure that your content is great for your audience is to format it properly.
Use the correct headings, imagery, and short paragraphs that are not tiresome to read. Even if you're writing about your product, give your reader useful information that helps them get more value from your product or services.
Promote Natural Link Building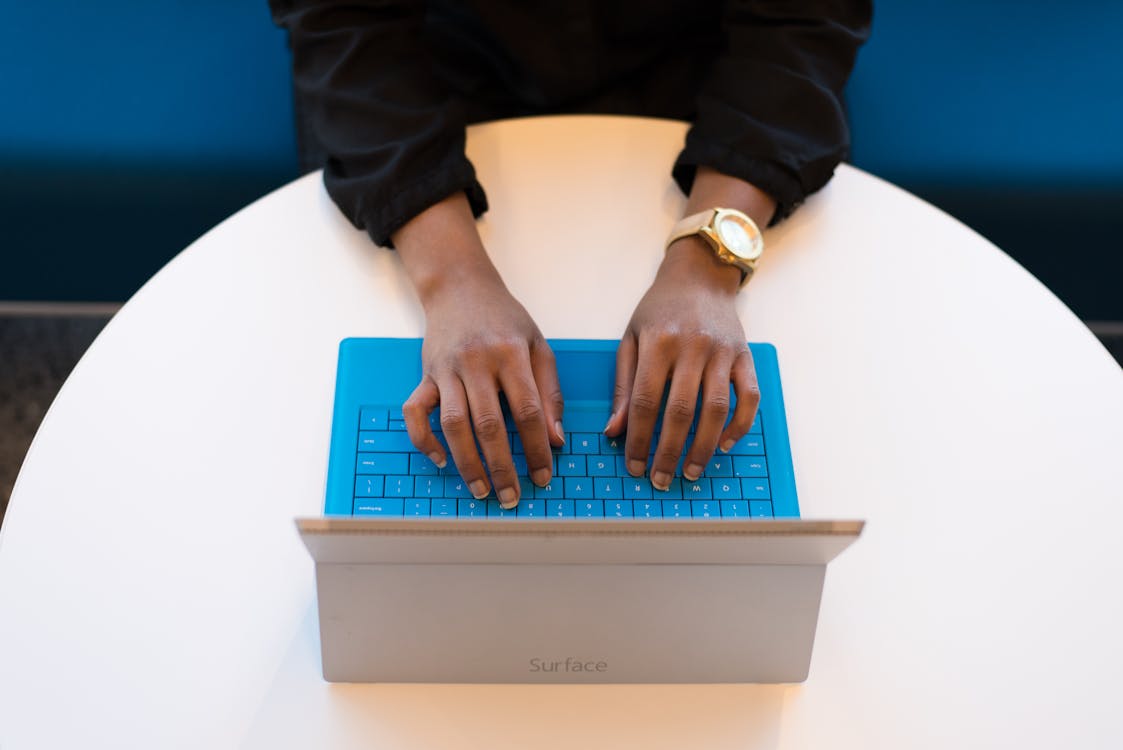 Link building is vital when you want to appear at the top of Google search results or any other search engine you're using. If there are links pointing to pages on your site, it shows the search engine algorithm that your content is good and trustworthy.
Therefore, if you can link back to pages on your site while creating content, you'll be able to improve your search engine rankings. These are called internal links and you can have someone do it for you or do it yourself.
You can also use your social media channels to link back to your website or webpage. If you choose to include media such as images, infographics, or videos by embedding, it increases the chances of the content being shared which is great for your SEO efforts.
Check your Analytics
You need to know what's working and what's not. Monitoring your activity will allow you to know which content is performing and which one is not. Use Google Analytics to track your web page views and the average time spent on your page.
You want to know which content is adding value to your readers so that you can produce more of that. The best part about Google Analytics is that it's easy to use and free. You can also check your bounce rate so that you can know what content to improve.
The worst thing is producing more content that isn't working simply because you don't know that it isn't working. Therefore, if you wish to know what content to produce more of, measure the performance of your existing content and continue doing what's working.
Another metric to measure is social interactions. These include likes, shares, comments, and so on. This will let you know if your audience finds your content interesting and valuable enough to share with their audience and friends.
Use Keywords
SEO and keyword research very much go hand in hand. Therefore, ensure you use keyword-rich phrases in your content to allow you to rank well. Keyword research is a skill you must master if you want to succeed in search engine optimization.
Whether you're writing a blog post, how-to article, or product review, ensure that you are using a healthy amount of long-tail keywords and short-tail keywords. You can use these keyword-rich phrases in your images' headings, paragraphs, and alt texts. However, ensure that you don't enter into the realm of keyword stuffing.
Keyword stuffing happens when you use too many keywords to try and trick the algorithm into ranking your web pages. This will always backfire because the search engine algorithms have become sophisticated enough to recognize this and your content will become unreadable.
The unreadability will mean more bounce rates will make your ranking fall. Therefore, strike a healthy balance between using keywords in your content and offering high-quality and relevant content.
Format your Posts
Your target audience wants content that is easy to read and easy to skim through. More often than not, your readers will skim through your page to see if you are offering valuable information before they sit down to read.
Therefore, if you are not structuring your post to make it easy to skim through and understand, your readers will most likely leave. Some of the ways to ensure that your content is properly formatted include using headings correctly and using short paragraphs.
You can also decrease the monotony of reading by using images and infographics. If you read through your content and you're feeling tired or disinterested, it's time to make some changes.
Use Eye-Catching Headlines
This goes back to the point about skimming. You want to create curiosity in your readers' minds so that they want to read what you've written.
Therefore, using a title and internal headings that make the reader want to read will increase your chances of ranking and holding their interest.
Remember to use keyword phrases in your headlines. Another place to use keyword phrases is the meta description. Your meta title and meta description will show up on the search engine results pages.
Therefore, you want to ensure that you are enticing your reader to click on your link.
Apply Imagery
Imagery is very important when you want to break the monotony of reading for your audience. But unfortunately, even the best keyword research tool cannot help you make your work interesting.
Therefore, in addition to improving your SEO content writing process, add some imagery to make things more interesting. We are visual creatures. Therefore, we need something to keep us engaged in between texts.
Using imagery can also help you promote social interactions.
Promote through Social Media
The best way to increase social shares is to have share buttons at the end or beginning of your posts. This will also allow your readers to share your blog post after reading it.
Another way to promote your posts is to share them yourself. Once you're done producing your high-quality content, and you've posted it on your site, it's now time to share it on your social media.
For example, you can create a post on your LinkedIn page and link to your post with a great call to action. A call to action can be like, "click here to read all about it."
Write something that will entice your audience to want to go to your post.
To Sum Up
Creating SEO content can be a fruitful experience, especially when you know what you're doing. The first step is choosing a topic that you want to write about and that you know will benefit your audience.
Once you settle on a topic, undertake keyword research using the suggested tools, and create comprehensive content using these keywords. Remember to optimize the content and fine print once you're done.
Regularly creating content will improve your SEO results and keep your readers coming back for more. So ensure that you keep these SEO writing tips in mind the next time you sit down to create a post.