As humans, we sometimes have this untamed urge to get instant results. This is why the idea of a first-page SEO guarantee can sound so enticing to the ears of any business eager to rank highly on search engine results pages (SERPs).
However, this may not always be the best route. If you've ever been burned by taking shortcuts in life, you know that it probably is if something seems too good to be true.
The honest truth is that SEO can be an expensive venture that requires patience and trust in the long-term game. Unfortunately, if you don't have this vision, it's very easy for you to get sucked into the fake world of SEO guarantee.
So, how can you spot these first-page SEO guarantee companies? Let's find out.
What Do Guaranteed SEO Services Mean?
SEO guarantee services mean you get promised specific SEO results by the company providing you this service. More often than not, the SEO company will promise you first-page rankings for a specific number of keywords.
Sounds easy and enticing, right? Well, we'll explain down the line why this method of working with search engines is not the best.
So, if this method does more harm than good, why do companies still continue to get caught in the trap? Because these SEO companies give them a very compelling offer.
The SEO company will promise that you'll get your money back, free SEO services for a specific duration, and another offer if the company doesn't achieve the promised results. This means that you'll get the SEO results one way or another within the set timeframe.
Therefore, in this article, SEO guarantee means that the SEO company promises that you'll rank on the first page of SERPs within a specific amount of time.
Now, let's look at some of the simple reasons why a first-page SEO guarantee is not a real thing and can cause more harm than good to your business.
What Makes First Page SEO Guarantee Services Dangerous?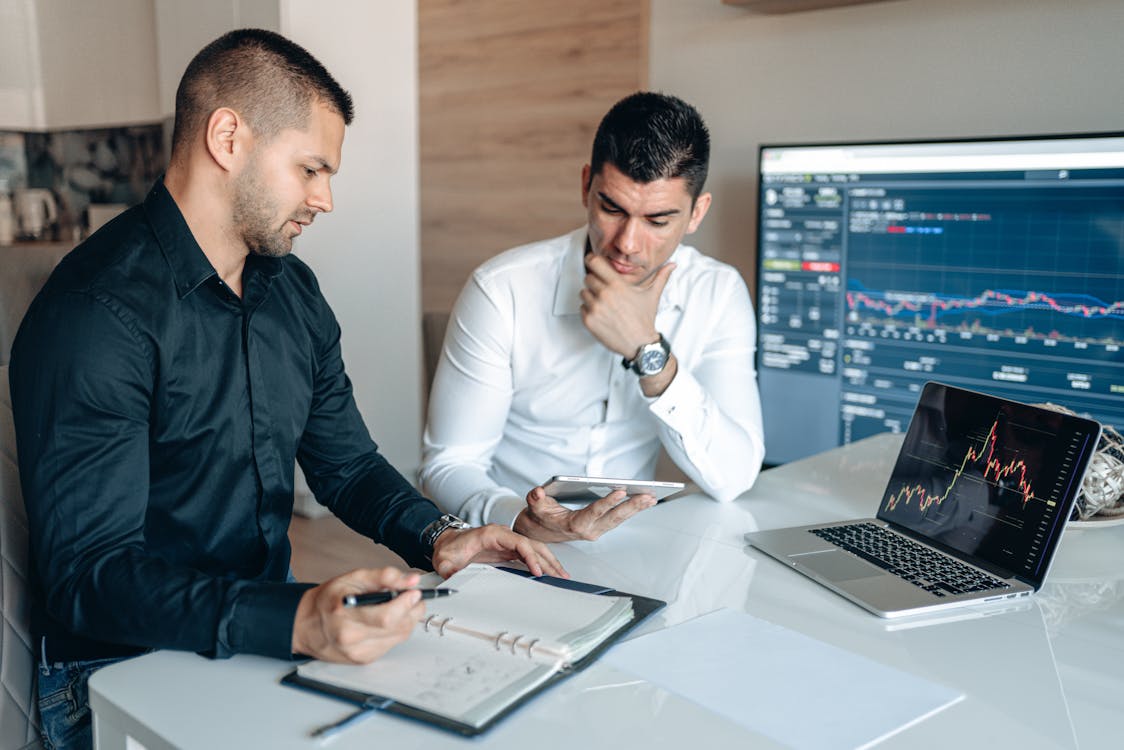 When building an online brand, the strength of the foundation is critical.
It's better to take years to ensure that the foundation is sturdy and reliable than taking shortcuts that will give you fast results in the short term but endanger your brand down the line.
In this case, we're looking at the SEO foundation. The first-page SEO guarantee services that these SEO agencies offer you are the short-term route and come with significant risks.
We'll look at why this search engine optimization method is hazardous to your business.
The Guarantee Is Impossible
You may not want to hear this simple truth, but any SEO company that guarantees you first-page results is essentially lying. Why? Because you cannot control something that isn't in your grasp.
This is to say that being able to rank on the first page of SERPs is not something that the SEO agency can directly control. Instead, genuine SEO companies know that SEO is a journey that involves working with Google algorithms and producing relevant and high-quality content.
Keeping up with the Google algorithm changes allows many SEO companies to tweak their SEO strategy to suit the current times. Another reason why this first-page SEO guarantee is impossible is that there are many factors that determine search engine rankings beyond the control of the SEO agency.
Some of these factors include your brand's online reputation, the fierce competition from other businesses, the time factor, and changes in the search engines' ranking algorithms.
The time factor is key here because even the best SEO companies cannot take your website to the top of SERPs in a short amount of time using ethical methods.
Let's look at the ethical side of things.
Use of Black-Hat SEO Tactics
Another reason why a first-page SEO guarantee can be dangerous is that most of these SEO companies use the wrong SEO tactics to get your site to the first page. These black-hat SEO tactics are meant to trick Google's ranking algorithms into placing your site at the top of the SERPs page.
Some of the techniques that the black-hat SEO company may use include sneaky redirects, keyword stuffing, paid links, cloaking, and so on.
The truth is that these wrong SEO strategies and techniques once worked in the past before Google got smart. Many of these SEO guarantees were based on tricking Google's algorithm into placing certain sites at the top.
However, today Google has gotten and will not be fooled by these tactics. At least not for long. In fact, should Google catch you using these search engine optimization methods, your site will get penalized even banned from Google.
Imagine putting in all that work and money just to watch it go down the drain. Wouldn't you rather have used the long route and gotten a good return on your investment?
It's A Risk to Your Business
These first-page guaranteed SEO services can cause more harm than good that can set you back a long time. Even if you decide to get another SEO agency, you might still be forced to deal with the penalties and damaged rankings from your time with the first-page SEO services.
Therefore, you may find that instead of directing your resources into building your online brand, you'll have to pay a legitimate SEO company to deal with the damage.
Authority is a major factor that allows you to come ahead in search engine rankings. Therefore, if you've used first-page guaranteed SEO services and they've messed with that, it will take a while before your site recovers.
Therefore, the only solution is to steer clear of these first-page SEO guarantee companies from the very beginning.
If you are already working with one, or have worked with one before, cut your losses and work to recover what has been left of your business. After all, it's better late than never in these scenarios.
Search Engines Warn Against these Services
If you find that Google explicitly warns against first-page SEO guarantee tactics, it's probably wise to listen. Unfortunately, as we mentioned above, there's little control SEO agencies have over what sites rank at the top of SERPs.
There's No One-Size-Fits-All SEO Strategy
SEO is very personal and specific to your business and your niche. Therefore, any company offering you an SEO strategy that it's used on several other companies should be a red flag.
A proper SEO agency should take the time to learn about your company, take a deep dive into it, and come up with a unique SEO strategy to win the game.
Now that we know why you should steer clear of any first-page SEO guarantee services let's consider what you should consider when choosing a good SEO agency.
What Are Some Qualities of A Good SEO Agency?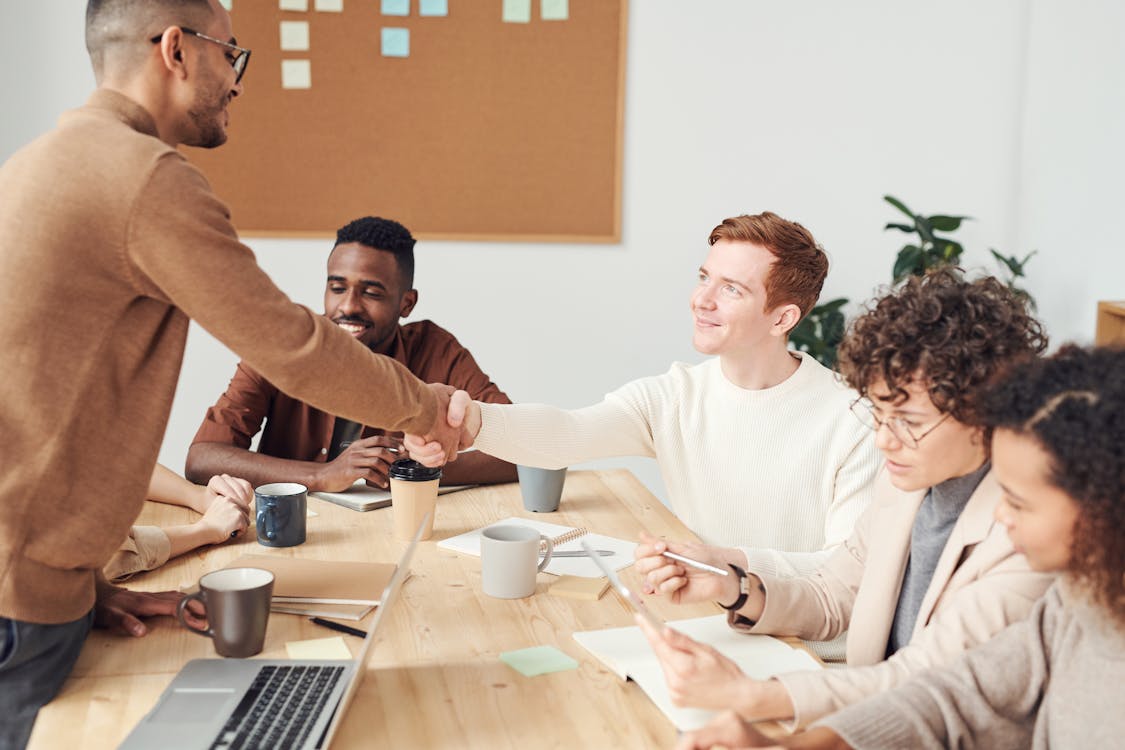 Here are some factors to consider when choosing the right SEO agencies to help you rank highly on SERPs in the right way.
Realistic Offerings
If you feel like the SEOagency's results seem too good to be true, think twice about working with them. They might be an SEO guarantee dressed up as a proper SEO agency.
Ensure that the SEO company is offering you realistic results and giving you the good with the bad. Although you may be disappointed that the process will take longer than you hoped, it's better than the same SEO guarantee that has gotten many businesses into trouble.
Search engine algorithms are often out of SEO companies' control, and the company you're working with should tell you that. If they don't or promise you the moon and stars, consider a second opinion.
White Hat Strategies
White hat SEO strategies are opposite from the black hat strategies we talked about. They are the ethical way of doing things.
Before signing with a company, ask them what type of SEO strategies they use. If you see any signs of black-hat SEO practices, abandon ship.
Experience In the Industry
We're not saying that you shouldn't give newbies in the SEO industry a chance. After all, every successful company started from somewhere.
However, it's a good idea to choose a digital marketing company that has a bit of experience dealing with SEO. You can ask how long the company has been in business and how many companies they've worked with.
The good thing about a company that has worked with several companies in various industries is that they'll know how to handle yours. They won't be experimenting with your business.
However, note that the more experienced a company is, the higher the budget will be. Therefore, if you don't have that much money set aside for SEO efforts, you can choose to go with a relatively newer company.
Reviews and Testimonials
This comes back to experience. What do the companies that they've worked for before have to say? Did they get results? Was the working partnership a good one?
You'll get these answers from the testimonials and reviews. No matter how much technology evolves, word of mouth will always remain golden.
You can check for these testimonials on the brand's website or other review sites. You can also contact past clients and ask them how their experience was.
If the SEO company has received any awards for their work, the better.
Case Studies
Why are case studies helpful? Because they prove that the company can deliver on their promises and have the relevant skills and resources to work well for your business.
If the company has case studies, they won't hesitate to show them to you should you ask for them. These case studies often highlight the company's work and good examples of how well they performed.
You can think of case studies as a validation of how well the company can do its work for you.
Certifications
Some of the standard certifications you can look for include ones for Analytics and Pay Per Click (PPC). These can be from Google, Yahoo, and Bing.
Although these certifications are not a testament to the company's competence, they can help you to make a decision.
Frequently Asked Questions About First Page SEO Guarantee Services
What can you get from a proper SEO company?
If you have done your due diligence to ensure your chosen agency is not a first-page SEO guarantee company, here are things to expect.
Honest and Transparent SEO reports
Clear communication
Sustainable SEO strategies
White hat practices
Experience working across various industries
A portfolio of successful projects
A strong collaborative team
Realistic SEO deadlines
High-quality services
Can a company guarantee first-page rankings?
No. No company can tell you with certainty that they can ensure that you get to and remain on the first page of SERPs.
SEO is a long-term game and requires time, money, research, and effort investments. However, with dedication, skills, and the right SEO ethical practices, a good SEO company can help your site rank highly.
However, any company promising that your site will rank on the first page after a specific amount of time is one you should steer clear of.
Can I pay Google to rank higher?
No. Organic search cannot be paid for. You need to put in the proper SEO efforts and work with Google's algorithm to rank highly.
Nonetheless, you can use Google Ads to appear on the top page. PPC ads are a good way to get your site noticed.
However, there's a reason why organic search is preferred by most brands and search engine users. The reason is that these results are more trustworthy and reliable.
Therefore, even as you consider PPC options, ensure you continue working on SEO efforts to rank highly on SERPs.
Is SEO worth it for small businesses?
Yes. As long as your business is online, you will always benefit from positive SEO efforts. You can use target keywords and the help of a reputable SEO consultant to improve your ranking on SERPs.
Even if your business has only just joined the market, starting off with good SEO strategies can put you ahead of the competition.
Remember to produce high-quality content that is relevant and reliable. Although the Google algorithm is what will help you rank, you're still creating content for humans. Therefore, the content should be user-friendly and offer much value.