Many people find keyword research to be a confusing task, but this doesn't have to be the case. Using the SEO keyword strategy described below, you can develop a simple but powerful keyword strategy to kickstart your content development efforts and provide tangible business outcomes.
A strong keyword strategy also helps generate traffic by ensuring that information is directed at specific topics, so people looking for that information can discover it more easily. You need to know what people are looking for, the words they use, and the SEO content that would match their questions.
In this article, we will take a deep dive into the SEO keyword strategy and see how it compares to keyword research.
What is SEO Keyword Strategy?
An SEO keyword strategy is an approach that complements your bigger SEO plan and helps you in choosing the right keywords to target. Although it's simple to dismiss this as being the same as keyword research, it's not.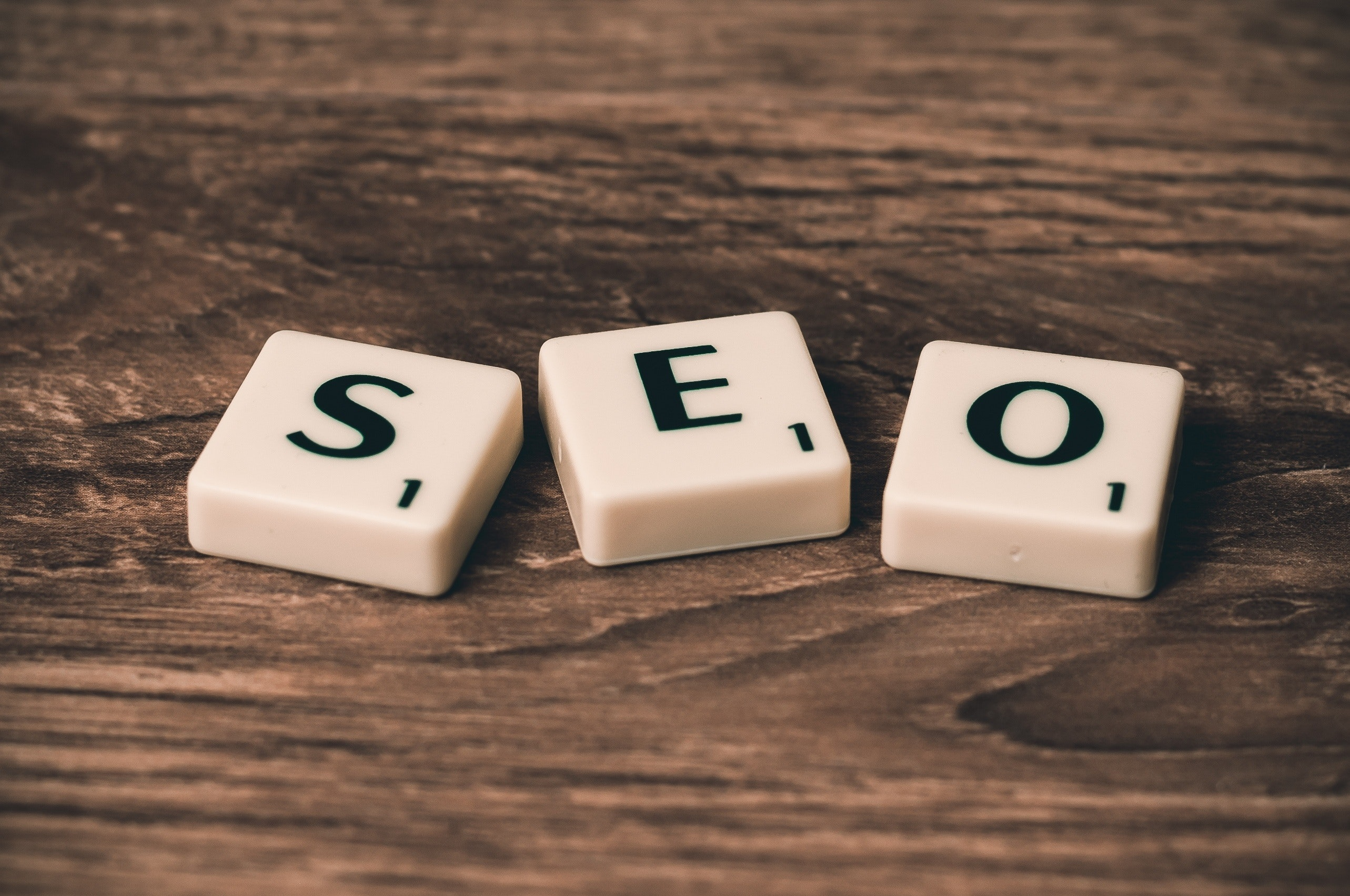 Keyword research is finding and analyzing search phrases that people type into search engines intending to use that information for a particular purpose, often for search engine optimization (SEO) or general marketing. It helps reveal target queries, their popularity, their difficulty ranking for these searches, and more.
Why Do You Need a Keyword Strategy?
Essentially, you get a list of terms from keyword research and also terms that you've probably filtered based on keyword difficulty, search volume, and relevance. When you combine keyword research with a sound keyword strategy, you can immediately give context to the researched list.
It all comes down to understanding the what and why of your keyword choices, and who they target. Ideally, the "what" are the target keywords and the "why" are the reasons the traffic generated would be beneficial to your company.
Developing a Solid Keyword Strategy
1. Set Goals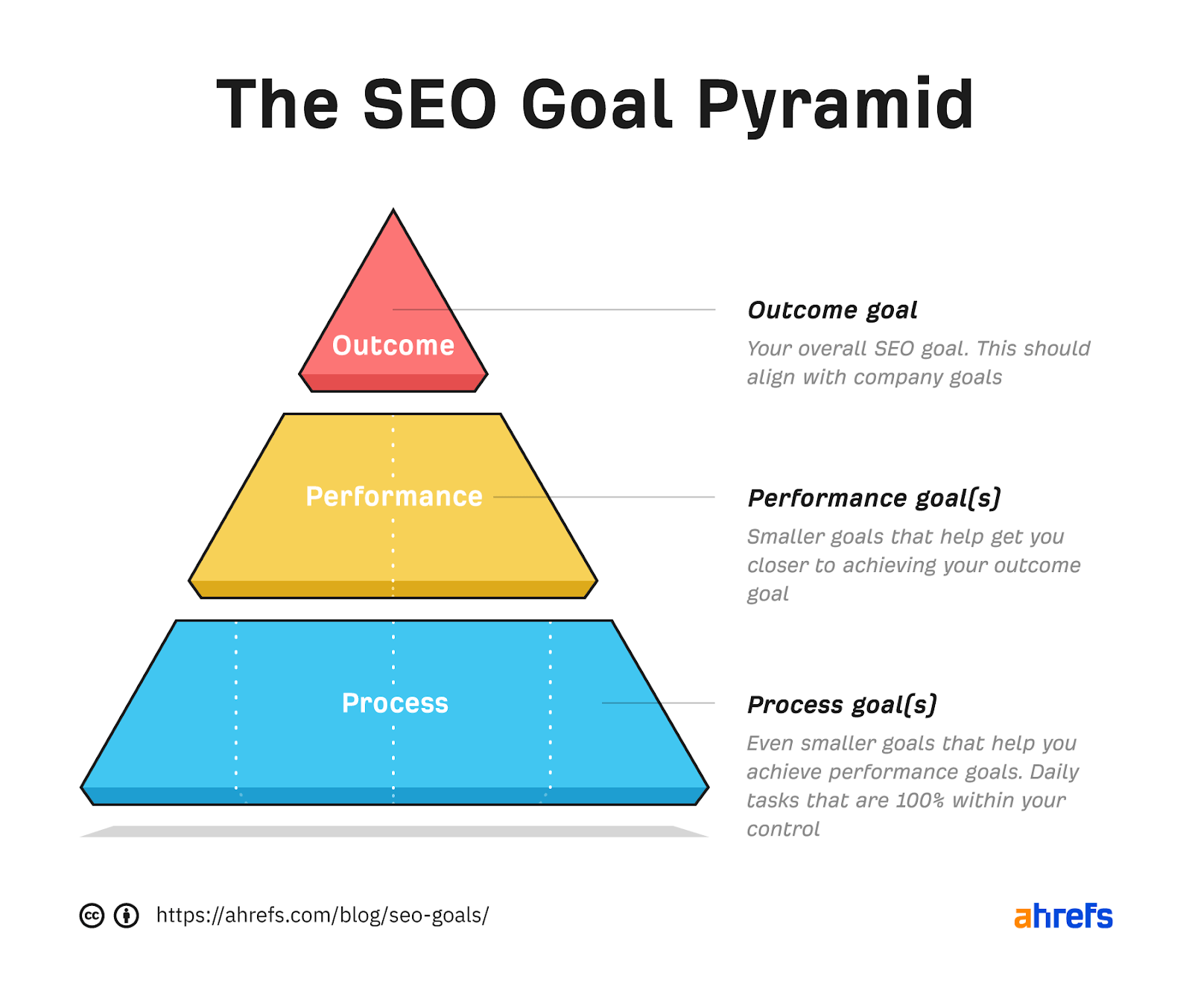 Images: ahrefs.com
Clear goals and objectives put you in a better position to measure KPIs (Key Performance Indicators) and determine how far you are from them. When it comes to implementing specific objectives and performance measures for a keyword strategy, take into account:
The ranking of keywords
Keyword footprint- Involves monitoring the number of keywords indexed on your site.
Trends for organic keywords- Monitoring the number of keywords in groups of positions to show advancement and growth.
2. Check Your Current Performance
The significance of understanding where you're going helps determine how to get there. Benchmarking your present performance is one of the first steps in developing your keyword strategy.
A tool like Ahrefs will help check the terms your site presently ranks for. It's a fast and simple approach to compare your ranks to previous rankings and comprehensively understand how you performed in the SERPs.
3. Tracking and Analysis
It is important to monitor and report on your progress based on your objectives. Reviewing your KPIs at least once a month allows you to communicate updates with other company stakeholders, stay informed, and feel confident when things are going well.
Many firms do keyword research only. However, going further and developing a plan will help you know which keywords you should target and how and why they'll benefit your company. It all comes down to careful preparation and those who put the time and effort into it.
4. Examining Keyword Difficulty
Keyword difficulty is how challenging it will be to rank for the keywords you're aiming for. Again, this is to ensure you're developing a plan that results in monthly growth.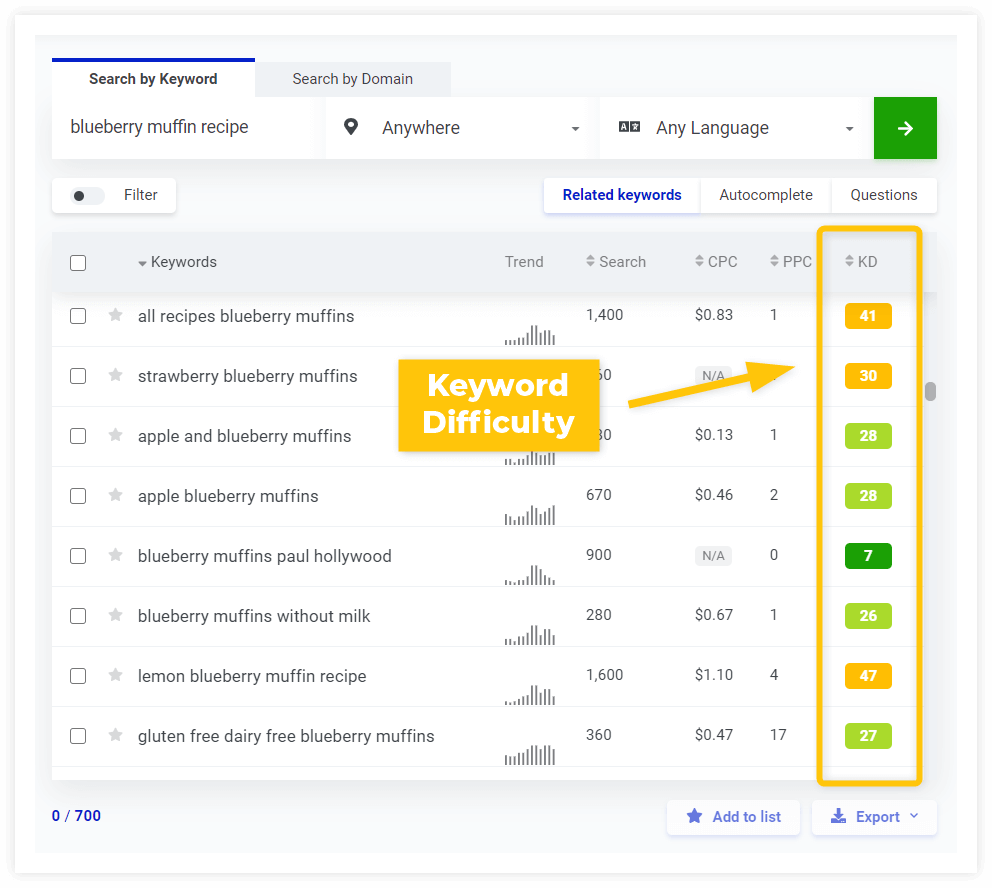 Image Source: mangools.com
In the keyword research process, the SEO tools will not only help you get relevant search terms but also examine search volume data to determine the keyword difficulty. Here are some of the best SEO tools to use;
Ahrefs
Google keyword planner
SEMrush
Ubersuggest
Moz
5. Using Competitor Analysis
While competitor research is crucial for keyword research, keyword strategies also heavily rely on competitor analysis. Using a keyword tool, you can find possibilities to evaluate the keyword overlap between your domain and your primary rivals.
You must understand the competitive environment, keep an eye on it, and using these insights, create your own strategy. Check information about the term, such as the search intent, volume, and SERP features. This is estimated by taking into account the authority and backlink profiles of the sites that are ranking in the top 10 SERPs.
6. Using Search Volume
There should be a lot more considerations in a keyword strategy than merely search volume. You cannot disregard this metric, however. In the end, ranking for a keyword can only benefit your company if customers are genuinely looking for it.
You should include high-volume keywords in your plan. However, searcher intent is also significant. You must understand how a searcher who reaches your website could end up becoming one of your clients, either now or in the future.
7. Topics Over Keywords
The days of optimizing web pages for a single keyword are long gone, and you should be considering how to optimize for themes.
It can be quite useful to use topic clusters for this, and it is simpler to organize keywords when you consider how to arrange your content in this manner.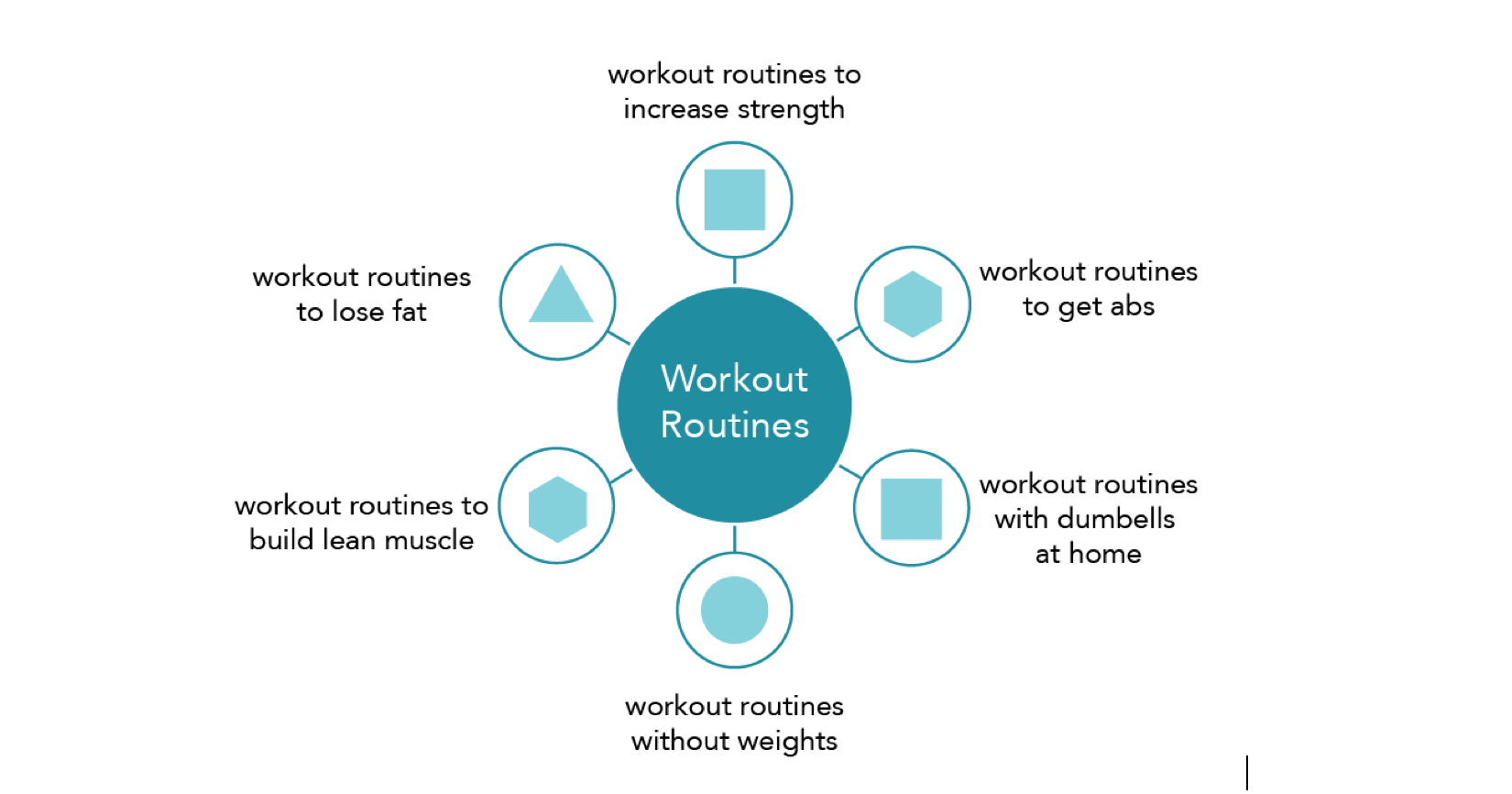 Image Source: noblestudios.com
You should now think about how your keyword approach contributes to the development of topical authority. By producing in-depth content, you can position your website as a specialist in your subject.
By laying out topic clusters, you can organize your strategy's keywords into groups so that you can prioritize them and see how they connect to one another. In order to prevent keyword cannibalization, it's also a good idea to begin mapping keywords to pages.
Elements of Keyword Research
1. Keyword Theme
When you come up with a keyword list, consider all the possible ways someone can search for your services. Finding synonyms for the descriptive terms in your SEO campaign is an excellent tactic.
A keyword research tool helps you discover theme keywords out of different word combinations if you're having difficulties thinking of synonyms.
These keywords aid Google is doing a broader search and providing more specialized results. Long-tail keywords are the term used in the industry to describe these keyword phrases. Using profitable long-tail keywords increases the likelihood of site traffic when developing an SEO search plan.
2. Volume
Even if you get to the top page of search results for a certain term and no one searches the keyword, you won't end up getting traffic to your website.
MSV (Monthly Search Volume) represents the total number of times the term is searched each month across all audiences and is used to quantify volume.
3. Optimization Intent
Business owners must always consider optimization intent when developing a keyword strategy. You put it another way, you need to consider why you want to optimize your website. What do you want to achieve? What's the aim in the end?
You want to attract more visitors to your website, enhancing its exposure and improving the likelihood that they will be from your target audience. Another aim will be to boost conversions or the rate at which these visitors become clients.
4. Conversion
Building topical authority is crucial if you want to rank well in the SERPs. Google aims to provide users with the most relevant results from reliable authorities. As a result, it's critical to consider how relevant the traffic your target keywords might bring to your company.
Consider how a keyword fits into your present and long-term business goals. The best strategies ensure that their SEO efforts generate visitors by targeting keywords at every step of the funnel.
5. Authority
Pages or websites that Google considers authoritative will be given greater weight. This implies that you must use every effort to establish yourself as an authoritative source by posting educational, helpful content or advertising it to get traffic and backlinks.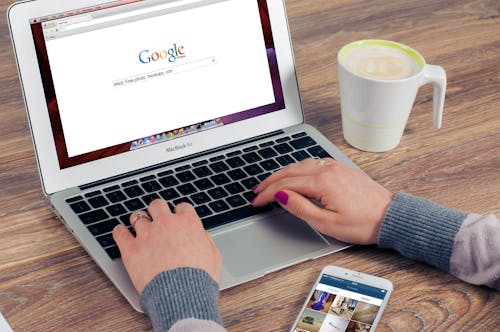 Unless your content is extraordinary, you have a decreased chance of ranking if you're not an authority in the field or if a keyword's SERPs are stacked with authoritative sites you can't compete with, like Forbes or The Mayo Clinic.
6. Relevance
Relevance affects how Google ranks content. If your content satisfies the demands of the searchers, it will rank for that term. Why would Google give your article a better ranking if it offers less value than other online content?
How to Research Keywords for Your SEO Strategy
For a marketing plan, thorough keyword research is just as important as doing market research. Similarly, developing a keyword plan for SEO requires extensive study. Here are several considerations to have in mind while doing keyword research.
1. Create a List of Relevant Keywords or Topics
Consider researching keywords you want to rank for. You will need to create about five to ten subjects that are important for your company and use these topics for your keyword strategy plan.
2. Check the Search Volume and Keyword Competitiveness
The number of backlinks, the frequency with which the phrase occurs on the page, and even the phase of the moon is not used by Google to rank keywords on a linear 1 to 10 scale.
The ranking mechanism used by Google is far more intricate and takes a certain criterion into consideration, including user customization.
3. Ranking Competition
You don't necessarily need to do something just because your rival is. It does not follow that you should value a term just because your competitor does. To reevaluate your list of keywords, it's a wonderful idea to know which keywords your competitors are attempting to rank for.
It makes sense to focus on ensuring your ranking for specific keywords if your competition is already doing so for those on your list. Don't disregard the ones your competitors don't seem to be concerned about. You can also have a great chance to gain market share on significant terms.
4. Long Tail Keywords
Longer word phrases, known as long-tail keywords, are the precise terms that users are most likely to use. Long-tail keywords are more specialized. Thus it's crucial to have a theme for these terms. This will raise the position of your business in search engine results.
Multiple keywords closely matching a user's search are more useful than a single generic term. In other words, long-tail keywords demonstrate that less is not necessarily more.
5. Check SERP Features
Google has different types of SERP features that can be used correctly. A simple way to find these snippets is to search the keywords you want to use and see what the first page results look like.
Here are different types of SERP features snippets you can find;
I. Image Snippets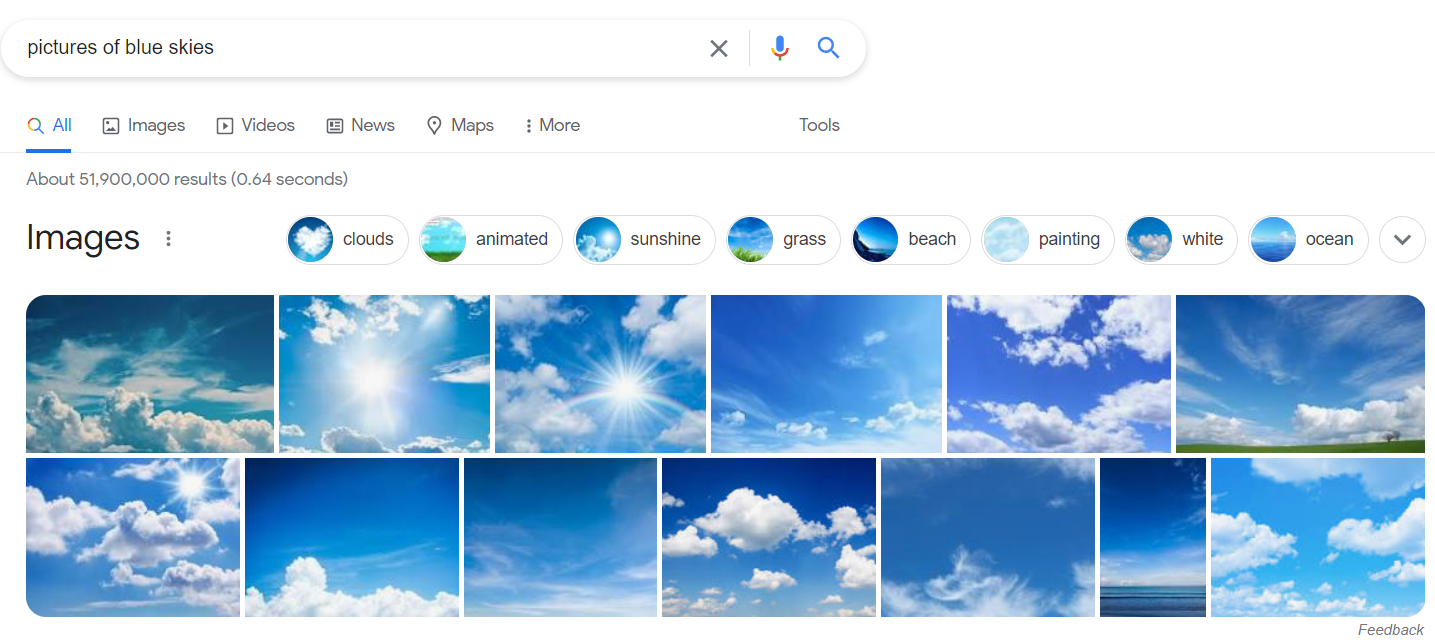 These are horizontal rows of images that are displayed in an organic position. As a result, you should create an image-heavy post if there is an image pack to be included in it.
II. Video Snippets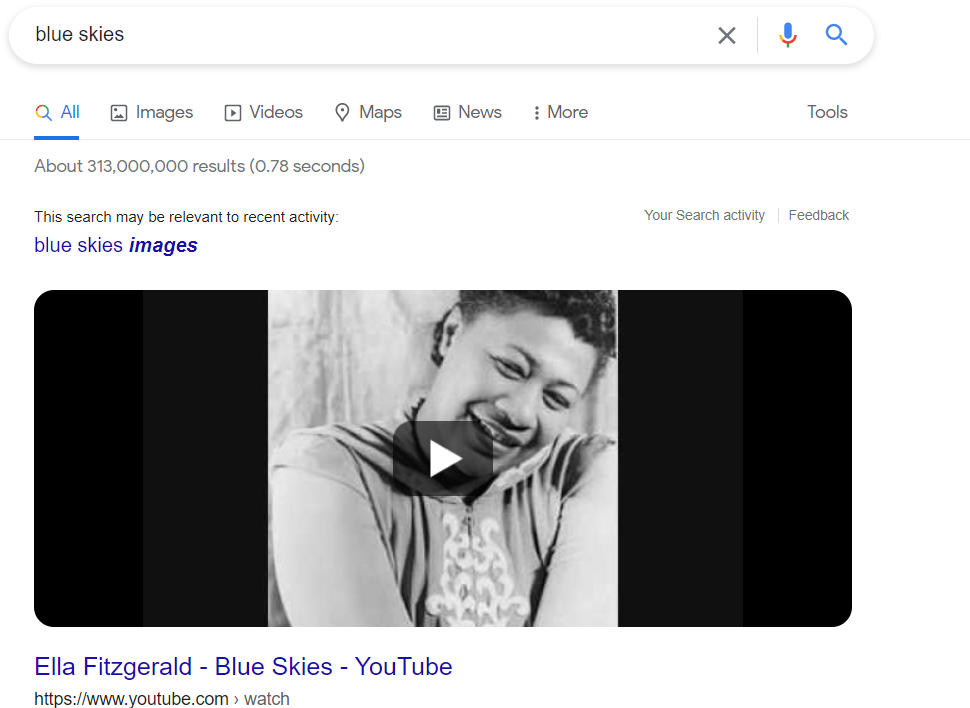 Google shows short videos at the top of search query pages. If you upload a video to YouTube or your website and tag it with the relevant keywords, you may be able to get this placement.
III. List Snippets
Also known as listicles, these are snippets of posts made by outlining the steps of something. As a result, create posts with clear steps to be included in the snippet.
IV. Featured Snippets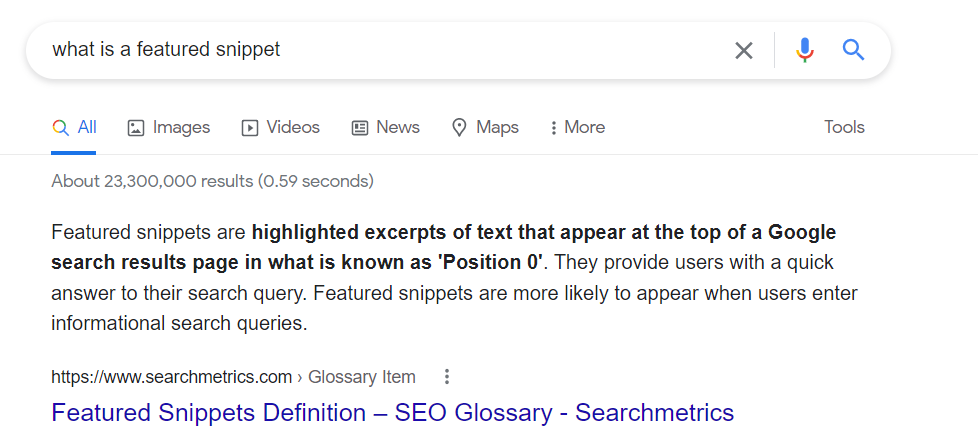 Also known as paragraph snippets, short passages of text are shown at the top of Google search results to respond rapidly to popular search queries. The placement can be gained by comprehending the search intent and giving brief, clear replies.
Benefits of Conducting a Keyword Research
There are numerous benefits of conducting an SEO keyword research, including;
Provides you with marketing trends insights to ensure your content is centered on relevant search queries.
It helps you rank. The higher you rank in the search engine results, the higher the traffic.
Businesses can tackle questions that people or other businesses want answers to.
It helps to attract an audience that cares about your content.
Improved conversion rates as keyword research ensure the right people are visiting your site.
Conclusion
A solid SEO keyword plan must emphasize the value of keywords to your company. The suggestions above will help you develop a keyword strategy. There are many things that might go wrong during the process of keyword research, and your keyword strategy should accommodate them.
Review your keyword plan often. Has your environment undergone any noteworthy alterations that need an evaluation? It might be that new competition is stealing market share or that the language of your consumers has changed. Keep an eye on your SEO keyword strategy and make adjustments as needed!