If you have a website, it's paramount to rank high in search engines. However, your ranking depends on various reasons and algorithmic factors. The good bit is that you don't have to be a Search Engine Optimization (SEO) expert to improve your Search Engine Results Page (SERP) position. Learn how to improve your site's SEO rankings from this guide.
What Is Search Ranking?
Rankings in SEO refer to a website's position on the SERPs. So, for instance, if your webpage is about health and you appear third in line on a SERP, you are ranked third.
Image Credits: ezrankings.com
Websites that rank well will appear at the top as the first few results on the first page. On the other hand, web pages that don't rank as well may appear at the bottom of the first page or on the search result's subsequent pages.
Why a Website's Rank Is Important?
1. More Traffic
Google's algorithm continuously changes, but one thing remains constant, Google's first page results get most of the traffic.
Image Credits: dental-design. marketing
A site's rank is important because higher-ranking websites get more visitors. After all, the more people that visit your website and are exposed to your content, the more likely they will become customers.
Basically, the higher the number of visitors to your website, the more opportunities your business has to give an impression, share your brand, generate qualified leads, and build relationships.
Remember, more traffic does not always mean more money. Still, more website traffic can help grow your business, expand your product line, open more locations, and develop more products.
2. Increases Business Authenticity
High-quality content is the mainstay of any successful website. An increase in SERP rankings promotes your ability to generate leads and traffic, boosting the extent to which your visitors see your business as authentic.
Image Credits: igniteonpurpose.com
In fact, its believed that web visitors assume the first few websites at the top of the SERPs are among the more authentic businesses. So it is basically a psychological or intellectual game that gives you an advantage.
3. Reduced Cost
Most businesses use paid ads to generate traffic. Optimizing your site to rank high on google's search results will help gain traffic, meaning you will most likely pay less or use fewer resources to do this.
Again each time your visitors click on your ads, they will most likely spend more time on your site, leading to more conversions. This will keep your ad from being served, thus reducing the cost of running them.
4. Creates the Business Image
Image Credits: searchenginejournal.com
Better SERP means a better image of your company to your potential clients. Digital marketing can be competitive for inbound marketers, and it might not always be easy to rank on top within a short period. Once you get a better ranking position, success then runs towards you, and your business can gain a favorable image among the customers.
5. Higher Return on Investment (ROI)
Image Credits: corporatefinanceinstitute.com
The better your site ranks in Google, the higher the chances of making money by advertising on the search engine. With a higher ranking, you can create a page that links to your site, set up a pay-per-click campaign, and even charge people to visit your site.
So, whether you're managing a business website or launching a new blog site, having your content on the first page in the search engine's results should be your primary goal.
Steps to Improve SEO Rankings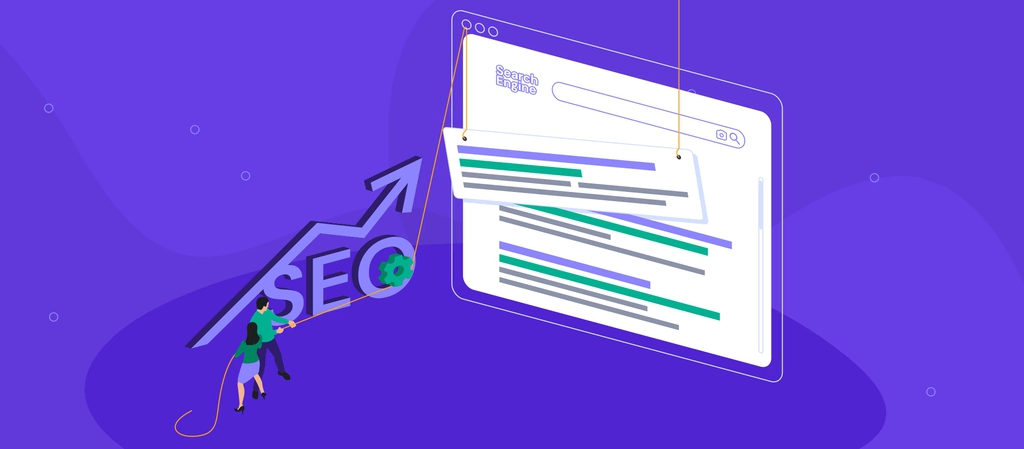 Image Credits: hostinger.com
Search Engine Optimization is a time-consuming element of owning a successful website. However, the rewards are worthwhile if your site ranks high and drives thousands of people to your business or blog.
So, here is how you can improve SEO rankings for your site.
1. Understand Your Customers
Just like traditional marketing, improving your site's SEO starts with understanding your customer's behavior. This way, you will understand or even have an idea of the content your potential clients are looking for. Then, you will know which keywords to target on your web content.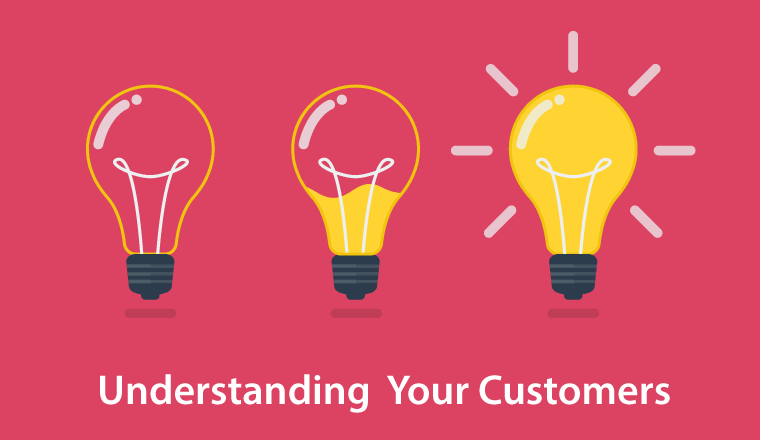 Image Credits: callcentrehelper.com
To better understand your clients, you can do so in these ways:
Track Customers' Real-Time Behavior: Customers are always looking for a seamless experience, and to provide them with this, you need to be prompt and proactive in your approach. You need to anticipate the customer's needs to serve them on all platforms even before the requirement is placed.
Focus on Customers' Tastes and Preferences: Providing your customers with informative content about the product/service you offer is great, but do not limit yourself to only that. Occasionally facilitating the generic interests of the customers serves a great purpose too.
Leverage Customer Service Interactions: To build client loyalty, you have to make sure you're providing extraordinary experiences.
2. Publish Relevant, Authoritative Content
High-quality and authoritative SEO content is the number one driver of your search engine ranking. To drive more traffic and increase the popularity of your site, you will need to look for a strategy that will keep your site visitors engaged, giving them a reason to keep coming back.
Image Credits: okwrite.co
One SEO strategy that will work is providing high-quality, recent, and relevant content. If your website offers exciting or fresh information, you will receive more visitors, and they will spend more time on your site. This will impact your SEO ranking by improving your dwell time.
Again if your site has highly informative content, you will increase the chances of your website being bookmarked by visitors. Here are formatting tips that will help increase the readability of your content:
1. Optimize Your Images
Images and other graphics are important for your website. However, you will need to ensure tha they are properly optimized to improve your SEO ranking. To do this, you need to ensure tha your images are in the right file format and size. Then, resize or compress your images accordingly to optimize them.
Sneaking in relevant keywords in your images by naming them will also help. You can also use keywords in the title of your image and the caption or description.
Rather than directly sending new visitors to your site via Google Images, visual content will also help enhance your text-based content because of the high-quality visual content. Also, using images helps break up large walls of text and allows your readers to understand written content better.
2. Break Up Your Content With Header Tag
Image Credits: seositecheckup.com
Using headings and sub-headings is another way to improve your user experience on your site. With more headings, your content will look more appealing and be easier to read or skim.
3. Use short paragraphs
Aim to write paragraphs of 3-4 sentences long. If required, use one-sentence paragraphs, but use them sparingly, or your post will look like a grocery list.
3. Optimize Your Links
When done right, external and internal linking can significantly impact your search engine rankings and increase the credibility of your website. In addition, whenever you make claims in your content, it looks much better when you have them backed up.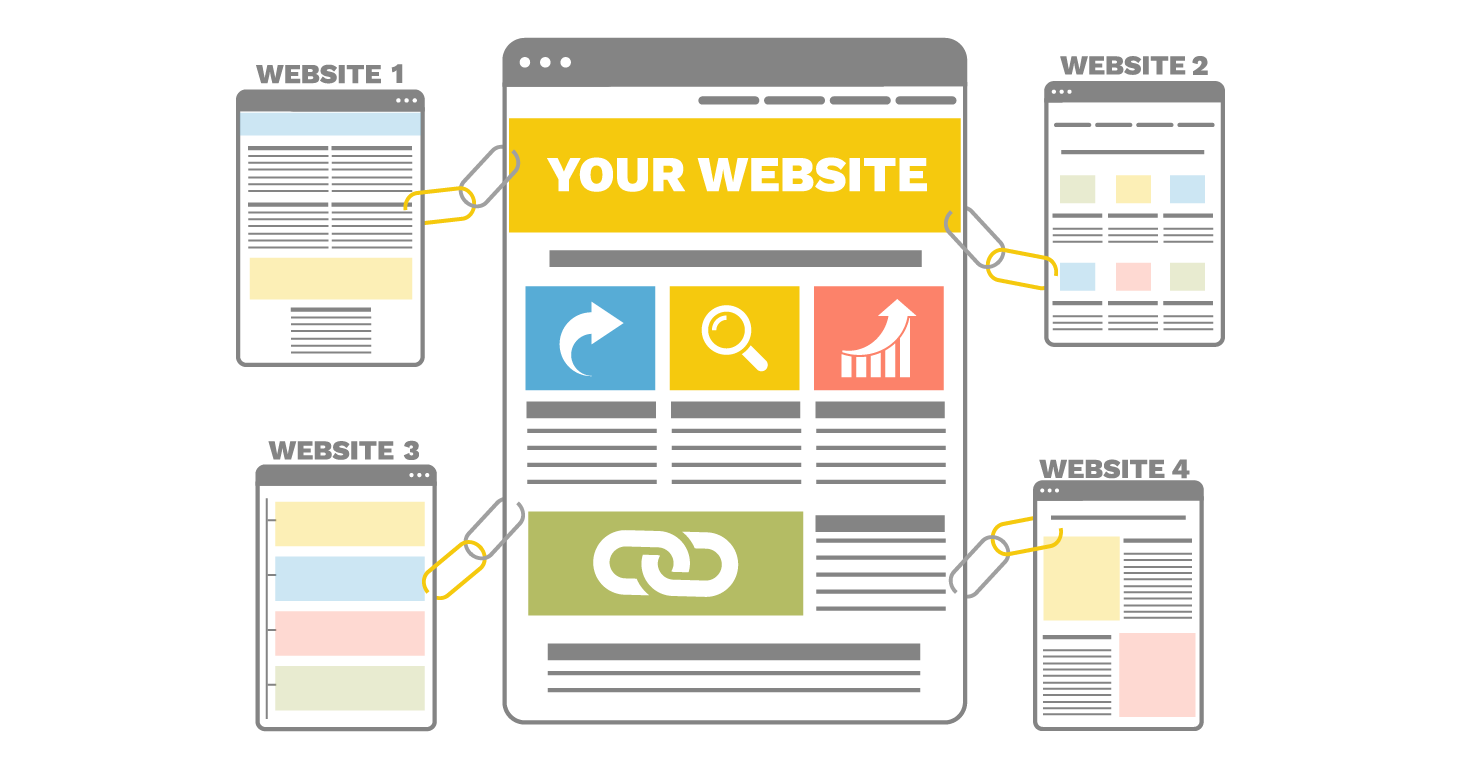 Image Credits: design.com
To optimize your external links effectively, you should link your data to trustworthy and authoritative sites. Also, ensure that the authoritative sites you link your data to have recent information and accurate data.
The internal links you use will essentially direct your site visitors to other web pages on your site. The major purpose of internal linking is to distribute the value of your backlinks to your pages and to help visitors navigate to the content most relevant to them. To optimize your internal links, you will need to:
Use clear and descriptive anchor text: The purpose of internal links is to guide search engines and visitors around your site, so your text anchors need to be clear and descriptive. Ideally, use anchor text that contains your target keyword.
Limit the number of links: Google suggests using a practical number of internal links, though it has not indicated the exact number you should use.
To effectively optimize your site link, you will need to:
a) Fix Any Broken Links
Broken links can negatively affect your SEO ranking. It also does not create a dependable affinity with your client if the links you provide lead them to invalid sites.
Image Credits: ninjareports.com
If you have existing content or want to search for links with errors, you can simply use tools such as Dead Link Checker. The amazing bit is that these tools allow you to check your entire website or specific pages.
b) Diversify Your Links
Image Credits: searchenginejournal.com
If you want to improve your SEO ranking, you can't just focus on one kind of link-building method. Instead, you can use many different types of links, such as blog roll links, links from blog posts, homepage links, directory links, and educational links.
However, you must ensure that whatever links you build are also relevant, as the links you use tend to have the biggest impact.
4. Do a Proper Keyword Research
Image Credits: searchengineland.com
Keyword usage will also impact how well you rank on Google or other search engines. You need to use keyword phrases that people search for throughout your content. Nevertheless, you need to do this sparingly since by flooding your website with keywords, Google will pick up on this, negatively affecting your ranking.
Ensure that you conduct proper research on your keywords so they can effortlessly and naturally fit in your sentences. Also, it would help to include your keywords in your title tag or image caption.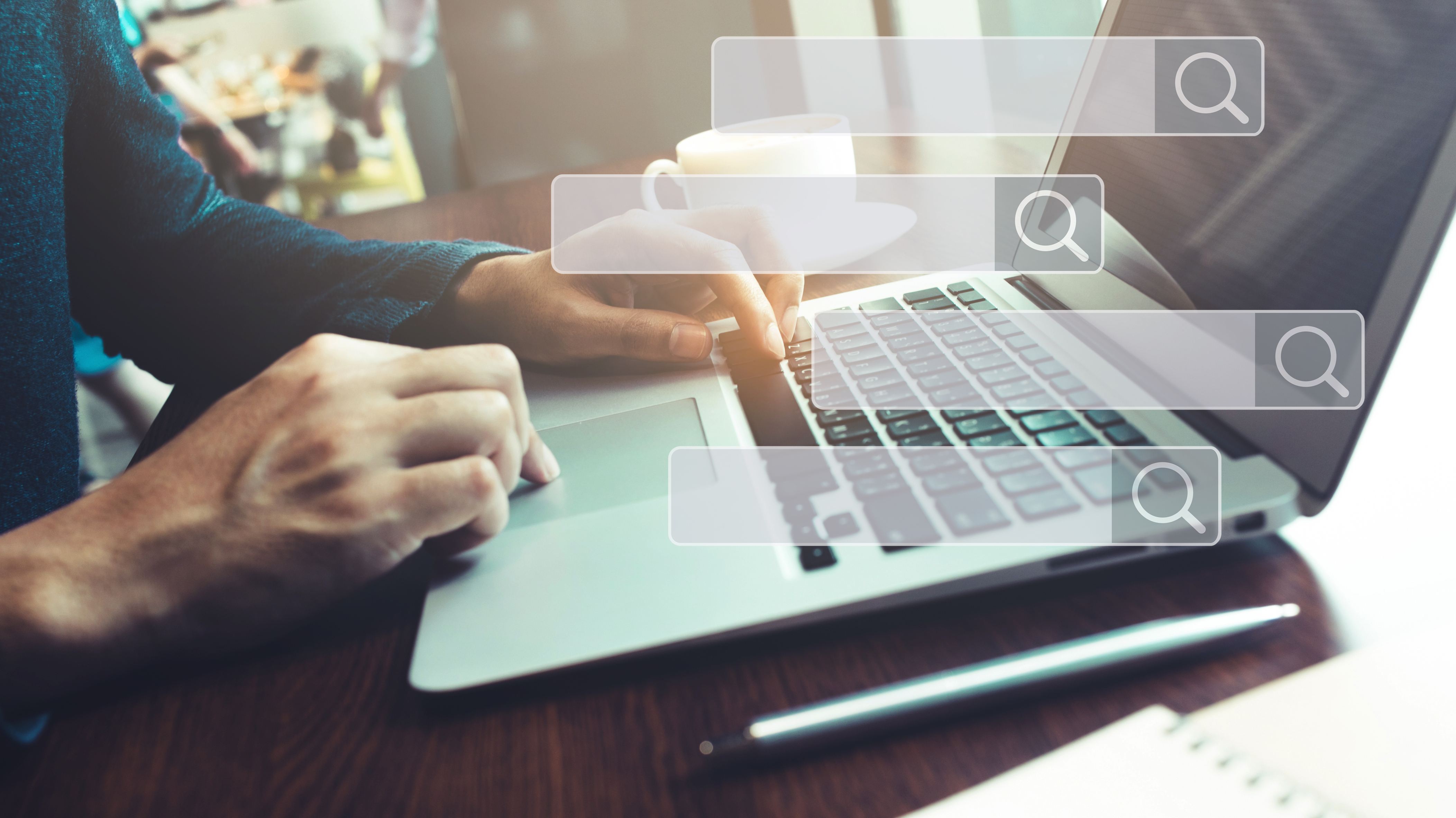 Image Credits: learn.g2.com
Using long tail keywords with three or four-word phrases could give your website a greater chance of ranking higher. To rank for this sort of keyword, you will require to form content that targets them on your website using the following procedure:
Identify one long-tail keyword
Find lots of semantically related keywords
Write a long-form, exhaustive blog post that suitably positions those semantically related keywords throughout.
5. Improve Your Page Loading Speed
Improving your page load speed will improve your google rankings. Conversely, if your site's load speed is low, Google will detect this and negatively affect your ranking, reducing your SEO traffic.
Again, a slow site speed will affect how your visitors engage with the pages on your site; this negative interaction will also hurt your ranking.
Image Credits: searchenginejournal.com
In fact, research shows that 53% of mobile visitors will abandon websites if the page takes longer than 3 seconds to load. Again most desktop visitors expect a site to load within a second or two.
If visitors have a bad experience on your site, it is more likely that they won't return, affecting your site's traffic. However, if your pages load faster, visitors will keep returning, and Google's algorithm will acknowledge your website's rage and adjust your search ranking accordingly.
6. Optimize Your Site for Mobile Devices
Research has shown that 63% of Google's search traffic share is attained from mobile devices. Again recent studies imply that 9 out of 10 people access the internet from a mobile phone. Therefore, this gives you a reason to improve your SEO ranking by optimizing your website for mobile users.
Image Credits: pressablecdn.com
To do this, you must have a mobile-friendly website. The most suitable way to test the mobile-friendliness of your website is via the mobile-friendly test on Google. You only need to key in your website's URL and select Test URL. After that, you can analyze your site and web pages to see their mobile-friendliness.
Once you have tested your website for mobile-friendliness, you need to optimize it for a better mobile experience. The loading speed on mobiles is key to providing a better experience. All above-the-fold content on mobile devices should load under one second, and the entire page loads within two seconds.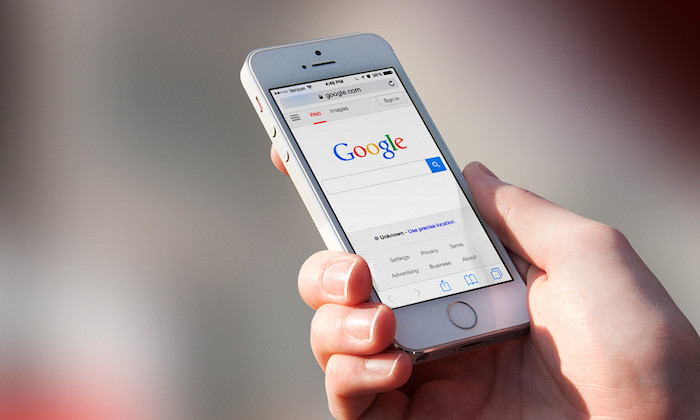 Image Credits: neilpatel.com
Here are tips to improve your mobile sites:
Focus on making it easy and joyful to use with mobile SEO
Make sure your mobile site is super fast
Get better web hosting for your site
Use structured data to improve your mobile sites
Remove pop-ups from your mobile site
Tag posts based on mobile searches
7. Encourage Sharing on Social Media
Every business and website should be active on social media. Although social media does not really contribute to SEO ranking, the links shared across social platforms increase brand exposure. This then heightens your site's traffic, leading to improved ranking.
One of the most practical ways to facilitate this is to add social sharing buttons to all your content, making it easier for people to share it if they like in just a click.
Image Credits: onlinemarketinginstitute.org
Building a social media marketing strategy to promote your content can boost brand awareness and attract positive mentions online. This then leads to Google recognition leading to improved ranking.
Here are tips on how to use social media to improve SEO efforts
Post valuable information on social media.
Constantly share a new blog post on social media to get them indexed quicker.
Use social media for keyword research.
Use social media data to develop high-quality content
Provide better info to help social media profiles rank in search results and gain traction
Provide high-quality content to help build your brand community.
8. Properly Format Your Page
Most people do not know how you lay out your website can affect your ranking on search results. For example, sites with too many ads, colors, blocks of text, and too many pictures will appear untrustworthy, and visitors are not likely to return, which then affects your ranking.
Image Credits: easywebcontent.com
Typically, you will need to take your time and develop a neat, clear, and organized site for easy accessibility. In addition, you will need to consider other tiny factors like font, size, and typography. For example, sparingly using colored text, italic font, and bold font will make your site appear more appealing.
Using checklists or bullet points will make it easy for your visitors to go through your site and web page easily. Providing appropriate contact information will also help build trust between you and your potential clients.
9. Repurpose and Refresh Your Old Content Regularly
Repurposing and refreshing your existing content regularly will also improve your performance on google search results.
Old or existing content on your site already has authority and, in most cases, an established readership. Therefore, instead of creating a new blog post from scratch, it is simpler to boost an existing content's performance in the search results by rejuvenating it with updated information.
Image Credits: kajabi.com
When choosing the content you need to update, you will need to consider several factors, but the best prospects for content refreshes are time-sensitive. In simpler terms, you will need to update and upgrade content subjects like SEO which are constantly changing. Then you will update posts that are getting some organic traffic but have the potential to get much more.
You will navigate to the Landing Pages section of Google Analytics to see how a particular post performs in traffic. Then go to behavior, select Site Content, then pick Landing Pages. Under landing pages, choose organic traffic and filter the results using your search bar.
When you have located the blog post you need to update, you can follow the following updating guidelines:
Rewrite the intro and conclusion
Change the formatting or layout
Update meta tags for content with low Click Through Rates (CTRs)
Research and write content you feel would add to the value of the piece
Answer recent "people often ask" questions
Boost rankings for keywords you're not ranking well for
Add internal links when updating content
Replace any outdated images
Scan for and remove any broken external links
10. Implement Expertise, Authority, and Trust (E-A-T) Best Practices
Image Credits: forbes.com
Implementing EAT in SEO will help your site rank better. Expertise, authority, and trust are practices that reward content by a genuine expert, thereby reducing the chance that untrustworthy resources will rank.
According to Google's Quality Evaluator Guidelines, E-A-T practices apply differently to different topics. For example, content on medical advice or financial advice E-A-T is critical.
Here are tactics you can implement to prove to Google that your content authors have the necessary expertise:
a) Create High-Quality About Pages and Author Bios
The About or bio sections on your site will practically tell your readers why they should read or even engage with the content you publish.
Image Credits: medium.com
To ensure that your bio provides the needed details, indicate your formal qualifications such as degree or certifications, career experience, writing experience, and testimonials and case studies.
b) Implement a Potent Content Review Process
Image Credits: celum.com
To be authoritative and trustworthy, you must create accurate and up-to-date content. The rate you upgrade or update your content will depend on your niche.
For example, you will need to review and update daily if you are writing about fast-moving trends. For finance and medicine, you might need to check and update every 3-6 months. For other niches, yearly may be enough.
11. Regularly Monitor Google Search Console
Lastly, you should always monitor Google Search Console. By doing so, you can clearly understand how you are performing on Google Search and what you can do to improve your ranking or appearance on the search.
There's a lot of useful information here that will tell you why your site might not be ranking as well as it should. For example, you can find problems related to indexing, mobile usability, security, and core web vitals.
Image Credits: caglarugur.com
Again under the search console, you will see which keywords you are ranking for or keywords you are receiving the most impressions but no clicks, and vice versa. Again you will find the keywords you currently rank low for but have a chance for refinement.
Takeaway
Even though you can't substantially increase your rankings overnight, you can gradually make minor changes to improve your SEO over the long term. Implementing some or all of the suggestions above can guarantee first-page results and online success.
Just take into account that there are no shortcuts in SEO rankings. You need to have and maintain an authoritative and trustworthy website before anything else. Therefore, you must take time and build credibility to master these SEO tactics.
Featured Image Credits: semupdates.com