Do you know the feeling when you compose your best article, publish it, wait, and then you do not notice a change in your rankings? You may have suffered this many times, yet you follow the best SEO practices, including performing thorough keyword research and linking to good sources. However, if we could help you diagnose the problem, you need a better link-building strategy. So, read on as we show you how to conduct a backlink analysis through our simple checklist.
What Is a Backlink Analysis?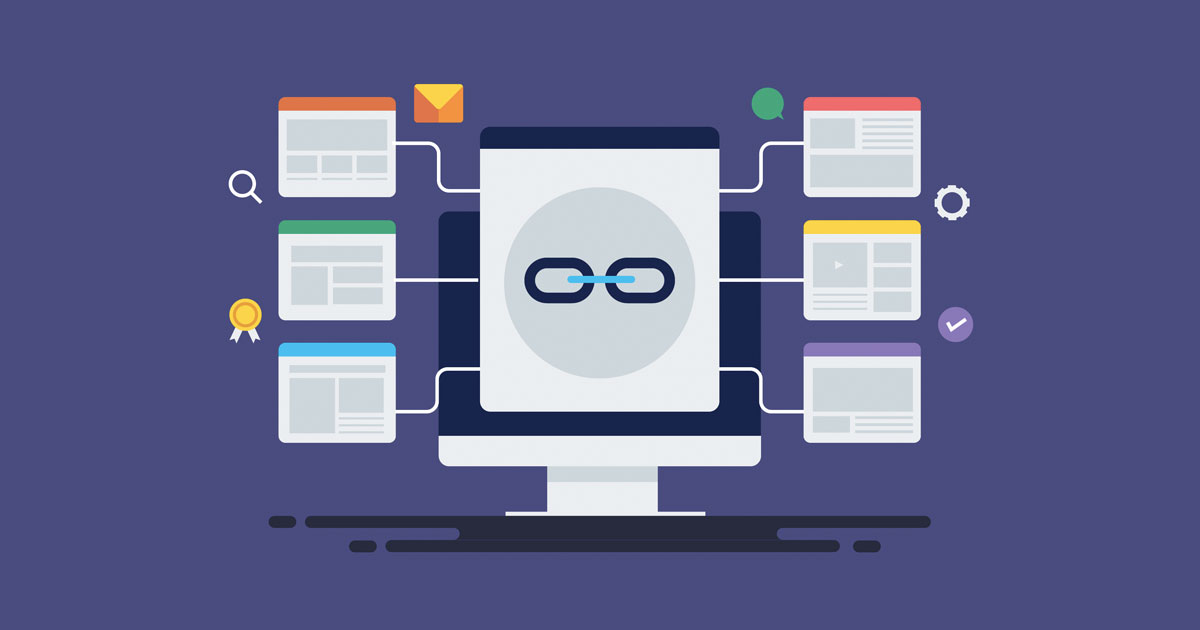 Image Credits: saaslaunchr.com
A backlink analysis includes auditing your website's backlink profile. And, it gets better; you can also audit your competitor's backlink profiles.
Backlinks are links from external sources that link to your website. They are also known as inbound links. These links are very important for your SEO strategy because they act as a vote of confidence from other websites- to mean your content is so good they use it to support theirs.
We all use links to navigate the web. So, it is vital to have backlinks on your websites and pages, and one way to get them is by using the best SEO tips to create good content. After creating good SEO content, you want to concentrate on building links, which is where we are now.
Since you have been creating content, are you attracting the best backlinks? You can only learn that through a backlink analysis. But why are you auditing your backlink profile? You want to gather backlink data for three reasons;
To understand the backlinks you already have on your site
To understand which backlinks are contributing to the most growth
To explore improvement opportunities
What To Look For In A Backlink Analysis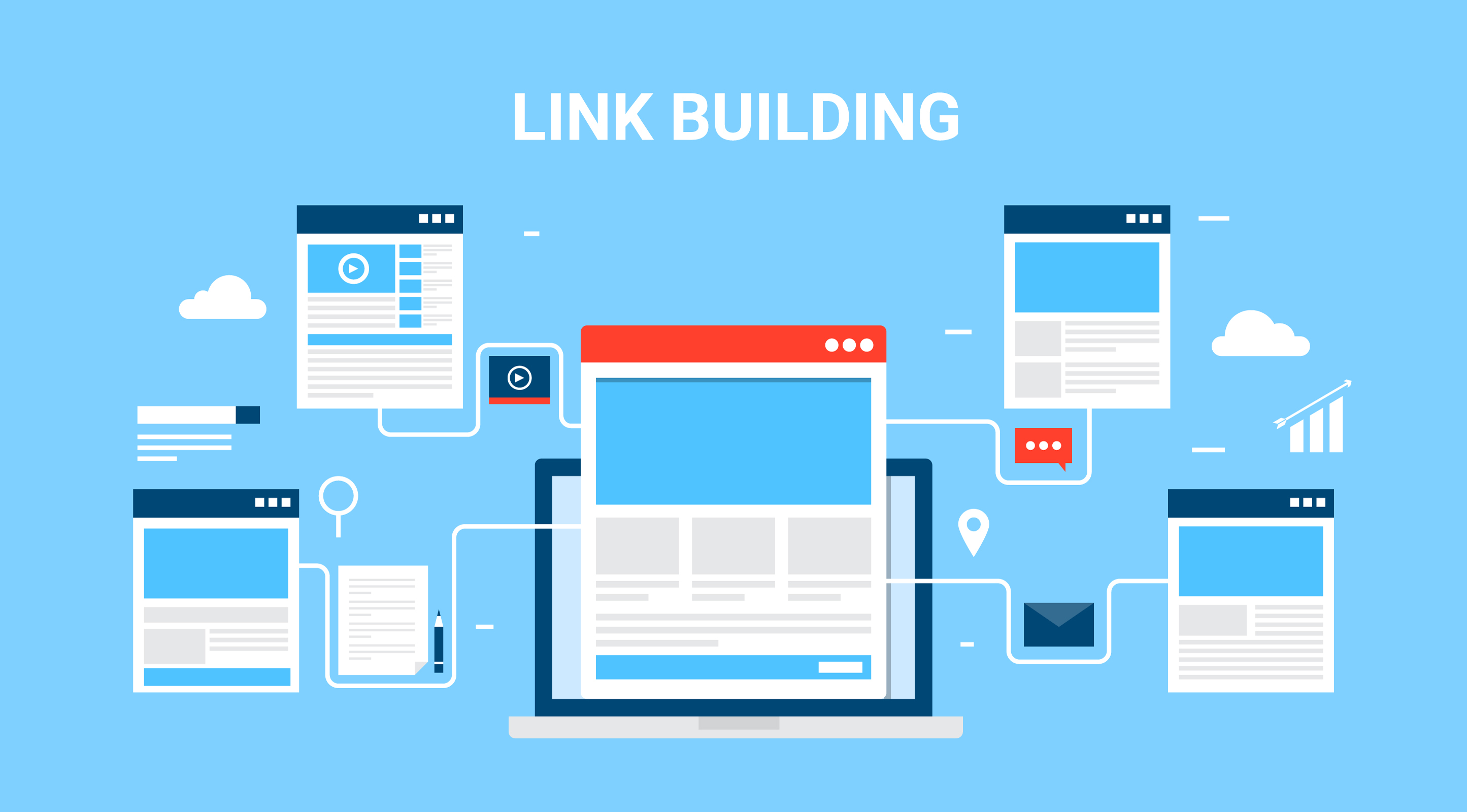 Image Credits: adlbweb.com
A backlink audit will tell you the quantity and quality of backlinks you have on your website. Backlinks can make or break your SEO strategy, and at all times, you want to get them from top-level domains that are authoritative in their industries.
So, here are a few things to look for in your analysis;
Spammy links pointing to you from public blog networks(PBNs) and link farms. These will often be low-quality links that can hurt your ranking efforts.
Broken links that will not bring external site visitors to your pages.
Which type of content on your website attracts the most links? When you know this, logic will dictate creating similar content to attract more organic backlinks.
Which pages on your website could benefit from backlinks? When you know these, you can improve the content for organic SEO or outsource link-building services. When looking for link-building services, understand if they will buy backlinks or perform healthy white hat SEO tactics like white-label link building.
Your competitor's backlink profile. This analysis will help you understand where they get their backlinks and the type of content they have that attracts those backlinks.
Backlink Analysis Checklist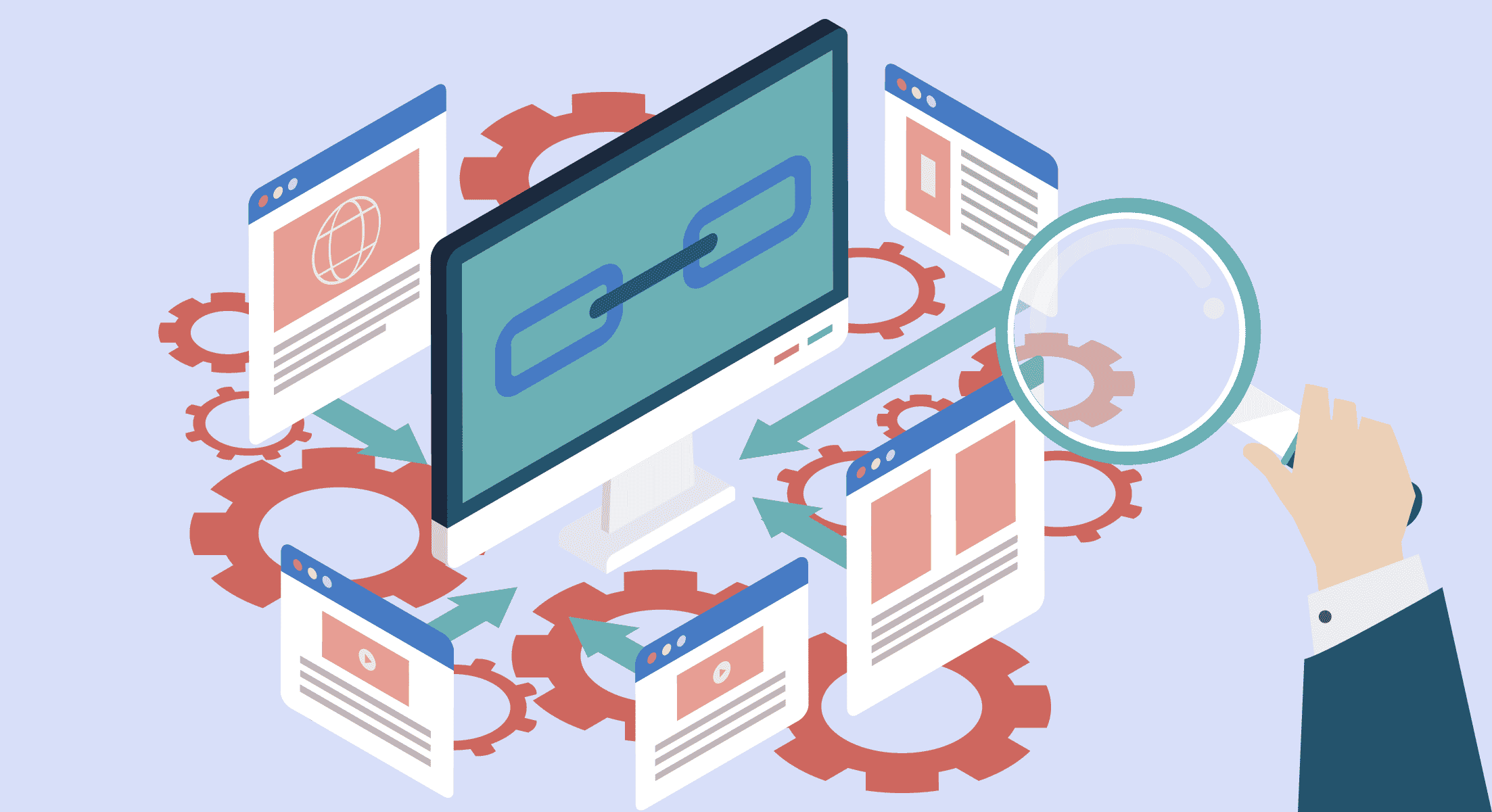 Image Credits: blog.likody.com
As we have seen, backlinks are an integral part of SEO. They can boost your search engine rankings, increase your domain authority, and help your website get found by search engines and humans.
So, are you ready to thoroughly audit your link profile? We created a simple checklist to help you with the process. Here is what you will do:
Check your website overview
Find your top-performing pages
Find pages with the best ranking potential
Find and fix broken links
Find and disavow spammy links
Analyze your competitors' backlinks
So, without further ado, let's jump right into it.
Step 1: Check Your Website Overview
Image Credits: blog.hubspot.com
Before you can start diagnosing individual backlinks, the first thing to do is see your link profile to understand a few metrics. You will want to use some of the best SEO tools for this step. An SEO tool with a backlink analysis tool, such as Ahrefs, Moz, and SemRush, will give you all the important metrics, including;
The total backlinks pointing to your websites.
New and lost backlinks. SEO tools will have data on links you have gained or lost over time.
Referring domains. The tool will also provide data about all referring domains, which are domains that point back to you. Remember, a referring domain that points back to you multiple times is only included once.
Domain authority. The tools will also indicate the links' domain authority (DA) or domain rating (DR).
CTLD or country code top-level domain for all inbound links.
These are the main metrics to look for in your first step of link analysis. While they will influence most future link-building decisions, they will also tell of your website's current standing and reputation.
Remember to use the best backlink checker to get the most accurate metrics. You only need to navigate the backlink analysis section and enter your domain. Then, start the analysis to gather the above metrics.
Step 2: Find Your Best-Performing Pages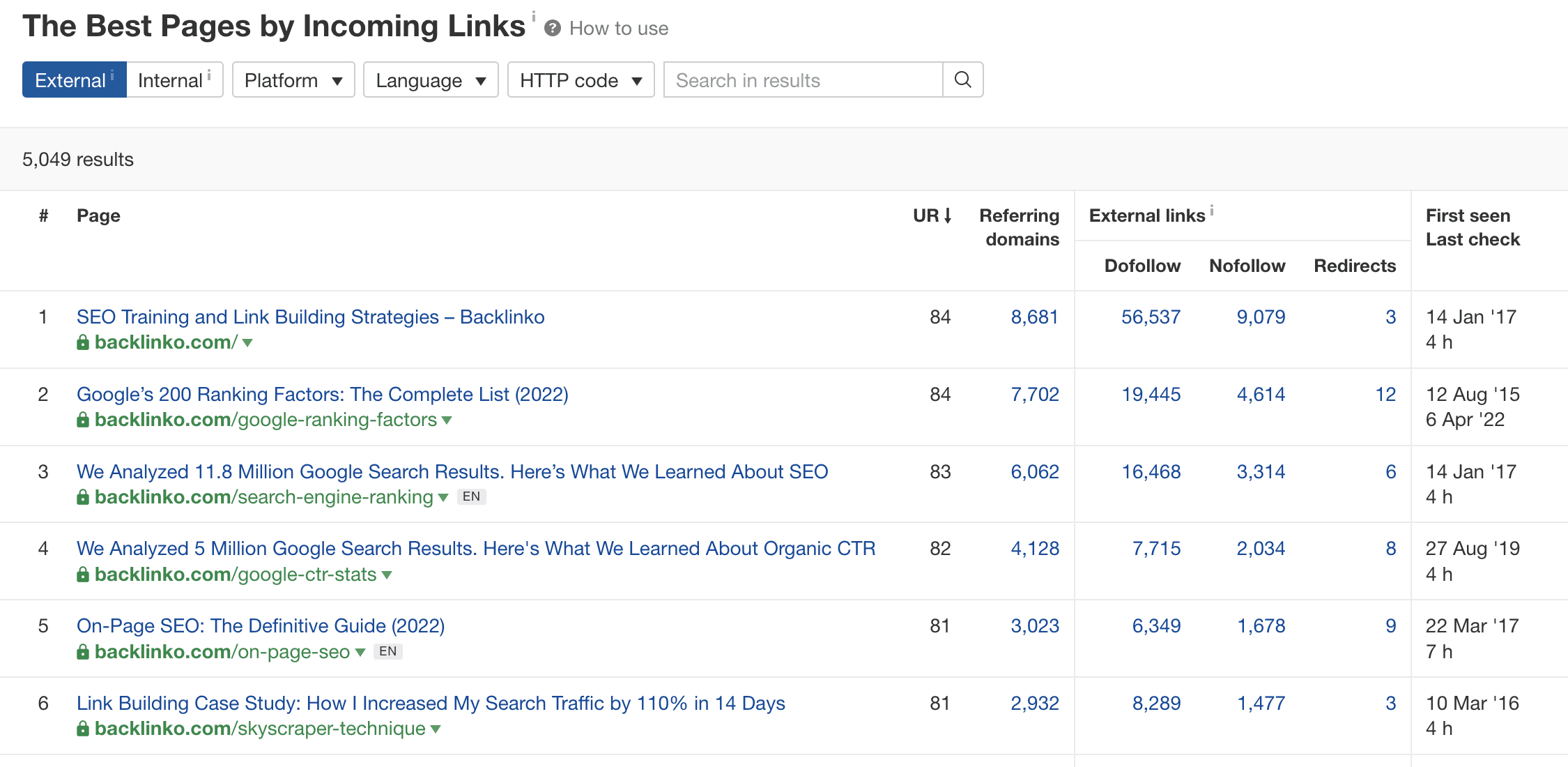 Image Credits. linkbuilder.io
Now that you have an overview of your entire link profile, it is time to start looking for improvement opportunities. The first area to look at should be the best-performing pages. Finding and studying these pages will help you;
Find the type of content that attracts the most high-quality links to create more similar content
Identify opportunities within your content for linkable assets. You can reach out to other websites to link to you through linkable assets
Distribute page authority across all pages on your website. You can do so by adding more links to pages with fewer links.
After getting the overview, find the pages section and navigate to the best by incoming links section. Here, you will find pages or articles on your website with the most links, and you will still get the juicy metrics like;
Number of referring domains for each page
The page authority(PA) of each page
The backlink history of each page. This refers to the first time the page received a backlink and the last time the SEO tool updated the backlink profile
The exact amount of do-follow and nofollow links. Remember, the former is good for your backlink profile, while the latter does not pass on link juice
Step 3: Find Pages With Ranking Potential
Image Credits: bluewatermarketing.com
In the next step of your analysis, you want to find pages that could use more links to rank higher in search engines. But how do you find these, considering all pages have the potential to rank higher? Our recommendation is to find the following pages:
1. Pages Ranking Near the Top Results on Search Engines
Pages that rank outside the top five or high on the second page of search engine results have the highest potential of ranking higher, especially when you perform a few SEO tricks like getting better backlinks.
Search engines love your content, even without many backlinks, so you want to give it a little nudge to edge out your competition. Thus, getting these pages one or two quality backlinks from authoritative sites might be all you need to do.
While we advise you to do the same for pages ranking lower on SERPs, it is best to prioritize pages with the best potential for first-page rankings. After all, it is much easier to improve page ranking on page two than it is for those on page five of Google results.
2. Pages Likely to Generate Good Revenue
These pages are also known as high-value pages because their ranking high will get you more money. So, consider your type of website and select your best pages. For example, you can consider product category pages for your e-commerce sites, reviews, or best-of pages for affiliate sites.
3. Pages With Fewer Links Compared to Competitors
By now, you understand that backlinks are essential for good rankings. So, if your competitor's site has more links than yours, your pages will only rank lower than theirs. Thus, when checking for pages with better ranking potential, look for those with fewer backlinks compared to immediate competitors.
If you want to boost rankings, try to match the number of backlinks your competing content has. But, if that's impossible, prioritize getting backlinks from authoritative websites. So, get backlinks from pages with high domain and page authority, among other metrics.
Step 4: Find and Disavow Spammy Links
Image Credits: sixthcitymarketing.com
As mentioned above, you want your backlinks to improve your website's authority. But spam links rarely do that, making it imperative to find and disavow them from your website.
However, it is not easy to find spam links as they are not indicated, even by SEO tools. However, there are some tricks you can use to find them. You can;
Look for links with irrelevant country codes. For instance, if your content targets a US audience, it will be worth looking into links with other country codes, especially if their audience is not English-speaking.
Look for links with suspicious or NSFW domain names.
Look for links whose anchor text does not relate to your content or is gibberish, insulting, or irrelevant.
Open the linking pages to see if their content relates to yours. While doing so, also see if the websites have any contact information and if they have well-written content.
If your analysis points to these links being from spammy sites, you need to disavow them quickly before they affect your SEO metrics negatively. As you know, Google and other search engines can penalize black hat SEO practices, so you might start noticing negative ranking for your good content because of spam links.
When you find spam links, get the Google disavow tool to initiate the disavowing process for each spam link. Not sure how to do that? Here is a guide from Google you can use.
Step 5: Find and Fix Broken Links
Image Credits: fixrunner.com
Broken links occur because of different reasons, but the most common are;
When a website links to content you have deleted
When the linking website misspells the link
Whatever the reason you have broken links, you want to find and fix them fast. This is because broken links do not add authority to your pages and don't make for a good user experience, either. Normally, a broken link gives a 404 error to the reader, and most will move on to find better websites rather than look for that content on your website.
You can find and fix broken links with the best SEO tools. You only need to head to the Broken Backlinks section to find the exact pages the broken links point to. Then, you have three options to fix them;
If you have since deleted the content the website owner was linking to; you can recreate the page or set up a redirect. The latter will take readers to the page containing the information on your website.
Contact the website owner to correct the broken link if it is due to a typo.
If both options don't help, set up a redirect to a convenient page on your website.
Step 6: Analyze Your Competitor's Backlink Profile
Image Credits: stellarseo.com
While this is an optional step, we recommend it so you can identify new opportunities to keep up with competing content. Doing a competitor analysis will provide data about the following;
Where most of their backlinks come from
Their content that attacks the most backlinks
Their type of content that ranks even without many backlinks
The data above will help you adjust your backlinking and content creation strategy to have the edge over your competition.
Final Thoughts
There you have it! If you have completed the backlink analysis above, you have solved one of your main ranking problems. However, if you have yet to complete the checklist, you now know you only need an SEO tool with a backlink checker to find and fix any problems with your link-building strategy. Our six-step checklist above will yield the best data to help you improve your linking and content creation strategy.