Haven't we come a long way since 1991, when the first website, WorldWideWeb (W3), was published? Back then, it was not easy to create a website, and no one even thought of ranking factors on search engines, which did not also exist. Fast forward 30 years later, we have Google and other powerful search engines, and every site competes against 1.88 billion active websites. So, if you have a website, you will only cut through the noise by nailing your SERP analysis strategy.
Not sure what that means? Read on as we tell you all you need to know.
What Is SERP Analysis?
Image Credits: mixwithmarketing.com
SERP analysis is a process that involves studying websites ranking on the first page of any search engine results page (SERP). You need to do this to understand what the web pages are doing to rank so high and what you can possibly do to outrank them before working on a keyword.
Can you estimate how many times you search for something online? Data reveals that Google, the leading search engine in the world, processes about 40,000 search queries every second. Now, pause for a moment and think about how Google analyses your questions before determining the best results for your particular query.
For Google to avail the most helpful results to your search, its technology sifts through millions of terabytes of data. Finally, the results you get for your search are deemed the most advantageous for your search query and intent.
Now that you see how search engines work, you will want to take a clever approach to your digital marketing efforts. For example, if you have a website, it will be crawled by search engines and will only be ranked high if it answers users' questions. After all, SERP analysis is one of the many strategies you can leverage for higher organic rankings.
Why Is SERP Analysis Important?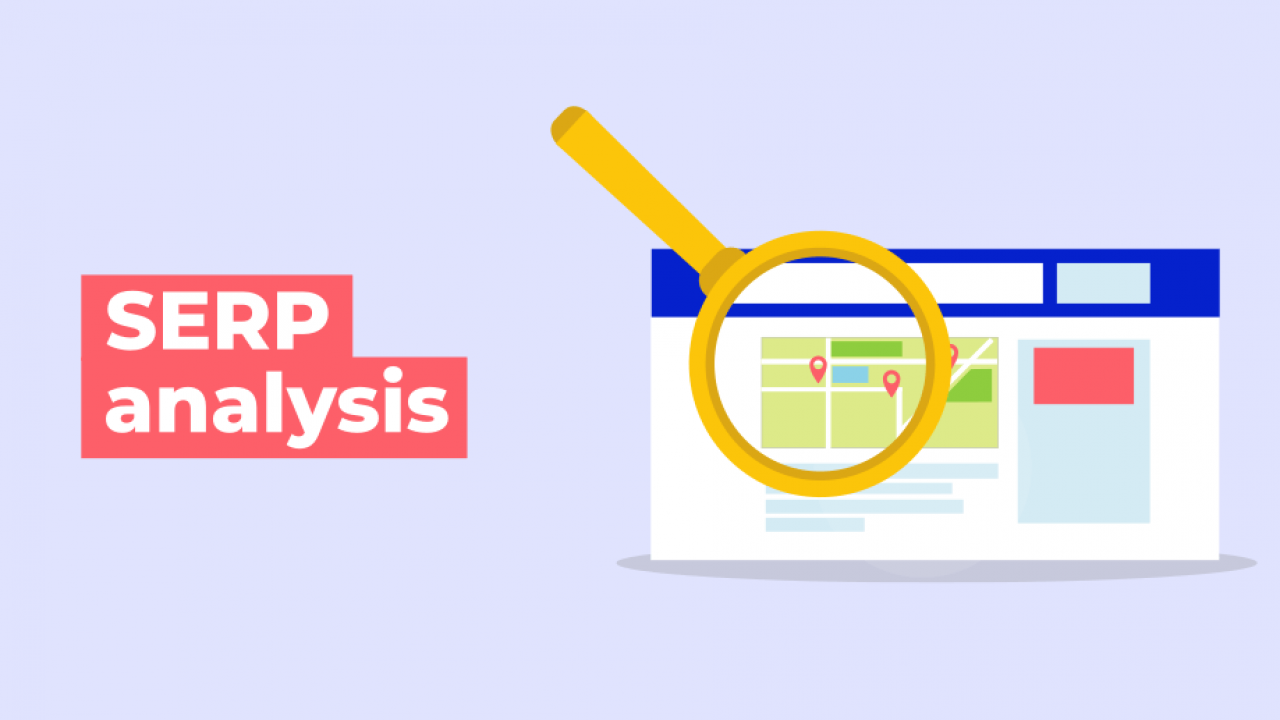 Image Credits: mangools.com
Nowadays, for a business to succeed, it needs a good website. But a website is only good if it ranks high. When a website ranks high, you attract more customers, and that is how you make more money while growing your business.
The best way to grow a website is with a good SEO strategy. SEO refers to search engine optimization practices that allow you to create the best content and become visible on the internet. As a result, you will find many ways to attract traffic to your website.
Now, one way to improve our SEO strategy is through SERP analysis. As mentioned above, this is a strategy where you study your competition (websites that rank highest on search engine results pages). Here are the benefits of a good SERP analysis strategy:
a) You Will Understand the Search Engine Landscape
Image Credits: electricenjin.com
Here is one thing many SEO practitioners don't understand; Google updates search algorithms at least 9 times daily. So, as a result, you will find the algorithms are updated thousands of times annually. Even so, Google will only popularize a few core updates every few months, and these are the updates SEO experts scamper to conform to.
Often, your website can perform so well when you stay in line with the core algorithm updates. However, you might find it hard to rank high this way since it is what most websites are doing.
For better results, you should perform SERP analysis to see what the highest-ranking websites are doing differently. In short, these websites are doing something that satisfies the many search algorithm updates.
b) You Will Validate Your Keyword Selection
Image Credits: searchengineland.com
As you know, there are many ways of performing good keyword research. But, all methods generate hundreds, if not thousands, of keywords. SERP analysis helps you validate the keywords that could rank before you can start creating content.
So, when you find a good keyword, investigate it on Google search to see if the search engine is ranking it. This way, you will find many opportunities to rank high when creating content for it.
c) You Will Understand the Search Intent for Your Keywords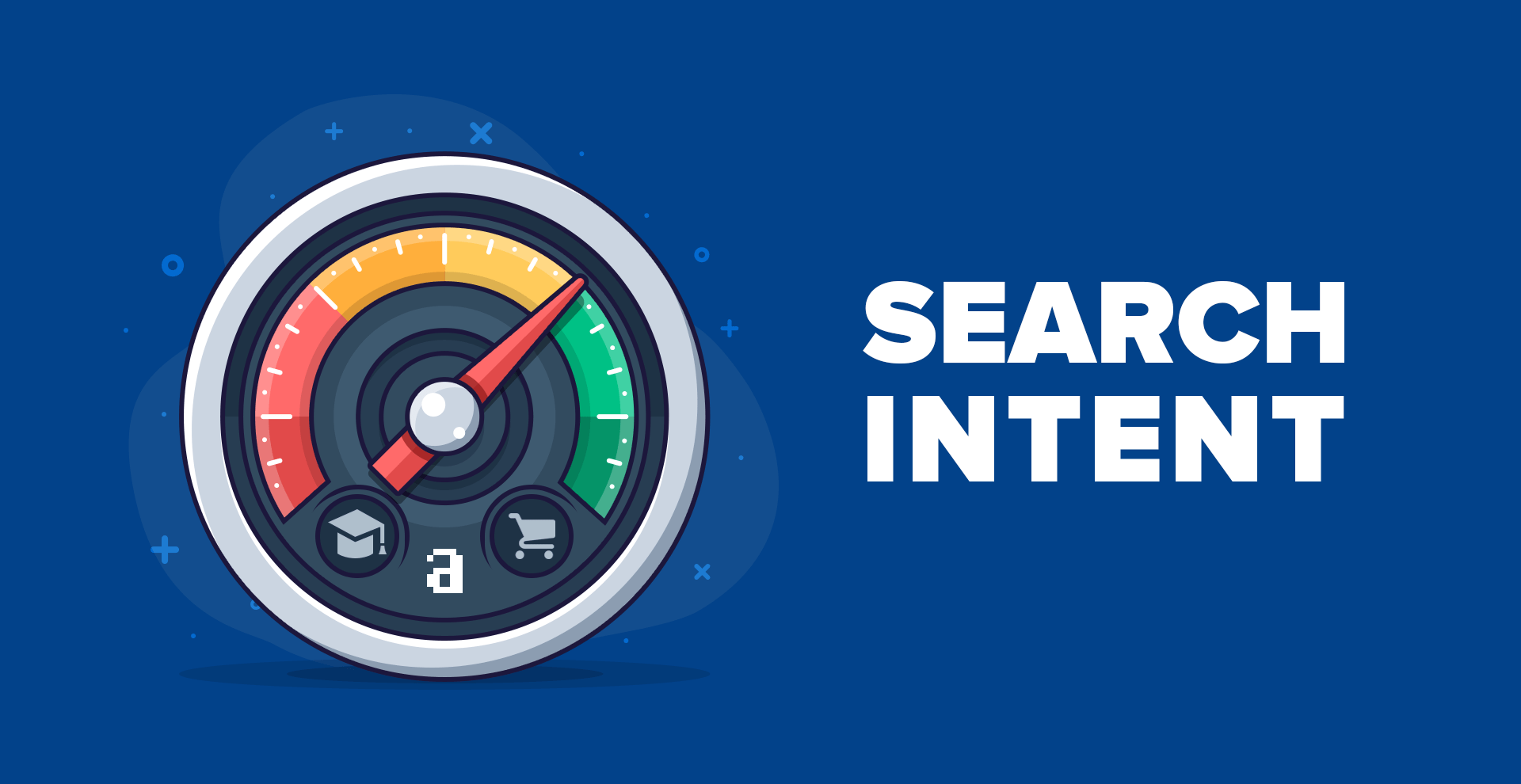 Image Credits: ahrefs.com
Again, keyword research leaves you with numerous keywords for which you can start creating content immediately. However, the SERP analysis will guide you in the best way to create content that satisfies search intent. In addition, you will see how other websites rank for that keyword so you can fine-tune your content to cover emotion, opinion, and general intent.
How To Perform SERP Analysis in 5 Simple Steps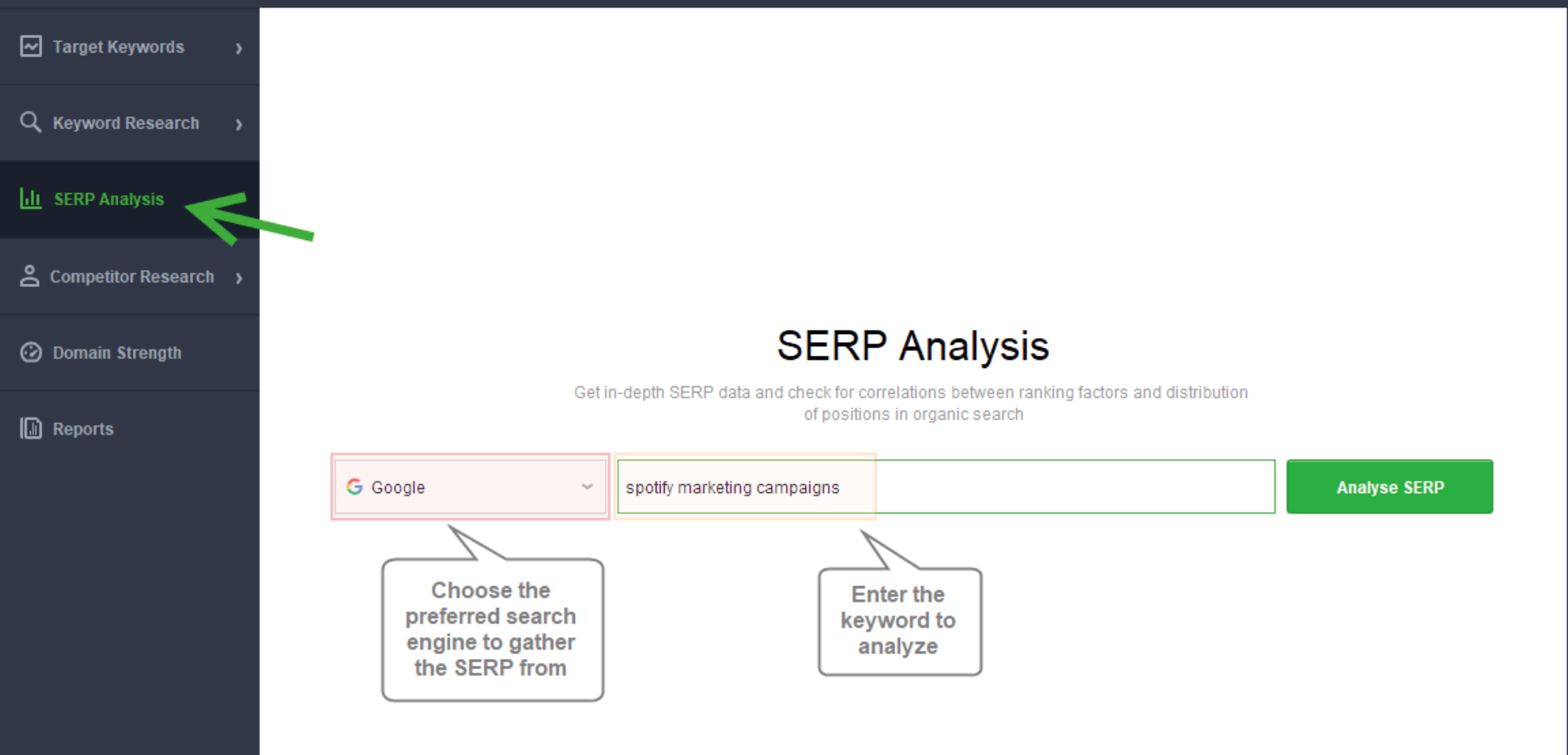 Image Credits: link-assistant.com
The biggest misconception about digital marketing, specifically when marketing your website, is that your content will be ready to rank once you find a sweet spot between keyword difficulty and volume. For the longest time, SEOs have assumed they've hit the jackpot once a particular keyword has a low difficulty but massive search volume.
Unfortunately, nothing could be further from the truth; well, not until you analyze competition, at least.
There is always more to a keyword, and it is best to only create content for it when you understand how your competition is thriving with the same keyword. So here are the five steps to crush your SERP analysis strategy.
Step 1: Perform Thorough Keyword Research
Image Credits: searchengineland.com
You probably know this already, but it is worth remembering every time you want to create content. Keyword research is your first step to creating content that ranks. Keywords refer to terms your target audience is using to find search engine results, and, before anything else, you want your website to be the first result they get after a search.
How you do your keyword research will also determine how well your content performs. So;
Make a list of topics you would like to cover. Ensure these are related to your business. For example, most topics should revolve around what services or products your business or website is about.
Categorize your topics. Here, you will want to create categories that will help you create long-tail keywords that your target audience uses when using Google search.
Use the best SEO tools to find more ranking features about your keywords. These include keyword volume, keyword difficulty, monetization features, and competitors. SEO tools like SemRush, Ahrefs, and Moz will suggest related keywords and phrases you can target.
Keyword research is the main step to finding out more about your competition. Everything about the keyword research process shows you how challenging it could be to rank for the term, and that allows you to get creative before you start creating content.
Step 2: Identify Search Intent
Having the best keywords is not enough to succeed in search results. Why? Because you have yet to learn why your target audience is using those terms in their searches.
So, you will need to understand why they are searching for results and using those terms, which is called search intent. Here is an example of identifying search intent: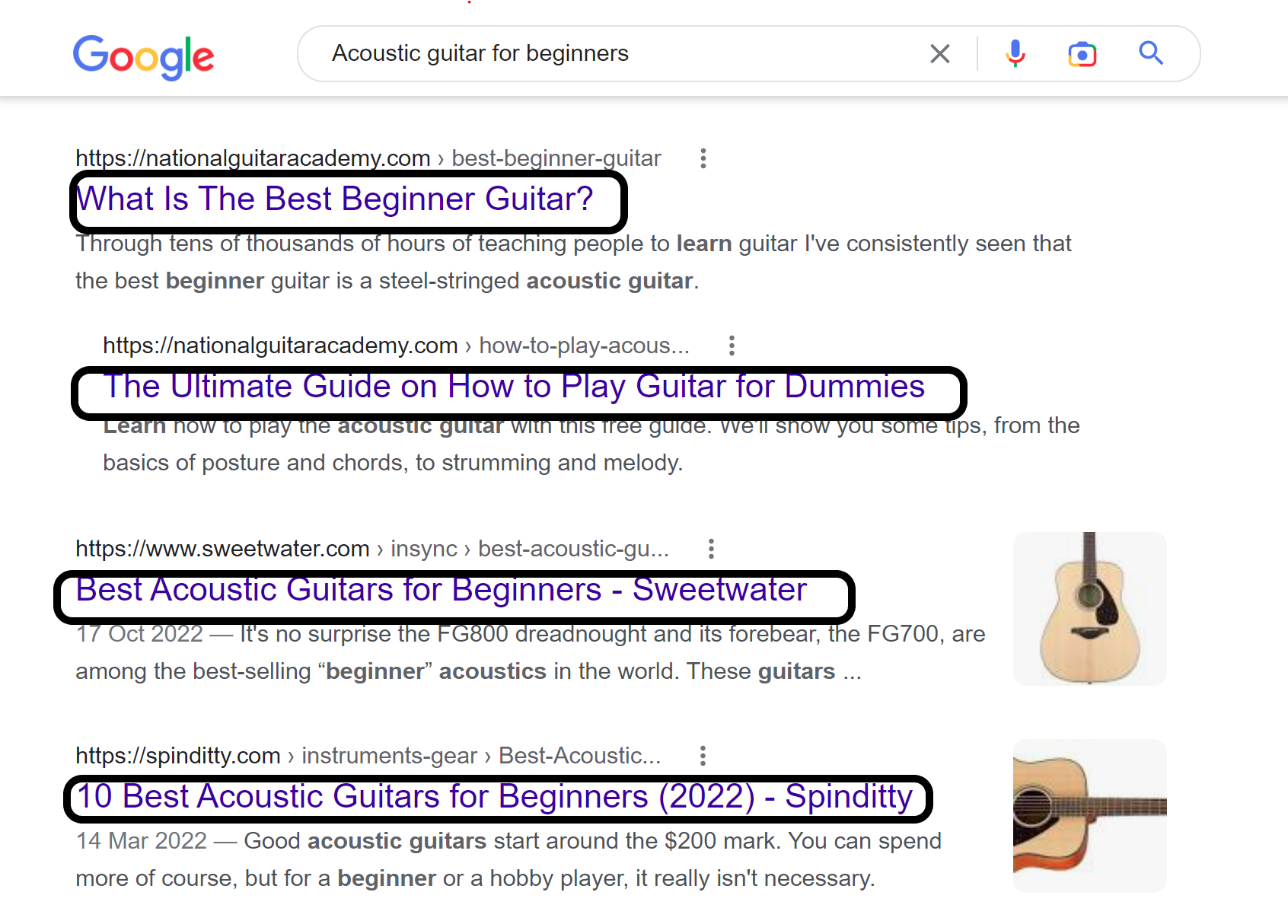 Suppose you want to write a blog post about acoustic guitars. A glance at Google search results will reveal different types of blog posts with different search intents. For example, you will find results with guides on playing guitars, while others will show you which acoustic guitars to buy.
As you can see above, the same keyword can be designed for different user intent. There are four types of user intent you can target, including:
Navigational intent is where you give your target audience directions to a place or website.
Informational intent is where you teach your target audience how to do things.
Commercial intent is where you provide more information about products or services so your reader can decide.
Transactional intent is where you address a reader who has decided to buy a particular product or service.
Identifying search intent is the second step in your SERP analysis. You will better understand intent by observing the top-ranking pages. Here, you can look at the following:
The titles they have used for the keyword.
How they have answered readers' questions in their content.
How they have structured their content.
The types of visuals they have used in the content.
When you analyze user intent and how your competitors have covered it, the next step is to identify new opportunities so you can create better content than them.
Step 3: Analyze Your Competition
Image Credits: vizion.com
Once you know the best keywords to target and understand how to design them for the user intent, your next step in SERP analysis is to spy on your competitors.
Sure, you have already read their content and feel you can create yours better than theirs, but that is not all you need to know about your competition. Instead, a competitive analysis will tell you everything you need to know about the top-ranking websites on search engines so you can decide if it is worth trying to compete with them.
You will need the best SERP checker tool to perform the best competitive analysis. Here are some details you want to know about your competition:
Domain authority (DA)
Page authority (PA)
Link profile strength
Citation flow and Trust flow
Number of external backlinks
Referring Domains and IP addresses
Average CTR
When you get all these SERP features, the next step will be to compare them to your website so you can understand how difficult it could be to outrank them. Suffice it to say it is easier to rank higher than websites whose domain and page authority are not higher than yours.
So, you might want to avoid going against top websites like Wikipedia, BBC, NY Times, and others. This is because most active websites link to these sites, thus cementing their statuses as the most resourceful on the internet.
But, if you have a strong website with high metrics, including domain authority and loads of external backlinks, you will have a chance to rank next to the most popular websites.
Step 4: Identify New Opportunities Through SERPs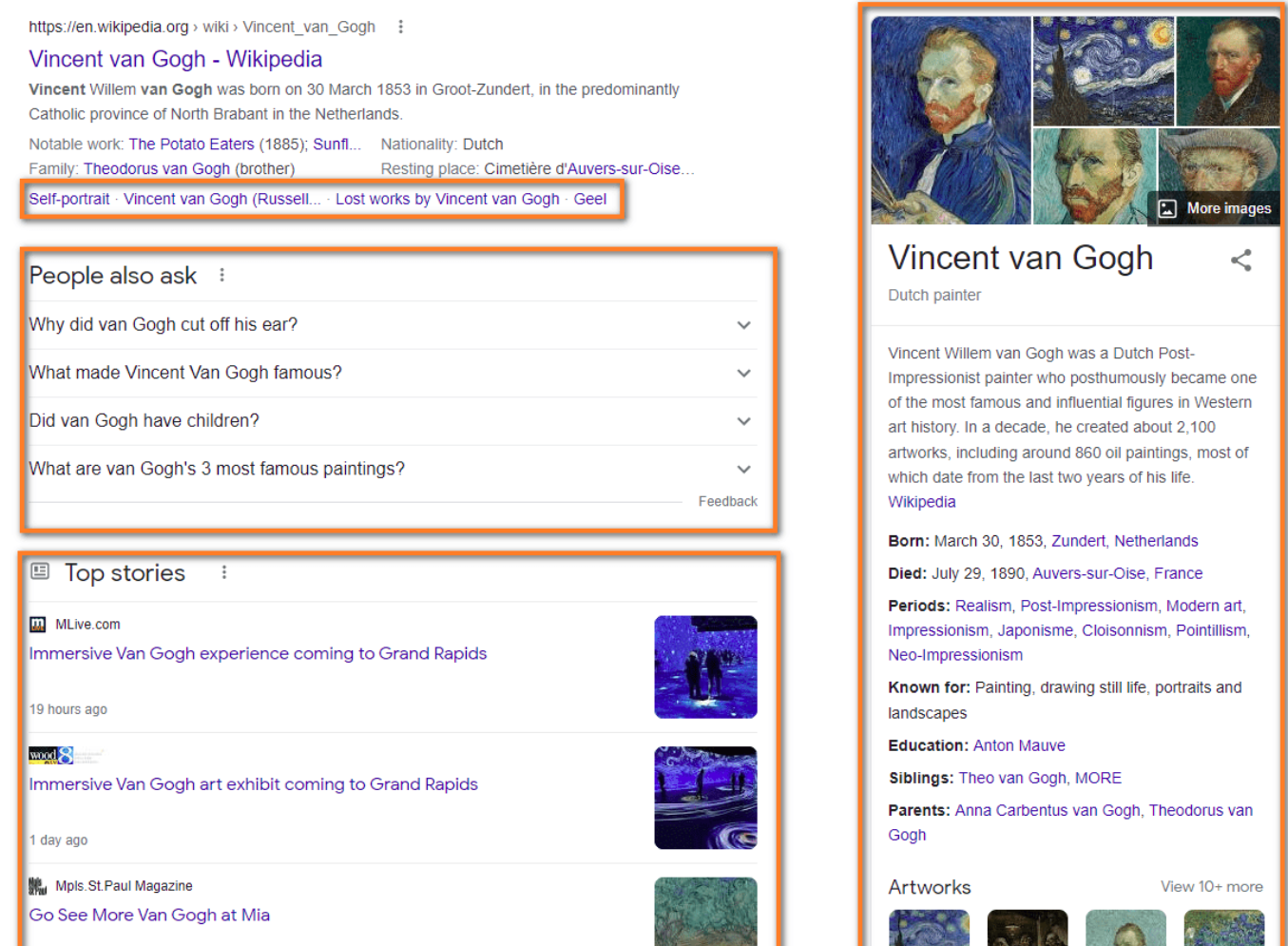 Image Credits: ahrefs.com
Now that you know who you're up against, the next step is to identify opportunities that leave you in a better place when creating new content. The goal of this step is to cover more ground than your competitor, so consider the following Google SERP features to improve your content:
The People Always Ask section for more content ideas
The Related Searches section for better content ideas
When looking for better opportunities, the goal is always to take a different approach than that of your competition so you can attract more traffic.
Step 5: Optimize Your Content to Outrank Competition
Image Credits: entrepreneur.com
Once you have all SERP analysis data, the final step is to create better content. So, here is where you follow the best SEO practices to create unique and powerful content that is good for search engines and your readers. Following the best practices when creating new content or upgrading existing content is best.
Here is what to do to create better SEO content:
Create a better content structure.
Understand the best word count to provide the most helpful content to your readers.
Improve title tag, meta description, and page URL. Using relevant keywords in titles, headings, and page URLs is ideal.
Look for the most reputable external links.
Perfect your internal linking strategy.
Improve visual elements to help readers navigate your content better.
Use correct image tags to help SERPS understand your content.
Create content for your target audience first.
Leverage content gaps like featured snippets.
Format particular keywords into questions so you can provide direct answers.
Best SERP Analysis Tools To Use
Image Credits: robbierichards.com
So, now that you are ready to perform SERP analysis, could you be wondering if there is a powerful SERP analysis tool you can use to make the process easier?
While you will still follow the five steps above to analyze and outperform most top-ranking pages on SERPs, the best SERP analysis tool will also help your SEO strategy in the long term. So, here are some of the benefits of using SERP analysis tools:
They help you monitor your SEO campaign to understand which strategies improve or lower your rankings on a search engine results page.
They notify you when your site's rankings dip, thus allowing you to mitigate the negative effects.
They allow you to keep watch of your competitors so you can understand their strengths and weaknesses. As a result, you will capitalize on recommendations to stay ahead of the game.
Do you need the best SERP analysis tool to one-up your competition? Here are four to get today.
a) AccuRanker
AccuRanker is one of the leading SERP trackers you can find. It is easy to use and affordable. You can get the SERP analysis tool free if you don't want to pay for a subscription. However, you can only run five searches a day without a subscription.
This tool will help you track the most critical keywords your competition is ranking for, so you can compare their performance to yours and capitalize on their weaknesses to outrank them. For example, suppose you just started creating content and need to figure out how authoritative your competitor is. In that case, you will want to use Accuranker since it can track a website's popularity across all platforms, including social media.
Overall, it is a powerful tool for your keyword tracking and competitive analysis to stay ahead of the competition.
b) SEMRush
Dubbed the SEO swiss army knife, SEMRush is a powerful tool you want to use for your content creation and digital marketing campaign. It is also easy to use and relatively affordable. Wondering how it will help your SERP analysis strategy?
SEMRush uses the most advanced algorithms to establish powerful keywords that users search online. Then, it analyses your website's standing in terms of domain authority, establishes your competition, and gives you all the data you need to improve your ranking. SEMRush also sends you SEO reports of your competition so that you can capitalize on their weaknesses for better rankings.
c) RankActive
Since SERP analysis is about understanding your competitors' actions to rank high on search results, a tool like RankActive is indispensable for your SEO campaign. It will reveal all the juicy strategies your competitors are using for their SEO campaigns, thus allowing you to improve on those strategies for better results.
d) Ahrefs Local SERP Analysis Tool
Ahrefs is also one of the best SEO tools you can use to improve your website's performance. It is designed for every step of the keyword research process and helps you establish a good keyword strategy. In addition to the keyword research goodness, Ahrefs goes a mile ahead to offer the Local SERP analysis tool to help you analyze the top-ranking results for your target keyword.
Once you get the top-ranking websites, you can also look into their profiles, including domain rankings and backlink count, to establish if you can outrank them.