SEO ranking factors affect your site's ranking, visibility, and organic traffic. Additionally, knowing the key ranking factors is crucial to understanding SEO's role in your business. Follow along as we broach important Google ranking factors and how to customize your page's content.
How Do Google Ranking Factors Function?
Google and other search engines use a series of algorithms to determine website rankings. Based on SEO ranking factors, Google shows searchers what they are looking for based on relevance and ranking. Plus, on average, most search engines use between 90-200 different ranking signals to rank web pages.
Nevertheless, Google algorithms are always being adjusted. Therefore there is no foolproof method to get your content to appear first on Google search results. However, there are important ranking factors that boost your content. We have discussed several SEO considerations that search engines use to rank websites.
Search Engine Optimization Ranking Factors
a) Search Intent
Search intent is the reason someone conducts an online search. After all, everyone who is browsing the internet is hoping to find something. For instance, do you want to buy something? Do you want answers about something? Or do you want to visit a specific website?
In a nutshell, Google algorithms are trained to determine someone's search intent. Therefore using the right terms when using search engines is crucial.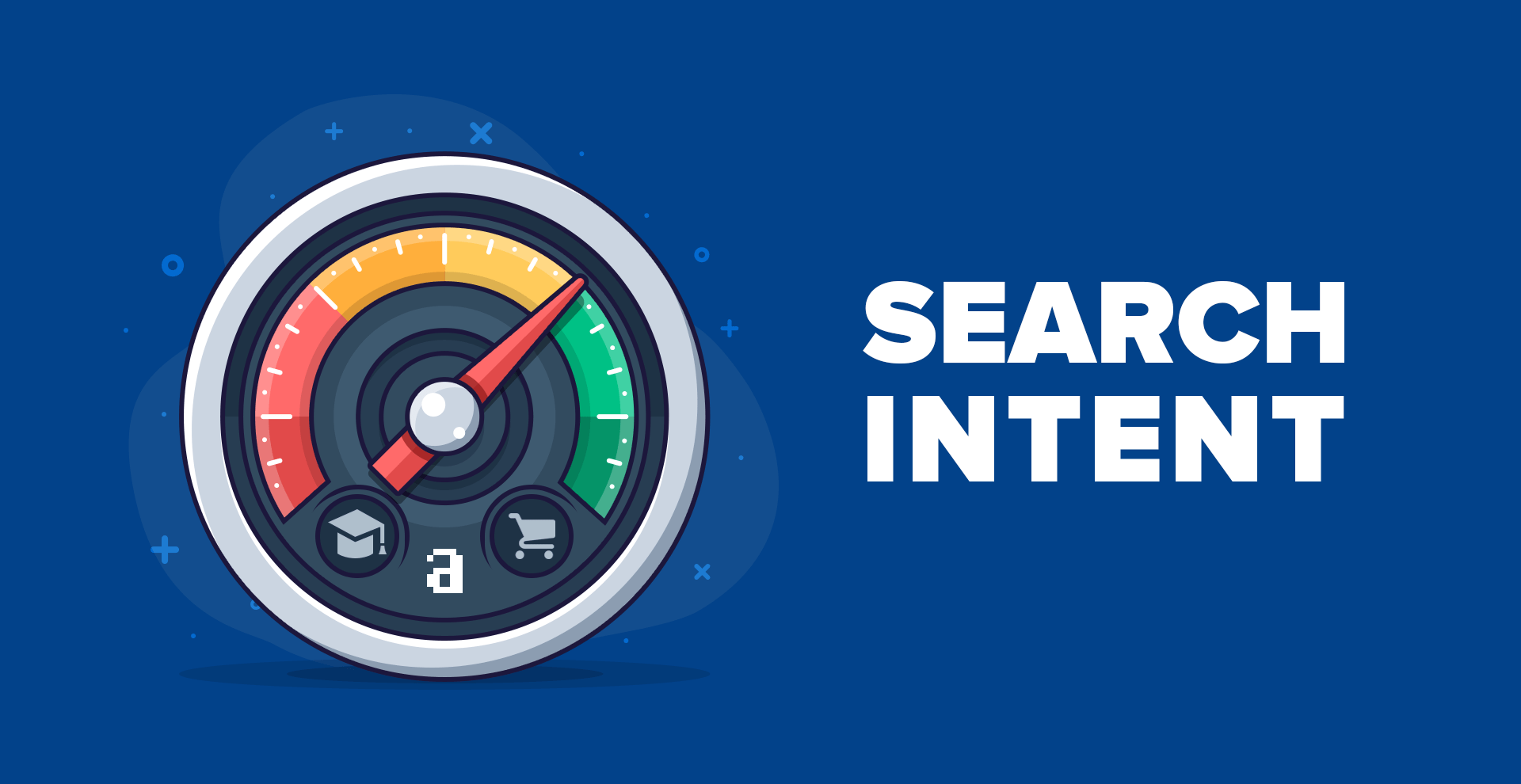 Image Source: ahrefs.com
Furthermore, you might work very hard to optimize your content. However, your content will only rank if you are focused on the right keywords with the right content type. For example, if you want to rank your product page, it's crucial to match the content with the search intent in that category.
There are 4 types of search intent:
i) Navigational Intent
People with navigational intent usually want to access specific websites. For example, most people who search "Instagram" are usually on their way to log in to their accounts. Therefore the search results will display Instagram's login page among the first ranks. If your site is the site people want, it is important to make your company's profile and page easily accessible.
ii) Transactional Intent
Most people will browse search engines when they want to buy something online. Thus, you can take advantage of the transactional intents of users by employing the relevant keywords.
iii) Informational Intent
Are you looking for information on search engines? Your search intent falls under this category if you want to find topics such as "information about SEO" or "how old is Madonna?" Google understands that when you search for "tomato sauce," you are probably looking for recipes, and the algorithm will provide you with search results that reflect that.
iv) Commercial Investigation
When you want to buy something soon, like the latest dishwasher, your search will be categorized as a commercial investigation. It means you want to buy a product but require more time, thought, and convincing.
b) Fast Page Speed
Google uses Core Web Vitals (CWV) to measure your page speed. However, page speed has been one of the core ranking factors used by Google for phones and desktops. The Core Web Vitals measure a page's interactivity, visual stability, and loading performance. Therefore, there is a need to have a fast loading speed for your page.
Image Source: searchenginejournal.com
Keep in mind that your page doesn't have to be the fastest in the World; it simply has to be fast enough so that it's easier to maneuver. Nevertheless, Google demotes pages that have super slow loading times. Additionally, to measure and have a feel of how fast your page is, Google uses three metrics:
Largest Contentful Paint (LCP)
First Input Delay (FID)
If interested in your page speed, you can always view the CWV reports in your Google Search Console. Additionally, you can try to:
Step 1: Get free tools like an Ahrefs Webmaster Tool, and create an account.
Step 2: Crawl your web page using Site Audit.
Step 3: Access the site audit performance report.
Step 4: Check the "Core Web Vitals" section
c) Relevant and High-quality Content
A direct ranking factor of SEO is creating relevant and high-quality content. People visiting your site will likely stick around if you make high-quality content. Additionally, this generates more traffic to your site. However, did you know Google algorithms can detect low-quality content?
Image source: jcwebpros.com
With this Google ranking factor, if the overall content quality on your page isn't high, then Google will demote every blog post. The same rule applies to low-quality directory links and too many broken links,
So how do you create quality content? There are a few ways to ensure your content will be up to the standards of Google's ranking algorithm and on the first page. Relevant and high-quality work must contain Expertise, Authoritativeness, Trustworthiness, and Information Accuracy. Here's how you can meet these standards:
i) Create Trust
To create trust, you need to start by writing clearly, and in a user-oriented way. Then, if people still need to become more familiar with your site, writing in a user-oriented way helps to earn their trust. Additionally, using genuine photos instead of stock photos gives readers and your page a personal feel.
You can also use Google testimonials to ensure your users interact with other users. Setting up HTTPS lets Google and other users know that a business or person owns your site. Additionally, we recommend you use actual photos of your team on your "About us" page.
ii) Write for Your Readers
To create content that will top search engine rankings, write for your readers, not yourself. Your content should contain all the information a user is looking for. Before you do that, you should also ask yourself, what problems are readers trying to fix? What are their interests, and how can you be relatable in your content based on these interests? Here, you also conduct keyword research to ensure your content has the information to target your audience.
iii) Update Your Content
Keeping your content new and relevant is crucial to give users the right and correct information. Providing users with accurate information will keep the traffic flowing to your site. Additionally, this demonstrates to Google algorithms that your site is relevant.
iv) Consider Search Intent
As mentioned above, search intent is important to ensure an excellent Google search ranking. Therefore, match your overall goal with the different search intents that your audience might have. In addition, customizing your content for search results ensures you generate content based on real human needs.
d) Image Optimization
Visual optimization is becoming more popular because of Google Image Search and people like visual inputs. On average, images make up 21% of a web page's weight. Therefore, here is how you can conduct image optimization:
i) Alt Text
Alt text is the text alternative for an image. Alt text should be short, descriptive, and contain the keyword. The original purpose of alt texts is to describe the image to site visitors who can't see them, such as screen readers and browsers that block images.
ii) Use an Image Compressor
An image compressor will keep your images between 70-100kb and 1000px wide. To optimize the image, use a very low compression rate to keep it at its highest quality with less loading time. This is the perfect setting for mobile friendliness.
iii) Add More Value
You should avoid using graphics and stock photos when it comes to images. They don't add any value to your content. Instead, use images that can be informational, including screengrabs, charts, and illustrations that clearly show the concept you are trying to elaborate on.
e) Keyword Placement/ Page-Level Factors
After using keyword research tools to find the most relevant keywords for your content, the right keyword placement is crucial. Search engines will rank your content according to how it can be properly indexed based on the keywords. Therefore, to correctly place keywords, you require strategy.
Image Source: anvilmedia.com
For example, placing the main target keyword in the content title tag and meta description is highly encouraged so it's seen as relevant to the post. Using keywords within the first 200 words is also an important ranking factor. As you proceed in the article, place the keywords as naturally as possible in the content body. Keywords with search traffic potential that can be found on a user search history page should be the first ones you consider.
f) Content-Length
The ideal content length for any blog post is between 2000-2400 words. Additionally, Google considers anything below 300 words thin. This means your content doesn't have all the ranking factors that make it successful in search engine land. For example, the Google top 10 page now features articles within the 2000-2500 word count.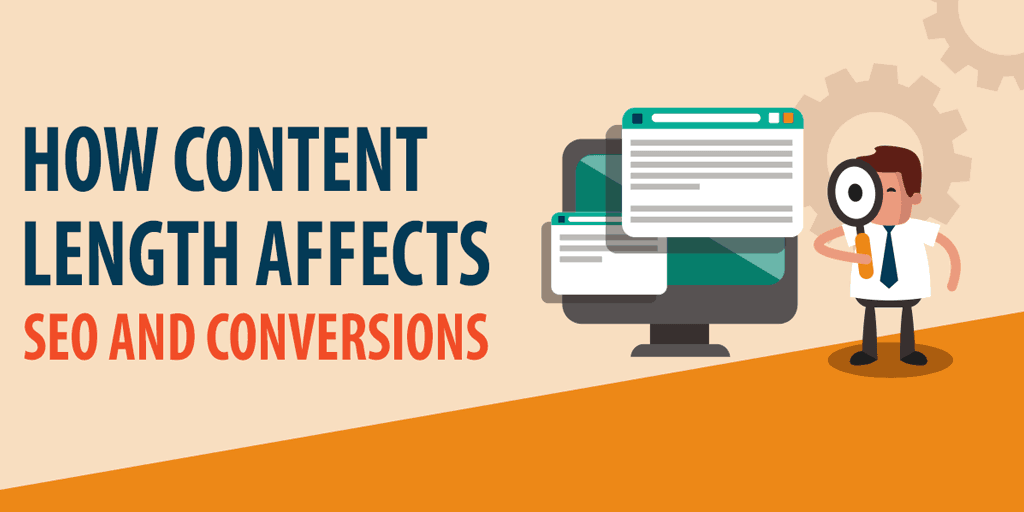 Image source: infographic.com
Longer content produces higher rankings. They also get more backlinks and shares, which translates into high Google rankings. Additionally, 3000-10,000 word articles have also been performing very well. Longer posts get more traffic because they are more comprehensive and provide more information.
Before, Google algorithms were programmed to handle short editorial pieces only. However, the algorithms are now more advanced, making it difficult to manipulate Search Engine Results Pages (SERP) rankings.
g) Website Architecture
Website architecture is an important Google ranking factor. Search engines use crawlers to comb through your content and index everything. It is important to note that any internal link anchor text on your website should be accessible in 3 clicks or less. Additionally, it would help if you had internal links matching domains to your blog's content.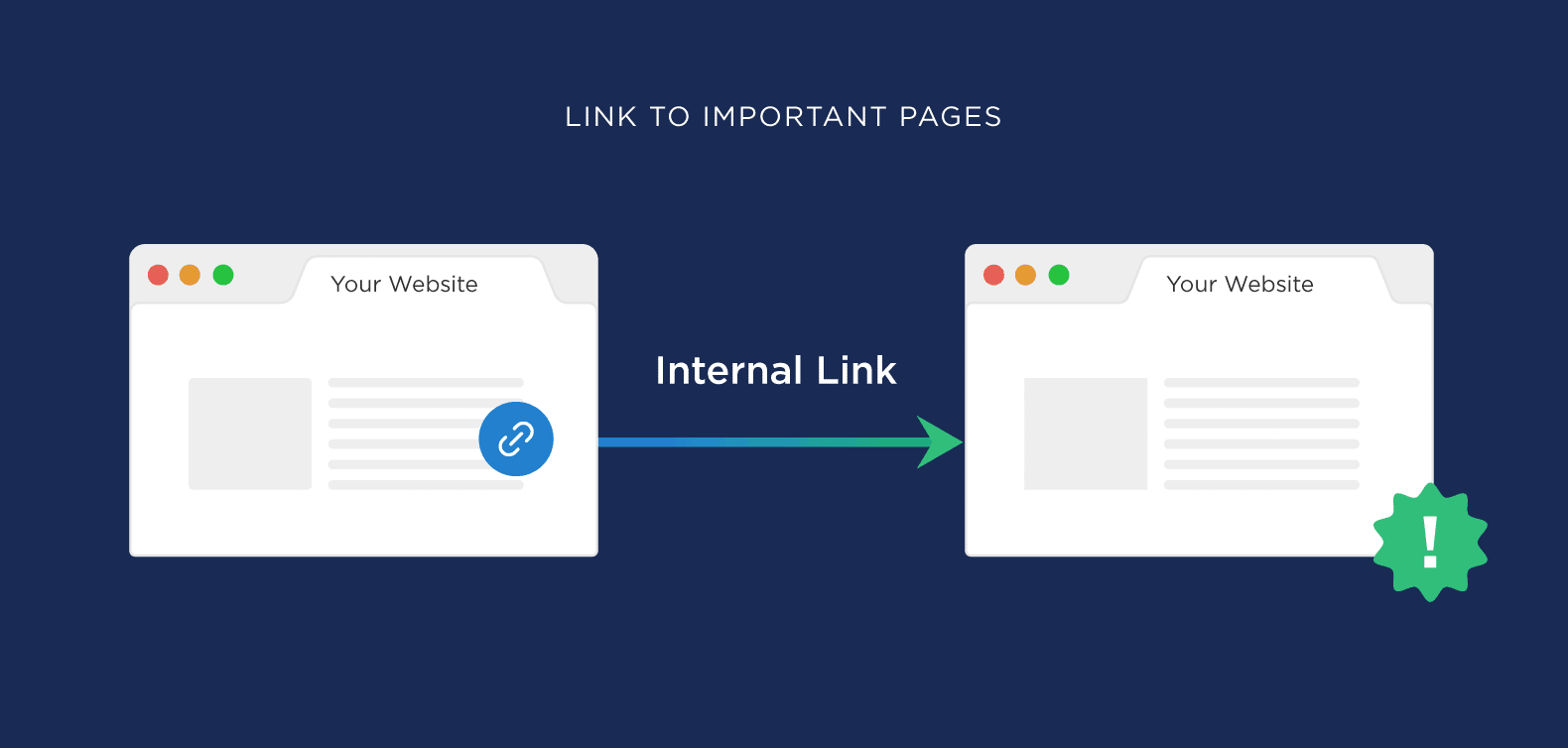 Image Source: thecompleteguide.com
Your internal links structure and backlinks should be well organized and tightly knit to ensure you have multiple access points. You can also buy backlinks online. However, the question remains, should you do it?
Nevertheless, multiple access points give search engines and users an easier time and quick access to find what they are looking for. Backlinks are among the strongest ranking factors on Google. Remember to create multiple links from other high-quality domains to rank well for top keywords.
Your website already goes through debugging and maintenance to check for 404 errors and broken links. Therefore, conducting a thorough technical SEO audit at least twice or thrice a year is good practice.
Why Does Your Business Need SEO in 2022?
In today's World, you will have to tailor your content with Google ranking factors. You are better off with a beginner's guide to learning SEO than not knowing about the crucial concept. SEO is important because no search engine is perfect. Therefore, you must ensure that their failings don't affect your content. Failure to do this will result in major losses for your blog.
There are areas where a search engine can run into problems. They include:
Duplicate content
Language and semantics
Non-textual content like images, audio files, flash, and video
Forms
Therefore, creating content based on SEO ranking factors is important to counter such issues. Here is why your business requires SEO:
a) Use SEO to Understand the Consumer
SEO tells us what customers and clients want and need. Therefore, in understanding the customer, you also understand user intent and the small details of what they want. SEO data and formats through search query data, SERP analysis, and analytics and AI insights all play a role in understanding the consumer and meeting their needs.
Moreover, it would be best if you tried optimizing your own website to the expectations of internet users. For example, you can use keywords in the meta descriptions or internal links pointing to authoritative domains. This will greatly improve users' experience, and Google Analytics can help to track and report your website traffic.
b) Local SEO Gives You More Traffic
SEO tailors content for computer and mobile usability; hence there are at least 7 reasons why you definitely need SEO on your website. With an increased rate of mobile traffic, there has been a rise in searches. This plays directly into the success of small and medium-sized businesses. Local SEO aims to optimize your site's digital character and make it easier for potential customers within your region to find you.
Image Source: digitalhubaustralia.com
Local SEO optimizes your content within specific regions, neighborhoods, towns, and cities. It establishes branded searches for your business on a local level. This can facilitate easier transactions for your audience by including local backlinks and citations. Google also optimizes your brand's Knowledge Graph Panel and social media profiles.
c) SEO Is Cost Effective
Hiring an SEO company will cost you a lot of money. However, you will start to see a difference, and the benefits will be evident. Instead of considering it a marketing cost, consider it an investment. The return on investment is great since it targets users actively looking for your products and services.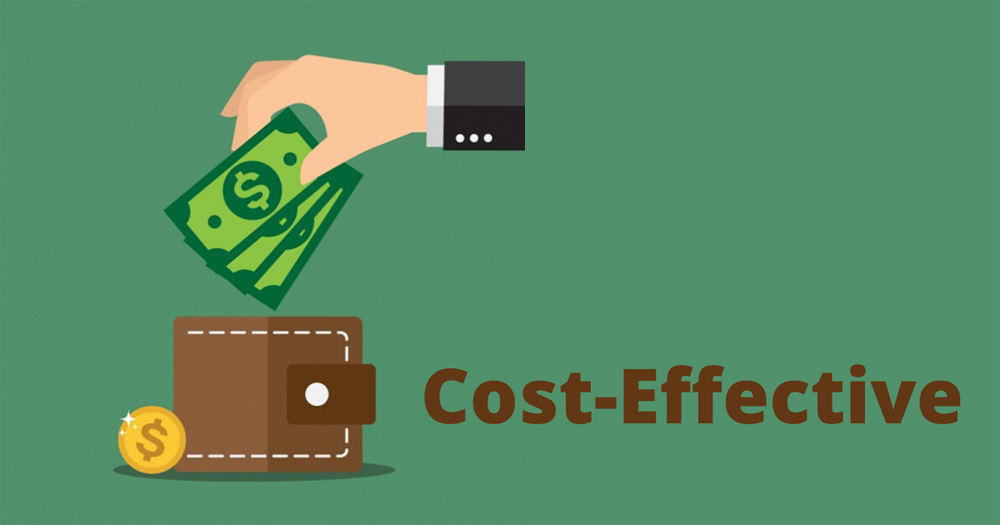 Image Source: seobasics.com
At a minimum, you should spend between 5%-10% of your revenue on SEO. Still, if you want to get ahead faster, you can always spend more. It's important to note that SEO tactics require monthly attention and aren't a one-time project. Consequently, you will have to constantly monitor, update, adjust, and analyze to deliver the desired results. After all, SEO costs are significantly lower than other digital marketing strategies.
d) Good SEO Means Better User Experience
Customer/user interaction with your content has to be positive. Additionally, a better user experience should be a business owner's priority. To get more traffic and engagement, it's important to have the best user experience. After all, Google algorithms have learned to interpret positive and negative user experiences.
Image Source: quirkydigital.com
Since customers know what they want, you have to provide it. Otherwise, your performance will suffer. At any rate, Google has become a query and answer engine since it brings you answers and sought-after data on the results pages.
e) SEO Builds Credibility and Trust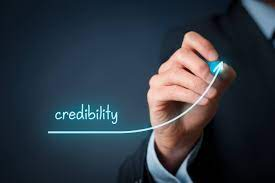 Image Source: creativewebresults.com
The end goal of SEO is to build a positive user experience and an easily discoverable website. Many ranking factors go into building credibility and authority regarding search results and engines like Google. More trust can also be accrued by:
Optimized on-page elements and content
Natural links
Machine-learning signals
Positive user behavior
Once your website masters all these, then you become the authority of information on certain topics. Additionally, you cannot build authority and credibility in a day. Therefore, you have to establish your brand first. Ultimately, it takes time and effort to rank your websites.
SEO Pricing Models
SEO can cost anywhere between hundreds to thousands of dollars. First, you have to perfect the terms. Then, between digital marketing agencies, consultants, and freelancers, the pricing differs between each category. Different prices vary between companies, from charging retainer fees and other pricing tiers.
The budget of each company is also a factor that influences different prices. Additionally, at the end of it all, the company's digital presence will influence the pricing. There are at least 5 methods you can use to price your services depending on the following:
1) Budget or Size of a Company
If you are an SEO expert, it isn't hard to know the value you will bring to a company. While it sounds a little outlandish to price based on the budget or size of a company, it works. The bigger the company, the bigger the resources and effort required. Plus, you also have to factor in the bigger competition.
Additionally, the bigger the company's turnover, the more resources you can give them. Thus, the company will still get more value from your services in a year. This method ensures a fair and healthy profit based on the company's returns.
2) Pay on Results
This is arguably the hardest model to use for pricing. This is because SEO will not always yield the required results. Therefore, this model is only recommended for up-and-coming new businesses that are yet to prove themselves. However, as an SEO business, you can offer the client a lower down payment and the rest upon achieving promised results.
3) SEO Packages
SEO packages can range between bronze, silver, and gold. However, these packages sometimes don't add as much value to your SEO efforts. This is because companies have different SEO needs, and therefore each requires a specific path. This applies even to simple things like Google ranking factors and on-page SEO.
However, some clients want to know exactly what they are paying for. Therefore, these packages can potentially grow your clients' websites if done right. First, however, using packages is beneficial to get your clients' websites going. You can then tailor a specific direction you want the business to take.
The best part about SEO packages is that it's an easy-to-sell model, and they can increase business automation and create a process. However, it also has a shorter life span.
4) Pay Per Conversion
This is a great model for medium and small businesses. The SEO company builds a site similar to clients and promotes it how they see fit. This generates leads that can be sold to the client at an agreed fee. Keep in mind the client can reject the leads. However, the best part about this model is that leads are always useful. They can still be sold to other businesses.
This model is rare because it will only work with certain businesses, like plumbing businesses. It also doesn't have a monthly retainer.
5) Hourly SEO
This is the most common method to enable search engine rankings. All SEO efforts are invoiced at an hourly rate. It is crucial to note that the rate is fixed and cannot change. Additionally, this model is usually easy to understand for the buyer and the client.
The Bottom Line
SEO ranking factors and efforts might not take you to the top of the results page overnight. However, you will see an improvement in your content. In 2022 there is no denying that SEO has a big impact on business. Understanding important Google ranking factors, keeping your content up to date, and following Google updates will pay off.
Featured Image Source: semupdates.com