When discussing digital marketing techniques, you will undoubtedly hear the term SEO, which has something to do with search engines. Nowadays, consumers rely on search engines to help them find everything from products to services. But what exactly is SEO? Do I need it for my website? This article will focus on what SEO is, why it is important to your brand, and seven reasons why you definitely need it on your website.
What Is Search Engine Optimization (SEO)?
SEO is simply a set of guidelines for optimizing your website to appear higher in organic search engine results. So your website will get exposure and more online traffic, and you will have a higher chance of providing your product or service to a larger number of people.
Image Source: teamctf.com
Search engine optimization has two main objectives. First, to help you understand what users are looking for online so that you can generate high-quality content to meet their needs. Secondly, to help you develop a site that search engines can conveniently find, index, and understand the content. Therefore, following SEO practices is a great approach to improve the quality of your website by making it more user-friendly and easier to browse.
What Are the Stages of the SEO Process?
1. Technical SEO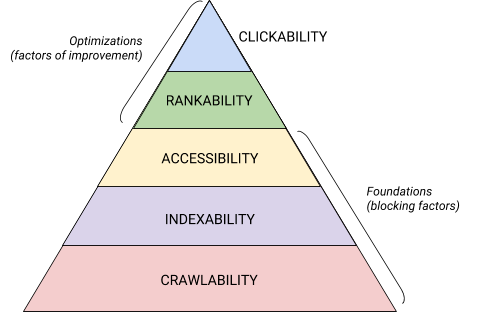 Image Source: .hubspot.com
As the name suggests, technical SEO doesn't relate to website content or website promotion strategies. Rather, it's about the settings you need to customize to make the task of search engine crawlers easier. And the good thing is you won't have to deal with technical SEO once you have mastered it. However, if you have crawling and indexing issues, it might negatively affect your website's ranking position.
2. On-Page SEO
Unlike technical SEO, on-page SEO primarily relates to a page's content and other aspects. Additionally, the primary goal of on-page SEO is to give search engine crawlers enough signals to understand the context of your content.
Image Source: pnjsharptech.com
At this stage, you will be dealing with website structure, SEO keywords, image SEO, title optimizations, structured data markup, internal links, headings, and other techniques that can send the proper signals to search engines. If you follow on-page SEO correctly, your blog post or website's usability and credibility will improve.
3. Off-Page SEO
This is the link-building stage of SEO. Apart from the changes you can make to your website (on-page SEO), the other option to increase your website's ranking position is to use off-site SEO techniques.
Image Source: gyanow.com
When a user types a search query, the search engine algorithms usually go through their index to identify the best sites to meet the user's queries. So, pages that are strong prospects appear at the top of the search results. One factor determining the webpage's position in the results is the number of inbound links (backlinks).
Backlinks are a symbol of trust, so depending on the source of the links, they can significantly impact your ranking position. For instance, your rating will improve if the links come from well-known and trusted websites.
On the other hand, your rating will be affected if they are sponsored links, link farms, links in article directories, or the consequence of an exchange. Note that obtaining links this way is against Google's guidelines and can be penalized.
7 Reasons Why You Need SEO Optimization on Your Website
1. A Well-Optimized Website Attracts More Traffic
One of the main goals of SEO optimization is to boost your website's rating in search results. In addition, high search engine rankings aim to attract more traffic, and you can convert traffic into customers and leads.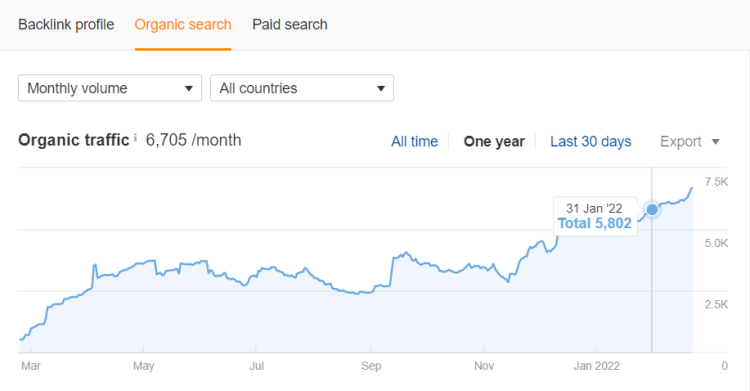 Image Source: thrivemyway.com
For instance, this brand's traffic increased from zero to more than 5,802 visits in less than a year due to SEO optimization. SEO is the most effective way to boost the number of visitors to your website.
2. It's Essential in Building Your Brand
Branding is usually a more traditional marketing technique, and since SEO is firmly in the digital marketing category, the two require similar steps. When building a brand, you must consider what you provide and what others say about it. Conversely, the factors are similar when you look at the steps required to optimize a website.
Image Source: touchestudio.com
First, you have to generate content that meets the requirements and interests of your target audience and then identify ways to get connections to that content from other websites. Keeping this in mind as you create your search engine optimization strategy will help you choose keywords and generate content that is consistent with the image you want your brand to have.
Furthermore, your online presence will represent your ideal branding, helping you establish it with your audience.
3. It Enhances the User Experience
Google aims to offer the best results possible to its users. Consequently, most of their algorithm updates are usually focused on ensuring that they are directing users to websites that provide relevant content and a positive user experience.
Image Source: virtualassets.in
As a result, technical factors such as mobile friendliness, site performance, and usability play a significantly bigger role in the ranking than ever before. Though optimizing your website may require the help of an SEO professional, it also means that you will constantly be enhancing the user experience your website offers.
Consequently, user experience's effect on conversions can have a major long-term impact on your sales and income.
4. SEO Doesn't Require Paying for Ad Space
The good thing with SEO is that you don't need to pay for ad space. For instance, with a traditional ad campaign, you usually choose where your brand appears, whether on the pages of a newspaper or magazine or a specific TV channel or radio station. Then, you pay the corporation that owns that media outlet for placement.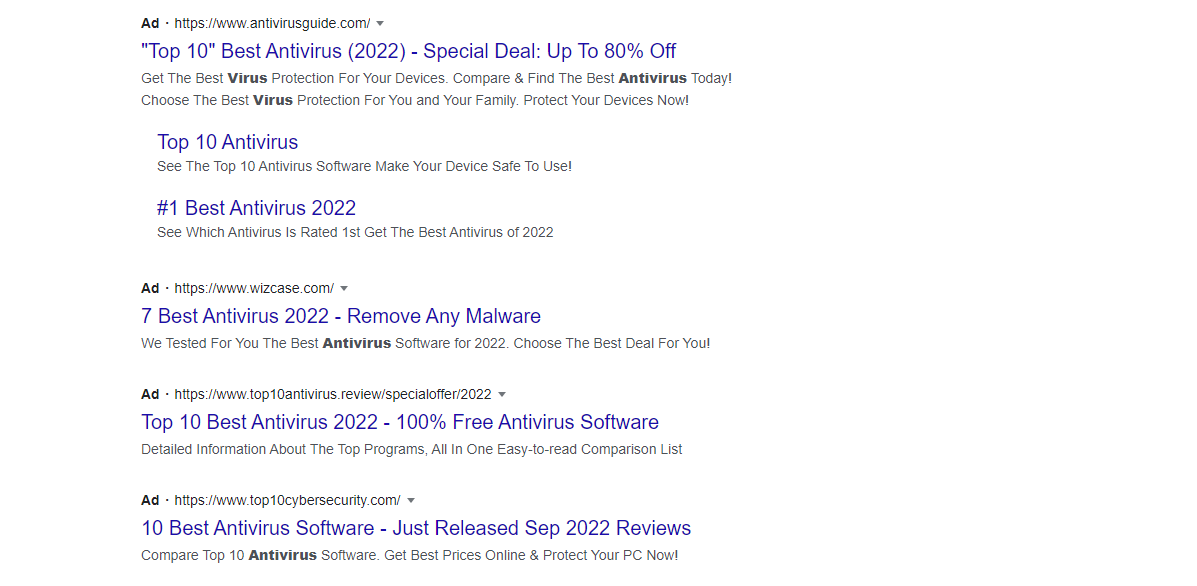 Image Source: google.com
With media advertisement, you will pay for the ad campaign for a specific amount of time. And when that period expires, your ad will no longer appear and will no longer generate results for your brand.
On the other hand, consider the different pages that usually appear in search engine results. For instance, the listing in the image above is a pay-per-click (PPC) Google ad, as indicated by the small "Ad" tag.
Like traditional ad campaigns, earning one of these slots involves ongoing expenditures. And if you are familiar with pay-per-click advertising, you know that advertisers only pay after users click on an ad and visit their website. This gives it an advantage over traditional ad approaches.
Nevertheless, each visitor involves a cost and stops appearing the moment you end your campaign. Conversely, the sites that show in the organic results, just below the Google ads, are not paying for those rankings.
Though you may have most likely spent a substantial amount of time and money generating the pages ranking on the first page, they are there because Google's algorithm thinks they bring value to visitors. Consequently, they are generating traffic for free.
5. It Helps Your Target Audience Find Your Website
SEO optimization will put your brand in front of your target audience, actively looking for information. And, given how often people use search engines for products and services, this is a big win.
Image Source: recurpost.com
According to a recent survey, 62 percent of consumers use search engines first when they want to learn more about a product or service, while 41 percent use them when they are ready to make a purchase. So, for your brand to appear in Google search results, it must have relevant keywords relating to the products or services you provide. Furthermore, according to the same survey, 48 percent of consumers prefer to visit a brand's official site to learn more about them.
Therefore, having a solid online presence will help you achieve your marketing objectives and allow your target audience to research and make purchases in a method that's convenient for them.
6. You Will Have an Advantage Over Your Competitors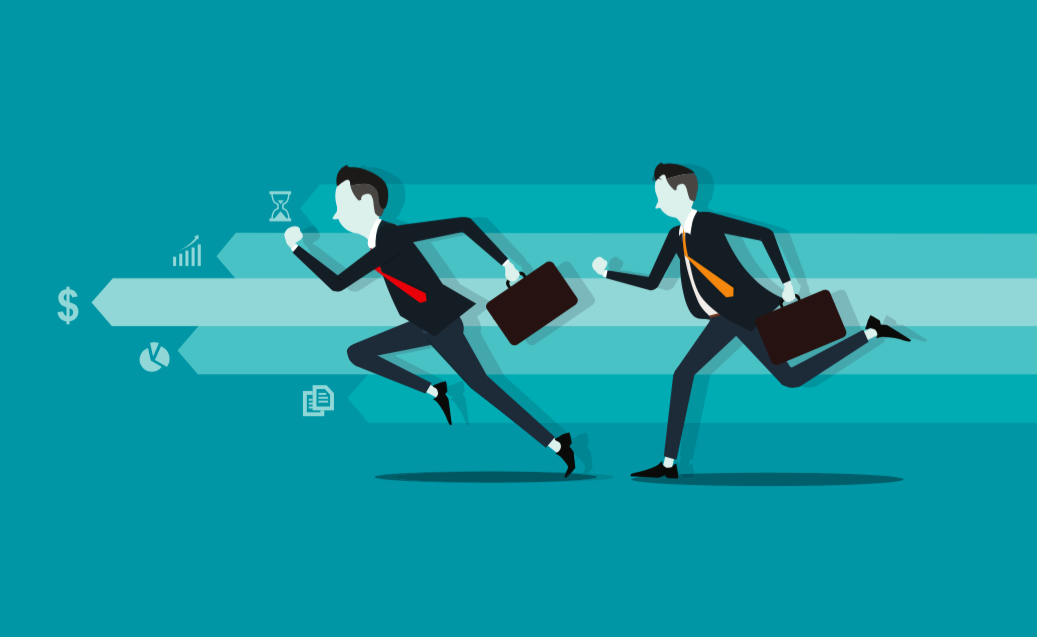 Image Source: startups.com
SEO optimization will not only help you boost your site's ranking on search results pages, but it will also get you ahead of your competitors. Generally, the first result on any given results page gets 20.5% of all clicks, the second result gets 13.32%, and the third receives 13.14%. So, as you rise in the search results, you will get a larger percentage of the clicks for your target keywords – while your competitors earn less.
7. It Improves Your Credibility and Authority
Unlike before, the internet has had a big impact on the sales processes of most businesses. Most consumers now have access to handy contentto help them learn about their options before consulting a sales representative. And the good thing about SEO optimization is that you can be part of that learning process.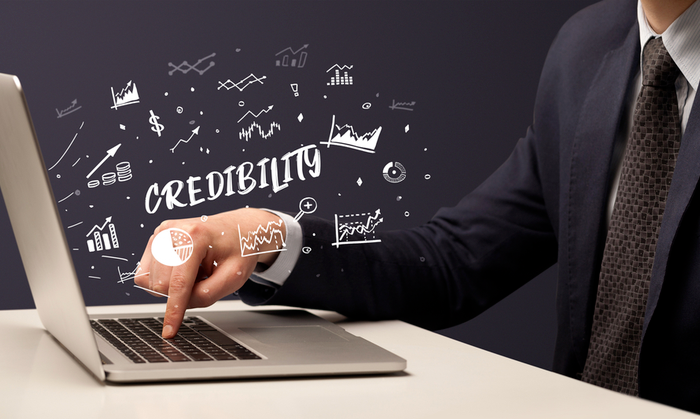 Image Source: neilpatel.com
So, by combining your SEO efforts with content marketing, you can build trust and credibility with potential clients by providing informative, relevant content in the research phase.
First, a user finds your website by searching for information related to your brand and coming across one of your pages in the search results. After that, they read the content, and if they enjoy it, they may share it with their friends and sign up for your email list. However, the user may visit your website multiple times and read your email content regularly over the following few months without taking action.
This might be discouraging if you are used to the traditional sales approach. Nonetheless, with each content they read, you build your brand as a credible, authoritative source of information. And when they are ready to buy or talk to a salesperson, they will know exactly which website to contact and will feel incredibly comfortable doing so, given all the handy information you have already provided.
What Are the Essential Elements of SEO Marketing?
Image Source: medium.com
1. Content
Content is essential in SEO marketing since it is how you reach and engage consumers. Additionally, knowing your viewpoint and creating content that meets the customer's inquiries is also crucial.
For example, if you have a nursery and want to increase your online visibility, you can publish a series of blogs about gardening, growing tips, and more. Then, when someone searching for gardening information comes across your blog, you can build a relationship with them by providing reliable information.
2. Keywords
Keywords are terms and phrases that prospects use to access online content, which brands use to interact with those interested in their products and services. To improve your website's ratings, ensure the keyword is carefully chosen, well-researched, and sparingly used in your content to be effective.
3. Search Engine Marketing (SEM)
Search Engine Marketing refers to paid initiatives such as native advertisements, social media ads, pay-per-click (PPC), Google AdWords, and shopping ads. Though SEM is not necessarily a key component of a comprehensive SEO strategy, it plays a role in helping you get new and highly targeted consumers.
2. Local SEO
Local SEO is quite important, especially for people who search using mobile devices. Mobile devices account for 60% of all searches, with almost half having a local intent. So, for instance, if you own a restaurant, the local SEO would ensure that when people in your area are looking for the best restaurants in town, they will come across your website.
3. Off-Page SEO
As mentioned earlier, off-page SEO refers to external optimization techniques that take place outside your website rather than on it.
Moreover, backlink building is the primary technique used for off-page SEO. Quality backlinks to your website from external sites inform search engines that your website is valuable and of high quality, which helps build authority.
Featured Image Source: toolsrush.com