Cryptocurrency has demonstrated its value within a short amount of time. This is the reason that a lot of entrepreneurs worldwide are prepared to accept crypto payments. And why not, given that it provides numerous benefits, like reduced transaction fees, merchant protection, higher sales, and more?
Now that cryptocurrencies are widely accepted, it's time to decide whether to begin accepting crypto payments. However, it could be challenging to serve your consumers well if you don't grasp how cryptocurrencies operate. Therefore, you must get every detail perfect at the outset if you accept cryptocurrency.
What is Cryptocurrency?
A cryptocurrency is any digital currency maintained by a decentralized system organized and monitored by a peer-to-peer network known as a blockchain. It is a secure ledger of transactions like transferring, buying, or selling.
Blockchain technology assures the security of cryptocurrencies and frees them from the limitations on international payments that local currencies face.
Cryptocurrencies differ from credit cards, with an in-built payment wallet system to help with crypto payments. In addition, there are several reliable crypto platforms, and these platforms allow you to create checkout pages.
What Are the Steps to Accepting Crypto Payments?
To understand how to accept crypto payments, you must know how a crypto transaction is processed.
Below are steps to accept bitcoin payments or any other crypto payments:
Step 1: The customer who chooses to pay using crypto gets a QR code.
Step 2: That QR code provides an address or the location to deliver the cryptocurrency to the customer's digital wallet or app. The only difference between this and an email address is that it is normally produced and only used once.
Step 3: The customer provides their password and a private key to confirm the transaction is valid.
Step 4: The transaction will be verified and added to the blockchain's public ledger before the transaction is completed. If you accept bitcoin transactions, this process could take up to ten minutes.
Step 5: Whether the payment is made in cryptocurrency or US dollars is up to the retailer to decide.
How to Accept Crypto Payments?
Cryptocurrencies are often seen as investments or something users can buy to hold while building value to sell for capital gains when it has a high value. However, since crypto payments are unregulated and decentralized, they operate as peer-to-peer (P2P) payments and are transferred from one digital wallet to another.
In contrast, your bank, the card networks, and your customer's bank handle typical debit and credit card transactions.
1. Set up a Cryptocurrency Wallet
You need to decide if you want to receive crypto payments in fiat currency or as a cryptocurrency. You need a crypto wallet to collect, store, or use cryptocurrency for your business or personal needs. A crypto payment gateway is required if you wish to accept cryptocurrency payments but convert them to traditional fiat currency.
Types of Crypto Wallets
Image Credit: techrepublic.com
1. Hosted Wallets
This popular type of crypto wallet is an out-of-the-box solution that needs minimal setup and technical skill. With this hosted wallet, the third-party host is meant for storing and protecting your crypto assets. Therefore, hosted wallets are a perfect entry-level option that will mostly limit your buying, storing, trading, and selling crypto activities.
2. Self-custody Wallets
These wallets provide the software you need to hold your cryptocurrency assets, but it is up to you to ensure their security and protection. Therefore, you cannot retrieve your crypto credentials or valuables if you lose them.
You have more options than with hosted wallets, which is a positive. You can do more than buy, sell, and trade; you can also stake, lend, and borrow.
Hardware Wallets
Hardware wallets are actual devices, as opposed to hosted and self-custody wallets. To buy, sell, trade, lend, and borrow, you must purchase the hardware wallet and plug it into your computer.
The most secure approach to managing your cryptocurrency wallet is using a hardware wallet, which necessitates having a physical device that you'll need to track and store safely.
After selecting your digital wallet, you must follow the instructions to set up your account. Although the exact steps vary depending on the cryptocurrency wallet you use, you'll probably need to start by installing the software, whether that's via a desktop or mobile app.
Lastly, you must also select a strong username and password. The more currencies you cover, the more sales you will probably make. Most wallets will have QR codes that are scanned to send payment.
2. Integrate Crypto Payments on your Website

Image Credit: nowpayments.com
Now that your cryptocurrency wallet and gateway are operational, it's time to integrate cryptocurrency into your website and make it available as a payment option throughout the checkout process. For doing this, there are two basic methods:
a). Open source API
If you choose a crypto platform with an open source API, you will most likely find hosted wallets that you can integrate with your website using custom HTML code. Its main advantage is that it gives you more control over the feel, look, and functionality. However, it needs technical resources that are not accessible to every small business.
b). Plugin/app
Integration can be possible depending on your e-commerce platform. Because they handle all the technical details for you, crypto integrations simplify setup. You download and install the plugin or app on your website with a few clicks.
3. Accept Crypto Payments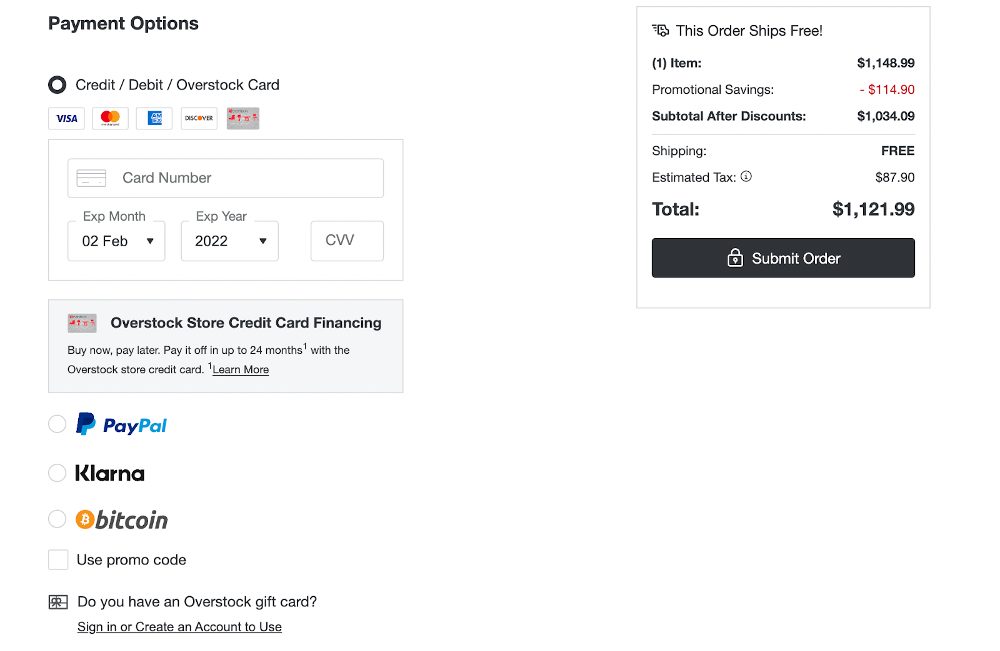 Image Credit: fitsmallbusiness.com
You can accept crypto payments in various ways, including invoicing or adding a crypto payment option to your online checkout. Accepting crypto payments will be as straightforward as enabling a plugin, but this depends on your digital wallet.
Your customers will see an option to pay in Bitcoin when they get to the payment section of the checkout process.
4. Offer Manual Cryptocurrency Payments
Image Credit: coindesk.com
In-person transactions are a transparent option, and while it may seem technical, the process depends on the specific type of wallet, which is not usually difficult. However, with this, you will display the wallet address that your customers will pay to.
Handling an in-person crypto payment has many options, like adding an NFC terminal or a crypto-compatible QR code scanner for in-store checkout. Also, if you use a mobile POS, you may integrate crypto payments with your current system if it supports it.
Notably, this will be trading off the aesthetics to achieve this DIY way of accepting crypto payments. You will also have to track orders, like who's paying, and match them with the real customers.
Are there Benefits to Accepting Crypto Payments?
More businesses need to accept crypto to keep up with the rest of the industry, meet customer demand, and challenge their competition. Accepting bitcoin payments is more than a survival strategy for businesses since it can also boost business efficiency.
Some other advantages include:
It helps to capture extra sales because it offers more payment types.
Crypto payments are faster than traditional fiat currency.
Low payment processing fees than any traditional payment processor or bank transactions.
Easy and fast online transactions boost conversion rates and cause lower cart abandonment rates.
It allows international selling and currency conversion.
No chargeback risks thanks to crypto's decentralized setup.
What are the Disadvantages of Accepting Cryptocurrency Payments?
Limited regulation
It may be subject to capital gains tax.
It needs an extra technical setup.
Prone to cybersecurity threats
Volatile and unpredictable exchange rates and valuation
What are the Popular Crypto Wallet Platforms?
Coinbase Commerce offers you flexibility, and it's among the most popular and reliable digital wallets, making it both beginner-friendly and secure. It accepts seven different cryptocurrencies, sends invoices, and uses transaction reporting tools to account for and reconcile them.
Coinbase Commerce offers self-custody and hosted payments, each charging 1% transaction fees.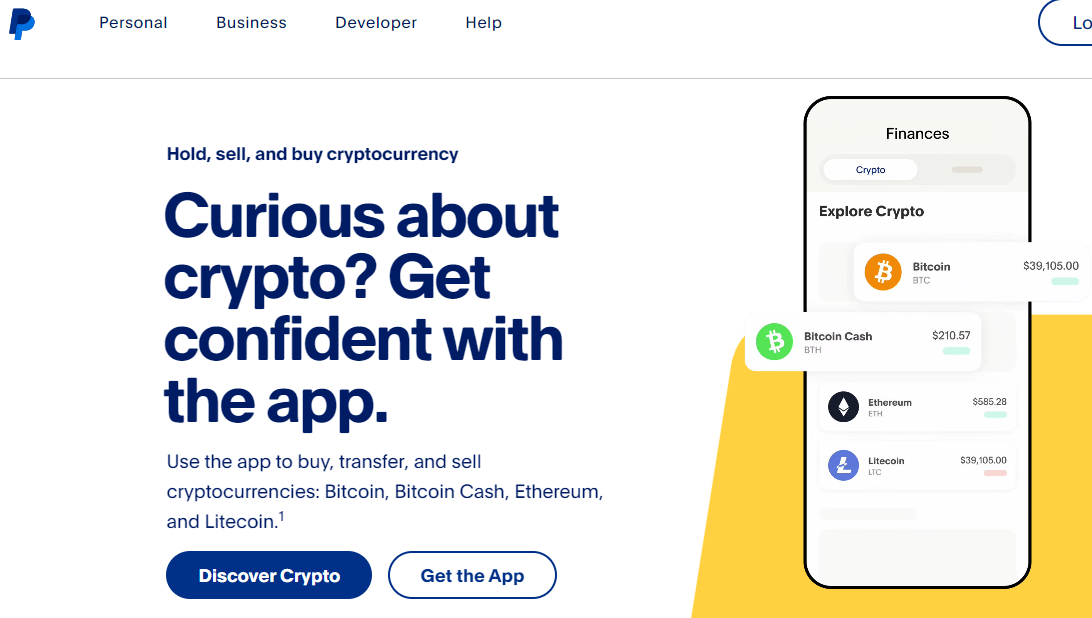 Paypal is among the largest online payment companies worldwide, with more than 29 million merchants using it. When checking out with a Paypal merchant, customers with Paypal wallets can convert Bitcoin, Bitcoin Cash, Litecoin, and Ether into fiat currencies such as euros and dollars.
This means that small business owners won't accept bitcoin payments directly. Still, it allows more customers to purchase your products and services using Bitcoin or accept digital payments.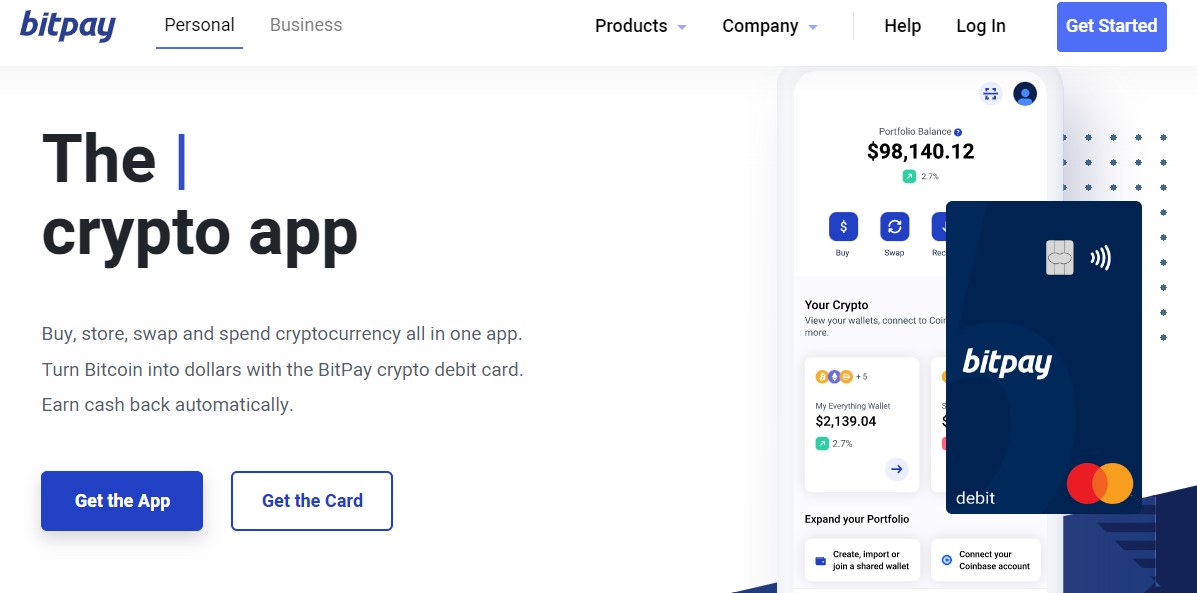 Bitpay is another platform that accepts digital payments with a checkout integration that isn't as seamless as Coinbase Commerce. Instead, the payment method displays a QR code at the checkout, which customers can scan and head to an online invoice they will need to pay.
Bitpay functions similarly for in-store payments apart from the QR code on the cashier's mobile device. It charges a 1% transaction fee but can only accept bitcoin payments.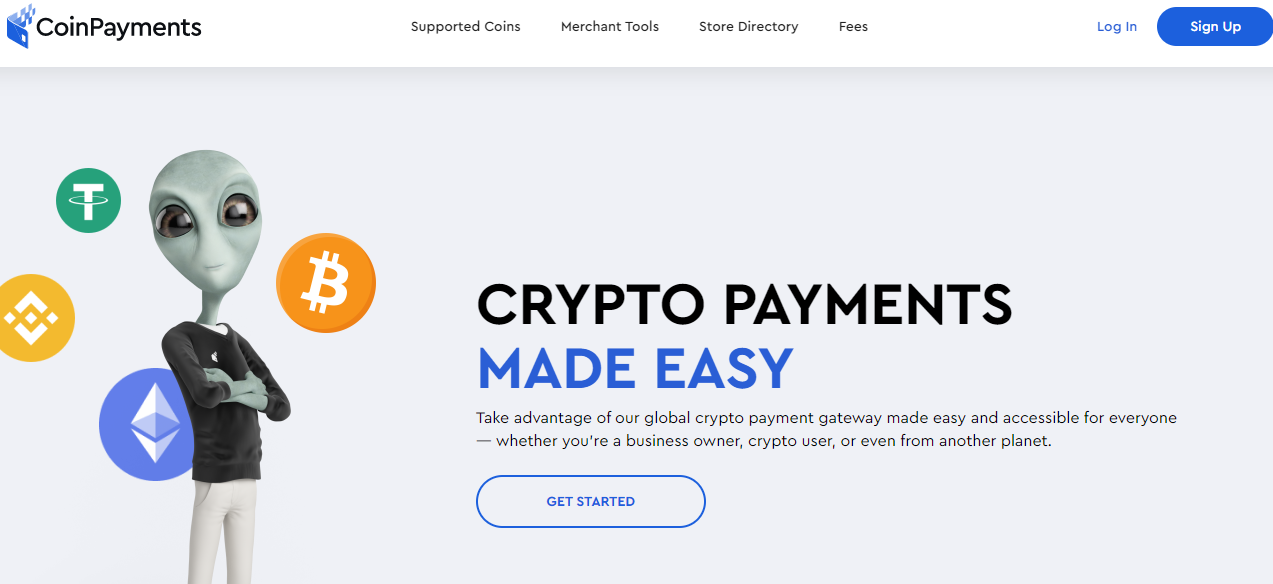 CoinPayments is compatible with various currencies and includes an attractive processing fee of 0.5% per crypto transaction (1% for token payments). It may be incorporated into the checkout process; payment and buy now buttons can be added to any page on your website; invoices can be sent; and the open API can be used to personalize the user experience. POS(point-of-sale) integrations are also available for CoinPayments.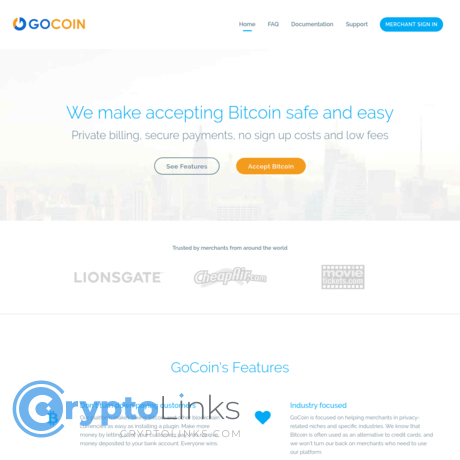 Image Credit: cryptolinks.com
GoCoin was another top cryptocurrency payment processing platform for many years, helping small businesses manage crypto payments. The service helps merchants to accept Bitcoin, Bitcoin Cash, Ethereum, Dash, Litecoin, and EOS payments.
It offers lower transaction fees of 1% processing fee and works with most e-commerce services, including WooCommerce, Magento, Prestashop, ZenCart, OSCommerce, Shopify, and OpenCart.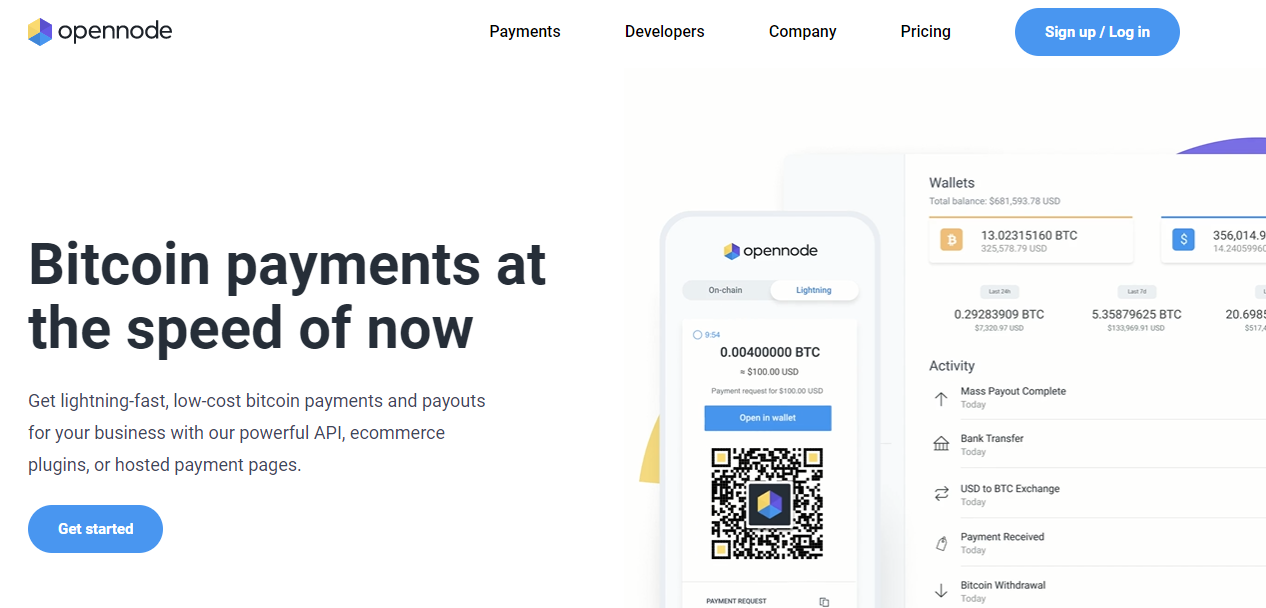 OpenNode features a hosted crypto checkout through an open API and e-commerce platform-specific apps and integrations. Add OpenNode to your checkout experience, add the buy now buttons, and send invoices to your customers. Although this might not compare to other cryptocurrency payments since it can only accept bitcoin payments, it is worth mentioning.
What are the Factors to Consider Before You Accept Crypto Payments?
Before accepting cryptocurrency payments, it's important to understand the various aspects of this payment method. Here are some factors to consider:
1. Crypto Volatility
Volatility is a metric used to determine how much an asset's price has fluctuated over time. The more volatile a crypto asset is, the greater the potential of providing higher returns or low losses over shorter periods than those with lower volatility.
Business owners should have invoice copies, including the bitcoin price at the time of a transaction, to help small businesses track their real income.
2. Transaction Fees
How much will each transaction cost you? Bitcoin transaction costs are typically relatively low compared to other forms of payment, but you can still shop around.
3. Cryptocurrencies to Accept
Although there are many cryptocurrencies, not every provider will accept them, as some businesses prefer to focus on the most popular cryptocurrencies like Bitcoin or Ethereum. However, others may choose to explore the less known or smaller coins.
Choosing to accept cryptocurrencies can also be a problem, depending on the selected payment processor or cryptocurrency payment service. Some cryptocurrencies are just more popularly used than others, and not all coins may be supported.
For example, most business owners offer bitcoin payments and support bitcoin wallets, but not many business owners will support bitcoin cash or the less popular cryptocurrencies.
4. Payout Frequency
Is having access to money quickly important to your business? If so, payout frequency is something you should think about. For example, some cryptocurrency payment processors give out payments daily, while others may require three to five days to process your payment.
For businesses that want speedier business funding, ACH payments are advised.
5. Taxation
In today's world, each government is working on developing regulations and guidelines for cryptocurrency transactions, while some governments already have some regulations in place. This is why every situation should be different, and you must consult a tax specialist in your state or country.
Before you accept payments, ensure you perform extensive research to understand how to accept crypto payments and their specific legal implications.
6. Security
The safety of your company and its clients is crucial. Make sure your payment processor takes security seriously and keeps your website maintenance current. Be cautious about updating your software frequently and backing up your wallet with encryption.
Conclusion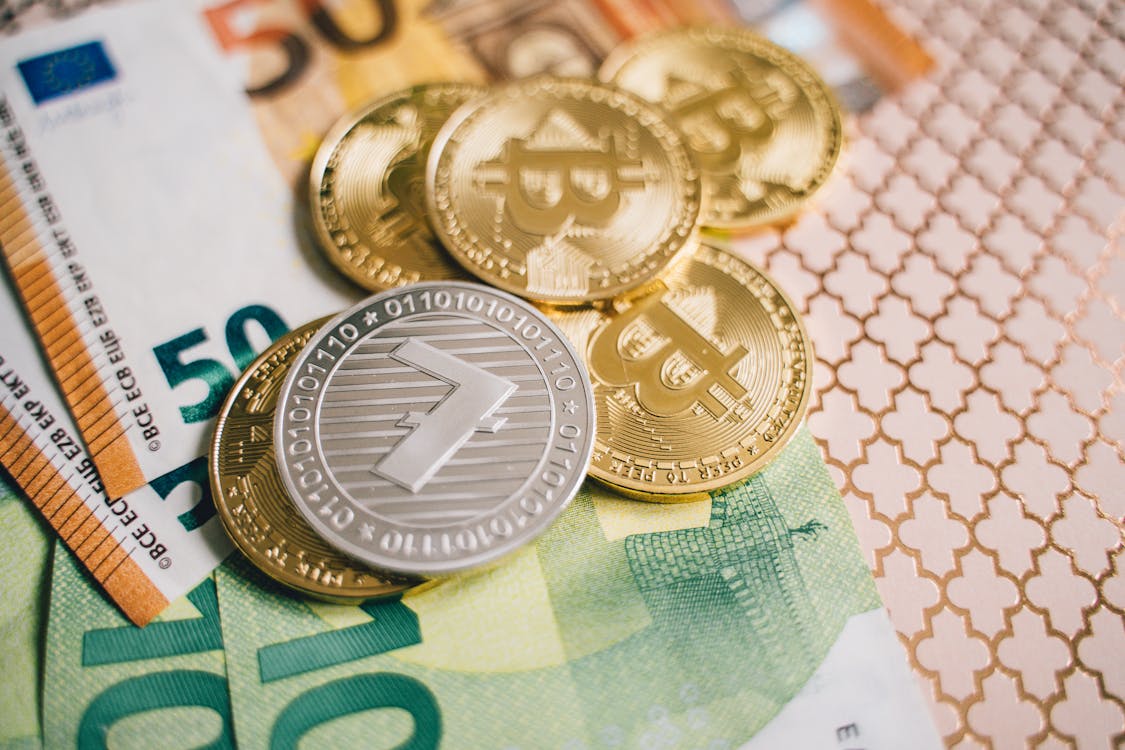 Many people still see cryptocurrencies as a cutting-edge trend that won't stick around, but others are betting big on the new digital currency. Taking cryptocurrency as payment for your small business can help increase conversion rates and keep your company ahead of the competition, regardless of which camp you fall into.
Early adopters are privileged to profit from bitcoin at an early stage as it becomes more broadly available over time. It is the ideal time to learn how to accept crypto payments since technology is here to stay and make our lives easier.