There are a lot of VPNs on the internet today. However, finding a VPN that is secure and private can be a challenge. A Virtual Private Network(VPN) is a service that gives users a shielded connection between the internet and them. A good VPN should be offering maximum privacy and security to the user. Not all VPNs can do this.
Some VPNs may lack features like no logs policy and protection against leaks which are the most important features that should be available in any good VPN. This means that they could store information that can be used to identify you and may provide it to other parties such as government agencies. This is why it is important to make sure that you are using a good service provider.
From my research and experience, I have come with the most reputable service providers in the market today. Here is a list of the best VPNs for privacy;
NordVPN- This is my top pick for the most reputable VPN when it comes to privacy. This is because it is budget-friendly and it features the best features that will give the user maximum privacy.
ExpressVPN- Just like NordVPN, ExpressVPN has great privacy features that will give the user maximum protection.
Surfshark- This is new but it has proven itself to be one of the most efficient VPNs in the market today. It has extra privacy features such as unblocking ability.
CyberGhost- CyberGhost boasts of its user-friendly service that is great for downloading and streaming anything on the internet.

For more detailed information about VPNs, then you should continue reading the article.


How We tested the VPNs for privacy and came to a conclusion
Most VPNs claim to be the best in terms of privacy but they lack some important privacy and security features. I did my research as well as subscribed to several companies. My evaluation for the top picks above was based on the following;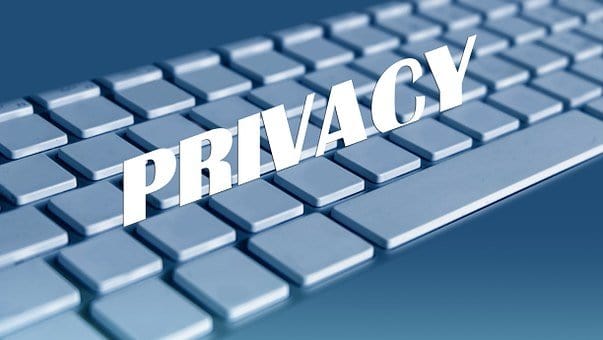 1. Speeds
The best one should have stable and fast speeds. We all love great speeds.

2. Strong encryption
VPNs should have a strong connection. A good connection ensures that the speeds are fast and stable.

3. A strict no log policy
The service should not store any data of personally identifiable information. I found out that some companies below store data, but the information stored is not personally identifiable to an individual. This means that the information stored can't be linked to a user.

4. Number of servers
The greater the number of servers, the better the VPN, in consideration that all other factors remain constant.

5. Protection against leaks
The service provider has to protect the users against leaks such as DNS, WebRTC, and IPv6.

6. Ability to pass geographical restrictions
Most VPNs tend to have this feature. The service can help you unblock restricted sites in your geographical location.

7. A kill switch
A kill switch is responsible for killing the internet connection should the VPN's connection drop, therefore offering extra protection for users. Some services may lack this feature in some of their apps.

8. 45/30 day Money back guarantee/trial period
The recommended ones below have a money back guarantee period, some 45 days, others 30 days.

9. Privacy policy
I checked through each company's privacy policy and information, to know more about them and the services they offered. I needed to know what type of data is collected and if it is stored.

10. Ease of use
The recommended ones should be easy and hassle-free to use. The apps should be readily available for different devices.

11. Customer reviews
This is one of the best ways to come up with a conclusion. The reviews are available online and also check the app ratings and reviews.

12. Customer support
The customer support should be great, such that they reply to inquiries or issues fast and they should be available 24/7.

Best VPNs for Privacy

1. NordVPN
NordVPN is a budget-friendly VPN that is great for maintaining the privacy of the user. It is also one of the best and trusted VPNs in the market. Using this VPN together with a good browser guarantees high speeds. It has also proven to adhere to the logging policy and has a lot of privacy features. From my experience, NordVPN was excellent in its performance as I mostly used it on streaming sites such as BBC iplayer, Netflix, Amazon Prime video, etc., for streaming and downloading films.
With a wide range of servers in different countries, you are assured of a strong connection. NordVPN is based in Panama, a country that is not a member of the five eyes, nine eyes, and fourteen eyes. The NordVPN apps are available for Windows, macOS, Linux, Ios, and Android. The customer service is top-notch since the live chat is available 24/7. The monthly costs are $11.95. However, if you sign up for longer periods, you could get up to 75%.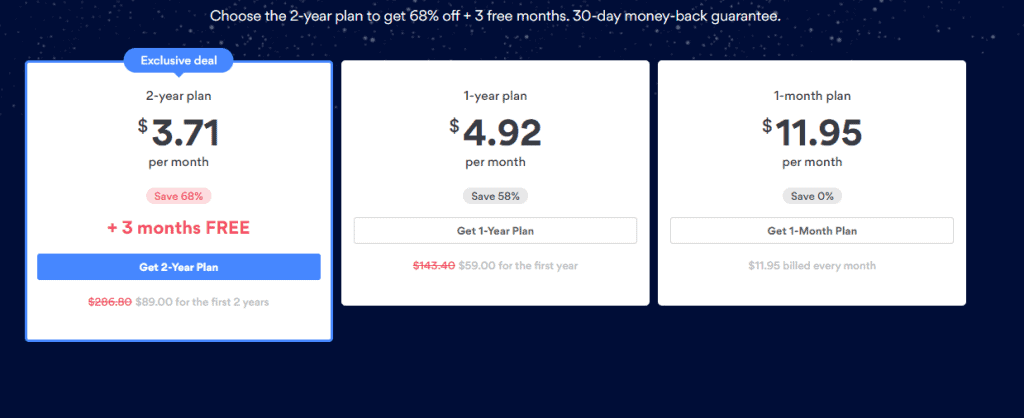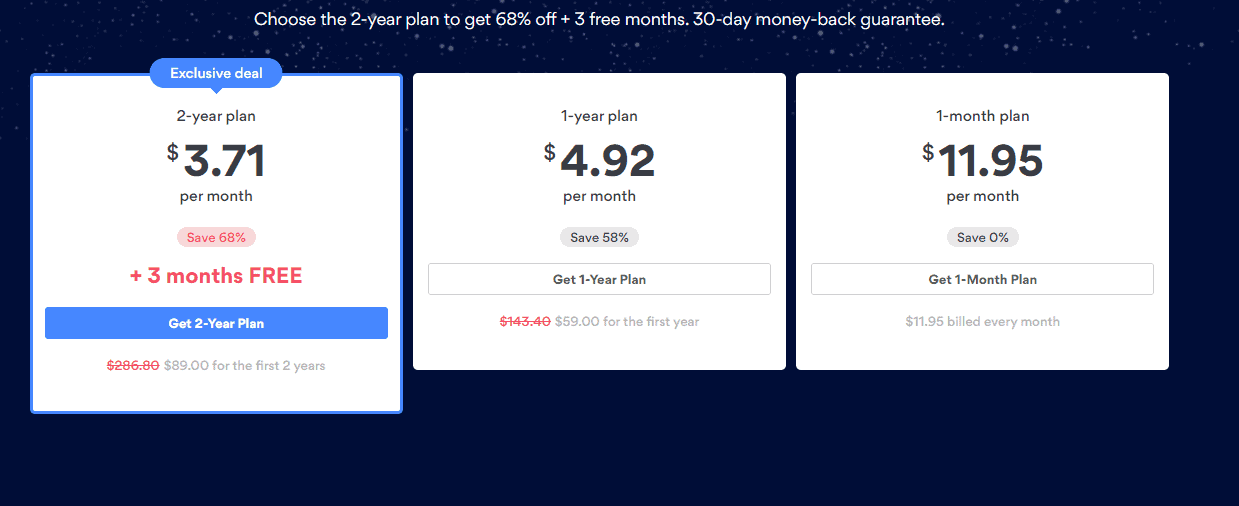 Features of NordVPN
A strict no logs policy
Unblocking abilities
256-bit AES encryption
Perfect forward secrecy
A kill switch(In all apps except Android)
Leak protection
SHA384 authentication
Double VPN (traffic flows through two servers)
Automatic wifi protection
Obfuscated servers (for evading geographical restrictions on VPN traffic)
More than 5600 servers in 60 countries

What I liked
No data is maintained
Accepts bitcoin payments
Up to 6 simultaneous connections
30 day money back guarantee
Affordable
Large server network
Very fast
Easy to use
Netflix access
A lot of extra security features
Live chat support

What I didn't like
Kill switch is not available in all applications
Static IP addresses

2. ExpressVPN
ExpressVPN is based in the British Virgin Islands and among the most reputable Virtual Private Network companies in the market. It is safe to say that most of us are quick to join public wi-fi, which can be harmful. ExpressVPN ensures that your browsing is protected so that you don't leak your information to other people. It uses its own DNS servers which means that your IP address and browsing can't be viewed by any third parties.
The privacy of the user data is secured by the various great features that ExpressVPN comes with. It has an onion site and just like NordVPN, users can pay using Bitcoin, for extra anonymity. The desktop apps for ExpressVPN have a network lock, commonly known as the kill switch. ExpressVPN apps are available in Windows, macOS, Linux, Ios, and Android. The price per month is $12.95, with a 6 months and 12 months package. The customer support is available via 24/7 live chat.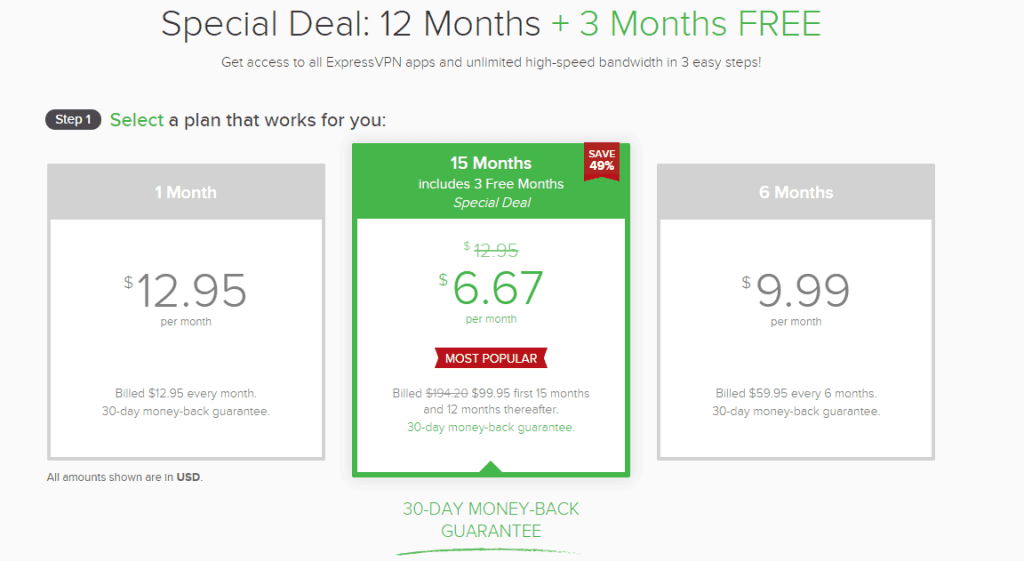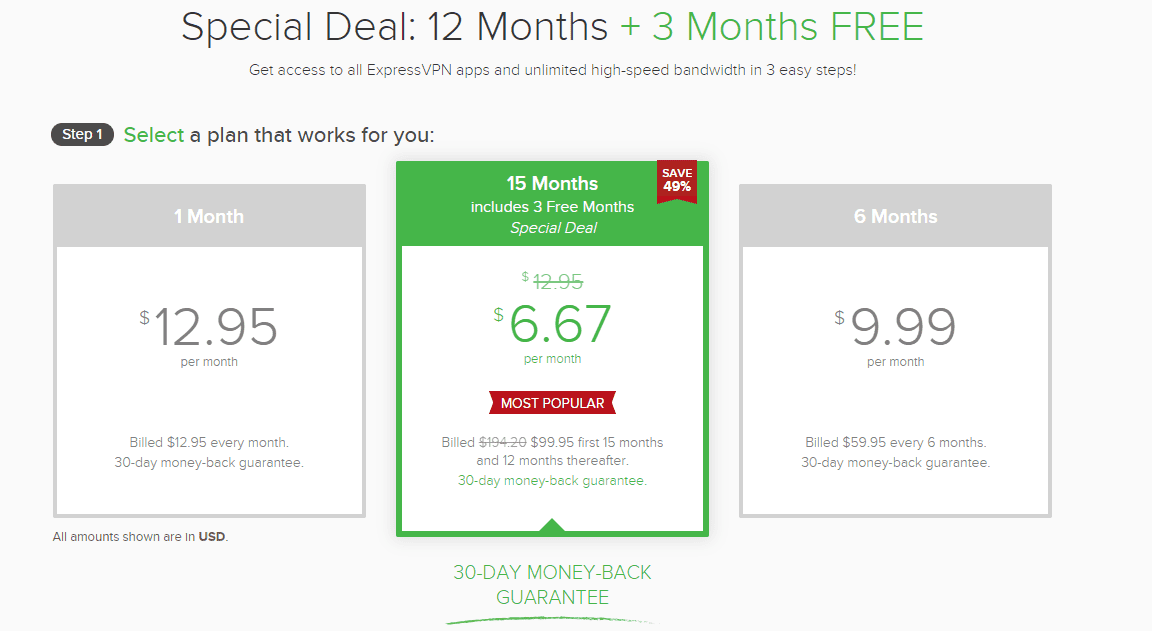 Features of ExpressVPN
A kill switch(Only in desktop apps)
A strict no logs policy
Leak protection
256-bit AES encryption
Split tunneling
Unblocking geographically restricted sites such as Netflix, Zulu, etc.
Perfect forward secrecy
HMAC authentication

What I liked
Great speeds
Doesn't maintain any identifiable user data
Allows torrenting
Accepts bitcoin payments
Easy to use
A 30 day money back guarantee
Up to 5 simultaneous connections
Netflix access
Strong encryption

What I didn't like
Slow speeds for Mac
No browser extension for internet explorer

3. Surfshark
SurfShark made it to my list as it is one of the best VPNs that will ensure privacy is maintained during torrenting. This product is new to the market but it is has proven to be highly secure with its great security features. Surfshark is based in the British Virgin Islands, a country that is a non-member to five eyes, nine eyes, and fourteen eyes.
A great and outstanding feature is that this VPN service has no limit to the number of devices that can connect at the same time, unlike ExpressVPN which has a limit of 5 devices. Every time I connected to Surfshark, I was given a different IP address, which makes tracing or tracking harder. However, there is an option to choose if you would like to stick to the same IP address.
Surfshark apps are available in Windows, macOS, Linux, Android, and Ios. Their services are priced at $12.95 per month, with 6 months and 24 months packages. Over 80% discount for the 24 months package and 3 months free of charge.



Features of SurfShark
AES 256/Military grade encryption
Perfect forward secrecy
SHA512 authentication
Over 1700 servers in 60 server locations/countries
Leak protection
A strict no logs policy
Multihop DNS servers
Split tunneling
Internet traffic obstruction
Wifi protection
A kill switch on all apps

What I liked
Unlimited number of devices that can connect
Keeps no data of identifiable information
Good internet connection speed
Unblocking ability
Accepts Bitcoin payments
A lot of extra features
Simple to use
A strict no logs policy
Offers a 30 day money back guarantee
Access to streaming services such as Netflix, Amazon prime video, BBC iplayer, etc.

What I didn't like
A smaller VPN server network
The switch has to be set up manually in some devices

4. CyberGhost
The CyberGhost VPN provider is based in Romania, a country that is not a member of the above-mentioned surveillance networks and has no data retention laws. This makes CyberGhost a great choice for privacy. You can only have private access on networks and not public. It allows torrenting although encourages the user to select its P2P-optimized servers, which are labeled in the different apps.
As their privacy policy, CyberGhost also gives regular transparency reports that have information on legal requests such as DMCA complaints, malicious activity flags, etc. CyberGhost offers an excellent user-friendly experience since the apps are intuitive and easy to use. The CyberGhost apps are available for Windows, macOS, Ios, Android and can also be configured with Linux. The customer support is available 24/7 on live chat.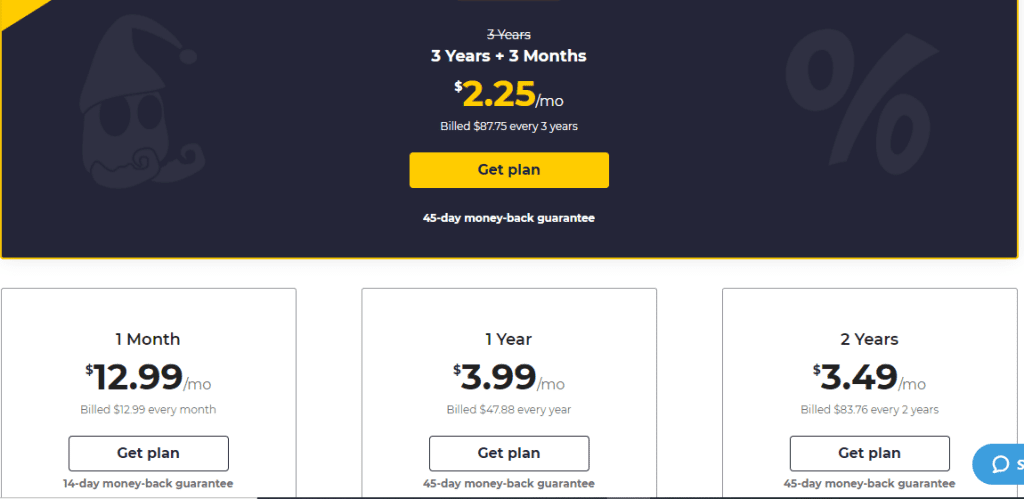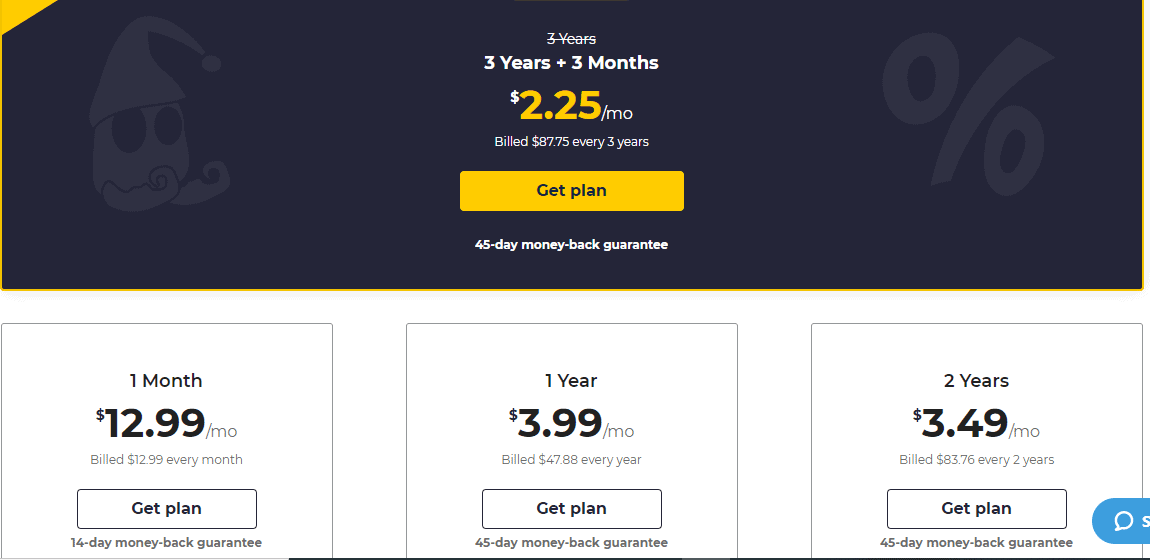 Features of CyberGhost
Leak protection
No logs policy
256 bit encryption/ military grade encryption
Wifi protection
Perfect forward secrecy
A kill switch in all apps
SHA256 authentication
Over 6900 servers in 90 different countries

What I liked
Stores no data of identifiable information
Strong VPN connection
45 day money back guarantee
Accepts bitcoin payments
Maximum privacy protection and security
Can connect up to 7 devices at the same time
Access to plenty of streaming sites such as Netflix, BBC iplayer, Amazon prime video, etc.
No logs policy

What I didn't like
Static address
Slower on some devices

5. Private Internet Access
If you are looking for a great VPN for your computer, then, Private Internet Access should among your choices. It is best known for its great compatibility with Windows computers. With this company, I experienced very high connection speeds on Window, but it is also great with other devices. I was impressed with their privacy policy that is super strict.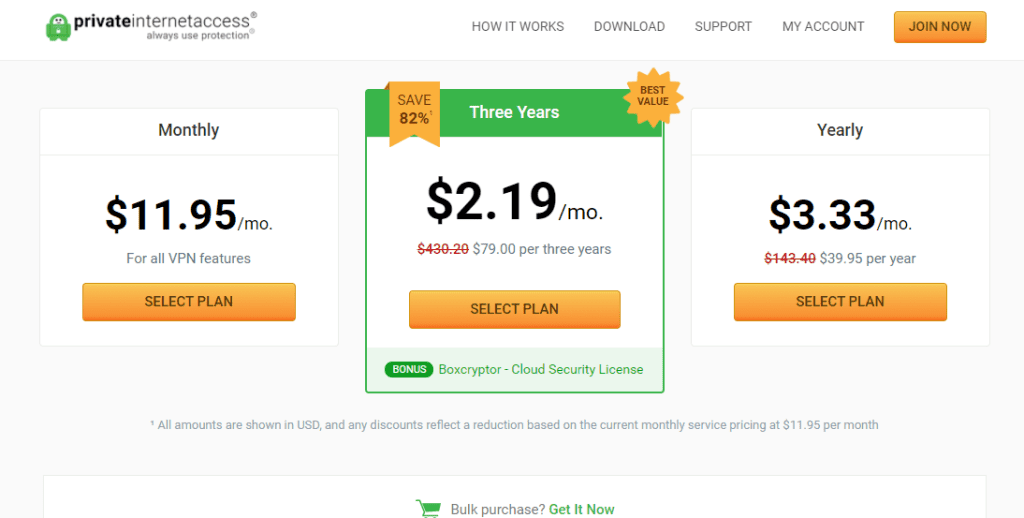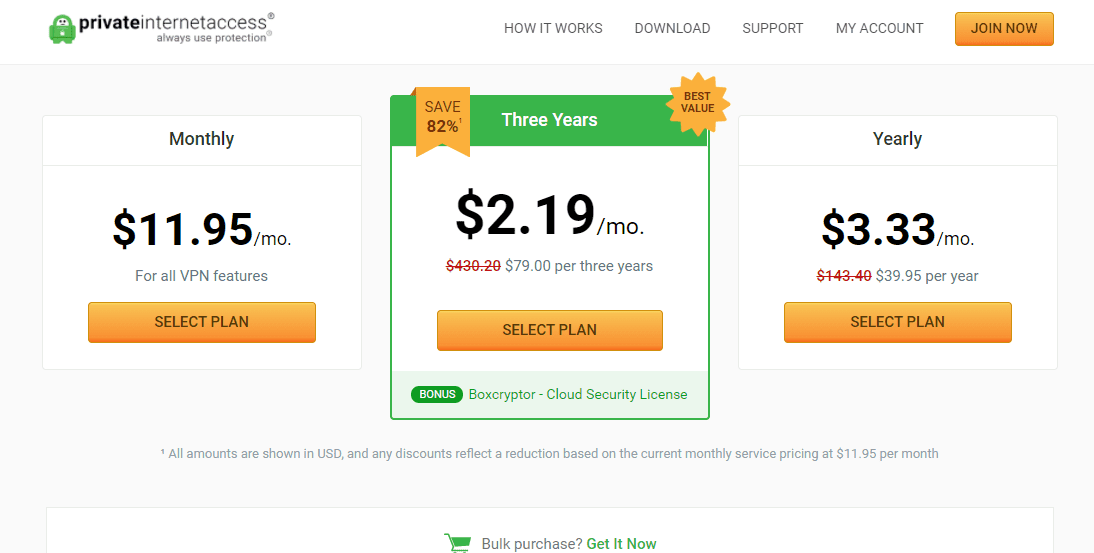 Private Internet Access does not login to any information or data from its users. However, a downside, is that the company is based in Denver, United States, which is a member of Five Eyes, Nine Eyes, and Fourteen eyes. This should not limit you from using this great VPN, as long as you are not performing any malicious activities.
It has a dynamic address such that you are given a different IP address every time you reconnect. The apps are available on other devices such as MacOs, Android, Ios, and Linux. It is priced at $11.95 for every month with great discounts for the 1 year and 3 years plan. It has live chat support that is available 24/7.

Features of Private Internet Access
Leak protection
A strict No log policy
256 bit encryption/ military grade encryption
Wifi protection
Can have up to 10 simultaneous connections which is great, when compared to ExpressVPN
Perfect forward secrecy
A kill switch in all apps
Browser extensions are available

What I liked
Does not store any personally identifiable information
Dynamic address
Fast on Windows
A 30 day money back guarantee, therefore risk-free
Access to streaming websites such as Netflix, Amazon Prime Video, etc.
Reasonable price
Strong connection
Great customer reviews
Simple and hassle-free to use

What I didn't like
Slow on Mac
Based in the United States, a member of the surveillance networks mentioned above.

6. Hotspot shield
When it comes to streaming online, hotspot shield has proven to be one of the best with its fast speeds, especially on Desktop versions. I didn't also experience huge delays in Android snd ios versions. It has a free version for those who are not willing to spend money. However, the free version is limited to a daily data cap of 500Mb. This makes streaming movies on streaming websites a challenge.
Hotspot shield apps are available on all devices. The monthly plan is priced at $12.99, with more discounted prices for one or two years.
Features of Hotspot shield
Five simultaneous connections
Leak protection
Free version in Android
Wifi protection
Perfect forward secrecy
What I liked
Fast speeds
Regular Transparency reports
Free option
Access to streaming websites
Torrenting access
What I didn't like
Based in the U.S.
Stores your address

FAQs

1. Is using a VPN legal?
Yes and no. VPN is legal and at some point illegal. If you use it for torrenting copyrighted content or performing malicious activities makes it illegal. It is important to note that a VPN is meant to create a secure way of surfing the internet. It may help you cover your activity from your internet service provider. You might get in trouble for using it for illegal activities.

2. Can you trust free VPNs?
Free VPNs can't be trusted. This is because they do not provide you with the maximum security and privacy you might need. Most of them have the aim of collecting user's data, which might be harmful. If you're planning on performing critical tasks and avoiding any risks, it is best to avoid free VPNs.

3. Are VPNs good for privacy?
Yes, but it has to be one of the best VPNs. If you are looking to get internet access that is private, then you should consider using them. However, you need to note that using just any one of them, without doing any research, will not guarantee your privacy. Also, avoid free VPNs if you are looking for privacy. We have provided a list of the best VPNs for privacy.

3. Can a VPN steal your data?
Yes. Some VPNs may easily steal your data. Many free ones are made to steal data and information, to use it or sell it to third parties. If you use a VPN without verifying it, you might be risking a lot.

4. Can a VPN be traced?
It is easy for third parties to trace or track VPN servers if you are using a poorly configured one. Some VPN companies that lack a kill switch or leak prevention, may accidentally show your DNS. So it is advisable to look for VPNs with two great features.

5. Does a VPN stop buffering?
Having a VPN can solve most of the buffering issues. However, VPNs may occasionally suffer from buffering. A good VPN should be able to switch the server you are connected to and set things straight. There is a feature protective feature for this job.

6. Do I really need a VPN?
It depends. It is important to have a good Virtual Private Networks to protect yourself from malicious activities from third parties. However, sometimes using it might not be necessary. You should find a great VPN, like ExpressVPN, to give you maximum privacy and security.

7. Is VPN safe for online banking?
It is safer to use a VPN for online banking compared to using public wifi. A good VPN will encrypt your information by allowing you to access the internet using an encrypted tunnel. It gives you the confidence to use your online bank by providing the privacy and security you need.
8. What are the disadvantages of using a VPN?
Some of the disadvantages of a VPN include;
Illegal in some countries
Monitoring and use of your data
Add to your internet connection costs
Cannot bypass all restrictions
Difficulty in setting up
Performance and compatibility issues
Despite these disadvantages, there are a greater number of advantages of VPNs, making them useful and important.