Mobile phones and tablets have quickly gone from expensive, exciting new technology to an inseparable part of everyday life. It's actually strange to find anyone leaving the house without their mobile phone. From the public benches to any gatherings, it's a normal sight of people staring at their phones.
For website owners, this means it is past time for your site to provide an excellent mobile experience.
According to Statista, approximately 59% of global web traffic is from mobile platforms. Given this significant usage, web designers and developers should focus on creating mobile-friendly websites to give customers a seamless mobile website experience. In terms of Search Engine Optimization (SEO), this means that Google and other search engines prefer indexing the mobile version of your website instead of the desktop site. Therefore, mobile friendliness is one of the SEO best practices, and if your site isn't mobile-ready, chances are it won't see high search rankings; worse, your rankings may suddenly drop.
This article will share some best tips on how to make your website mobile-friendly and further explain why mobile-friendly websites matter for your SEO.
What is a Mobile-Friendly Website?
Mobile websites are sites designed specifically for mobile devices, such as tablets and smartphones. Typically, these websites have a streamlined design and layout making them easy to navigate and use on smaller mobile screens.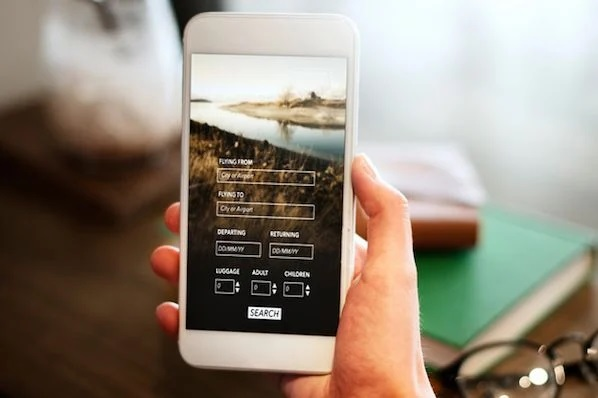 Image Source: blog.hubspot.com
Mobile-friendly websites are easy to navigate, load quickly, and provide a seamless user experience on mobile devices. One of the most effective ways to create a mobile-friendly site is using a responsive design that adapts to the screen size it's being viewed on. This ensures your webpage looks good and functions properly across all devices, improving the user experience.
Importance of Mobile-Friendly Websites to SEO
The mobile-friendliness of a website does matter for SEO. When it comes to Google's algorithm, your website's responsiveness is an influential ranking factor. Essentially, this means that websites that are mobile-friendly, in general, will rank higher than non-mobile-friendly sites in search results. Also, mobile users tend to type keywords rather than navigate links. Thus, a mobile-friendly site can generate more organic traffic and sales.
Google dislikes slow, poorly designed websites that can't run well on mobile devices. This is likely because many users rely primarily on mobile phones and tablets to interact with them. Therefore, Google's attempts to ensure an excellent browsing experience means that your non-mobile-friendly site won't be among the first few search results recommended.
Since mobile usage only continues to grow, having a mobile-friendly site is necessary if you want to give mobile users a seamless experience and continue improving your visibility. So, if your website targets or relies on traffic from mobile users, mobile friendliness is vital for SEO, increasing the likelihood of your site appearing in relevant searches.
How to Make a Website Mobile-Friendly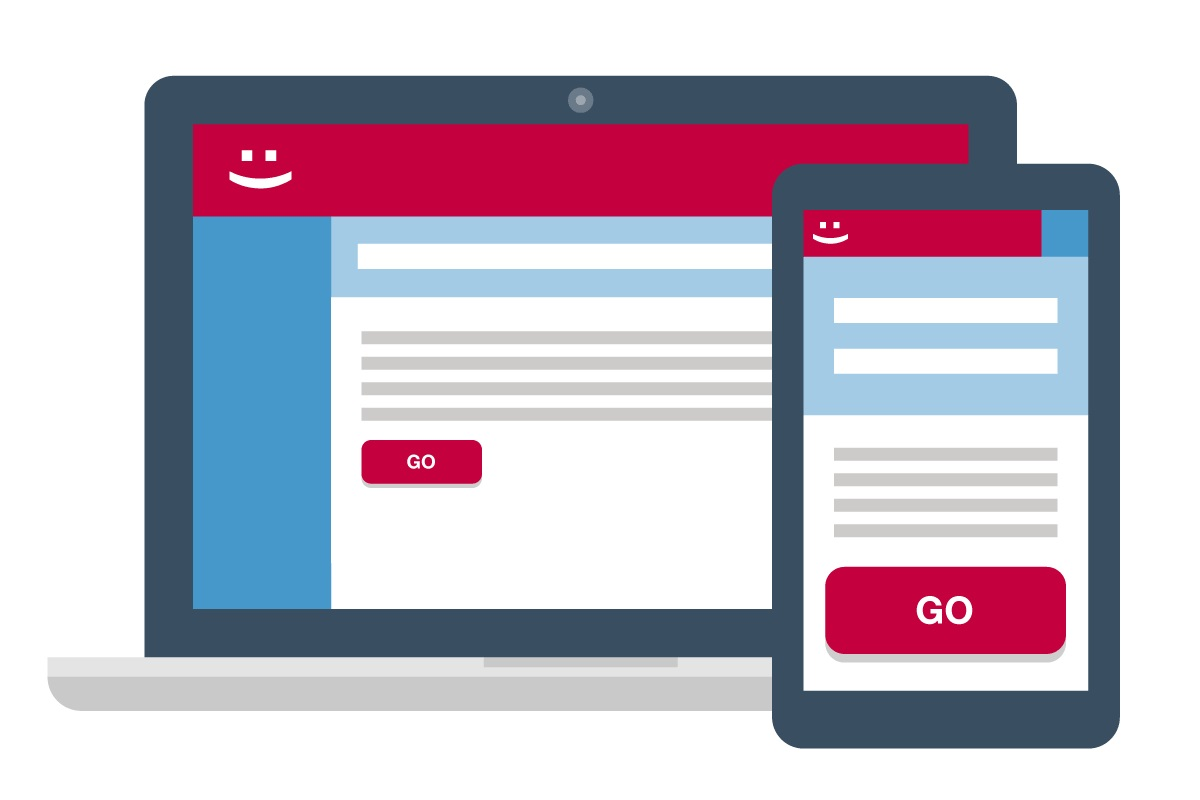 Image Source: exposure.com
Here are the best practices to make your website works as well for your mobile users as it does for your desktop users.
1. Implement a Responsive Web Design
A mobile responsive theme is one of the essential aspects to consider when creating a mobile-friendly website. It lets your website's layout adjust to fit the user's device screen. This flexibility ensures your website adapts to various screen sizes, from phones and tablets to laptops and wide desktop monitors, without rendering issues.
Better yet, having a mobile-responsive website also helps improve your website's SEO because mobile-friendly web pages are ranked higher by Google in search engine results.
2. Optimize Your Site Speed
The faster your mobile site can load, the better. Site speed heavily influences your conversion rates, and many users will immediately leave a site if it does not load within 5 seconds. Also, a slow-loading website negatively affects its SEO, meaning it won't score well in search engine result pages. Therefore, website developers should do everything possible to increase website speed.
One way to improve your website speed is to host videos on a third-party site and then embed them on your website. This makes your website not feel the weight of these videos, which can affect its speed. You can also use AMP (Accelerated Mobile Pages),a framework Google suggests for speeding up loading times for your web pages on mobile. You can start with the AMP plugin if you have a WordPress site.
Another aspect you can consider when optimizing your website's speed is the number of content pages that need an additional plugin to run, especially regarding the homepage.
Here are tips to ensure your homepage isn't slowing down your website:
Reduce the number of articles on the homepage to around 5-10 posts.
Remove any unused or unnecessary widgets.
Remove any irrelevant or inactive plugins
3. Compress Images
When adding images to your site, mobile or desktop version, don't forget to optimize images to limit file size and improve downloading speed. Compressing images reduces the amount of data needed to load the image for viewing, which increases the website speed. Also, remember many mobile users use a limited data plan, so small file sizes can help them use less amount of data. Note that fast-loading pages improve user experience.
You can use free tools such as Kraken.io to reduce the image size without sacrificing quality. Also, you can use proper image formats like JPEG 2000, AVIF, JPEG XR, and Webp, which result in smaller file sizes. Another option is to make the images only load when needed, also known as lazy loading. These images hover under the fold of the webpage, and they only load when the user scrolls down the page
4. Keep Your Design Simple and Consistent
It is important to keep the design simple and consistent when designing mobile-optimized websites. Cluttered websites create confusion, making it difficult for mobile visitors to navigate a page, especially on a small screen. Therefore, you should stick to a neat, minimalist design that makes it easy for users to find what they're looking for.
Image Source: 99designs.com
Offer critical functions the users would actively look for. For instance, you can use white space for users to see everything at a glance. You should also remove any outdated content so that it doesn't confuse users or take up unnecessary space
For your menus, avoid long lists of features and options. A menu with all navigation options may be straightforward, but it takes up much space on the screen. Instead, use a hamburger menu, a button opening a more extended menu. This will save space on the mobile screen and create less clutter.
5. Use a Large and Readable Font
Reading on a small screen is much more challenging if the font is tiny. Therefore it is essential to use fonts that are easily read on mobile devices. Avoid intricate or small fonts and use legible fonts instead. It is best to use a font size of at least 14 pixels on your web page, but you should test it on a mobile device to find out how that looks on your mobile version.
It is also best to stick with standard fonts because any font your user's browser may need to download will slow down your website's loading speed, which is bad news on mobile devices. Easy-to-read fonts will make your site more user-friendly and easier to navigate.
6. Avoid Pop-Ups
It is unpleasant to encounter sudden pop-ups that block your view while browsing web content, especially on mobile devices. Sometimes, the mark to close the pop-up is not adequately visible, thus adding to the annoyance. Instead, users will quickly leave your site.
It is best to eliminate pop-ups entirely on your mobile website, but if you have to use them to promote your intent, use them more strategically. For instance, you can set up your website so that a pop-up only shows up when visitors scroll to the bottom page. Also, ensure the X mark is big enough that it can be easily seen.
Remember, Google penalizes websites that use intrusive pop-ups. If your site has a full-page pop-up blocking the whole screen or appears immediately a user visits it, Google may find your site inaccessible. This will make your website rank poorly on SERPs.
7. Space Out Links
Imagine how hard it is to accurately click a link using your thumb as opposed to using a mouse. To help mobile users click the link they want, space out your links. Also, it's best to limit the number of links to avoid an ocean of blue.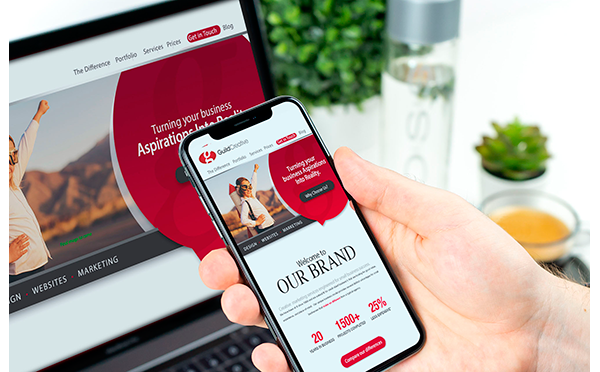 Image Source: guildcreative.com
Additionally, limit the number of redirections taking users to other sites for a better user experience on a mobile device. But if you have a link that redirects visitors to another site, make them aware that they're leaving your site, using elements such as, "Click here to see XYZ's new website," and ensure the sites are also mobile-friendly for a seamless user journey.
8. Test the Website on Mobile Devices Regularly
Regularly testing your website on real mobile devices is an effective way to ensure it delivers an optimal mobile experience. There are different ways to test your mobile sites. First, test your website on Android and iOS mobile devices for a real user experience. You can also run your website through Google's mobile-friendly testing tool, Google Search Console, which is free to use.
Regular testing is the best way to find minor issues creating a bad visitor experience. The earlier you notice them, the sooner you can update the site to provide a seamless mobile-friendly experience.
Do not forget to test your websites often, especially after any updates.
9. Change Button Size and Placement
Almost all websites use buttons to link to other forms or sections. It is easy enough to use a mouse to click on a button of any size, but when you try to click with your thumb on a mobile device, small buttons can be hard to deal with, especially if many buttons are close to each other.
Therefore, when designing a mobile site, you should use large buttons to make it easy for users to tap on the screens and navigate to the pages of your site. Also, be thoughtful about the button placement. The buttons should be placed toward the bottom of the page to enable users to see and hit them when necessary.
10. Do Not Use Flash
Using Flash on your website is an SEO mistake. Flash can slow down a page's load time, disrupting the user experience. Also, it's not supported by mobile devices, so if you design a site that depends on flash animation, your mobile users will be left out.
Instead, you can use HTML5 and CSS, which are supported by mobile devices.
Conclusion on How to Make a Website Mobile-Friendly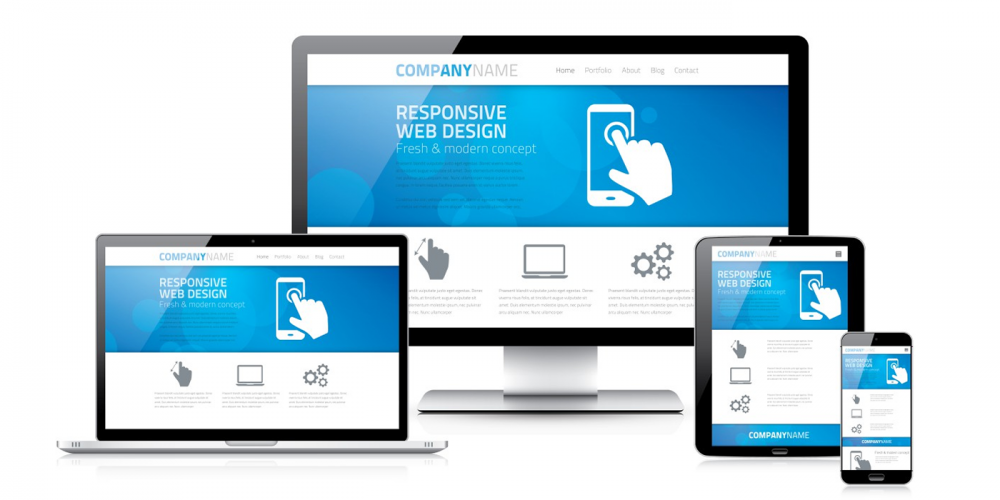 Image Source: d5creation.com
Because we all live in the mobile-first world, mobile users are an influential audience to consider when developing a website. Mobile SEO is essential in providing a seamless user experience and achieving a higher ranking with SERPs. Additionally, as top search engines continuously seek to optimize the web for a mobile-first design, having a mobile-friendly site must precede web developers and testers.
By following the best practices in this guide, you ensure that your mobile site is accessible and easy to use for all users.
Featured Image Source: clickseed.com