SEO for insurance agents is a growing space as insurance companies are facing competition, just like other companies in the international and local market. And there are various SEO strategies you can use to stand above your competitors and make yourself among the top insurance agencies. One best and reliable way is to make yourself visible through search engine optimization (SEO).
SEO will increase your Google ranking, increase organic traffic and ultimately convert your visitors to customers. But how can you achieve you this while everything related to SEO seems complex and wide?
We will provide you a detailed outline of SEO services and internet marketing strategies that you should incorporate in your business operations to reach more clients and increase sales.

1. Have a Website with Premium Hosting
The first step in SEO campaign is to have a website. Without it, you do not have online presence and you will limit your visibility by potential customers.
Buy domain (website name) from a reputable company that offers excellent and prompt customer service, is reliable and also affordable. Don't opt for free websites for your business as this limits your control and it can also get spammy with adverts.
Get premium hosting from a reputable brand. Premium hosting enhances the users experience in your site, has fast loading time, and allow you customize your website to suit your particular site's needs.
Google and other search engines place serious emphasis on premium hosting. Insurance companies with such will rank higher on Google and attract more clients. So, you want to increase ranking and appear on Google, invest in premium hosting.

2. Enhance the Your Website's Security
Another important step in SEO for insurance agents surrounds users' security when they visit your site.
You cannot separate search engine optimization from users' experience. As an insurance company, you may require your customers and prospects to fill in some details such as name, email address, contact information and sometimes financial details, meaning you need a secure system to store this data and not expose it to third parties.
Consequently, you need to buy an SSL certificate. SSL is an abbreviation for Secure Sockets Layer. Your website will be prefixed as https and not http. And this extra layer of security is a ranking factor. You'll have a lower bounce rate as visitors will feel safe in your website and stay. This will give Google algorithms an indication that you have a credible site that visitors trust.
In today's world an insurance agency cannot gain a competitive edge without trust emanating from a secure website.

3.Optimize your Website Pages
This is a search engine optimization process that involves keyword research. You want to make sure your insurance agency uses terms that meet searchers' intent. For example, when creating your landing pages such as home page or about us page, use target keywords and location. You may use 'best auto insurance services in New Jersey'.
This way, you will utilize the local search results and anyone searching for an insurance company in New Jersey may be referred to you. You can convert that lead into a customer.
Worried about which keywords to use to rank high? You don't have to be worried because there are free and premium keyword research tools that will provide search volume, keyword difficulty, related keywords and competitors ranking keywords.
Some of the tools include Moz, Ubersuggest and Ahrefs. You can pick the tool that suits your needs.
Another way you can optimize your site pages is by the use of header tags. This includes H1, H2, H3, etc. This headings improves user experience through proper organization and attractive appearance. Use of lists and numbering is also another way of optimizing your pages and posts for search engines.

4. Insurance Agent in Content Marketing
Another SEO for insurance agencies revolves around content marketing. This is a longterm strategy that involves creating high quality content or blog posts related to the insurance business.
As visitors trust you to provide relevant, accurate and credible information surrounding the insurance industry, they're more likely to trust you for insurance services. Your content marketing efforts will pay off by converting.
Besides quality content, you want to create content that appeals to search engines. This involves researching relevant keywords with low difficulty but substantive monthly search volume. Avoid keyword spamming.
Content marketing will drive traffic on ongoing basis and for the long term when you keep your content fresh and updated. You can also do reviews on various insurance services such as auto insurance, health or even life insurance. Skillfully, recommend your products in such reviews as a soft way of selling..
If you cannot match up with all the digital marketing trends in creating content, you can hire an SEO expert on freelance basis.
On your insurance website blog, avoid being too salesy but focus on providing engaging, helpful and informative posts to build loyalty.

5. Install Google Analytics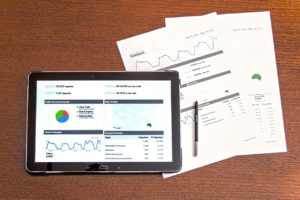 Once you have launched your site, the next major thing should be the installation of Google Analytics tracking software. It is free and will take a few minutes to install but it's one of your primary sources of valuable information about your website's performance.
To install Google Analytics, you need to sign in using your Gmail account and create a Google Analytics account for your website, by filling all the details on the prompt.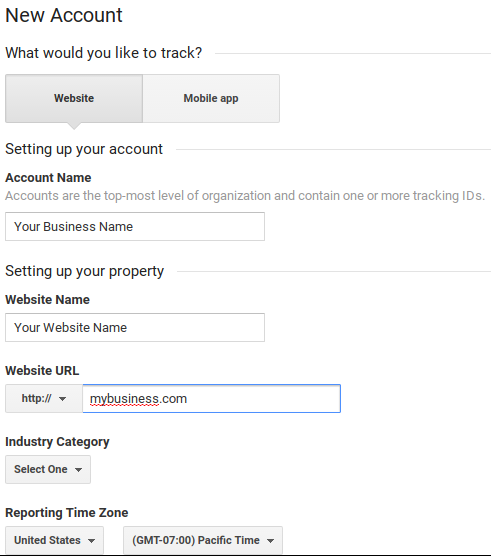 Since the internet enough bots crawling websites, you want to filter your Google Analytics to only human data. Otherwise, you will get inaccurate metrics that will affect the quality of decisions you make.
If you cannot interpret the results you get well, you cannot use it well. As such, you need to know how to analyse the reports and what SEO strategy to use to improve performance.

6. Invest in Social Media SEO Campaign
In 2020, over 3.6 billion people are using social media. That is a huge number! So when you incorporate social media in your SEO strategies, you'll grow your sales significantly.
Start by researching to know which social media platforms your target audience is using. For instance, if you specialize in car insurance and your target population is millennials, you can get started with sites such as Instagram, Tiktok, and Facebook.
The next step is to create relevant content. If it's Instagram, know what appeals to the audince and how to create posts. Embed images, videos, and also provide contact information like phone number.
The long term goal of social media for insurance agents should be to grow a loyal audience, and feed them with regular, fresh and engaging content. You can even share links of your blog posts or Youtube videos to further grow your reach.
If you create website content, share it via social media and it goes viral, you'll increase your visibility, organic traffic and Google ranking.
Therefore insurance agents should not shy off from social media- it's a rich source for leads, when done professionally.

7. Link-Building for Insurance Agency
Another SEO for insurance agents include link building. As an agency, you should focus on building relevant and high-quality internal and external links.
Internal links refer to linking to other pages in your website while outbound refers to pages in different but relevant websites. When another website links back to your website, that's called a backlink.
Links are extremely important to Google bots as they mean that users can navigate your site better and your content is authoritative. For better ranking use keywords or informative words as anchor texts. For example, don't use terms like click here as anchor text to link to the contact page. Instead, use 'contact us' as the anchor text to the contact page.
Another thing that an insurance agent should keep in mind is getting quality backlinks. One simple way is to look for guest blogging opportunities. Here, you will create blog posts that allows you to link to your website naturally.
An important SEO tip here, ensure you get backlinks from websites with high metrics such as domain authority and domain rating.
A natural way of getting backlinks can be to be an authority in your niche. Create high quality, informative and comprehensive posts such as guides, and other websites in the insurance industries will link to you. This may take a while but it's achievable by being that resource for everything insurance.
When it comes to link building for insurance companies, quality superceeds quantity. Get links from sites with high website traffic, within your niche and have high metrics.
Since securing such opportunities may be an uphill task, you can consider earning links through outreach services.

8. Regular On Page SEO Audits
Another insurance SEO activity involves on-page audits.
On-page SEO audits for insurance companies are necessary as the SEO world is highly dynamic and Google keeps changing its algorithms, which affects your website's performance.
It's like today you have new social channels, new schema data types or even new linking methods. You may not know where to focus your insurance SEO efforts. The best place to start is to audit your website.
This digital marketing exercise involves using tools to crawl your website to see SEO performance. Since this process checks a number of factors, you'll need to pay to use. Some popular tools include SEMrush, Moz or Screaming Frog. If you are a beginner, Moz and SEMrush may be more user-friendly although they may not provide as much insights as Screaming Frog.
You'll get insights about your meta titles, metadescriptions, links, and even header tags.

8. Create Compelling Meta Descriptions
A metadescription is a form on insurance SEO that increases clicks. It's layman's language, it's a snippet of a webpage or post.
When visitors search a term on Google, they will see pages, maybe the first ten. There will be a short description of each page, which is just a summary of the content. When it is compelling, visitors will click on the site and if they were seeking for insurance services, say a car insurance, they will contact the company with an appealing snippet.
This underscores the importance of optimizing your metadescription with insurance keywords and for local SEO. This way, the SEO strategies you have employed on the content will pay off.

9. Business Citations, Reviews and NAP
Insurance SEO services are incomplete without business citations, NAP and reviews. All these strategies are geared towards building local SEO citations.
The best places for insurance agency websites include Yahoo, Bing Places, Google My Business and Yelp. When you optimize your insurance business' profile in these places, you increase your Google ranking and online visibility.
This means you'll appear on the first pages of search engine results for local search when people look for insurance related products and services such as car insurance.
To get started, make sure you are on Google my Business as most website visitors use Google for their search query on insurance products, services or agency. This means that your digital marketing efforts should be closely intertwined with Google, as it's the main search engine.
A pro SEO tip – when your insurance agency profile is active, Google will drive traffic to your site and you'll find searchers who are ready to make a purchase or pay for a service. This will grow your revenue tremendously.
Something worth noting, ensure NAP (Name, address and phone number) consistency in all your online platforms. This sends a positive signal to Google that you are active and updating the contact information for you agency for local search results.
Maintain the same email address, name and contact details to avoid confusing potential clients.

10. Consistent Review of Your Website
It is important that you closely monitor your website's performance. This involves local SEO, technical SEO, customer reviews and feedback, and on-site SEO.
Research on current trends of independent insurance agencies' websites, look for ways of optimizing the agency for local search and incorporate a new SEO strategy will make things better. And this is a continuous process that your team should plan for on a regular basis.
As you analyze your insurance marketing agency, make sure to analyse your competitor's websites and the keywords they are ranking for that you are not. You can also consider other optimizations of these agencies that you need to make on your agency.
Insurance SEO will be much better with Google Analytics data and an eye of your competitors. And your team shouldn't get weary of this analysis.

What Can Insurance Agents Do on Their Own?
With the above ten SEO steps that independent insurance agents can use to rank better on search engines or appear on the first page of search results, you may be left wondering whether you should hire SEO experts for your business or try DIY.
Well, from a professional perspective, there are some tasks that are best handled by SEO experts but there are some you can do.
That said, SEO services that an insurance agency can do for itself include premium hosting, buying an SSL certificate, NAP and Google my business listings, reviews, and citations.
To give your customers a better experience, you can outsource off-page SEO, keyword research and content creation. With freelancing agencies available to help out, your team will have an ample time to focus on the core of your business and your clients.
SEO for insurance agencies is something worth investing in and with the right local SEO strategy, you can be sure to grow your business and appear on the first page of search results.