We rely on Google practically daily to find important information on nutrition, finance, jobs, healthcare, and many other topics. If some of the information we find is incorrect, it could potentially negatively impact a person's health, happiness, financial stability, or safety. That's the type of content that Google calls "YMYL," or "Your Money, Your Life content."
In the field of search engine optimization (SEO), YMYL pages are among the most vital to consider. Understanding what YMYL pages are and why they matter can help you make sure that their website offers a great user experience and ranks better in searches. In this post, we'll examine what is YMYL, why they matter in SEO, and how you can utilize them to boost their internet visibility.
What Is YMYL In SEO?
Image Source: bloggingguide.com
YMYL is an abbreviation for "your money or your life," but don't worry, it's not a threat. It is, rather, a description of a certain type of material. As the name implies, YMYL refers to information that might significantly affect a person's health, financial stability, happiness, or safety, either positively or negatively. This content is viewed as being more significant than other kinds of content, and as a result, it is held to a higher standard of quality.
Basically, this might be any website or page that originates from a reliable source with expertise. Google initially proposed the idea of YMYL content in the first iteration of its Search Quality Evaluator Guidelines (SQEG).
These google's guidelines were first developed to assist independent contractors in evaluating the quality of their search engine results pages in an effort to enhance Google's ranking algorithm and outcomes. However, these guidelines have also given useful insights into how Google operates and what they think qualifies pages for a high position in the SERPS.
Since its beginnings, YMYL content has been essential to content marketing and SEO initiatives. As Google strives to deliver the most relevant results and better meet searcher intent, it has been the subject of various algorithmic adjustments. In essence, YMYL revolutionized the way information is produced and altered the current search environment.
Which Sites or Pages Does Google Say Are YMYL?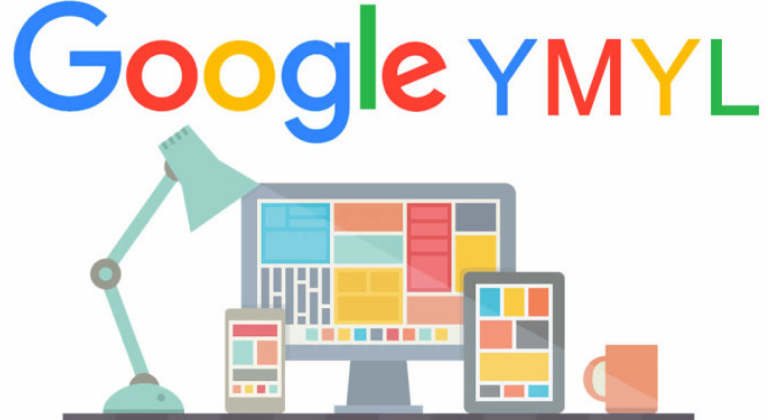 Image Source: antevenio.com
As YMYL material is not limited to a single sector or genre, there are many different sorts of YMYL content that Google will take into account in its algorithm. It's difficult to know what's included and what isn't (since there's no thorough index for us to check), but these are the sorts of content we normally believe to be included:
Current events and news
Civics, law, and government
Finance.
Health safety and medical science
Group-specific information, such as that associated with groups based on ethnicity, religion, veteran status, and other factors.
Commerce and shopping
This list of YMYL niches is by no means complete. As indicated above, a YMYL page is any page that gives people advice, assists them in making a choice, motivates them to do something, or has the potential to somehow have an impact on their life. Google advises searching analysts to exercise their best judgment when attempting to identify websites or material that is YMYL.
Google's EAT and YMYL for better content
Image Source: knowagency.com
To truly understand YMYL and how it might affect your results, we need to first understand E-A-T (expertise, authoritativeness, and trustworthiness) and Google Quality Rater Guidelines.
Expertise: the knowledge of the content's author
Authority: the reliability of the content's author, the material itself, and the website
Trustworthiness: the reliability of the website, the material's author, and the content itself
E-A-T is crucial for YMYL websites because inaccurate information on YMYL subjects can hurt readers physically, emotionally, or financially. You will probably lose out on higher rankings for your website if you don't adhere to E-A-T's recommended practices for YMYL topics.
Best SEO practices for YMYL pages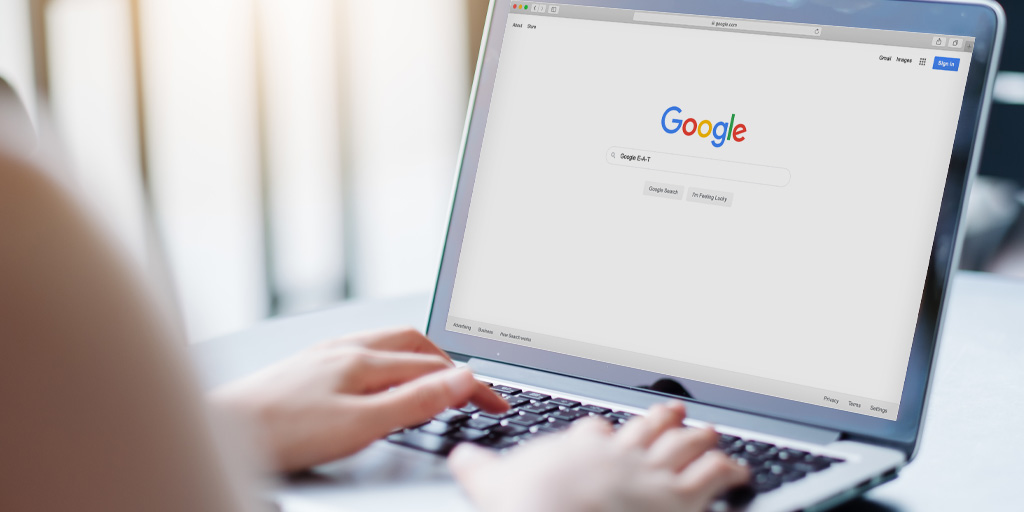 Image Source: lucidadvertising.com
As Google seeks to better comprehend searcher intent, it's hard to overlook the link between YMYL content and SEO. After all, Google's functionality depends on offering consumers the most relevant results for a particular query.
Although YMYL may not explicitly explain how the algorithm works or functions as an important SEO ranking factor, it does offer a valuable framework for approaching the process of producing content for organic search when dealing with YMYL issues. Here are a few additional strategies for developing YMYL content for SEO:
1. Be persistent
There is a slim chance that Google will suggest brand-new web pages for YMYL topics. Therefore, if you wish to write on YMYL-related topics, be ready to wait a while for your content to rank. Spend some time on the following three recommended practices while you wait.
2. Create high-quality content
You must create content that is of high quality if you want to gain links or rank for your selected keywords. This involves adhering to well-known ranking variables (such as on-page best practices and technological improvements) as well as Google's suggestions in the SQEG. Ensure that you are writing YMYL content that is relevant to your business and services and written by a subject-matter expert.
3. Link externally in your content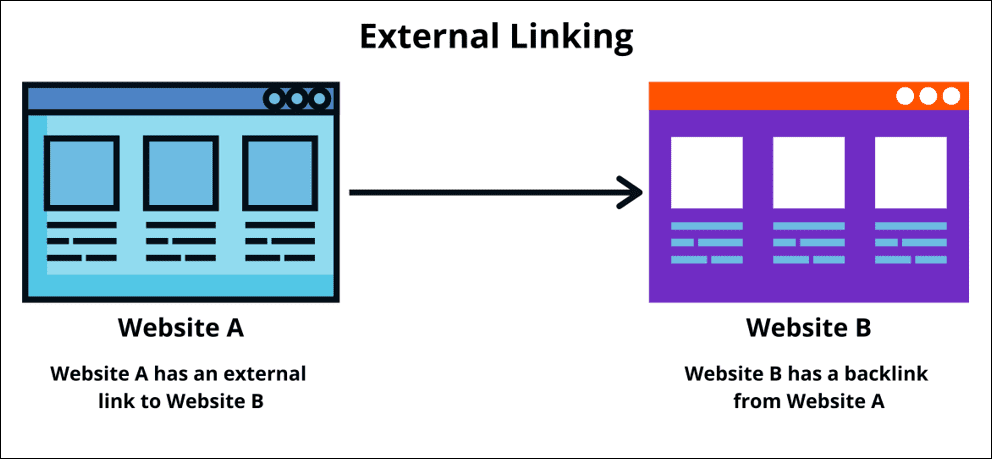 Image Source: infidigit.com
You ought to constantly include links to other authoritative sites in the information you produce. External citations enable link equity to go from your domain to the site you linked to and vice versa, which can enhance the credibility of your own website. Only connect to authoritative sites since linking to spammy or low-quality YMYL pages might degrade the quality of your own page.
4. Create links to your material
You also need to establish links to your own content. Backlinks from other reputable websites convey link equity from the referring domain to your own website as well. This increases the authority of your own website since other websites are more eager to use you as a source and link to your company.
5. Boost the E-A-T of your website or brand
Image Source: hurix.com
Take a bit of time to improve your site's overall E-A-T. Update any low-quality content
on your website, and make sure that your contact details and professional background are easily accessible. Make sure that any user-generated content on your website, such as comments and forums, adheres to your branding by keeping an eye on it. Last but not least, cease using any black hat SEO techniques that might harm your brand's reputation and SEO rankings (such as link spam or keyword stuffing).
6. Include Author Bios and customer service information
Add a biography with evidence of your subject-matter competence towards the conclusion of your writing. A professional portrait should also be included. Knowing the precise author of an article is more crucial than ever for readers and Google quality raters. If websites continue to post under their firm names, they can anticipate a decline in rankings. Similarly, giving visitors helpful contact, customer service, and transaction information may aid in expressing all these values.
7. Get Help
You might want to get in touch with SEO experts if you're having problems coming up with content or if you want to improve your site's rankings. Getting help with the SEO of your website can help position it for long-term success in the SERPs. SEO may be challenging, particularly when it comes to YMYL topics.
Comparison Between YMYL And Non-YMYL Pages
Image Source: supple.com
What specifically distinguishes YMYL pages from other types of web pages in terms of accuracy and reliability? YMYL sites frequently provide content that might have an effect on users' capacity to maintain their financial stability, physical health, or sense of security. The material supplied on these pages must be completely vetted and unbiased since it is held to a higher degree of accuracy and dependability.
On the other hand, since users often don't rely on this kind of content to make decisions regarding their well-being, non-YMYL sites may have greater leeway when it comes to offering promotional content and sponsored pieces.
Compliance with search engine rules is another important distinction between YMYL and non-YMYL websites. Website owners must go above and beyond to make sure their content complies with quality requirements because, as was already discussed, failing to follow these guidelines might cause a loss of presence in SERPs. In a similar way, legal restrictions could also be relevant, something that is often not the case for other kinds of websites, depending on the sensitive subjects the website covers.
Overall, it is undeniable that producing reliable YMYL content takes more work than producing content for other websites. Before publishing anything about these subjects, website owners must conduct in-depth research and, when necessary, adhere to stringent legal standards; only then will they be able to offer accurate responses that will win over users' trust over time.
Final Take
Image Source: mikgroup.ch
It is evident that YMYL pages have a substantial influence on user experience as well as search engine rankings. Although they require more skill to produce than non-YMYL material, the payoff in terms of increased user trust and exposure might be worth it.
The creation of YMYL content must adhere to criteria established by Google and other search engines. This includes abiding by any laws or ordinances that could have an impact on the information or layout of the page.
When developing YMYL websites, additional skills in SEO and a solid comprehension of how ranking algorithms operate should be used. Incorporating best practices into the construction of this kind of webpage can also help assure success.
Overall, YMYL pages have a significant impact on the digital environment of today and are held to a higher standard than regular website material because of this. Understanding what constitutes a good YMYL page is crucial for anyone trying to optimize their online presence through organic search results. By adhering to the aforementioned recommendations, one can guarantee that their website satisfies all requirements while also providing a fun experience for site visitors.
Featured Image Source: aprintaa.com