Are you looking to shape your digital marketing plan and are discovering methods such as search engine optimization (SEO) tools? One of the major ways to help your company get more high-quality leads is through SEO, but it can be difficult to handle if you're unfamiliar with it.
One main issue affecting most blog owners is lacking useful tools. Maintaining the highest level of SEO performance is crucial for businesses. They risk losing a huge amount of search engine traffic to competitors if they underperform in their strategy. Dive in to learn more about Ahrefs, one of the most popular SEO tools available.
What Is Ahrefs?
Ahrefs is a web-based application that aims to grow your business by helping to improve your website's search engine optimization (SEO). It does this by tracking the website's progress and giving insights on how you need to improve it.
It is among the tools used by the Digital Marketing industry and SEO. However, since Ahrefs features are vast, it can be easy for bloggers to get lost in the noise, and they may underuse the tools by tracking a few keywords and websites.
What Are the Important Features of the Ahrefs Website
Image Credit: pinterest.com
Ahrefs tools give content creators, marketers, SEO specialists, and agencies some features such as:
1. Site Explorer
Ahref's Site Explorer tool allows you to see the performance of your website in search engines. It includes areas such as:
Domain Rating (DR)- This is Ahref's metric to measure your website's link profile quality.
Referring Domains- Ahrefs allows you to see how many unique domains are linking to your website.
Backlinks- Ahrefs shows the number of backlinks directed at your website and the site's backlinks' quality.
Organic Keywords- This allows you to view how many keywords your website ranks for in different search engines.
Organic Traffic- This metric allows you to see the number of people who visit your website from different search engines.
You will also view performance graphs about organic traffic, competitors, paid traffic, and search traffic from one country to another.
Image Credit: topattack.com
2. Keywords Explorer
With this tool, you can perform research on the keywords for new content. It is not your average keyword analyzer. It is better than the standard Google lookups as it's integrated with Amazon capabilities, Youtube, and international search engines such as Baidu and Yandex.
It includes several areas, including,
CPC– This is the average cost per click for keywords on the Google Ads platform.
Search Volume– This is the number of times a keyword has been searched on the Ahrefs database.
Keyword Difficulty– This is Ahref's metric to measure how difficult a keyword is to rank in search engines.
Global Volume- This is the search volume from the markets where the same keyword has been used.
CPS- This is the average cost per click that each keyword generates.
Return Rate (RR)- This estimates the number of times a user searches for a particular keyword in a month.
In addition, it allows you to view the SERP features for any keyword you are researching, like related keywords and featured snippets. The tool will also allow you to filter keywords by language and country.
3. Site Audit Tool
This is helpful for any SEO campaign that helps users find and fix on-site SEO issues. The tool crawls your website to identify any technical SEO issues that can prevent you from achieving higher search engine rankings.
You'll see a summary of alerts, warnings, and mistakes and a score for overall health. Also, since it's cloud-based, you will get free computer resources.
4. Leaderboard Tracker
Ahref's rank tracker is another tool to help you track your website's progress in search engines and valuable traffic stats such as impressions and clicks. It has the following areas:
Keywords- The number of keywords you want to track.
Average Position- Average position of each keyword you are tracking.
Visibility- The estimate of clicks gained by your website on the search engine results page.
Positions- The Ahref feature shows how the website's ranking positions are changing over time.
5. Content Explorer
This SEO tool helps you to find popular content on the web, where it finds influencers based on topics you entered in the tool. In addition, you can use this feature to find backlink chances or potential partners.
What Are Other Ahrefs Tools
Many additional tools are included on Ahrefs to support your SEO effort. The following are a few amazing examples:
Link Intersect- This handy tool allows you to learn about websites not linking to your own site but your competitor's site so you could potentially pitch to them and create a backlink profile.
SEO Toolbar- Get access to most Ahrefs tools through the SEO toolbar available for Firefox and Chrome.
Batch Analysis- This allows you to create a single report where you can put up to 200 URLs that you can create directly from your browser or export.
Domain Comparison- This allows you to check backlink profiles of five separate domains side by side to give insight into how your competitors perform.
Ahrefs Rank- This allows you to check out the top websites according to Ahrefs rankings.
What Are the Key Functions of Ahrefs?
There are many ways to use Ahrefs for your marketing efforts. Below are some of the popular functions:
1. Performing a Website Audit
When it comes to optimizing the on-page score of a website, a website audit is one of the primary methods. There are various parameters that Ahrefs will evaluate to give you a detailed picture of the sections in your website that are lagging and provides suggestions accordingly.
This is one of the most recommended applications for SEO executives, and Ahrefs helps scale SEO activities. However, when it comes to boosting your online promotional campaigns, the internet's best SEO tools provide you with crucial data that is both relevant and valuable.
Based on the threat level, Ahrefs' website audit tool will alert you of the issues, which have been divided into three priority levels: critical, medium, and low. Then, the SEO experts will advise their team on how to move forward. Plus, website auditing tools allow you to check for broken links, missing alt text for images, title tag status, and other important metrics.
2. Conducting an Extensive Keyword Research
Before beginning any online promotion activity, keyword research is one of the essential tasks that every marketer undertakes. It may be used for paid advertising campaigns, developing blog post topics, or generating organic traffic.
The keyword explorer provided by Ahrefs includes a vast number of functions. The data is almost correct and shows to be useful, starting with the ability to determine the keyword difficulty level and the volume of advanced searches.
Ahrefs is the best tool to help you with growth if your company has clients from several countries. The tool makes access to a global keyword research platform possible and depending on the country, you can check every keyword.
Additionally, it offers additional keyword research capabilities, such as report export and custom filter attributes. Using the platform, you may also analyze keyword research for YouTube, Amazon, and Bing.
3. Spying on Competitors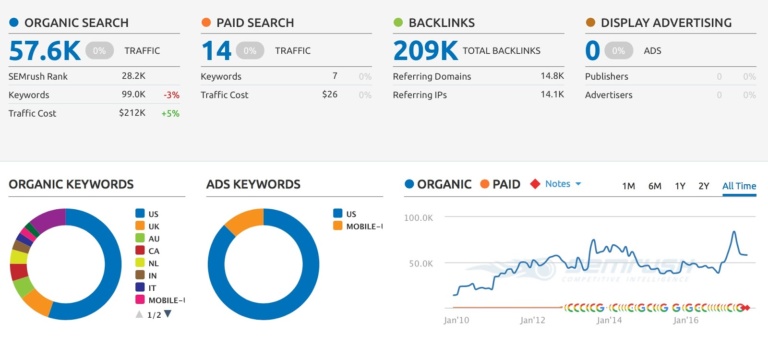 Image Credit: neilpatel.com
Every marketer is interested in the market performance of their rivals. But, according to several metrics, Ahrefs is the greatest tool for competitive spying.
It assists you in generating data depending on the website's traffic source and the keywords they emphasize. These facts are necessary to calculate the worth of your website's traffic and place it accordingly.
The benefit of using Ahrefs is that the data is generated quickly. You may get detailed information about their top-performing keywords on their websites. It also informs you of the terms for which the rival websites are ranked. The Ahref Site Explorer function is effective for both organic and sponsored searches.
4. Monitoring Backlinks
For SEO experts and marketing professionals, this feature is extremely beneficial. In addition, a backlink-checking tool is available from Ahrefs. As a result, you can easily track how well your website backlinks are performing.
When determining how high a search engine will rank your website, backlinks are one of the most crucial factors. Therefore, you should pay extra attention when obtaining backlinks for your website if you deem the priority level high.
You may monitor the backlinks your brand has gained or lost. You may also track the data based on the source of the time frame and the backlinks. The combination of the backlink tracking feature and the keyword research tool is ideal for assessing the efficacy of SEO efforts.
5. Tracking the Ranking of Keywords
Image Credit: websiteincome.com
Monitoring keyword position is crucial to determining the ROI after spending so much time, money, and effort on SEO. Ahrefs enables you to obtain summary information for every keyword for which your website ranks on a specific search engine.
When evaluating your website's rating, dependent on the type of device the end user is using, the Ahrefs rank tracker tool gives you critical data. For example, you may track the report based on whether your target audience utilizes a desktop or a mobile device.
Additionally, it enables you to export data in Microsoft Excel format. Depending on the term you are concentrating on, you can automate this process weekly or monthly. The greatest benefit of using Ahrefs is that it enables you to monitor the keyword ranking position for a specific nation.
6. Research Content Ideas
This application benefits content marketers and creators because it can occasionally be difficult to develop blog topic ideas for your website. This issue is due to the lack of information on the blog themes and keywords that should be targeted for your website.
Ahrefs gives you a platform to browse stuff when you use it. You can produce keywords and topics from a huge database using the content explorer feature. The tool also assists in identifying popular and trending subjects on social media.
The data that Ahrefs' content explorer offers is overwhelmingly goal-oriented. They get reliable data from millions of articles and keywords worldwide. The amount of search engine traffic the article has received and the number of social engagements are a few crucial measures that enable you to make this determination. Depending on the material you want to concentrate on, you may filter the content idea research report.
7. Check for Any Content Gap
Image Credit: vikenpatel.com
Content gap identification is one of the most distinctive qualities that distinguish it from other digital marketing tools. Checking your published material and comparing it to your rivals is the basis of the content gap. This information can be used to tell which content your rivals are posting and which content you are not.
An application called Content Gap Analysis tool is available from the Ahrefs dashboard. You must enter your competitor's domain name and the keywords you want to concentrate on here. The software will automatically compare the differences between your website and one of your competitors. It will immediately inform you of any gaps in the information.
In general, the tool will conduct research using primary and secondary keywords. Additionally, you can use a mix of long-tail and short-tail keywords to evaluate. This application offers a comprehensive understanding of the subjects you have not addressed but that your rivals are doing and outperforming you in.
Ahrefs Pricing Plan
Image Credit: backlinko.com
You can choose your Ahrefs plan from four different pricing options, where you can choose monthly or annual billing. They include:
a). Lite Plan
The Lite Plan with Ahrefs will give you several features at $99 per month:
Site explorer tool
Site audit
SEO dashboard
Rank tracker
Keywords Explorer
Alerts
This one-user plan will also give you 500 report credits monthly, but you can also add users. There are two types of user options:
Power User- For this user, you will need to pay an extra $20 per month
Casual User- You will pay an extra $50 per month for this plan.
b). Standard Plan
This plan will give you everything from the Lite plan, and you will also benefit from the site explorer feature at $199 per month. These will include extra features:
Broken links
Content gap
Outgoing links
Broken backlinks
Calendar view
Link intersect
The Standard plan includes a six-month history view, Content explorer, report sharing, domain comparison, and a position chart history.
c). Advanced Plan
At $399 per month, you get everything from the Standard plan and add other features such as:
Ahrefs search
Google Data Studio
Site structure and HTML source added to the site explorer
Content Master
Two-year history view
d). Enterprise Plan
The Enterprise plan costs $999, and it includes the features from the Advanced plan with extra features such as:
Unlimited history
API features
Directory Listing
Access management
SSO
Audit log
Pay by invoice
This plan is best for large agencies and companies, and you can pay more per month depending on individual needs.
Ahrefs Support
Image Credit: blogginglift.com
Email, phone, and live chat help are all available from Ahrefs. In addition, direct help access is available from the dashboard. Simply click the question mark arrow in the bottom right corner of the window, which will give you access to several options, including Help Center, Ahrefs Academy, Suggest a Feature, and Chat with us.
You may learn all you need to know about Ahrefs in the support center. Additionally, their team and experts answer most of the frequently asked questions, making it a veritable gold mine. There you may find FAQs, lessons, and starting tips.
You can chat with their team by clicking the "Chat with Us" button, and responses typically take less than ten minutes. Here, you can ask questions directly related to your issue.
How Does Ahrefs Differentiate Itself from Competitors?
Ahrefs is among the best keyword research tools since it goes deeper with the keyword research data and shows the average search volumes, among other vital information.
Moreover, Ahrefs reveals the expected number of clicks at the search engines for each query. After all, understanding whether searchers are interested enough in search results to visit websites is crucial. This helps you to avoid targeting keywords that won't generate clicks from Google to your website.
Another way Ahrefs is different from its competitor is the backlink growth. It allows you to precisely compare your website's backlink growth or decline to the competitors.
Should I Use Ahrefs or an SEO Company?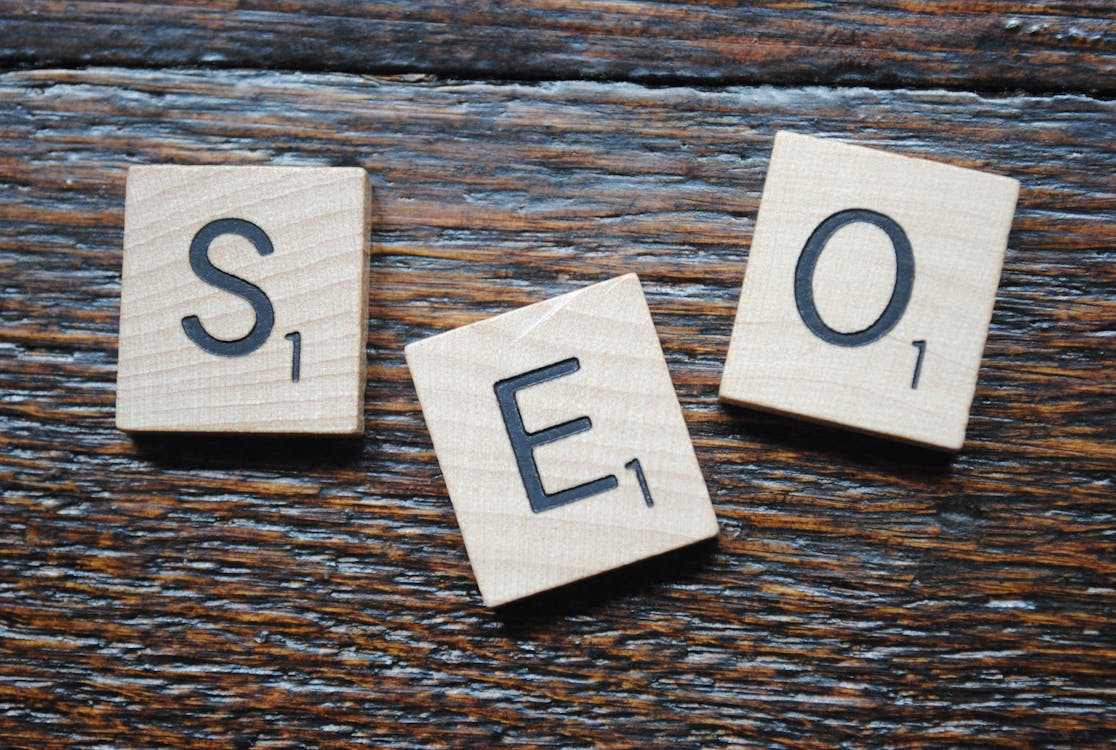 As you learn more about SEO, you could debate whether it's better to hire an SEO agency or sign up for a service like Ahrefs. Both of these are fantastic choices for your company.
Ahrefs can be useful if you want to manage your SEO campaign. First, you'll have the equipment to monitor and improve your campaign. It is appropriate if you have a team of highly qualified marketers or one that is eager to learn.
On the other hand, it might be best to rely on an SEO business if your team is overwhelmed with other tasks or lacks time to study SEO. You can depend on them to create an effective campaign for your company because they are specialists in what they do.
Instead of adding to their to-do list, this enables your team to concentrate on more crucial activities.
Conclusion on Ahrefs
There is no doubt about Ahrefs' ability to scale and measure the performance of digital marketing efforts. Plus, it has one of the best keyword tools you can get on the market.
We have provided you with all the information if you want to get maximum value out of your Ahrefs subscription. In addition, we have discussed the features you might check when dealing with this huge tool.
Featured Image Credit: serpwizz.com