Did an AI content generator write this article?
With the dawn of technological advances like the GPT-3, AI is getting better at writing intelligible content. Content writing is improving in that it is indistinguishable, if not better than most human-written content. Open AI allows the public to use some of these language prediction tools.
As a content creator, the best AI writing generator is not your competition, but a tool to enhance the efficiency, speed, quality, and amount of content you can put out.
After testing out different AI writing tools with a similar topic and seeing the results, we have compiled a list of the best AI writing tools below. But first, what exactly is an AI writing tool?
What is an AI Writing Generator?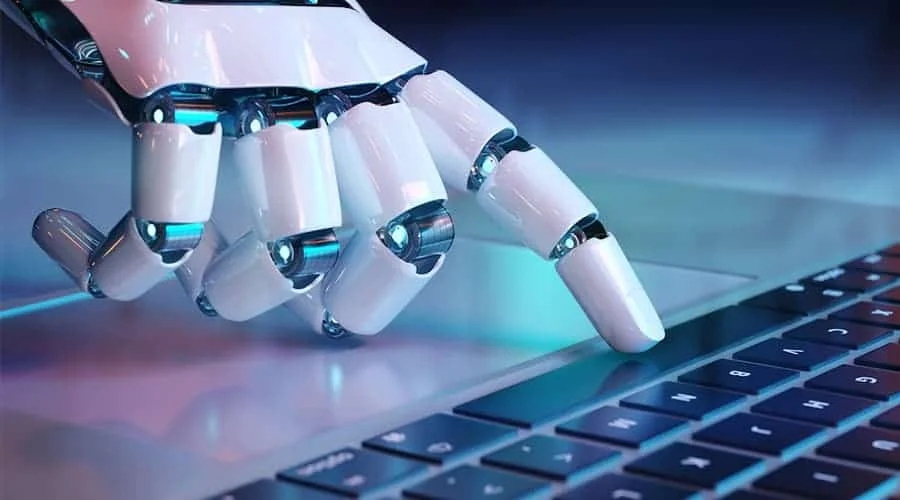 Image Source: bbntimes.com
AI stands for "artificial intelligence," and the way AI works is mostly by learning patterns, structures, and trends and then copying that to achieve a goal. An AI writing generator works similarly. The AI is taught through a large database of existing content to see how the human written content structure is in terms of approach and context.
There are billions of blog posts, and there is no way an AI content generator will miss out on certain patterns. This way, the AI will come up with convincingly accurate content writing.
To use an AI tool, a user needs to give a topic or outline, and the AI article writer will get the job done as efficiently as a professional would.
Best AI Writing Software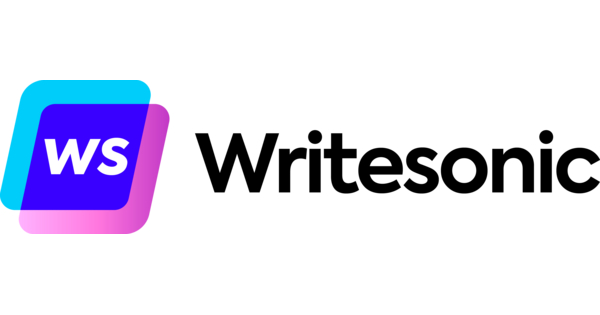 Image Source: g2.com
Writesonic is based on the latest GPT version, which means it is already ahead of the pack. The software has a lot of capabilities, including writing in up to 23 languages. In addition, Writesonic has a free trial and an affordable paid package for all the magic it can do.
There is much more that Writesonic can do apart from just writing blog posts, including product descriptions and marketing copy content.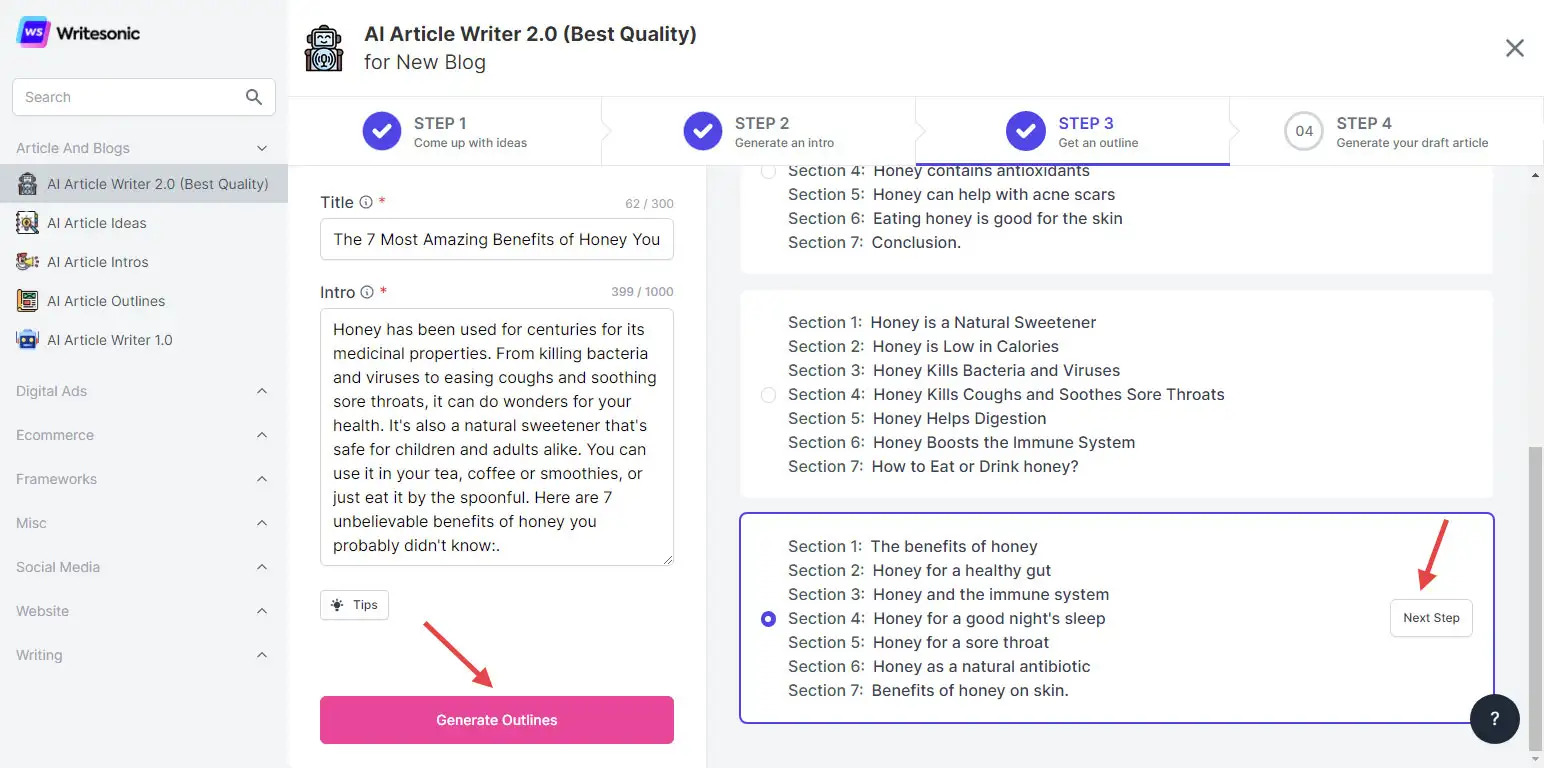 Image Source: thesideblogger.com
There are different content ideas and templates in Writesonic to get rid of any writer's block, which is a challenge for anyone who is into content creation.
Writesonic is the one-stop software to get your SEO rankings up and improve your efficiency.
Copy AI has up to a whopping 25 languages, making your content potentially accessible to millions of people across the world. There is much more that Copy.AI brings to the table, including easy-to-use software that makes your work easier and faster.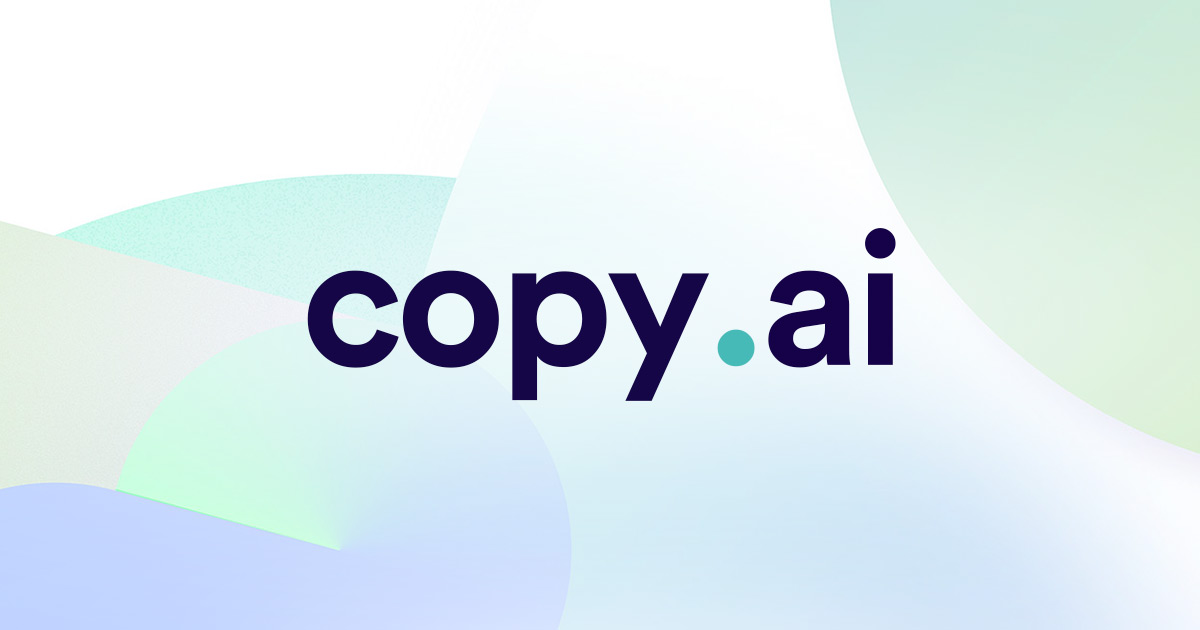 Image Source: copy.ai
With Copy.AI, you can work on sales, blog posts, ads, social media, and websites, encompassing all content creators' tools. This content tool is great for anyone producing not so much work but more than a person can do efficiently by themselves.
Rytr pushes the limits by having up to 30 languages. Rytr is built on GPT-3, which you should hope the software you use is built upon. There is a lot that Rytr can achieve, including blogging, marketing copy tools, and product descriptions.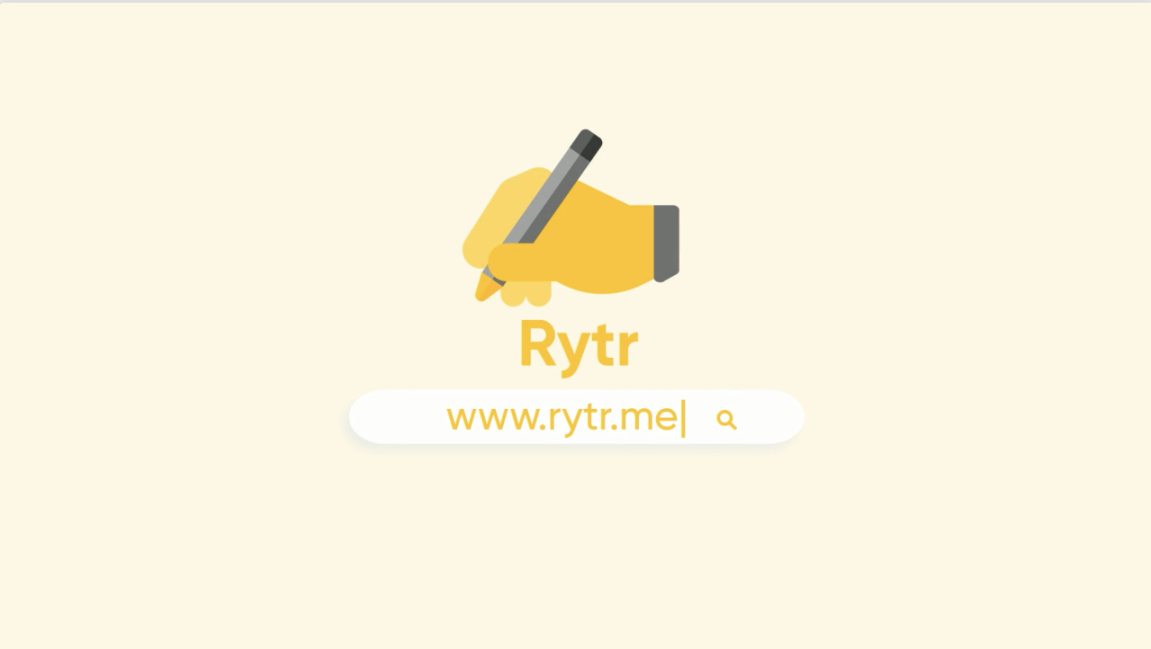 Image Source: rytr.com
The one feature Rytr has that you might need to pay attention to is the copyrighting tools. The software includes AIDA and PAS formulas if you want the best results for copywriting.
Rytr has up to 5000 characters for its free plan, which works perfectly for many blog posts. Rytr is a perfect automated article-writing software that will work perfectly to give efficient and trustworthy outcomes, especially in languages you do not understand.
Short-form and long-form content are what writers decide on before starting a blog. Jasper has short and long-form article templates to create content on the fly.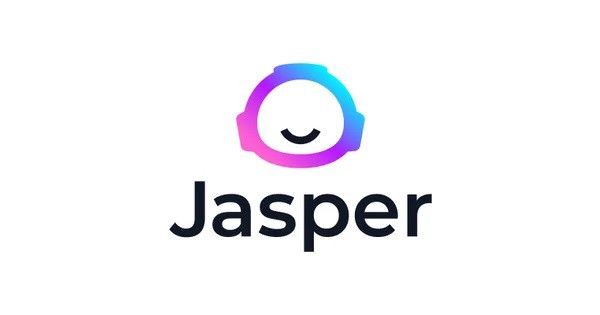 Image Source: winnie-jones.medium.com
Once you tell Jasper what you want on your post, there is a launchpad to help you delve into content related to your desired topic. This process takes a short time, and your writer's block is taken care of before you feel it.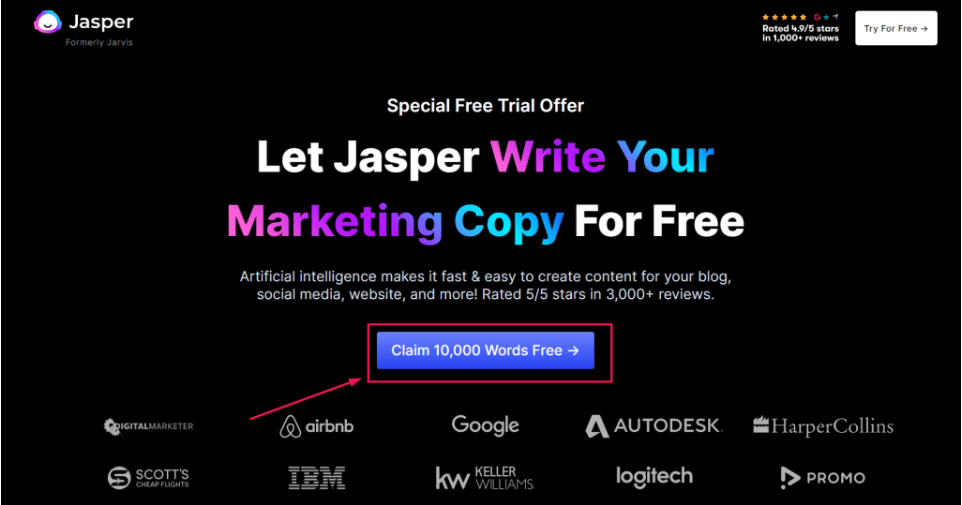 Image Source: enjoy-aiia.com
Jasper is an amazing AI writing tool that comes with help documents and training resources to help you navigate the software to save you time and increase your efficiency.
Also known as Snazzy, Smart Copy does precisely what its name says. The software is a smart tool for content writers powered by GPT-3, taking the competition with other software to the next level. From ad copy to social media copy and product descriptions, Snazzy takes care of a content creator's needs in a wholesome manner.
Image Source: simplified.com
Snazzy will do that in just a few seconds if you want great landing pages. The AI writing assistant software has a fair price for its package that is affordable for everyone trying to get more efficient in content marketing and creation.
6) Hyperwrite
Hyperwrite is an amazing free AI writing tool, and you do not have to pay for subscriptions. What is better about the software is the ability to have it as one of your Chrome extensions.

Image Source: hyperlandai.com
Hyperwrite is free, which might make you ask a few questions about the efficiency. However, the tool is just as efficient, if not better, than other tools.
Benefits of AI Writing Tools
The best thing about technology is the good results you can achieve when you embrace it. AI writing assistants are no different. So here are the benefits of using an AI writer.
a) Cost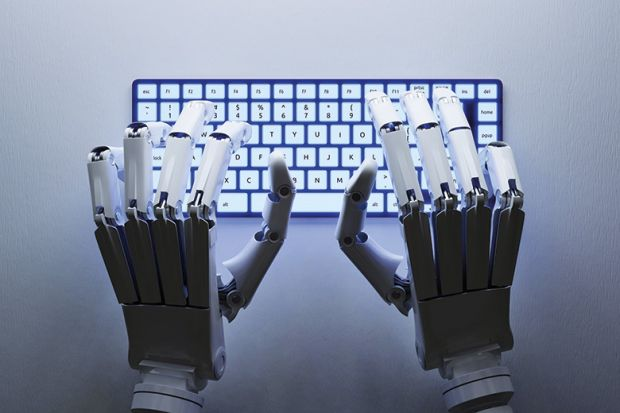 Image Source: timeshighereducation.com
If you have a lot of content to generate, you can save on costs that would have gone towards hiring people to get the work done. An AI writing assistant can do a better job than some people, if not a similar quality of work. The writing process involves physical typing, and you can imagine how much human resources one can replace using AI.
b) Efficiency
How long does it take you to write a blog post? AI writers take longer than you unless you are Rose Luiza Fritz. There are many other things that an AI writer will do apart from just writing. An AI writing tool will check the tone, grammar mistakes, structure of the article, and more.
The one thing that might be a worry for some people is keyword inclusion. However, AI writing tools can now include keywords to help your blogs perform just as well as other blogs. AI content generation tools can make your site successful and you can sell your business in no time.
c) Zero Writer's Block
AI has access to millions of articles and blogs you have yet to come across in your lifetime. Therefore, AI can generate content better compared to human beings. The only content a human has the edge over AI is new and occurring events, which is very little compared to already existing content.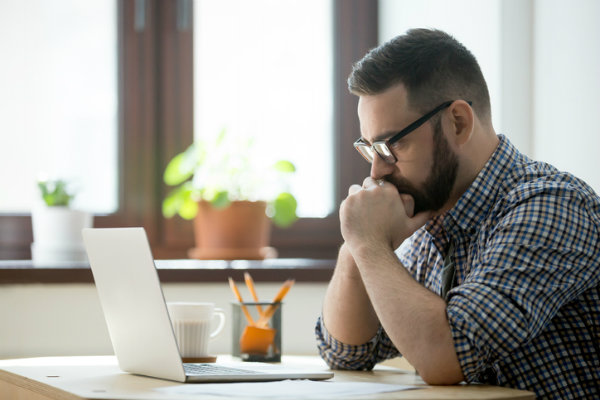 Image Source: purdueglobal.edu
If you have an idea you want to write about but are having difficulty coming up with content, you can input the topic, style suggestions, and tone that you want the article to have, and you will be good to go. Soon, you will have a complete article from which you can pick ideas.
d) Multilingual Blogs
AI tools are outdoing humans by far. For example, you can get an AI writing tool to help you write content in a different language. There is a lot of value added to your content when more people worldwide can access it.
An AI tool that can write in a different language is one of the best tools for running a local and international SEO. A lot of content needs to be translated into a different language, and you can be sure that getting someone to do that job is expensive.
Apart from creating content in a different language, you can translate existing work to a different language with a simple click. This feature makes the content creation process much more efficient than generating content afresh. Imagine how much value you can add by simply translating the content you already have into different languages.
e) Idea Generation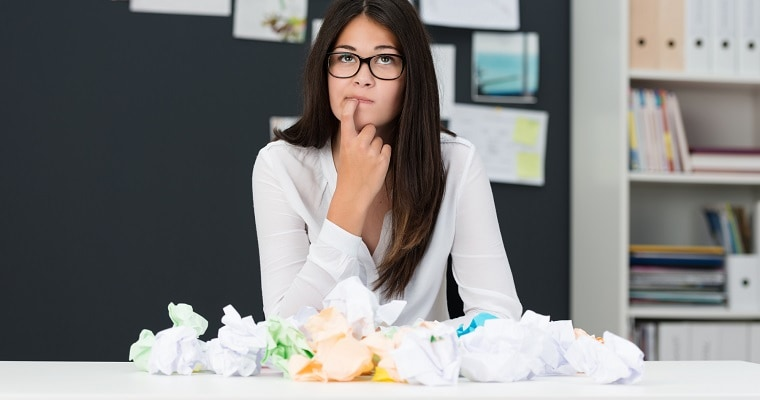 Image Source: searchenginejournal.com
You can use AI to generate ideas for articles. If you are familiar with content writing, you will know that the part where you take the longest time is during ideation. If you can get this out of the way, you can be more efficient even if you are typing the blog post yourself. Search engines are helpful, but rabbit holes make it difficult to settle on an idea. How about letting AI do the digging for you?
f) Content Management
AI is not limited to writing articles alone. You can use AI to respond to your emails, create social media posts, answer messages, and develop ideas for articles.
Creating content is more complete when you incorporate other things like social media, and AI can do that now.
Have you ever seen websites with message boxes that engage you while browsing the internet? Of course, you have interacted with AI at that point.
g) AI Copywriting Tool
Copyright is a big issue that can bring you down. With an AI writing tool, you will have all the relevant information to keep you on the safe side of things.
h) Improved Earning and SEO-Optimized Content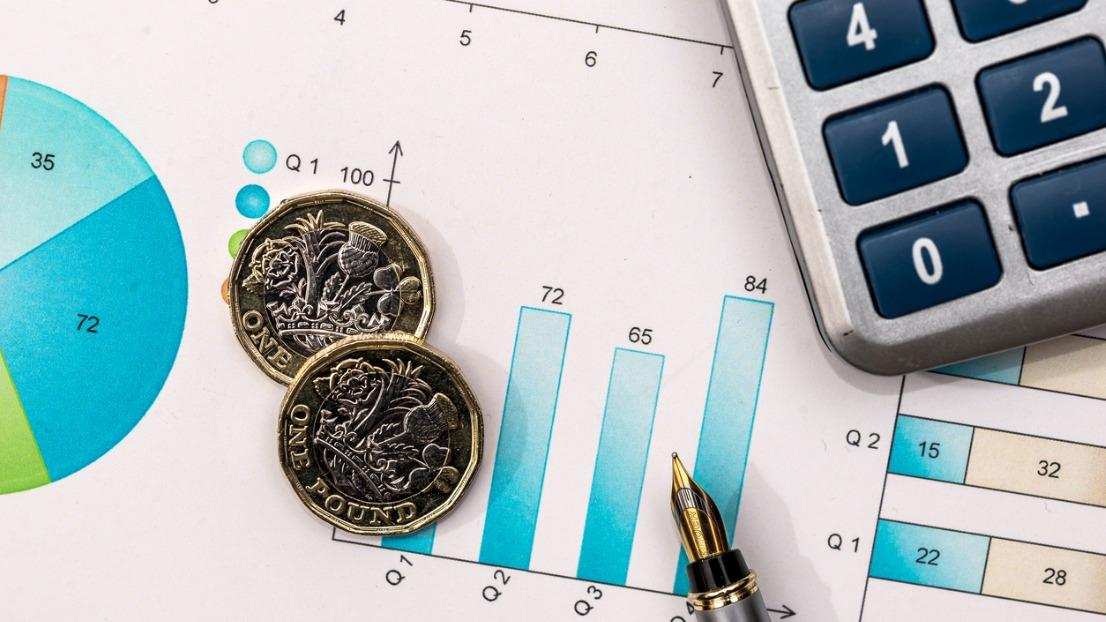 Image Source: financialhealthblog.com
Once your articles are consistent and compelling, you will start seeing some results. Besides saving money, AI also helps you earn more money. Through creating ads, managing social media by responding to messages promptly, and creating posts in good time, your performance will see a spike.
Since almost any AI content writing tool can identify keywords and use them efficiently, content creation tools are the way to go about your SEO content ideas.
Some Downsides of AI Writing Tools
While there are many productive ways to use AI to create high-quality content and generate articles, the product has a few downsides. However, AI writing tools are still developing, and some of these problems will be sorted out in the future.
Here are some downsides to using AI.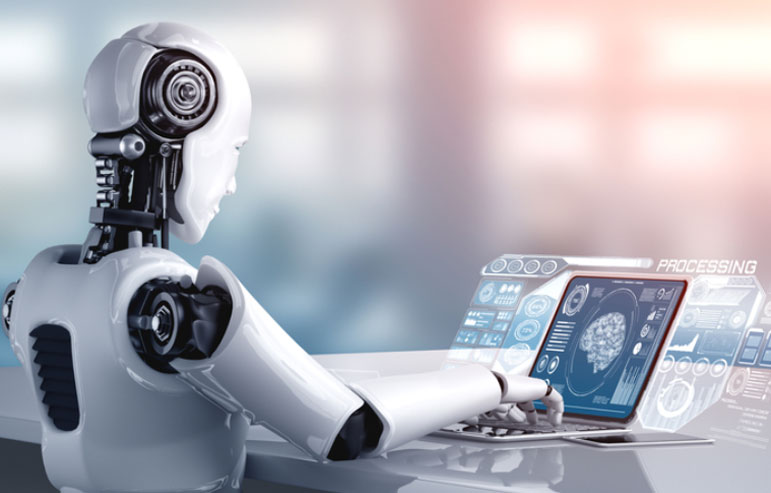 Image Source: chitkara.edu.in
i) Existing Content
AI will only develop new content if it learns from existing articles. Therefore, getting new ideas from AI-generated content might be impossible. On the other hand, AI writing software learns by crawling millions of articles published before. Therefore, only AI writing software tools can give you new ideas. You can use AI to eliminate your writer's block but not to give you creative ideas.
ii) Plagiarism
Only some AI writing tools out there are perfect. You might run into content writing tools that need help with long-form content. Plagiarism is an offense Google does not take lightly. Therefore, when finding an AI writer tool, be careful about the content it is generating. There are a few key features you have to pay attention to, and that includes any anti-plagiarism features.
iii) Low Google Ranking
While you can use AI to generate content that Google will not flag, it is a risk to use AI writers. While the risks are the way to achieve great things, knowing what the less lucrative side of the risk holds is important.
Can Google Detect an AI Written Content?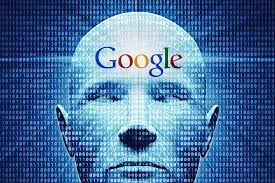 Image Source: nypost.com
Yes. Google can detect AI and has been having a policy on AI-written content. There are some fears that some tools might need to be able to write quality content compared to how a person would. There needs to be coherence with the content, which is easily detectable.
The other reason Google might be less open to AI content generators is that the AI depends on existing work. There is a risk of published work needing more ideas, making much of the content redundant.
As of September 2022, AI-generated content violates the Webmaster Guidelines by Google, and one can be penalized for having AI-generated content. However, natural language processing technology is getting better daily and goes undetected most of the time.
Final Thoughts
AI is taking over. However, the best thing to do about it is to embrace it and make it work for you other than competing. You can use AI to enhance your output and become faster and more efficient without hiring more hands. Remember, AI is a tool, not competition.
Image Source: bbntimes.com