Nowadays, when you talk about SEO (Search engine optimization), you will often come across two terminologies- Local SEO and Global SEO. However, global SEO is among the main reasons you should focus on your company's online presence.
Marketing is no more a one-size-fits-all operation in today's digital era. Instead, it has transformed into a customized process that varies depending on the country a person or business is in.
Other countries than the United States use Google and other search engines. Due to the increasing number of businesses doing business globally, developing a solid global SEO strategy might help you expand your audience and income abroad. So dive in to learn more.
What is International SEO?
As its name suggests, international SEO is all about SEO, but it's meant for content in multiple languages. International SEO, also known as Global SEO, is the strategic process of optimizing a website to rank in search engine results for target countries, regions, or languages. The optimization is done so that Google understands the targeted country and displays your content to international users.
Global SEO improves your search visibility by designing your site's content, off-site link building, and technical SEO elements to mirror Google's algorithm quality signals in the chosen country or language. Not only will international SEO boost your SERP rankings in other regions through geotargeting, but it will also improve your site, giving all your website visitors a better user experience.
Do I Need an International SEO Strategy in Business?
Although global SEO is great, it's not for everyone. There is no use in globalizing your content if your services are only offered locally. Your new website visitors will just be dissatisfied when they discover that the solutions they sought are unavailable to them.
In this case, you should start by expanding your business and making it available to other locations, and then you may proceed to localization and international SEO. Therefore, you might need an international SEO strategy if you are planning on selling your services or products overseas and want to appear on their search engine results pages (SERPs) for international customers to find you.
Notably, given the number of companies competing on the global stage, there is an increased challenge of ranking highly for the relevant keywords, so it's critical to have a comprehensive strategy.
How Does Global SEO Help your Business Operations?
1. Brand Awareness
Global SEO can increase your brand's visibility worldwide if the right SEO team carries it out. Since you are optimizing your website to appear in search engines worldwide, you automatically increase the chances of more people seeing your business's name when they perform a search related to you. In addition, people who see you appearing in the search results start linking your services with your brand.
2. Sales
Businesses that ship products internationally, have locations worldwide, or offer services that don't require clients to come into their office can gain an advantage from a global SEO strategy.
After all, you're informing individuals in other nations that your products and services are accessible to them wherever they may be. Moreover, since you're giving them information about your services or products in languages they can better understand, they might feel more comfortable purchasing from you and hence more sales.
3. Customer Experience
Your website's quality ultimately improves due to the changes you make to make it more competitive on a global scale. In addition, your visitors will have a more positive experience on your site as a result. This is especially true if your web material is in a simple language for them to understand.
Before exiting a web page, most users stay there for 10 to 20 seconds on average. If customers don't find all the information they need on your website or the content isn't interesting, they'll probably leave.
Additionally, suppose your website's design is dated or challenging to use. In that case, visitors may lose trust in your company because they will assume that you don't care about improving it for them.
However, if people enjoy their time spent browsing your website, they're less inclined to look elsewhere for the good or service you provide.
How to Execute Global SEO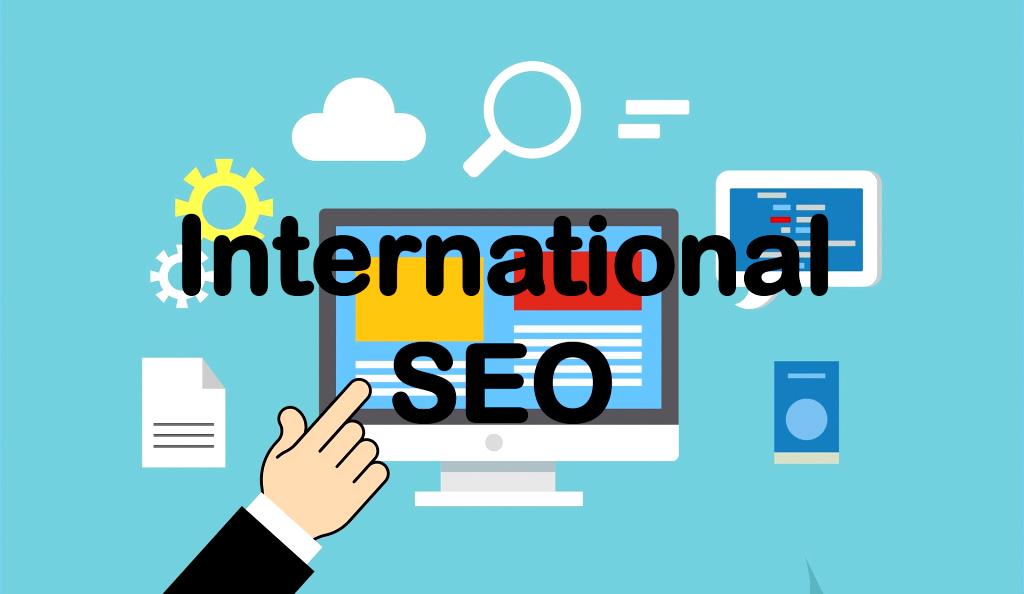 Image Credit: dotnek.com
If your business operates internationally, it's vital to start thinking about Global SEO. Are you ready to develop your international SEO strategy? Follow the steps below to get your website on international SERPs.
1. Determine the Countries or Languages that You Want to Target First
To have successful global SEO efforts, you must perform market research, among the most important steps in an SEO strategy. You can start by checking the Language and Location tabs in the Geo option in your Google Analytics account.
Note the languages and countries which convert well on your website, especially if you already have a global business. However, if you are not doing business globally, take advantage of the information in the Language and Location tabs by noting the user's behavior, especially the engagement, clicks, and time spent on your site.
Researching your competitors might be just as important as researching the language and location of the visitors to your website. By searching for the hreflang tags in their website's source code, you can rapidly learn the worldwide SEO strategies used by your competitors.
2. Plan Your Site's URL Structure
Once you decide on the countries to target, you can employ several URL structures to create good web pages or international sites.
The global SEO URL structure will mostly include:
a). Country code top-level domain (ccTLD)
A ccTLD is for a particular country, territory, or sovereign state, and it uses two-letter codes to communicate to search engines and site visitors. They are great for sending clear signals to local search engines, and they help to boost Google rankings locally.
However, the downside is this is the most costly URL structure to maintain, and each global site will have to maintain a different domain authority.
Some examples include:
juicyoranges.us (for a United States-registered site)
juicyoranges.uk (for a United Kingdom-registered site)
juicyoranges.jp (for a Japan-registered site)
b). Subdomain
When you use a subdomain in your URL structure, your website content will be hosted on a different "third-level domain" that may or may not be able to receive or transmit "link juice" to the root or main domain.
This URL structure is cheap and easy to maintain than the ccTLDs. However, it has several downsides. First, it sends a weaker signal to search engines than ccTLDs and subdirectories, weakening the domain authority. Lastly, subdomains may route users to an international site because of the language preference in default, but most customers prefer to browse in their local markets.
Some examples include:
juicyoranges.com (for content optimized for audiences in the United States)
juicyoranges.com (for content optimized for audiences in the United Kingdom)
juicyoranges.com (for content optimized for audiences in Japan)
c). Subfolder/Subdirectory
When you employ subdirectories in your URL structure, your web page content will be stored under a certain subfolder or subdomain in the root or main domain. It can be easy and cheap to maintain than ccTLDs, and it also unites domain authority to and from the root domain.
However, it has cons, like it would send a weaker signal to search engines with ccTLDs. Also, it might direct users to global sights because of the language and country in default, but most users still prefer to browse locally.
Examples include:
juicyoranges.com/us (for content dedicated to website visitors from the United States)
juicyoranges.com/uk (for content dedicated to website visitors from the United Kingdom)
juicyoranges.com/jp (for content dedicated to website visitors from Japan)
d). gTLD (generic Top-Level Domain) with language parameters
General Top-Level Domains (gTLDs) like .org, .info, .com, .edu, .biz, and .net are frequently used to target various kinds of international audiences, primarily based on the language they speak. As a result, language restrictions are frequently added to gTLDs.
Some examples include:
juicyoranges.com/?lang=en-us (for site visitors that speak or use American English)
juicyoranges.com/?lang=en-gb (for site visitors that speak or use British English)
juicyoranges.com/?lang=en-ca (for site visitors that speak or use Canadian English)
3. Use Hreflang Attributes
You can use Hreflang attributes or tags to inform Google and other search engines about the language used on a particular web page. As a result, search engines can display your page to people using the language you have attributed.
While you could think that this property is comparable to the gTLD URL structure with language parameters, Hreflang is a tag that goes into the source code of your website.
Therefore, you employ Hreflang tags to inform Google and other search engines which web page version to display for each country or language.
4. International Keyword Research
Image Credit: searchenginejournal.com
When conducting keyword research for your international SEO strategy, remember that just because a few keywords are popular in one language does not necessarily imply that they are equally popular in different languages.
There are online keyword research tools like Google Keyword Planner or Ubersuggest to get the right keywords for your global SEO strategy. Choose a high search volume, but a low search and minimum paid competition.
Remember the many search terms you would need to target if your company had operations in several nations, like the United States, France, Japan, Russia, and Spain. Unfortunately, they don't appear to speak the same language. Thus, they are unlikely to utilize the same search words fe search and browser searches.
It's time to look for branded keywords and queries that no one else can rank for if you see in your Google Analytics account that a good amount of traffic originates from different countries or people speaking different languages.
5. Localise your Web Pages Content
If you want your global SEO plan to be successful, you must translate and adapt your material to each country or language speaker you wish to target. Ensure you are careful you need to hire an editor or translator who is knowledgeable about your niche or sector and your local man who is fluent in both English and the local language.
You can also choose to work with an SEO company specializing in search-optimized translation and content creation. Both the use and access of these internet translation tools are simple.
None, however, can translate an entire piece of text that may accurately convey your message and establish a connection with your target audience, who are all people.
6. Incorporate Other Search Engines in your Plan
You are losing out on organic traffic and conversion if your global SEO strategy only optimizes for Google. Although Google is the most popular search engine globally, many other important companies exist.
Identifying the preferred search engine for your target audience is a step in understanding who they are.
When planning your global SEO strategy, consider these suggestions when looking at different search engine players.
Ensure your translators perform keyword research on the tools made for a specific search engine
Perform keyword research on how the most popular search engines work in your target country or region on different algorithms since it means different ranking factors
What are Some Global SEO Best Practices?
Image Credit: zebratechies.com
When it comes to any marketing strategy, there are some practices you can follow to improve your chances of SEO success, and SEO global is not any different. As you start your journey with global SEO, there are SEO best practices you can incorporate for the best results:
a). Change URL Structure
You may have noticed a URL change if you have visited websites optimized for global SEO. In doing so, they ensure that their website will appear correctly everywhere. Work on developing unique URLs for each country when you execute global SEO.
b). Create Culturally-Relevant Content
When you have a lot of generic content, the less useful the content will be to users. Ensure you use relevant terms when marketing content, such as dollars and euros. The more specific you get to your target market, the more you will see higher search results.
c). Focus on Mobile-first Indexing
Google's mobile-first indexing strategy has swept the internet. Most users use their mobile devices for searches more frequently worldwide. Making your website mobile-friendly will help you reach more people and improve your rankings wherever you are targeting.
d). Avoid Generic Translations
While Google Translate and similar software are quick options for translation, they frequently contain errors. Avoid machine translation and choose a quality translator or service to get the correct translations.
How Can I Take my SEO Global?
Image Credit: youtube.com
There are two ways you can target international search engines for SEO, and they include:
a). Localize your Website
This strategy translates the site's content into the target languages. Then, you optimize each version for whatever local queries you want it to rank for. As a result, you get multiple but separate versions of your website, each in a different language.
The advantage of using this global SEO strategy is that you can customize the website to your target demographic entirely. Furthermore, it may ensure strong engagement with your global clients if done correctly.
The drawback of this global SEO strategy is that you must oversee various web properties. In addition, if you don't speak either of the target languages, you'll need to learn additional skills or use a translator.
b). Geotarget your Website
This approach might be the best if you target different locations using the same language. One of the best examples would be an online store selling its products to English-speaking countries, and you want to position each country separately.
Different currencies or language variations are among the problems you be experiencing.
For Google to know which pages to push in SERPs for each location, you should concentrate your geotargeting efforts on the Hreflang tag.
What are Some Factors that Affect Global SEO?
Several factors might affect global SEO, including:
1. Mobile Responsiveness
How responsive your website is on mobile is another factor affecting your overall search rankings. So, finding a content delivery network (CDN) that can provide a top-tier website experience regardless of where the users are in the world is crucial.
2. Customer Reviews
Customer feedback on your website or local review sites may positively or negatively affect your SEO efforts. However, you are guaranteed a better association with your primary keyword with better reviews, which raises your visibility.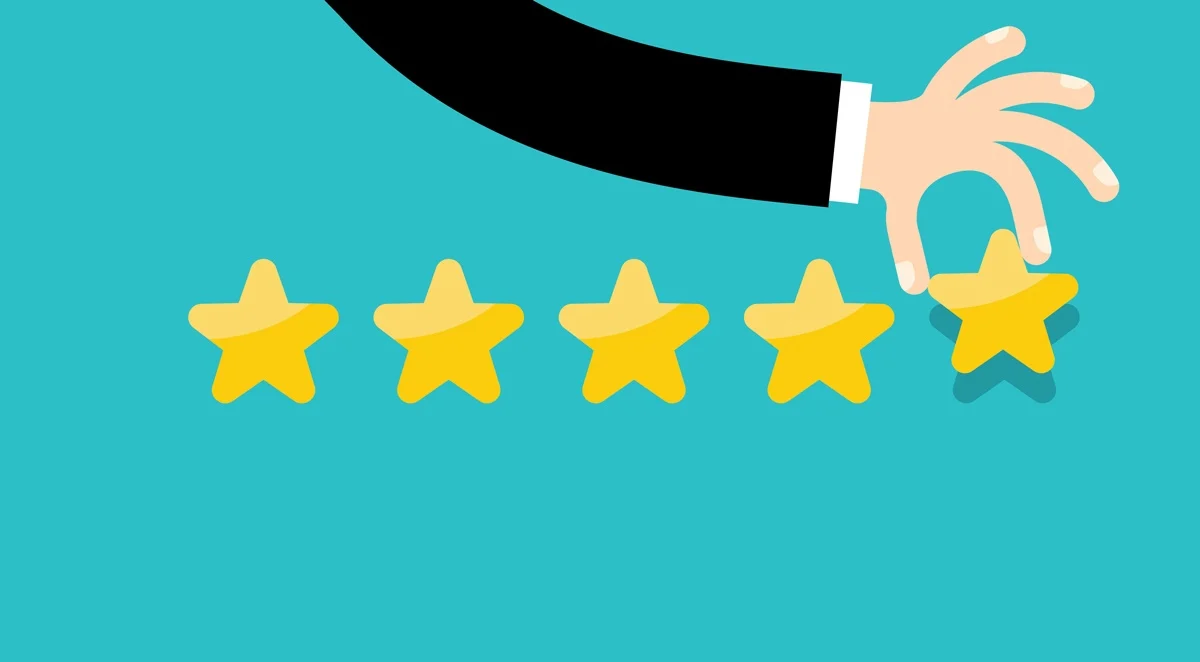 Image source: impactplus.com
3. Google My Business Account
As long as you remember to update where your business is operating, your Google My Business Account can improve your SEO efforts. Also, Google uses this as a starting point when looking for geographic and language metadata on your website.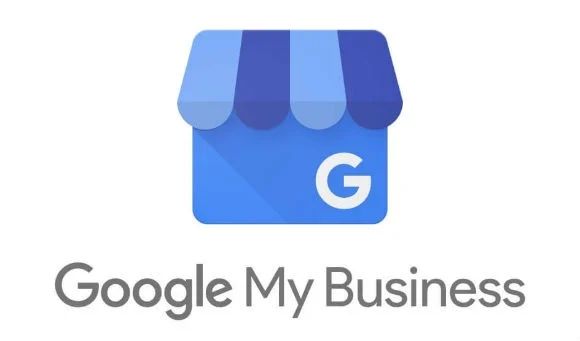 Image source: innovationvisual.com
4. Link Building
It is great if more international links are pointing back to your website. Writing for local blogs or establishing connections with influencers to direct links to your website are also smart moves.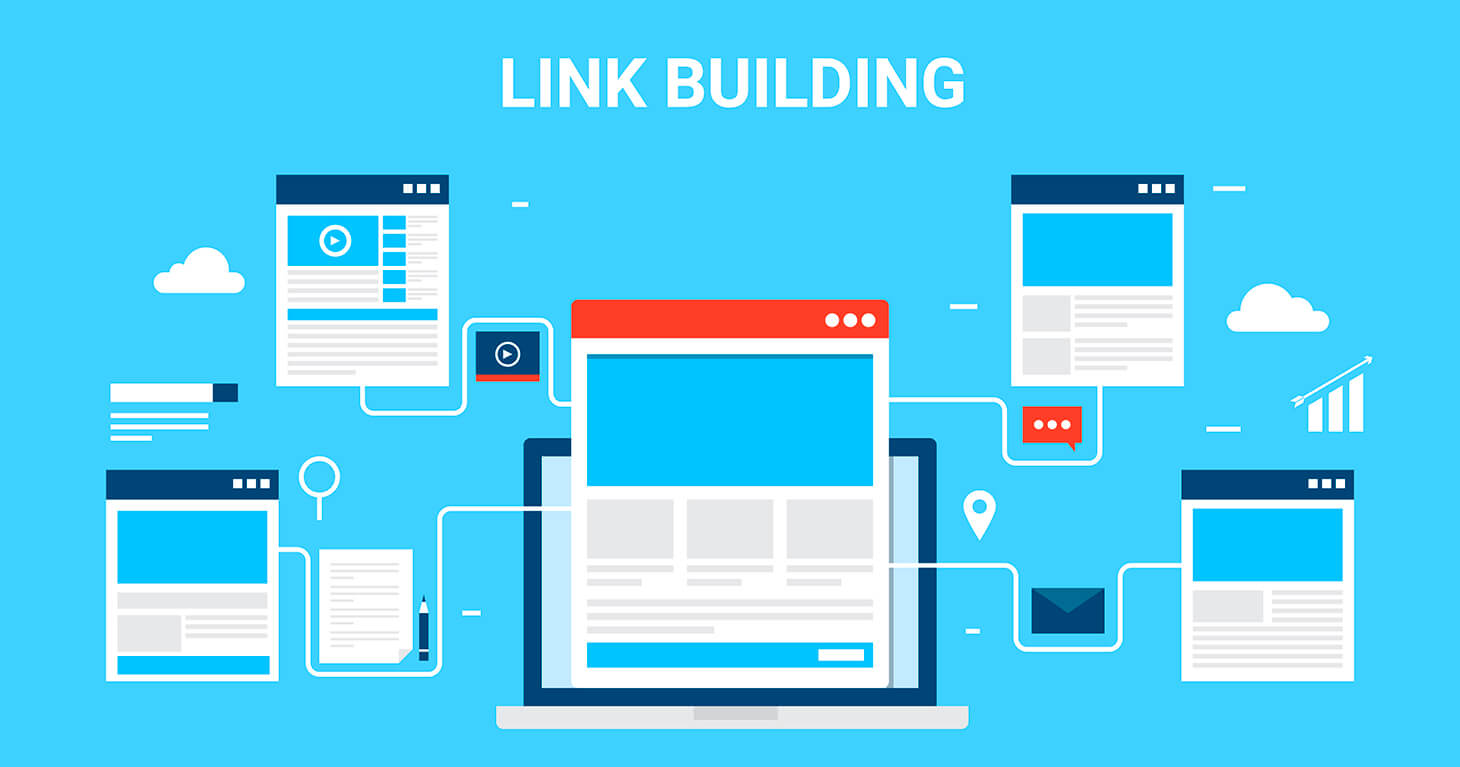 Image source: travelpayouts.com
Tips for Implementing International SEO
Whether you're working on your regular SEO plan or nailing your global SEO, these are some of the steps in your SEO strategy that you must not overlook:
Create shareable URLs, find users who speak a different language, and ask them to share your website's links via email or social media.
Perform a local SEO in your target area
Update your website data and privacy policy
Incorporate link building to create top-notch content that websites from your target audience will link to your site
Update your NAPs (Number, Address, Phone) mainly if you have offices and shops in different countries
Work to build trust with the potential customers
Leverage AMP (Accelerated Mobile Pages) mainly in regions where the page speed might be slower
Think about content relevance when you are working on your global seo strategy
Build multiple communities of your target audience speaking different languages, and they come from different regions, especially if a business owner only one language
Measure your global SEO efforts to check what is working is working and also find what's not working to improve your global SEO strategy
What is the Difference Between Global SEO, General SEO, and Local SEO?
a). General SEO
You must apply general SEO practices when optimizing your website, whether for the global or local market. They comprise essential components which help different search engines to crawl, index, and include your site's content in the search results.
General SEO factors will include:
Keyword optimization
Site speed
Backlinks
Sitemap
Schema markup
UX
b). Local SEO
Local SEO is a term that describes marketing activities geared towards a small geographical area. It is focused on ranking high in the global search engine results for specific keywords to a business's local area. This SEO type targets people in the immediate area or customers who are searching for products and services offered in the local market.
In addition, it is meant for offline businesses with a brick-and-mortar presence in a specific country, city, or state. Lastly, for the local search rankings, Google depends on customer reviews, business information networks, and local directories.
c). Global SEO
Global SEO is focused on ranking high in international search engines for broad keywords and targets audiences worldwide. With global SEO efforts, you will optimize your target audience's behavioral tendencies, cultures, local languages, local internet policies, and regulations in your marketing methods.
Local SEO vs. International SEO
The biggest difference between local SEO and international SEO is the scale. Local SEO efforts focus on the target audience and keywords in a narrow geographic area, while international SEO efforts focus on target audiences across diverse geographic locations.
There are a few more key differentiators between local and international SEO, and they include:
Content– For a better international reach, you will need to create more content than you would in a local SEO strategy
Cost– International SEO comes with relevant costs owing to its scope and scale
Capture– International SEO helps to expand the target audience you are trying to capture, which calls for in-depth research to ensure your brand will align with the customer's expectations
Competition– International SEO efforts have higher competition for customers and keywords since you could face multinational corporations instead of competing with other businesses.
Conclusion on Global SEO
Image Credit: pinterest.com
Most business SEOs eventually need to start considering going global with their campaigns. Using these SEO best practices, create and optimize content to reach an audience in international markets.
Are you now feeling equipped to come up with your global SEO strategy? We hope all the information we have provided above will give you a good grounding on how to do so. Although learning SEO takes time, especially the global SEO strategy, it's a worthy commitment that can bring you serious profits.
Image Credit: platinumseo.com.au