Well-crafted URLs are essential for search engine optimization (SEO) and user experience. Besides, URLs are among the many variables that search engines use while making decisions. URLs, like page titles, help characterize a web page to search engines and potential users, so they should be precise, attractive, and well-structured. The good news is, creating an SEO URL structure is not rocket science.
Here are the best practices for creating SEO-friendly URLs for your website. Read on!
What is an SEO URL?
SEO URL is optimizing your URLs as persearch engine optimization best practices. Some of these best practices include using hyphens between words, building a relevant site architecture, and choosing words that precisely represent the content of your page.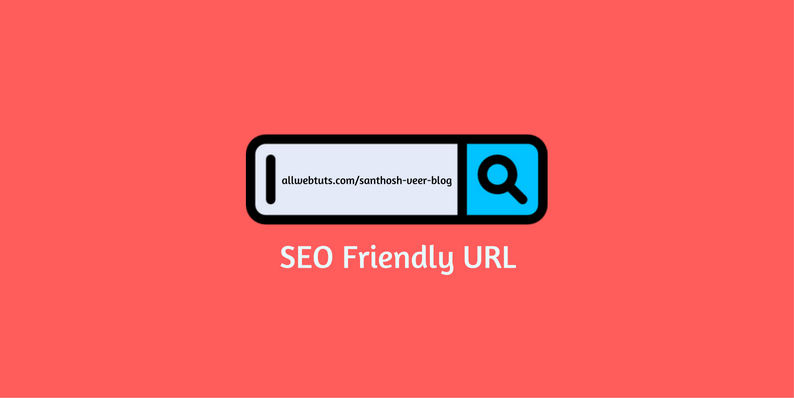 Image Source: allwebtuts.com
SEO URLs are designed to be easily understood by users and search engines. Besides, the goal is to make it clear what the page is about and to make it easy for search engines to locate and index the page. Furthermore, an SEO URL typically includes the main keyword or phrase that describes the page's content. For example, the SEO URL for a page about "pet training" might be like "example.com/pet-training."
Why Are URLs Essential for SEO?
As mentioned earlier, URLs organize the content on your website. They serve as the interface between your content and the user.
1. Rankings
URLs inform Google about the content of different pages on a website and how they relate to each other. Besides, they are a minor ranking element used by search engines to determine the relevancy of a certain page or resource to a search query. Moreover, they add weight to the overall domain's authority, while keyword use in a URL can also be a ranking factor.
Image Source: searchengineland.com
On the other hand, internal linking also helps with this. When you optimize your URLs for visitors, you also make it easy for search engine crawlers to locate and index your site so that searchers can find relevant content. Furthermore, optimized URL structures enhance Google PageRank.
PageRank is how Google determines the value of a page and its relevance to a search query. Root domains often have the most PageRank, and adding keywords to your root pages will help your rankings.
Although using a keyword-rich URL can boost your site's search visibility, URLs usually do not significantly impact a page's ability to rank. Therefore, avoid creating unuseful URLs just to add a keyword.
2. User Experience
When it comes to SEO, the most important component is a great user experience. Use a proper URL structure with page hierarchies to enhance your user experience. Users will find it easier to navigate your site if the content is intuitively organized.
Image Source: usabilitygeek.com
You want to make your site as easy to navigate as possible so that visitors can get around it confidently. Also, use SEO-friendly URLs in addition to logically organizing your URLs. SEO-friendly URLs are simple, easy to read and incorporate target keywords that describe the content of a web page.
For instance, if you're looking for information on laptops, a page URL like https://en.wikipedia.org/wiki/laptop can help you determine whether or not to click on that link. While on the other hand, a URL like https://www.example.com/index.php?id rca=470&clcp27sap is not friendly and does not clearly describe what the destination page is about.
3. Links
When copied and pasted as links in blogs, social media networks, forums, or other online arenas, well-written URLs can act as their anchor text.
4. Click-Through Rates
Your URL is the first thing users notice on a search results page. If it's well-crafted, you will see higher click-through rates.
5. Make Search Results More Meaningful
When URLs are well-crafted, crawlers find it easier to index your page content. It attracts visitors and often improves your ranking in SERPs.
What's URL Structure?
A URL is basically an internet address. It consists of a domain name, a protocol, and a route. The protocol is how the browser obtains information about that page, either HTTP:// or HTTPS:// (where the "s" stands for secure).

Image Source: designpowers.com
The domain name is the unique address at which a website is located. There are various top-level domains (TLDs), such as com, org, and net. In contrast, the route path specifies the precise location of a page, post, or file.
On the other hand, the subdomain is a part of the domain preceding the main "root" domain. You can create many subdomains, but they're effectively different websites, so you shouldn't have many unless you need them. Subdomains are used to organize your site's content. Moreover, a subdomain can be any string of letters, not only www.
What Are the Tips on How to Create SEO-Friendly URLs?
1. Follow a Well-Crafted URL Structure
To create a seo friendly URL, you must follow a well-crafted URL structure. However, the good thing is that there's no set for the ideal URL structure. And URLs can be different based on the purpose of the website. However, as mentioned earlier, the best URL structure is simple, easy to remember, logical, and conveys meaning with the words used.

Image Source: craftcms.com
Make your URL structure inherent so visitors and search engines can quickly and conveniently understand the connections between your website's pages. Once you have your URL structure in place, choosing the right keywords for each page is quite simple.
2. Keep it Short
A web page's URL should be as descriptive and short as possible. Though most URLs use the post title or page as the default URL, this might result in an overly long string of characters for the URL. The shorter the URL, the better. Besides, short URLs are easier to enter and read. They also tend to rank higher.
Furthermore, the fewer words there are, the more value each term receives from a search engine crawler. Too many identical words in a URL may be seen as keyword stuffing, resulting in a drop in search rankings.
3. Use Hyphens Instead of Spaces
Using hyphens to separate the words in URLs is essential for SEO, user readability, and usability. Since hyphens (-) are separators, whereas underscores (_) often connect words, Google recommends using hyphens instead of underscores in URLs.
Image Source: social.technet.microsoft.com
Here's an illustration of how hyphens make a difference:
indexsy.com/contentwritingtoolsforseo
indexsy.com/content-writing-tools-for-seo
4. Use Lowercase Letters
Although most web servers treat uppercase and lower URLs the same, this is not always the case. Everything in a URL following the domain (hostname) is case-sensitive, and some servers might treat them differently. This implies that, for instance, brooklynCraftPizza.com will still redirect to brooklyncraftpizza.com, but brooklynCraftPizza.com/Contact will redirect to a 404 page rather than the contact page.
Therefore, always use lowercase letters for URLs; if you must use uppercase, change your links and redirect to the new ones.
5. Use HTTPS Protocol
When creating seo friendly URLs, pay attention to the HTTPS protocol. HTTPS is the HTTP protocol's secure version. A Secure Sockets Layer (SSL) usually encrypts communication between the browser and your website, so if hackers intercept the data, they cannot read it.
Image Source: clever-solution.com
Furthermore, HTTPS enhances the credibility of your website by instilling trust in users—they feel more comfortable making a transaction with their credit card information, v, and address. Unfortunately, though this appears simple, only 69% of all sites currently redirect to HTTPS.
If your website is simply HTTP, you're most likely losing tech-savvy potential customers. Besides, HTTPS is a Google ranking signal, and Google prefers SSL-enabled websites.
6. Use Relevant Keywords
Another way to create an effective SEO URL, as mentioned earlier, is by adding keywords. Like you should add keywords in headings and title tags, and you can also add them in the URLs. For instance, if you target the keyword "SEO strategy" in a blog article, your URL should have the keyword, even though keywords in URLs are not a major ranking factor.
Use 1-2 relevant keywords in your URL to show Google what the page should appear for in search engine results pages. Using more than two keywords in your URL may make your site appear spammy. Note that the main objective of adding keywords in URLs is to help users understand what the web page is about and entice them to click. For instance, if someone searches for "phone repair services," they're more likely to click on a URL that ends in "/phone-repair-services."
7. Use Static URLs
URLs are usually the most optimized when using static URLs. URLs are consistent with each page load faster, which is handy for bounce rate and traffic retention. We recommend avoiding special characters like "&," "?", and "=."
Image Source: javatpoint.com
Static URLs are easy to understand for users and search engines. This maintains your URL as readable and trustworthy as possible.
Conversely, in some cases, you may want to add more parameters to URLs. They can help you monitor data sometimes, but it is best to avoid hard-coding URLs on your site. As mentioned earlier, the shorter the URL, the better. Your URL should be no more than 100 characters long.
8. Anchor Text
There are two ways to link to a URL: You can show the entire URL or use a hyperlink to include it in anchor text. Here are two examples of the same link in the context of a sentence:
Use anchor text whenever possible. When Google crawls your website, it considers links. And with anchor text, Google gets a sense of the link's context — but a plain URL doesn't tell it anything; therefore, it doesn't help your rankings.
9. Do Away With the WWW Prefix
The www prefix was previously used to avoid misunderstanding because it was evident that this denoted a website domain. However, it is no longer necessary to include it. If you do include it, it takes longer to type, looks antiquated, and occupies more space in the address bar.
Image Source: momd.vn
Some browsers usually hide WWW and HTTPS:// in their address bar since the information isn't necessary to display because they have the secure lock icon signal. If you want to see it again, double-click within the address bar, and it will still be there. Remove the www prefix to make your domain look more "naked" and cleaner. The www version should be redirected to the naked domain.
What to Avoid When Creating SEO-Friendly URLs
1. Avoid Stop Words
In your URL, you should avoid using stop words such as to, the, of, for, or, a, an, etc. By eliminating these words, your URL will be shorter and more readable.
2. Don't Include Dates
If you want your content, product, or landing page to rank in the short term, you can include a date; otherwise, avoid dates on your page URL so your content can stay relevant. Including dates can hinder your rankings, especially if you create long-term SEO content.
Image Source: thehoth.com
If you must include dates in your URL, you must first create a permalink such as "the-best-movie-on-netflix-this-year/." Then, as time passes, you can change your URL for the current year. You would thus continue to attract organic visitors without restricting your content to a specific time frame.
3. Don't Use Superfluous Words in the URL Structure
A content management system (CMS) may occasionally include the word /category/in the URL structure. This URL structure needs to be more attractive and clear to users. There is no reason to have a URL structure like /category/widget/. It should just be a /widget/. Similarly, if there's a better word than "blog" for telling users what to expect from a section of your website, use it instead.
4. Avoid Unnecessary Parameters If Possible
URL parameters are often found after a question mark (?) in the URL. They are quite common on ecommerce websites with faceted navigation and sorting options. However, it would be best to avoid them on indexable web pages unless necessary.
Image Source: searchenginejournal.com
The reason for avoiding them is that they might lead to duplicate content issues. This happens when identical content is available on multiple URLs. But, with an e-commerce website, this might be the same product in different styles or colors.
5. Avoid Keyword Repetition
Keyword repetition in URLs, as mentioned earlier, makes them appear spammy. When creating URL structure, it's typically easy to avoid this, but it's a common mistake when working with subfolders—for instance, myer.com.au/c/men/mens-shoes/mens-sneakers. This is because the word "men" is repeated three times.
Though this is not a big deal, the repetition is unnecessary. Instead, this is preferable: myer.com.au/c/men/shoes/sneakers.
6. Avoid Unnecessary Folders in URL Structure
A URL structure shouldn't have unnecessary folders. Simply use the number of folders and characters required. Of course, the flatter your website structure is, the better. Besides, using these SEO-friendly URL best practices should help your page content rank higher in search results and attract users to visit your pages.
Image Source: seoptimer.com
Usability is an important part of URLs and all aspects of SEO. Therefore, keep the user in mind at all times. Another thing to remember is that Google likes to modify the rules. So always check out for changes in the SEO sector.
Frequently Asked Questions on SEO URL
1. What Makes a Good SEO URL?
SEO-friendly URLs are simple, easy to read and have keywords that describe the content of a website page. For instance, if you are looking for information on smartphones, a URL like https://en.wikipedia.org/wiki/smartphones can help you determine whether or not to click on that specific link.
2. Do URLs Have an Impact on SEO?
The way you use links and URLs on and off your site has an impact on your SEO. That is why many businesses need to implement an effective link-building strategy. Link-building (backlinks) is a set of ways to increase the number of links to your site on other external websites. URLs can also impact your internal linking strategy if your URL isn't optimized for SEO or doesn't have a trustworthy-looking link.
3. What is the Use of Keywords in SEO URLs?
Apart from a minor possible ranking factor weight, keywords in a URL provide evident benefits to site visitors. Besides, keywords in the URL can help visitors understand the content of a web page.
Featured Image Source: futura-sciences.com