There are several good arguments in favor of doing an SEO Audit of your website. At first, you can pinpoint issue spots and formulate a strategy to address them. Second, if you perform an SEO audit regularly, your website will always be ahead of the curve and in line with the most recent search marketing trends. But how do you do an SEO audit?
It might be a bit tough to know where to start, how in-depth your analysis should be done, and which SEO tools will help you gain the most relevant information, whether you're a small or big business attempting to optimize your site for organic search or an agency doing the same for a client.
Since there is no standard methodology, every SEO audit procedure is unique. However, there are a few fundamental issues that every website owner should consider when learning how to do an SEO audit.
What Is an SEO Audit?
It's a method for assessing your site's security, filtering out potential vulnerabilities, and gaining insight into improving its performance. SEO audits are crucial for many reasons, but mainly because Google regularly updates its algorithm to reflect emerging technologies and search trends.
Image Source: searchengineland.com
Any digital marketer should begin by performing a complete SEO audit, whether they do it themselves or outsource the work. This is because it enables you to evaluate your current SEO efforts, regardless of how many or infrequent, and respond immediately to those insights.
There is room for significant improvement in your website's traffic and conversion rates that can be found through an analysis of both the content and the technical features of your site.
Why Are SEO Audits Important?
BrightEdge reports that 68% of all digital journeys start with a search engine and that 53% of website traffic originates from organic search. However, only 0.78% of these users actually visit the second page of Google search results.
When doing an SEO audit, you may identify areas where a website could benefit from further optimization. The process entails identifying problems with the site's structure, presentation, content, and links. Here are some important benefits of doing a site audit.
1. Optimization of Website Performance
Website audits often assess a site's technical efficiency and content. Therefore, an audit will allow you to examine the stability of your underlying technological site architecture and infrastructure.
Additionally, it will assess how user-friendly your website is to search engines and how simple it is for consumers to get the information they need.
2. Optimization for Search Engines
A website audit can help you find any overlooked SEO possibilities and correct any erroneous or improperly implemented SEO issues such as keyword stuffing, exact match anchor text links, etc.
It will also enable you to shift your SEO strategy so that customers come first and search engines come second.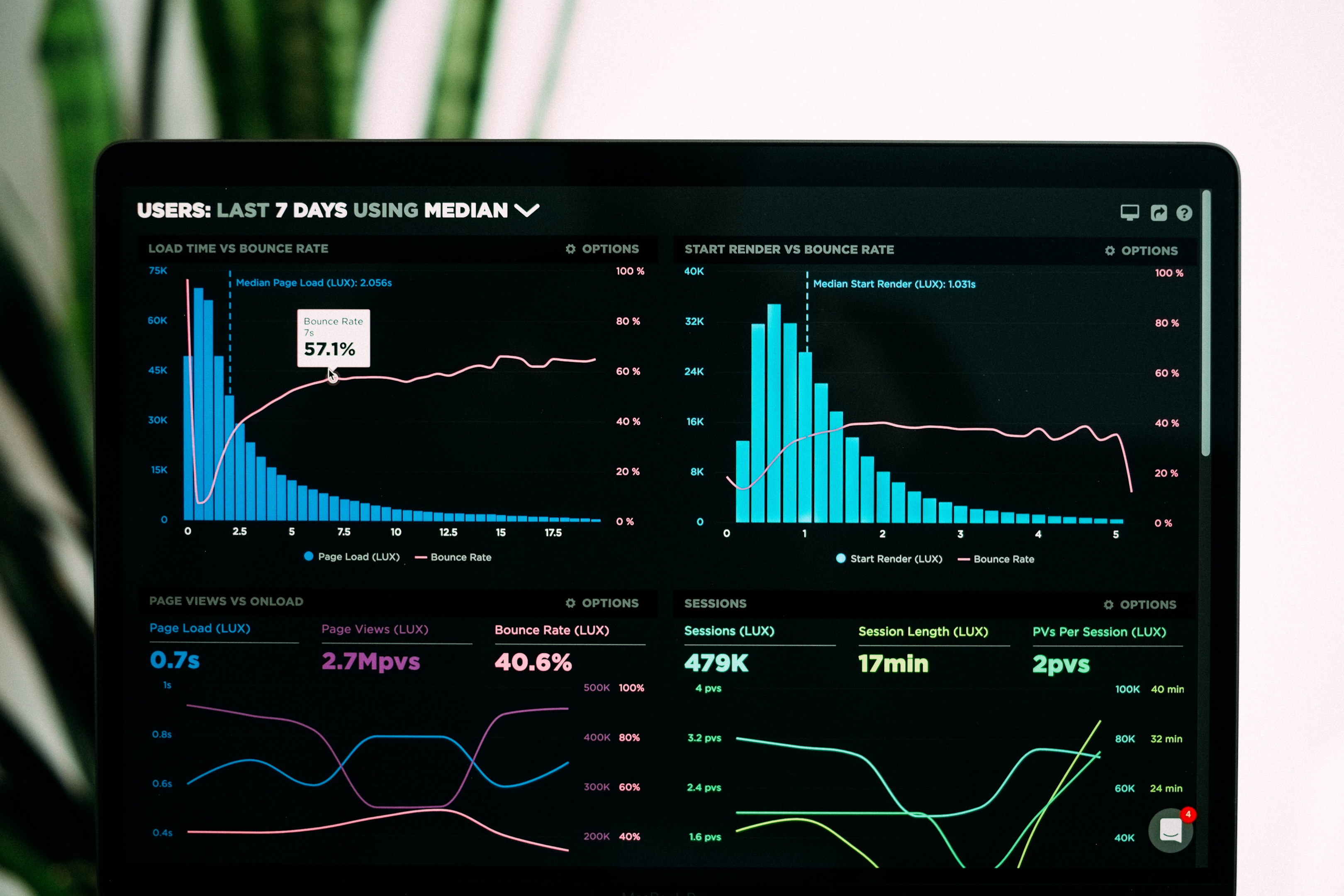 That way, you won't need to worry about keeping up with the latest and greatest search ranking algorithms and won't have to resort to using deceptive techniques merely to boost your site to the top of your search engine results pages (SERPs).
3. Optimizing Conversion Rates
Your website's lead generation and conversion quality may also be evaluated with the help of a website audit. You'll be able to see gaps in your landing pages and improve them to increase conversions, as well as any possibilities to convert visitors into leads that you may have missed in the past.
4. Finding Any Issues
A website audit also identifies broken links, buried content, and sluggish page loads that harm your SEO and conversion rates. It will fix the difficulties causing people to avoid your area if you can pinpoint the source of the disruptions.
5. Analysis of Competitors
Conducting a website audit will also compare your website to those of your competitors. Assessing your keyword rankings in relation to the competition is a great way to identify untapped markets and increase sales.
To have a deeper understanding of the competition, you can conduct an assessment of their websites using tools like HubSpot's website grader. Then, see what methods your competitors use to bring in traffic and convert that audience into buyers.
Who Uses an SEO Audit?
An SEO audit may be a strong weapon in a marketer's armory, but who will profit the most from it? There is no point in denying the need for a thorough SEO website audit for the success of your efforts.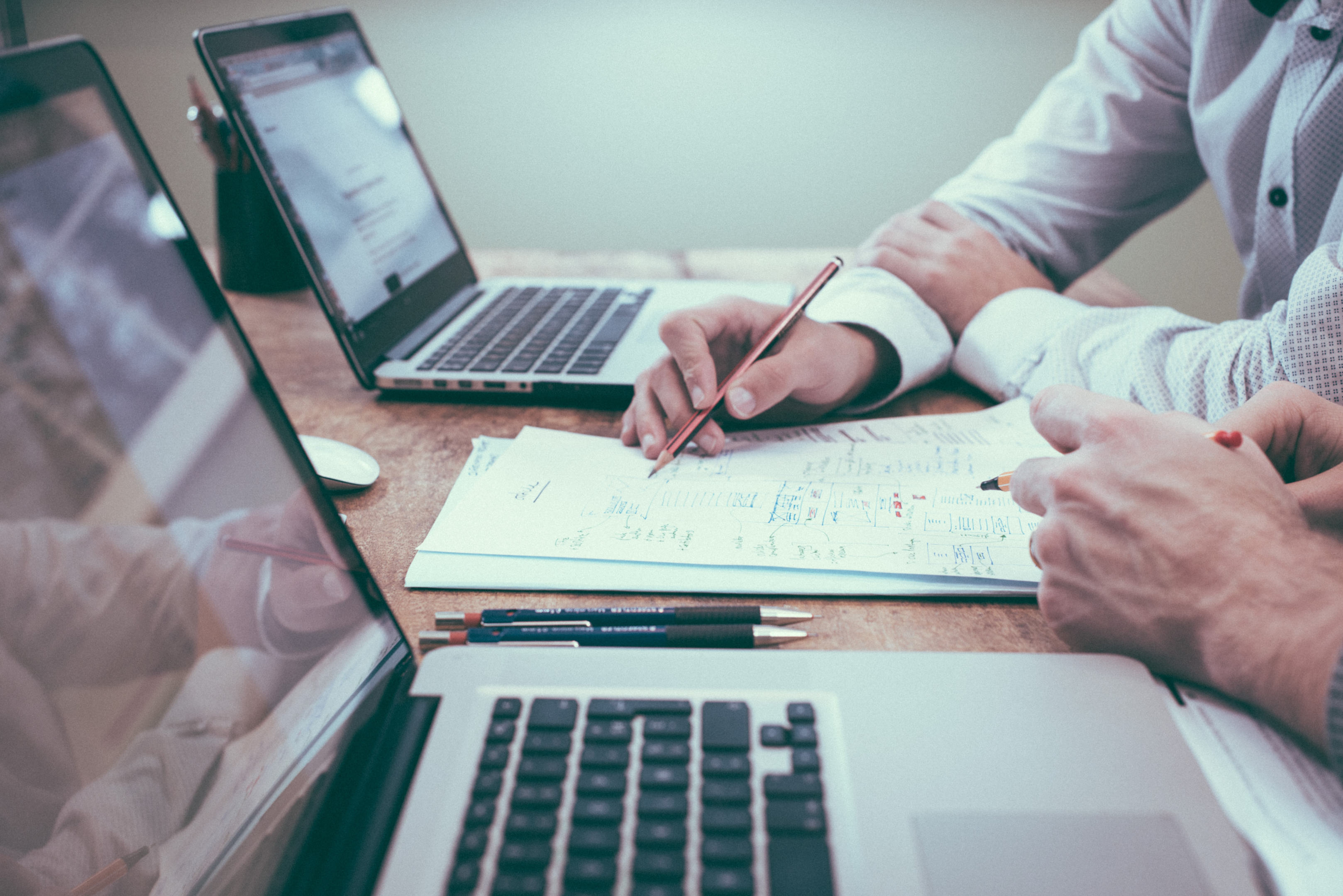 Performing an SEO audit is something that most people can benefit from, but here are some people who need it.
Business owners- You may use the audit as a diagnostic tool if you're a business owner interested in understanding how well your website is doing.
SEO consultants- An SEO website audit is a useful resource to have on hand if you're an SEO consultant trying to inform customers about their websites.
SEO experts and digital marketers-When launching an SEO campaign, SEO experts and digital marketers can use the audit as a reference to help you decide on your marketing strategy.
Agency owners- When launching an SEO campaign, agency owners can use the audit as a reference to help them decide on their marketing strategy.
Types of SEO Audits
1. Competitive Website Audit
A competitive website audit keeps tabs on your competitors' online tactics to show you what business prospects your brand could be overlooking.
In essence, a competitive audit enables you to identify what strategies are effective for competitor businesses in your industry so that you apply those strategies to your own business.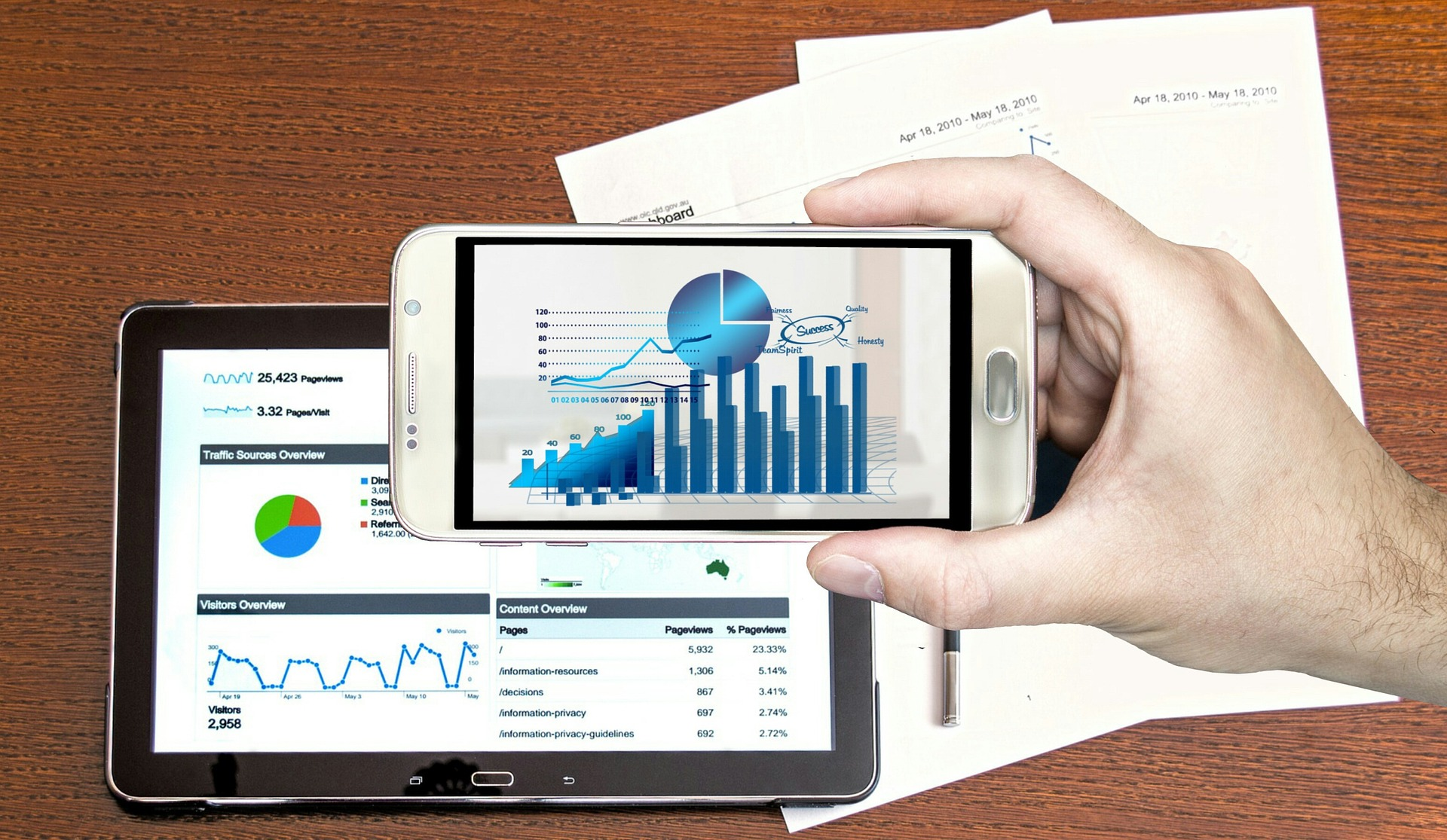 Begin by conducting a SWOT analysis on a competitor's website. SWOT analysis involves keeping tabs on the website's positives, negatives, opportunities, and threats.
Their website may be simpler to use than yours is just one example of strength. Their website's sluggish page load times may be one of its weaknesses. Opportunities could include things or resources that are lacking from their website that you can add to improve.
2. SEO Link Audit
This audit aims to analyze your website's backlink profile and identify any problems or improvements that may be made. In addition, it will evaluate your links and recommend the best ways to optimize your site for your desired keywords.
Link audits look at the domain, anchor text, and URL source to determine whether or not "link juice," or value and equity, is being delivered to your page. This will determine whether a link is improving or decreasing the visibility of your website in SERPs. Links from authoritative websites have much more weight than those from smaller, less well-known websites.
To eliminate the element of guessing in evaluating the worth of the links you obtained, you may also use tools like Ahref's backlink checker.

3. SEO Content Audit
This means searching for ways to enhance the relevance, originality, and quality of the content you want to rank higher for or drive more visitors.
4. Lead Conversion Optimization Audit
A website's conversion difficulties and possible solutions are examined in detail during a lead conversion optimization audit. As part of this audit, you'll want to look closely at how and from where visitors are accessing your site.
When doing this, Google Analytics is a great tool to use. By understanding your traffic sources, you can better understand your audience's behavior and tailor your site's content to meet their demands.
You'll also need to evaluate the content on your website. Verify the information's usefulness, accuracy, and relevance. Your SERPs ranking and conversions may suffer from outdated or irrelevant content.
You also ought to be aware of the following website elements:
Do your forms gather enough data to get in touch with a lead?
Is the text in the content small and hard to read? Is it simple to navigate the website?
Are CTAs clear and evident in the design and layout?
Are there any issues with the general user experience that frustrate visitors to your website?
The checkout procedure – If you see a lot of abandoned shopping carts, your website's checkout procedure is probably not working properly for your clients.
5. Local SEO Audit
Several techniques are used in local SEO to raise your company's online visibility. In terms of listings (off-page), content (locally-focused pages and a blog post), on-page (keyword insertion and targeting), and technical, a local SEO audit will be a little bit smaller but still incorporate elements from each of the above audits.
6. Social Media Audit
Social media might also affect how well your brand performs online. A social media audit should be done if your social media presence isn't driving more visitors to your website.
Compile a list of your firm's social media profiles as a first step in the audit. Make an extra effort to find any you are unaware of, such as accounts established by a certain department, to ensure you don't overlook them.
Next, check each account to see if it follows the company's branding guidelines using the same graphics, logo, tone of voice, etc. The performance of each page must then be assessed.
7. On-Page and Off-Page SEO Audit
By "on-page SEO," we mean the process of enhancing a page's readability for search engines. For example, meta descriptions, meta titles, picture alt text, image compression, and other factors would all be examined as part of an on-page SEO audit.
When doing an off-page SEO audit, you can consider factors such as the number, quality, distribution, and recency of the links pointing to the target sites.
8. SEO Website Audit
A website SEO audit assesses every element that can affect how well your site performs in search engine results pages, in contrast to an SEO link audit, which examines the connections connected to your website.
Links are part of this, but they include keyword use, content, metadata, site speed, user experience, and video optimization. You can do an SEO audit independently, but hiring a firm will give you more answers in less time.
Tools You Need When Performing an SEO Audit
1. SEO Software
If you're looking for SEO software, you'll want to get one that can perform. For example, you can use a site audit or crawl tool from Ahrefs, Moz Pro, or SEMrush to scan your website and identify typical inefficiencies that harm your site's organic performance and general search health.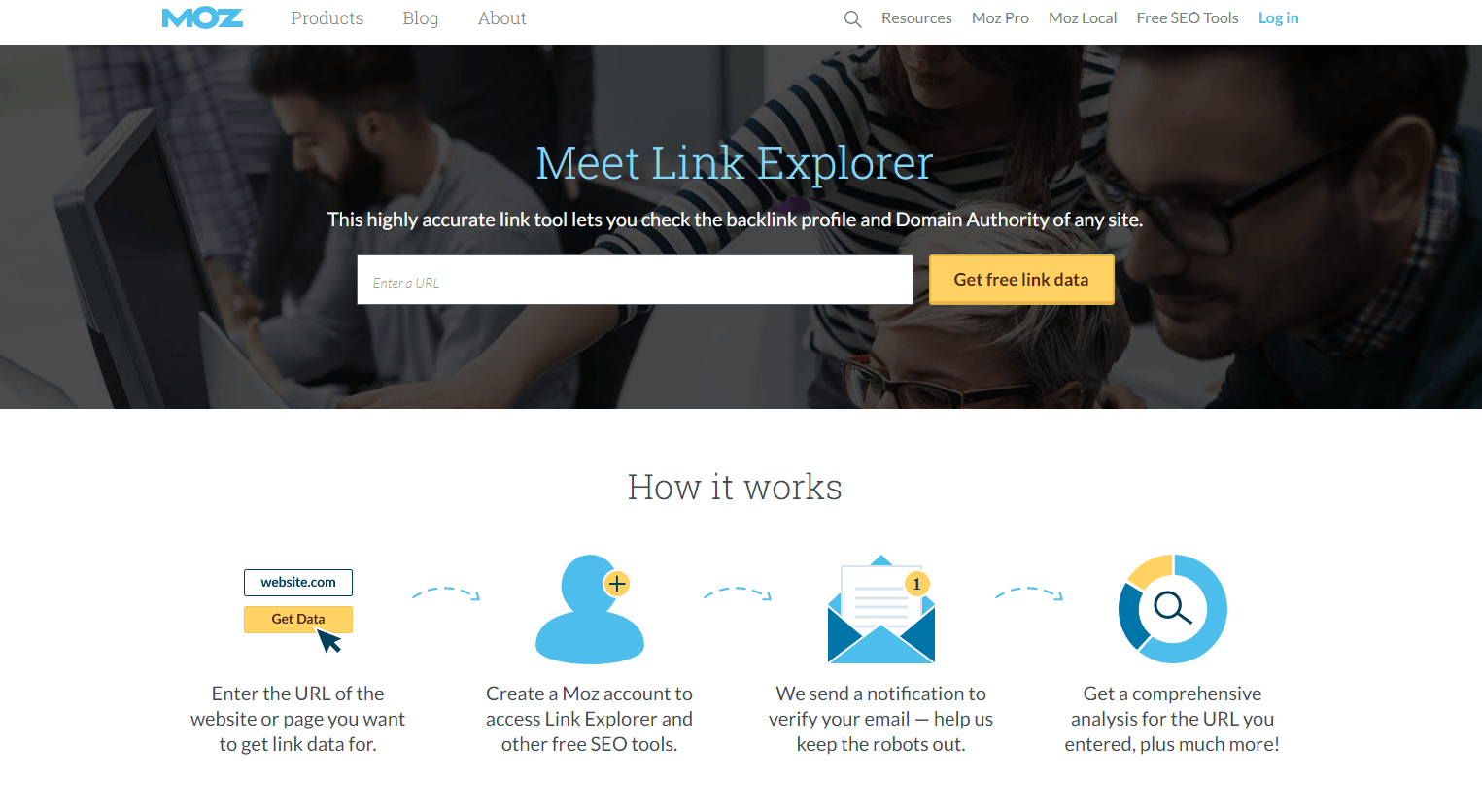 They are also loaded with additional tools, such as backlink profiling tools and tools for keyword research. Before conducting a thorough SEO audit of your website, I would advise getting at least the free trial edition of one of these tools.
2. Google Search Console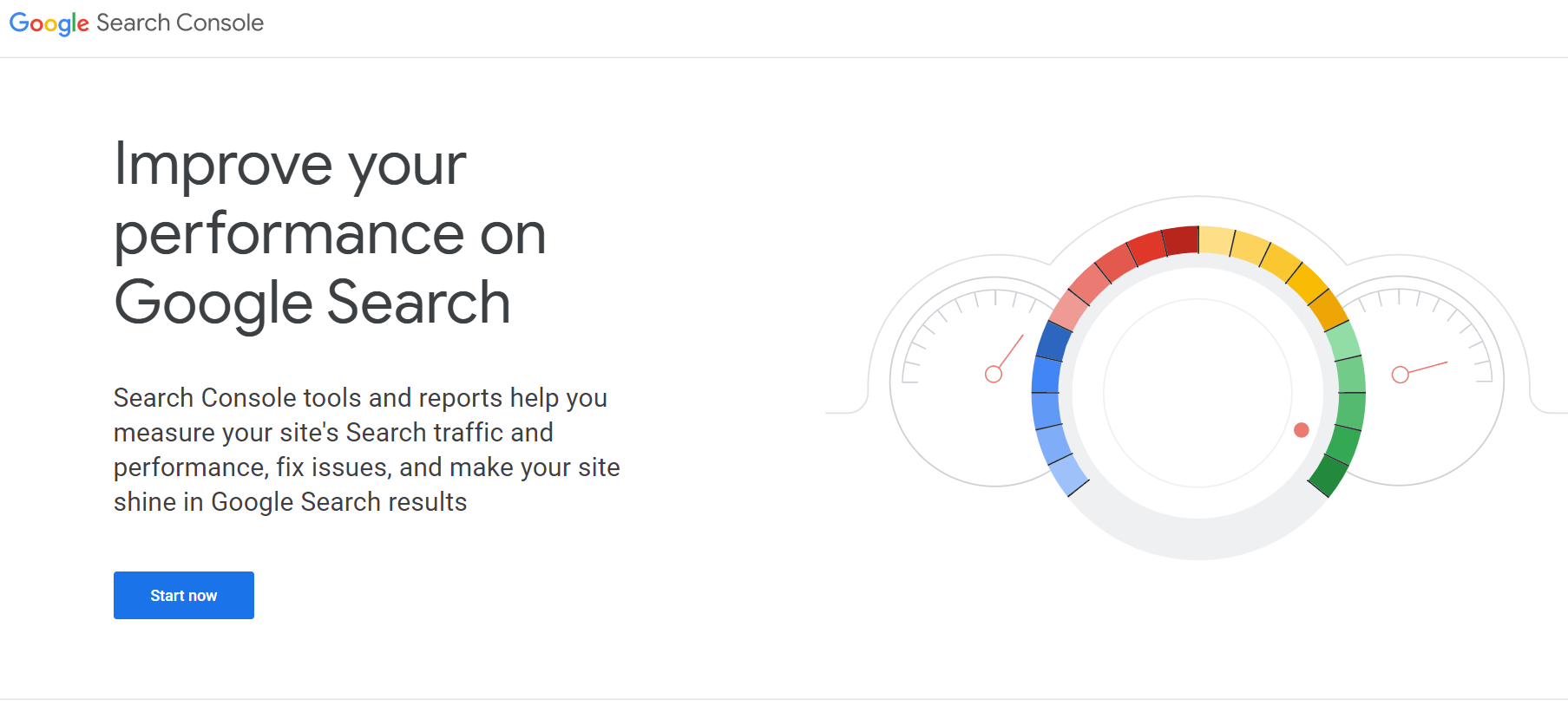 Google Search Console, formerly known as Webmaster Tools, is a powerful tool for doing an SEO audit, including research on keywords, organic click-through rate, technical improvements, Core Web Vitals, and the submission of reoptimized pages for re-indexing.
3. Google Analytics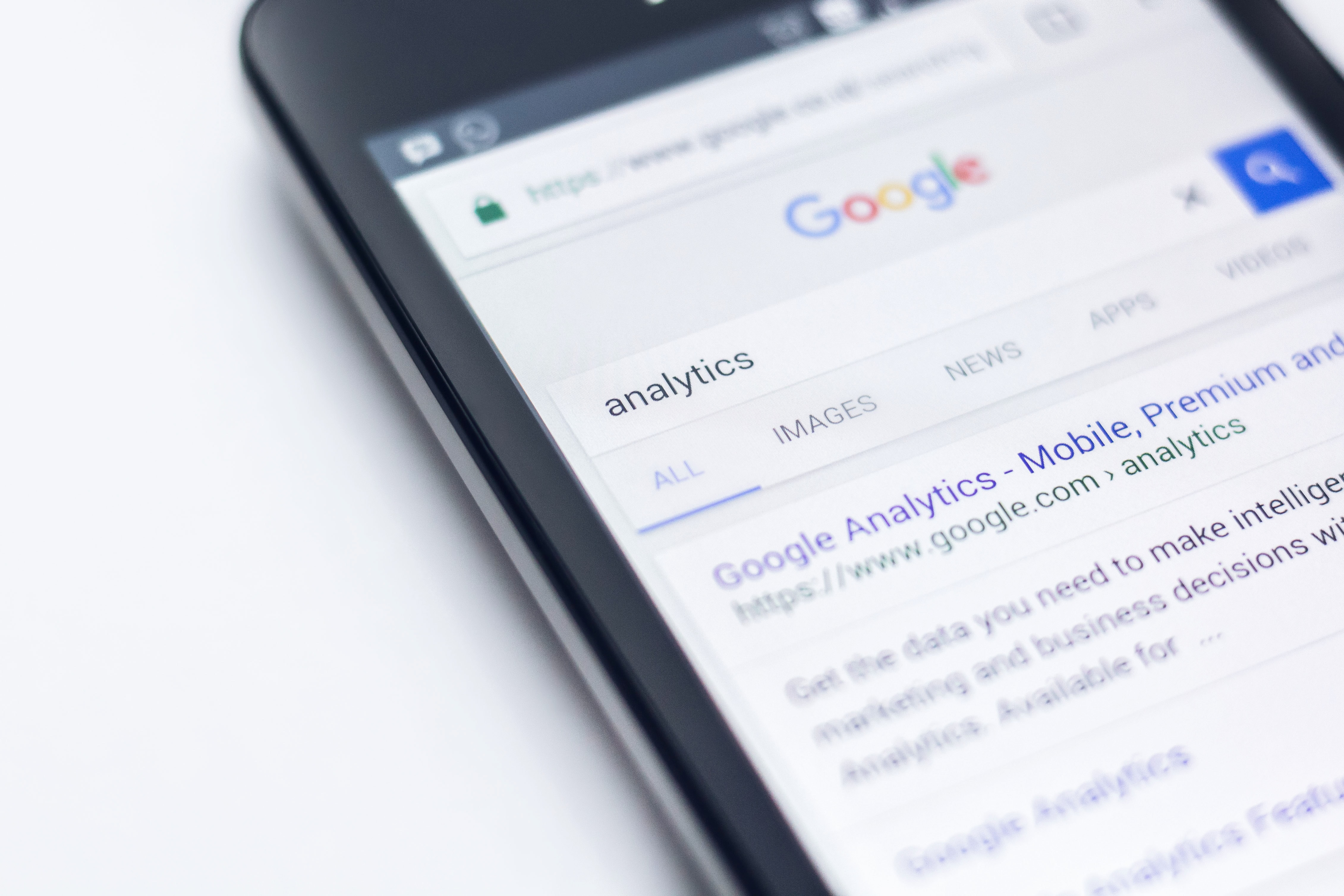 You'll need Google Analytics to see how much of an impact your SEO audit has on your site's traffic. This can also help you prioritize tasks depending on your site's most popular or least popular pages.
4. Google PageSpeed Insights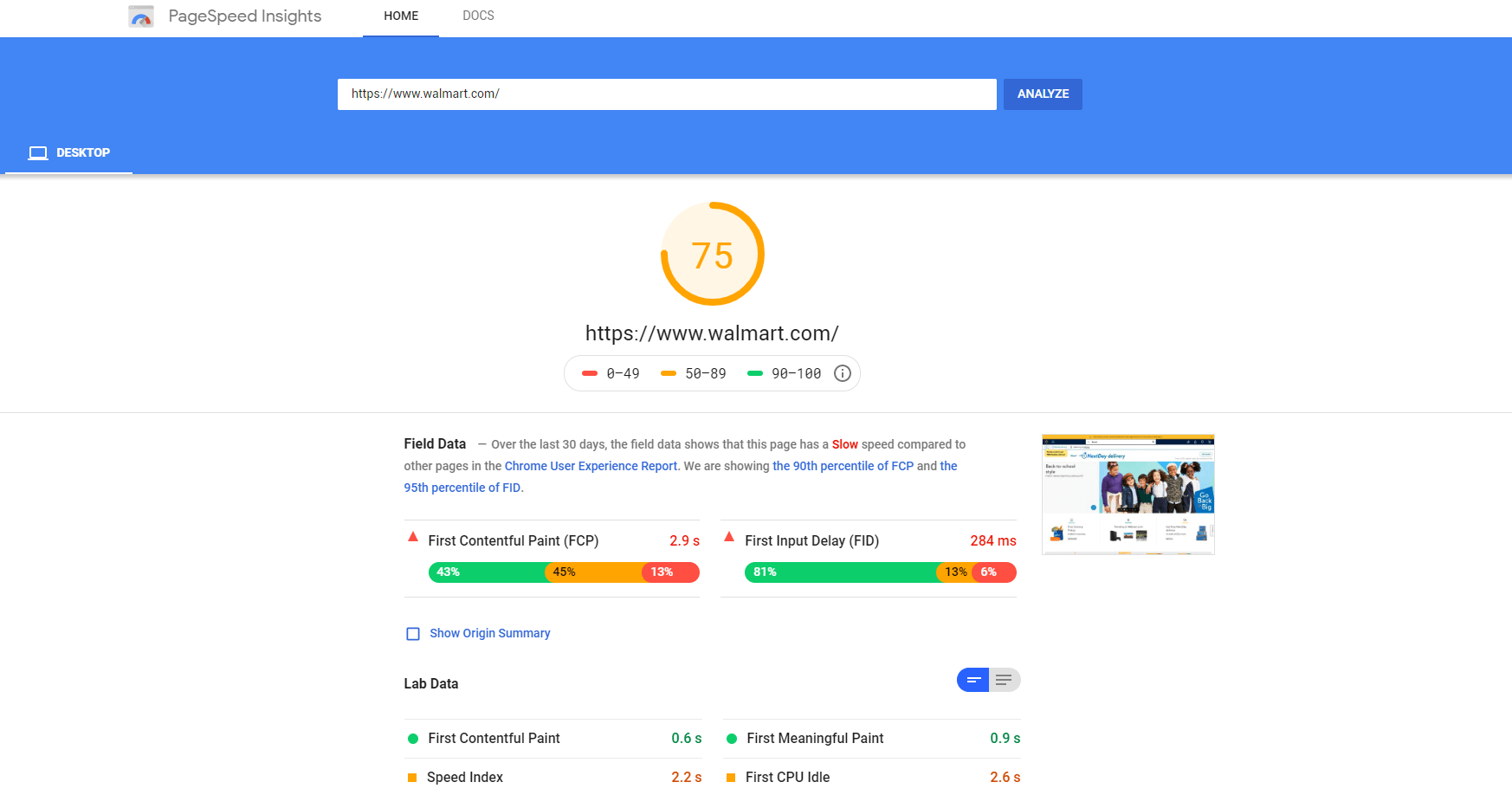 PageSpeed Insights evaluate your website's page performance for both desktop and mobile devices.
5. Google Schema Markup Testing Tool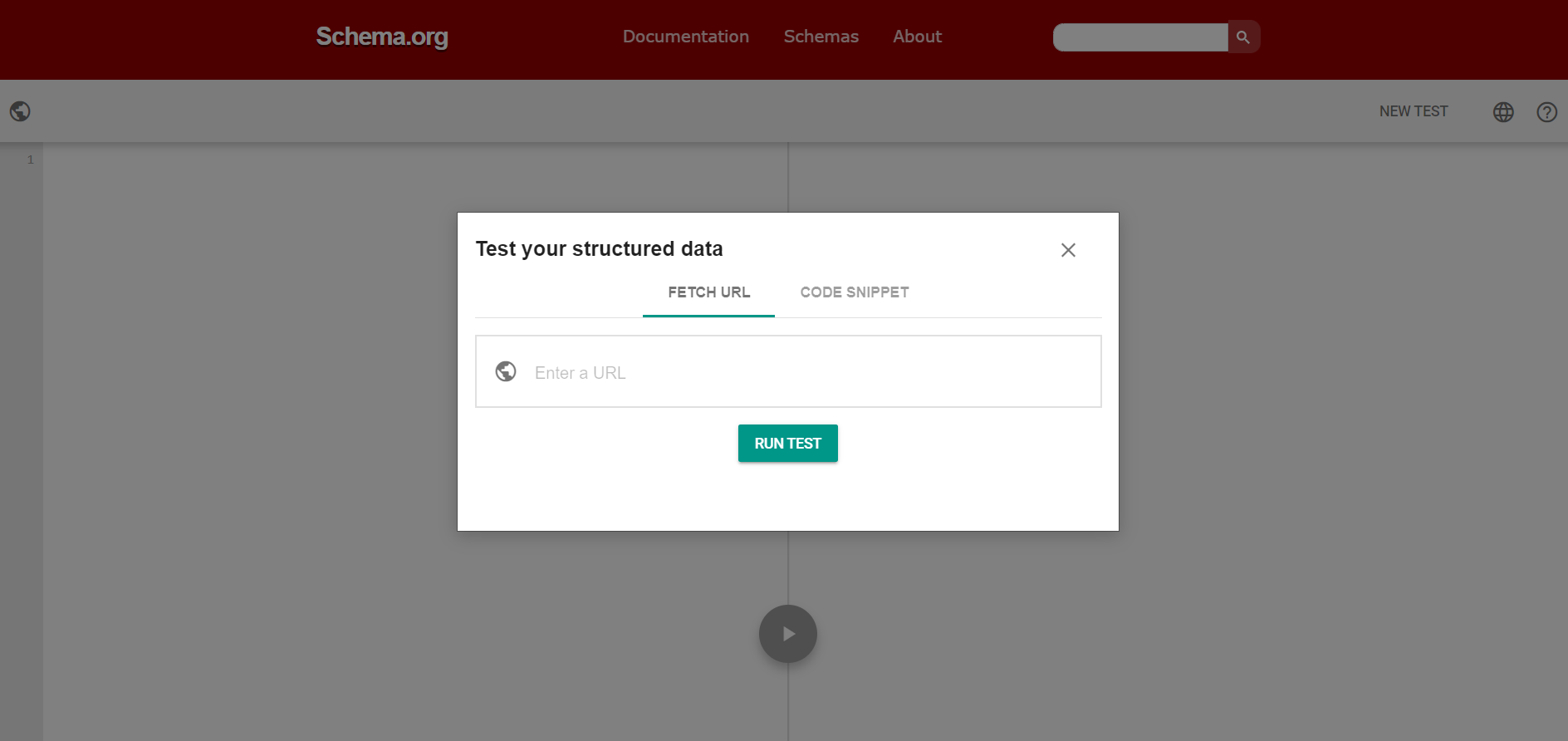 You should ensure that the code is written accurately and without errors, if you're creating a schema for your website. You can test and confirm that your schema is error-free using the Google Schema Markup Testing tool.
How to Do an SEO Audit
Search engine optimization audits can be significantly different from one another, although they should all examine the basics of technical SEO, such as sitemaps, server issues, and metadata. In addition, an audit should address accessibility, indexation, and optimization at a high level.
At Indexsy, our SEO specialists examine over 193 factors in the following groups throughout an audit:
1. Check Your Rankings and Competition
A thorough understanding of the competition is necessary before going into technical SEO or an on-page audit.
The more you are aware of what other companies in the same market are doing, the more your chances of success will be, whether you are developing a new site for the first time or auditing as part of your ongoing plan.
Check where you stand in relation to the competition and create an overview of your site's rankings. And the Semrush toolkit allows you to accomplish all of this. If you haven't already done it, you should set up position monitoring for your website.
Choosing your region, device, language, and search engine and filling out your entire business name are the next steps in building your campaign.
2. Check for Duplicate Content
Duplicate content on your website might lead to problems that keep you from achieving the best possible rating. In addition, it can provide search engines with conflicting signals.
It's possible that using duplicate content is an attempt to influence search engine results. This is still an issue, although it isn't as big as it used to be. Try using the Rephraser feature to help you reword specific passages of copy if you feel the need to.
3. Identify Thin Content
In relation to content, search engines won't take your pages seriously if they're thin. That was guaranteed by Panda, a 2011 Google algorithm upgrade that penalized websites with inadequate content.
To put it simply, "thin" content is information that serves no use for its intended audience. For example, conveying a difficult idea in a 300-word blog article would be deemed thin.
However, putting 1000–2000 words on each website page is not reasonable. So instead, design elements (hero photos, symbols, CTA buttons) and product-focused language will take center stage on the pages closest to your homepage.
And what exactly should you be finding?
A few page selections- Perhaps you've discovered pages whose performance or ranking has declined. If you work for an SEO company, perhaps a customer has sent you a deck listing all the pages they want to be checked.
Top pages- Ensure all of the top 25, 50, or 100 pages on your site in terms of traffic are exported and given adequate reinforcement.
Every other page- After crawling your website, most SEO audit tools will provide an extensive report on content length and quality. Then, you can export the ones with very little content and find out what to do about each one individually.
4. Scan for Keyword Optimization
You can't possibly optimize every page on your site for your primary and secondary keywords, just like you can't optimize every page to make it more engaging.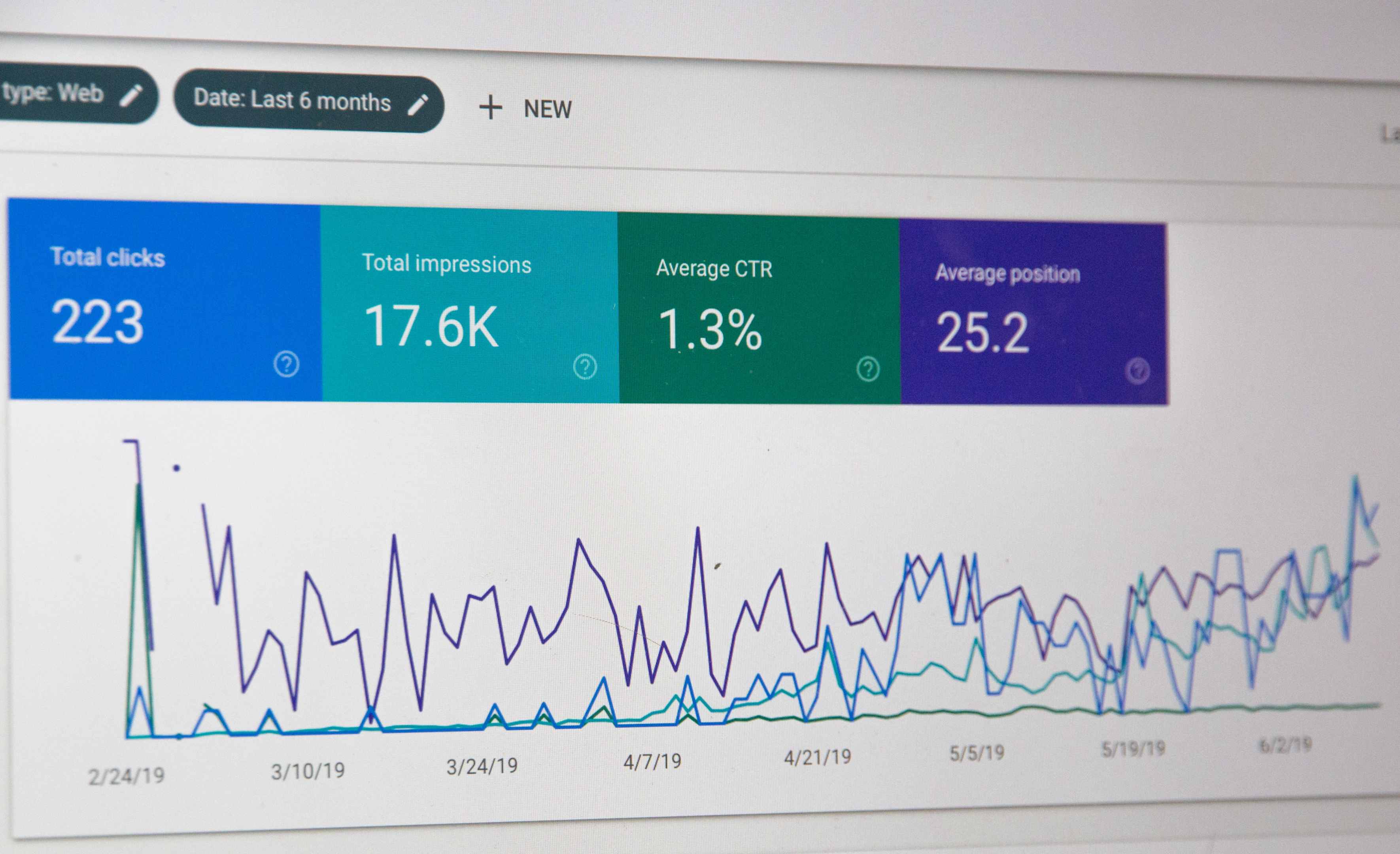 Nevertheless, you should make every effort to ensure that all of your sites are as keyword-optimized as they can be to help them rank in organic search results. To achieve that, you must first run a keyword search.
Look for keywords with low difficulty (level of competition in the SERP for that phrase) and a high number of monthly searches) that are connected to your topic using one of the SEO solutions or a free keyword tool.
5. Analyze the Site's Speed
Since Google dropped its speed update and page experience update, page load times are more important now than ever. In addition, there has been an upswing in mobile-based searches, which may explain this.
If you're searching for anything on your phone, you probably don't have time to wait around for a slow-loading website. That's why it's crucial to keep your site's load low as possible if you want to get high organic results on Google and other search engines.
You can examine both the desktop and mobile versions of your website. These tools offer recommendations on increasing page performance, ranging from simple image reduction to developer-heavy ideas like removing JavaScript and CSS from first-paint components.
6. Mobile Friendliness
Since Google switched to mobile-first indexing in 2019, mobile friendliness has become a ranking criterion everywhere. It is simple to check for mobile friendliness.
Just navigate to Google Search Console's Mobile Usability report. It notifies you of any URL flaws that compromise their usability on mobile devices.
Use Google's Mobile-Friendly Test tool to check any page on your website if you don't have access to Google Search Console. The result should be valid for most, if not all, of the pages on your website if they all utilize the same style and layout.
7. Link Building Opportunities
The process of improving website authority involves developing links, and no SEO audit would be complete without recommendations on creating internal and external connections relevant to a certain website.
Links are crucial for creating an authoritative ranking on your website since they convey link equity inside your pages.
One tried-and-true method for building internal links is to do a site search for previously published, relevant content that has gained some authority and then use anchor text from that piece to connect to the new content.
MozBar is a Chrome add-on that will provide this perspective. Ideally, the page with the highest page authority is the one from which you should link to. The SEO metrics Page Authority and Domain Authority (DA) are not "official."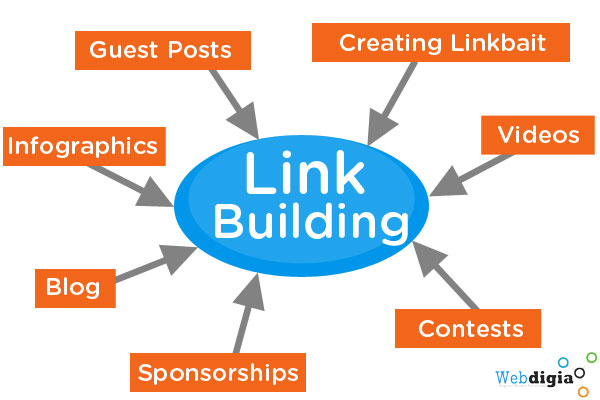 Image Source: webdigia.com
Google does not use them to index pages. Instead, SEO software providers developed them to estimate the authority of a page or a domain. Nevertheless, they remain accurate and helpful when choosing which websites or pages to link.
You should also consider user experience and information architecture (IA) when building links. Not all links should come from reliable sources. Finding websites that may potentially feature your content and link to you is a simple method of building backlinks.
Suppose your target hasn't already linked to you, and you've filtered by Domain Authority. In that case, you can contact content administrators via Twitter, email, Condor, or another social media platform to request links back to your site in exchange for sharing their content on your social media accounts.
8. Optimize Metadata
A meta title and a meta description make up meta tags. They are two of the main variables Google considers when deciding how to rank pages and help it understand the content of the page it is indexing.
They also serve as advertisements for your content by assisting consumers who are browsing search results in understanding the content of your website.
Image Source: braintraffic.com
If you want to rank higher for terms related to your industry, you should develop or modify your meta tags with that keyword research in mind.
Avoid the practice of "keyword stuffing," in which you use a lot of keywords simply for the sake of using them. This is especially critical in meta tags, but it's also true in SEO copywriting in general.
How to Improve Meta Titles And Descriptions
Only your title's first 50 to 60 characters will be seen on Google. The title is then shortened with an ellipsis. Not only does this appear poor on the search engine results page (SERP), but it can also prevent important keywords from being indexed.
The ideal description length has fluctuated in previous years, but it is now between 155 and 160 characters.
9. Clean Your Sitemap
The XML sitemap of your website tells search engines which pages are the most important to crawl. The Site Audit report will flag any broken links or missing pages due to misconfigured URLs in your sitemap.
The Site Audit tool you show will also show any inaccurate pages that were discovered in the sitemap. These problems occur if your sitemap file contains URLs that point to pages with duplicate content, reroute to another page, or return status codes other than 200.
10. Check and Fix Broken Links
Due to the negative impact on the user experience, broken links are also bad for search engine optimization. There are two methods for looking for broken links:
Check all of your external links using a program like Xenu. You may receive a report of all broken links using the program, which is free. Then, you may remedy them by either fully eliminating them from your website or rerouting them to a legitimate URL.
To locate broken links on your website, use the 'Crawl errors' report in your Google Search Console. Additionally, you may repair them by updating the URLs or performing 301 redirects to a legitimate URL.
11. Fixing HTTP Issues
Running on HTTP is definitely not a good idea in the current digital marketing environment. Google uses HTTPS as one of its ranking signals since it is quicker and more secure.
Image Source: javapoint.com
To verify that your site is accessible through HTTPS, just enter the domain name in its different non-HTTPS forms (www.site.com, site.com, and http://www.site.com) and see whether you are automatically forwarded to the secure version of the URL.
The next step is to scan the search index for instances of non-HTTPS URLs. To find out which of your site's URLs are canonicalized, use the Index Status report in Search Console. Manually canonicalize the HTTPS versions if necessary.
12. Checking Images
Images help make a web page simpler to read and more appealing to social media (particularly Pinterest and Instagram). Still, if they lengthen the website's loading speed, they could be detrimental to your SEO efforts.
In general, when it comes to images, you should look for three things:
First, image filenames serve as a description of the content of the image. Therefore, using too many keywords in the filename is not recommended.
Every image must include an ALT text thaTozed for search engines.
In order to reduce their size, all images are compressed. Consider implementing a content delivery network if you often use page images.
13. Check for Proper Use of Ads
For a while now, Google has been penalizing sites that contain an excessive number of ads above the fold. Although they do not explain what they mean by "too many ads," you can use this AdSense guide to obtain a general notion of what is permitted and what is not.
Ads must be changed or removed if they are not shown in accordance with industry standards.
What Are the Next Steps After Doing an SEO Audit?
You've completed your SEO audit and identified several areas that want improvement. The question now is, "What takes place after this?" The job starts. As soon as you finish your audit, be sure you check off the following things on your checklist:
Monitor your keyword placements and ranks and keep tabs on competitor sites.
Clean up your sitemap, fix any broken links, and change any 302 redirects to 301 redirects as needed.
Sort your links into the three primary categories, then start contacting publishers and exporting your disavow list.
Start generating reports to check if the hard work you put into your SEO audit is paying off. This is especially crucial for organizations. Almost all aspects of SEO, including a technical SEO audit, content SEO, and site audits, may be the subject of personalized reports for customers.
Get rid of the dated code hindering your page's load time and making it tough for Google to display your site correctly.
Manual Vs. Automated SEO Audits
As you can already see from the information provided above, a manual audit has advantages over an automatic audit carried out by an SEO audit tool. While an SEO professional may learn through experience, a tool can only do an audit according to a set of standards.
How Often Should One Perform an SEO Audit?
Some people believe that an audit is a one-time activity. This just shouldn't be the case. A thorough SEO audit should be conducted when you are experiencing the following issues so that you have actionable data to deal with:
Agencies sometimes use a search engine optimization (SEO) audit to gain new leads and establish contact with prospective customers to set up an appointment.
The audit may be used as a lead magnet by digital marketers or qualified SEO experts to evaluate a lead's website before launching a campaign.
This might be one of the supporting promotional materials you provide in your sales kit anytime you offer them comprehensive SEO services.
SEO audits should be routine practice when taking on a new customer for an SEO campaign. This report is essential when dealing with a customer for the first time.
The audit guides you in establishing realistic goals with clients and settling on the best course of action in light of those objectives. This is the first step in ensuring success for your clients and a positive return on investment for your business.
Five to six months into the campaign is a good time to assess whether or not the optimization efforts have had a noticeable impact on the website's organic performance.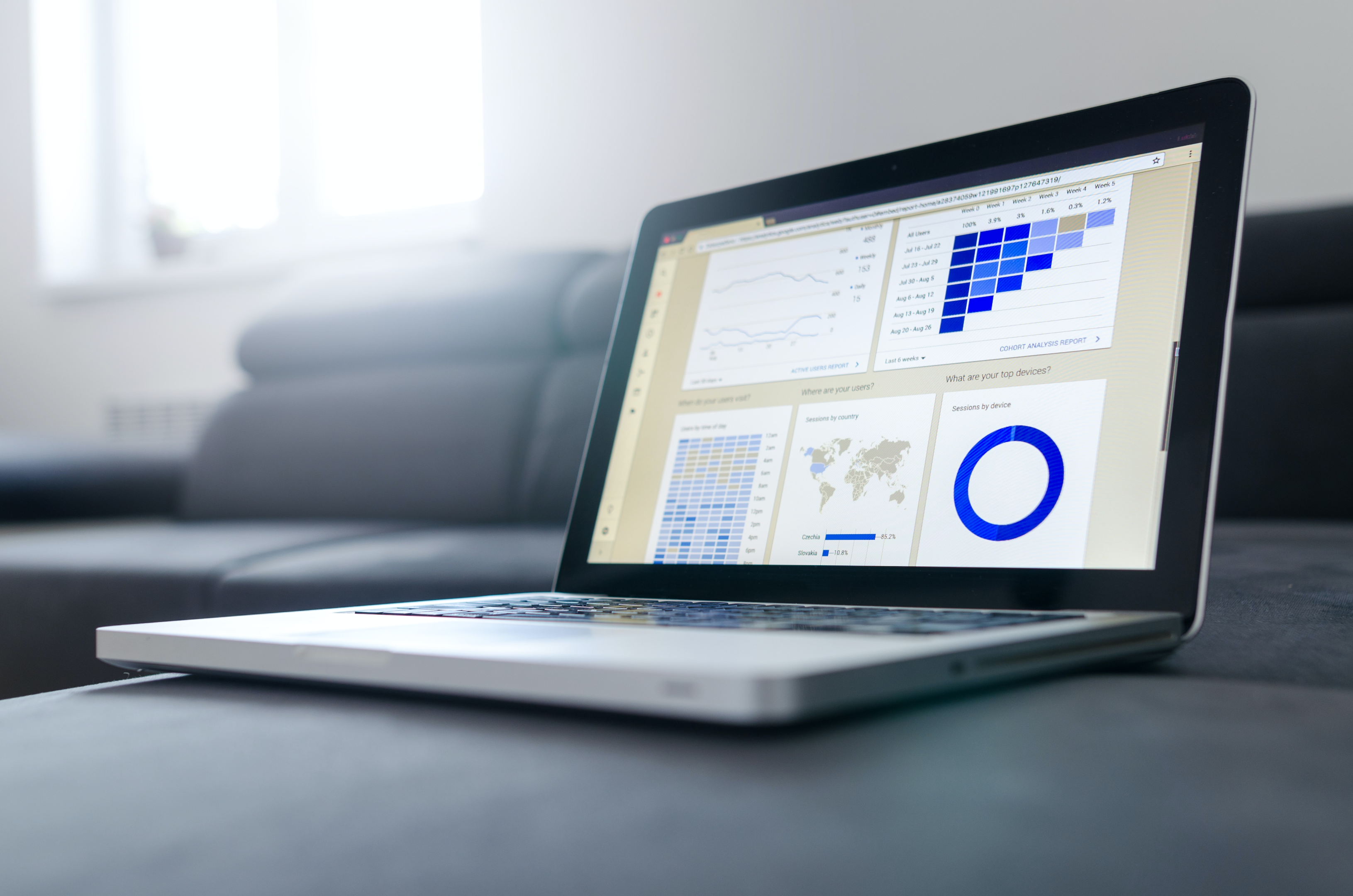 Just because you've been successful in getting the customer to rank for their desired keywords doesn't imply you should stop optimizing. You can find more ways to rank a website by conducting a website audit.
You can do as many SEO audits as you like on any website. However, it's crucial that you monitor the changes and modify your SEO strategy in light of your discoveries and the information at hand.
Conclusion
An SEO audit is similar to a checkup for your car. It's a great method to see if your site is running well or if it could use some care to improve its performance in search engine results.
The following are some essential takeaways before you begin evaluating websites:
Do not take the audit as a step-by-step guide. Keep in mind that it just offers a diagnosis and suggestions. You'll be the source of the strategy.
There is no curb on the number of audits you can do.
If you need a rapid SEO analysis, use a tool and put the audit widget on your website instead of taking days or weeks to complete an audit.
When doing a website audit, it is important to start with the basics: usability, security, search engine optimization, and social engagement.
You have it now! Your turn to do an SEO audit is now. Talk to us if you need assistance or have any queries. We'd be happy to share some of our SEO auditing techniques.