Building a brand or a successful business online is not an easy task. While most consumers migrate to digital marketing platforms, even traditional marketing methods need to make the shift. Digital marketing tools like SEO are now crucial to a business's growth. So how does SEO achieve this? Let's find out.
What Is SEO?
If you don't already know, SEO stands for search engine optimization. But what is it? Search engine optimization improves the content quality and traffic to a website page. There are many differences between using SEO strategies and other marketing tactics. The major one is that SEO focuses more on organically drawing in an audience than paid campaigns to drive up traffic.
Furthermore, SEO strategy is about developing a comprehensive game plan to direct your target market to your sites. The more visibility your sites have in organic search traffic, the better your chances of attracting customers.
How SEO Will Help Your Business Grow
Now that we have a basic sense of what SEO is, we can look at how using it as a digital marketing campaign will help your business and why your business needs SEO.
1) Competitive Advantage
To gain market share, investing in SEO efforts is recommended. Statistics prove that investing in SEO gives you an edge in search engines. Additionally, your content should always top search engine rankings.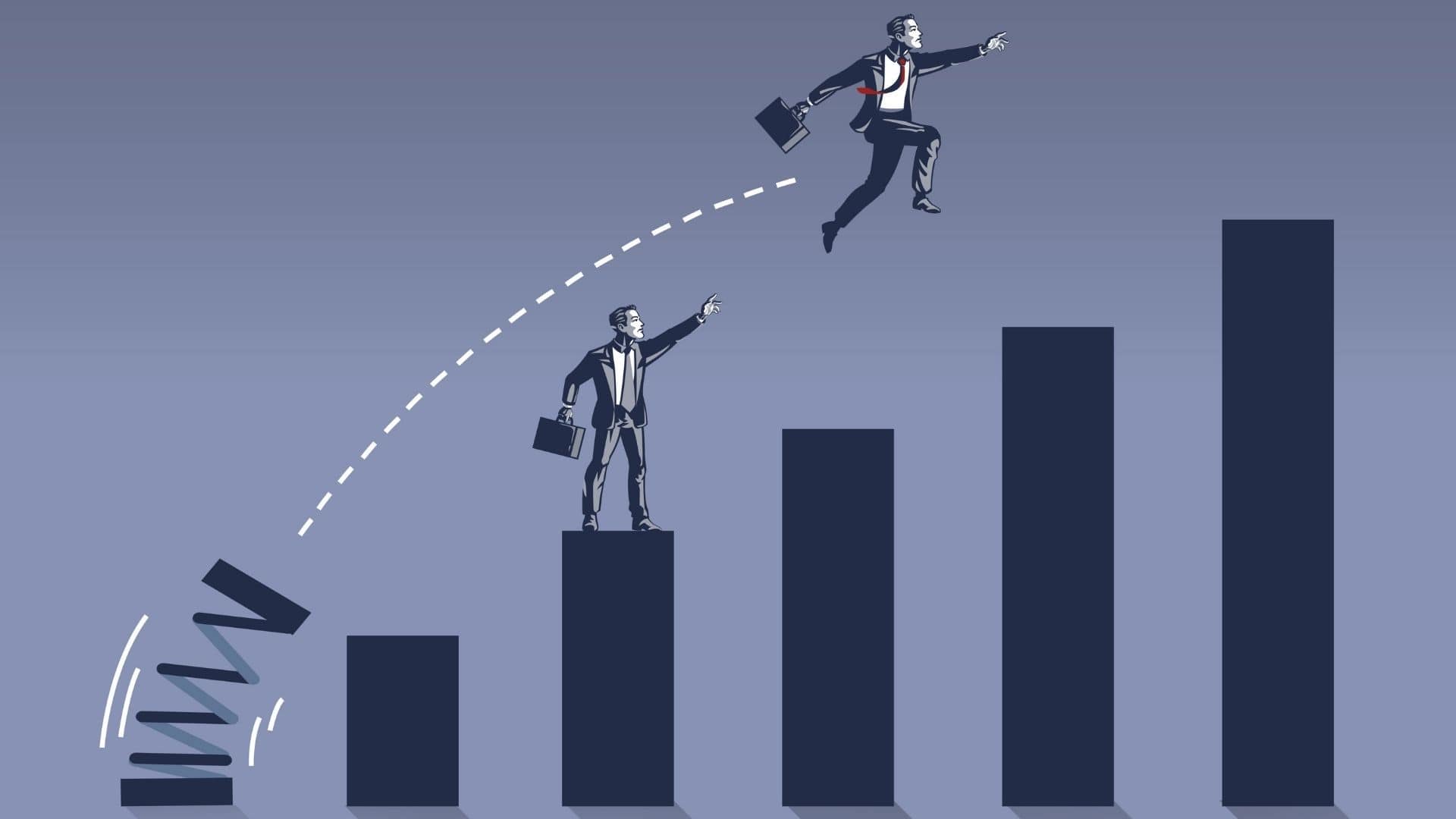 Image Source: marketing91.com
If your content isn't on the first page of any search engine, it might be time to consider SEO KPIs to track to determine how successful your online venture is. This is especially true if your competitors appear on the first page of major search engines. To measure up to your competition, it might be time for you to start by:
Identifying your competitors and analyzing their strengths and weaknesses.
Making high-quality content
Creating and managing your online visibility and reputation.
Fast load times on all your sites.
Ensuring your content is mobile-friendly.
Providing the best user experience
2) Driving Website Traffic to Your Sites
One of the first objectives for driving organic traffic to your site should be to increase your digital presence. When you implement SEO tactics, it is important to note that it has to be done well since billions of people worldwide are online.
Image Source: istats.com
Additionally, SEO helps your website become easier for people to find. As a result, your site's awareness level increases as more traffic come your way. As a result, you will notice a discernible footprint within the first year of starting SEO.
SEO tools are a pathway to visibility. Knowing your audience through keyword research is important. This is where local SEO comes in. Local SEO utilizes the geographical location of your online business in online search results.
Have you ever searched for something online and added "near me" at the end? This is where local SEO comes in. Local searches will pull up your business first in search engine results pages, which is important for your business's visibility. Visibility attracts the potential customers you need for your business to grow.
3) SEO Is Quantifiable
With accurate data and analysis, you can quantify almost anything. SEO helps you to quantify your progress. Any business needs to know how it's doing in digital performance.
Image Source: itprotoday.com
Furthermore, SEO helps brands to understand where they are, where they currently are, and where they might be going. SEO practices will assist you with making improvements toward your brand value
SEO will affect each business in terms of performance and growth. Therefore, connecting and tracking the changes should not be difficult.
4) Promoting a Positive User Experience
While SEO is a tool for promoting your brand value and gaining more customers, you should also consider the user experience. Promoting a good user experience isn't all that difficult. Having a well-done website page should be the first step. Your site's structure should also be straightforward to operate and use.
Image Source: springboard.com
Not to mention, web pages that are easy to navigate turn up first on search engine results. Search engines look for quality websites. If your website is hard to use and has slow load times, it probably won't be picked by the search engines.
5) Maximizing Paid Marketing Strategies
SEO and paid marketing methods mixed do well. Additionally, both marketing methods show you are spending money to achieve a goal. Your marketing efforts aren't wasted because you combine organic and paid traffic.
Image Source: corporatefinanceinstitute.com
SEO will maximize your marketing budget and boost your brand's credibility. Having the results of SEO and paid marketing appear on the search engines gives your brand value. They both serve different purposes but are measurable metrics to evaluate your SEO effectiveness. However, when they work together, the return on investment is high.
6) Long-Lasting Results
If you want quick results, SEO might not be for you. It takes time to build quality traffic. Even with the top 25 best SEO tools of 2022, like google analytics, it will take some time. However, the return on investment will make you happy.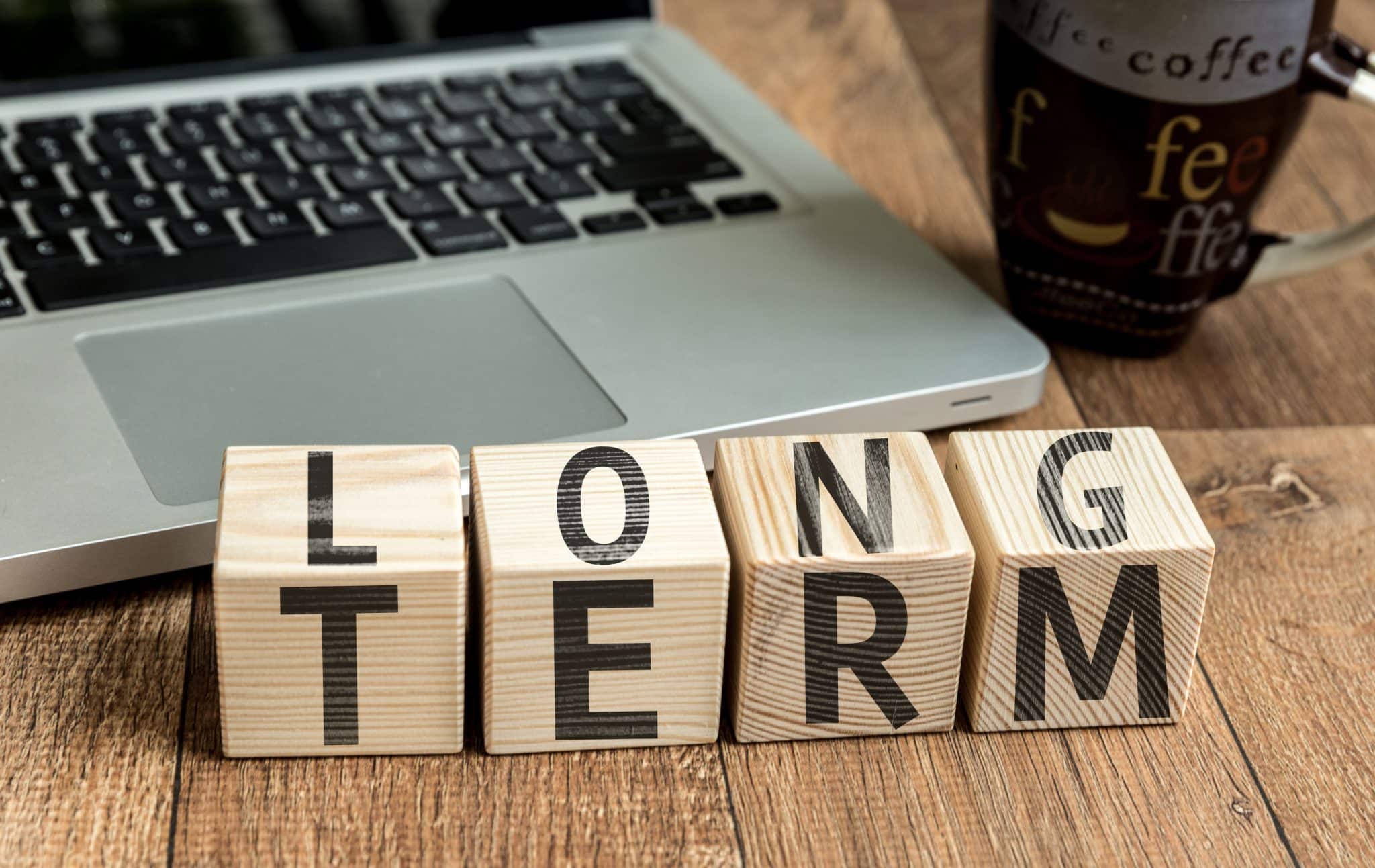 Image Source: mannlawyers.com
You will start to see results in 6 months. However, it takes 1-2 years to benefit from the full results. Therefore, when it comes to SEO, the more effort you put into it, the more the results will last.
7) Excellent Conversion Rates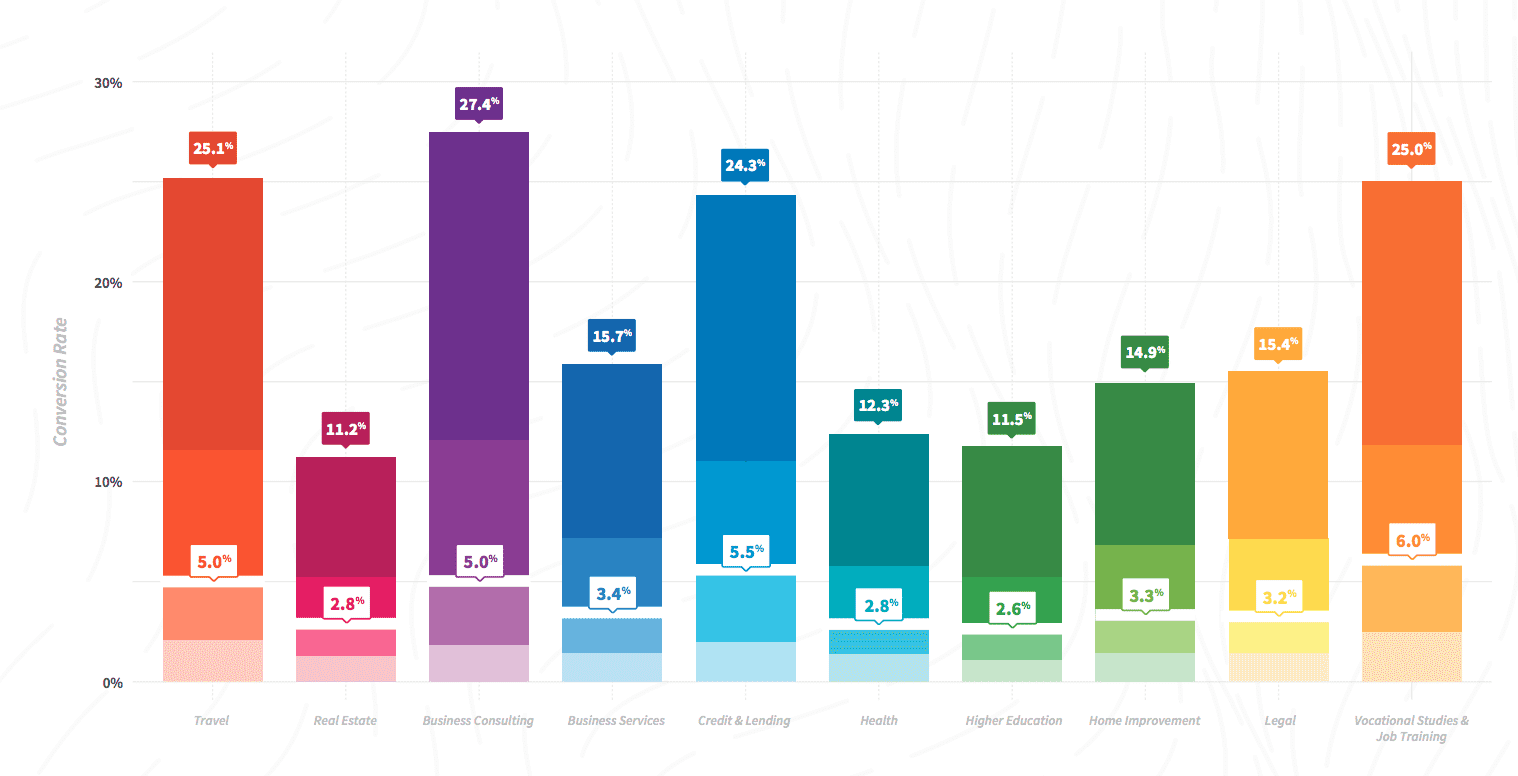 Image Source: smartinsights.com
By conversion rates, we mean converting content to views and subscribers. SEO content is easy to read on any device. Phones, tablets, and laptops can easily access SEO content. Additionally, if your website is easy to read and navigate, it can easily grab your clients' attention. Your website or page becomes more visible as long as they keep returning.
8) SEO Brings New Opportunities
Image Source: mattpaulson.com
The more a brand is visible to consumers, the better the opportunities that come its way. SEO has found a way to make your brand stand out and be discovered through those efforts. Additionally, SEO is one of the main ways to promote visibility because it understands your business needs.
9) Cost-Effective
As you start building your brand through SEO, you will have to spend significant money when you employ an SEO company. However, when you begin to see results, you will understand why it is worth spending all that money on SEO. Additionally, you will enjoy the returns on the long-lasting effects of SEO.
Image Source: shiftingsolutions.com
Cost-effectiveness and good conversion rates go hand in hand. For starters, your SEO content will always appear on the first pages of search engines. It's just a matter of time.
How Do SEO Strategies Work?
SEO has mostly to do with combining different factors to get the best out of quality and quantity. The better your quality and quantity, the more qualified traffic you receive. For example, if your website scores high on both ends, the more you appear on search engines.
SEO uses some factors to launch your business into a successful enterprise.
a) Building Backlinks
A backlink is an incoming hyperlink from your webpage to another website. It's like a web resource you link to your webpage to gain customer trust and build credibility. In addition, backlinks link back to other high-quality and relevant sources.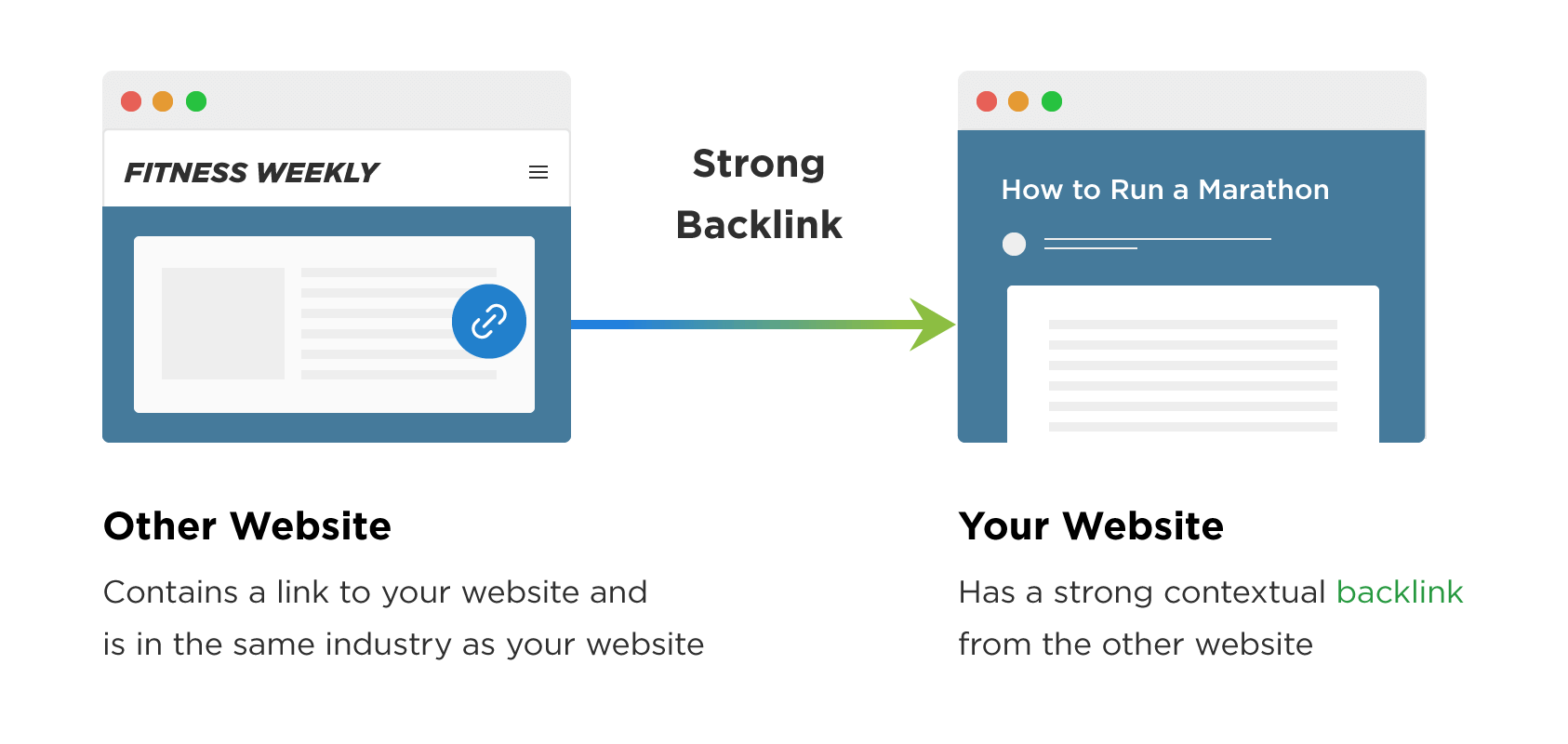 Image Source: backlinko.com
Regarding backlinks, it is important not to get carried away. For example, you can link too many irrelevant sources that drown out your content. For this reason, overusing backlinks can be detrimental to your content marketing.
Furthermore, when using backlinks, it is important to remember not to plagiarize. Plagiarism is a major offense that can easily lead to losing your webpage. You can also be heavily penalized (keep in mind that any business can be penalized.) For this reason, it is paramount to use backlinking carefully and be ethical.
b) Keyword Analysis
Certain words within certain content can help your site rank higher. Keywords are the words or phrases most people type into a search engine. If your content has these keywords, your will be more visible and attract more customers.
Image Source: searchengineland.com
However, it is also important to avoid keyword stuffing because your content might not make grammatical sense. Additionally, it will be obvious to customers that you were too lazy to put in the effort. This is why developing a comprehensive on-page keyword optimization checklist is important.
Relevant keywords need to be researched, then strategically placed within your content to ensure it looks as natural as possible. Finally, you will provide the right answers to the questions users type into other search engines, giving you organic users. This happens every time they use target keywords.
c) Creating content
Creating content is not as painless as it sounds. Content creation is when you have to build rapport with your audience and grab their attention before they even read your content. So how do you do this? Here is where your keyword placement comes in.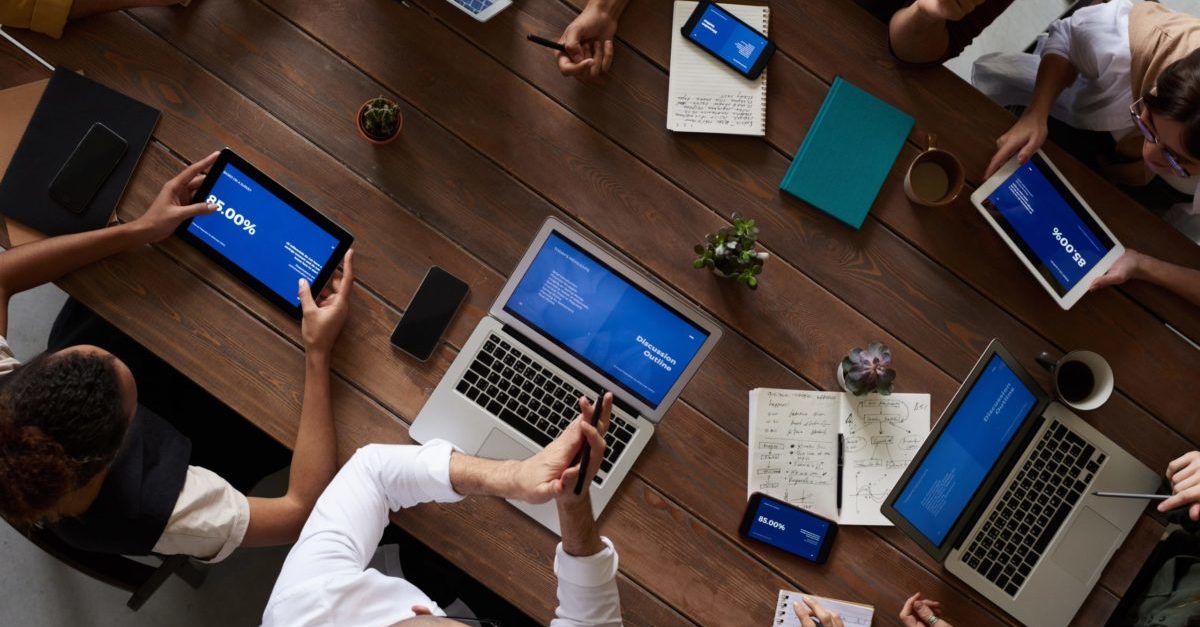 Image Source: benchmarkone.com
There is no single-click shortcut when it comes to content creation. Building trust and engagement takes time, which is why it is recommended to create strong content. Creating strong content means balancing your customers and your company's business needs. Striking a balance between the two will give you top content and great results.
Keep in mind that when creating content, it isn't only limited to what your customers can read. It also involves what your customers can view, listen to, and relate to. Therefore with content making, you also need to consider the following:
Infographics
Podcasts
Blogs
Newsletters
Social media posts
Webpage texts
How-to guides
Listicles
Videos
All these factors contribute to engagement with customers and potential customers. They also give you relatable, shareable, and relevant options in your site's content.
Can I Stop Doing SEO After My Business Grows?
Apart from helping your business grow, there are reasons your business needs SEO. However, you should know that SEO is constantly evolving. Therefore it would be detrimental to your business if you stopped SEO after becoming successful.
It doesn't matter how much success your company has garnered—using SEO to optimize your business even after success is important. Furthermore, most search engines take into account how fresh content is. For this reason, it isn't reasonable for you to stop your SEO efforts.
Image Source: business2community.com
Additionally, it would help if you noted that other web pages would use your content in their backlinks. The less you use SEO, the fewer visits you get, and the less other blogs and webpages use your content as a resource. This will dramatically slow down your conversion rates.
Without maintaining your SEO efforts, your content will go further down search results pages. It will get to a place where your website or blog will lose its relevancy. If you want to maintain your SEO results, then it is important to keep using them.
Furthermore, underutilizing or not using SEO will not give you a competitive edge over other competitors. Unfortunately, but expectedly, this will lead to a loss of conversion and subsequent income.
FAQs
i) Why is SEO still important?
SEO is still important because it bridges the gap between your business and potential customers or your target audience. It also helps your business grow and improve its visibility and brand awareness.
ii) Why is SEO a powerful tool?
You need to attract the right customers to get organic and qualified traffic. For this, SEO makes each page on your blog or website accessible as an entry point to customers.
iii) What are the benefits of hiring a local SEO company?
The largest benefit is that you don't have to do all the work alone. SEO takes a lot of effort. Additionally, SEO companies know the market and can steer you in the right direction. They also know how the algorithm changes and what to expect. However, you can benefit from a basic understanding of SEO.
iv) How much should I spend on my monthly SEO budget?
This depends on how your company is doing in terms of resources. A small startup company should budget from $500 onwards. Larger companies should have no problem spending at least $5000 on SEO efforts.
v) How long does SEO take to show results?
Between 6-12 months. However, the results of your efforts vary on how you decide to execute your SEO strategy. Up to the point where you start seeing an upward graph, it might even take 2 years to see some income.
The Bottom Line
The world is moving toward digital marketing. Most businesses now have an online presence, no matter how small. The internet is a free tool, full of unmaximized potential. However, losing focus on the internet and digital marketing is also easy.
SEO will tell you what customers want and need. It also presents nuanced opportunities for your brand and image.
Featured Image Source: reply.com