If you need more traffic coming to your website, try guest posting.Guest posting SEO can be a powerful fuel for your growth, especially when expanding the boundaries of your website or online business. Apart from increasing brand exposure, guest posting can be an ethical and long-term approach to creating high-quality backlinks and boosting your SEO performance, to mention a few.
What is Guest Posting?
Guest posting (also referred to as guest blogging) is a type of content marketing strategy that entails writing and publishing one or more articles for other sites. These articles usually have your byline and are often highlighted as written by a "guest author" or "contributor" by the editor of that site or publication.
Image Source: think360studio.com
Depending on the publication, you may be compensated for your guest blogging efforts; but that is not always the case. Some publications offer non-monetary rewards for your post, such as a link to your site or social media accounts.
Now that we know what guest posting SEO is let's check out what guest posting in SEO entails.
What Are the Main Benefits of Guest Posting for SEO?
Why is guest blogging important? You can build relationships with other thought leaders in your industry, establish yourself as an authority figure in your market, and expose your brand to an entirely new audience by sharing your expertise on other companies' sites. Here are the benefits of guest blogging.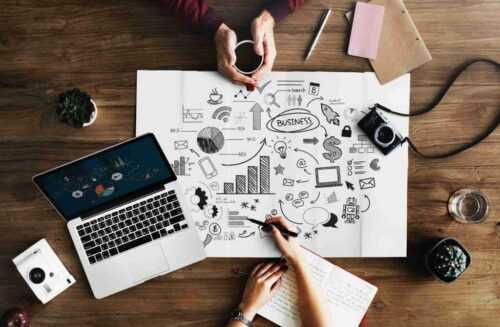 Image Source: mysterioustrip.com
1. Increases Organic Traffic
Guest posts boost your domain authority and rankings in search engines, producing more organic traffic. Instead of an advertising campaign or social media promotion, this unpaid traffic comes from search engines like Google, Bing, and Yahoo.
2. Increases Brand Visibility
Guest posting SEO can also help increase your brand's visibility in search engines and other sites. When you guest blog on popular websites in your industry, you expose your brand to a larger audience. This can help boost brand awareness and reach, resulting in more traffic and customers.
3. Boosts the Number of Backlinks
Image Source: smallexam.com
When you guest post on another website, you can include a link to your site in your author bio or the body of your post. This increases the number of high-quality backlinks pointing to your web pages and domain, which is a crucial factor in improving search engine ranking.
4. Enhances Topical Authority
When writing guest blog posts on topics related to your website and linking back to relevant web pages, you help boost the topical authority of your domain. This is significant because Google usually evaluates your website's relevance to specific keywords to determine how high it should rank in search results.
5. Creates Higher Quality Traffic
Guest posting also helps in the creation of higher-quality traffic. Users who click on your links in a guest post are more likely to convert into customers because they are more interested in what you can offer.
6. Keep the Readers Interested for a Long Time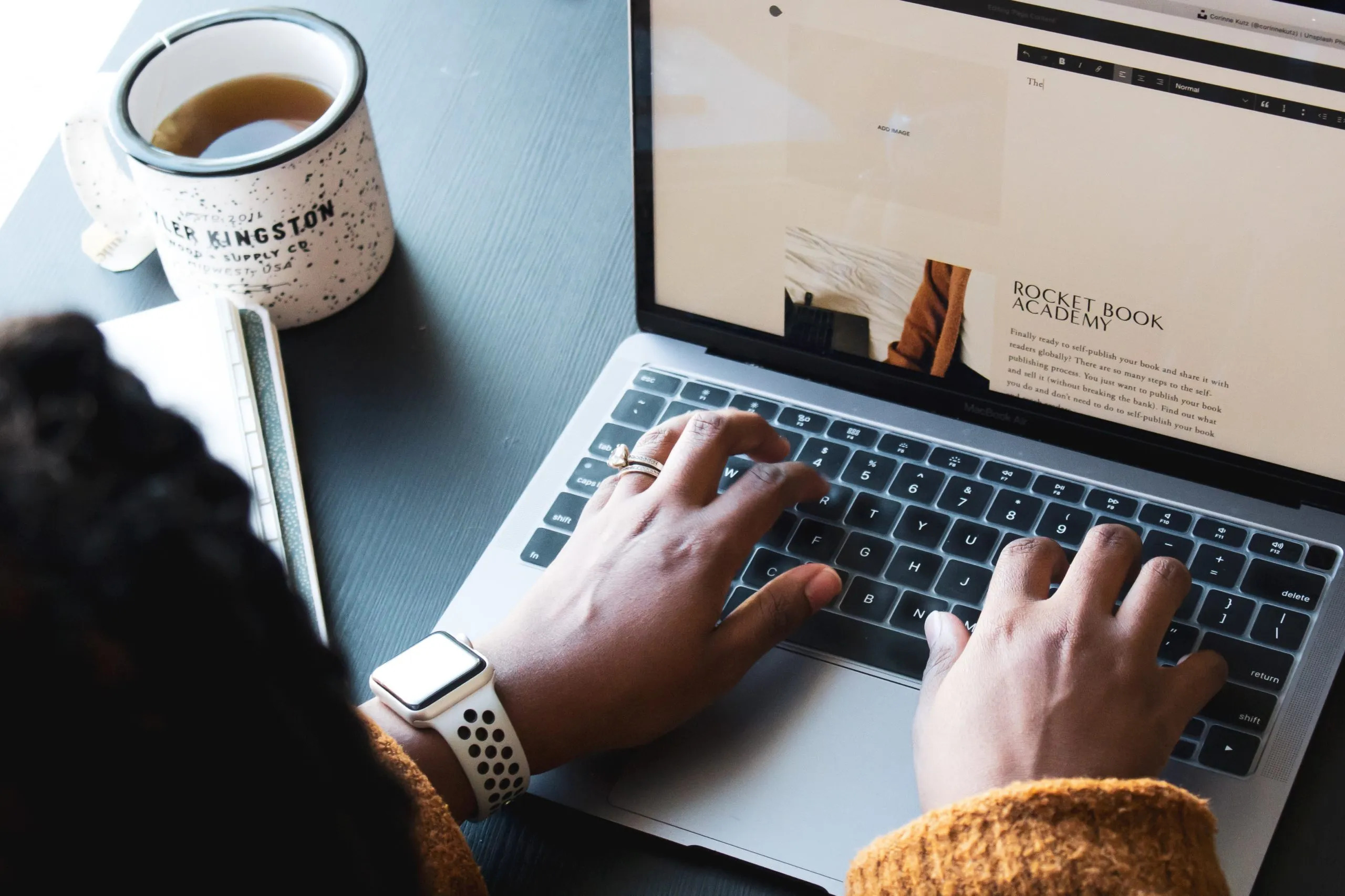 Image Source: fangwallet.com
Guest posting is an excellent way to keep readers interested in the latest data and intriguing insights. Also, a promotional boost happens when guest bloggers share the content with their networks. Furthermore, guest blog posts give your readers a unique perspective and fresh content.
Steps on Guest Posting in SEO Strategy
Image Source: softwaresuggest.com
Here are steps on guest posting in SEO that will help you become a successful guest blogger.
1. Establish Your Guest Blogging Goals
You must establish your objectives regarding guest posting in search engine optimization (SEO). Some goals include: creating leads or sales, building backlinks to your site, attracting visitors, increasing brand awareness, and many more.
After all, not every guest blog post must solely focus on obtaining backlinks. Also, you can use a guest article to increase brand awareness and sales and enhance your site's backlink profile for SEO. Once you have established your objectives, you can start looking for guest blogging opportunities to help you achieve them.
2. Look for Guest Post Opportunities
There are various approaches when looking for guest blogging opportunities which include;
Contact influencers to see if they'd be interested in your guest post.
Looking for blog posts that are relevant to your industry
Searching online for sites that accept guest posts
Checking the competitors' backlinks and trying to secure guest posts on the same sites
Image Source: writtenlyhub.com
You can also use Google's advanced search operators to find guest post opportunities: For instance, the keyword "accepting guest posts," keyword "guest post," keyword "guest post guidelines," keyword "guest article," keyword "guest author" to mention a few.
Once you get a few potential websites, you must qualify them to ensure they're a good fit.
3. Qualify the Guest Posting Sites
Before presenting a guest post idea, ensure the website is trustworthy and contains high-quality SEO content. Here are some things to check out:
The site should have high traffic.
The site should give good domain authority.
The site's content should be well-written and informative.
The site should be created for more than just accepting guest posts. If every published post has outbound links to random websites, it was most likely designed to sell links. We recommend avoiding such websites.
4. Make Your Guest Blogging Post Pitch
After identifying and qualifying a few potential websites, make your pitch. When pitching a guest post, include the following;
The type of article you would like to write
A quick overview of the article you are proposing
Why do you want to blog for the site
Why do you feel the article is a good fit for the site
How the website owners and their readers will benefit from the guest posts
How do you plan to promote the content for the website owner if they accept your guest post
Your guest post is more likely to be accepted if your pitch is well-crafted and customized to the site.
5. Write Guest Posts
After your pitch is accepted, you can start writing your guest posts. When blogging, keep the following tips in mind:
Image Source: searchenginejournal.com
Include one link to your domain in the author's bio.
Add a few contextual links to your website.
Maintain the topic thematically relevant to the web pages that you are linking to your site.
Use the correct anchor text for your links and avoid keyword stuffing.
Ensure your article is a good fit for the site.
Create high-quality, well-researched content keeping in mind that this article reflects your brand and you want it to rank high in search engines for its keywords.
6. Build Backlinks to the Guest Post
Building backlinks to the guest post will help enhance the blog's PageRank, which can boost the link equity transmitted to your site through contextual links.
7. Monitor the Results
In this step, use Google Analytics to track how much traffic your guest post generates. Track these several things;
The number of sales or leads generated from the guest post services
The number of users who visit your site as a result of the guest article
The change in page authority and domain authority
The change in search engine rankings for the linked websites
By monitoring these metrics, you can assess your guest blogging campaign's effectiveness and make adjustments.
8. Improve Your Guest Blog Posting Strategy
After tracking your results, use that information to improve your guest blogging SEO approach for future opportunities. For instance, when your content generates a lot of visits for the other website's owner, it isn't sending you a lot of direct traffic. Or when the quality of leads flowing to your website differs from what you expected.
Image Source: safeskill.info
Depending on this data, you can adapt your strategy to your next guest blogging opportunity. Each new post you publish should help you get closer to your goals.
Practices that Can Lead to Google Penalties
Guest blogging has suffered plenty of manipulation and abuse. Also, some guest blogging for SEO practices has become quite spammy. And it is for these bad practices that Google might penalize you. These are some examples:
Image Source: searchenginejournal.com
1. Visiting the Same Websites Again and Again
Since doing guest posting outreach and creating relationships takes time, people might be tempted to submit guest posts on the same few sites with whom they have a good relationship. However, keep in mind that leaning too much on a few websites to post your guest blogs might be seen as spammy.
2. Guest Posting on Low-Authority Websites
Image Source: salesforce.com/uk
The boom and collapse of digital publications have resulted in a flood of low-quality "news" websites eager for content and trying to make fast cash. These usually have poor editorial standards and will often accept low-quality guest blog posts, sometimes in exchange for payment.
3. Adding too Many Backlinks
Including a half-dozen backlinks in the main body of the guest blog post is another sign that you are attempting to manipulate it.
4. Excessive Optimization of Backlink Anchor Texts
This might be seen as spammy if you over-optimize keywords into the backlink anchor text.
5. Spinning Content in a Thousand Different Ways
This practice involves taking a piece of already published content and slightly rewriting it to publish it on a different site to gain more backlinks for SEO.
6. Writing Weak Content that Offers Little Value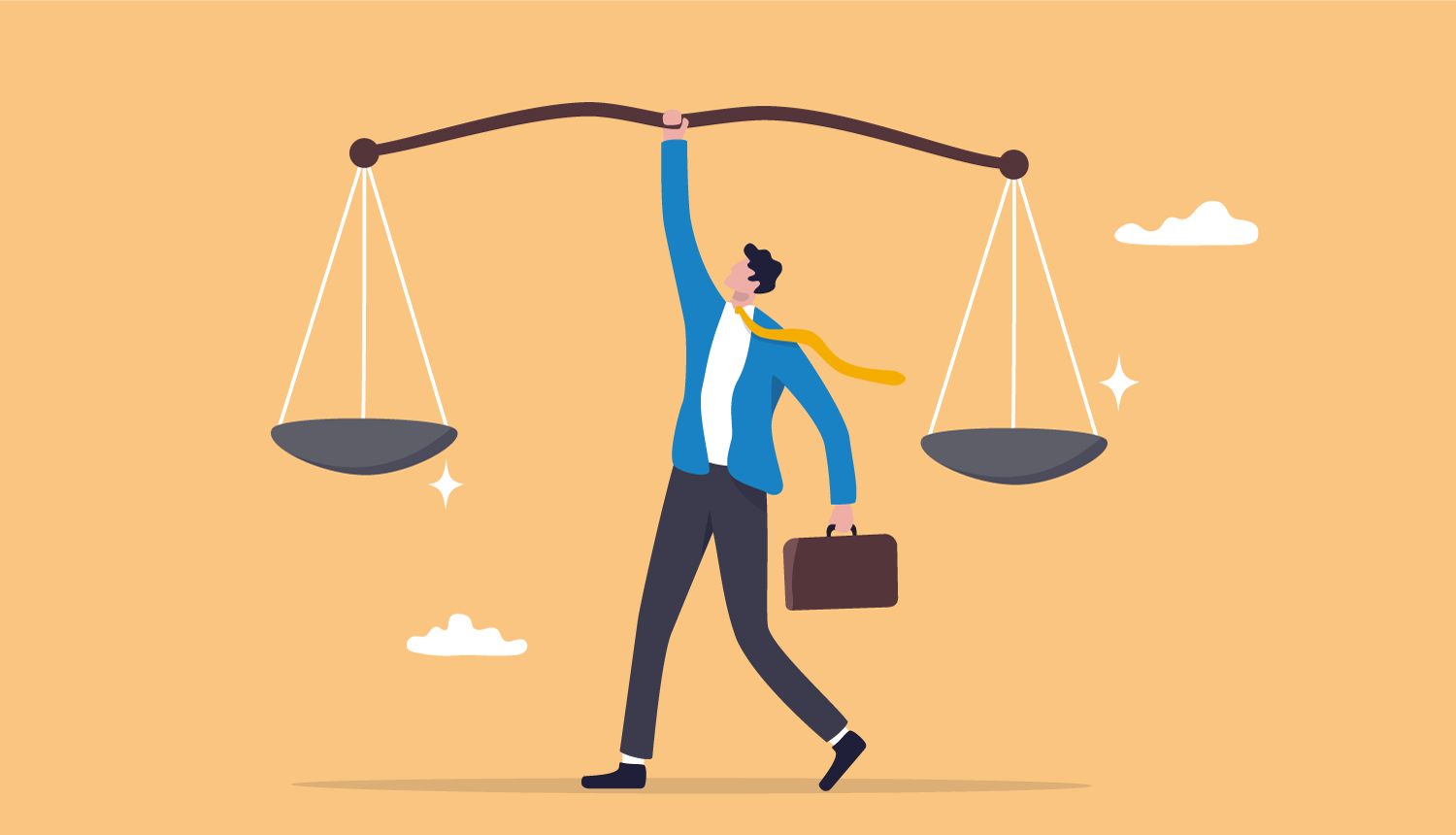 Image Source: strengthscope.com
This practice is when someone creates a guest post only to obtain a backlink instead of providing enticing and valuable content to a publication's readers.
7. Not Knowing Enough About the Subject You're Writing About
Similar to #6 about weak content. You must know what you are writing about to deliver value to a site's audience.
Frequently Asked Questions on Guest Posting SEO
1. What's the Difference Between a Guest Blog Post and a Backlink?
A backlink is a link from one site to another. On the other hand, a guest blog post is a post you create for someone else's site. Backlinks are usually crucial because they show Google that your site is valuable to other websites. Besides, the more backlinks your site has, the better it will rank in Google search results.
2. Is Guest Posting Considered Black Hat SEO?
People unfamiliar with guest blogging can make the same mistakes as black hat guest bloggers. Paid guest writing, for example, is not something Google supports. You will be penalized if Google finds out that a guest blogger was compensated for your backlink. Also, obtaining backlinks from gambling sites and other questionable sources can negatively impact your SEO performance. We recommend familiarizing yourself with the guidelines when dealing with guest posting SEO.
3. What Should You Avoid? When Creating Guest Posts?
Avoid writing for unrelated websites because it won't help your business. Readers will not click on your website and it will not impact your SEO rankings.
4. Should I Accept Guest Blog Posts on My Site?
Accepting guest blog posts is a great way to expand your site without much effort. When their content is published, guest posters will share it and promote your website; free promotion. Free marketing can increase social media shares and referrals to your website.
5. Are Guest Blog Posts Worth it?
When you write guest blog posts for other sites, you reach out to an established pool of readers. If new readers like reading your posts, they will likely visit your website for more of such content, increasing your traffic. Guest blogging is undoubtedly worth the time and effort.
Featured Image Source: isem.vn