Search engine optimization (SEO) is an organized process, and so is onboarding new SEO clients. So to gain relevant leads and clients, you need a strategy to enforce and improve over time. And this article will help you do exactly that. Here you will look at the different tips you can use to get great leads but first, let's understand what SEO leads are.
What Is an SEO Lead?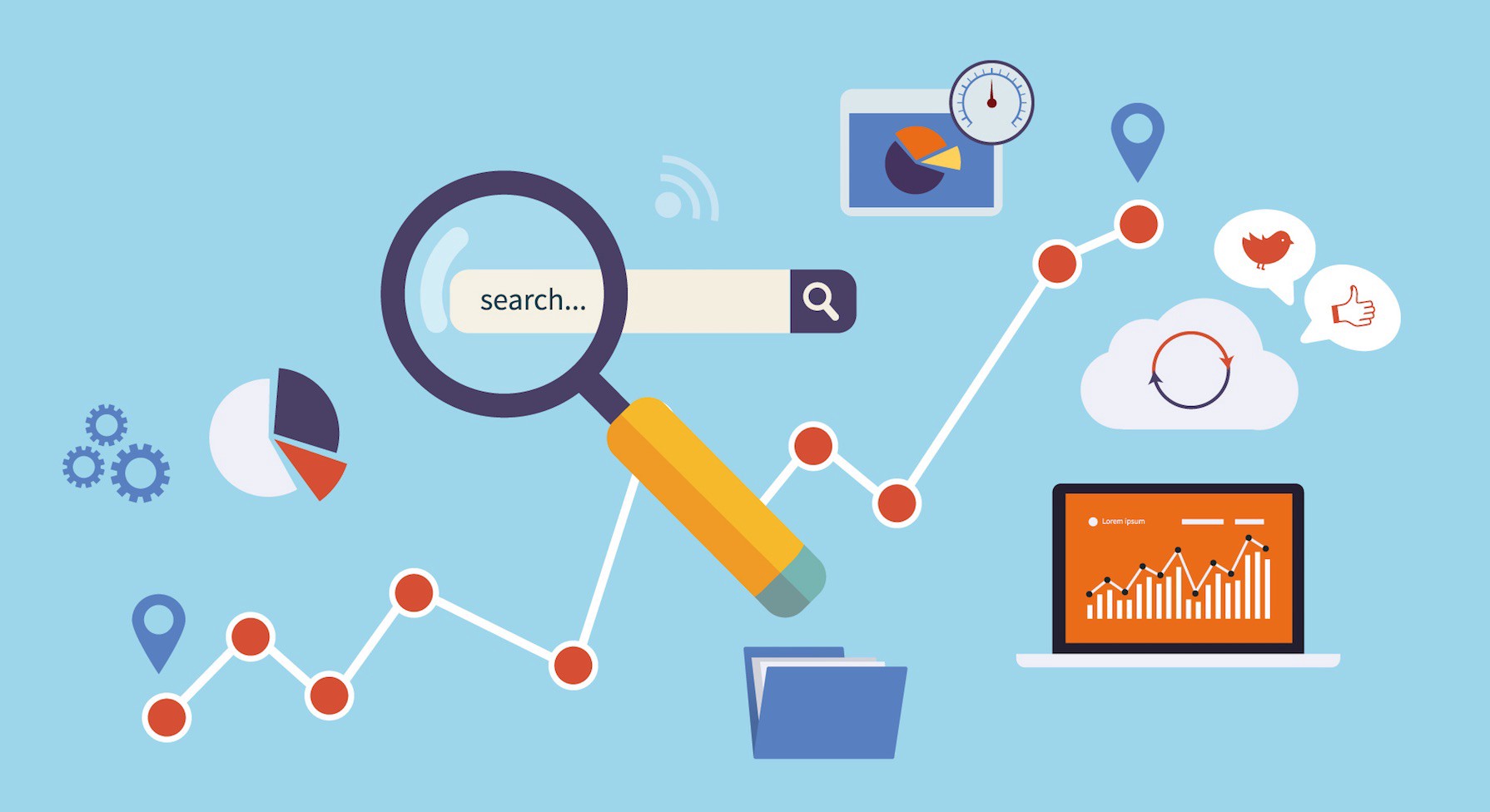 Image Source: leadfuze.com
SEO leads are potential seo clients who express interest in your agency website for SEO services. In most cases, a potential client will find you first and get in touch with your agency. However, you can proactively reach out to them and present your services.
With intense competition from other marketing agencies, your agency needs a strong plan backed by data to find seo clients. Below are the tips and tricks to get seo clients for your agency.
1. Get Listed in SEO Agency Directory Website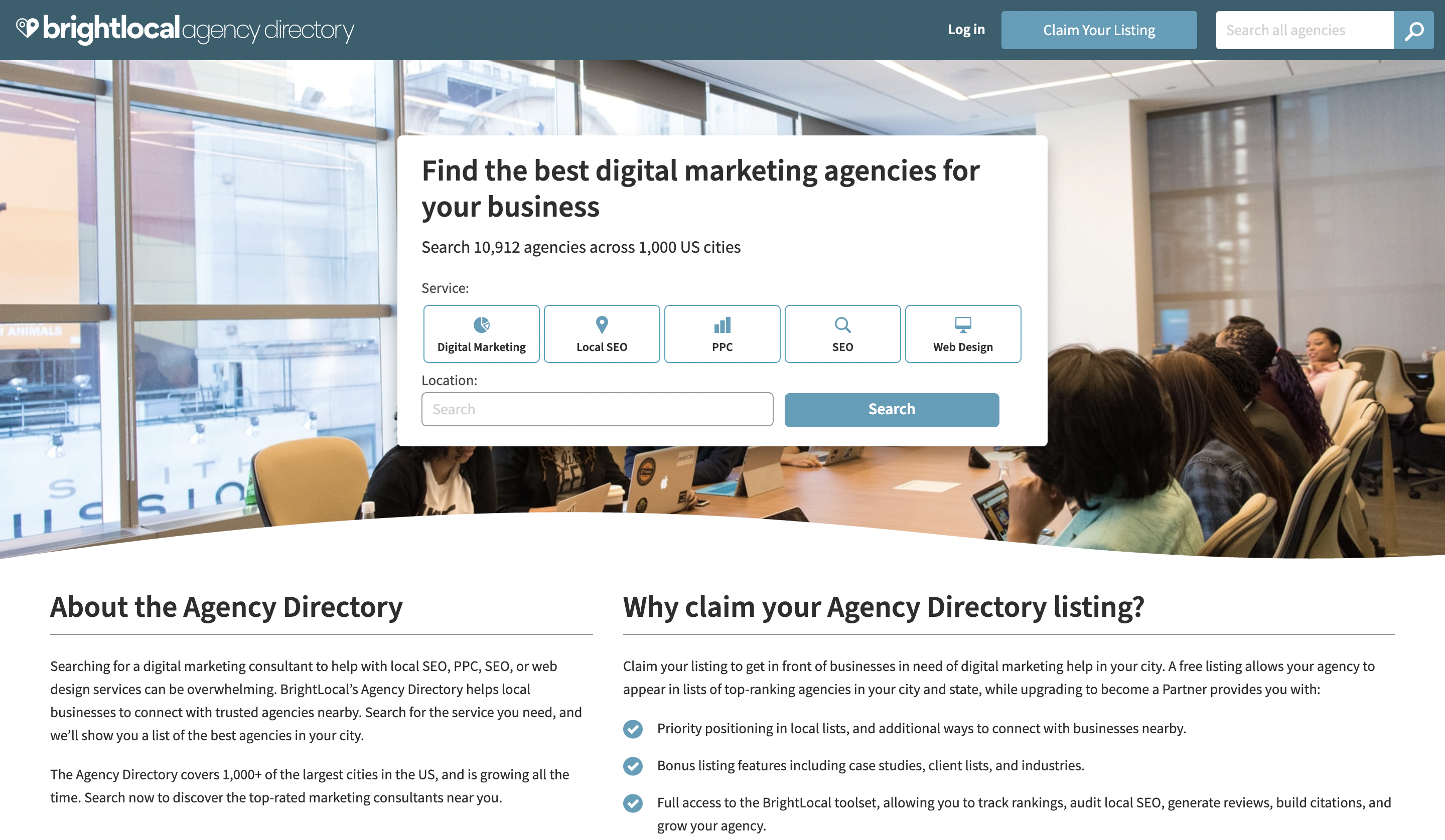 Image Source: brightlocal.com
Listing your SEO agency on a directory site can make easy for lead generation. Although some of the sites are not worth your time, most of them can be powerful tools. To ensure you get the best from these websites, ensure that you fill in as much information about your agency as possible.
Also, it will be best if you convince some of your customers to leave reviews on these platforms. This will help you land and win seo clients easily. Some of the agent directory sites you can use include Agency Spotter, Digital Agency Network, and SEOBlog.com
2. Offer Free SEO Audits
Clients require to understand the prospects at hand before they feel comfortable paying for anything. This is one of the major reasons the free audit approach works. Offering a free audit to new clients is a reliable way to break the ice with them, introduce them to your services, and even show them what services you will offer them. It also shows the client the depth and breadth of your capabilities and experience.
Image Source: uptimiser.com
An average SEO client may understand they need help but do not know how badly or urgently they need the services. A free audit can clue them in and provide an excellent opportunity for you to explain how your company will help them fix things.
Most companies, especially local businesses, overlook SEO and do not bother to update their websites often. To gain new seo clients, you can search for such companies and perform a free SEO audit for them. When they see results, they will avail themselves each time they need SEO services. In addition, they will also refer other companies to you for the same services.
3. Consider Niching Down
By now, we all know that SEO is a competitive space, and many SEO companies or agencies provide the same services as you. Therefore you need to develop a strategy to help you stand out and show potential customers that you will deliver whatever thay are looking for.
One of the good ways of doing this is narrowing down your niche. For example, you can opt to deal with a specific SEO industry based on your expertise or where you see potential profitability opportunities. If maybe you are good at technical SEO, you can make that specialty clear on your website.
4. Check Places Where Your Clients Ask For Help
Most SEO agencies will take up the opportunity of looking for prospective clients via various platforms. This great SEO strategy will help you win the right clients for your agency. In most such places, local seo clients will describe their problems, and you can contact them and offer your professional SEO help.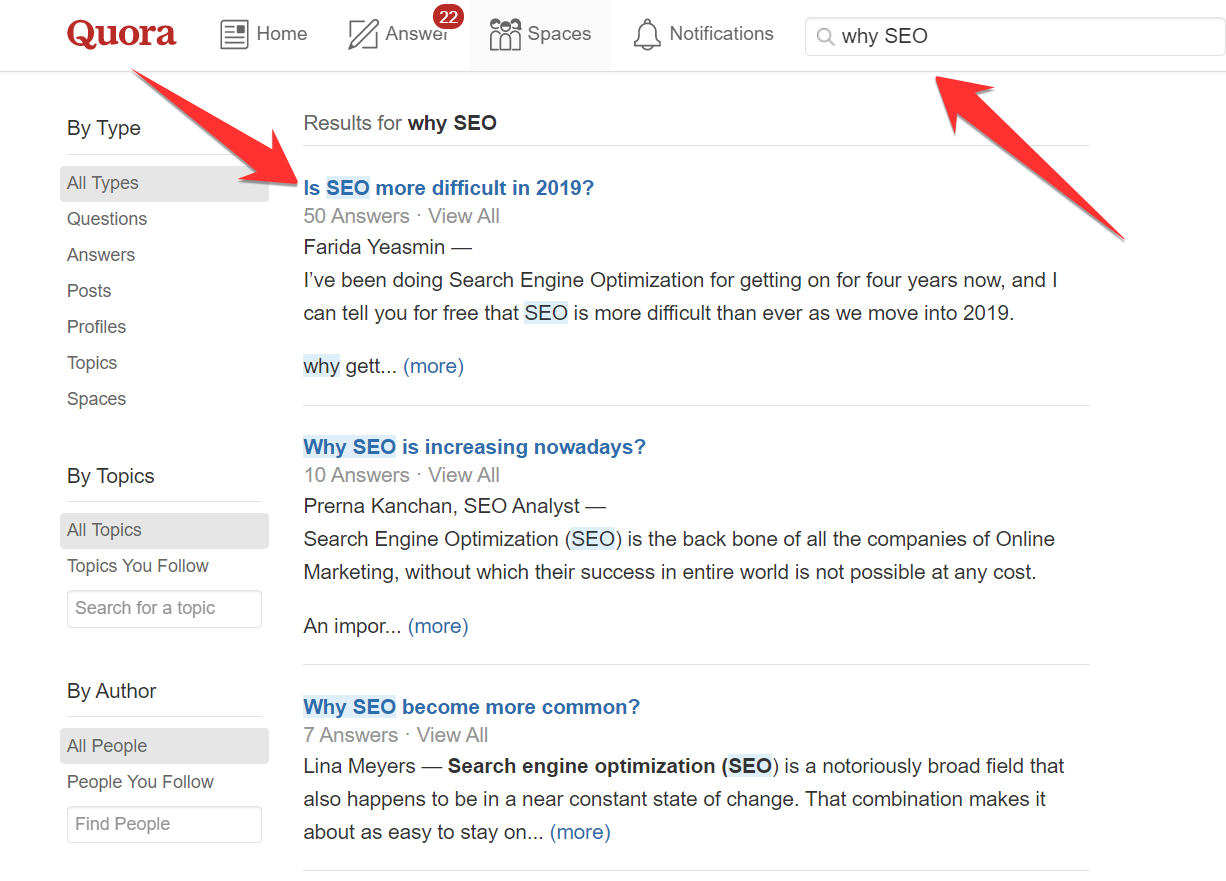 Image Source: static.semrush.com
Basically, you will help people with SEO issues they address on these platforms. This way, you will show your expertise, eventually building trust with a potential client.
For instance, if a person wants to improve their google rankings for a particular keyword and asks how to do it. You can take the cited keyword and promise to bring the website to the top. If the person gets results, you will have a higher opportunity of converting that lead into a paying client.
Some of these places include:
a) SEO and Business-Related Forums
Most SEO clients will post questions and SEO-related issues on SEO forums such as BlackHatWorld, SEO Forum, or MOZ SEO forum. You can register on such platforms and be keen to look for potential clients here.
It is necessary to note that most people in these forums are not looking for paid services. Therefore do not expect to make money right away. However, you can provide your expertise in the discussions; this way, you can get a prospective client who will hit you up for your services.
b) Quora
Quora is another amazing platform where you will find different people asking for help with SEO. Although you might not easily find a client willing to pay at first, you will most likely find a client who will ask for your help if you provide solutions to different people's problems.
Even better, if you provide quality answers on this platform, you improve on google ranking, which in turn brings in more leads
c) Facebook and LinkedIn groups, Subreddits, YouTube Channels
Social media platforms like Facebook and LinkedIn groups are other places where people ask for help with SEO-related issues. Participating in these groups will help your target audience identify you and reach out whenever they need help.
5. Grow Your Social Media Presence
In addition to providing SEO solutions on different platforms, it will also gain potential clients by growing your social media presence. Most of your potential customers will check if you are active on social media platforms and will mostly be interested in what you say about certain matters.
Image Source: socialmediacollege.com
If you provide useful SEO content that appeals to your main audience, you will easily lure organic traffic that will eventually become clients. So again, do not be too bored on your social media platforms; you can post memes, express your opinion on the latest Google update or even post videos explaining your services.
Another great idea would be to create a youtube channel and provide informative videos. The advantage of youtube is you can optimize your videos to get them ranked well, attracting more clients.
6. Speak at Marketing Conferences
Another great way to help get your SEO clients is by attending and speaking at marketing conferences. Although this method will not give instant results, it is effective if looking for a long-term solution.
Image Source: entrepreneur.com
In these conferences or events, you will have discussions with probable clients, and after a presentation, you will have one or two people following you to ask if you offer SEO services. The advantage of this method is that since it's a face-to-face meeting, the client will warm up to you pretty fast, which helps build trust.
7. Build Pillar Content
Another great strategy always works to create content that educates your target audience. The best part is that if you keep posting content regularly, you practically provide your audiences with new content, keywords, backlinking, social media engagement, and so on.
Image Source: b3net.com
Some of the basic SEO optimizations you should pay attention to include the following:
a) Use Keywords
Doing keyword research will help you find your industry's most important and trending keywords. Then you can use these keywords in your titles, subheadings, and throughout your content. This will help you rank higher, which will result in higher leads.
b) Use Subheadings
When creating your blog post, ensure that you use H2, H3, and H4 headings to help make your content scannable and improve your audience's experience. It will also help search engines to understand more easily what your content is about.
c) Add Links
Linking to articles or websites when you write about them is an important part of content creation. Adding links to your content will help you improve usability, boost your site's views, and spread the link juice.
d) Format Content
You will not only create content packed with value, but you also need to give the audiences an easy time understanding what the content is about. One of the best ways to do this is by formatting your content well.
Remember, it does not matter what kind of content you have; these best principles need to be followed.
8. Leverage Your LinkedIn Presence
Another great way to get seo clients to your agency is by using LinkedIn. However, you need to have the right strategy in place for this method to work. Ideally, you should use this platform to showcase content that educates, entertains, and inspires your potential customers.
Image Source: marketingworks360.com
Alternatively, you can send non-scammy outreach messages to your customers, but you will need to present something that really stands up. For this to work, you can start by mentioning something personal at the top of your message. Then provide some value in your first message.
9. Partner With a Design or Digital Marketing Agency
Image Source: business.yelp.com
You could also partner with design agencies to help with your website design. With a great website, your clients can go through your services. In addition, most web designers get asked about SEO by potential SEO clients. So if you partner with them, they will refer your services to their clients who may need SEO help.
10. Offer Monthly SEO Packages
Image Source: kickstart-marketingagency.com
Offering a monthly SEO package to your clients will put you in a greater position to get new clients. Most of your customers ask for the pricing before they start their journey with you. Price packages will improve the chances of potential clients choosing you over competitors without transparent pricing packages.
11. Gather Up Testimonials
According to research, 72% of clients say positive reviews and testimonials help them form trust in business, and 88% trust online reviews as much as individual recommendations. This means gathering testimonials from your current clients is an awesome way to draw more seo clients.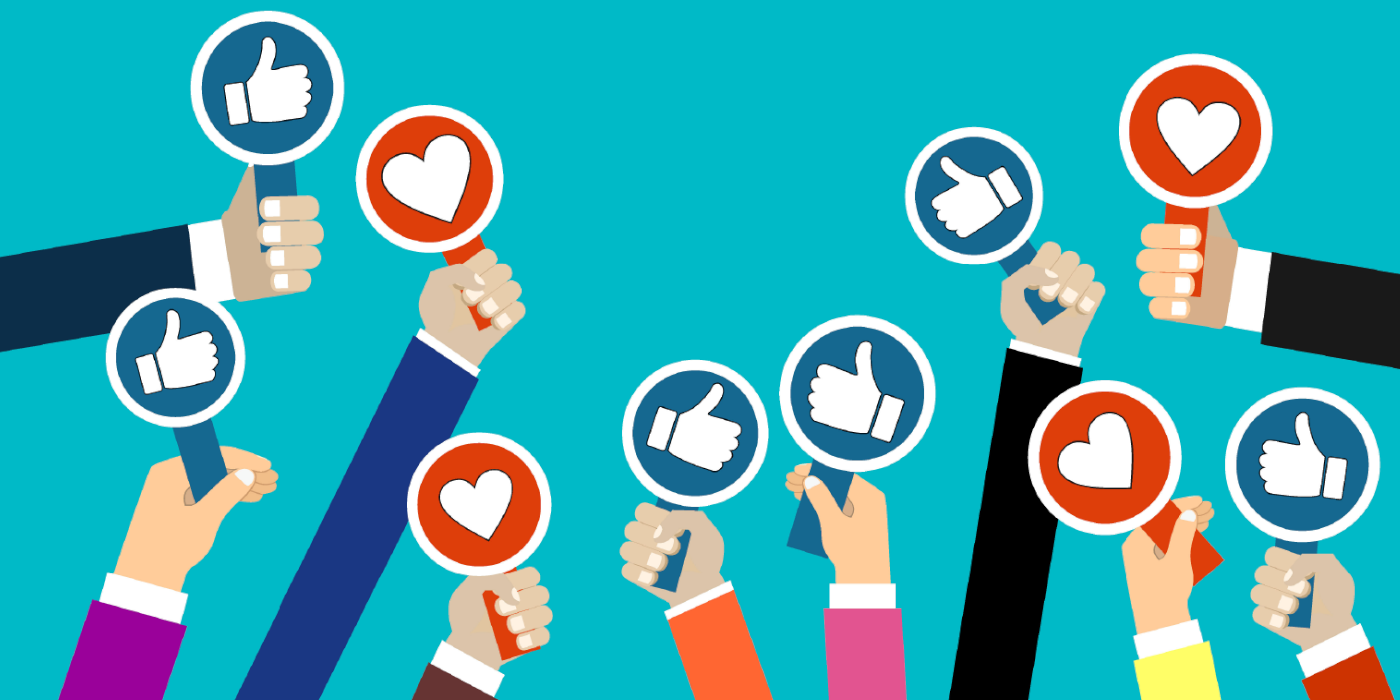 Image Source: templerock.com
Video testimonials are truly the best ways to do this because videos are more engaging than written content. Nevertheless, if videos are not possible to get, written ones will go a long way to giving your agency some 'Social Proof.''
12. Implement a Solid Email Outreach Strategy
Email outreach is one of the most acceptable ways to generate leads or attract new clients to your agency. Emails have been around for a long time, and they remain one of the most practical ways for brands to stay in touch with existing and potential clients.
Image Source: cloudfront.net
There are different ways to open up an email correspondence with a customer or lead. Some businesses have good luck with a cold email approach, but others get better results using an opt-in strategy. This way, you understand you're dealing with convertible people who have shown an active interest in your work.
Wrapping it Up
Winning SEO clients for your agency is not always straightforward, but with the right strategy, you can improve your close rate. From doing the basics, like paying attention to every detail and delivering great work, you will be on the right path to gaining new clients.
However, there are many challenges you will face in the clients' onboarding process. The good thing is that these impediments can be dealt with strategically by using some of these impeccable strengths of your SEO agency. The more SEO clients you want to onboard, the more work you need to put in place and educate them about SEO with evidence.
Image Source: searchenginejournal.com