Have you recently stumbled on an interesting SEO project and are confused about how to develop an SEO proposal? Most people are, especially with every digital agency prioritizing bringing new clients to achieve their digital marketing efforts.
An SEO proposal is essential to the pitching part of turning leads into clients, regardless of whether your agency uses inbound marketing, outbound sales strategies, or a combination of both.
So, dive in if you are interested in learning how to write SEO proposals that work for your agency. Luckily, this proposal process will also come in handy for a customized SEO campaign.
What Is an SEO Proposal?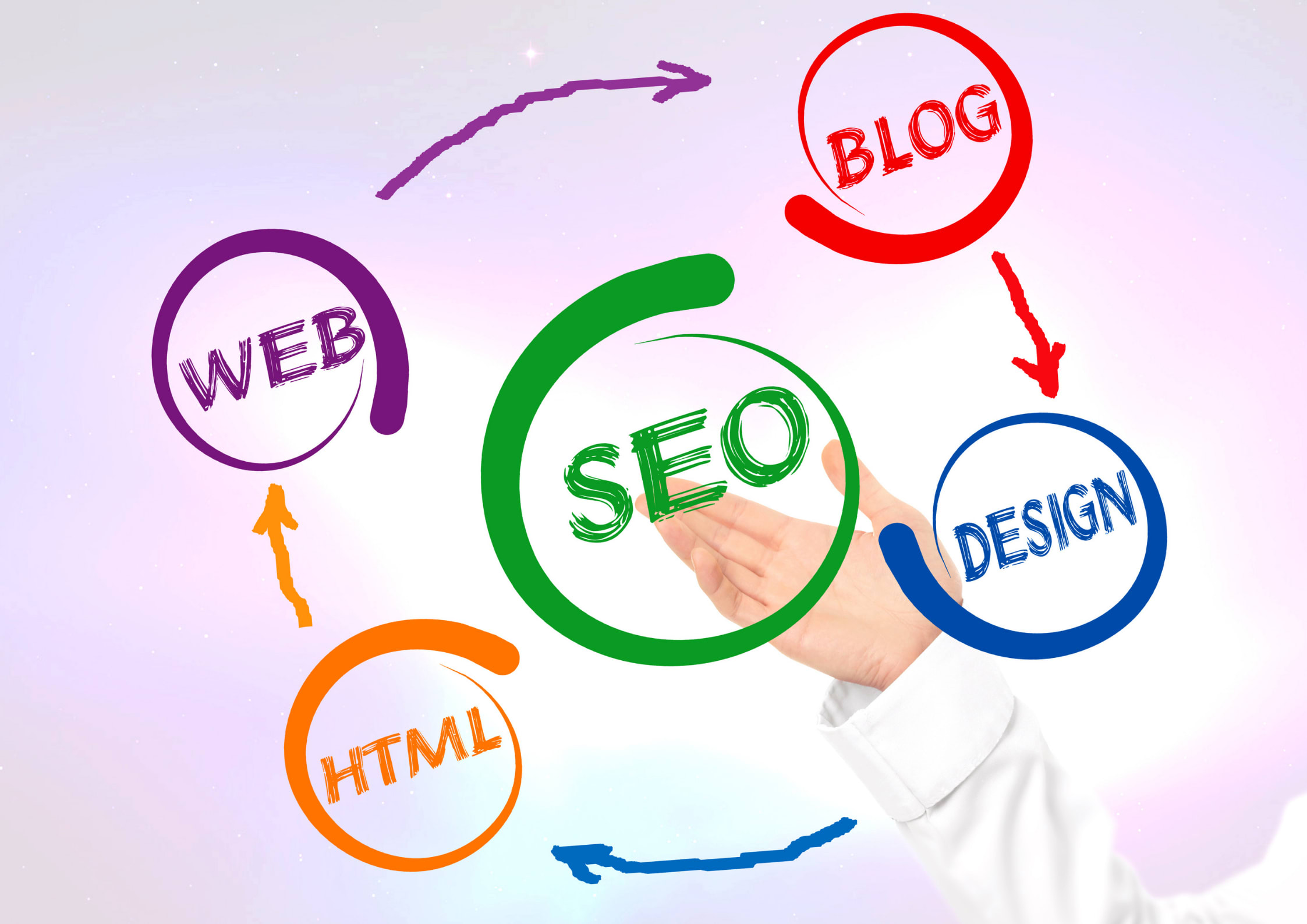 Image Credit: vocal.media
An SEO (search engine optimization) proposal can be defined as a written detailed pitch that you can send to a target client when you intend to win an SEO contract. In other words, it is the document describing what you will offer over a contract for SEO services. SEO proposals are given in response to a request for proposal (RFP) distributed by potential clients.
What Should You Include in an SEO Proposal for your Potential Clients
Creating an SEO proposal that will win over the hearts of targeted clients is not an easy thing. Also, it has become more difficult since most potential customers conduct their independent research and are used to getting many competitive proposals in response to each RFP they release.
These business proposals have a format that has evolved over the years, and most SEO professionals will follow this format since clients in different industries are expecting it. So, to ensure your SEO proposal meets the expectations, you should include the following:
1. Introduction and Summary
You should first introduce yourself and the SEO agency you represent because a proposal is a sales pitch. Depending on who you will pitch to, you may need to choose between different directions to highlight what you would offer.
Below are examples of how you should showcase your introduction in a proposal template and why each is important.
a) What Differentiates Your SEO Agency?
Describe what makes your agency different from others. This is an excellent approach to stand out early in the document if a prospect accepts numerous proposals.
b) What Services Do You Offer?
In what ways do your SEO services help? This is significant because it allows you to contextualize your services within the framework of your prospect's company. Also, use specific examples to show how the SEO services fit into their operations when describing them.
c) Why Should a Client Choose You?
Make a case stating why you are the best option. Instead of boasting, focus on accomplishments and qualifications you can cite. You can accomplish this by:
Highlight your agency's experience within similar niches
Mention awards and certifications
Mention the past wins, links, and clients
Although there is a lot of information here, you want to keep this section brief, so choose the material that leaves the best first impression. Following that, you should concentrate on the specific insights you may contribute to the SEO project.
2. Pitch the Specific SEO Insights
You ought to have a solid understanding of the issue your prospect wants you to address when drafting the proposal. Your top goal is to show how much insight you can apply to that issue.
Do this by examining your client's business and site and using specific data to address the problems. For instance, you can use graphs to show how their traffic has plateaued or how they've fallen behind more adaptable rivals in the rankings.
In most cases, SEO proposals will propose more than one service and tie all the services together. You should include site data like:
Content performance
Keyword rankings
Flagged site errors
SEO audit results
Bounce rates
The services meant to address each of these problems should be linked. This gives the client a thorough understanding of how well you know their issues and how committed your SEO agency will be to addressing them.
3. Solutions & Deliverables
Image Credit: hintt.com
In this section, you need to define what you will give the client's business in concrete terms. Therefore, each item in the section will be quantifiable and specific.
For instance, you would want to start the relationship with several rigorous audits. You should include these in the deliverables section in the following manner:
Phase I: Initial Audits
Content Audit
Link Audit
Keyword Audit
Site Audit
You must specify the approximate billable hours for each and explain the SEO process for submitting the deliverables. These things will most likely be presented as a report in this situation.
The deliverables should be presented like this:
Phase II: Monthly SEO Optimizations
New site content
Refresh on-site content
Citation building
Link building
Technical fixes and optimizations
As in the example above, ensure you clarify how the items should be delivered and don't get into the costs yet. Before doing it, put the SEO services into the context of the goals that you aim to achieve.
4. Goals
Any complete proposal needs goals. After all, SEO is a sophisticated art that works with multiple significant signals. Plus, your client might feel dissatisfied if you don't clarify what will change and why it matters.
Setting SEO business goals will help you point out SEO performance confidently. You should focus on areas such as:
Increasing traffic to the web pages by X%
Aim to improve the rank position for specific searches by X
Placing the specific number of pages on specific valuable sites
Ensure you specify how your deliverables should serve the business goals. For instance, your content deliverables are to be attached to the business goals associated with rank.
5. Project Timeline
Image Credit: templatemonster.com
You should cover the timeline carefully when coming up with proposals. Unfortunately, SEO is not a quick fix.
The new websites should live in a sandbox where you can't use rank effectively.
Google might be too aggressive on SEO and attract penalties
Some signals should respond in a couple of months, even with the right action
To allow the long-term solutions to work while you are still giving results to the client, space out your short-term and long-term solutions while developing your PowerPoint timeline. Once you have explained the timeline, you should start discussing the cost.
6. Investment/ Cost
You should explain the cost in your proposal's cost section to implement it. This can be presented in various ways:
They should agree to an all-inclusive number that will cover all the deliverables in the goals, and they should ask to see the type of deliverable or each phase listed by cost.
Remember that even if they don't like the proposal you've given them, someone might be interested in working with you. To make it easier for them to divide the project into the components they believe they need most, try to organize the costs.
Before you finish the entire proposal, it's a good idea to start conversing with your client regarding the budget. It's better to be aware of their expectations so that the numbers won't be a surprise.
7. Call to Action
This is the SEO proposal's last part. You should now give your concluding remarks. In addition to giving them contact information, thank them for considering your proposal.
Contact information may seem like an easy addition, but remember that many people may be observing this proposal. Therefore, you need to make it simple for everyone involved to get in touch with you. That is crucial for concluding.
How to Write an SEO Proposal that will Get You Clients
Now that you know all you need to include in your winning SEO proposal, here is the best way to craft a high-quality SEO proposal.
1. Figure Out What the Client Wants
Before you develop an SEO proposal, you should anticipate what your typical client will need. Then, you can learn what your leads expect from your SEO services and how they plan to accomplish those goals by presenting a series of questions.
The main questions on SEO questionnaires will answer what prospective clients want. They include:
a) What Are Your Expectations from SEO?
For various reasons, SEO is essential for website owners, but improving search engine ranks is the main one. However, this objective frequently serves only as a means to an end. The following explanations for hiring SEO specialists could apply to potential customers:
High organic traffic
More leads
More phone and email inquiries
High sales and conversion rates
High ROI
Some clients may discuss vanity metrics like increasing organic traffic without knowing its effects on their website.
In these situations, your proposal should transform these indicators into specific, measurable objectives for your content strategy. This improves your trustworthiness as a service provider and enlightens your clients about technical SEO.
b) What Is Their Target Audience?
Every business has a target market that will depend on the service and product they sell, and your role in SEO work is knowing your client's target audience and the pain points. For example, do they intend to target bloggers, e-commerce companies, or a larger audience? Also, what factors influence firms to select one hosting service over another if most of their clientele are e-commerce companies?
To create an SEO strategy that delivers value, it is essential to understand the target demographic of a potential client and their issues.
You might incorporate e-commerce-specific content in your proposals, such as advice on boosting sales or product promotion.
c) What Are Their Top Competitors?
Your clients usually have a list of websites they view as their main rivals in the industry. These don't need to be the most well-known names in the market; in fact, you'll likely get some less well-known names in their response.
They provide comparable services or carry out business in your area, so your prospective customers view them as competitors. Making a list of competitors might help you figure out what makes them different from your client and what your client needs to do to catch up with or exceed them.
d) What Are the Keywords Their Audience Uses?
Once you have the client's top-ranking target keywords, you should do a quick search to identify all the keywords used by their competition. This unearths the gaps you can highlight in your proposal template and the steps you need to rank for the keywords.
2. Come up with a Compelling Summary of Actions
When you come up with an SEO proposal, you should not start from scratch and instead use a free SEO proposal template. First, you should cover the main features of an SEO service and then customize your SEO proposal template to meet the client's needs.
Let's run through several sections of the template:
Start with the needs, problems, and objectives
Highlight the achievable business goals
Define work strategies
3. Define Your Deliverables
Your client is seeking technical SEO experts to address their main pain areas. But, unfortunately, those issues can't be resolved in a single session.
Instead, you perform it through a series of actions. A list of deliverables that outlines what your clients may expect from you should be included in your SEO proposal.
There are things that you can do as part of an SEO campaign:
Primary audits– This includes a keyword audit, link audit, and content audit of all the activities meant to see if your online visibility is counterproductive or healthy.
Keyword research– The category will include keyword research using a Google Keyword Planner to identify short and long-tail keywords to rank for.
Competitive analysis– Know the competitors, which goes past identifying the market share and a product line with a fully-fledged SEO campaign.
Content writing– Using the insights you gain from the above, you can start to mobilize your writers to produce readable and informative content for blogs.
Link building– Not all the backlinks are good for your search engine rank, and the backlinks from reputable sites help your client's website rank better in major search engines.
SEO reporting– Describe the frequency of your team sending out SEO reports and how they will be reviewed either in online meetings or physical ones.
4. Show Testimonials
Image Credit: spguides.com
No matter how amazing your services appear on paper, prospective customers are unlikely to hire your SEO agency unless you prove that your strategies are effective. They will frequently ask you for client references who can vouch for the quality of your work.
Your SEO proposal template should include a section for customer testimonials. The typical testimonial section includes the following:
A list of the clients– It's unnecessary to list every employer you've had. Instead, merely list your biggest clients or the tasks that impacted your organic search ranking.
A short description– This is the previous clients' needs and the solution you used to fulfill them.
An overview to customize for every client depending on their unique needs.
The end outcome of your customized SEO services.
Client testimonials to mention their experience with your work and ROI with the all-inclusive SEO services.
5. Outline the Timeline
No matter how well-thought-out or successful your strategies are, technical SEO doesn't produce long-lasting results immediately. To observe little changes, your clients must wait a few weeks or months.
A realistic timeline will be helpful in this situation. The project timeline in your SEO proposal template should distinguish between one-time work like setting up Google Analytics or Keyword Planner accounts and ongoing duties like content creation, keyword research, and link building.
It should also include the anticipated outcomes for each task so that they can be used as benchmarks. For example, the timeline should have the start, end, and duration of content creation for each guest post and each keyword.
You'll not only help your clients understand what you'll do each day if you create and offer a realistic timeline. Additionally, it will offer you room to organize your plan, conduct as much research as necessary, and promptly deliver the content your clients require.
Tips for Writing an SEO Proposal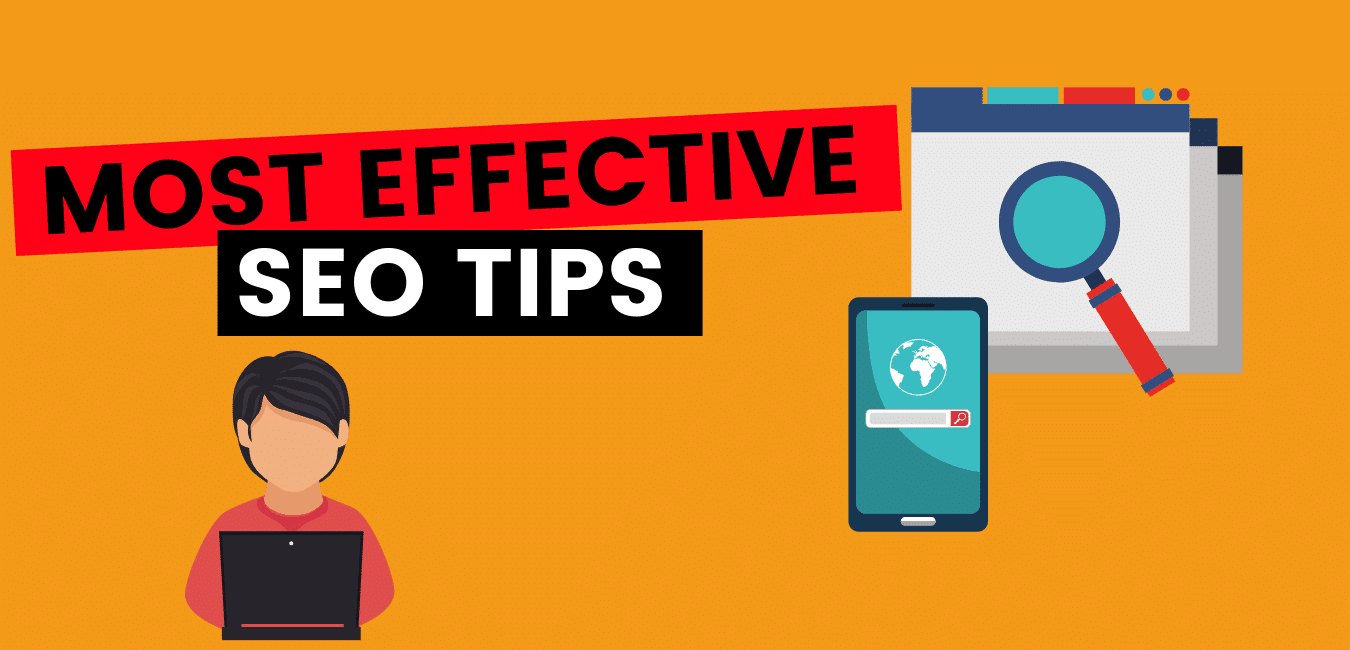 Image Credit: franklinemmanuel.com
Below are some tips on writing your SEO proposal, which will help you make the most out of free SEO proposal templates.
1. Sell the Benefits of SEO
Avoid assuming that your prospective client understands SEO as much as you do and how much power an SEO strategy can have. Hence, your sales process should be beyond the traditional advertising relationship.
2. Build a Rapport with a Prospective Client
No winning SEO proposal will be effective if you lack a relationship and are unsure what your client wants. Building rapport is necessary to create your proposal template that caters to their specific needs.
3. Present Your Proposal Professionally
The SEO proposal document should be created in an organized way. It should be well-edited, well-formatted, and presentable.
4. Propose a Goal with a Purpose
For most businesses, the end goal is most important, and you should not lose sight of what they want. Therefore, each section should be built toward the client's goals.
5. Don't Complicate Things
Jargon-filled proposals won't impress any client and could turn off potential customers. Just another reason to keep your attention on only the benefits.
What Are the Popular Mistakes to Avoid When Writing an SEO Proposal
There are many mistakes that SEO agencies make when coming up with an SEO proposal. Some of the common ones include:
Offering a solid promise on the first-page search engine rankings.
Overselling your SEO agency by giving a guarantee of specific numbers of new clients in a fixed period.
Focusing on a single metric, mostly the search engines.
Failing to provide a comprehensive proposal by offering SEO services as the solution for the client's problems.
Conclusion on SEO Proposal
Learning how to create amazing SEO proposals for clients is worth the time and effort. You'll win over more clients when your proposals are unique, comprehensive, and well-thought-out. Focus on addressing your client's problems, showing how you can help, and developing trust to improve your proposals immediately.
Featured Image Credit: lbswebsoft.com