Your outfit is finally ready to hire SEO agencies. However, budgetary constraints mean affordability is a key metric before settling on the right service provider. So is quality out the window?
In today's world, Search Engine Optimization (SEO) has become an integral part of a successful digital marketing strategy making it no longer just an option. Unfortunately, most business owners know what SEO is, but they dont really understand how it works. Therefore, in search of affordable SEO services for small businesses, they might mistake affordable SEO services for cheap SEO services.
For that reason, we have researched and compiled this guide to help you obtain an affordable SEO service to increase organic traffic and potential customers to your site. Read on to learn more!
Why Should Small Businesses Invest in SEO?
SEO is important for your small business because it helps you establish yourself as an expert in your area of specialization, and drives traffic to your site while also helping you organically promote your small business for free.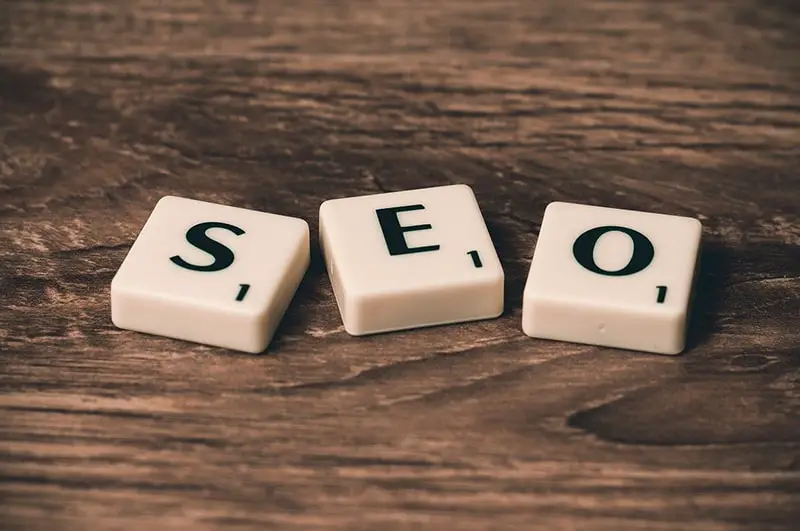 Image Source: businesspartnermagazine.com
In fact, SEO is considered more effective than PPC by 70% of marketers. This means that, regardless of your business size, you can't afford to ignore the practice. In the long run, SEO will help you:
Make your site faster and more convenient for browsers.
Drive relevant and targeted traffic from search engines.
Increase the visibility and exposure of your small business.
Improve the chances of converting prospects into customers.
Build your social media network.
Cheap SEO vs. Affordable SEO Services
Image Source: digitalismedical.com
In the online marketing sector, thousands of agencies offer SEO services. You will find some outfits that provide affordable SEO services and those that promote cheap SEO services. Let's look at the difference between these two:
a) Affordable SEO Services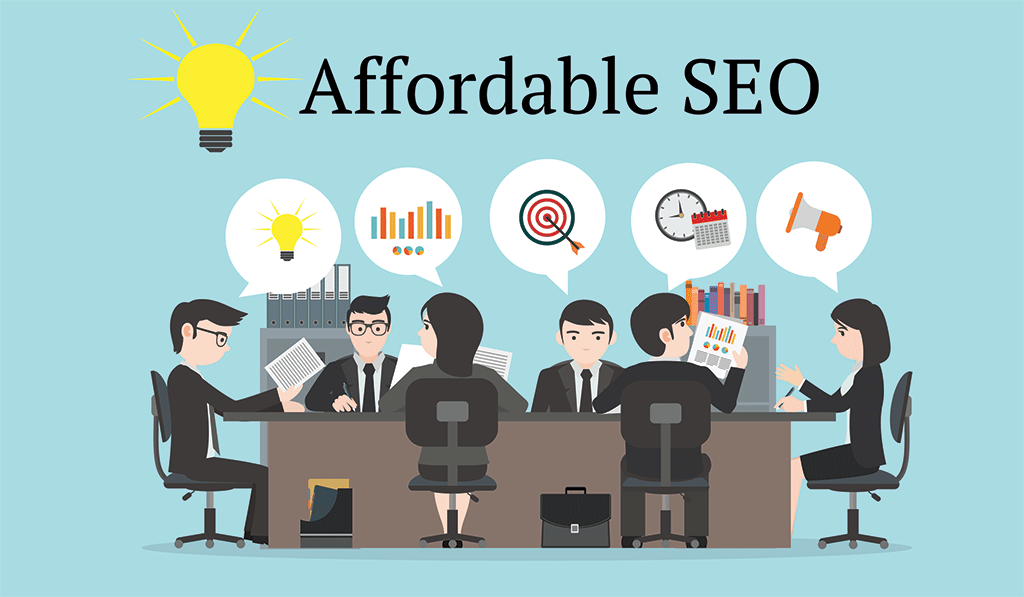 Image Source: technoflavour.com
Affordable SEO services will provide a business with trusted, measurable, and performance-driven assistance at reasonable prices. The affordability of an SEO service relies on your company and your marketing budget. For instance, if you are an enterprise, affordable SEO services may range from $5000 to $8000 per month.
Here is a breakdown of what you expect while using Affordable SEO services for small businesses:
Higher initial cost than a cheap SEO service
High-quality results and massive Return on Investment (ROI)
Fully customized for your business's goals
White Hat methods help you gain genuine traffic
Long-term strategies bring brand visibility
Sets realistic goals, achieves them and keeps you in the loop
Concentrates on generating leads and sales rather than generic traffic
Actual results with improved SERP results
b) Cheap SEO Services
Unlike affordable SEO services, cheap ones offer you low-cost and poor-performing SEO services. Even though these services are easy to find and purchase, you rarely see a return on investment. That's because low-cost SEO services use less time and resources on the important aspects.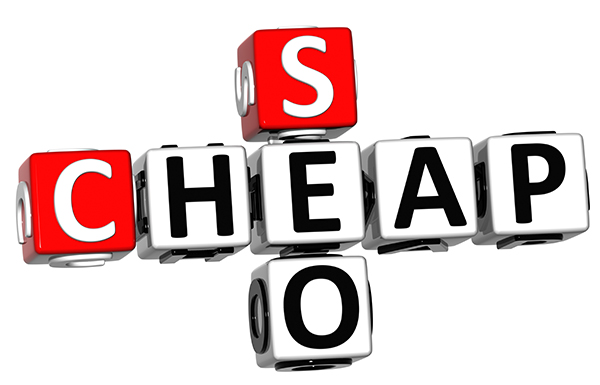 Image Source: wsidigitalwin.com
Typically, cheap SEO services cost only a few hundred dollars a month, usually $100 or less. While this amount may seem like a good deal, it does not count when you are not getting results from your SEO marketing strategy.
Here is a breakdown of what you can expect when using cheap SEO services for small businesses:
Small initial cost compared to affordable SEO services for small businesses
Little to no ROI
May encounter penalties from search engines, which affect the business negatively
Unprejudiced tactics
Affordable SEO Services for Small Businesses
1. On-Page SEO
On-Page SEO services involve the optimization of on-page factors on your site. This includes the meta title, meta description, URL, internal links, images, and other factors that are key to your site ranking.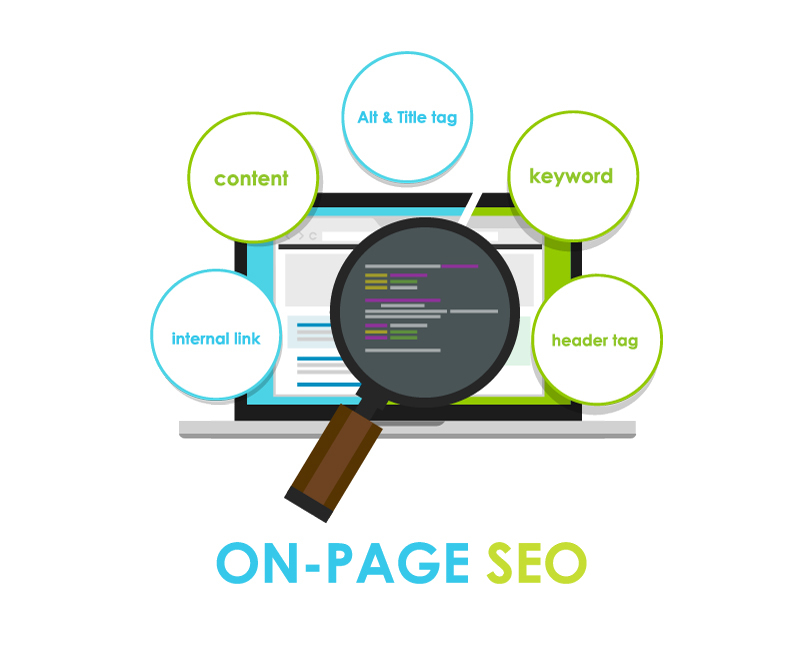 Image Source: newbreedrevenue.com
Typically, this service allows small businesses to control what is used to rank their website in search engines. Some of the major factors involved in On-Page SEO include:
Keyword research
URL optimization
Content optimization
Title tag and formatting
Image and alt tags
Optimizing internal and external links.
Meta description checking
Affordable SEO Tools for On-Page SEO Include:
2. Off-Page SEO
Image Source: stanventures.com
Off-page SEO, also referred to as off-site SEO, consists of actions taken outside of your own site to impact or influence your search engine rankings within search engine results pages (SERPs). By focusing on off-page SEO, small businesses can increase their site's domain authority and recognition.
Some of the major factors involved in Off-Page SEO include:
Number of referring domains
Setting up a link building strategy
Examining competitor's backlinks
Blog commenting and guest posting
Direct outreach
Social media marketing
Reviews and ratings
Affordable SEO Tools for Off-Page SEO Include:
3. Technical SEO
Technical SEO involves optimizing a site's infrastructure so search engine crawlers can easily index and crawl your site. It mostly involves the technical aspects of your site, like sitemaps, URL structure, page speed, navigation, and schema.
The best thing about this SEO service is that it is a one-time fix. Even though you will have to change a few aspects as algorithms evolve, it will stick if you set it right from the start.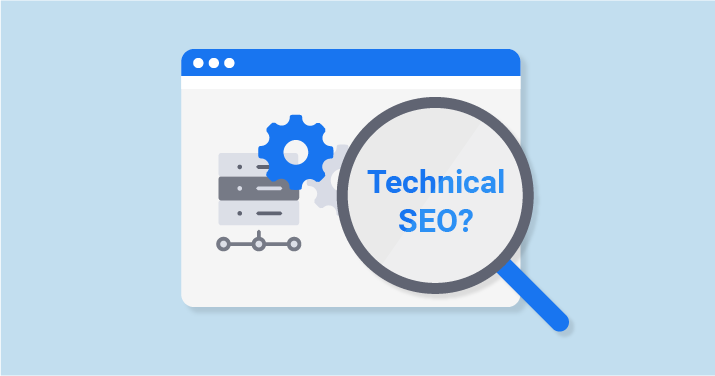 Image Source: linkedin.com
Here are the top aspects of technical SEO that a business ought to include in its online marketing strategy:
URL and site structure: although numerous businesses prefer to set this up internally, it's best to ask for help from an SEO agency. This is particularly necessary if you are running an eCommerce business since it's more difficult to structure.
Optimized titles, headings, and meta descriptions: conducting keyword research and using the identified keywords in your headings, titles, and meta description is important. Even though your audiences don't pay attention to this, search engines do.
Structured data: imperative for eCommerce sites, as they can help enhance Google results for products.
Optimizing page speed
Optimizing for mobile
Caching
Affordable SEO Tools for technical SEO include:
4. Local SEO
Predominantly, search engines value focus on local search results to help users get the right answers to their queries. To ensure you are one of those results, you need to optimize for local SEO.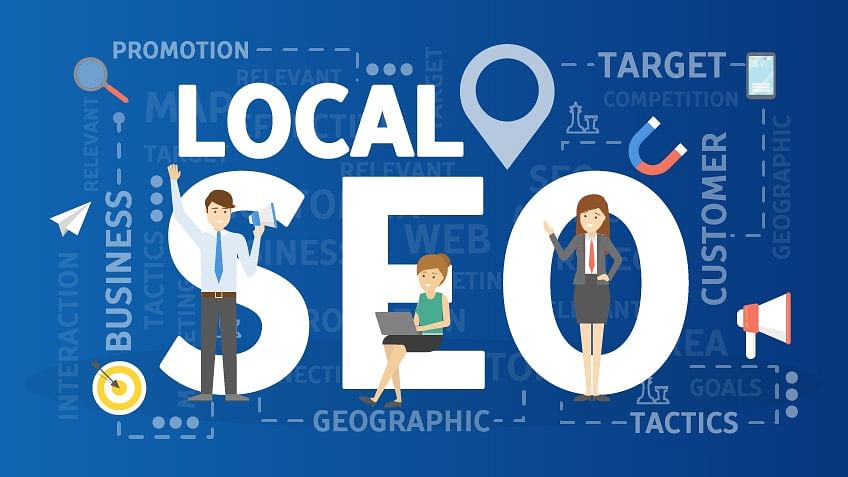 Image Source: simplilearn.com
Some of the major factors involved in local SEO include:
Local SEO strategy for links and On-Page content
Structured location data
Optimizing Google My Business listing
Building citations
Directory Listing
Affordable SEO Tools for local SEO include:
5. Social Media Platforms SEO
Social media search engine optimization is how social media activities boost your site's organic traffic via search engines. With so many clients using social media today, you do not want to leave these platforms out of your strategy.
Image Source: campaign180.com
Some of the major factors involved in social media platforms SEO include:
Publishing high-quality content
Making social sharing easy
Optimizing social profiles
Optimizing images for both SEO and social media
Starting and being a part of active conversations
Measuring social media performance
Affordable SEO Tools for social media platforms SEO include:
6. Video SEO
According to studies, most people spend more time on video content than written varieties. This means you will have an added advantage if you incorporate video SEO into your marketing strategies.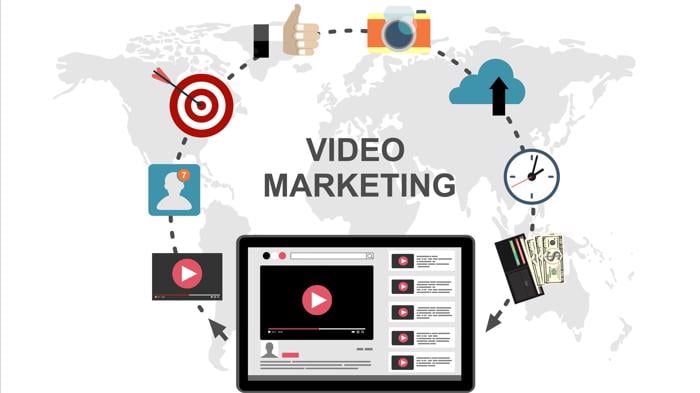 Image Source: everconvert.com
However, before getting started, you must ensure that you begin with your keyword research; this way, your videos will be fully optimized. From there, you want to create videos around what people are searching for and showcase what you have to offer.
Some of the major factors involved in video marketing SEO include:
Keyword research
Linking
Thumbnails for images
Optimizing video file metadata
Optimizing titles and meta descriptions
Affordable SEO Tools for Video marketing SEO include:
7. Link Building
Links are a recognizable and valuable SEO component. Link building is a strategy of getting other websites to link to pages on your site. Its main purpose is to boost the authority of your pages in the eyes of search engines like Google so that your pages rank higher and bring more organic traffic.
Image Source: travelpayouts.com
Nevertheless, link-building is not a straightforward process. To successfully optimize your link-building strategy, you must create a strategy that includes internal and external links. Then, monitor them to ensure they remain relevant over time.
Some of the major factors involved in link-building SEO include:
Research competitors' Links
Link to high-quality sources
Include internal links
Try guest posting
Comment on other websites or blogs
Affordable SEO Tools for link building in SEO include:
8. Content Marketing
Content is basically the heart of any digital marketing strategy, meaning you ultimately need to pay attention to it. Optimizing your site content is paramount, whether that content is text, images, or video.
Image Source: business2community.com
Essentially, your content will alert search engines and potential clients to the value you offer, and this can move you up higher on SERPs. To build that valuable content, start by conducting keyword research.
Some of the major factors involved in content marketing SEO include:
Creating engaging and valuable content
Being consistent and realistic
Embracing multimedia
Quality copywriting
Content calendar
Affordable SEO tools for content marketing SEO include:
9. Rank Tracking
Rank tracking is the technique of following where your URLs rank for certain keywords on the search engine results pages. The URLs are tracked over time to detect trends and see SEO optimization's impact.
Image Source: searchenginejournal.com
This process allows you to know which pages rank, what keywords they rank for, which pages recently changed positions in the SERP and how high they rank.
Some of the major factors involved in rank-tracking SEO include:
Data analysis
Creating reports
Affordable SEO Tools for content rank tracking include:
10. Ecommerce SEO
Ecommerce SEO is an online store's search engine optimization (SEO). Writing long descriptions with appropriate keywords on every product page is a good example of eCommerce optimization. Acquiring backlinks from relevant sites can also enhance your online store's ranking position.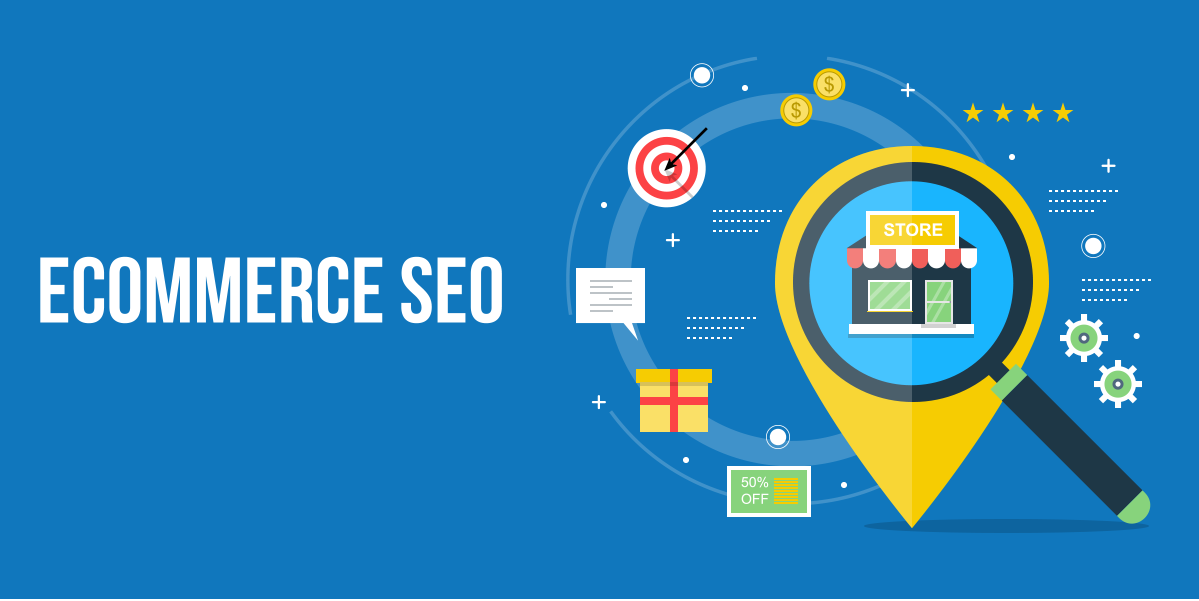 Image Source: codedesign.org
The main goal of eCommerce SEO is to rank your online store on the search engine results page(SERPs). The more organic traffic you get from search engine results for products you sell, the better.
Some of the major factors involved in eCommerce SEO include:
Site Structure
Keyword Research
Copywriting/ content marketing
Title optimization
Setting up an editorial calendar
Product listings
Affordable SEO tools for eCommerce SEO include:
How to Pick an Affordable SEO Agency to Work With
Image Source: pagetraffic.com
Although we have listed the best SEO services for small businesses, you can use them all simultaneously when you find an affordable service to hire. Of course, you will need to consider some factors, including specialization, client reviews, pricing, etc.
Here are some tips for selecting the best prospective SEO agencies for your small business.
1. Portfolio:
When picking a reasonably priced SEO service provider, you need to see their previous work. This will show how capable and resourceful they are. The portfolio will also show you the clients they have served and if they have tackled projects within your niche.
2. Transparency and Approach:
Ask the prospective company if their SEO strategies are what most industry experts consider White Hat or safe. This way, you are sure you are using an effective SEO strategy that will not put your business at risk.
3. Tools:
When picking an affordable SEO company, you will need to know their tactics or strategies and the best SEO tools they rely on to ensure your project will get the desired results.
4. Regular Reporting:
Reports are a major element of a successful SEO strategy. Ensure that the prospective agency you select tailors the technique according to the ever-shifting SEO trends and reports on their progress constantly. Regular reporting ensures your small business stays on track and maps out the plans you have set for your business.
5. Customer Reviews:
Reviews will show you if the affordable seo company you settle for has delivered what they advertise. Most clients will write a review of how a specific company serves them. They will, in most cases, reveal details about their management style, reliability, flexibility, and transparency regarding planning, pricing, and respecting deadlines.
Ideally, look for a company that plans to do local SEO, technical SEO, mobile-friendly SEO, and SEO that will guarantee the success of long-term goals. After all, maximizing revenue is the top target expected from the project.
How Much Does SEO Cost for a Start-up or Small Business?
Image Source: searchenginejournal.com
To understand the pricing of SEO services, you must carefully examine what is included in a package. Most affordable SEO packages include preliminary consulting, website search engine ranking improvements, planning, and continuous maintenance.
That said, you will need to understand that SEO needs constant management and a flexible strategy. Again, it can take weeks to produce visible results and a higher Return on Investment (ROI). This is why there are different pricing models for SEO. So depending on what you are looking for, the prices might change.
Even so, there are factors that will contribute to the different pricing, including:
The pricing model for a consultant or service provider.
SEO campaign goal you want to achieve.
Types of services offered.
The agency or consultant's experience.
SEO campaign timeline.
Resources, tools, or software required to achieve your goal.
Pricing Models
Here are some of the SEO packages you are likely to come across in your search:
1. Hourly SEO Pricing
The hourly SEO pricing for small businesses is ideal if you only need to fix a few SEO issues that you can't handle but don't want constant work on your website. It's often the preferred option for small businesses since they don't require as much effort as larger organizations.
Hiring an experienced SEO agency by the hour normally costs anywhere between $50-$150 per hour. Of course, you can find other SEO agencies that charge significantly less or more depending on the services required.
2. Retainer Fee Per Month
Most online marketing professionals are familiar with this pricing model since it is similar to a classic monthly payment plan. It is usually the most convenient plan if you plan to scale up your business in the near future. This way, you will always have an expert team for your SEO needs at your disposal.
On average small businesses can spend anywhere between $100 to $5,000 per month on SEO services. Though you should note that the rates vary according to the number of services offered, specialist skill, and agency appetite.
3. Project-Based Rates
Although this pricing plan is not very common among most SEO service providers, you can hire an agency or consultant to perform an SEO strategy on a particular project or campaign.
Since projects can vary from company to company, it isn't easy to estimate the exact amount an agency can charge. However, the prices can range from $5000 to more than $30,000. The price ultimately depends on the project scope, timeframe, and experience level required.
Final Thoughts on Affordable SEO Services for Small Business
Image Source: smallbizdaily.com
However you view it, SEO is really important for your small business. Although you will not get instant results, you will enjoy a significant ROI in the long run. Besides boosting organic traffic, using affordable small business SEO services or a digital marketing agency for small enterprises will allow you to:
Improve customer experience.
Boost brand recognition and credibility.
Sharpen your competitive edge.
In a nutshell, high-quality SEO services are an investment in the future success of your business. Consequently, don't compromise in selecting a company that is best for you.
Featured Image Source: cognitiveseo.com