Saying that an SEO keyword content strategy is critical for the success of your online business is no understatement. Ahref is among the best tools for SEO and keyword research. Unfortunately, Ahrefs has recently become more expensive, making it inaccessible for small businesses that may not have a huge SEO budget.
Finding a suitable Ahrefs alternative is a great way to ensure you get the value you need without paying a steep price. In this post, we'll discuss the 10 best Ahrefs alternatives.
Let's begin!
10 Best Ahrefs Alternatives
There are numerous SEO tools that we've compared to determine the best alternative to Ahrefs capabilities. We briefly review the top 10 options below and why they are worth considering.
1. SEMrush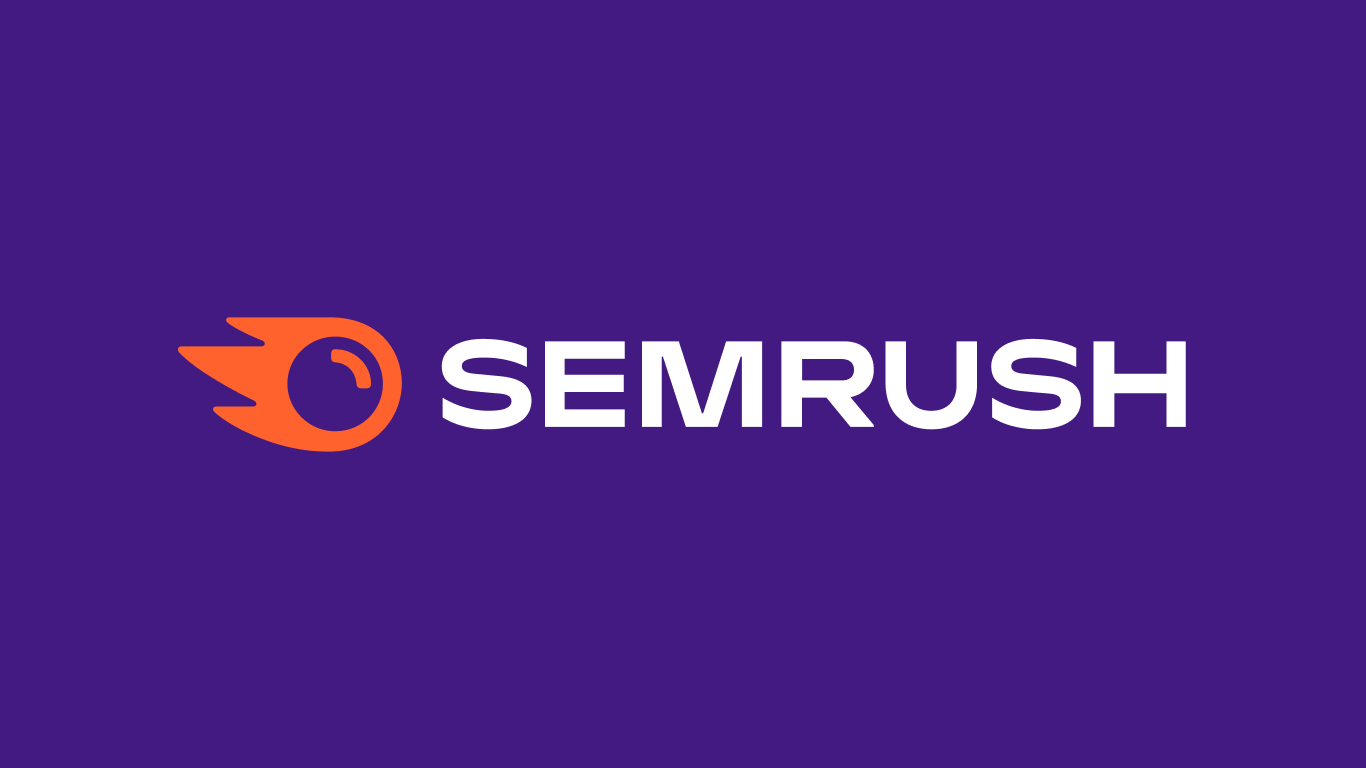 Image Credits: Semrush.com
If you are looking for a way to ramp up your SEO strategy with a tool that resembles Ahrefs, this is it! SEMrush is the best Ahrefs alternative overall. Its features allow you to conduct keyword research, backlink analysis, competitor analysis, and more.
As a keyword tool, SEMrush can help you find the keywords with the highest search traffic. This means you can build posts around keywords that bring you to the forefront of your audience's screens.
Image Credits: semrush.com
It's essential to know how your web pages perform on the Search Engine Results Pages (SERPs) before you analyze your competitors. SEMrush can help you achieve this thanks to the Domain Overview feature, which works like a site audit tool.
Assessing your site's performance allows you to identify its strengths and weaknesses. As a result, you can find practical ways to improve your SEO strategy going forward.
Image Credits: semrush.com
If you want to find out what keywords your competitors use to rank high on search engines, SEMrush makes it easy. You can look deeper into the keywords your competitors use, courtesy of the Organic Research tool.
SEMrush pricing features three plans; Pro, Guru, and Business. The Pro Plan costs $120/month with the fewest features making it suitable for small businesses and startups. There's a 7-day free trial to let you get a feel for the SEO tool.
Guru is worth $230/month for agencies and medium-sized businesses. The Business Plan is for large marketing outfits and enterprises and costs $450 per month.
2. Ubersuggest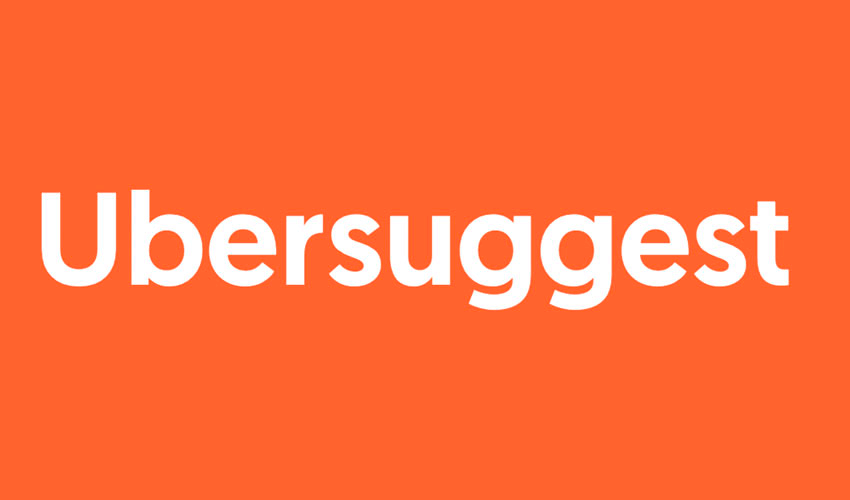 Image Credits: Oleoshop.com
This is another popular SEO tool that can give you an advantage over your competitors.
Ubersuggest is excellent for SEO analysis since it provides a top SEO page report. You can use this data to create content around organic keywords helping your competitors outshine you on Google.
It also gives you short and long-tail keywords and a detailed analysis of how each performs. This can help you tailor your SEO plan to target keywords that can help you stand out from other websites.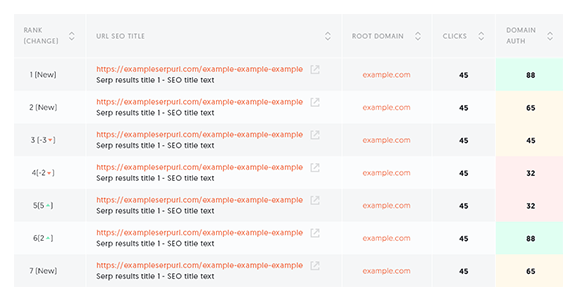 Image Credits: neilpatel.com
In addition to keywords, Ubersuggest can also provide content ideas for your website. It will assess the trending topics on search engines and social media platforms and suggest issues your audience wants to read about.
Another useful tool on Ubersuggest is the site audit function. It gives you a thorough analysis of your SEO health, including issues that limit your performance and how to solve them.
If you want an affordable SEO tool, Ubersuggest is the answer. You can choose between Individual, Business, or Enterprise plans which cost $29, $49, and $99 per month, respectively. The price point is the biggest advantage that Ubersuggest offers in contrast to Ahrefs.
3. SE Ranking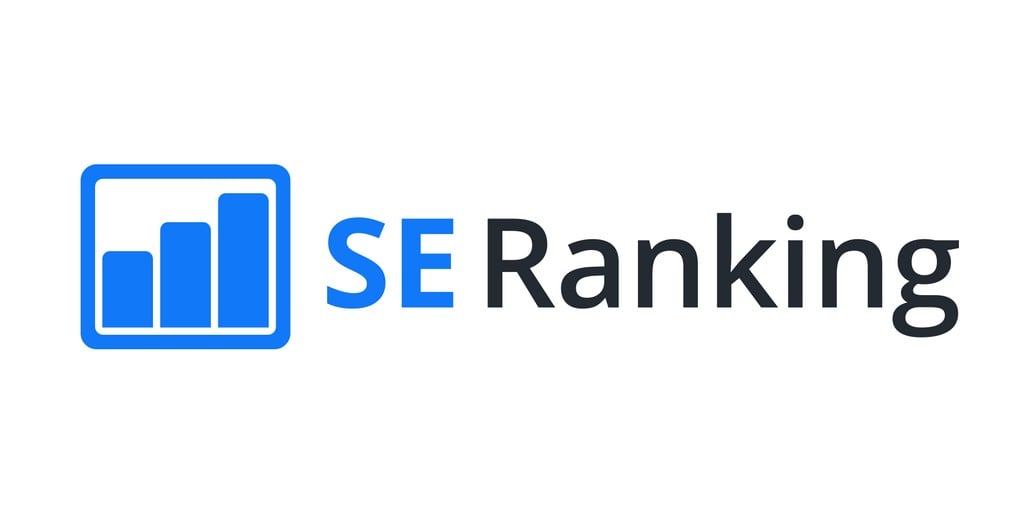 Image Credits: fastcomet.com
As the name suggests, SE Ranking is an SEO software that can help you assess keywords and other factors that affect search engine rankings. The rank tracking tool informs you of your competitors' keywords to give you the phrases that attract the highest traffic to your page.
This SEO tool is also great because it helps you understand how algorithm updates will affect your website as you continue fine-tuning your strategy. Plus, SE Ranking has no shortage of tools and functions to improve your content marketing plan.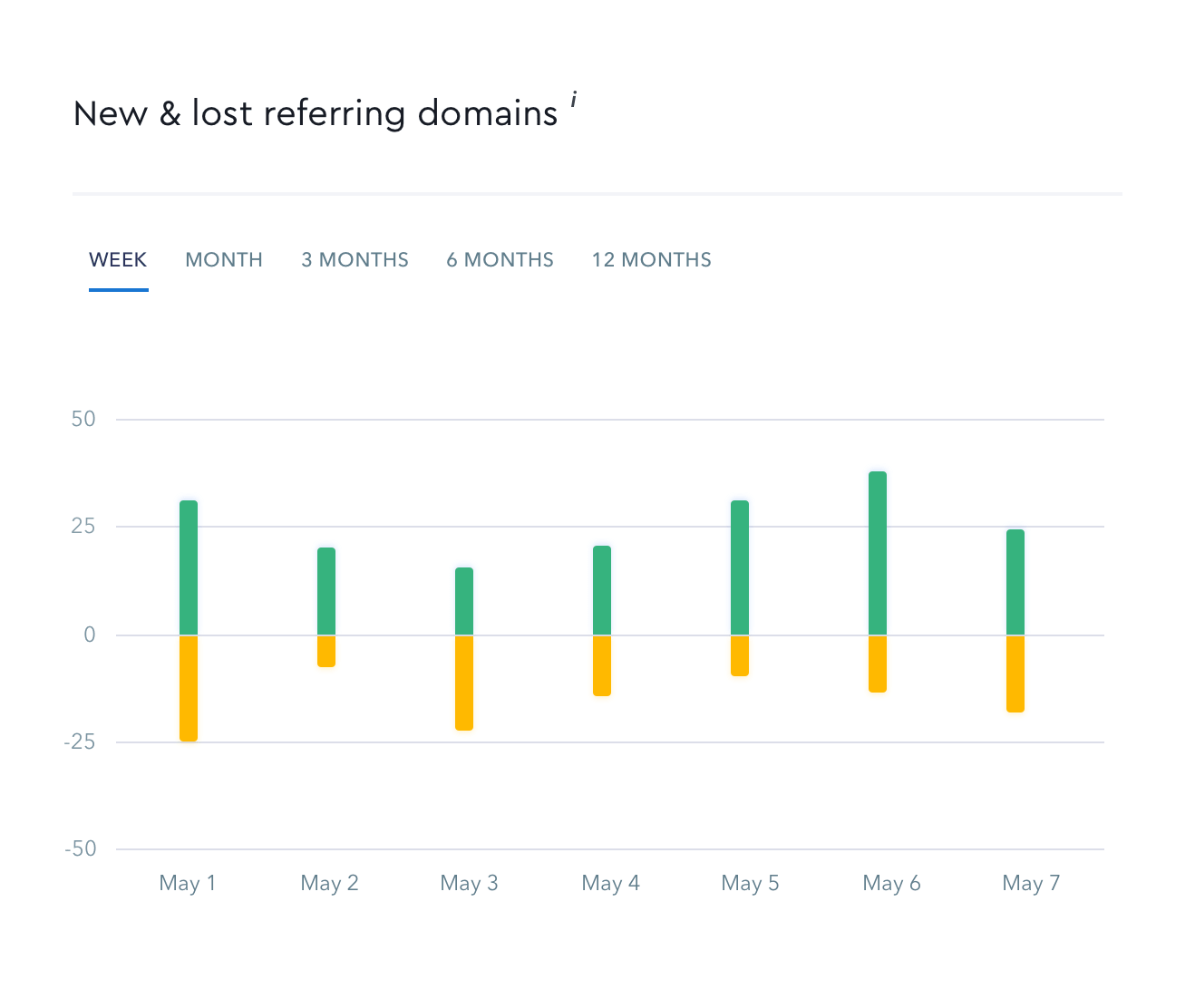 Image Credits: seranking.com
The backlink checker is another tool that can improve your performance. You can use it to monitor backlinks and track how they are performing. If there are any changes to your backlinks, SE Ranking will notify you. That way, you can quickly replace any links that stop working and maintain the value your page provides.
In summary, SE Ranking can analyze any of the following:
Keywords
Backlinks
Competitor websites
Website audits
Social media and more
There are three subscription options for SE Ranking. The pricier the package, the more tools, and features you can use to improve your SEO performance. The Essential package costs $31 per month, the Pro package costs $71 per month, and the Business package costs $151.
4. Moz Pro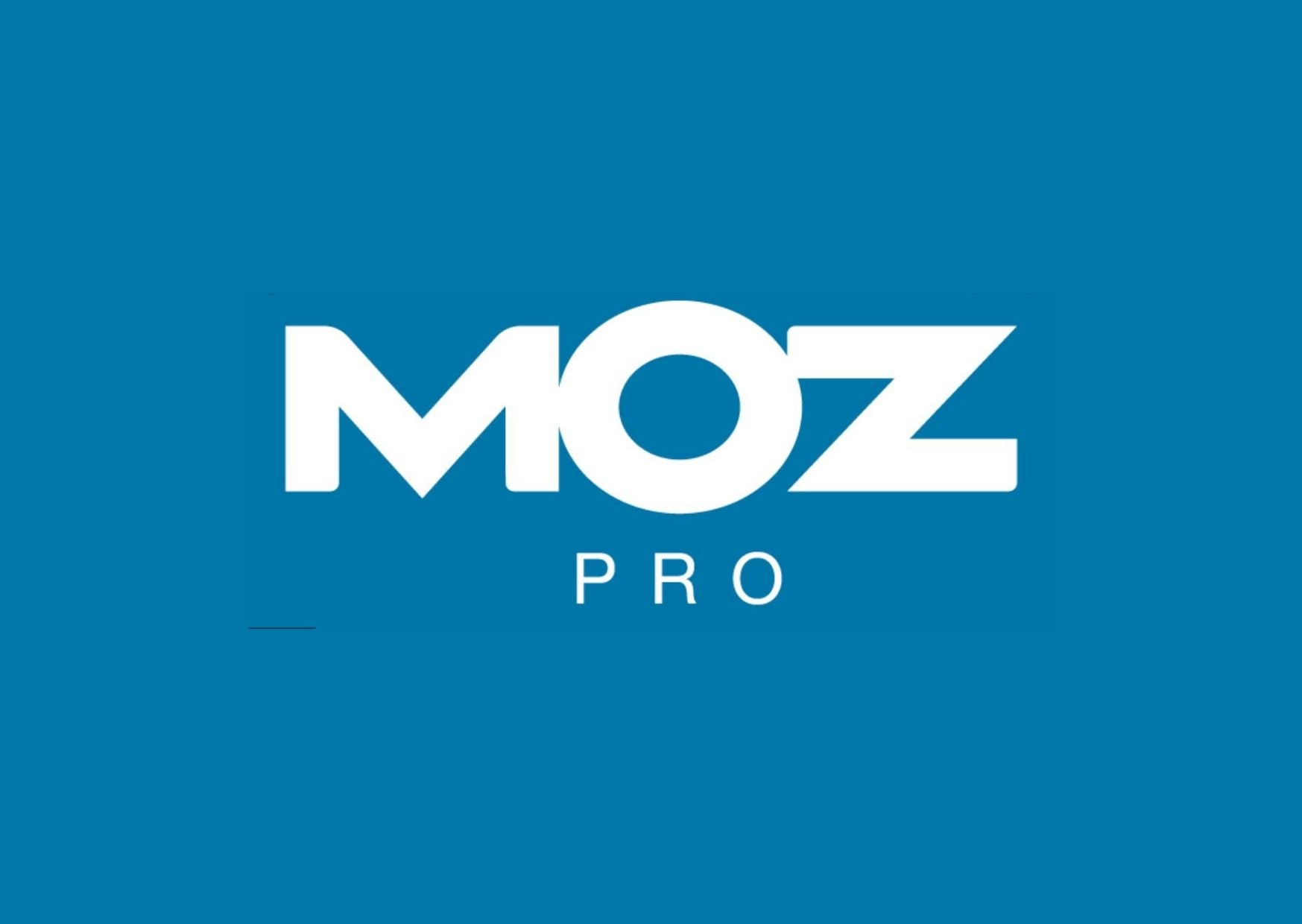 Image Credits: plati.market
Are you looking for higher rankings, high-quality traffic, and measurable results? Look no further than Moz Pro.
This Ahrefs alternative features a keyword explorer that identifies how your target audience is searching for your product or services. As a result, you can use keywords in the right volume for better ranking on search engines. Moz Pro can help you fulfill your SEO checklist and enhance your online visibility.
Moz Pro also offers rank tracking for keywords locally and nationally. This helps you understand your search visibility and areas where your competitors are ahead of you.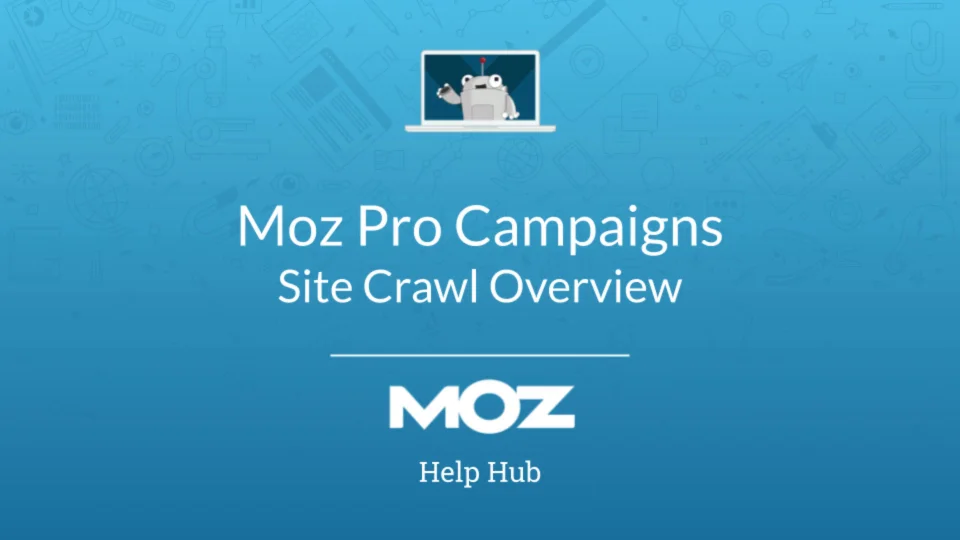 Image Credits: Moz.com
A Site Crawl feature assesses your website to find any issues you need to fix. You'll receive an alert whenever the Moz Pro crawler finds a problem to ensure your site runs smoothly.
Something else that you can do with Moz Pro is optimize your content. The tool will evaluate the relevance of your content and suggest topics you should discuss to rank higher. You'll see a Page Optimization Score that represents how optimized your page is on a scale of 1 to 100.
Here's an overview of Moz Pro pricing
Standard – $99/mo
Medium – $179/mo
Large – $299/mo
Premium – $599/mo
5. SEO Powersuite
Image Credits: help.link-assistant.com
This software has a comprehensive SEO toolkit that caters to all your content optimization needs. It's one of the popular SEO tools used by famous brands like Microsoft, Amazon, Toshiba, Nestle, HP, Siemens, and Audi.
The SEO features you'll find in SEO Powersuite include:
SEO analysis tools
Keyword research tool
PPC optimization
Content editors
Backlink checkers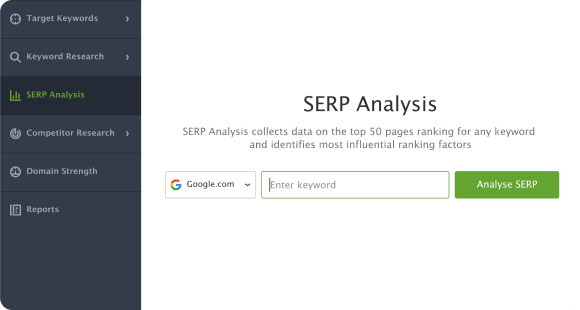 Image Credits: link-assistant.com
It'll take you about 2 minutes to set up this automated SEO software. You can schedule tasks, set the appropriate frequency, and watch as this tool does the research and assembles SEO data. This saves you valuable time allowing you to focus on other areas of your business.
You can customize this software to get personalized SEO solutions that precisely meet your needs. Unlike other tools that have rigid ways of analyzing and presenting data, you can control your experience on SEO Powersuite.
SEO Powersuite pricing is more affordable compared to Ahrefs. You can get a bunch of SEO tools for free. However, you could get more out of the software with the Professional and Enterprise packages, which cost $596 and $1396 per year.
6. Mangools
Image Credits: seo-hacker.com
The next tool on this list of the best Ahrefs alternatives is Mangools. Mangools is an excellent choice for beginners and SEO professionals alike. It can help you with keyword research, backlink analysis, SEO metrics, rank tracking, and more.
This tool can find keywords with high search volume and low SEO difficulty. You can use it for a branded or non-branded SEO strategy. As such, your content will reach everyone who is looking for it without hassle.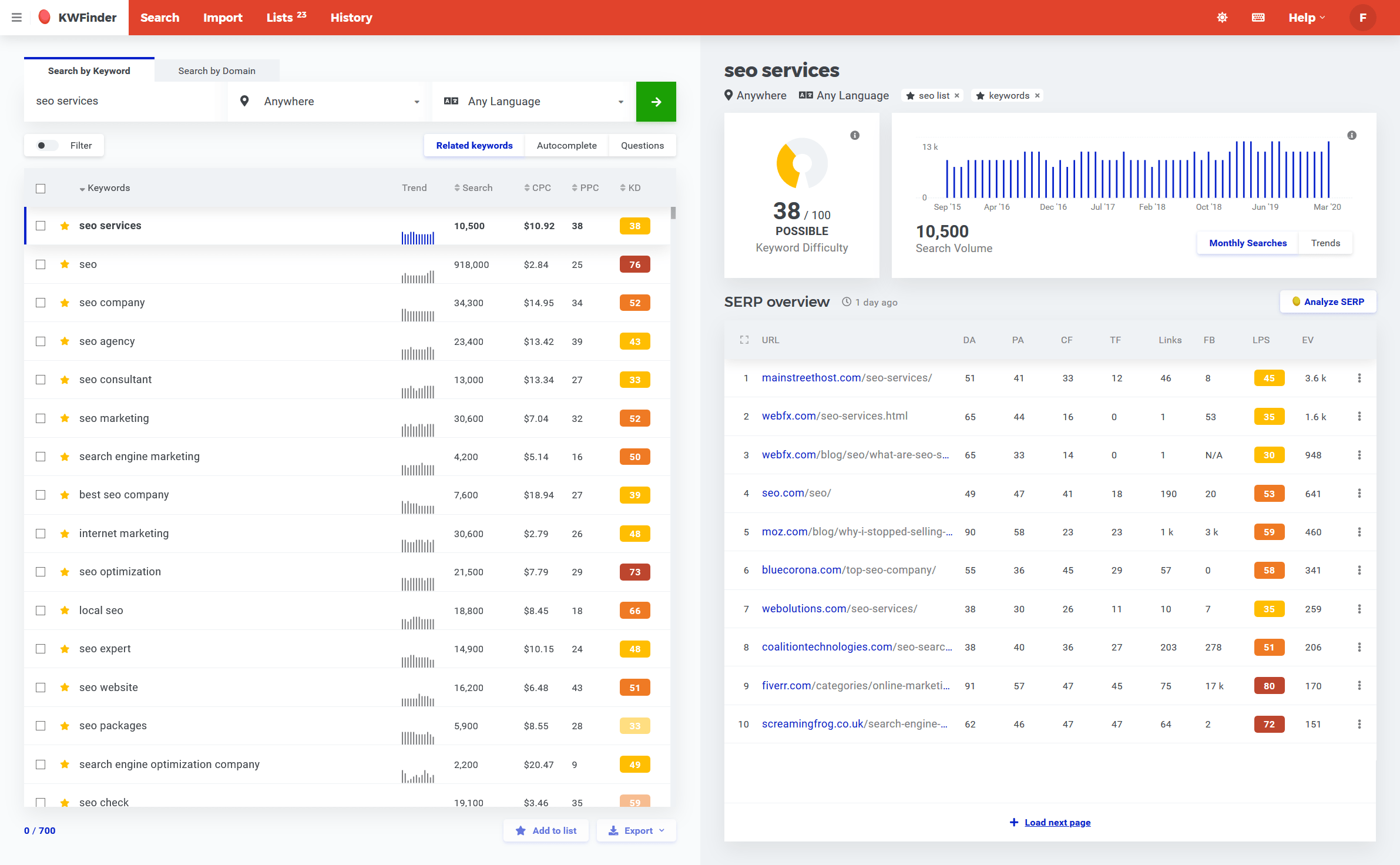 Image Credits: mangools.com
There are more than 40 SEO features and metrics that you can use on Mangools. You can get more accurate results by choosing the geographic area you want to analyze. This means you can organize your content marketing strategy to reach potential customers in specific locations.
Mangools will bring everything to the forefront in record time regarding rank tracking. After all, you'll also receive regular reports for your performance automatically.
It also offers competitor analysis to ensure you know what the competition is up to. You get a 10-day free trial, after which you'll need to choose one of the following subscriptions:
Mangools Basic – $30/mo
Mangools Premium – $45/mo
Mangools Agency – $90/mo
7. Nightwatch
Image Credits: nightwatch.io
Nightwatch is also among the best keyword research tools you can have. It is a popular choice used by large organizations like Shopify, Sony, Samsung, Coinbase, Rollbar, and ChartMogul.
It's an excellent tool for maximizing your local reach through SEO. It can help you boost local rankings across more than 100,000 locations worldwide.
You can also use it for tracking ranks using any Google Data Center. Nightwatch can audit your website and your competitors to give you accurate reports that you can use to drive sales through the roof.
This tool works across different search engines and can generate white-labeled reports.
You'll have 14 days of free trial for Nightwatch, and after you can enjoy the same features at $39 every month. It's one of the most affordable SEO tools we've reviewed, making it a great Ahrefs alternative for your business.
8. LowFruits
The next tool on our list of Ahrefs alternatives is LowFruits. It doesn't feature the multifunctionality of the other Ahrefs alternatives we've covered, but it analyzes SERPs well.
Image Credits: lowfruit.io
The primary advantage of LowFruits is that it identifies low-competition keywords that can give you an edge on a search engine. It also handles keyword research for your ideas and can generate free ideas suitable for your website.
This tool searches for user-generated content and low-authority competitors to give you a topic where you can easily stand out and generate traffic. It's an excellent tool, especially for small businesses, since you don't have to compete with famous brands or websites.
LowFruit can cluster keywords together, so you have different terms and phrases with the same intention. In competitor analysis, it helps you see the word count of your competitors' websites and the type of website they have.
You can get exclusive LowFruit features with a yearly subscription. The standard package costs $249/yr, and the premium package costs $749/yr.
9. AnswerThePublic
Here's a free market research tool that can provide value to your website. AnswerThePublic is a tool you can use for keyword research to find out what your audience wants.
Image Credits: answerthepublic.com
It analyzes the autofill data that search engines provide searchers to determine relevant questions your audience is asking with your keyword in mind. If you are looking for content ideas, this is a great place to find them.
Unfortunately, this tool doesn't have a competitor or SERP analysis. This makes it a less appealing option than the other tools we've reviewed.
You can only use this tool for free a few times a day. The pricing for this tool includes a standard subscription of $99 every month and an expert subscription of $199 every month.
10. Serpstat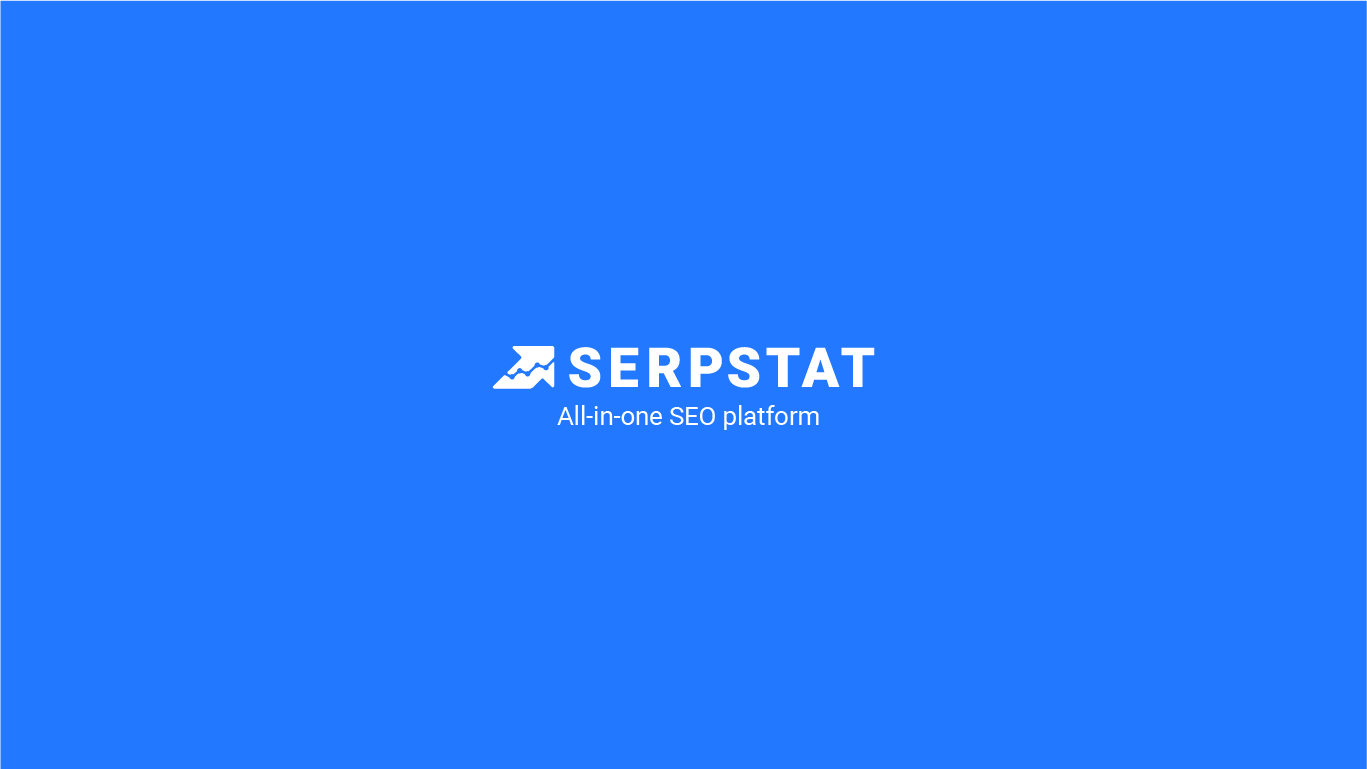 Image Credits: serpstat.com
The last Ahrefs alternative we'll review is Serpstat. It features more than 50 tools suitable for SEO professionals and digital marketing agencies. The most popular SEO tools they offer include:
Keyword research
Keyword trends
Backlink analysis
Content analysis
Rank tracking
Serpstat offers more than what meets the eye since it has a detailed analysis of various SEO metrics. You get seven days to try the free version. Afterward, you have to subscribe to one of the following packages:
Lite – $69/mo
Standard – $149/mo
Advanced – $299/mo
Enterprise – $499/mo
How to Choose the Best Ahrefs Alternative
It's essential to understand the features of Ahrefs before you look for an Ahref alternative. Here are the most notable features.
Site explorer
Keywords explorer
Site audit
Google Analytics
Backlink data
Web traffic analytics tool
Keyword rank tracker
You should find out which tools are most vital for your business and ensure that the alternatives you choose have them.
Conclusion
Ahref is perhaps the best SEO tool on the market, but it's pricey. By evaluating Ahrefs alternatives, you can find a more affordable and equally functional tool for your website. One of the ten options in this post may have the solution you need.
Featured Image Credits: Ahrefs.com