Do you have a website that needs to be ranked higher on search engines? It could be that you need to optimize the site to be found by the search engines, something called search engine optimization (SEO). But not to worry, we will take you through every step of optimizing your pages with this ultimate SEO checklist.
What Is An SEO Checklist?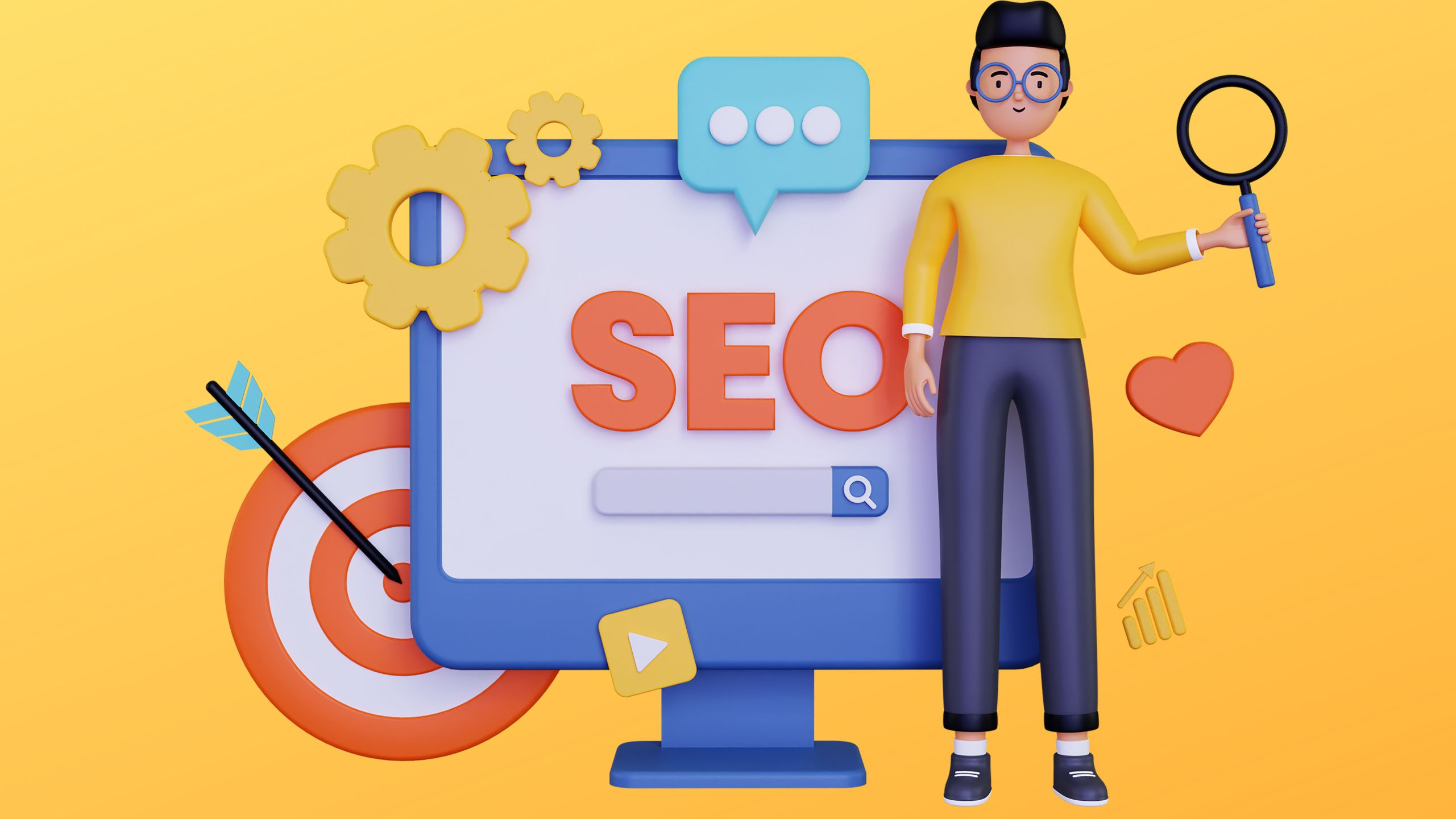 An SEO checklist is a list of things you can do to increase your website's visibility and, thus, improve rankings on search engines. With over 1.2 billion active websites today, the fight for the highest spots of search engine results has never been more complicated. But you can rank higher when you optimize your pages for search engines, and we even tell you how to perform a SERP analysis for your website as you go.
Search engine optimization is the best free advertising tool you can use so search engines can serve up your website when someone searches for your products or services. As you know, Google is the biggest search engine in the world, and it is estimated to receive around 8.5 billion searches daily. However, some websites are served up more than others because they prove their relevance and are easy to use for visitors.
Even as we provide you with this checklist, it is imperative to understand that SEO is an ongoing process, so you will want to keep the list close. Doing so will allow you to do a thorough SEO audit periodically so you always retain online visibility. And to make it easy to decide where to start with the checklist, we have broken it into 7 categories that are:
SEO Basics
Technical SEO
Content SEO
On-Page SEO
Off-page SEO
Keyword research
Mobile SEO
Let's get to it!
1. SEO Basics Checklist
If you are new to SEO, you understand how everything can sound complicated and may often need clarification on what to do first. For example, some will tell you to start with content; others recommend you design a punchy website first, and so on.
Still, the most important step in your SEO efforts is understanding the best SEO practices before you create content. If you already have content, you will need to understand these practices to complete an SEO audit checklist.
The simplest SEO housekeeping practices include:
a) Setting Up Google Search Console and Bing Webmaster Tools
Image Credits: studentcareerpoint.com
As you create content, you first want to know if it is visible online. And one way to measure that is through your Google Search Console and Bing Webmaster Tools platform. Here is what you can expect from these platforms:
To learn which keywords you rank for
To easily submit sitemaps
To sniff out technical issues or website errors
To understand your ranking positions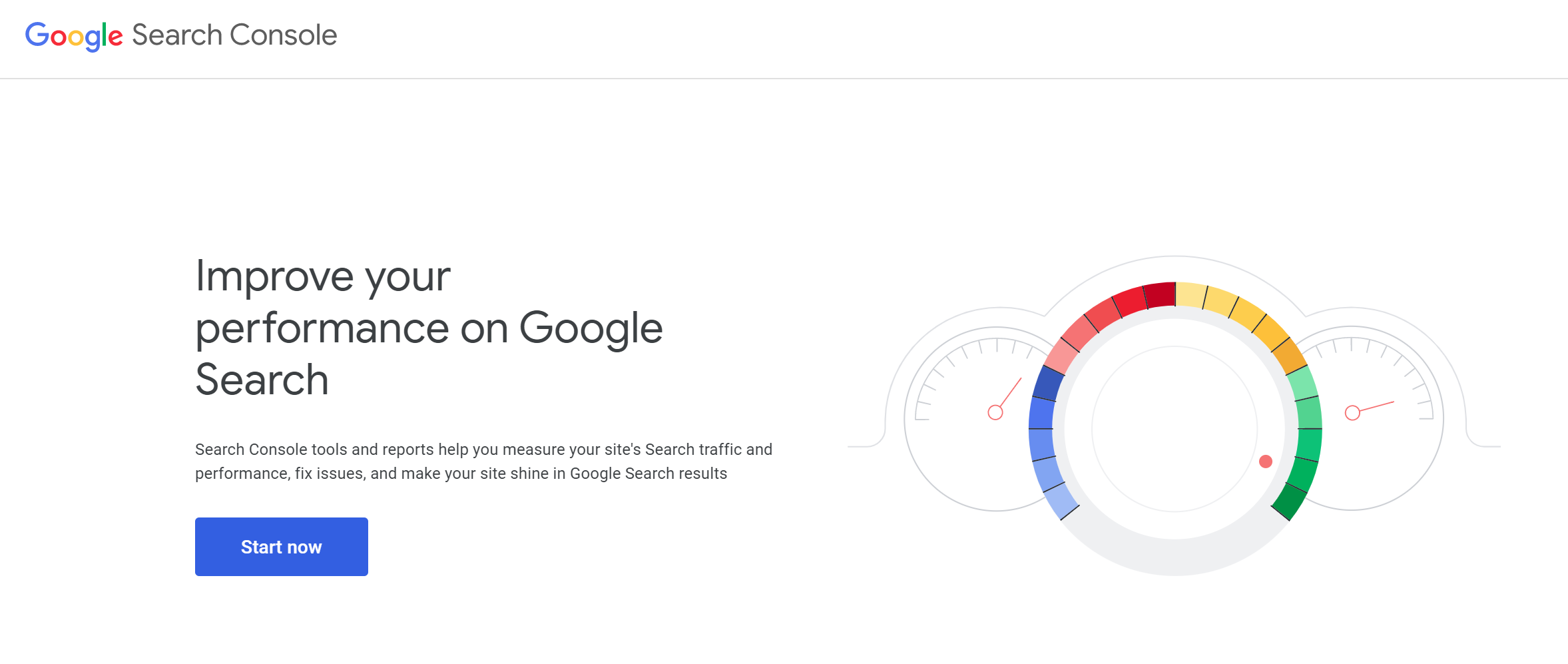 To set up your GSC profile;
Step 1: Head to the Google search console and sign in with your Google account.
Step 2: Select the Domain option, enter your website's domain, and hit continue.
Step 3: Follow the steps to verify your domain ownership.
b) Set up Google Analytics
Image Credits: canhme.com
SEO is undoubtedly important for your business, as you want to understand how well the business is gaining online. Google Analytics is another free tool from google that lets you see how many people are visiting your website and how they are interacting with your pages.
So, while GSC tells you how you rank, GA shows you deeper data about your website visitors. In short, with GA, you will learn the following;
How many website visitors you are getting
Where your website visitors are located
How they interact with your content. It is especially a good way to measure the bounce rate and page views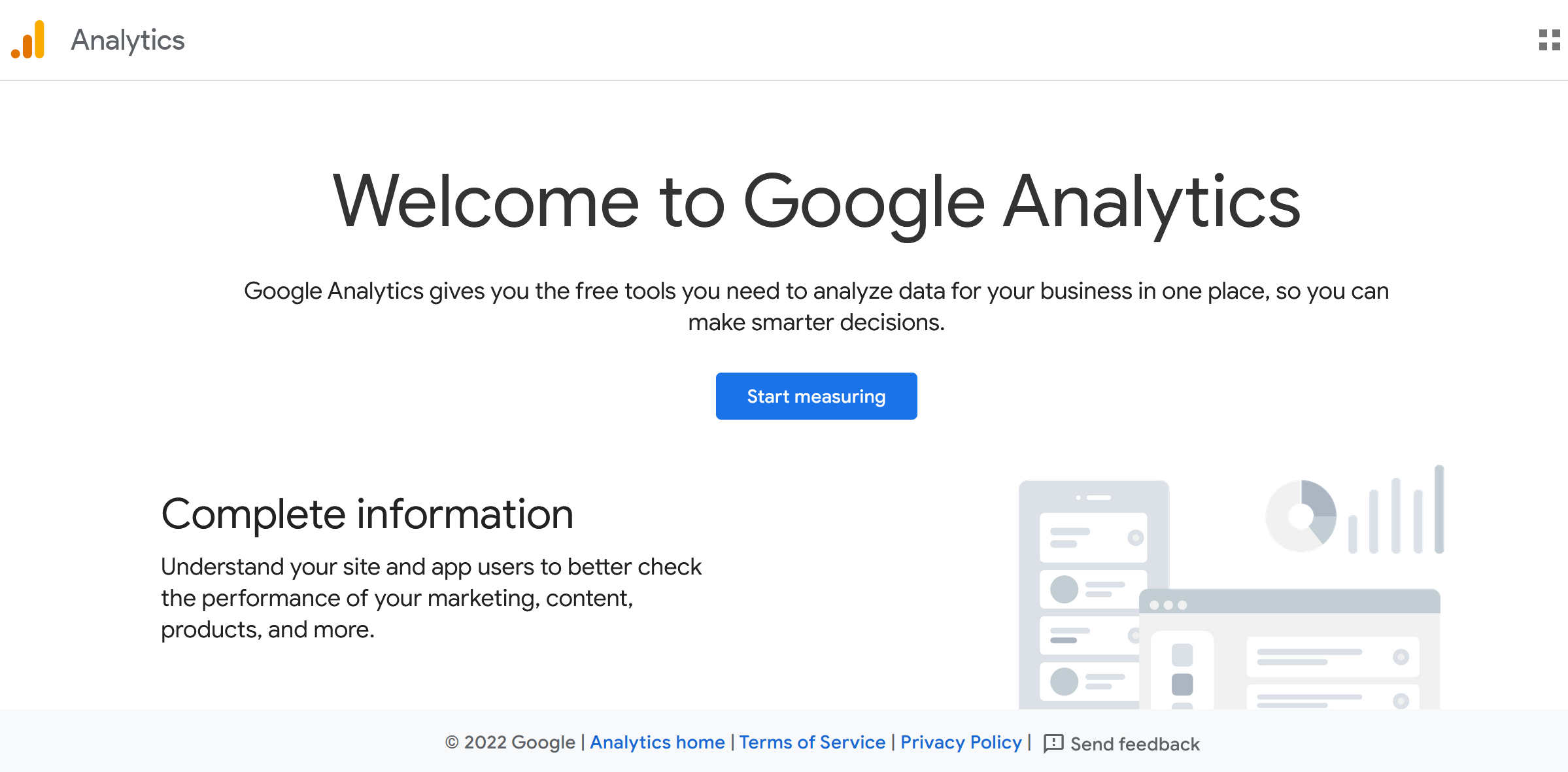 To set up GA;
Step 1: Head to Google Analytics and sign in with your Google account.
Step 2: Click Start Measuring to add more details about yourself.
Step 3: Choose to start measuring your website, then enter the website name and URL. Note that you can easily add up to 50 different websites under one GA account to track your entire portfolio. Once you add your URL, select Create to continue.
Step 4: Now that you've created the account, Google will provide you with a tracking code for each site, and you will need to add the code to your website. You can add the code to your pages through your Header and Footer files on your CMS dashboard. However, some CMSs like WordPress allow you to download the GA plugin, so you only need to follow instructions to complete the set-up.
Step 5: Now that your Google Analytics account is set up, Google will start sending you all the insights you need to diagnose your website. But, for better results, connect your Google Analytics to your Google Search Console.
c) Install or Configure an SEO Plugin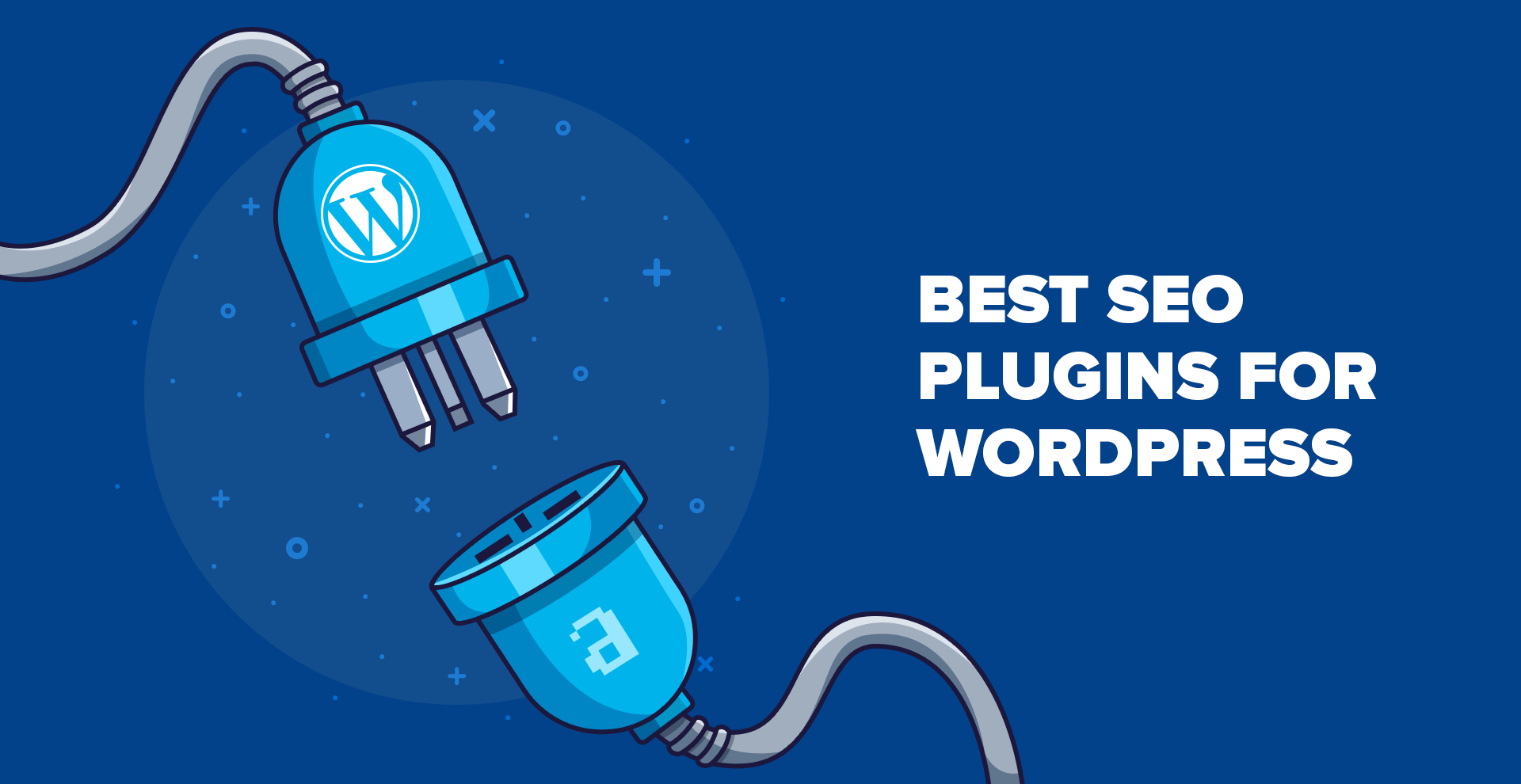 Image Credits: ahrefs.com
SEO is a broad topic; sometimes, it is challenging to take care of everything manually. So, it is best to install an SEO plugin to help you optimize content, sitemaps, and even meta tags. If you are using WordPress, installing a free SEO plugin is a breeze, and you will be spoilt for choice, also. But here are the best four to consider today:
Yoast SEO plugin
All-In-One SEO plugin
The SEO Framework
Rank Math
If you are using a different CMS, it is best to consult your website developer to recommend the best plugin.
d) Submit A Sitemap
Image Credits: searchenginejournal.com
While Google uses web crawlers to find most pages automatically, you should take the safer approach and submit your sitemap manually. Doing so will ensure your site is visible sooner, thus helping your SEO strategy. Installing a sitemap has many benefits, but the most prominent is the sitemap tells the web crawlers which pages or files you think are most important. As such, these will be crawled and indexed faster.
A sitemap reads like this; https://www.domain.com/sitemap.xml, and you will want to add it to your Google Search Console through Indexing > Sitemaps> Add A New Sitemap.
e) Create A Robots.txt File
As mentioned above, SEO is a continuous process. So, at times, there will be sections of your website you feel need more time to be ready for indexing, and you can always direct web crawlers not to crawl them through a robots.txt file. A cart page is an example of a page you will not want to be crawled.
A robots.txt file looks like this; https://yourdomain.com/robots.txt. Here is how to create and upload one;
Step 1: Create the https://yourdomain.com/robots.txt file. You will want to do this on a text editor, but ensure you save it as a robots.txt file so you can successfully upload it to your site later.
Step 2: Create rules for the file. Each robots.txt file needs to contain a user agent (the group it applies to), the pages the user agents can or can't access, and the instructions for web crawlers. For example, you can create a file to prevent your archives pages from being crawled as follows;

2. Technical SEO Checklist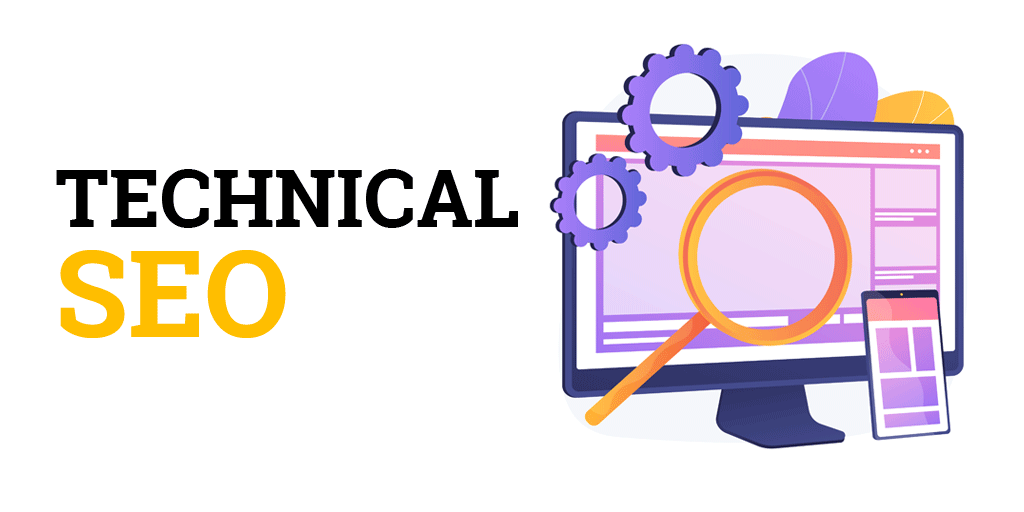 Image Credits: daixiewang.cn
Now that you have completed the basics of your SEO campaign, the next list to check is that your website is healthy enough to be crawled and indexed. Here are the best practices to understand:
a) Use HTTPS
Hypertext Transfer Protocol Secure, or HTTPS, is one of the best SEO ranking factors since it encrypts your user's data for safety. In addition, it is also confirmed by Google as a good ranking signal. So, you have no reason not to use it today.
Still not sure your website uses this encryption? Look for a tiny padlock to the left of your domain. If you find it, then you don't need to worry.

But, if there is no padlock, that could indicate you are using HTTP, and it would be the best time to migrate to HTTPS.
b) Plan the Best Site Structure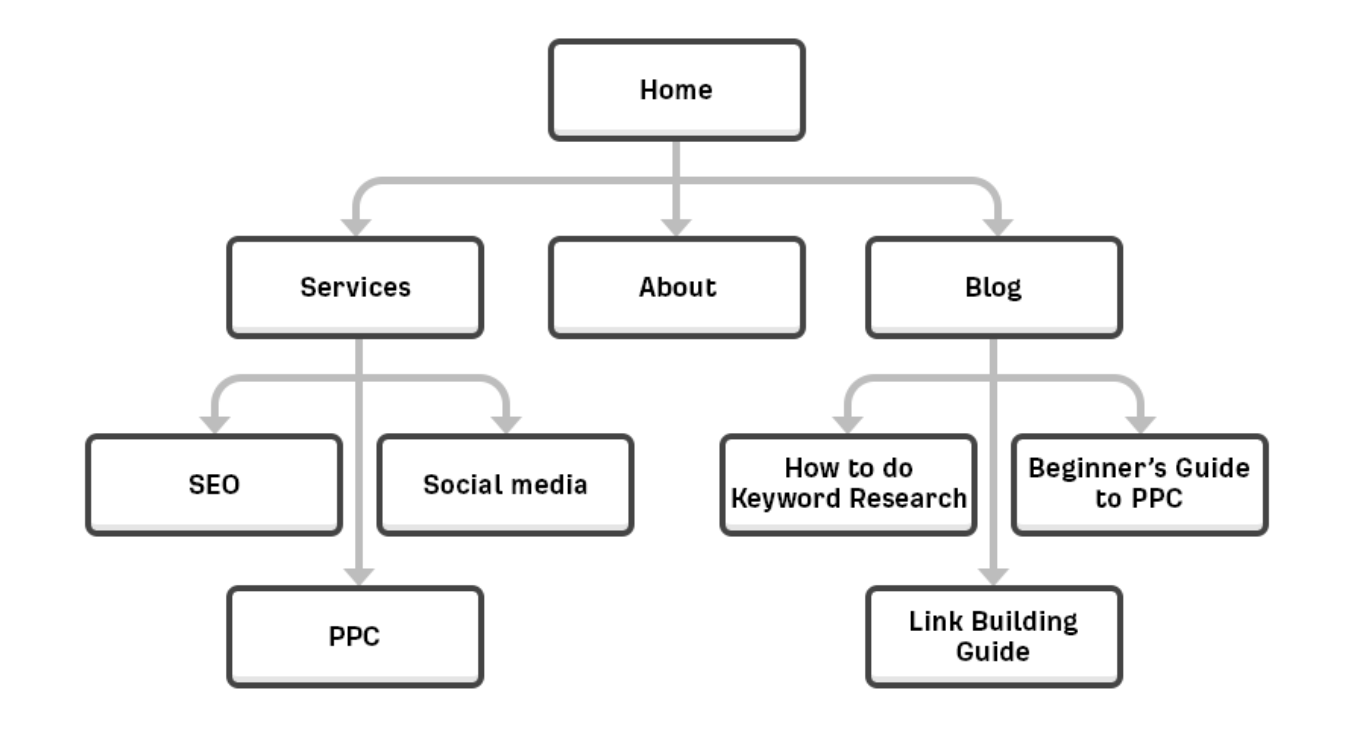 Image Credits: ahrefs.com
SEO is designed for search engines and human visitors. Therefore, with every action, you must ensure your site is easy to navigate, which is how a search engine crawls it and how human users easily interact with your content.
So, as part of your SEO efforts, you need a good site layout so visitors can easily navigate from the homepage to other pages. As you create the pages, remember to make them internal/clickable links, so it is easy to jump from one page to the next.
c) Ensure Your Website Is Crawlable and Indexable
Image Credits: shoutmeloud.com
Remember when you created a robot.txt file above? Now, if you applied this instruction to pages you want to be crawled at the moment, go to your GSC platform and remove the files. Then, navigate the GSC dashboard some more to find any robot.txt file you may want to remove so web crawlers can easily find your pages.
After ensuring all pages are crawlable, you still need to guarantee your pages are indexable. Similar to the robot.txt files, your pages might also have no-index tags. A no-index tag tells web crawlers not to index certain sections of your website. If you want all pages indexed, head to the Coverage Report, find all the non-indexed pages, and fix any errors.
d) Fix Duplicate Versions of Your Website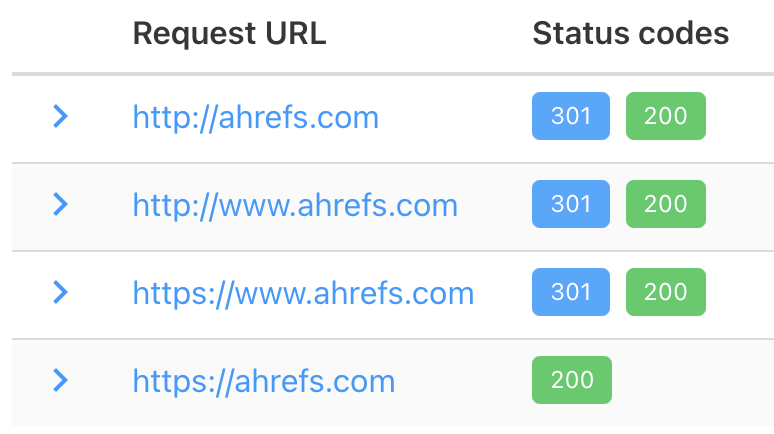 Image Credits: ahrefs.com
One thing that can hurt your SEO efforts is having Google crawl versions of your website that don't point to a single location. Some versions of your website could include the following;
https://domain.com
https://www.domain.com
http://domain.com
http://www.domain.com
You might want to set https://www.domain.com as your primary location, then use a permanent 301 direct to point the others to it. As you do so, also remember to use a primary domain with HTTPS encryption.
e) Ensure Your Pages Load Fast
Image Credits: searchenginejournal.com
High bounce rates will hurt your SEO campaign, so you want to ensure the pages load fast so visitors can stick around. So far, every indication points to better rankings when your pages load fast, so you need the best tools to monitor your website's performance.
Luckily, some of the best SEO tools can monitor how fast all your pages load in one test. Alternatively, you can test load times using tools like PageSpeed Insights and GTMetrix, though these will only check one page at a time, which could be a bummer if your website has hundreds of pages.
f) Use An Image Compression Software
As mentioned above, slow-loading pages are the easiest recipe for ranking failure, and one of the reasons pages load slowly is heavy images. So, you will want to compress these images to make their sizes smaller while maintaining their high quality.
Using WordPress, you can find plenty of free image compression plugins or others that you can also pay for if you publish many articles monthly. One of the best plugins for WordPress sites is ShortPixel which allows you to compress up to 100 images each month.
g) Fix Broken Links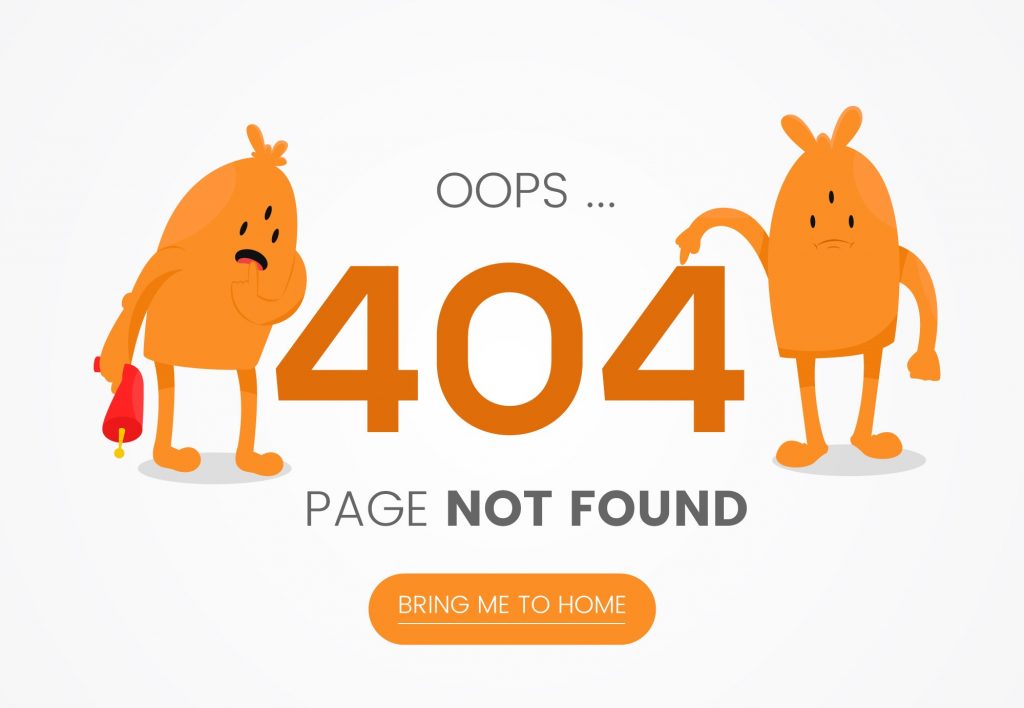 Image Credits: secomapp.com
As you know, the internet stays connected through links. You will use internal and external links on your website and want to ensure these links take your visitors to the preferred page. In some cases, however, you might miss some broken links, and these definitely make a terrible user experience.
In addition, web crawlers detect this flow break in your link building and can de-rank your website. To fix this problem, you can use the best SEO tools to sniff out any broken links or pages on your website so you can fix them. Finally, perform a thorough site audit and look for all 404-page errors.
3. Content SEO Checklist
Image Credits: searchengineland.com
The most important part of your website is the SEO content. It is what web crawlers will crawl and index so searchers can find solutions from you. So, consider the following actions for your content:
a) Satisfy User Intent
Image Credits: scalenut.com
Here's the thing- even though you want search engines to rank your content pretty high, you should always write for human readers. So, this makes it important to understand what readers want to learn, which is where keyword research comes in. More on this is below!
After you get the keywords, the next thing is to create content that provides the readers with solutions, which is called satisfying user or search intent. So, you will get your keywords, perform thorough research, and write with the reader in mind.
Ask yourself, what information do my readers want? Have I answered their questions?
Sometimes, satisfying user intent also means knowing the type of article to write. Based on your keyword and research, understand if your users want a listicle, how-to, or product review. In addition, understand the solution the reader wants, which could be informational, navigational, transactional, or commercial.
For example, when your readers want to know how to find happiness, they could head to the search box and type finding happiness. As you can see from the image below, most Google search results are listicles and how-to articles with informational content.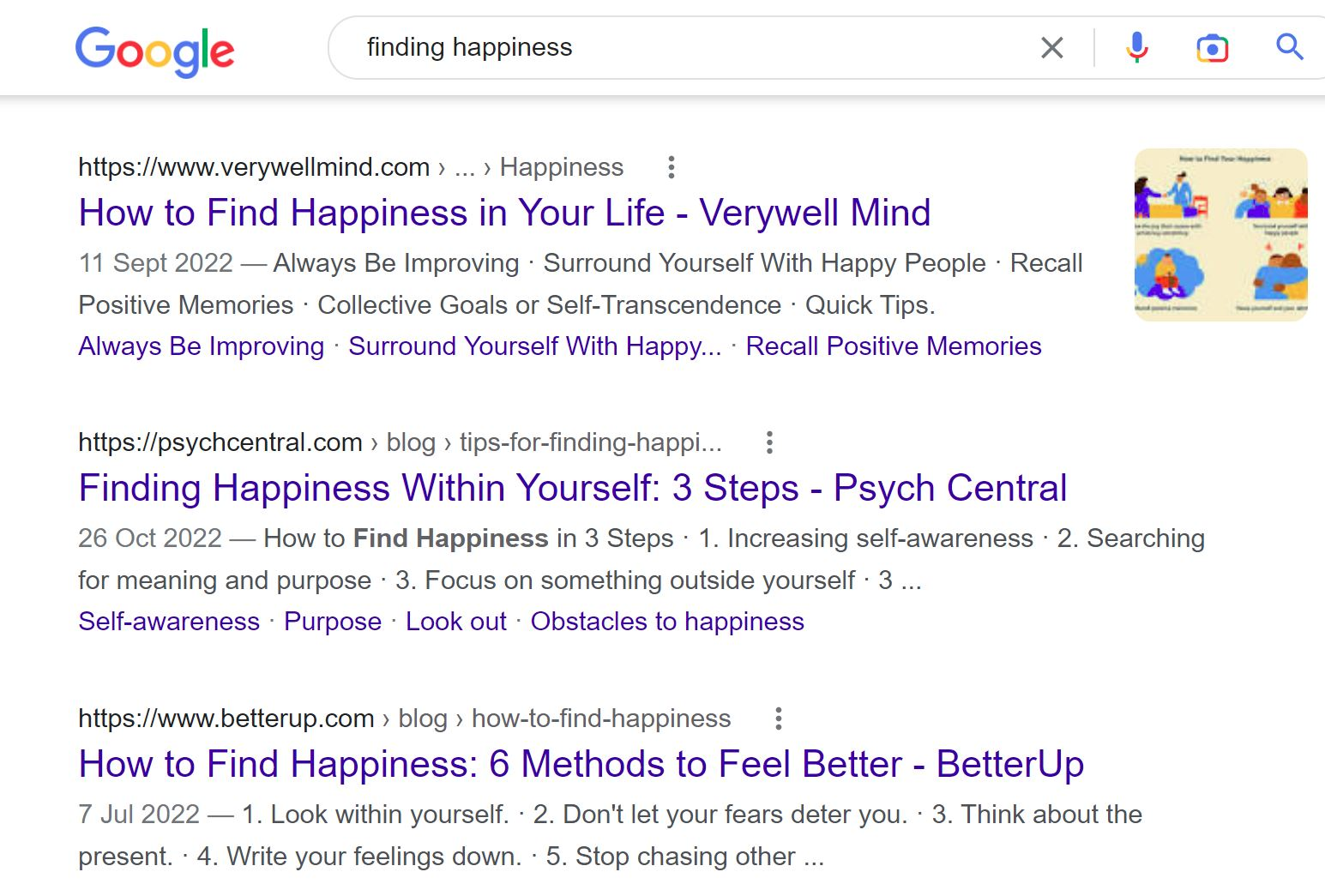 If you were to write such an article, ensure to provide the best explanations so readers can find the solutions they need from your page. Doing so will reduce bounce rates and earn good backlinks and shares from satisfied readers, further improving your search engine rankings.
b) Write Engaging Introductions
An introduction builds a relationship with your visitor and may well dictate how long they stay on your page. Therefore, you will want to connect with them early on by sharing their problem, promising a solution, and inviting them to continue reading.
c) Use Headings Appropriately
Image Credits: write.co.nz
As we mentioned in one of the technical aspects of SEO, user experience is a priority for you. And in the same way that you structure your web pages, you should also structure your articles so your readers can easily navigate them to find the information they need.
The best way to structure your content is by using the best heading hierarchy. So, use H1 tags for titles, H2 tags for subheadings, and H3 tags for sub-headings under H2s. You can go on using the right hierarchy up to H6s.
d) Use Clear Images
Images add interest to text, but they also should help the reader understand your content better. So rather than have huge chunks of text on your page, add a few images to make the text easier to read and ensure the images further explain the text.
Remember, you want compressed images that load fast without losing quality. You can use screenshots, JPG, JPEG, PNG, and WebP images, graphs, and charts to make your content easy to digest and follow.
e) Use Short Sentences and Paragraphs
Your readers want to find solutions fast, so they will avoid reading huge chunks of text to find their answers. You want to improve their experience by using short sentences, paragraphs, and other visual elements like images and videos. In short;
Keep your sentences within 20 words
Use around 5 sentences per paragraph
Avoid technical jargon
Avoid passive voice
You can use tools like Grammarly and the Hemmingway App to check for readability. In most cases, it is best to ensure a readability score of 60 or higher. As such, most people with an 8th-grade reading level can understand your content.
4. On-Page SEO Checklist
Image Credits: seoptimer.com
After you have created the best content, you still need to perform thorough on-page optimization to improve your ranking chances. Here is what you can do now;
a) Use Short and Descriptive URLs
A short and descriptive page URL will tell your visitor what the page is about even before they click on it. As a result, you will feed their curiosity, and they will want to click on the link and read your content.

A good URL;
Has your title page
Contains the primary keyword
Is easy to read
Does not have special characters and numbers
Is lowercase
Replaces spaces with hyphens
b) Write Compelling Title Tags
Like the URLs, you also want to capitalize on title tags for a better SEO strategy. Title tags tell the reader what the page is about, and the more compelling they are, the faster they convince readers to click on them.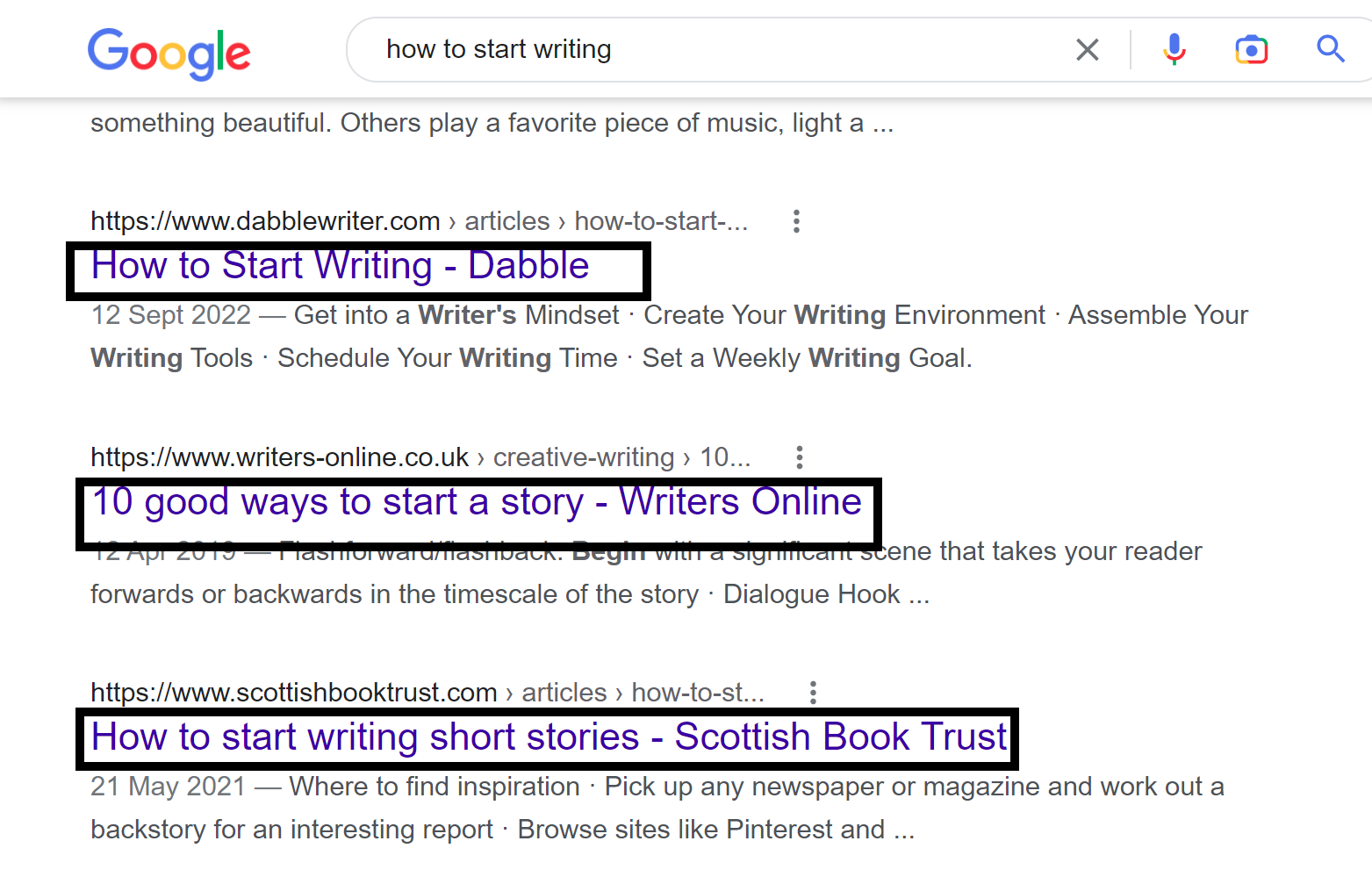 So;
Include the primary keyword in the title tag
Use the title tag to describe what the page is about
Keep the title tag between 40-60 characters to make it easier to read in search engine results
Use descriptive terms like best, ultimate, or top 10
c) Craft the Most Compelling Meta Descriptions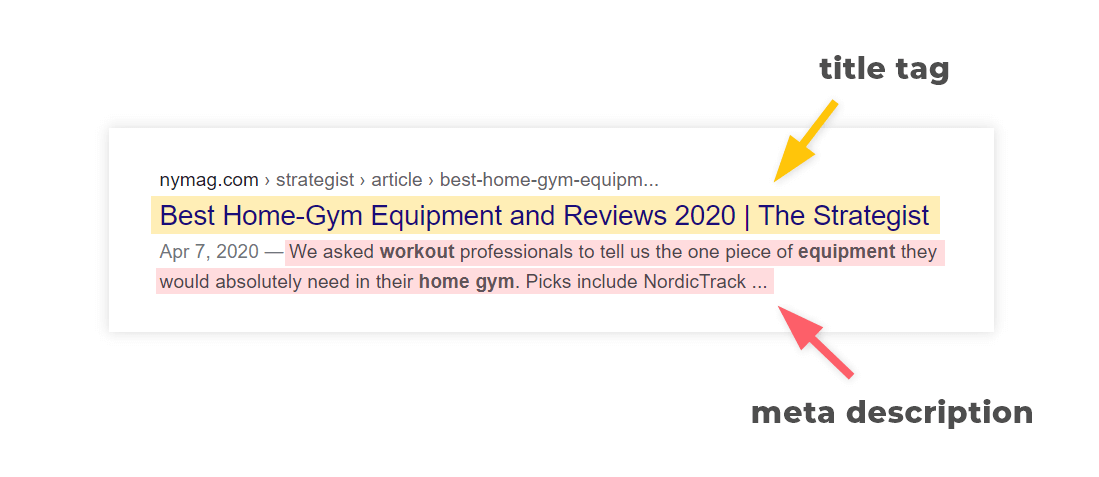 Image Credits: mangools.com
The meta description appears in SERPs, and, like the URLs and title tags, it also tells the reader what to expect when they open the page. So, you also need to keep it short, descriptive, and compelling. Here is what to do;
Use the primary keyword
Keep it within two or three sentences
Keep it within 120-150 characters
Use an active voice
Satisfy search intent
Use a clever call to action
d) Use Internal Links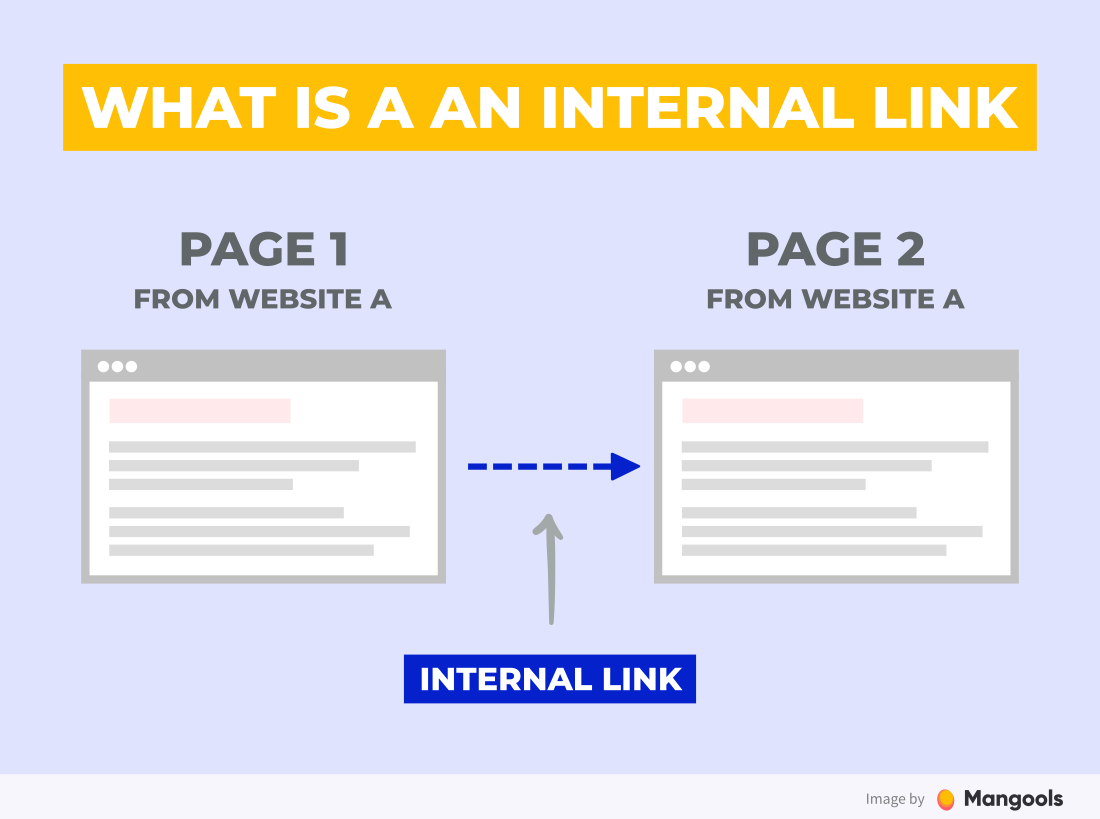 Image Credits: mangools.com
As mentioned above, the internet relies on linking pages, and you want to do the same for your website. Ensure each page connects to another on your website to help search engines crawl your entire site and help readers navigate to more helpful content.
e) Optimize Images
We saw how important images are for your SEO campaign, but they are only good when optimized for search engines. Web crawlers are bots, so they will not understand why you have used an image unless you explain it through the alt tags.
Supposing you have already compressed and uploaded your images;
Name the images on your CMS with descriptive names, such as 'Eiffel-tower.jpg' instead of 'IMG_895939.png.'
Add alt tags on your article so SERPs can tell the reader about an image, even when it fails to load.
f) Use Featured Snippets

Featured snippets also appear on search results pages, and you will benefit more by making them descriptive of your content. If you want even better results, use Schema markup to add excitement to the snippets. In addition, schema markup can increase the click-through rates of your article.
5. Off-Page SEO Checklist
Image Credits: inmarketsales.com
Off-page SEO helps you stay connected to other websites, which is a good ranking factor. It is often called link building, though it can involve more than finding external links and getting backlinks. Off-page SEO can also include SERP analysis to help you understand more about your competition and help you set up a Google Business profile.
If link building is your main priority;
a) Analyze Your Competitors' Link Profiles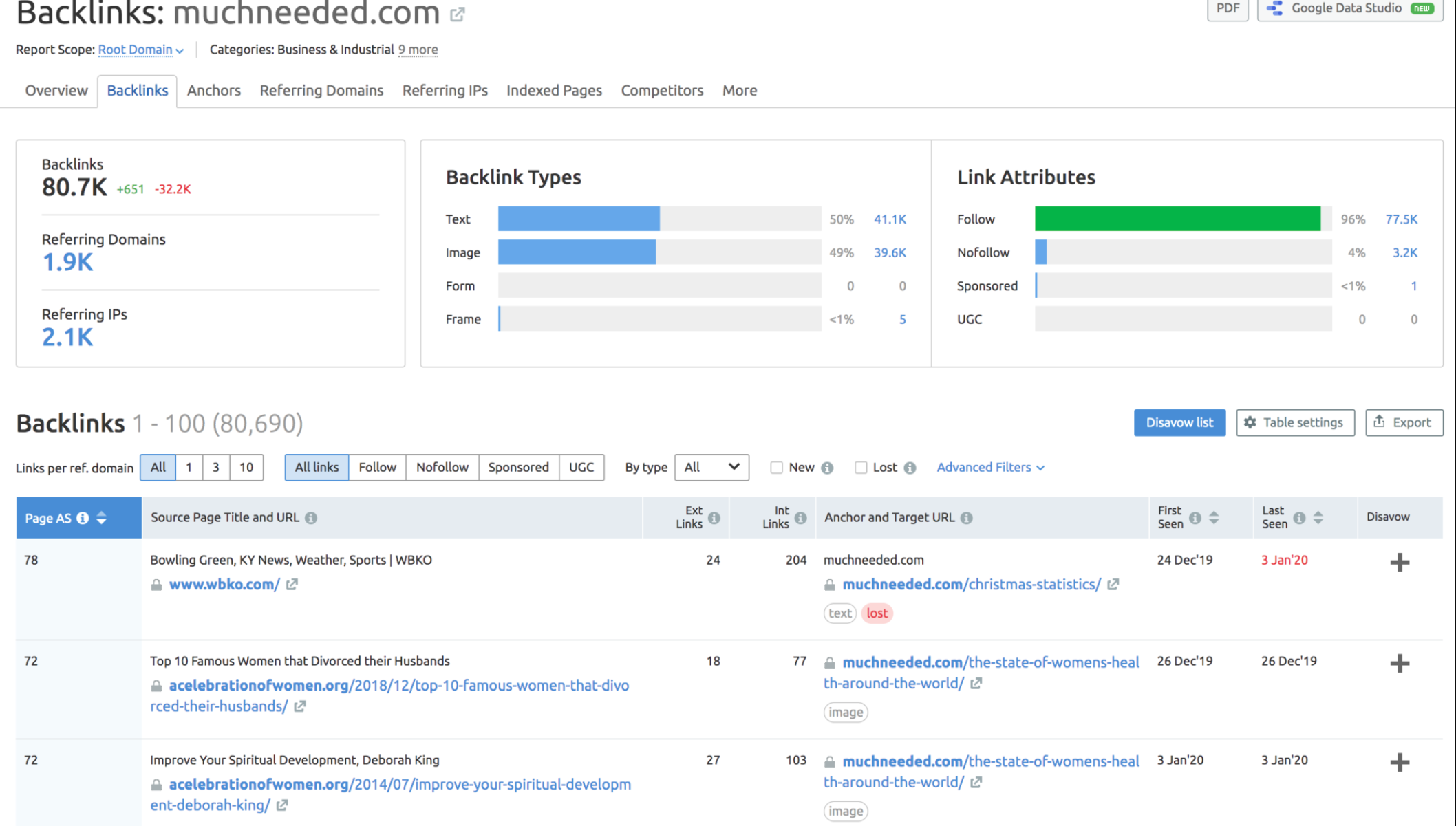 Image Credits: semrush.com
You are improving your SEO game so you can outrank your competitors, and you can first do this by understanding their link profiles. Using the best SEO tools, you can find the number of authoritative links that link back to your competitors before starting your link-building campaign.
Suppose you find a website that links to all your competitors but not you. In this case, you can reach out to the website and request them to link to you.
b) Follow Up On Unlinked Mentions
There could be many instances where our brand name is mentioned without an accompanying link. If your research shows a website that mentions you, you can reach out to them and ask them to make the text clickable. Again, you only need to use SEO tools like Ahrefs, SemRush, Moz, or even Google to find the mentions.
c) Find New Link-Building Opportunities
You need to have a strong link profile to rank highest on SERPs. If you don't already have that, then you need to find link-building opportunities such as;
Guest posting
Pitching to resource pages
Contact websites linking to inferior sources
Leverage social media
6. Keyword Research Checklist
Image Credits: searchenginejournal.com
You will create content for humans, whereas you only need search engines to rank it high so humans can find it. As such, you've got to create content humans want to read, which is where keyword research comes in.
People use keywords when googling information, and you will need to find these terms if you want them to find your content. So, how do you create a formidable keyword research strategy?
a) Understand Your Business
When you understand your business, you will know which money keywords will drive organic traffic to your site. In short, these are keywords that best define the products or services you offer. If you are a blogger, these keywords relate to your niche.
b) Find A Primary Keyword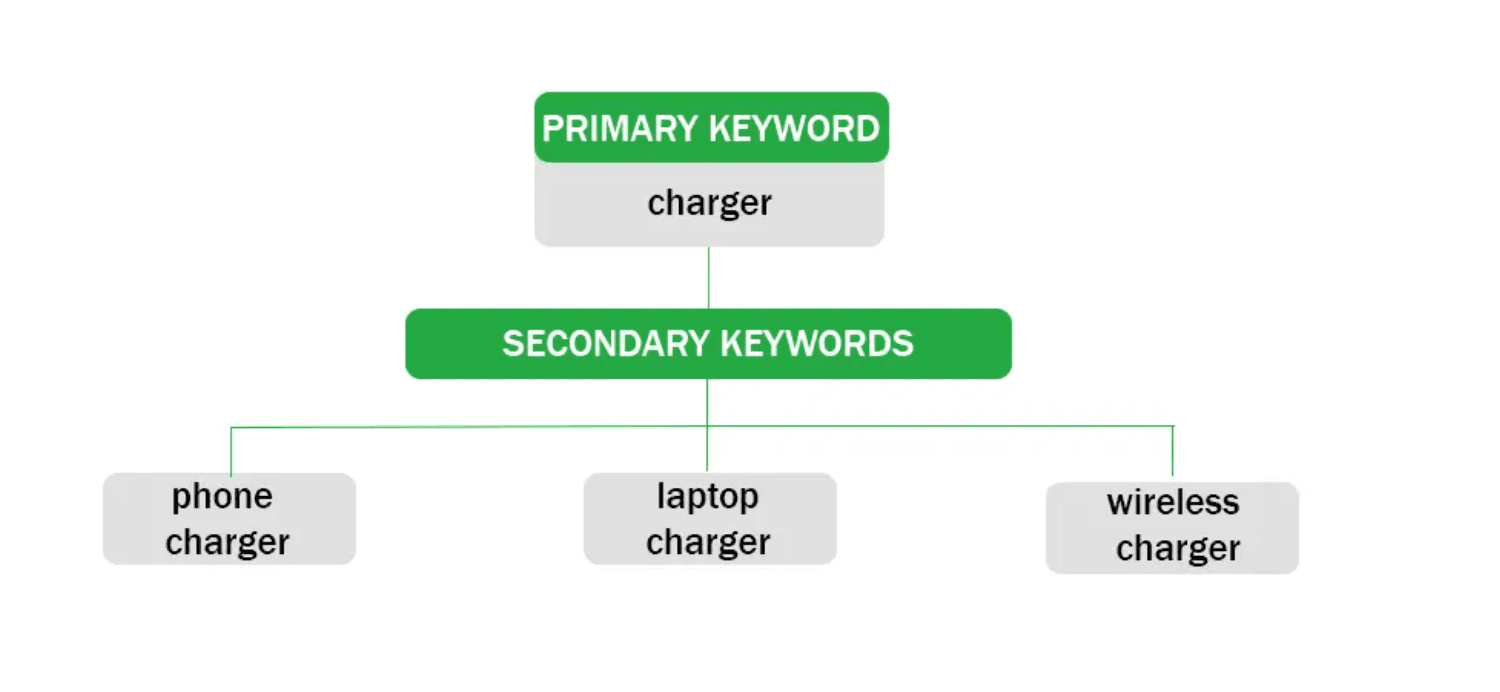 Image Credits: coschedule.com
So, now that you understand what you offer, you will still be left with thousands of keywords you could target. But you can cut through the noise with a primary keyword for each page. So, if you sell sports merchandise, you can target NFL jerseys.
With NFL jerseys as the primary keyword for your page, you will want to use a good keyword research tool to gain more insights about that term or phrase. This search will reveal more data, including;
Search volume
Search intent
Keyword difficulty
Competitors
Keyword variations
c) Find Long-Tail Keywords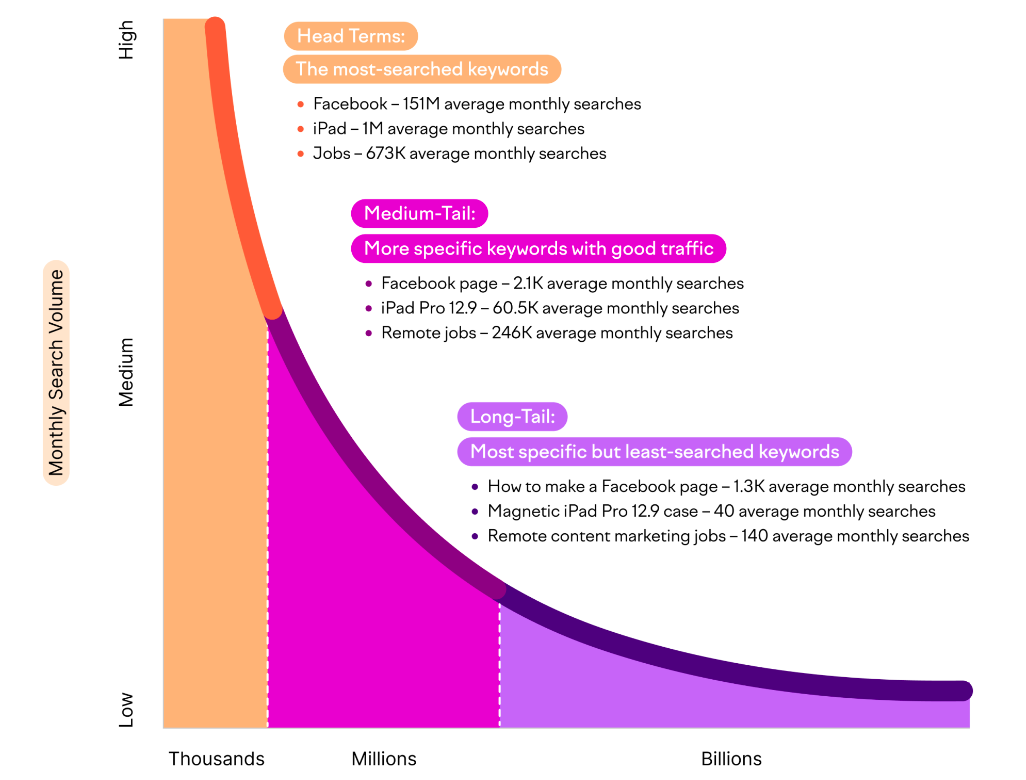 Image Credits: semrush.com
After learning more about your primary keyword, you will still find many options to go with, and most could be difficult to rank for. But because you have good content you want to share, your best move will be to find long-tail keywords.
Long-tail keywords target a specific audience, so you will deal with lower competition. Still, you want to look for a keyword with a high search volume to guarantee conversions.
d) Identify Questions Your target Audience Has
When you find the best long-tail keywords to target, you will also need to find which questions people have that are related to those target keywords. You can use Google's People Also Ask and Related Searches sections for more insights.
7. Mobile SEO Checklist
Image Credits: getfoundquick.com
Mobile SEO is an important part of your SEO strategy because more people will visit your pages with a smartphone. As you master SEO analytics, you will find that Google also loves mobile-first indexing, so you will want to do the following to say ahead of the game;
a) Run a Mobile-Friendly Test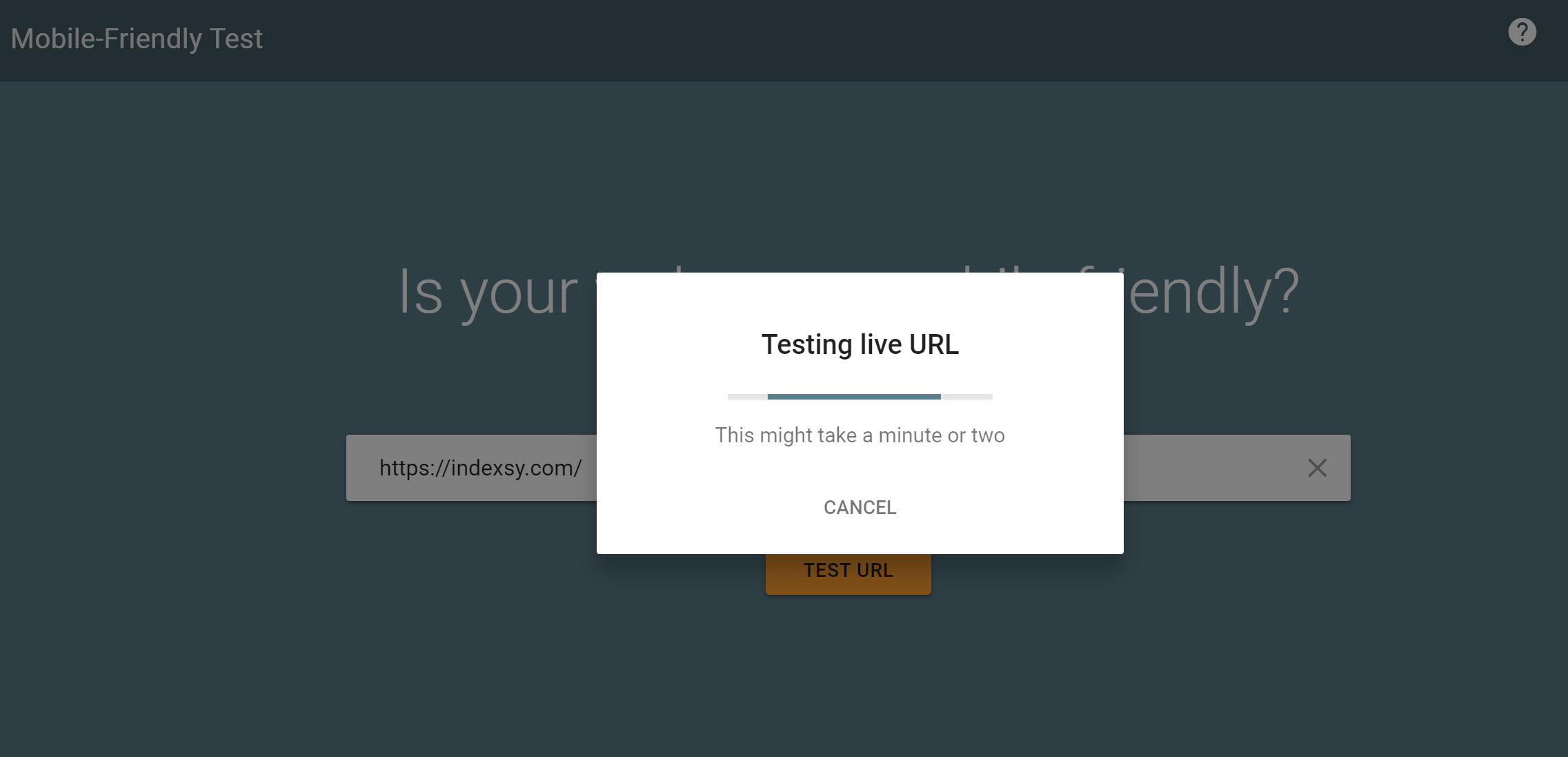 Image Credits: google.com
Before you optimize your pages for mobile, use Google's mobile test to check your site's mobile friendliness. This simple test will tell you if users have an easy time on your website.
b) Check Loading Speeds on Mobile Devices
Even if your mobile-friendliness test says your website is suitable for mobile devices, you will still want to understand how fast it loads. As you know, slow load times will increase bounce rates, decreasing traffic. For this, you can use the best SEO tools that will send detailed reports about what could be slowing your website.
c) Optimize the Pages for Better Navigation
To guarantee a good user experience, ensure that the pages have the best structures for easy navigation. As such, ensure your mobile visitor can find clickable links to take them from one page to another or from one heading to another. In addition, ensure they get readable text and minimize ad popups that could make the experience less favorable.