When an SEO specialist creates a website for a business or brand, one of their objectives may be to produce interesting web content that turns leads into consumers and raises the website's ranking on search engine results pages.
Digital marketing campaign success is primarily evaluated using SEO analytics. It will help you monitor the changes in time and give you a chance to present this information to your clients to reassure them they are on the right track.
In this article, we have defined SEO analytics, the different types, how it can help you and how to make the most of your SEO analytics.
What is SEO Analytics?
SEO analytics is the process of collecting data and preparing it for analysis and visualization to help create and monitor your SEO strategy. It can also be defined as the process of collecting, evaluating, and analyzing data to optimize a website's structure and content to increase its visibility to search engines.
SEO analytics, a digital marketing tool, allows you to assess the success of your digital campaign by learning the most crucial details about the searches people are making, where they are coming from, and even how long they stay on your websites.
The analytics can help users identify what is and is not working, making it an integral part of all SEO campaigns. It might mean the difference between a great digital strategy and just another failed attempt at digital marketing. By seeing this kind of critical data, you'll be able to make decisions based on real information rather than assumptions.
Why is SEO Analytics Important?
Some people don't think the SEO analytics process is important and consider it a lower priority and something that only delays doing other, more important tasks.
However, there are several reasons why checking the right types of data getting collected when a new project is launched may help you achieve success with your SEO strategy, including:
To help with decision making
To ensure you are measuring the right metrics
To make SEO data easily accessible when you are reporting and working on the main SEO deliverables
Understanding SEO statistics allows you to create your next action plan by displaying your organic traffic performance. If you begin an SEO strategy without having an analytics plan in place, you'll have no way of knowing how well it works or whether it is having the desired impact.
What Can SEO Analytics Help You?
These are just a few instances of what SEO analytics can accomplish for you in digital marketing if you're wondering:
It can show you the most effective keywords which work best when you are trying to boost website traffic
Reveals the common search terms that people use when trying to find digital products like yours
Allows digital marketers and strategists to see the whole picture of how website visitors use digital products, why the visitors come, and what they do once they are there
SEO analytics answers several questions, such as:
Which content marketing efforts are bringing the most traffic?
What are the most competitors doing?
Where do our best customers come from?
How do I get more backlinks?
What content do users search and engage with the most?
Why are you losing money?
How do we increase our sales?
Types of SEO Analytics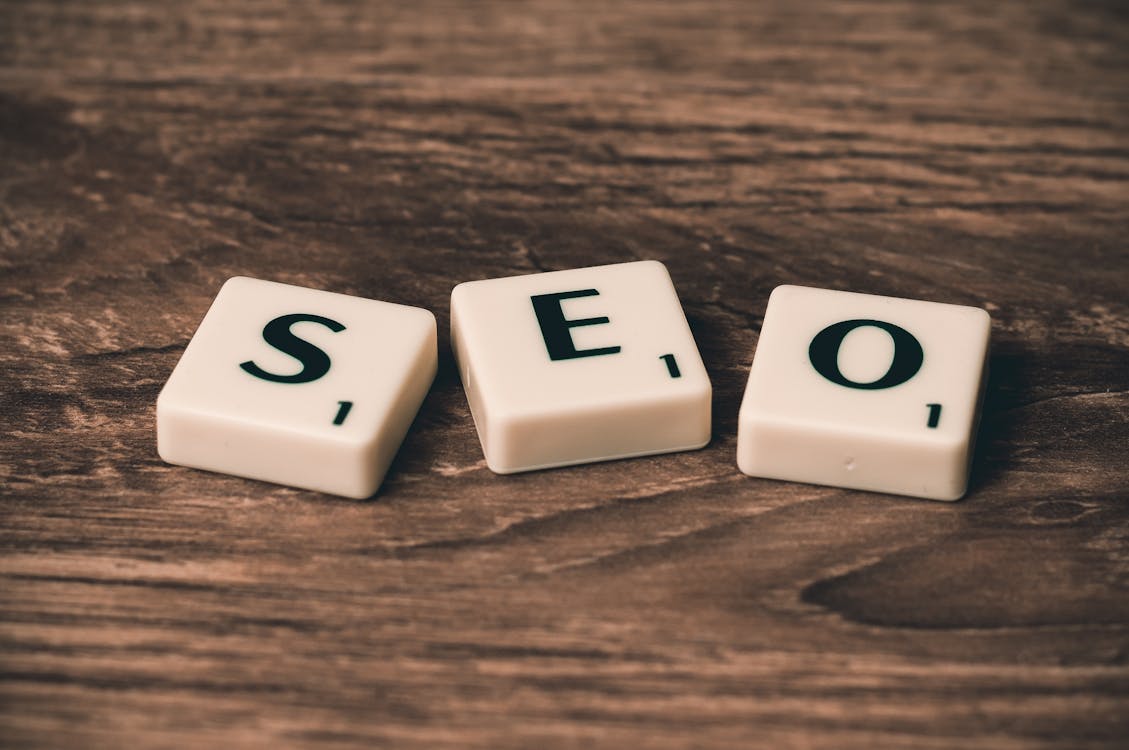 Five types of SEO analytics measure visibility and engagement on the internet, including:
a). Technical SEO
Technical SEO assesses web content to ensure it complies with the basic guidelines of a search engine. Therefore, a website's organic performance can be improved by being experienced in technical SEO.
It can determine whether the website can safeguard data and whether it has original content unique and distinct from other websites on the internet. It also checks if the website's link structure works well and if all the linked content is still accessible.
b). On-Page SEO
To maximize the on-page SEO, you should incorporate common SEO techniques into the website's content. For example, to boost the visibility of the content and the likelihood that more users would click on it to learn more about the business or brand, it may be possible for the website to rank higher on a search engine's results page.
Here are some factors that improve initiatives for on-page SEO:
Internal links
Organic search traffic
Headings
Headlines or title tags
c). Off-page SEO
Off-page SEO demonstrates the effectiveness of SEO (search engine optimization) efforts from external places that can affect its ranking on the search engine results page. It evaluates the authenticity of the content that persuades other websites to connect to it on their web pages. In addition, it counts the number of visitors who arrive at a website via external links.
d). SEO Content Audit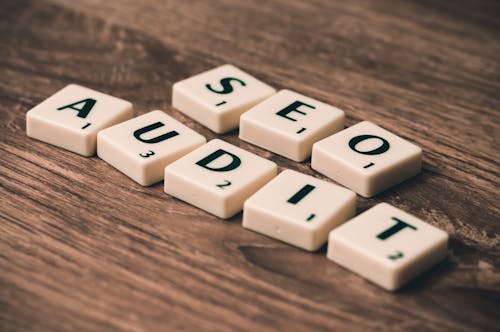 A website's entire content is analyzed for its impact on search engine visibility as part of an SEO content audit. To improve a better appeal and boost the website's ranking when people search the internet for particular keywords, it can help you identify and fix content flaws.
When auditing content, you might examine the website's technological performance to see if it offers a seamless user experience. The SEO performance of various website sections can also be compared to determine which content is most effective and which needs improvement.
e). Site Audit
A site audit is among the most comprehensive SEO reports that evaluate a website's performance and combines all the pages to get an overall SEO health score. In a site audit, the complete website is reviewed to gauge the efficiency of SEO.
Every page's content is examined, and factors affecting SEO success outside the website are considered. Reviewing SEO efforts by rival websites can be useful for identifying consumer-engaging tactics and developing future-oriented plans for the website.
Types of SEO Metrics
Google Analytics usually provides users with countless organic search metrics to help track organic traffic, but if you aren't tracking the right metrics, it won't
There are types of SEO metrics you should analyze when tracking SEO analytics on the website:
1. Impressions
Impressions measure how frequently a website's URL appears in consumers' search engine results. The metric does not include visibility from paid adverts.
2. Pages per Session
When a website contains multiple sections, the pages per session indicator might provide a percentage of how much of the site a visitor visited in one session. A significant portion can show that website users are engaged with online content and user experience long enough to focus on the website more closely.
3. Average Time on Page
This is how long users browse on one page of a website indicating the content's effectiveness. For example, the high measurement of the product page shows the product's photos and descriptions, accelerating the purchasing journey of potential customers.
4. Bounce Rate
Users who view one section of the website and exit usually contribute to the bounce rate. This metric gives you a percentage that can assist you in identifying the content on a particular page that is driving users away.
5. Keyword Rankings
A website may include a keyword in its content to be among the top results when users enter the keyword into a search engine. For instance, the webpage with the highest ranking in user search data for "best Samsung Tv" shows how well a keyword performs.

Image source: raddinteractive.com
6. Organic Click-Through Rate (CTR)
The CTR shows the volume of visitors who visit a website via the search engine results page. It can depend on the website's rank in the results, the clarity of its URL, and the meta description that users see before deciding whether or not to click the link.
7. Top-Performing Pages
Analytics software can tell you about the web pages that generated the largest number of views which may be helpful if you intend to measure the success of landing pages. You can create a report that ranks the top pages and demonstrates which content was most successful in capturing customers' interest.
8. Conversions
Conversions happen when leads take actions that benefit the business, such as signing up for a free trial, subscribing to a weekly email, or purchasing a product on sale from an online retailer. A high conversion rate may indicate that a website's content may develop leads and encourage them to respond to the call to action.
9. Leads
After a keyword search online, consumers who click on a website produce results that generate SEO leads. For instance, a person who searches for "body sprays under $20," clicks on a local brand's landing page, and browses through its products becomes a potential client or lead.
10. Referral Traffic
Customers who access a website through an external source, such as another website, are referred to as traffic. For instance, when reading a blog post, someone might click on an outbound link to a piece of content on another website, which increases the referral traffic to the second source.
11. Organic Traffic
The consumers who make up organic traffic access websites from search engines without including the paid advertisements displayed at the top of the results page.
12. Average Loading Time
The time it takes for consumers to see a website's content after clicking a link is the loading time, which might influence whether or not they decide to stay on the page. A two-second load time or less can keep website users' attention, increasing the likelihood that they will browse the material and, for instance, make a purchase or subscribe to a service.
How to Set Up and Make the Most of Your SEO Analytics
Analytics can assist in lowering the risk of bias and helping you base decisions on factual information. With efficient SEO analytics and reporting process, you'll be able to not only recognize the crucial information but also take action and capitalize on any possibilities that may arise.
Below are some steps to make the most out of your SEO analytics. They include:
1. Prepare and Enable a Strong Start
For a great start for your SEO analytics and reporting, there are four things you need to keep in mind, and they include:
a). Type of Client
You will first need to consider your client since not all SEO clients are usually willing to allocate a big portion of their marketing budget to analytics rather than execution.
You should seek clients who make data-driven decisions like marketing teams with a strong online presence, marketing agencies, executives with experience in finance or other fields where acting on data is critical, and e-commerce experts.
These individuals value data highly, are long-term oriented, have advanced marketing expertise, and are able and willing to act on ideas.
b). The Team Roles
Next, you will need to consider your marketing team's roles and skills, where SEO reporting can be done with one individual or a whole team using cutting-edge software. The team needs to gather data from diverse sources, carry out data visualizations, analyze data, offer actionable insights, and present data for the client in a report.
You may need a team to complete the project, including a project director, technical SEO experts, link builders, illustrators, and content managers, depending on the size and complexity of the project. One individual can fill multiple responsibilities on smaller projects, but for bigger ones, you might require multiple employees for each duty.
c). Budget
The next step is to check the resources available, specifically the budget. You may need to spend quite a bit of money on your team's salaries, let alone on specialist tools and other resources because analytics are labor-intensive and call for a specialized skill set.
d). SEO Analysis Frequency
The frequency of your SEO analytics will, of course, depend on your budget, but it makes sense to analyze the data at least once every week.
However, if you decide to use a reporting tool like Google Data Studio, you can keep track of the necessary metrics in real time and have the data emailed to you, your team, or the customer as often as you like. By doing so, everyone will be kept in the loop of important data at all times.
2. Set Up the Right Analytics Tools
Now that you have figured out the basics, it's time to look at the basic analytical tools you will need to collect data. They include:
a). Google Analytics
While there are countless analytics tools, Google is the biggest search engine, so choosing Google Analytics as your primary tool makes sense. Google Analytics alerts you on your website visitors' actions once they land on your website page.
The reported key metrics will include the last visited page, the number of visited pages, and many others. Lastly, since Google webmaster tools work very well, it links your Google Analytics account with other SEO tools allowing you to collect more actionable data.
b). Google Search Console
Google search console, unlike Google Analytics, provides information about what happened before a user visited your website or app. It is a tool that helps users to measure their website's search traffic and SEO performance, fix issues, and make their website more appealing to Google's search engine.
In addition, the Google Search Console covers the analysis of impressions, clicks, and Google SERPs. It identifies the search terms that drive traffic to your website and does mobile usability tests.
When you link it with Google Analytics, you get a complete view of a user's behavior both before and after their visit to your website, enabling you to improve the customer journey in the future.
c). Google Tag Manager
Google tag manager is a great tracking and tagging platform which allows you to use Google Analytics tracking code for your on-page optimization. In addition, it can be used to establish a schema markup for specific post types, which can help search engines understand your SEO content better.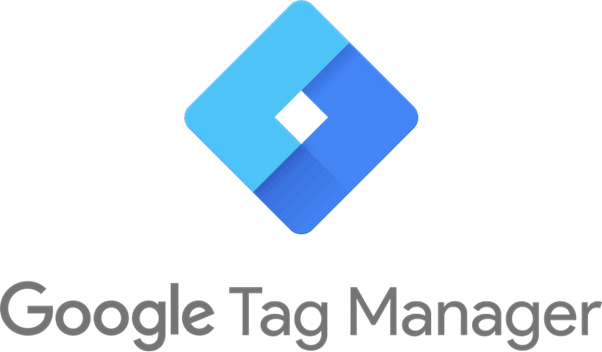 Image source: foundsm.com
Additionally, you can record all Google analytics interaction events where a visitor stays on the website for longer than you specify (30–45 seconds is a good cutoff). If a user stays on your website for more than 45 seconds, it's probably not just a simple bounce and shouldn't be recorded.
Most likely, they gathered the information they needed and just left. You can also use Google Tag Manager's scroll-tracking feature to track engagement metrics and determine how effectively the landing page serves the visitor's search intent.
d). Google Ads
Google Ads can help you boost organic rankings, obtain actionable data, and gain from analytical SEO. Before testing organic search, you may quickly test copy changes by experimenting with ad copies. Any web page's content, focus keywords, and metatext can be optimized using all search ad components.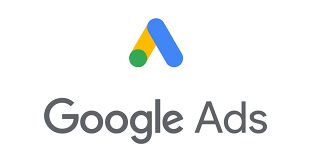 Image source: naukri.com
Additionally, since paid search results appear quickly, even for competitive keywords, you can leverage the information gathered from ad campaigns to rank for those terms organically in the long run.
e). Google My Business
For local businesses, this tool is essential. Since all activities are performed directly on Google, local searches are usually bottom-funneled, and users frequently never even reach the page. Therefore, obtaining all the information about Google My Business conversion actions is essential.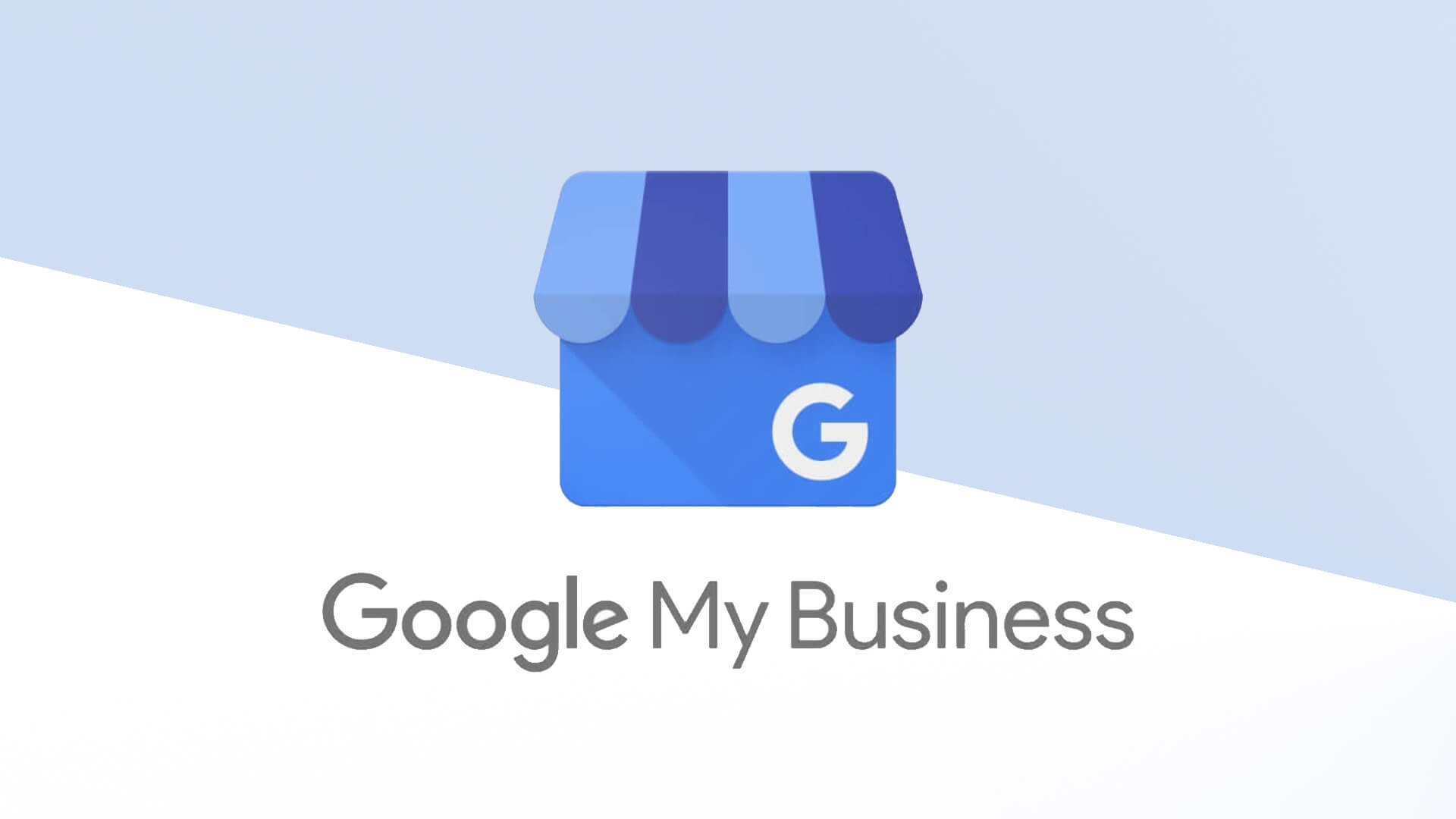 Image source: poddigital.co.uk
3. SEO Analysis through Data Visualization
Although Google offers top-notch SEO analytics tools, its client reporting solutions might need some work. You must combine the Search Console, Google Analytics, and Data Studio to create a report in the Google Suite. Since it takes longer to analyze and compile data using these Google tools, this process can be time-consuming.
However, as opposed to marketers and SEO experts, most SEO clients aren't as interested in the technical aspects of SEO. The majority of the time, they want a direct report. The report must include a summary of performance as well as recommendations based on the data analysis.
4. Examine the SEO Data Analysis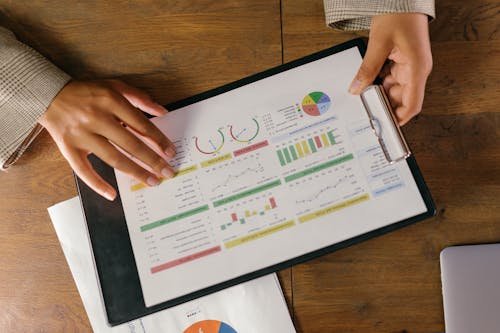 Examine the data to convert a report into a thorough analysis. Ideally, you should interpret the SEO data, explain it, suggest a course of action based on the data, and then defend and prioritize your recommendation.
After reading the report or viewing the presentation, the SEO client needs to know the situation and the next measures necessary to reach their objectives. Regular client meetings and reporting can help solidify the plan and guarantee everyone agrees when making decisions.
After the client meetings, hold internal planning meetings to allocate tasks and set up the workflow. Using common project management platforms like Trello, Basecamp, Asana, or Jira should be much simpler.
5. Execute the Insights
Now it's time for execution. Although execution is much more costly and time-consuming than SEO analytics, it is still important. Although execution is much more costly and time-consuming than analytics, it is still important.
You need to create new content, update current content, build backlinks, carry out on-site technical optimization, and work on your local SEO based on the information and plans from the previous steps.
How to Use SEO Analytics Reports to Boost Your Rankings
The next step is to show you how Google Analytics metrics are necessary when improving the search engine rankings of your client's websites. Finally, there are some tips you can use to cover how SEO reporting drives more traffic.
1. Analyze the Average Time on the Page to Improve Content
Most people emphasize the useful bounce rate, but average session duration and time spent on specific web pages can also be very helpful. For example, you may determine why visitors spend so little time on a page by checking how long users stay on it.
Some reasons why people dont spend a lot of time on a specific page include the following:
Wrong search intent where a user comes across a page with the information they weren't looking for
Poor visual presentation where the content is not scannable or unclear
Wrong keyword targeting where users may find your content looking for something different
2. Identify the Optimization Opportunities with Google Search Console
Next, you need to focus on the report in the Google Search Console, which shows you the keywords that direct people to your website. It helps you know the opportunities for search terms you should work on to improve SEO.
You will need to check the terms with strong impressions but low clicks, with a low CTR, and are close to ranking on the first pages of search results. The best strategy to raise the page's position and click-through rate is to examine other websites ranking for the same keyword and adjust the page accordingly.
You may also change the page's title and meta descriptions to engage visitors. You can connect different sections of your website's content to provide consumers quick access to whatever they're looking for.
3. Check If Your Website is Mobile Friendly
Usability on mobile devices is an element that affects SEO rankings more, and to find out how mobile users are responding to your client's website, use Google Analytics.
Examine the percentage of mobile users, the amount of time they spent on the website, the number of pages they visited, the bounce rate, and other measures, and then compare them with the traffic from computers.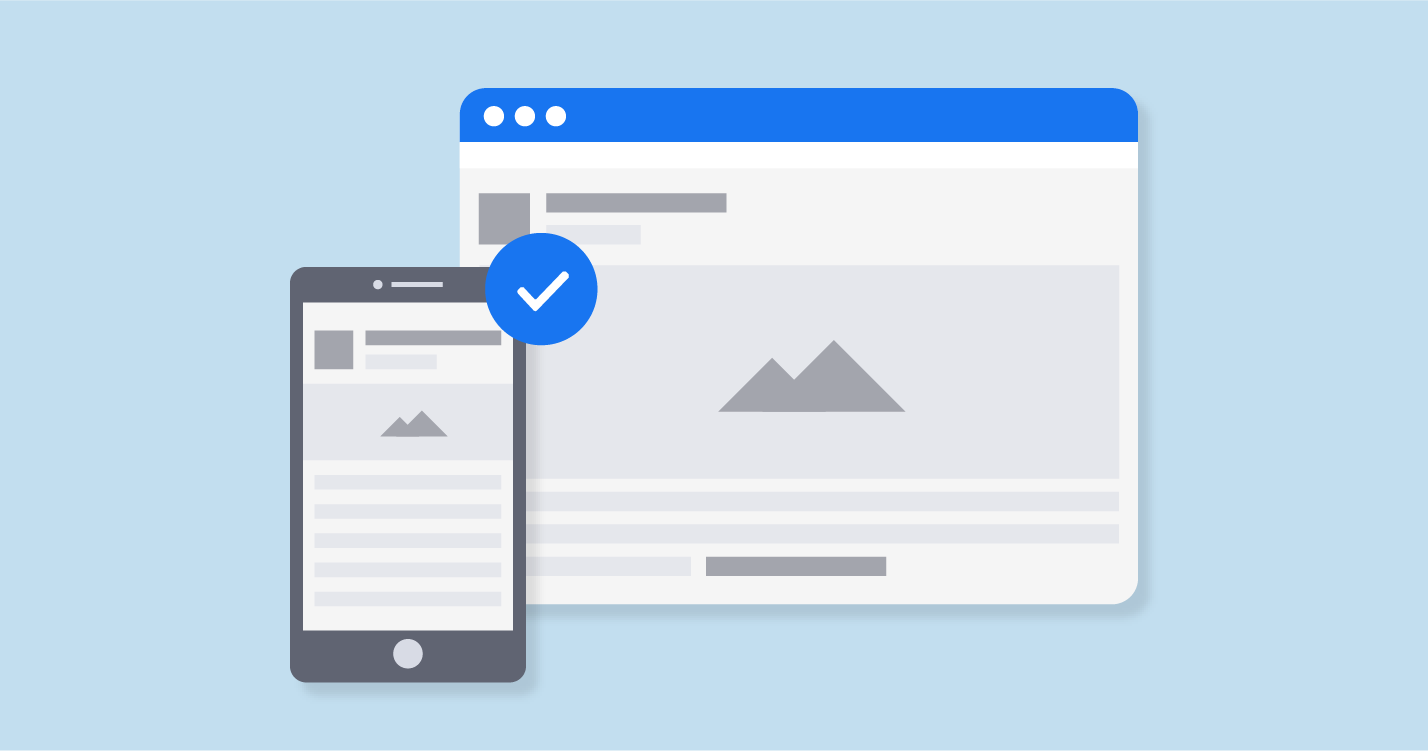 Image source: sitechecker.pro
Although the number of mobile users is lower, it shouldn't be by a large margin. Analyze the relevant metrics to determine whether they are having trouble accessing the website or are leaving because of slow load times.
You should address these problems as soon as possible because a high mobile bounce rate can severely affect your SEO rankings.
4. Monitor Your Website's Speed
Website speed is another important ranking factor, especially after its addition to Core Web Vitals in 2021. Increasing your client's site's loading and navigation speed can provide a much-needed boost in SEP because Google places a high value on user experience and slow websites result in a bad user experience.
Keep an eye on your SEO reporting tool's speed and reduce it whenever possible.
5. Use Internal Site Search for Your Benefit
An internal search could be a very helpful tool for tracking visitor behavior. Knowing what they're seeking will enable you to give it to them, enhancing the site's SEO, extending its organic reach, and boosting traffic. The sum of all of those conversions will increase the number of conversions.
You may identify keywords you don't yet have content by checking what visitors are typing into the site's search console. Then, if necessary, you can adjust your SEO campaign's editorial strategy.
Conclusion on SEO Analytics
The trick is to make sure you adhere to an SEO analytics process. Without it, you'll find it hard to comprehend SEO performance changes because you weren't collecting information that would have given you a complete picture.
Spend some time before beginning a new project making sure your selected data-gathering tools are set up and that you have a plan for how you'll visualize the data. Then, explaining what happened, why, and what the SEO company should do next is simpler, quicker, and puts you in a more expert position.