The modern business world requires marketers and CEOs to be lifelong learners. With continual advancements in technology, staying informed is essential to keeping your business ahead of the curve. Luckily, there is a great deal of information available for marketers who want to broaden their skill set and discover new tactics.
Of course, you can learn growth strategies by reading marketing-related books, periodicals, blogs, and newspapers. But the best marketing podcasts have a unique appeal because of their flexibility, conversational tone, and ease of consumption.
It is not always easy to find marketing podcasts. You might have to give it at least half an hour before determining whether or not it contains the information you are looking for. It might be difficult to know where to start when there are so many podcasts available.
Hopefully, this list will serve as a starting point for you to fill your spare time with amazing and influential marketing shows meant to teach and engage you.
Are Marketing Podcasts Worth It?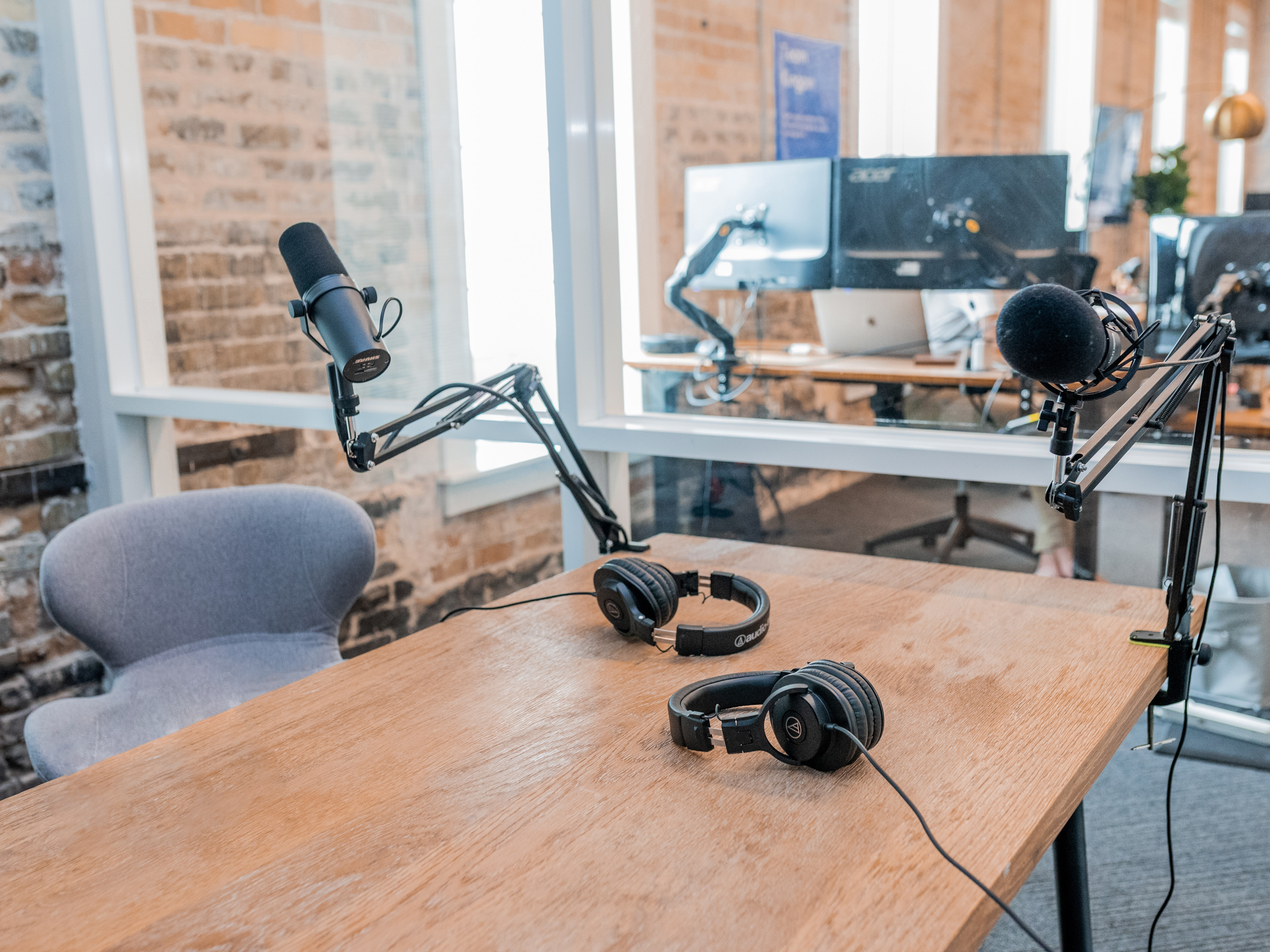 Podcasting has been around for over a decade, but the last few years have seen a massive spike in both listenership and the number of podcasts being produced. There were 124 million podcast listeners in the United States in 2018. That's 44% of the population.
By 2023, it is estimated that there will be 464.7 million listeners worldwide, and that figure is anticipated to rise steadily until it reaches half a billion by 2024. According to Apple's most recent update, there are currently more than 525,000 shows to choose from.
So, if improving your marketing skills is a top priority, podcasts dedicated to the field can be a great approach to get to work on that front. Hopefully, you'll give these marketing podcasts a chance to win you over.
1. This Week in Digital Marketing By Indexsy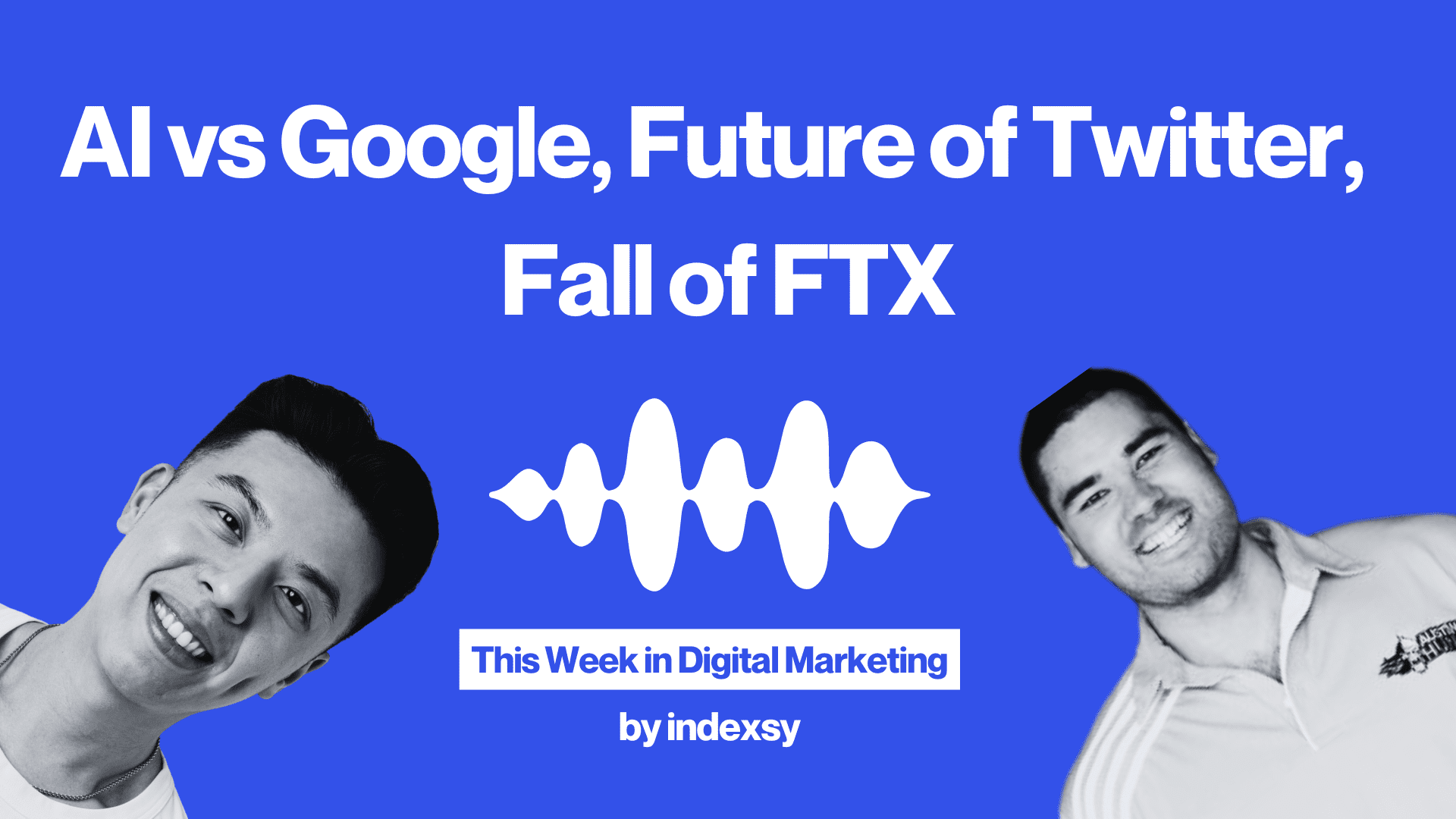 This Week in Digital Marketing is a podcast hosted by Jacky Chou and James de Lacey, where they provide their honest opinions on recent events in the digital marketing industry.
After receiving some encouraging responses from subscribers to the weekly marketing newsletter Jacky Chou has been publishing, he decided to launch this podcast to continue the conversation.
Started in late 2022, This Week in Digital Marketing Podcast by Indexsy released and continues to release 30 minutes-1 hour podcast episodes weekly. The podcast has shown tremendous growth as it provides a bunch of information and gives insights into the hot topics in digital marketing.
Past guests include Brandon Saltalamacchia, Gael Breton, and Ryan Darani. Many of these guest speakers share their views on different topics in digital marketing. These topics include Youtube SEO, VPN for SEO, newsletter growth, LinkedIn growth, and Google penalties.
2. Marketing School
Image Source: podcasts.apple.com
Professionals in the field of digital marketing, Neil Patel and Eric Siu, present daily episodes packed with helpful information. As one of the best digital marketing podcasts, the topics covered in the Marketing School podcast include the best SEO practices, increasing social media engagement, and setting relevant goals.
Incredible as it may seem, the hosts of Marketing School have produced over 1,900 episodes, each of which lasts about six minutes. The two have recently talked about NFTs and marketing, as well as why Web3 is the future of marketing.
3. Everyone Hates Marketers
Image Source: spotify.com
Louis Grenier, a former employee at HotJar, is out to transform people's perception of marketers and the marketing profession with his podcast Everyone Hates Marketers.
Each week, he discusses a different timeless topic, such as customer research, marketing strategy, or brand positioning, with the goal of instructing marketers on how to get tangible results without resorting to slimy, spammy means.
Joe Glover, founder of the online marketing community The Marketing Meetup, and Rand Fishkin, creator of the market research tool SparkToro and co-founder of Moz, have both appeared as guests in the past.
4. My First Million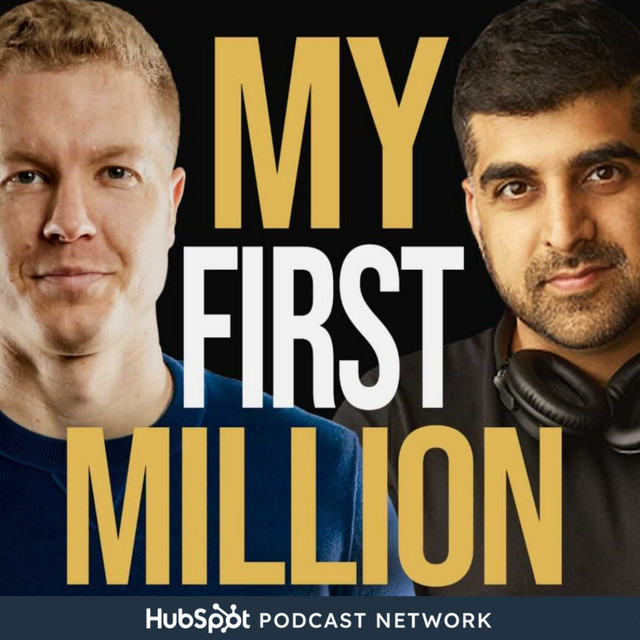 Image Source: spotify.com
Sam Parr and Shaan Puri, your hosts, discuss recent developments in the business world and offer up some ideas for new ventures. My First Million is a great tool for breaking out of a creative rut while coming up with fresh marketing strategies.
While My First Million, one of the best marketing podcasts, isn't directly related to marketing, you learn about various entrepreneurs and hear their stories.
5. The Shake-Up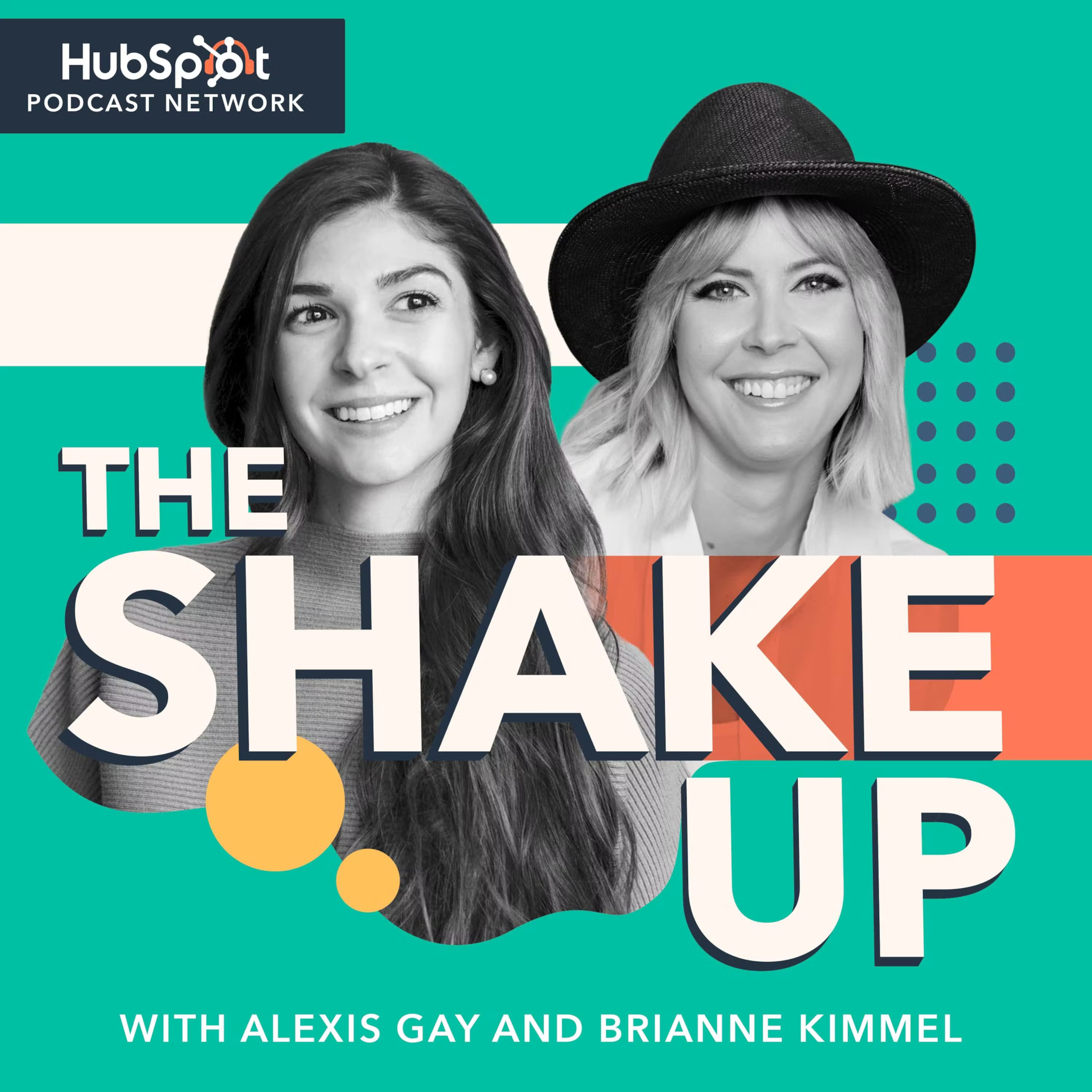 Image Source: listen.hubspot.com
Alexis Gay and Brianne Kimmel are the two women that serve as hosts for the weekly podcast known as The Shake Up. The hosts regularly lead thought-provoking conversations about influential businesspeople and the firms they run. Every episode will teach you a fresh perspective or method to help you with your task.
6. iDigress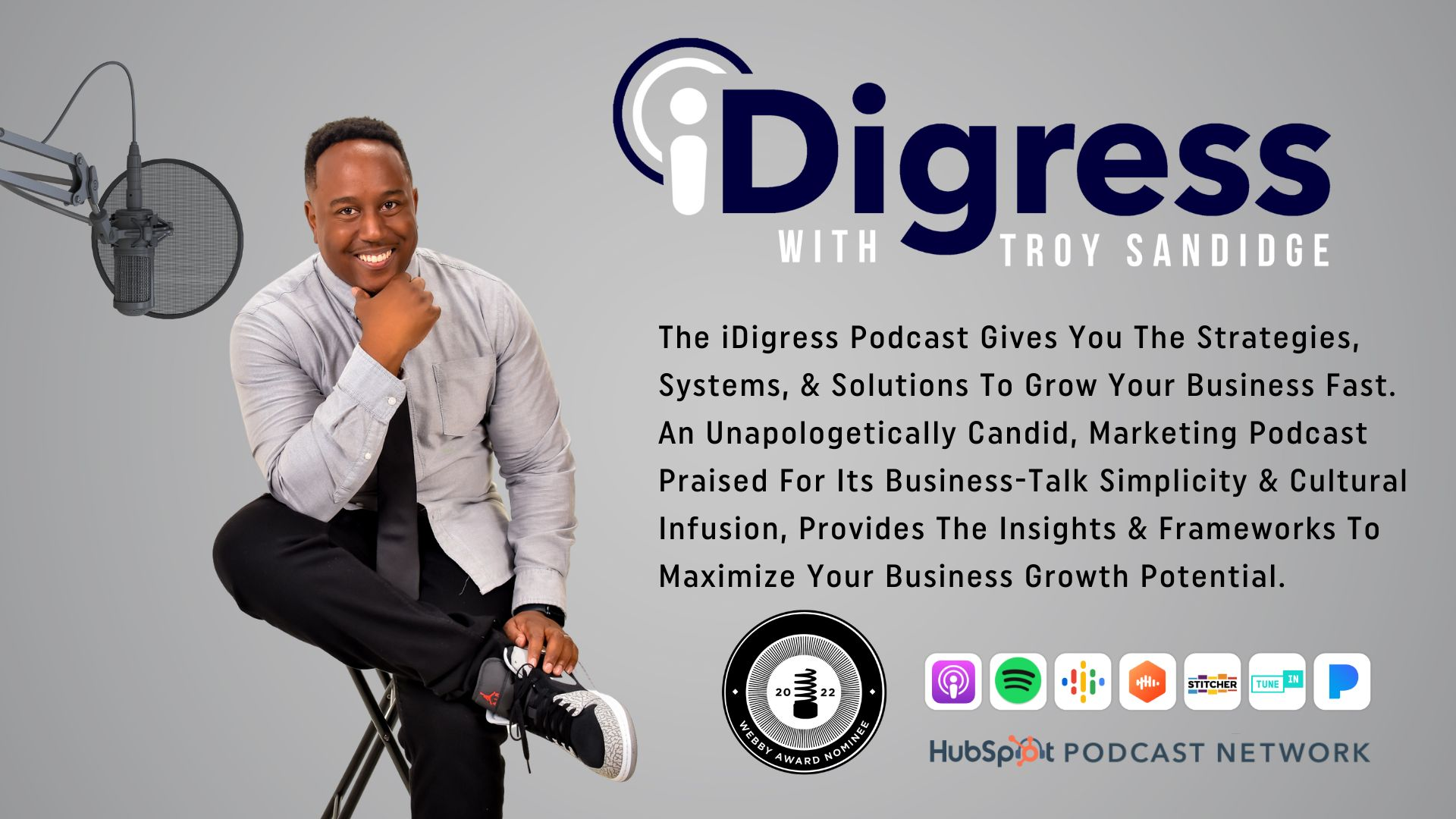 Image Source: findtroy.com
Listen to iDigress, hosted by Troy Sandidge, if you're looking for some advice on where to put your focus. Using his expertise in discovering novel approaches to difficult challenges, Troy equips his audiences with practical ideas they can use to improve their own marketing and business practices.
7. Perpetual Traffic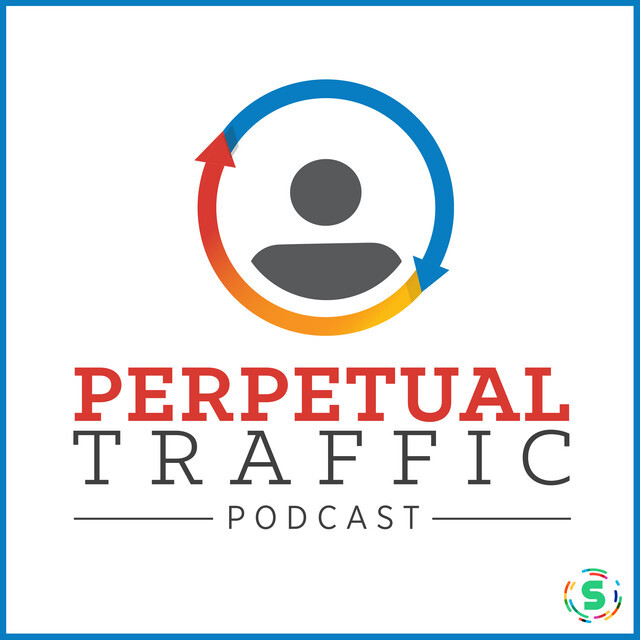 Image Source: spotify.com
The goal of Perpetual Traffic is exactly what its name suggests: to help you increase the number of visitors to your site. This podcast discusses everything digital marketing-related, from SEO and how to sell expensive products online to Facebook ads and social media marketing.
To learn more about online marketing, Digital Marketer is the place to go. Even so, they are engaging in issues like marketing strategy, content marketing, and expanding one's business. As an added bonus, they've interviewed some fascinating people over the years.
8. Online Marketing Made Easy
Image Source: amyporterfield.com
Are you looking for marketing 101? Online Marketing Made Easy is the class. Amy Porterfield does teach you how to increase your revenue, understand the confusing world of online marketing, and put into action the methods that actually work so that your side hustle may become a sustainable business.
It is one of the most popular marketing podcasts on Apple Podcasts. Since the premiere of Online Marketing Made Easy in 2013, Amy Porterfield has provided advice, expert interviews, tactics, strategies, and ideas.
9. Niche Pursuits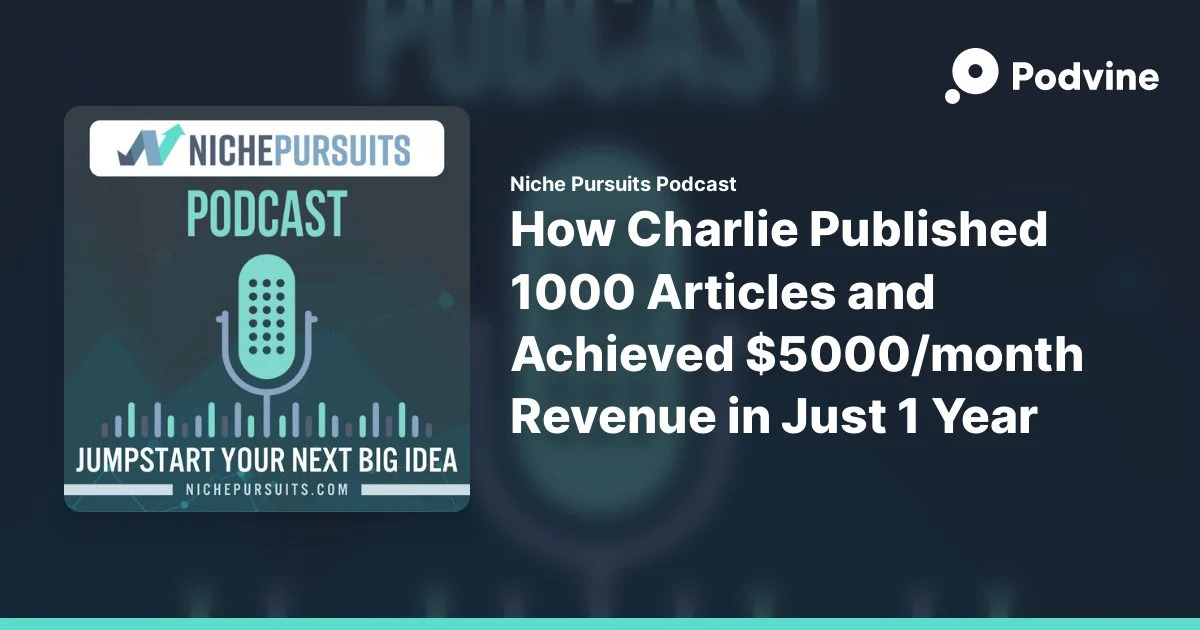 Image Source: podvine.com
Niche Pursuits is the podcast to listen to if you want to learn about making money through niche affiliate websites. Spencer Haws sits down with a site owner in a certain niche to discuss the ups and downs of running a website like this.
Many of these guest speakers share remarkably similar yet distinct accounts of going from zero to one hundred thousand dollars per month in affiliate marketing earnings or of turning a job loss into a driving force in their career transformation.
10. Akimbo Podcast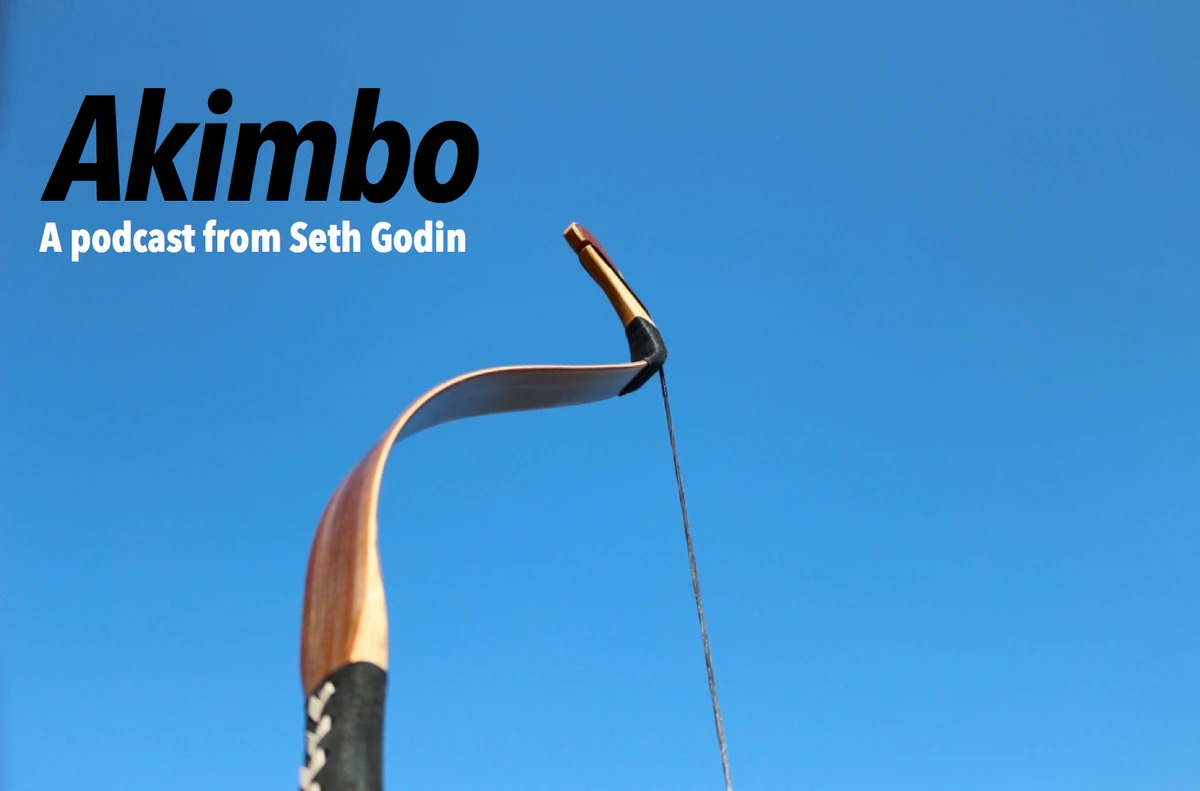 Image Source: akimbo.link
Seth Godin is a well-known author and marketer. In his relaxing Akimbo podcast series, he asks his listeners to reflect on the ways in which their culture affects them and how they could effect positive change.
Although you won't learn any specific marketing techniques or plans, you will find that each episode forces you to question your assumptions and expand your worldview.
11. Everything Is Marketing Podcast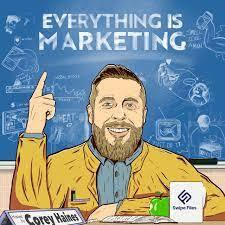 Image Source: spotify.com
Corey Haines is the man behind Swipe Files, a great marketing tool. Everything Is Marketing is a podcast that started in early 2021 and has more than 50 episodes.
The range of topics and interviewees is impressive, from Laura Lopuch discussing cold email marketing strategies to Daniel Mitchell and Andrew Gazdecki discussing how they bought and grew a Shopify SaaS service.
12. The Digital Marketing Podcast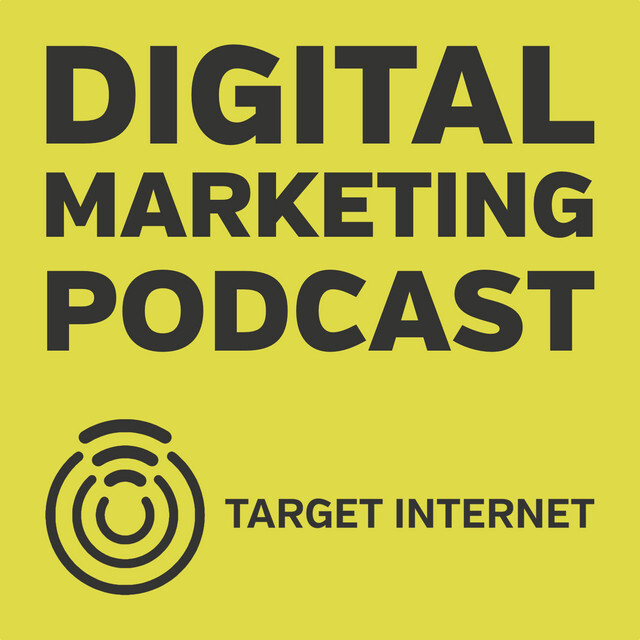 Image Source: spotify.com
The Digital Marketing Podcast by Target Internet is a weekly digital marketing podcast with listeners in more than 190 countries. The hosts, Daniel and Ciaran, talk about the most recent business and technology news as well as marketing trends and strategies in 20–30 minute episodes.
Although it isn't very informative and isn't likely to satisfy those looking for a marketing 101 course, it does provide a fresh perspective for those already well-versed in the area. The Digital Marketing Podcast comes up with fresh and original topics every week.
13. The Smart Marketer Podcast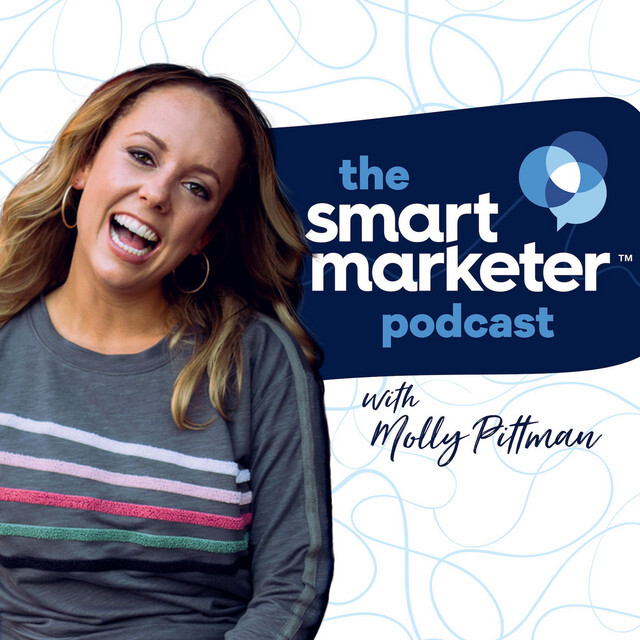 Image Source: spotify.com
In the Smart Marketer Podcast, you can expect a lot of candid discussion from your hosts Molly Pittman, Ezra Firestone, and John Grimshaw, all of whom have experience in marketing and teaching.
Paid advertising, business literature, and email marketing are just a few of the topics that have been covered in previous episodes.
14. Duct Tape Marketing Podcast
Image Source: relationship-impact.com
Since 2005, the Duct Tape Marketing podcast has been providing marketers with professional views and advice. This daily podcast feature talks with prominent marketers and business strategists hosted by John Jantsch.
The majority of each episode's 15 minutes are spent on creating a strategic partner network, purposeful branding, and innovative ways to fuel your referral engine.
15. The Martech Podcast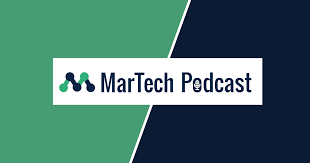 Image Source: martechpod.com
Listening to the MarTech podcast is a great way to get feedback and suggestions from other marketers. In each episode, a creative marketer discusses the highs and lows of their own professional journey. Every episode will leave you with actionable advice that you can put to use immediately to advance your career.
If you want to increase your general marketing knowledge, this series is helpful. Expect to learn tips on scaling business processes, selling mobile apps, and enhancing your content production strategy with SaaS. Each episode opens with a "Marketing Minute" segment including a 60-second speed talk with an industry expert.
16. Marketing Speak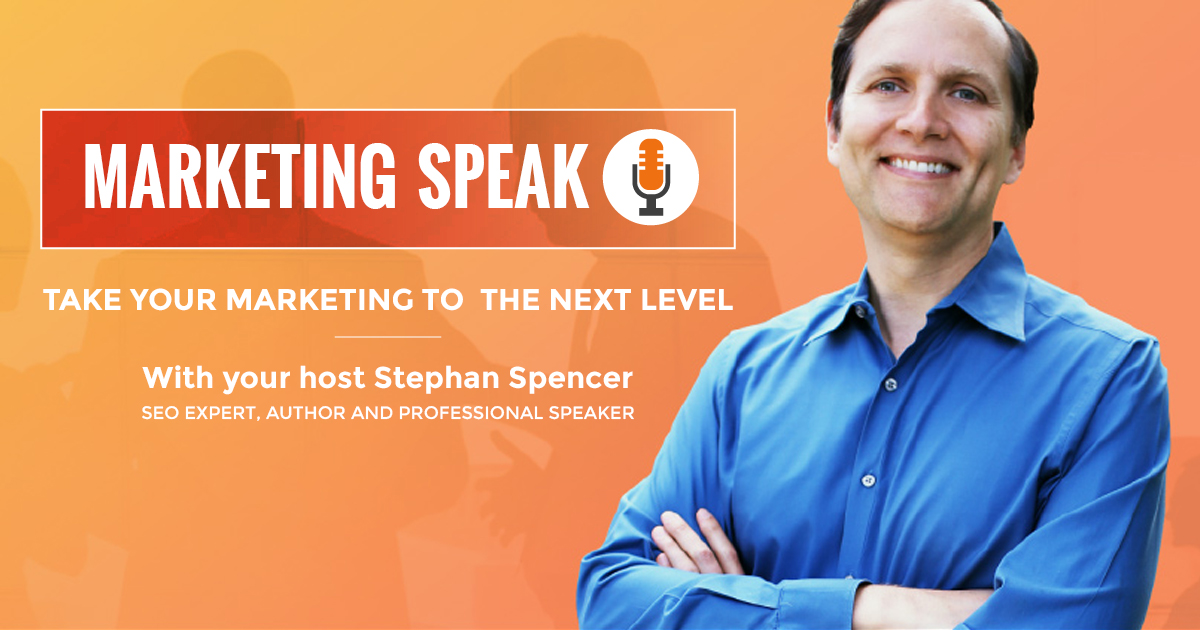 Image Source: marketingspeak.com
Stephan Spencer, the podcast host, is an experienced SEO consultant, author, and strategist. Each episode runs about an hour long on average and covers topics like mastering content marketing, SEO tactics, and using storytelling in video marketing.
The Marketing Speak podcast has received a number of impressive guests, such as Eli Schwartz, who discussed the finer details of product-led SEO, and growth marketer Dennis Goedegebuure, who dove headfirst into the topic of data-driven storytelling in marketing.
17. The Marketing Book Podcast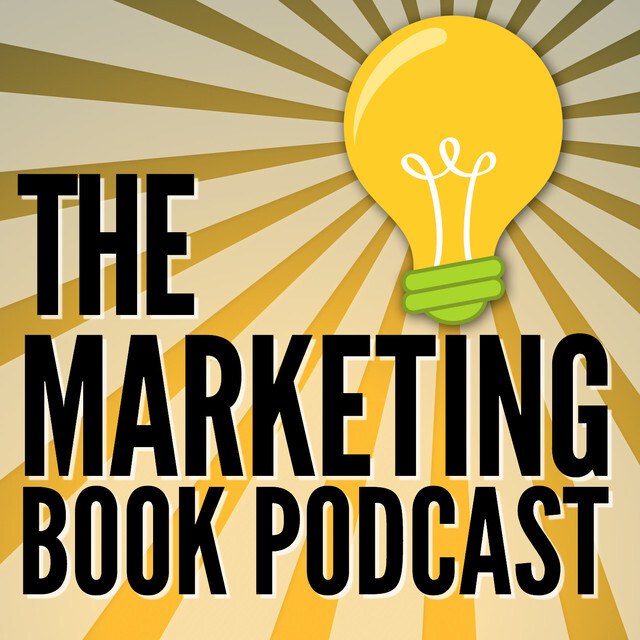 Image Source: spotify.com
The Marketing Book Podcast features discussions with authors of books on business and marketing. They are new episodes dropping weekly and with an episode length of an hour.
However, The Marketing Book Podcast is not a marketing tips and tactics podcast. Instead of making you act right away, it provides you with the inspiration to do so.
18. This Old Marketing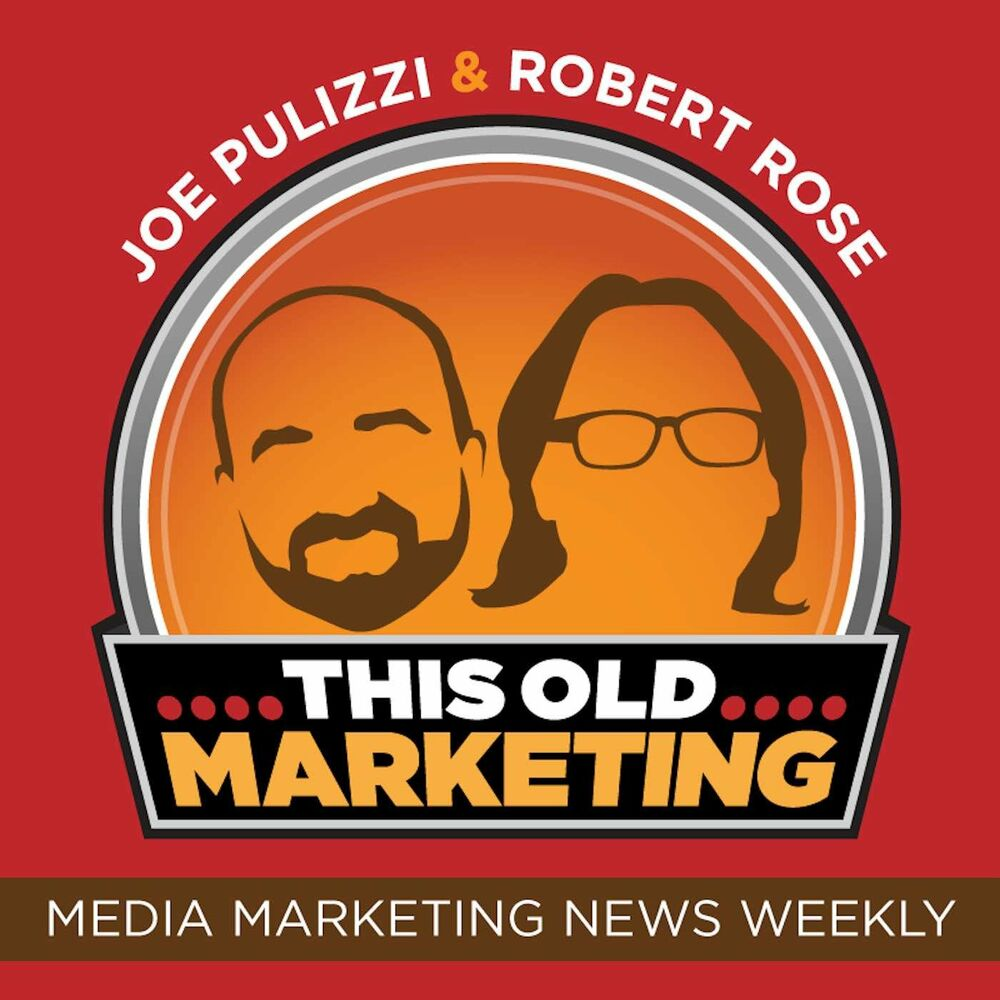 Image Source: deezer.com
This Old Marketing is a podcast produced by the Content Marketing Institute (CMI). Joe Pulizzi and Robert Rose, two of the most well-known specialists in the field of content marketing, discuss the current developments in the field and offer advice on how businesses may utilize content to attract and keep customers.
Joe and Robert, two veterans of the content marketing world, get into heated discussions about the state of the industry and other hot topics in each episode of This Old Marketing.
19. The Smart Passive Income Podcast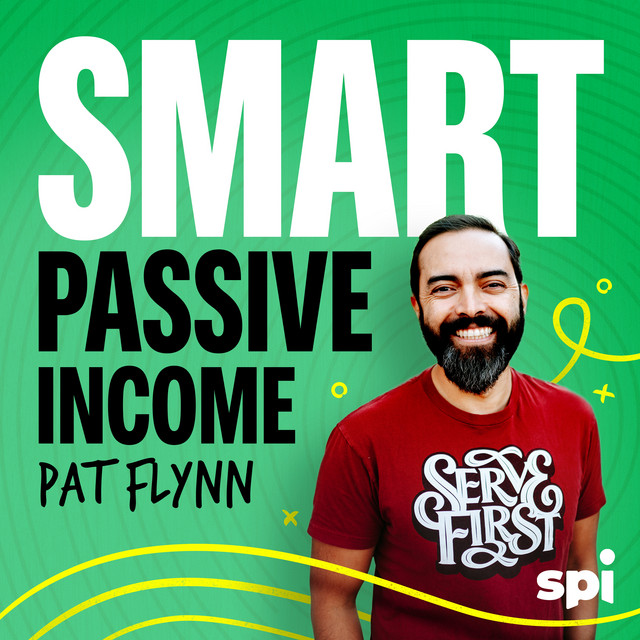 Image Source: spotify.com
Since 2013, Pat Flynn has been hosting a podcast called Smart Passive Income (or SPI for short), in which he discusses the same online business strategies that he first published in his eponymous blog in 2008.
As of right now, it has 417 episodes (specials excluded), and new episodes are released often, sometimes twice daily. Pat is willing to share with you the key components of his pain-free marketing approach. In the Smart Passive Income Podcast, Pat makes sure the "how" question is always addressed when there are guests on every other episode.
20. Agents of Change
Image Source: spotify.com
This podcast is all you'll ever need to know about digital marketing and anything related to digital content. As a marketer, Brooks keeps up with the newest developments in digital marketing by conducting in-depth interviews with thought leaders in related industries.
Essentially, after listening to this 30-45 minute podcast, you will have your finger on the pulse of the industry. One of the unique aspects of this podcast is that it uses an interview format to discuss topics in digital marketing. This means that each episode will provide a unique perspective from a seasoned marketer.
Conclusion
There you have it, guys! These are the 20 best marketing podcasts to listen to right now. Every single one of these marketing podcasts is fascinating and packed with advice and tips from seasoned professionals in the field.
All of these podcasts provide a unique take on everything happening in the marketing world, making them a great tool for marketers to stay current on trends and strategies.