Knowing how to get dofollow backlinks is key to your search engine optimization (SEO) efforts. A good strategy helps improve your website's authority and rankings, resulting in more organic traffic.
Even though the emphasis has shifted to providing fantastic content than link-building activities, they are still very important. After all, it can be difficult for those who create amazing content to deal with the fact that it isn't being linked to.
Finding high-quality, dofollow backlinks is not simple. This shouldn't come as a surprise. However, this post is a guide to help make the link-building process a little simpler, so you can keep producing excellent content and obtaining links simultaneously.
Let's get started.
What Are Dofollow backlinks, and Why Are They Important?
Image Source: twistarticle.com
Dofollow links enable Google and other search engines to reference your website or blog in their results. Hence, when you add a dofollow link to your site, it may lead back to you, increasing your authority by letting search engines know what other websites, blogs, and posts are linking to you.
Dofollow links' primary advantage is that they raise a website's and a particular web page's PageRank. After all, a website's ranking in search engines improves with its number of high-quality dofollow links.
Some of the other importance of using dofollow backlinks include:
PageRank value is transferred from the source site to the destination site.
Boost a website's keyword ranking for the targeted keywords.
Act as a symbol of trust for search engine algorithms in SEO.
Speed up the indexing and ranking of your content by assisting Google and other search engines to find it.
Provide the impression that your website has more knowledge and authority.
Techniques for Getting Dofollow Backlinks
1. Profile Creation or Linking
You must create a user or business profile in order to receive a backlink to one of your websites. Sites that allow users to create or link their profiles are essentially link factories. The idea is straightforward: register on the website, make a profile, and submit a link to your website.
Image Source: webmarketersguide.com
Now that Google has discovered trustworthy profile pages linked to your website, your page ranking has improved. But does creating and linking to profiles genuinely benefit your SEO? This depends on whether you buy backlinks from a reputable SEO agency or acquire it from a high-quality and trustworthy site.
2. Write Guest Posts on Other Blogs
Guest blogging refers to creating blogs for publication on another website. In exchange for a post, you can obtain dofollow backlinks from blogs to your own website.The best part is that you can place your links on different sections in the post you create for another site.
Image Source: kayako.com
A hyperlink is a specific link you insert on a certain set of target words. The phrase that can be clicked on to access the real link is your anchor text. The most trustworthy anchor text frequently uses the most pertinent keyword phrases for that connection. So, you can provide a link to a pertinent term or phrase in the body of the particular article. On the other hand, people frequently include links in the author's bio connected to the piece's conclusion.
Finding sites that deliver guest posting opportunities, run an easy Google search using "target keyword + write for us." Then read the guest blogging guidelines on each Write for Us page. Find the email address and send an introduction via email.
Include a suggestion for an article and discuss the advantages of using your guest articles. Continue doing this to establish your authority in the field and acquire high-quality backlinks.
3. Email Outreach
Similar to guest blogging, outreach involves reaching out to other sites. Although it might lead to links, the links themselves shouldn't be the objective. Instead, concentrate on the value that these readers might receive from your article.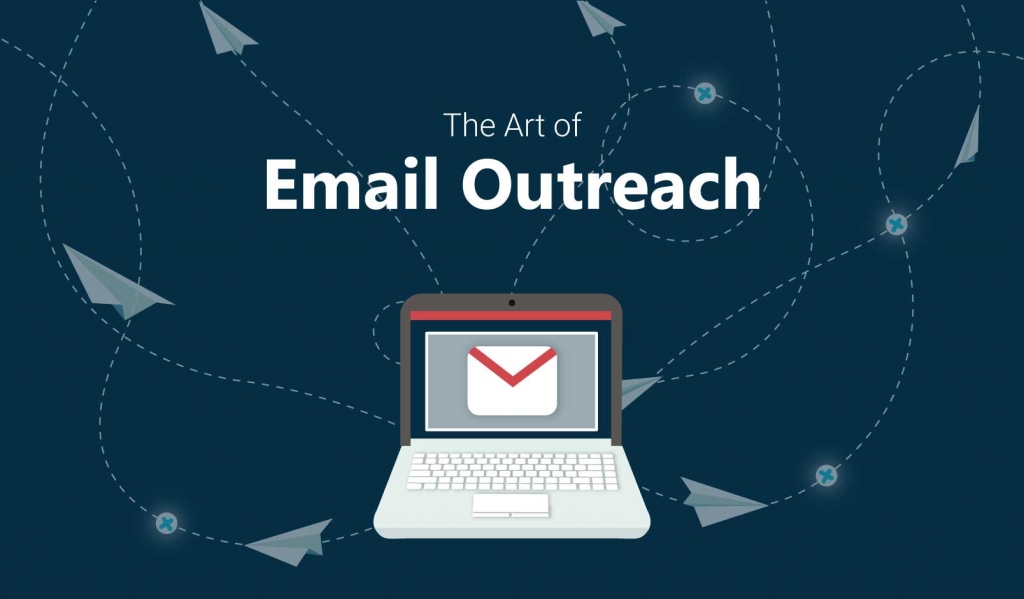 Image Source: rankz.co
Send a few emails to people you know who would find it interesting if you've written a fantastic and valuable piece of content. At the very least, it will draw attention to your content. And ideally, they benefit from your content in some way, which might even lead to a few links pointing back to it.
That seems easy enough. But most people have trouble with either of these two issues: they are unsure about whom to email, or they lack the skills to produce excellent content.
How do you decide who to email, then?
The approach varies depending on who you're attempting to reach, but the initial step is always the same: find out who is creating material that is similar to yours.
There are different approaches you can use, but identifying the best influencersfor your site should be your priority. In light of this, we'll just quickly review a few of the methods:
Find out who they think is similar to you by using similar websites.
Find the top-ranked blogs in your niche using Google.
Look through a website directory for your niche.
Ask a few people from your own audience.
Choosing who to email is easy if you know a handful of your influencers. You only need to examine the people who shared the content of your influencer and the people who left comments on it.
4. Create High-Quality Content That's Link-Worthy
Creating excellent content is one of the simplest techniques to obtain backlinks. Your main objective should be to produce content that other bloggers and professionals in your field may utilize and link to your website.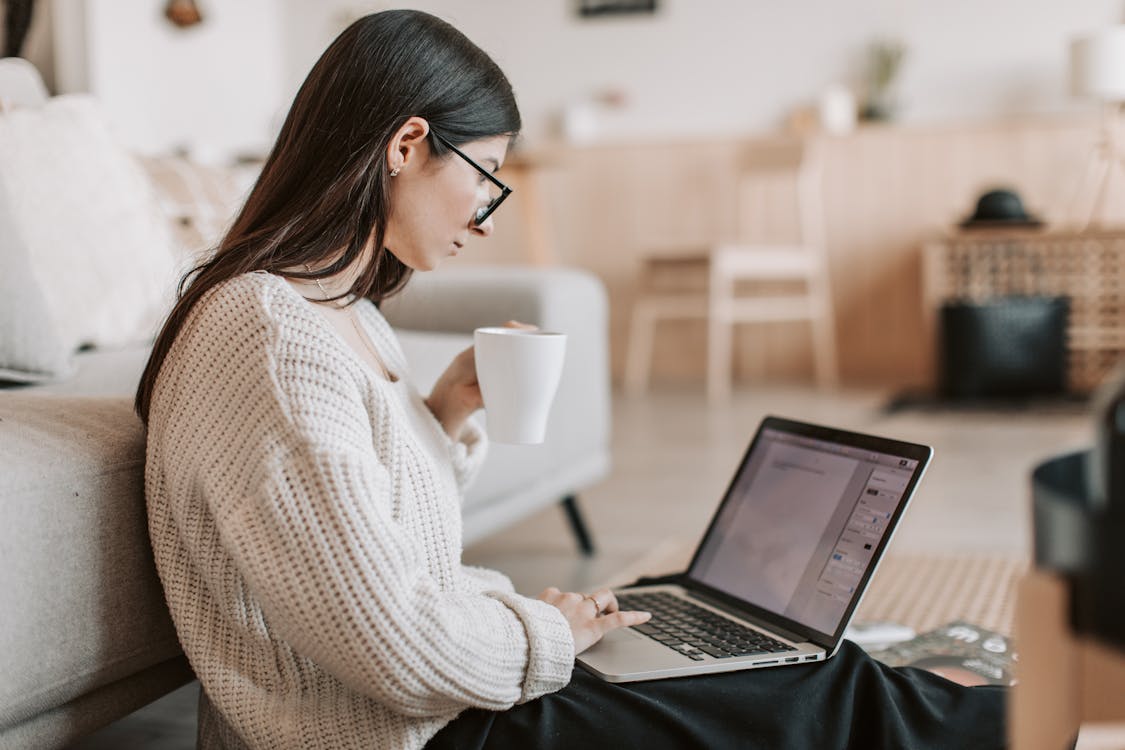 This technique could take a lot of work and consume a lot of time, but if you can master it, it will be worthwhile. Additionally, you can develop different types of content, such as list pieces, quizzes, how-to articles, and guides.
For example, if you have a fashion blog, you may write a how-to article on managing a fashion brand for around $100. Another option is to compile a list of 50 fashion trends that will change society.
Considerable linkable asset categories include the following:
a) Tools
Free tools are a terrific approach to getting a dofollow backlink and giving readers value. For instance, operators of fitness websites might develop a nutrition calculator to assist users in reviewing their meals.
b) Ultimate Manuals
A thorough guide could result in numerous backlinks to your website. After all, any website can use this as a source to enhance its content.
c) Studies
Fact-driven articles might help you obtain backlinks by conducting research or accumulating statistics from multiple sources. They offer essential information that other bloggers and publications can utilize.
d) Visuals
Remember that research shows that nearly 41% of marketers use visuals such as infographics and illustrations to help accomplish their marketing objectives. Furthermore, 52% of marketers emphasized the importance of visual content in their SEO marketing strategy.
Therefore, in addition to writing and distributing valuable information that other website owners can find useful, creating an infographic or any other type of visual is a simple way to boost the likelihood of your content being shared. You'll also get a high-quality backlink to your website.
5. Social Networking
Social networking is one of the most efficient techniques to create inbound links for your website. For instance, YouTube collaboration is one of the most effective methods. Similar to how YouTubers work together to increase each other's subscriber counts, blogs and websites should connect with other sites in their field.
Image Source: appfutura.com
Overall, everyone benefits since you'll each share high-quality links with each other. You can write for them as a guest author or just provide a brief link to their website for your visitors. In Google's eyes, and subsequently, in yours, this will appear highly organic and natural, which enhances link profiles.
6. Use H.A.R.O. to Create Dofollow Backlinks
Help A Reporter Out, commonly known as HARO, continues to be a service that links journalists with a range of sources and gives you the chance to get favorable media attention for your company.
HARO remains the best option for marketing consultants and bloggers who need to create dofollow and nofollow backlinks without constantly sending out unpleasant outreach emails.
Image Source: steveanderson.com
To obtain a high-quality dofollow link via this method, you only need to create your HARO account after signing up and identifying yourself as a source. Journalists will send queries on the platform for different niches, and you, as the source, will provide answers to these inquiries.
As a result, you will get a dofollow and nofollow backlink, which enables search engine crawlers to spot your site. So regardless of your sector, HARO can help you gain do-follow backlinks for amazing exposure!
7. Business Listing
Local SEO is the same as business listing, and it entails optimizing your website to increase your ranking and exposure for regional and local searches.
You can use local SEO for marketing your business locally by targeting customers in the area where you wish to offer your services or make sales. It helps increase your local sales and market presence in the area.
With high traffic and more sales, you will organically acquire dofollow backlinks, which help improve a website's domain authority or rating.
Here are some essential strategies to help your company's local SEO:
a) Register for Google My Business
The platform is designed to support the company's local operations. This will make your company available on Google Maps and include your business address, contact information, and website URL so everyone can find you there. Plus, this will boost the reputation of your company.
b) User Reviews
User reviews are crucial for SEO strategies for your company because they help viewers form a trustworthy opinion of you. Also, a favorable review will raise your company's profile.
c) Location Pages
You must include location pages on your website, which should have all of the details about your locally listed products.The content on your location pages should at least include your name, address, phone number, store hours, a description of your store, parking, and transportation details.
8. Write Testimonials
Did you know you can acquire a backlink for your website by posting testimonials on other websites? For social proof, several companies seek out customer reviews. Even their homepage features them.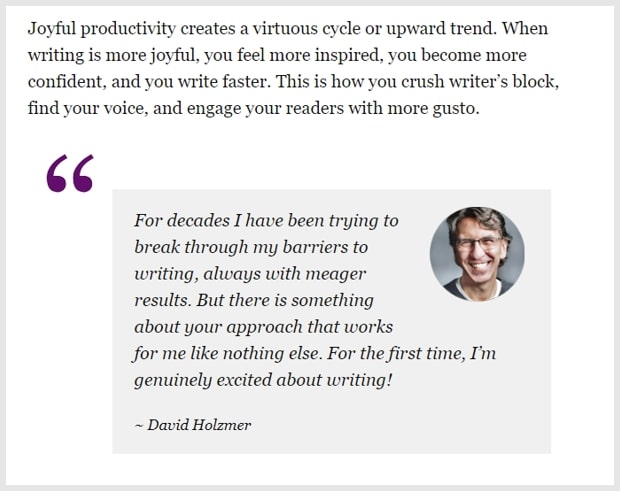 Image Source: enchantingmarketing.com
So, if you frequently utilize a tool or service, you can offer to write a review in exchange for a dofollow backlink. Look for businesses that are pertinent to your sector and provide a testimonial.
Try to find websites with high domain authority (DA). This is because search engines view links from high-DA sites as high-quality backlinks.
9. Replicate Your competitors' Genuine Dofollow Backlinks
Another excellent dofollow backlink SEO strategy is to research your competitors' most appealing dofollow backlinks and then recreate those links on your website. Although the process can be time-consuming, it will get some amazing results.
Image Source: searchenginejournal.com
By using the same link-building method as your competitors, you can get a backlink on the domain where they already have one. This is what it means to copy their dofollow link strategy.
To get started, you simply click on each referring page one at a time to see how your competition obtained dofollow backlinks there. For instance, they may do it by leaving comments on a blog post or by including a link to their author profile in guest posts.
Alternatively, you can also leave your own comment in the blog comment box to acquire a dofollow backlink, or if it's a forum site, just sign up for an account and join the debate to get dofollow and Nofollow links. However, you must exercise extreme caution to avoid obtaining these links from spammy websites.
10. Add Your Website to Resource Pages
Finding resource pages and adding your website to them is another tactic that will help you acquire dofollow links. The author compiles a comprehensive collection of resources on resource pages and provides links to various goods and services.
Image Source: hoganchua.com
You can obtain the backlinks by finding resource pages and contacting the author or site owner to mention your site on the list.
Enter your keyword into the search engine along with phrases like "resource list" or "useful resources" to get a resource page. Next, contact the webmasters and introduce them to your website.
Make an effort to personalize your emails and add any links you want to be used to list your website. Also, demonstrate how your website or tool benefits their readers and enhances their resource page.
Best Tools for Checking Dofollow Links
A great technique to enhance your overall search engine optimization strategy is to look at the dofollow links in your website's backlink profile and those of your competitors. You may determine how your metrics compare to other websites by looking at variables such as dofollow vs. Nofollow link ratios, new vs. lost backlinks, link velocity, and domain authority and page authority ratings for incoming links.
dofollow link analysis tools provide you with useful insight into which off-page SEO tactics are most effective for your website and the competition, allowing you to choose ideal techniques to raise the position of your website in the SERPs.
The tools listed below are some of the best for performing this kind of analysis:
Frequently Asked Questions on Dofollow Links
1. What's the difference between a dofollow and nofollow link?
The main distinction between a dofollow and nofollow link is that the former passes PageRank signals (also known as SEO or link juice) while the latter does not. In simpler words, the difference lies in how each connection is handled by the Google algorithm.
Unlike the dofollow, the Nofollow attribute or Nofollow tag entails changing a specific part of the HTML code in the link's placement. Because of this, creating Nofollow backlinks may seem scarier to non-technical website administrators. However, things are actually quite straightforward.
2. Is it still advisable to use nofollow links when you have dofollow ones?
Nofollow links are still useful. In reality, search engine crawlers are nonetheless aware of them, even though they don't contribute to PageRank. A site with no nofollow links can raise a red flag to crawlers, indicating that there is spam going on or something fishy going on. That's because most websites accumulate nofollow links over time, which occurs naturally.
Creating or buying backlinks from a reputable SEO agency will inform search engine crawlers that your site is trustworthy and does not spam dofollow links, so you want a portion of the backlink profile on your website to be nofollow links.