Enterprise SEO is more like an umbrella for a wide scope of digital marketing strategy, and it will largely depend on the scope and needs of your business. It is what large SEO companies with thousands of web pages and keywords do when they reach the maturation phase of implementing SEO. Instead of focusing on the middle market and small business strategies, they turn their focus on Enterprise SEOs.
So, are you wondering what an enterprise site entails and why using enterprise SEO platforms and plans matters for a large-scale organization? We have reviewed what enterprise SEO is in content marketing, its benefits and what an effective enterprise SEO looks like. Dive in!
What is Enterprise SEO?
Enterprise SEO is the process of optimizing content on an enterprise-level website for search engines. In other words, it's a type of SEO approach conducted on a large scale or on a website with thousands of pages to attract high-quality traffic to different enterprise sites. It is similar to standard SEO at the core, except that it involves strategies and goals customized to the needs of enterprise sites.
Enterprise sites are the sites with a large number of pages which are often 1000 or more and often belong to large organizations, but it's not always. For example, a mid-sized company with various products may have a site with countless pages, while a large corporation with a limited offering needs comparatively fewer pages.
For enterprise SEO, it's more about your site's size and your SEO needs than your company's size, and it involves more of an aggressive approach than traditional SEO. It targets highly competitive keywords, unlike traditional SEO, which mostly focuses on the low competition but high-value keywords.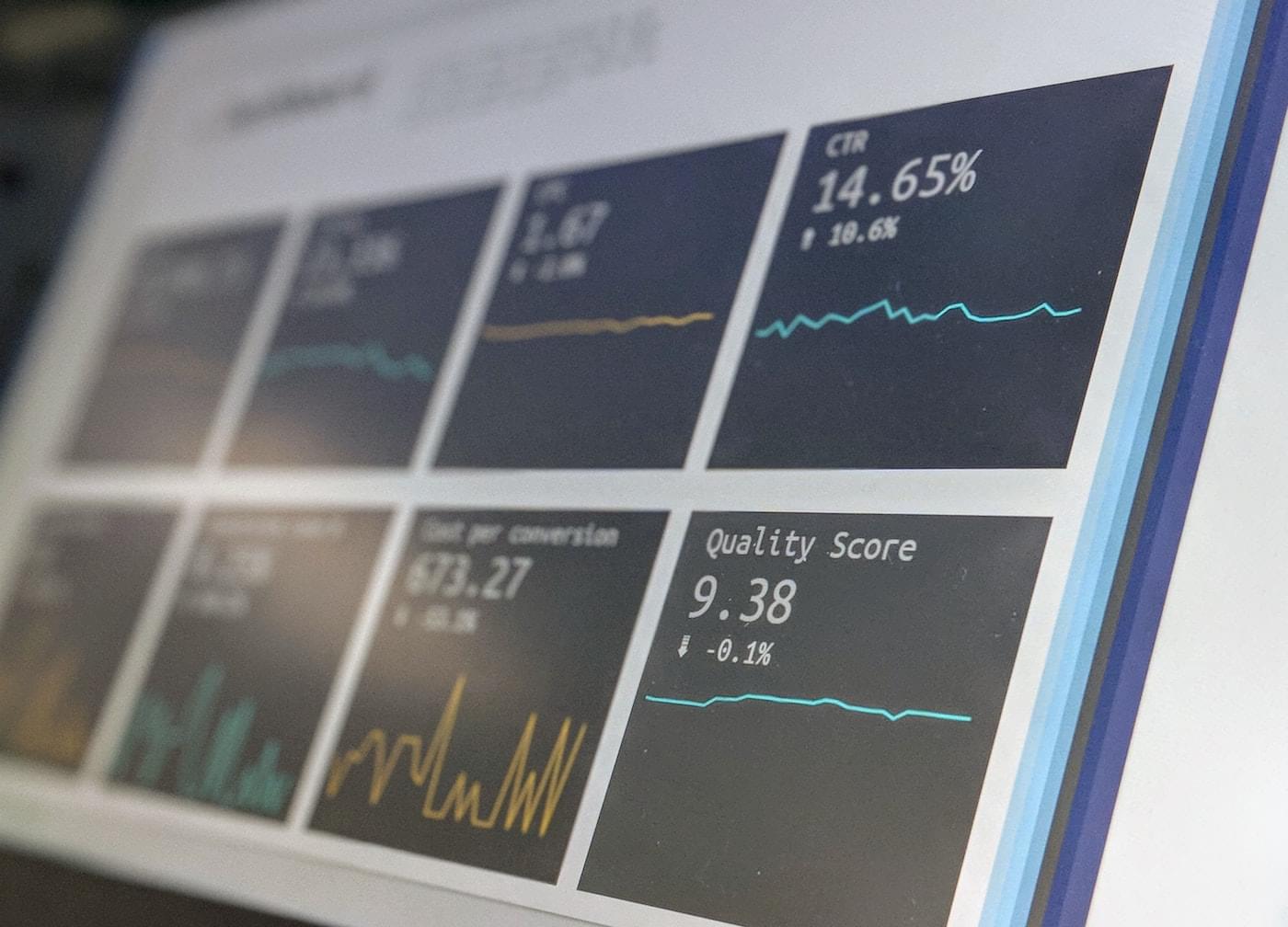 Image Credit: technologyadvice.com
Below are some examples of sites that may need enterprise SEO. They include:
Large ecommerce site with 10k+ pages
An enterprise business with several websites
Fortune 500 and Fortune 1000 brands
A business with several locations
Companies with annual revenue of over 1 billion
Businesses operating in multiple locations, whether internationally or nationally.
What Does Enterprise SEO Entail?
Enterprise SEO has unique characteristics you will not find in search engine optimization. Although improving and increasing search engine visibility is the main goal, the only difference is how you will achieve the goal. To understand how it works better, look at the characteristics below:
1. Optimization of Thousands of Pages
Volume content is the driving force behind enterprise SEO, and as most enterprises have thousands of pages, there is more content to optimize and take care of. In addition, marketers have to remember that:
a). Don't Overlook Pages
When optimizing thousands of pages, it makes sense that you will miss some in the process, and while this can happen easily, you have to try your best to ensure you don't overlook any. Therefore, ensure all pages have an SEO score of over 50% on SEO testing sites.
When there are no missed pages, relevant information going to potential customers, and high volumes of site visitors, your business stands a better chance of achieving considerable growth.
b). Avoid Repeating Content
Although most marketers are unaware, duplicating content is one of the trickiest downfalls for enterprise SEO. All enterprise sites may have pages with similar content that explore similar topics from different angles, which still works fine since it's not duplicate content.
However, having two or more pages talking about the same things ensure all your pages target unique keywords and have original content. If you have similar content on different pages, a strategy that can work is linking between the similar pages, which will offer the reader additional resources from one place.
2. High Volumes of Data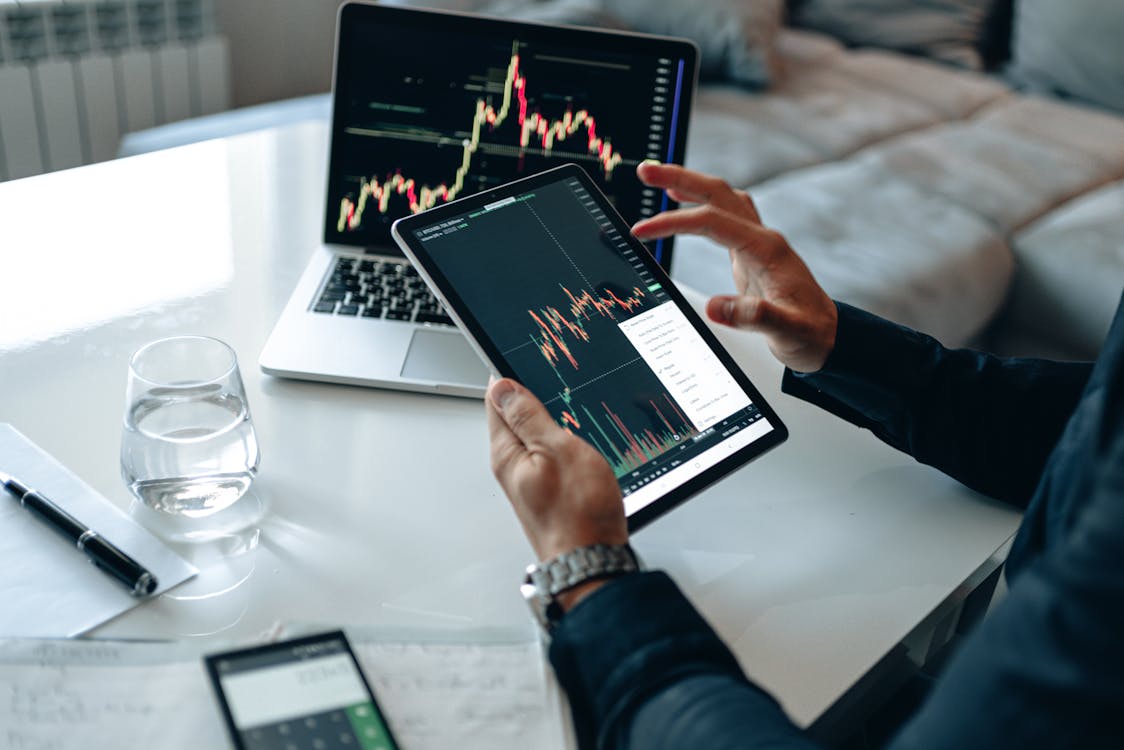 High data volumes often mean thousands of pages of content to analyze and optimize, where concentrated competitors outrank keywords to research and many others. You must stay on top of all your data in an organized and effective way. This may be one of the major characteristics of enterprise SEO since it encompasses all the others, so observe this while moving forward.
3. Stringent Keyword Selection Process
In Enterprise SEO, searches and keyword selections are more involved and need you to be more intentional than ever. On top of keyword search volume, you need to consider factors like ranking difficulty and search intent to determine your decisions about your chosen keywords.
4. Concentrated Competitors
Check on your competitors and analyze what SEO strategies they are using since analyzing their SEO strategies should be a crucial part of your SEO strategy. How much you should concentrate on your competitors makes enterprise SEO unique.
In other words, you should concentrate on a few players since they have a lot of authority in your industry. However, to understand your competitor well, there are some things to check out, like your competitor's rank and keywords.
The above factors will show you which keywords to capitalize on and the best strategies to confidently outrank your competitors.
5. Working with Remote Teams
Since Enterprise-level SEO is SEO on a larger scale, chances are companies will seek remote teams of freelance workers for collaboration. Enterprise SEO involves several marketing team members, from the highly ranked to the lowest, from writers and content specialists to content marketing managers.
How to Do Enterprise SEO
If you are convinced that enterprise SEO suits you, it's time to develop a strategy. Some include:
1. Improve Crawlability and User Experience
The first step of showing up in Google is getting your content indexed on the search engine. However, how do you ensure that all the content is indexed when you have thousands of pages on your website?
Below are some things that can help to improve your site's crawlability:
First, eliminate technical issues that hinder your website's quality and crawlability, such as incorrect robots.txt, page speed and XML sitemaps.
Ensure there is proper linking on your website
Use 301 redirects when you delete old pages to ensure your visitors don't see any error signs.
Delete the older unimportant pages from your websites
Add a search bar with an autocomplete option on your website
Ensure your homepage is not more than three clicks away despite how deep your visitor gets in
While it's impossible to predict what Google can do next, the search engine focuses on giving people what they want and when they want it. So, to achieve the best possible user experience, a forward-thinking strategy is the best approach.
2. Maintain Page Speed
One technical SEO element that becomes complicated with large sites is the maintenance of page speed. First, you will need to test your website speed using a tool like Google PageSpeed Insights to check how quickly your website will load for users.
In addition, you can reduce redirects, compress images and cache your web pages to improve the page speed of single pages.
3. Group Content in Subdomains
The next strategy for enterprise SEO is grouping your content into subdomains. The subdomain is closely associated with the root directory, but it will have analytical tools, a separate content management system and a template. Again, this will help enterprise SEO because subdomains house a lot of content that would be difficult to manage on one website.
Subdomains could lead to a better user experience, resulting in better engagement rates and improving your SEO. Eventually, you will need to decide what will work best for your SEO company, so you should have your enterprise SEO teams discuss what is best.
4. Produce Quality Content Creation
When it comes to marketing efforts, no amount of content will be too much, and whether you are running millions of pages or a single page, content is a major part of ranking high on search engines. The main difference here is you will be producing content on a large scale which poses a challenge to guaranteeing quality SEO content on the thousands of website pages.
Updating your already indexed pages or creating new content on your thousands of pages can be difficult. For this case, you will need solid processes and systems for training, editing and onboarding and, most importantly, provide great content briefs.
5. Automation
For SEO of enterprise companies, automation is the key to achieving great scalability. For example, if you have a spreadsheet with about 5,000 products, will it be possible to create content one by one for all the products? As much as possible, it would be very hectic and time-consuming.
Image Credit: brightedge.com
This is where automation gets in where it helps SEO tasks such as keyword research, identifying the problem areas on your site, monitoring backlinks quality and also analyzing meta descriptions and title tags, among many more.
Many enterprise SEO tools will help automate the process in bulk to improve your efficiency while managing websites with millions of keywords and pages.
6. Refresh Old Content
One of the biggest challenges for enterprise SEO teams is keeping your content up to date, accurate and refreshed for the current industry standards. However, avoid deleting old content with high page authority and backlinks.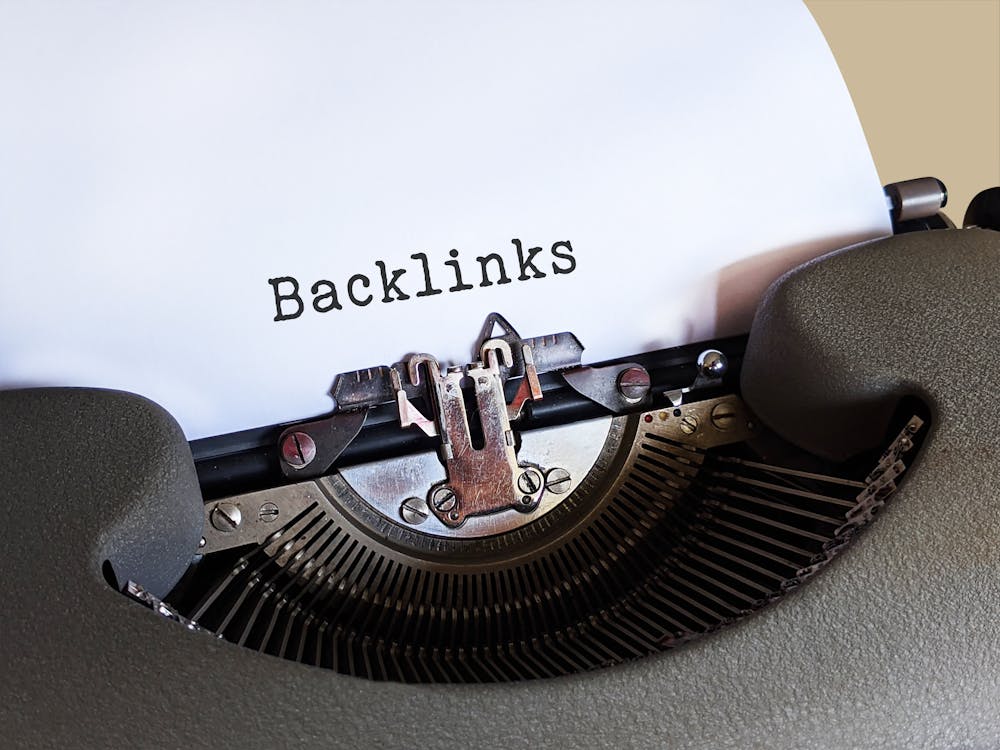 Instead, try to refresh your content while you balance the line of adding new information without taking away secondary keywords the content is ranking for. With an enterprise company, refreshing content is delicate because it also needs to be scalable for your SEO team.
This will allow your team to find out the pages to be updated and what will make the pages more competitive. The whole reason for Enterprise SEOs is to have a scalable process.
7. Internal Pillar/Cluster Content Linking
Another SEO task that should be done at a large scale is cluster content linking and internal pillars. For example, an enterprise SEO team could find internal links for content creators during the keyword research process. Then, you should advise your content creation to link the pillar and other necessary internal content.
8. Link Building
Link building is a crucial element of SEO; on an enterprise level, it becomes complicated as everything does. The more backlinks on a page, the more organic traffic your page will get from Google. You should use outreach strategies to find the unlinked mentions and request to turn mentions into backlinks.
In addition, there is an option to do cold outreach and if you find articles where your website naturally fits. For a large company, you get the benefit of having recognizability and brand authority.
9. Remember to Observe Technical SEO
Apart from the page speed, there are technical SEO elements that your SEO team needs to manage. For example, your SEO team will need a scalable process for 301 redirects to eliminate technical issues hindering crawlability.
10. Create Templates for your Web Pages
SEO will play a huge role when you create new pages for your website. This is why your SEO team creates templates that your developers can copy over and over in line with enterprise SEO needs.
What are the Benefits of Enterprise SEO?
1. Meet Your Customers at Every Stage of the Buyer's Journey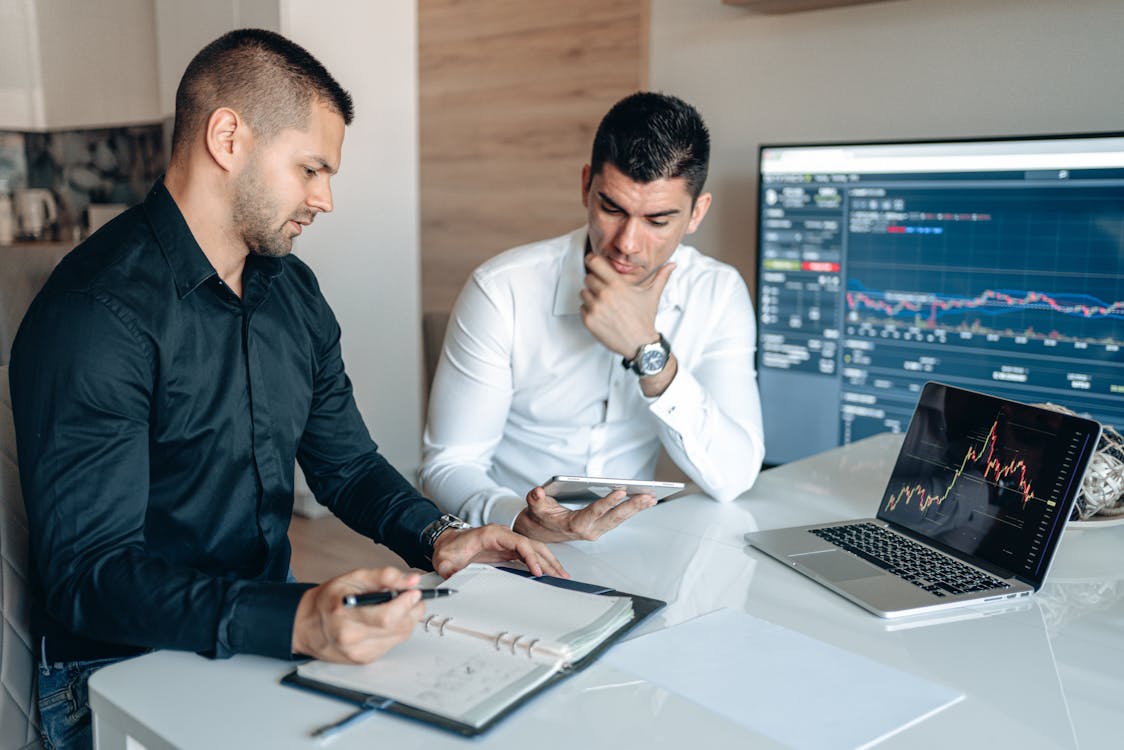 Enterprise SEO combines on-page optimization, targeted outreach and high-quality content creation to help organizations reach customers at every stage.
The teams collaborate to achieve the business objectives
The content team comes up with content based on these keywords
The marketing team gathers product data that target user intent.
The SEO team uses the data to come up with the highly relevant keywords
Each team collaborates, and they deliver expected results.
2. Improve Brand Image
At every stage of a customer journey, there are branded searches where people use the brand information available online such as testimonials, reviews or news articles, to learn about a brand's reputation. Therefore, it's important to control the branded search results.
The main focus of Enterprise SEO is to generate positive reviews for your business and produce high-quality content to target your audience's problems. This indicates to Google that you are trustworthy since it seems like you are an authority in the industry.
So, this will not only improve your brand reputation but also help combat any bad press or negative reviews.
3. Enhance Brand Presence
Image Credit: techfunnel.com
Enhance SEO team focuses on local SEO, and they have dedicated team members working hard to improve your business's presence in the local markets. No large company has succeeded if they could not penetrate local markets making local SEO crucial for Enterprise SEO.
4. Get Backlinks from High Authority Websites
When a reputable newspaper or big publications publish content related to your brand, they will link to your website and thus contributes to your backlink profile.
In addition, when you publish guides on a specific topic in-depth, other bloggers are likely to link to a post explaining the concept in detail instead of doing it themselves.
5. Prevent Website from Suffering from Broad Core Algorithm Updates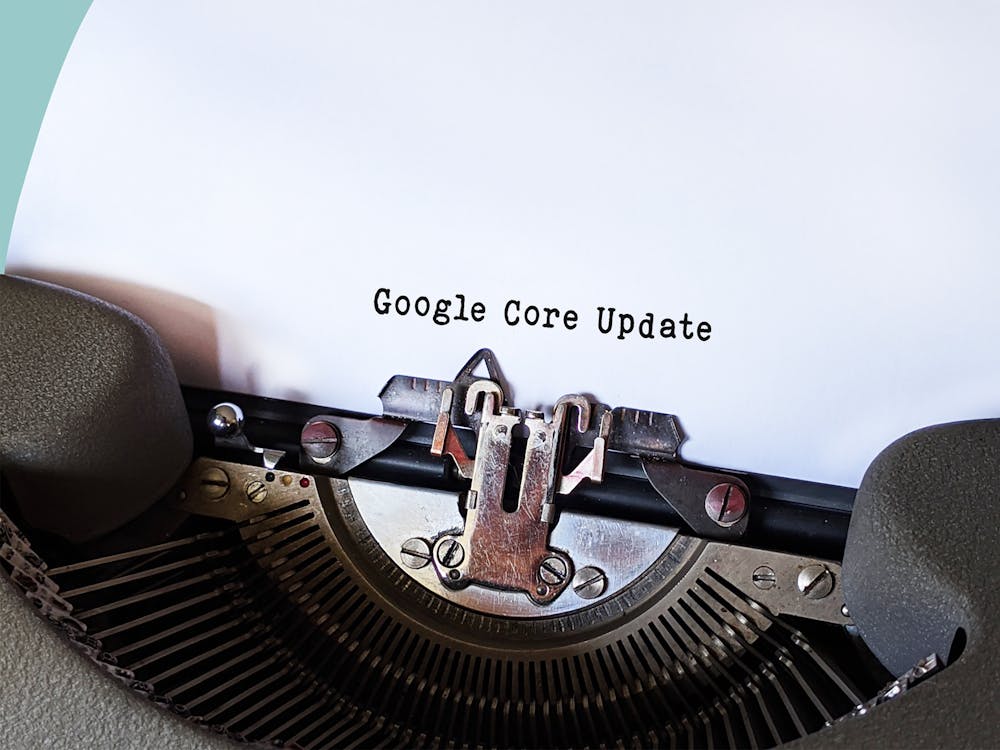 Many websites are affected whenever Google releases a broad core algorithm; some suffer negatively, and some positively. Therefore, you are more likely to benefit from the search algorithm updates with a good enterprise SEO strategy.
Enterprise SEO efforts are meant to improve the user experience and provide valuable content to your target audience. Google seems to favor enterprise websites that give the best UX to customers.
Difference Between Enterprise SEO and Small Business SEO
Enterprise SEO has several differences from traditional SEO or a small business, such as:
Small business SEO is implemented on the small websites with a few pages to hundreds of pages, while enterprise SEO is implemented on the nig websites with several thousand pages.
Small business SEO targets long-tail keywords with minimum competition, while Enterprise SEO focuses on short-tail, highly competitive keywords.
Enterprise SEO Examples
Indexsy is the best enterprise SEO solution to help your website rank higher in Google searches. The SEO company is a top choice since it offers customized enterprise SEO solutions depending on your problematic areas.
They prioritize SEO to help build an online presence and have a proven record with many big companies. Lastly, the enterprise SEO team offers your website a free, 15-second SEO audit.
Salesforce is a cloud-based CRM platform with about 384,854 pages and annual revenue of 21.25 billion US dollars, so manually optimizing several thousand pages on its website isn't practical.
It runs on a CMS that allows bulk management on pages where the CRM brand started with website auditing to eliminate technical issues and spots on the website.
Later, they were focused on earning links from the relevant websites, which resulted in the company enjoying a strong backlink profile. It also increases traffic by one million every year.
The enterprise company has more than 8 million pages on the website, and with many various products, it ranks on the first page for over a million keywords. It also ranks in the top position for over 450,000.
However, a major downside of Microsoft's enterprise SEO is a team targeting different keywords because of various products. They should protect the domain authority in various industries, from business tools to video gaming consoles.
Hubspot is a perfect example of enterprise SEO, and as much as they don't have the same amount of employees as big tech companies, they have over 35,000 pages on the site.
With enterprise SEO, you need to be careful about updating keywords on your content with a high domain authority while maintaining updated yet fresh content.
What is an Enterprise SEO Platform?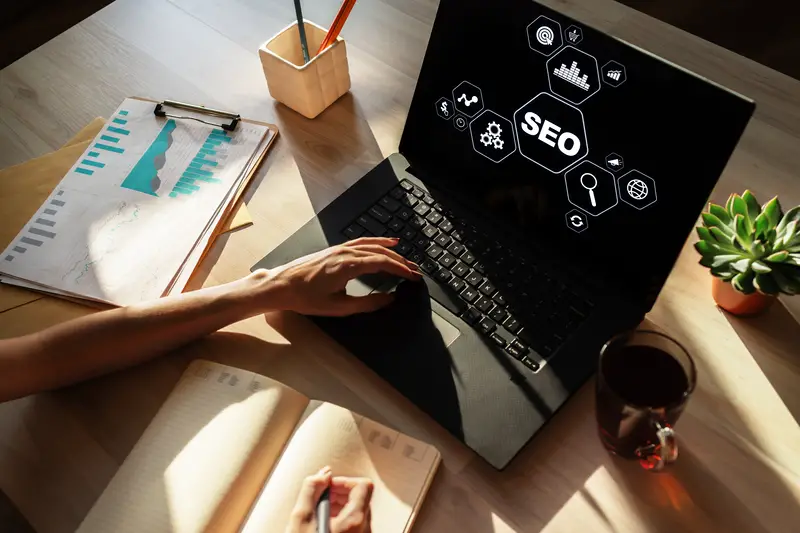 Image Credit: businesspartnermagazine.com
An enterprise platform is a marketing technology that assists businesses in implementing, measuring and managing their brand's organic search presence. In other words, it's a comprehensive approach to search engine optimization for large websites with thousands of pages and powerful marketing strategies.
Organizations depend on Enterprise SEO platforms as they build their internal marketing teams to unleash the full potential of the teams.
As a result, the teams become more effective and faster with a proper workflow and integrations, producing results that outdo external marketing agencies.
Features of Enterprise SEO Platforms
In any enterprise marketing platform, some tools can help marketers to perform their tasks. Enterprise SEO platforms come with features such as:
1. Innovation
An enterprise seo platform should focus on innovation in creative ideas for future campaigns, like keywords that may not have been used during coming up with content ideas.
In this way, the right SEO platforms are a great asset for finding high-intent keywords which convert searchers to customers.
2. Automation
Automation is a crucial feature necessary for enterprise-level reporting. The proper Enterprise seo platform should be able to combine large data into a readable report which can be sent every week, month or quarterly.
When enterprise SEO agencies avoid dedicating countless hours to compiling raw data manually into readable formats, it saves time.
3. Integration
Integration comes in handy when enterprise businesses use all digital marketing channels where the teams must align seamlessly with other companies' enterprise seo strategies and verticals. An enterprise SEO solution has a better chance of working when there is a team goal instead of a personal one.
Does Enterprise SEO have a Future?
Image Credit: thedrum.com
Yes, enterprise SEO is the future of large organizations. However, you will need a dedicated team of experts to protect the current backlinks and domain authority while maintaining fresh content on thousands of pages.
This means that an enterprise SEO team focuses on finding strategies for enhancing content, protecting backlinks and working on co-marketing. The more pages your site will have, the harder and more complex it will be to maintain your SEO.
Generally, SEO (search engine optimization) is currently worth over $80 billion, and this statistic alone should be enough to convince.
Conclusion
Regarding Enterprise SEO, you should remember that it's about integrating with a broader team. This means it should seamlessly align social media, web development, and other market channels to have more of a lasting effect.
All in all, the enterprise SEO process needs innovation, adaptability, and continuous learning.