Are you a small business owner wondering how you can increase your online visibility to get more customers and boost your sales? If you are old in online business, you know how page visibility is important to keep your business running. That is why we have developed a complete guide to small business SEO that will give you long-term visibility.
You can also increase visibility by using paid ads. However, they will get you immediate visibility and highly targeted traffic that will last a short while. To stay longer and top in online business, you need to master some search engine optimization tactics. These tactics may take a long time or require consistency to help you rank higher in search engines.
What is Small Business SEO?
Image Credits: thedigitalcauldron.com
Business owners often see SEO as a puzzle that those with the knowledge can solve.
If you need to learn how to go about it, you must hire an SEO service company to help you manage your online business site. But the basic concepts include:
1. Search engines build rankingalgorithms around the user's behavior to ensure they provide the most trusted source information. It only means that you will optimize content for people like you, thus catering directly to your audience.
2. SEO is not a tactic that you can solve in a sitting. However, it requires a joint effort that works in tandem to help search engines such as Google to find your page's website. Search engines identify if your information is trustworthy, organize the information on your website and present it to the user searching for it.
The Components of SEO that Increases Small Business Visibility
a). Search
Image Credits: inc.com
The most common way to find products, services, or any small business close to you is to use a search engine hence the term local search. First, you will have to enter a search term or question- what is referred to as the keyword into google. Google then identifies the most relevant and useful search results; it may even show local results.
In most cases, the local search results will take up the initial view.
b). Engine
Such engines as google use complex algorithms to help identify, access, and prioritize pages. For example, Google's search engine has what we term a "spider," which constantly crawls around the website traffic to filter every page they find and store every page in a database called its index. Then, when a user searches for something, Google returns results from its index rather than the live internet.
The important point to remember is that SEO is all about conveying the quality of your small business website pages. It maintains your pages' relevance to particular locations and terms in a language the computer understands, such as using meta tags.
c). Optimization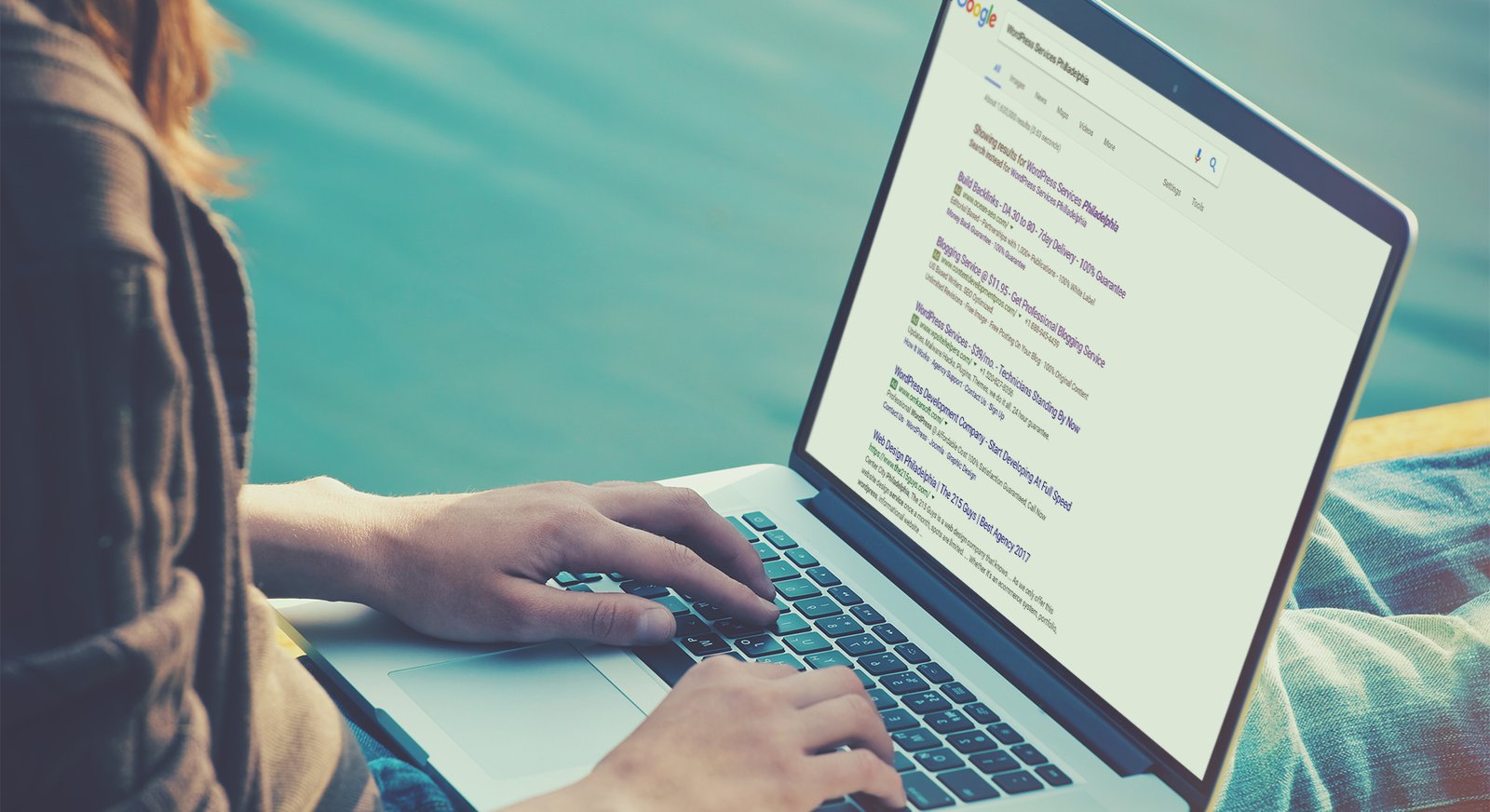 Image Credits: seo-wire.com
You need to be high-ranking if you have a small business and need potential customers to locate you via Google search. Then, you should appear on the first page of google search results. That is why you need to optimize your content for search engines.
Small business SEO services can do the optimization part. The SEO may yield strong and sustained results if it is done right.
Small business owners can find it hard to perform these optimization procedures or even figure out tactics; we have outlined some key SEO practices to help local businesses improve rankings.
What Are The Foundations of SEO That Help Improve Rankings?
A lot of work goes into search engine optimization to make a small business page highly ranked. If you have a small business, you may need to use these SEO pillars to bring you website traffic; they include on-page, local, eCommerce, off-page, technical, and reporting.
1. On-page SEO
The main focus of the on-page SEO is on the visible part of the website. It is anything from the meta description to the words on a blog. It is the main focus of any SEO strategy, regardless of whether the small business has a physical store.
Image Credits: fatjoe.com
On-page SEO includes:
The keyword research.
Image optimization.
Internal linking between different pages on the same title.
User and search-engine-friendly formatting.
User and search-engine-friendly URLs.
Meta descriptions that users see before clicking on that site.
Content available on the homepage, such as blog posts, service pages, and customer-facing anchor pages, draws customers to a page.
The main factor bringing all these areas together is the keyword. The keyword is responsible for identifying the user's search question and answering what the page is about. In addition, it considers the user's search intent, thus making it easier to compete with already published pages and company goals. Users can get their search queries answered on the first page.
2. Off-page SEO
The main focus of off-page SEO is the external signal that builds the website's authority on the internet. When your local business has a better domain authority, it is easier to compete and rank highly for the desired keywords on Google.
In most cases, large companies have an advantage in brand recognition, whether online or offline. Therefore, off-page SEO is an important aspect of growing small businesses. Off-page SEO includes:
Social media signals are created by upscaling website traffic from social channels that have popular shared content that re-directs to your site.
Naturally, acquire links that draw attention to your site.
Image Credits: inmarketsales.com
Link building is more of black hat SEO since it is challenging. To get other websites to link to your website without paying or using spammy tactics, you need to use unpaid guest posts and digital marketing to build up off-page SEO. Finding such opportunities can be a hassle, but the results are worth it. You have to look at it like doing traditional PR whereby you publish your name and increase your fame by people talking about you-it increases authority in your field.
3. Technical SEO
Technical SEO is built on the SEO on your website that is unseen on the front end. They are factors that impact how well the on-page SEO performs by improving communication with search engines.
Image Credits: cloudways.com
Technical SEO includes:
Site speed
Site structure
Website migrations
Structured data
Mobile usability
Managing indexing and crawling errors
Technical SEO may seem difficult since it involves managing all the jargon and technical process. The danger comes I n when you ignore it and create a lot of blogs. It may create complicated problems in the future that may impact the site's performance and become difficult to fix.
4. Local SEO
Local SEO is the best part of boosting a small business' online visibility through SEO. If you implement local SEO on search engines like Google, it helps businesses with physical locations appear on the first page of google for local features. You can also feature on my business profiles and google maps.
Image Credits: paperstreet.com
In most cases, a general search pulls results from companies worldwide, but a specified search renders location-specific results. Additionally, if your location is turned on within a browser, the user can search local businesses "near me" and get results from their immediate area.
Three main factors boosting the local SEO include distance, relevance, n prominence. Distance is how far your small business is from the search results. Relevance is the proximity of your website and Google my Business information line up with the user's search.
And finally, prominence is your small business citations across the web, reviews, and where you rank on the web results. Local SEO helps your small business website optimize for relevance and prominence.
5. eCommerce SEO
The SEO will be different if you are marketing an online small business. According to research, two-thirds of consumers may start using a new product by seeing it on amazon. So, small businesses must practice eCommerce SEO to boost their visibility across all online channels.
Image Credits: searchenginejournal.com
eCommerce SEO includes:
Image optimization
Keyword research
Category page optimization with unique page descriptions
User and search engine-friendly formatting.
Product page optimization with a unique product description
User and search-engine-friendly URLs
eCommerce SEO matches your products with consumers who are ready to buy. Additionally, if you market your content through a blog, you can use SEO to answer frequently asked questions, explain the features of your product and compare different product types to yours. This avenue could be less direct, but it sure helps draw customers to buy from your site or see what it offers, increasing website traffic.
6. Reporting and Analytics
Tracking your site's conversations and monitoring the results ensures that you continuously work on your SEO goals. In addition, keeping data helps adjust strategies and craft future ones that will account for success and shortcomings in online business performance.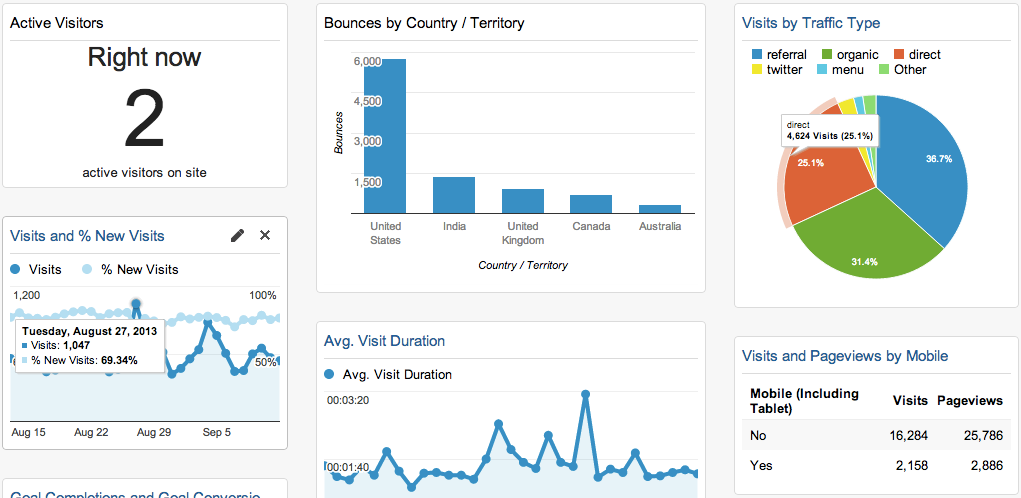 Image Credits: neilpatel.com
You can use basic tools like Google Analytics and Google Search Console to help you monitor results from search traffic. In addition, other SEO-specific tools may provide insights into what keywords each page on your site has visibility for.
Some of these SEO tools also come with audit features that improve technical SEO and backlinking profiles that can tell where your site stands against the competition. If you are having trouble creating your SEO report, you can go through our step-by-step guide on creating an SEO report.
9 Small Business SEO Tips That Help Improve Ranking
1. Try To Solve Your Customer's Problems
Before you start on small business SEO, you need to understand a user's search intent. So first, understand how people search and why they do so. If not, you could waste your resources in paid search only to target the wrong people or deliver the wrong message to the right audience.
Knowing your audience and trying t solve their problems very essential
You can ask yourself questions like:
How, where, or when do consumers determine the end of a product or service?
Are your consumers away from home? Are you using a cellphone, desktop, or tablet to search for these products or services?
Is their search driven by a personal desire like food to eat, clothes, or personal grooming products?
Is their influenced by a disruptive event like a home or personal issue?
If you understand and internalize these questions, you will be able to answer what consumers may find in our business. Also, this information will drive how you base your keyword research and content creation to suit your consumer's needs.
2. Fix Your Technical SEO Issues
Technical SEO is crucial in boosting ranking but is often overlooked since it is only sometimes seen. Small business owners focus on on-page SEO by making their website colorful on the outside using great graphics, colors, and fonts.
Image Credits: conklinmedia.com
However, when the Technical SEO has issues, it may impact rankings and traffic. Therefore, you must fix backend issues before creating content or in the link campaign.
You will need a solid website structure that will enable the search engine to crawl and index your web pages. Technical SEO issues may include:
Site speed
Broken external and internal links
Creating duplicate content
Improper use of canonical link elements
3. Optimize Your Pages
On-page optimization involves developing proper structures and high-quality content written in natural language that incorporates all targeted keywords. Take advantage of any opportunity to add targeted keywords appropriately to your website. You must do so to make sure you get all important ranking signals.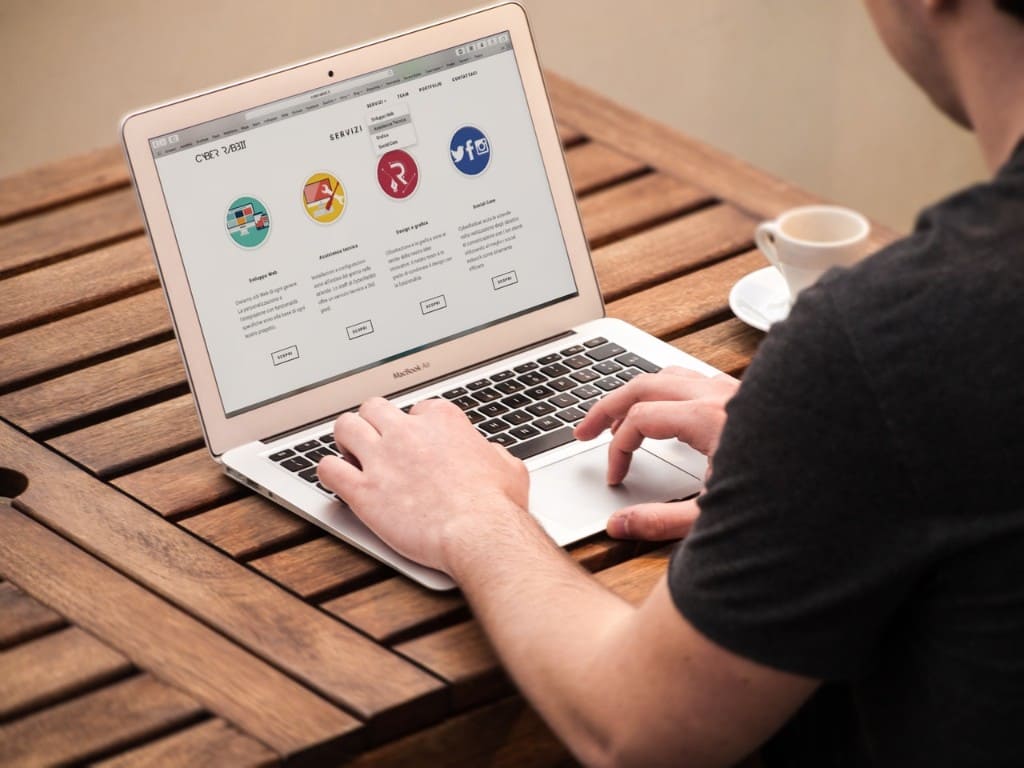 Image Credits: spirallytics.com
In short, you need to optimize your:
Content structure
Images and videos
Title tags and subheadings
Internal links
Meta description
Title tags and subheadings
4. Optimize Your Google Business Profile
Any small business should focus on building a Google Business Profile. It is easy to update and impacts google rankings. Ideally, the GBP provides all the information a potential customer will need to reach your business. It includes the phone number, directions, and order online or converts all this information into one listing.
Image Credits: birdeye.com
The first step to optimizing a Google Business Listing is to claim and verify it. You will need to fill out as many fields as possible and add videos and images to enhance your listings. Also, the category section is key, be sure you choose it correctly. If you choose the right category, it may attribute to other features available.
If you want to catch local customers for your local business, you need to take time to answer questions. What does that mean? There is a section in local search results where people can ask questions and get answers.
A small business needs to stay on top of such questions. You can create your questions and provide answers to give information about your site.
5. Find Out What Your Competitors Are Doing That Makes Them Better
Image Credits: smartsurvey.co.uk
Other sites may be doing better, even from somewhere other than your local area. However, for the sake of SEO, you should be concerned about the websites that are top 10 on Google search results and use the same targeted keywords as your small business.
When analyzing your completion, you can use tools to find out the following:
The website structure they use
How many pages have they indexed
Their backlinking profile quality
Why are they ranking
Whether they are ranking for using long-tail keywords, you could target them.
Also, since page speed is a factor in google algorithm ranking, you can run their landing pages through page speed tools and look for areas of weakness. For instance, you can look for whether your page is running slow and optime keywords you may need to catch up on.
6. Get Links From Websites in Your Local Area
Image Credits: mundocoachingmagazine.com
Small business owners often need to pay more attention to using links. Little do they know that interlinking can help improve rankings leading to more sales and more customers. The linking approach is more of digital PR.
Ask yourself what you can do to spread the word about your business, educate others, or get involved in community development through your small l business. How does your small business solve the needs of your audience?
7. Manage Local Business Listings and Citations
Image Credits: birdeye.com
Apart from the Google Business Profile, it would be best if you took control of the accuracy of your local business data. For example, it would help if you consistently update data aggregators that share information about your local business by putting out your name, address, and phone number(NAP).
Ensure that your NAP information is consistent and accurate. Local listings and citations can also help improve your local presence. Sign up for a local citation tool to help you distribute your NAP information and monitor any inaccuracies.
8. Mix Paid Search With Organic Traffic
If you are starting your small business and want to optimize for SEO, it could take a while before you start seeing results. SEO is an ongoing process that you need to work on daily, but sometimes you wish to generate leads immediately.
Image Credits: rakacreations.com
That is where paid search comes in. So while you are building your SEO work, you can set aside a budget for paid ads to keep the leads coming and increase your ranking.
Sometimes you may gain a steady flow of organic traffic to your website but still, run a paid search campaign to maintain the traffic.
PPC ads help augment your organic presence by placing you where you have yet to be able to rank in organic search results due to competition.
9. Add Schema Markup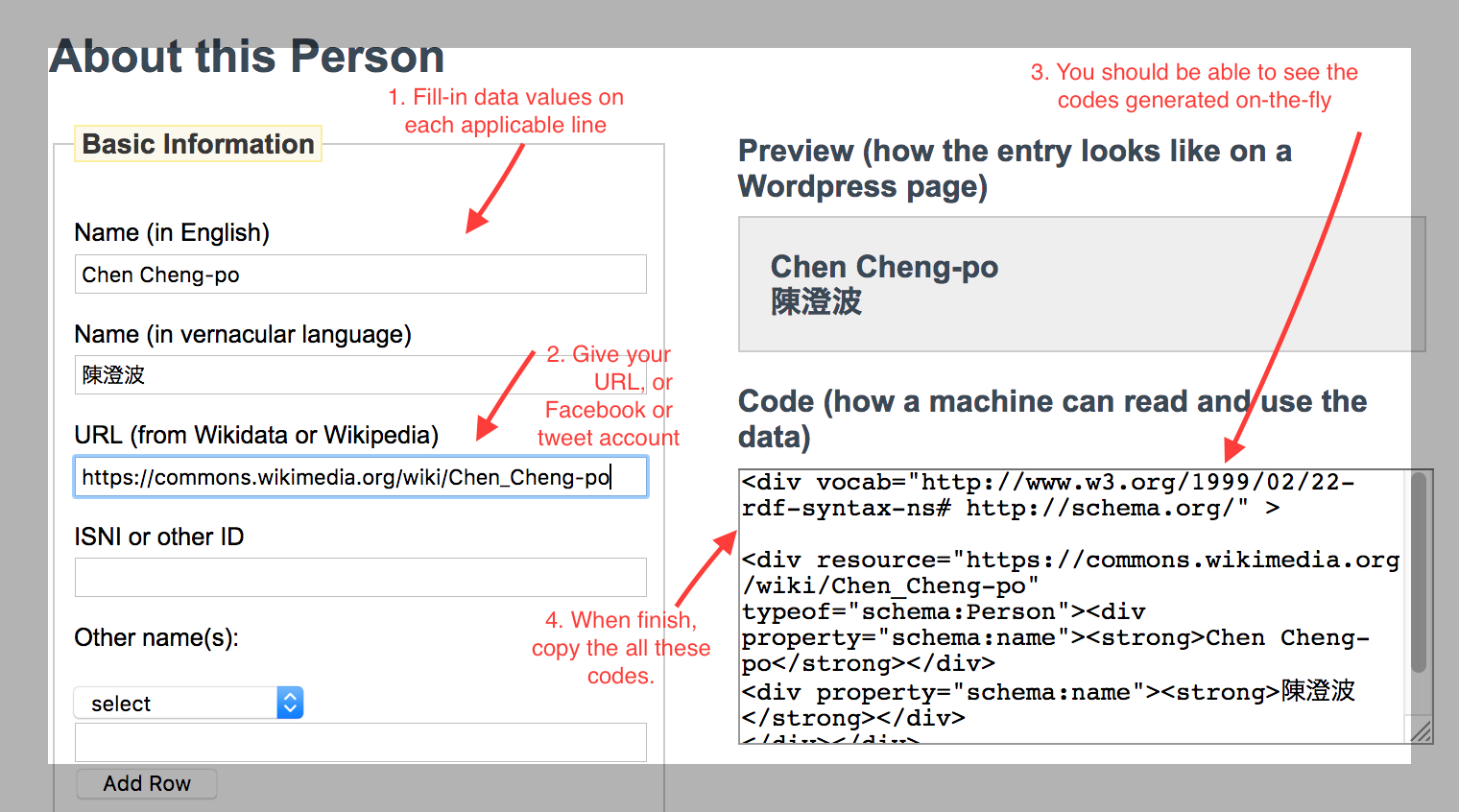 Image Credits: metadataetc.com
You can use Schema markup to help search engine to understand better your page components, such as:
The name of your business
Your business address
Ratings
Area served
Currencies accepted
Business hours
Phone numbers
If you use this markup, you may appear in rich snippets in the SERPs.
Featured Image Credits: forbes.com