When most of us today have a question or need some information, we first turn to search engines for answers. Every day, 3.5 billion searches are done on Google alone. Therefore, many companies now base their advertising campaigns around SEO. But what is SEO?
SEO refers to making changes to your website to make it more visible when users search for goods or services associated with your company on Google, Bing, and other search engines. The more visible your pages are in search results, the more likely you'll get noticed and draw new and returning clients to your company.
So the main question is, how do you maximize the potential of search engines to expand your business? You'll learn everything you need about SEO in this comprehensive guide if you want to rank higher on Google, increase website traffic, and enhance your brand's reputation.
What is SEO?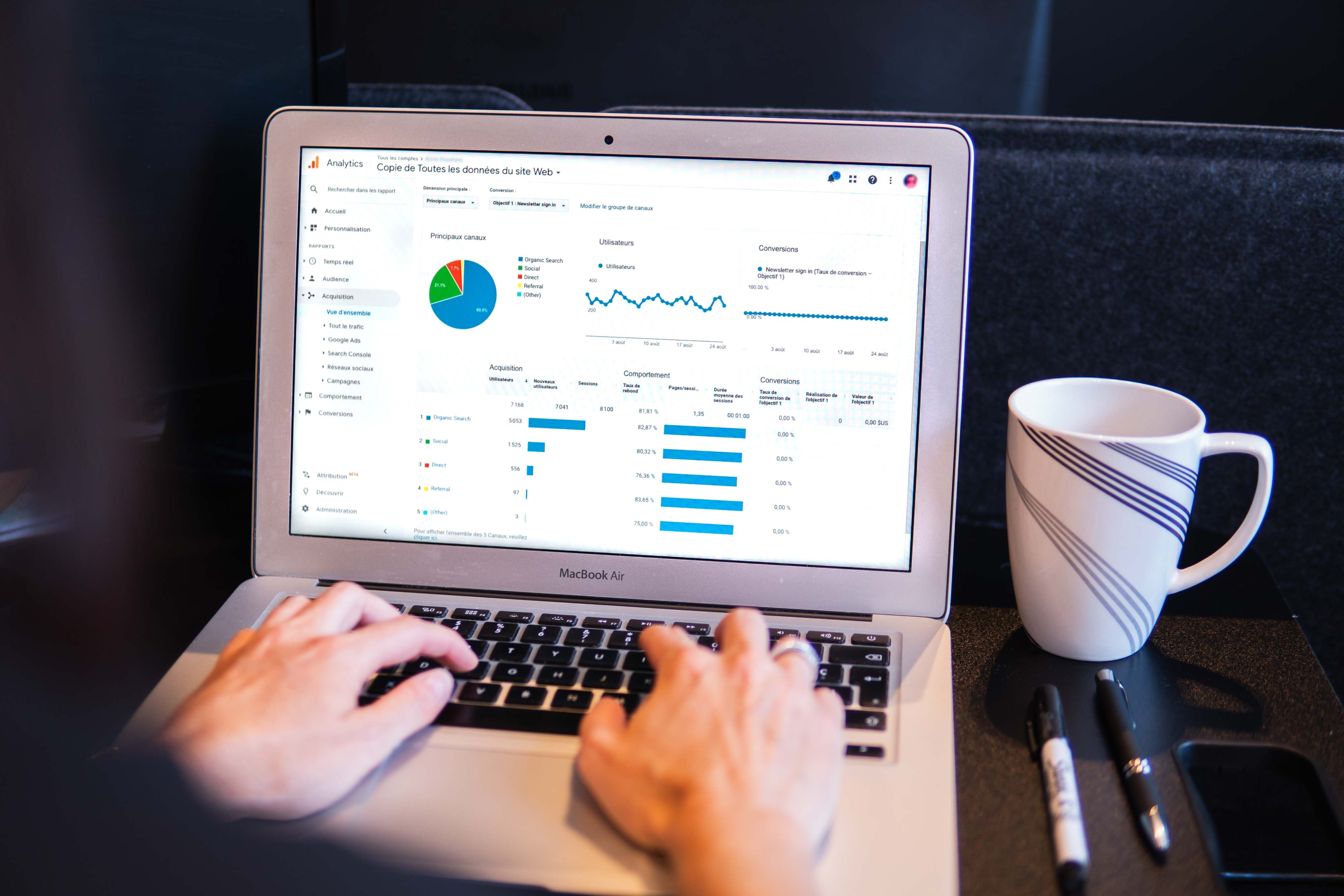 As already mentioned, SEO (Search Engine Optimization) is a technique used by online marketers to increase their website's ranking in organic search results on major search engines like Google, Bing, Yahoo, DuckDuckGo, and others.
By presenting material that satisfies user search needs, search engines advocate SEO actions that help the user search experience and the page's ranking.
This includes, but is not limited to, using keywords in the page's title, meta description, and H1 headlines, using keyword-rich URLs rather than random strings of numbers, and using schema markup to define the content's intended meaning.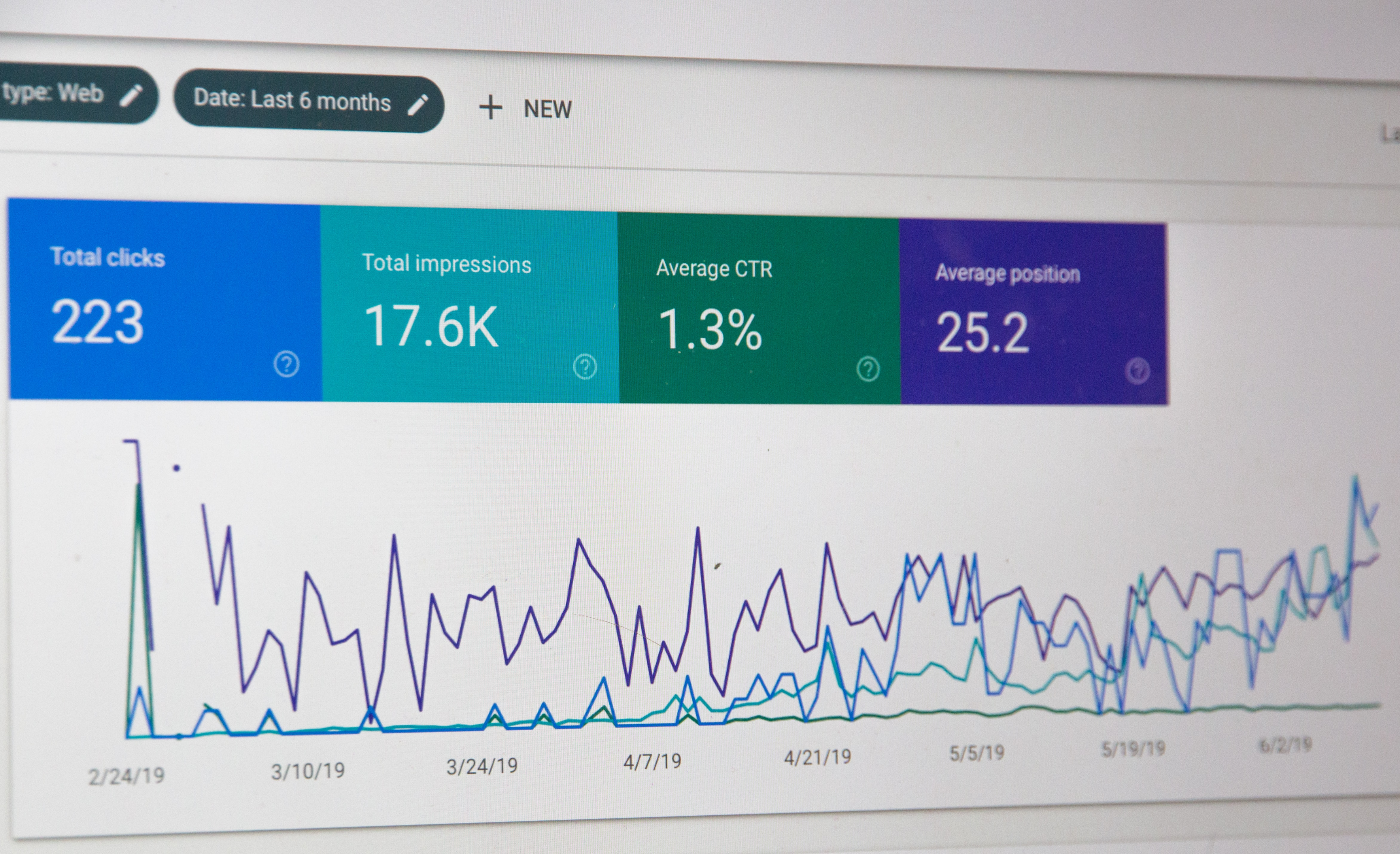 Search engines make it easier for Internet users to locate specific information. Search engines are often the first place people turn to when they need information about anything, including shopping, eating out, and traveling. As a result, they provide an excellent chance for business owners to send targeted visitors to your website.
To increase the number of visitors visiting your website, you can implement SEO strategies to improve your site's visibility in search engine results pages (SERPs). The goal is to have your site appear on the first page of Google's search results for the most important terms to your intended audience.
Therefore, SEO is not just about knowing the technical aspects of how to set up your website but also about knowing the wants and needs of your audience.
Why Is SEO Important?
SEO, or search engine optimization, is a vital marketing strategy for increasing a business's online visibility. However, businesses can reap several additional benefits as well. Here are some of the benefits of the optimization of search engines.
1. Attracts a Larger Audience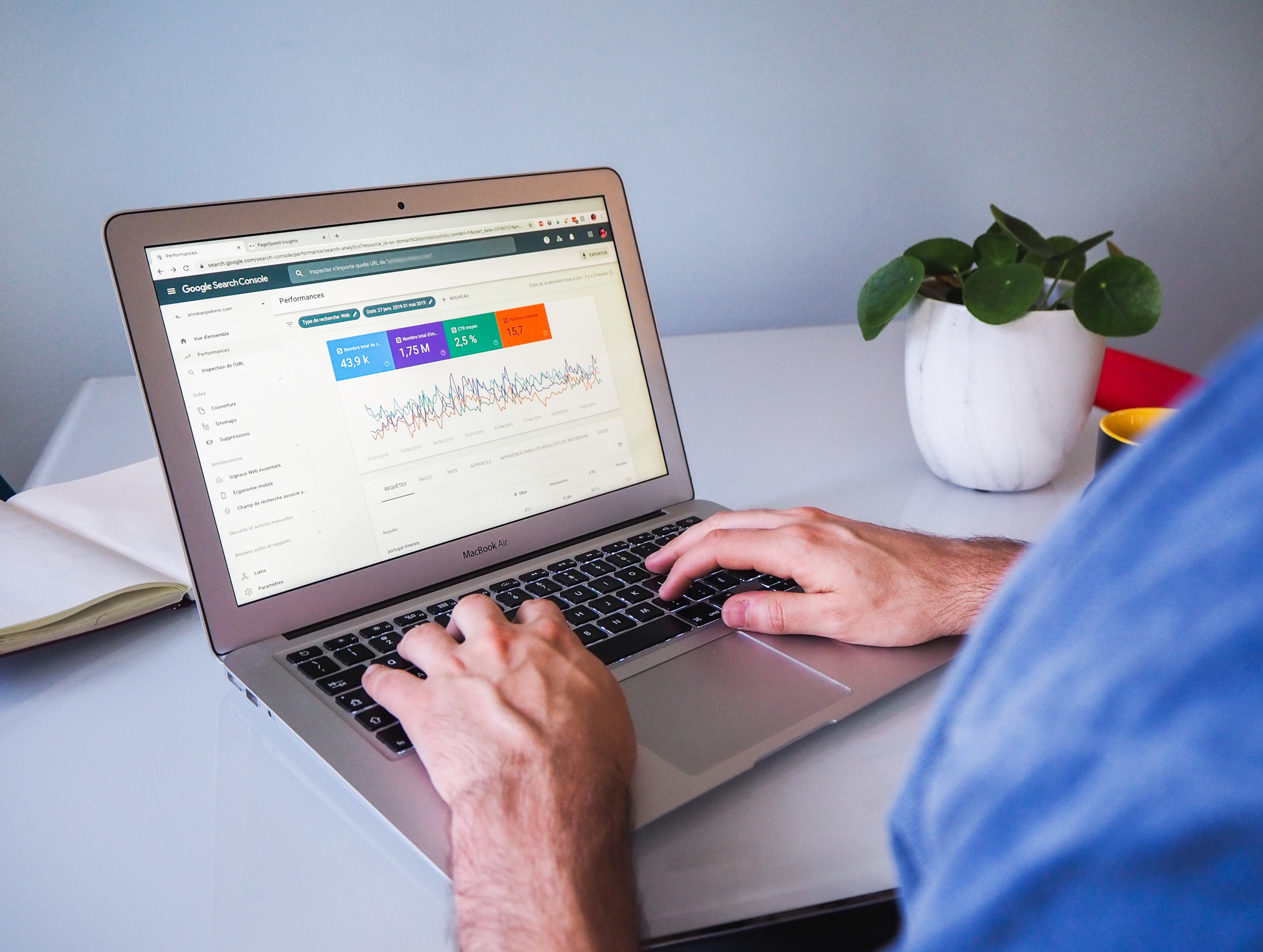 Search engine optimization (SEO) aids in attracting users with a similar search intent at any point in the customer journey, irrespective of the stage at which they find themselves.
Key phrases and words attract customers to particular goods and services. Businesses can target certain search terms by compiling a list of keywords and phrases they want to be known for.
2. Cost Effective
Companies who want a successful SEO strategy must dedicate the necessary time and resources to it.
Businesses can hire outside firms specializing in search engine optimization to oversee their strategy implementation. Still, those with the necessary resources may find it more cost-effective to do it in-house.
3. Boosts the Competitive Advantage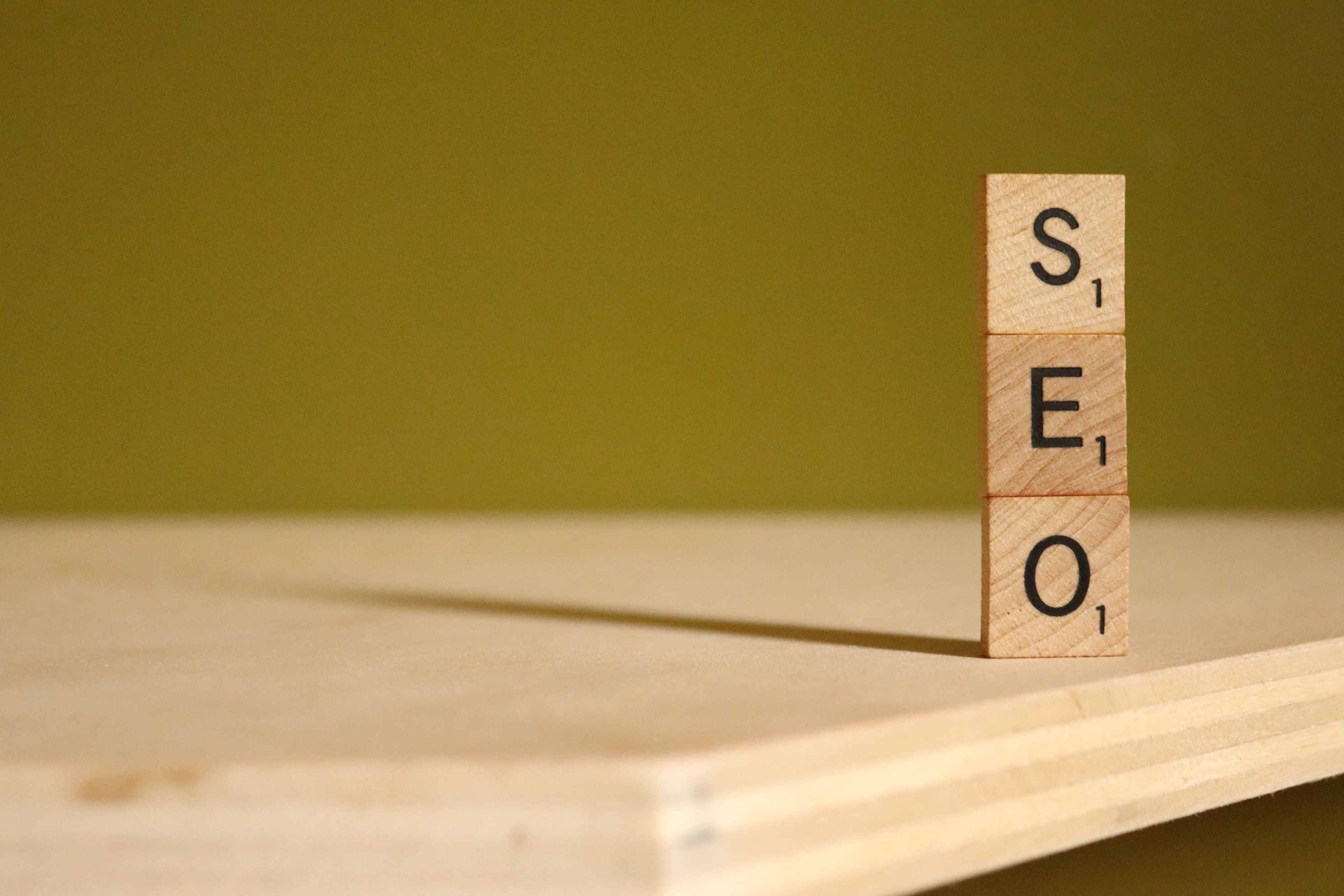 SEO is like any other marketing strategy: the more and better you use it, the more successful you will be. Unfortunately, many companies worry that they will be left behind if they are not visible on the first page of search results.
However, a business will have a competitive advantage if it works toward that objective and performs better than the opposition.
4. Higher Rankings in Local Searches
Local searches, in which users type in "near me" to find businesses, are growing in popularity. Companies can boost their visibility in these searches by creating a Google My Business account and optimizing their listing for local searches.
In addition to this, a user's search queries will be more likely to provide local results due to the site's localized content.
5. Improves Trust and Credibility
Generally, the highest-ranking websites on search engine results pages (SERPs) are the most reliable and credible options.
Having your business or website rank higher in search results is a huge boost to your credibility, as the results on the first page are typically the most relevant. Search engine rankings can be improved by providing relevant content and a pleasant user experience.
6. Aids in Content Marketing
Users are more likely to find the relevant information they're looking for if you have a list of keywords to rank for and construct content around those keywords. Search engine optimization (SEO) and content can complement one another.
Your site's ranking will improve if you create relevant, high-quality content optimized for those keywords. If you want to rank higher for specific keywords, you should include them throughout your material, including in the headings, meta descriptions, and body.
7. Achieve Measurable Success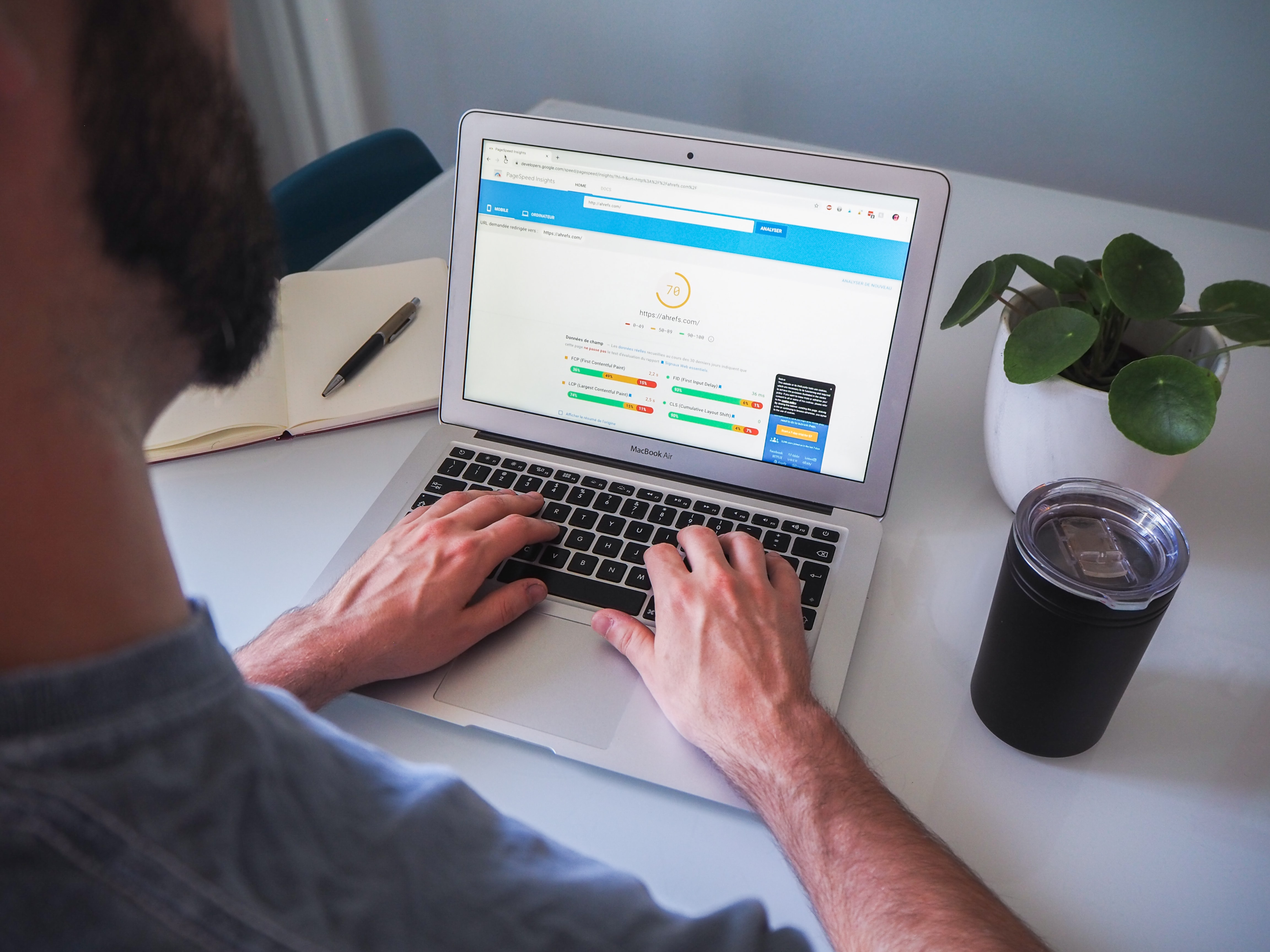 The success of search engine optimization can be tracked using various analytical techniques and data. You may get a lot of information about organic traffic from Google Analytics. Data consists of search terms used by clients and the pages they visited.
You can then compare the results of your SEO efforts with your planned activities and learn exactly how your efforts influenced the number of new customers you gained.
8. Understand the Web Environment
Users that keep up with the rapid developments on the internet will be better prepared to implement the ongoing SEO requirements for a website. Businesses that keep up with the latest developments can better grasp how search functions and decide how to modify and adapt their strategy.
Types of SEO
The complexity of SEO stems from the fact that Google and other search engines use a wide variety of indicators to determine a page's ranking. On-page, off-page, and technical SEO are the three main categories of SEO:
On-page SEO is improving the quality and structure of a page's content. The three most important factors in on-page SEO are the relevance of the content, the use of keywords, and the proper use of HTML tags.
It's important to get links to the page you're optimizing from other sites and other pages on your site, a process known as off-page SEO. The most valuable factors outside of your website itself are inbound links, internal links, and your reputation.
Technical SEO: enhancing your site's overall performance on search engines. Key factors, in this case, include structure, UX, and site security.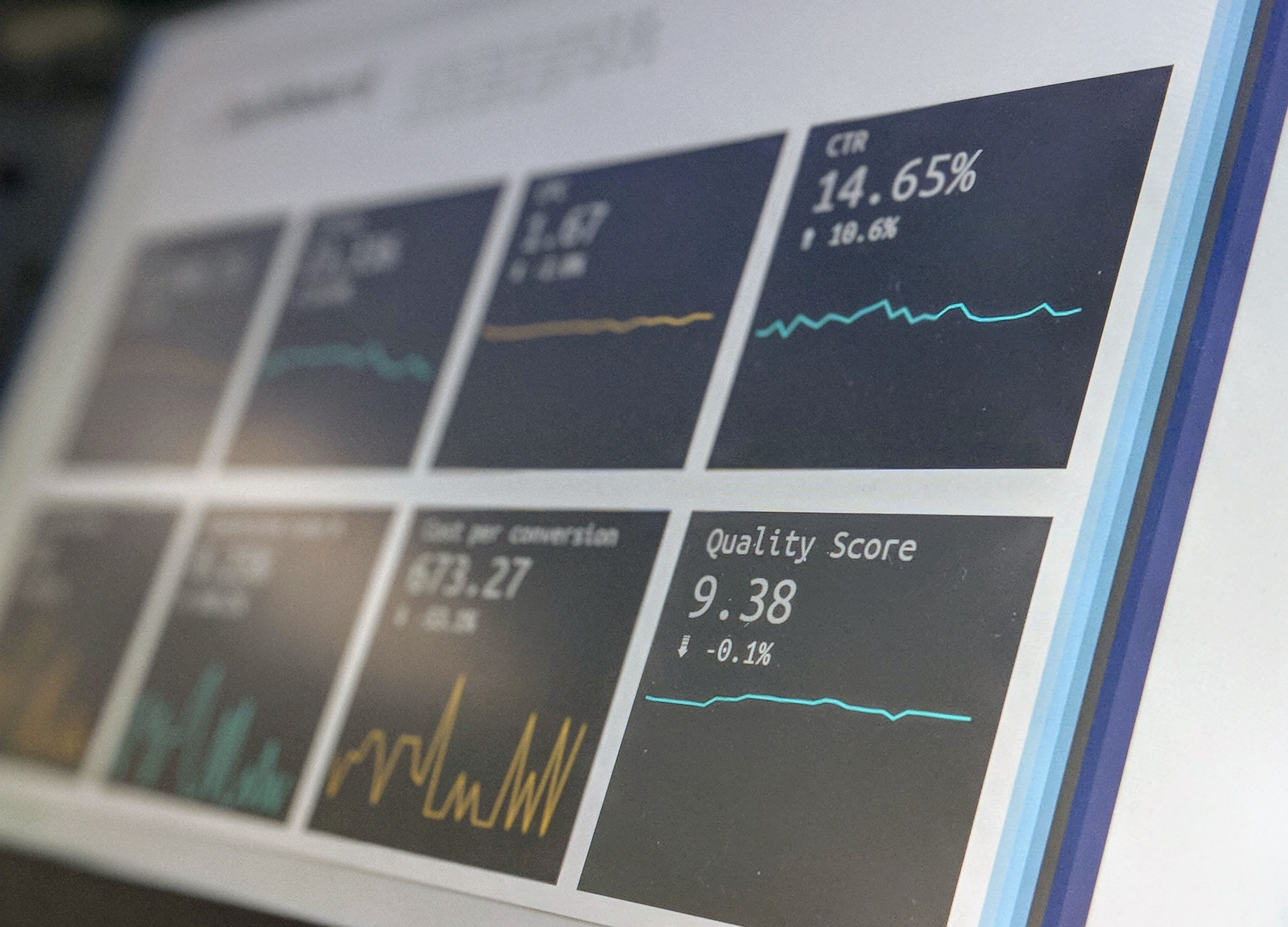 As well as being used for websites and blogs, the three forms above of SEO also apply to the following three varieties of SEO:
Local SEO is the process of raising your company's placement in Google Maps and on the local SERP results. This is when things like Google Business Profile optimization, listing optimization, and review optimization come into play.
Image SEO entails a range of on-page and technological tweaks to improve an image's visibility in a Google image search.
Using a combination of on-page optimization, technical optimization, and off-page optimization, video SEO helps your films reach the top of search results on video hosting sites like YouTube and Google.
While all three categories need all three fundamental SEO strategies, the degree to which they rely on any one strategy varies widely between the three categories.
How Does SEO Work?
Crawlers, often known as bots or spiders, are used by major search engines, e.g., Google and Bing, to index the information on the web and compile detailed information.
The crawler begins on a known web page, then follows links to other pages on the same site and other sites.
The crawler uses the content on those pages and the context of the links it follows to determine what each page is about and how it is semantically related to all of the other pages in the search engine's huge database, known as an index.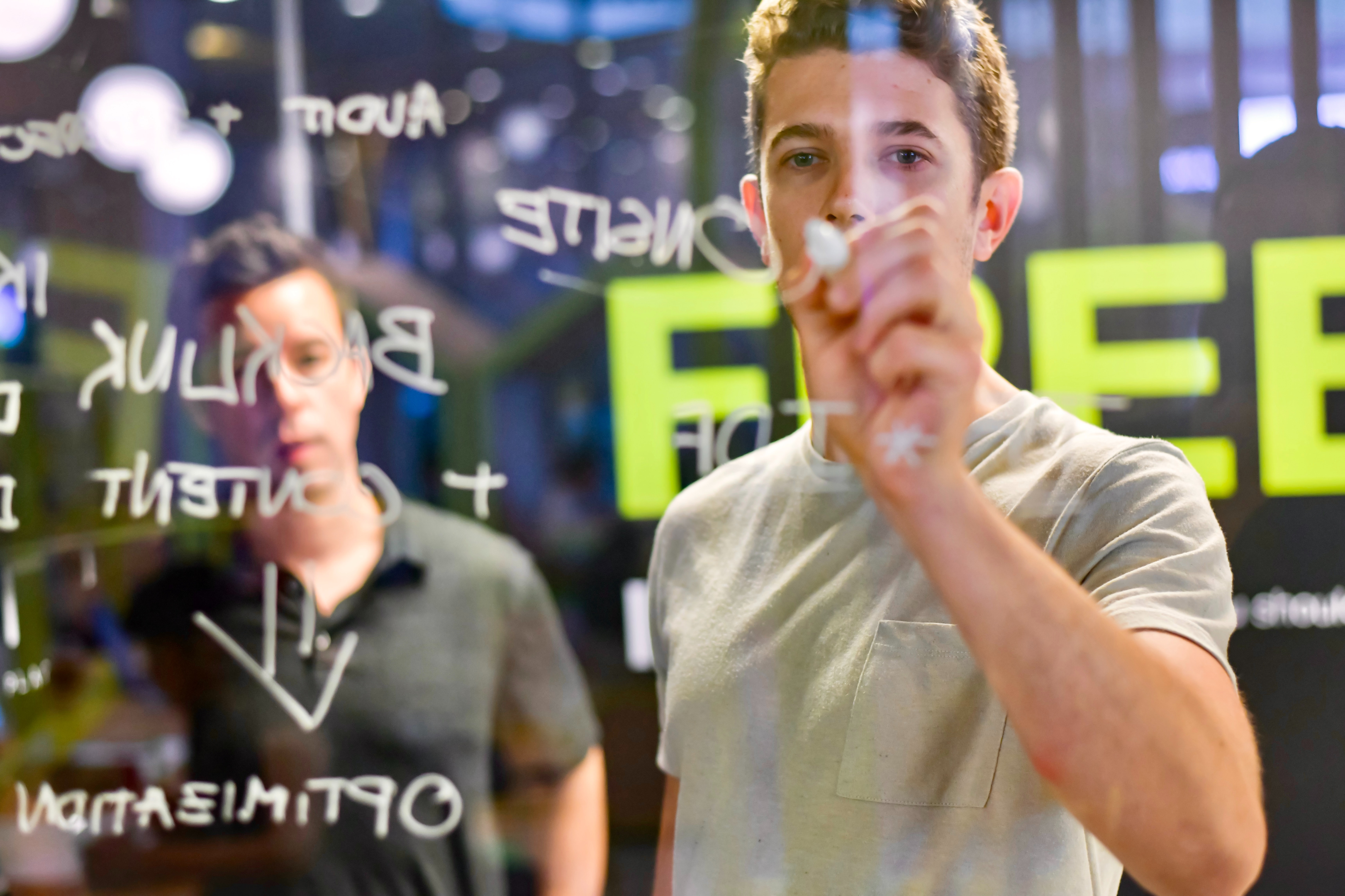 The search engine employs powerful algorithms to provide what it considers the most relevant and useful results in response to a user's input (whether textual or verbal).
Web pages with text, news articles, images, videos, local business listings, and other specialized forms of content can all be found among these organic results.
The algorithms used by search engines are made up of a variety of parameters, all of which are constantly changing to stay up to user behavior changes and improvements in machine learning.
Top SEO Tools
Countless tools are available to enhance, control, and track SEO success. Some are free, while others are not. They're useful to SEOs for keyword research, developing strategies, and gauging the success of those methods. Here are some of the most crucial SEO tools currently used by marketers, but you can check out our SEO tools guide for a longer list.
1. Google Analytics
When it comes to tracking and analyzing website visitors, this is the best option available, and it's completely free.
Use it to track any and all SEO indicators, including traffic, time spent on a page, engagement with the page, number of pages per session, and more, to evaluate your performance.
2. Google Search Console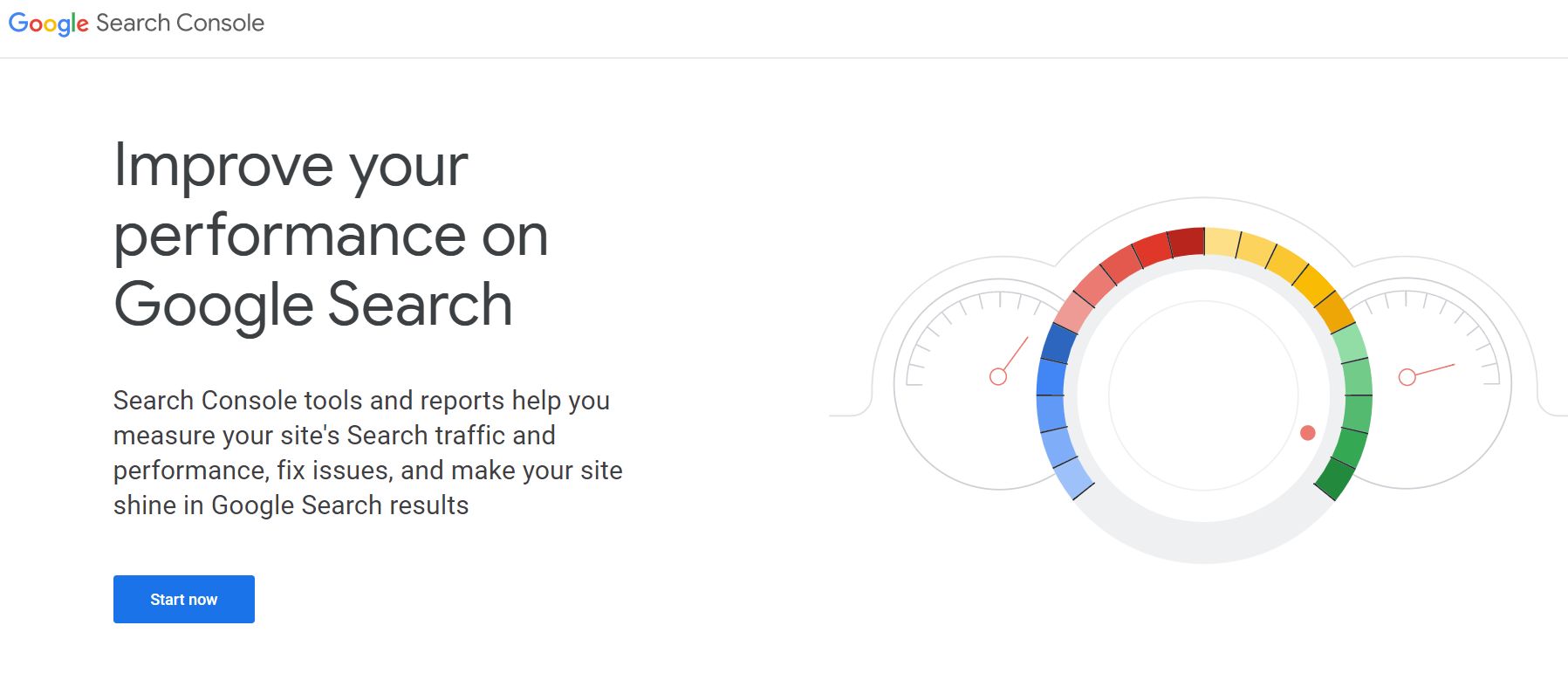 For both content-centric and technical SEO strategies, GSC is a must-have. You get a lot more in Search Console on its own, even though some of the data also appears in Google Analytics.
You can use it for indexing, searching, performing in-depth analysis of your searches, and determining your core web vitals.
3. Google Trends
This program analyzes data from various countries and areas to determine global content trends. It identifies trendy subjects and the long-tail keywords that are most relevant to those subjects. Additionally, it draws parallels between the tendencies mentioned above throughout time periods.
4. Google Ads Keyword Planner
Google also offers a free tool called Keyword Planner as part of its Google Ads program. Despite its focus on sponsored search, this tool might be useful for search engine optimization (SEO) thanks to the keyword ideas and search volume data it gives.
5. Bing Webmaster
Marketers can use this app to examine link profiles and conduct keyword analysis. A feature for site scanning is also included.
6. Semrush.
Keyword analysis and search engine rankings can be accessed through this service. It helps marketers learn how to create and keep up with effective keyword strategies. Semrush can also track your SEO's progress over time.
7. Ahrefs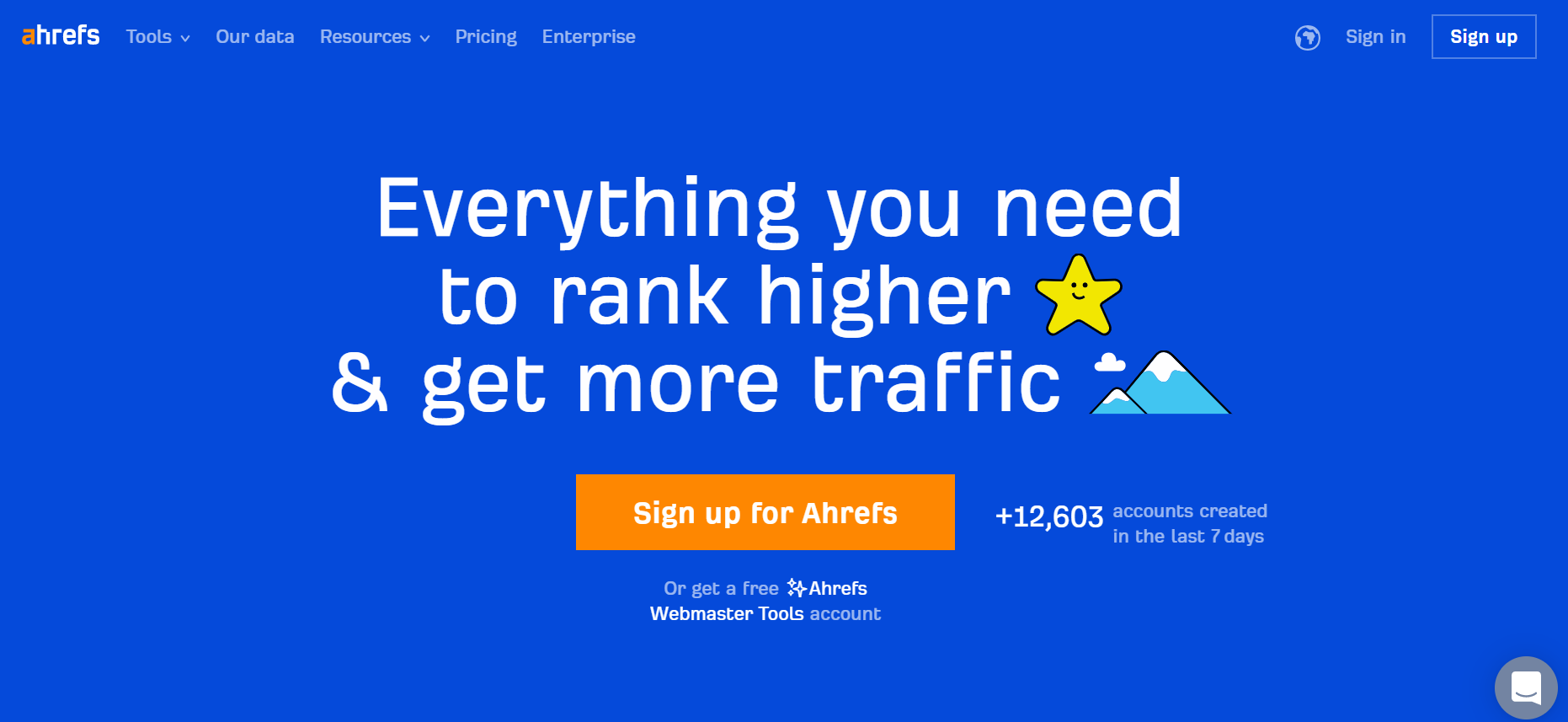 Search engine optimization (SEO) specialists use this application to analyze and improve their clients' websites in terms of keywords, backlinks, and search engine rankings. As an added bonus, it can determine which pages are the most successful and which could use some work.
8. Yoast SEO
Yoast SEO is a plugin that can be installed on WordPress sites to enhance their on-page optimization. Each page has its URL, meta description, and title, all of which may be set by the user.
In addition, they can examine the potential search engine rankings of their page's content. Users can ensure their page is as optimized as possible by using an available checklist of elements.
9. SpyFu.
This Google Ads keyword tool is used to investigate potential keywords used by competitors. It provides extensive keyword research, analytics, and insight into competitors' SEO and pay-per-click data.
SEO Ranking Factors
Although hundreds of Google ranking factors exist and the search engine is constantly improving and upgrading its algorithm to give users the best experience possible, only 12 should be prioritized.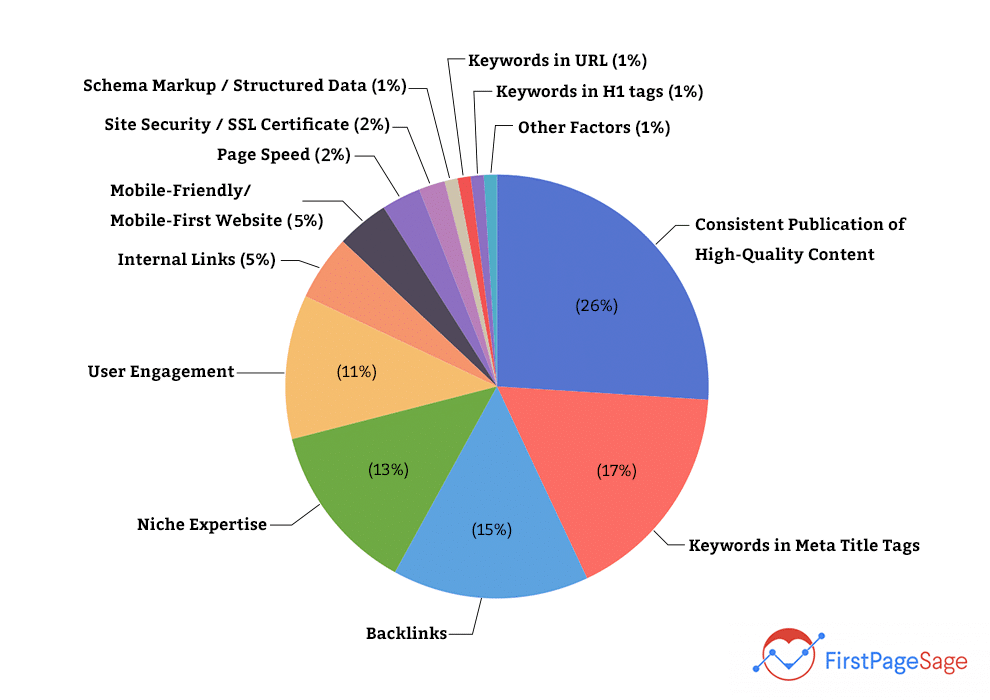 Image Source: firstpagesage.com
These are the main Google ranking factors and how much weight they carry, as reported by FirstPageSage.
Consistently publishing top-notch content (26%)
Use of targeted keywords in the meta title (17%)
Backlinks (15%)
Niche expertise (13%).
User engagement (11%)
Internal links (5%)
Mobile-friendly (5%)
Page speed (2%)
Site security (2%)
Schema markup (1%)
Keywords in URL (1%)
Keywords in H1 (1%)
However, the last few items on this list should not be overlooked. The following pie chart shows the relative importance of various "Other" factors, such as unlinked mentions, social signals, domain age, external links, and site architecture. Although there are at least 200 elements that Google uses to determine rankings, that 1% is made up of 189 "other" factors.
SEO Strategies and Best Practices
Increasing your visibility in search results can lead to increased traffic, which in turn can lead to increased sales and profits from your online efforts.
1. Publishing High-Quality Content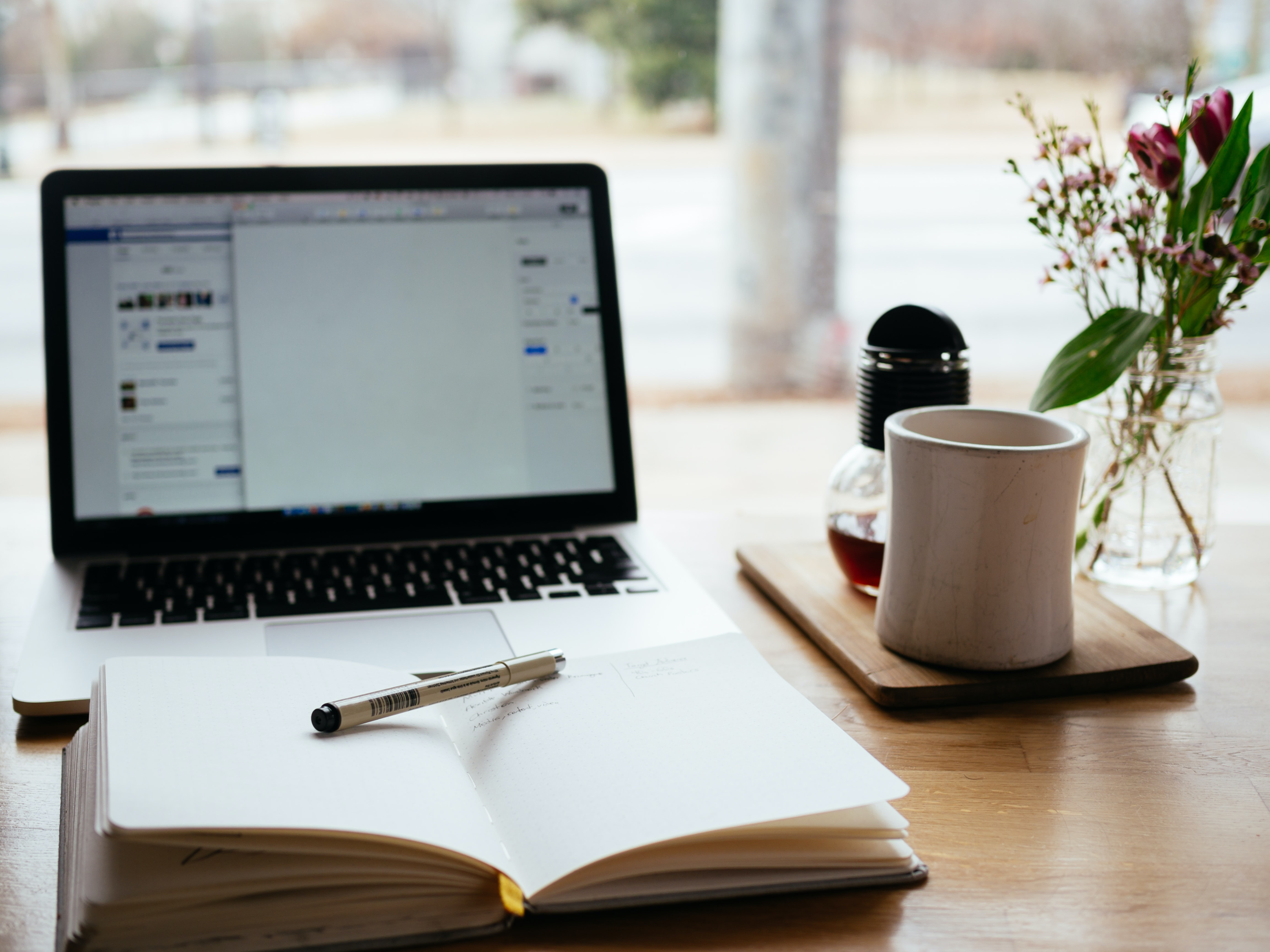 Both search engines and human site visitors appreciate frequent updates of high-quality material. You may boost your search engine rankings for keywords connected to your business by producing content about your industry, goods, and services.
The more terms for which you rank highly in search results, the more people will be able to find and contact you online. Therefore, this is of tremendous value.
Content is also crucial since it educates your audience about your products and encourages them to engage further with your company.
2. Get Quality Links
You should expect a significant shift in your search engine rankings based on the quantity and quality of backlinks to your site. To improve your search engine rankings, you must attract quality connections from established websites in your niche.
Earning links from many credible sites delivers positive signals to Google, leading to improved search engine ranks.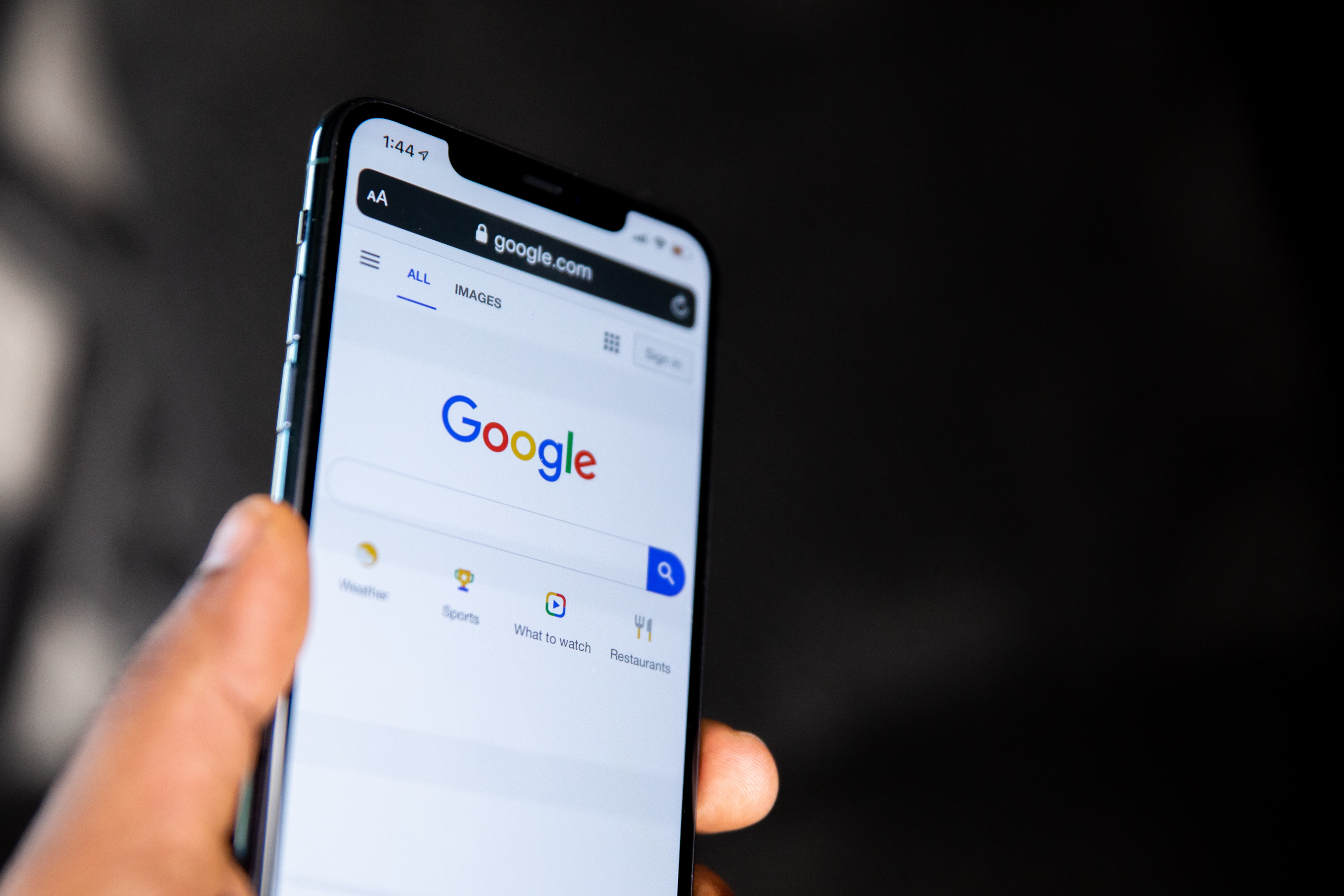 Paying for backlinks is a clear violation of Google's webmaster guidelines and can have a negative impact on your site's search engine rankings. How, then, do you get them naturally? Websites will link to yours more often if you generate and post useful content for your visitors.
To get your content visible to more people, compile a list of reporters and bloggers in your field and contact them to see if they will promote your work or use it as a reference. Building relationships with key opinion leaders in your industry can boost your link-building and search engine optimization (SEO) efforts.
3. Optimize Your Site's Loading Speed
Your site's speed will also affect its position in search results. For example, high bounce rates are a sign that your site's loading time is too long; users will leave if they have to wait too long for it to load.
Slow page loading times can also reduce the number of times your site is crawled by search engines, reducing the likelihood that your content will be indexed.
If you want more conversions, one way to speed up your site is to make it load faster. Actually, studies have shown that a 1% reduction in load time can result in a 7% increase in conversions. Better page load times mean higher search engine rankings and more visitors who become paying clients.
4. Modify Your Site So That It Is Mobile-Friendly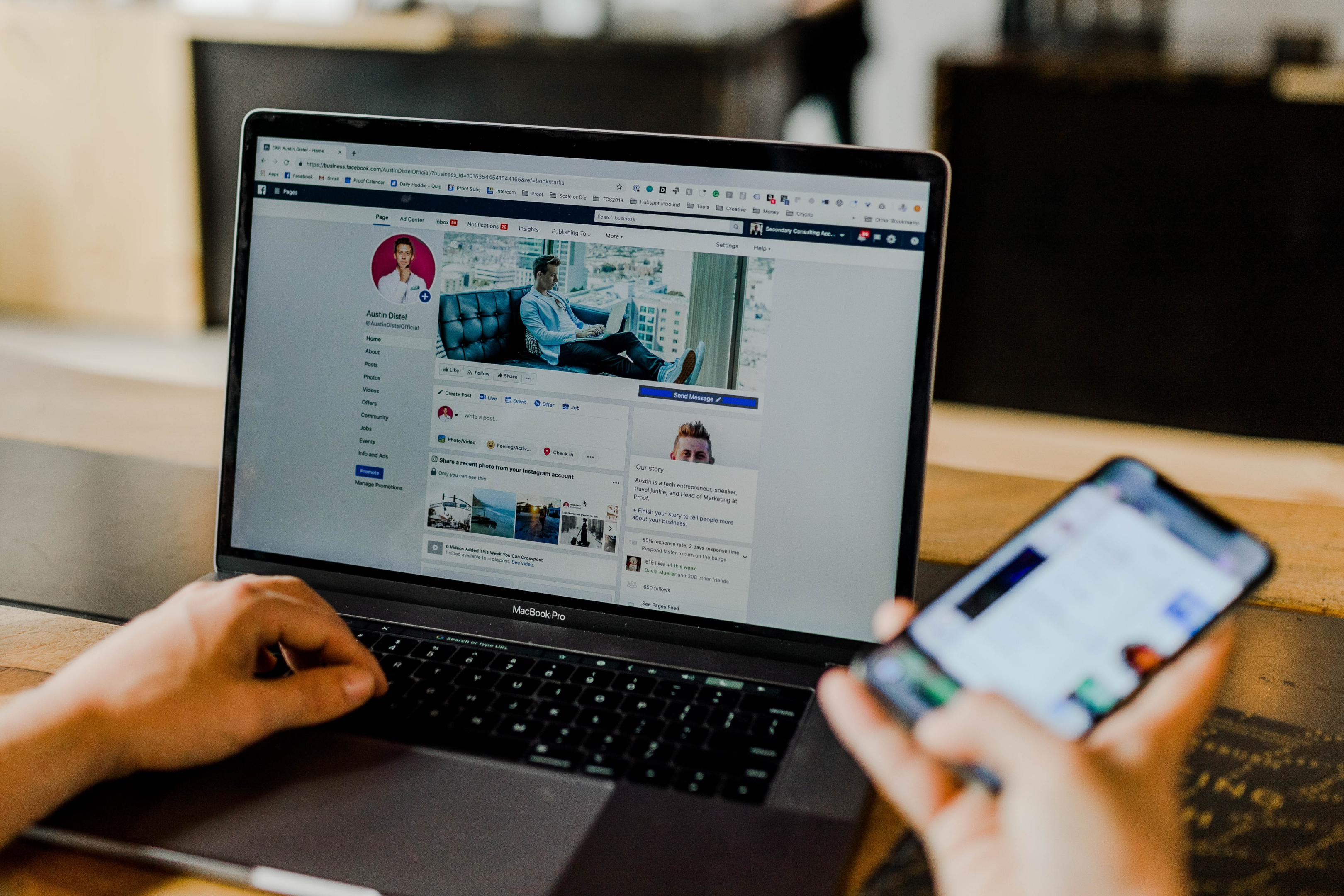 With Google's recent announcement to prioritize mobile searches in its index, mobile optimization has become more crucial than ever.
Nearly 60% of all Google searches are now conducted on mobile devices, making adaptable web design more important than ever if you want to stay visible in search results, draw in new consumers, and increase your online revenue.
The new index means that Google will now assess web pages from the viewpoint of a mobile user to give the most appropriate search results and use those results for both mobile and desktop searches. This implies that if your website isn't mobile-friendly, you'll see a drop in search rankings, even on desktop PCs.
5. Insert Relevant Keywords Where Appropriate
The URL, page title, heading, and copy on your pages should all contain keywords and phrases relevant to your business if you wish to improve search engine rankings for those terms.
Including keywords here convey relevant signals to search engines, increasing the likelihood that your site will be displayed in results for relevant keywords. Also, avoid keyword stuffing or the artificial addition of many terms to your pages.
There may be penalties imposed on your site if you do this, and it will hurt your SEO efforts. Want to improve your site's search engine rankings but have no idea which keywords to use or how to implement them? For additional information, see our guide to keyword optimization.
6. Consistently Update Your Website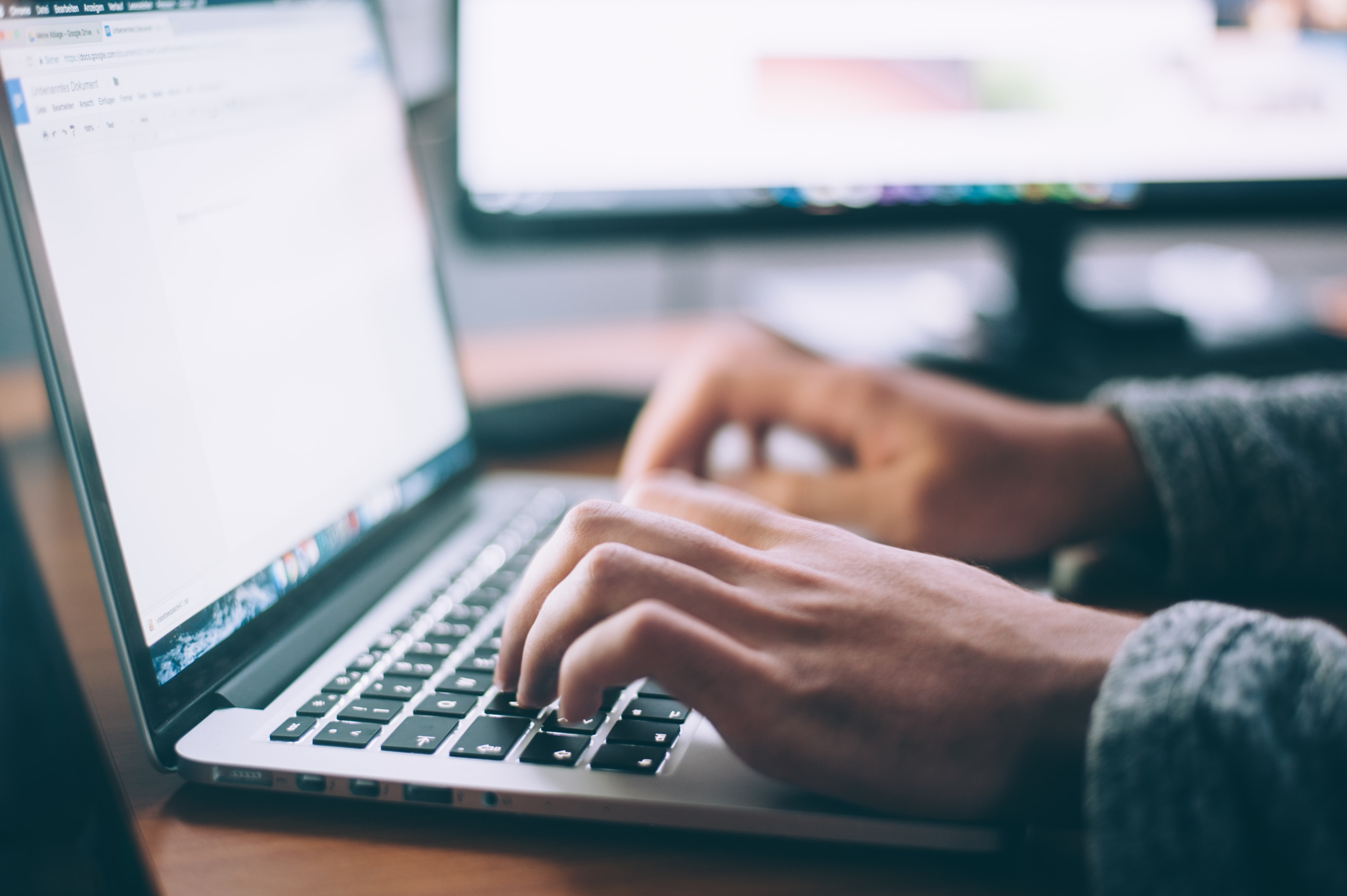 It's tempting to believe that your effort is made once your site appears in search engine results. But unfortunately, there is still a long way to go regarding your search engines' work.
Maintaining a high search engine ranking and a steady stream of new clientele for your business website demands consistent attention.
SEO isn't something you can just do once and have it work. Keeping your site up-to-date is essential if you want it to continue doing well in search engine results, as both online trends and technology are always evolving. However, maintaining your website's SEO strategy is a time-consuming and important task.
7. Enhance the Quality of Your Images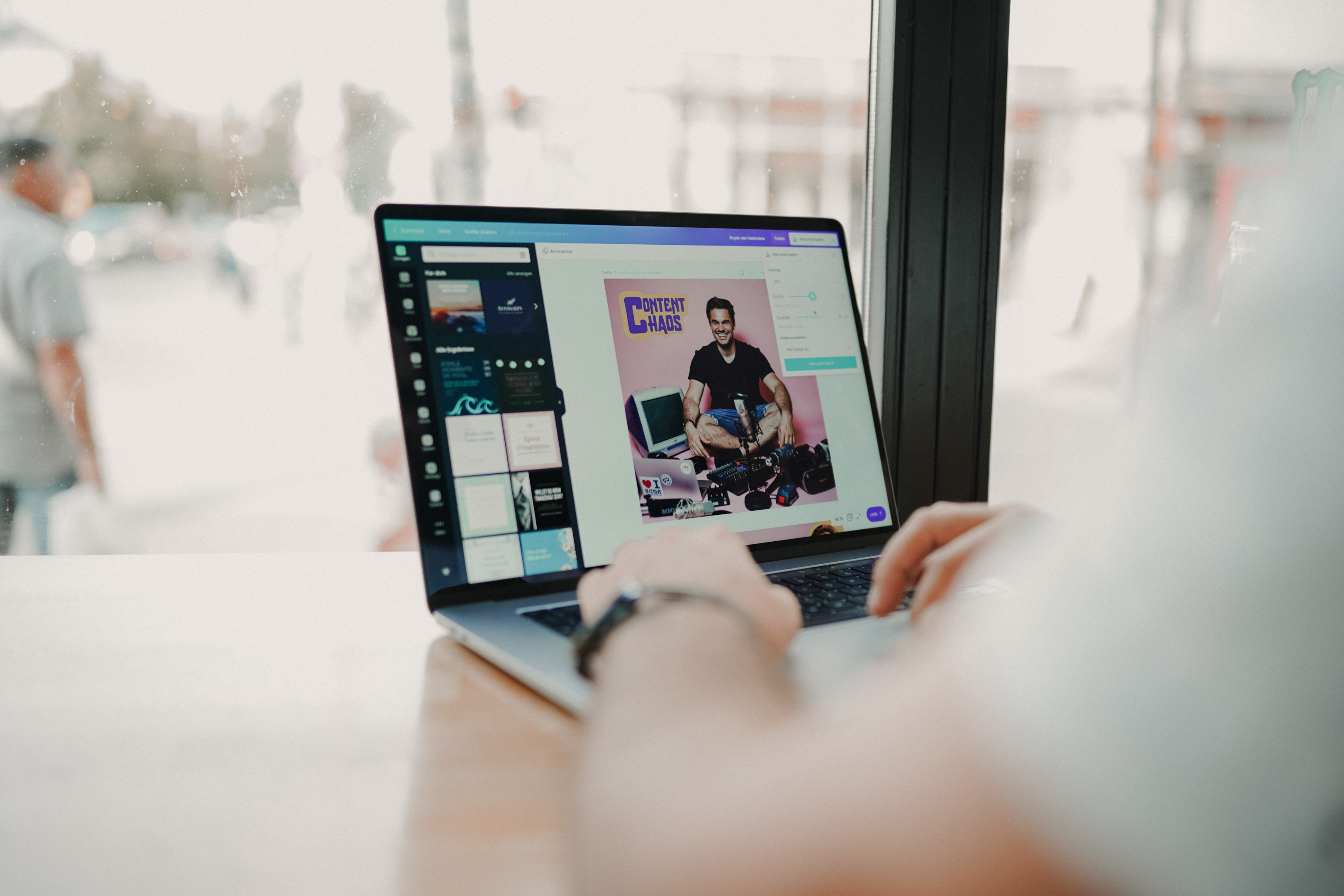 Search engines can realize that the images on your page are relevant to the terms a user searches for if you optimize them using alt text. When an image cannot be viewed, the browser will show the corresponding alt text to describe the image.
Search engine crawlers can only read the HTML code on your site, so if you use photos without alt text, they won't know what they are looking at. Including alt text, however, helps search engine crawlers better grasp your pages' content, which in turn improves your page's search engine rankings.
8. Boost Your Site's User Experience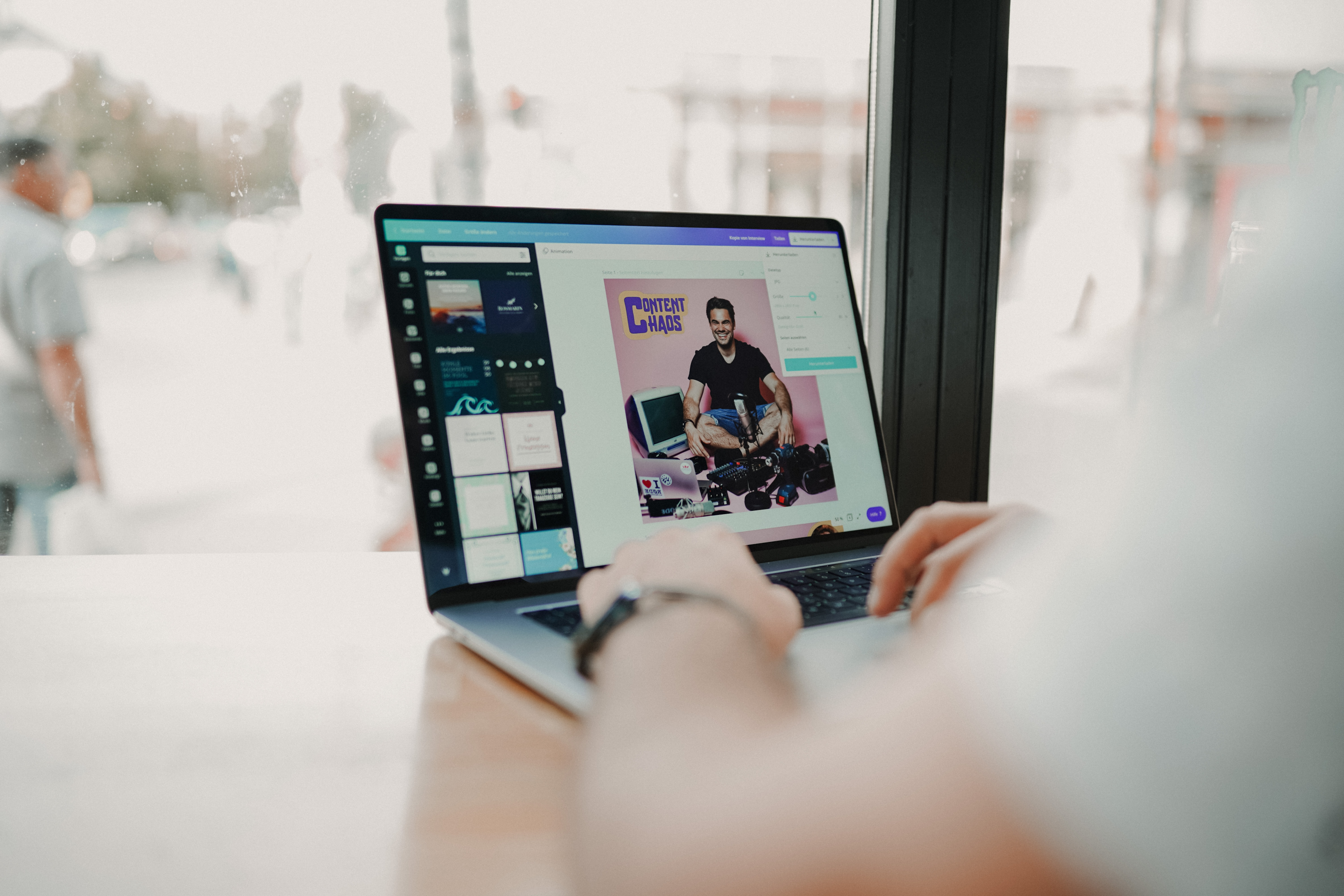 Search engines prioritize the presentation of useful results and favor sites that give a pleasant browsing experience (UX).
The phrase "user experience" refers to a broad range of aspects, such as usability, functionality, design, and more. When designing a website, it's important to focus on both aesthetics and functionality to give users the greatest possible experience.
As a result, you can ensure that visitors to your site have a positive experience and come away having gained useful knowledge about your company and its offerings. Also, this is a good signal to give to major search engines like Google.
Therefore, be sure that your site has excellent design and usability features if you want to maintain higher rankings in search results.
9. Track Your Progress
It may take several weeks or months before you see results from your SEO efforts, as it takes time for search engines to crawl and index your site and start showing its pages in search results.
Keep an eye on the number of new visitors and the origins of their clicks after implementing an SEO strategy change. To determine if the people landing on your website are interested in what you offer, you need to analyze data like bounce rate and conversion rates.
Conclusion
This article should provide you with a solid foundation in SEO optimization. Users who find a site through an organic search are highly qualified leads because they seek a specific solution to their problem. In addition, better brand interaction can occur if the user discovers the site via a search engine.