At this point, we all know how important SEO is for building a business. However, is there a link between search engine optimization and social media? Remember, no business today can afford to ignore social media or SEO these days. So what is social media SEO? Let's find out.
What Is Social Media SEO?
SEO is about optimizing content to ensure it appears higher on search engines. On the other hand, social media SEO strategy emphasizes using social media interaction and links to improve SEO ranking. You can gain traffic through social media posts and engagement with keyword terms on these platforms if you have accounts on such platforms.
Social media isn't all about attaching images and videos to your timeline. It's about building brand recognition, showing what you can do, and sharing important information. Doing this drives organic traffic to your social accounts.
Social media doesn't directly impact SEO. However, it operates on social signals like liking and sharing. The more people share your content on social platforms, the more you reach your target audience.
Why Social Media Is Important in SEO?
There are at least 9 proven reasons SEO benefits your business. However, in this day and age, using a social media SEO strategy is recommended. After all, these platforms are relevant. Additionally, social media SEO efforts allow you to get the highest possible return for your investment. Here is how social media impacts SEO efforts:
1) It's Easier to Identify Your Target Audience
Using social media, you can test the type of articles that work best with specific demographics. The resulting data can then be tailored to plan complementary content around the type of people engaging with your posts on social media, their user intent, and buying cycles.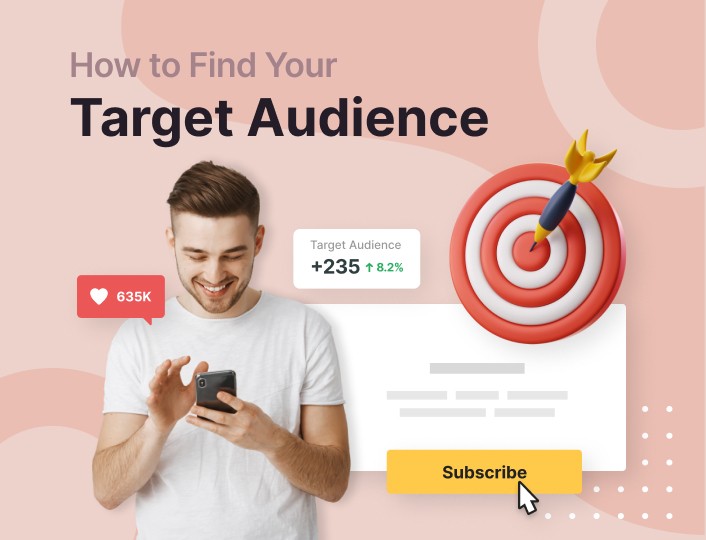 Image Source: adoric.com
Social media lets you know who is visiting your posts, what they need, and their desires and beliefs. After getting to know this, you can predict general tendencies, such as where they go online and what they look for. Therefore, you can easily tailor content to suit their needs.
Furthermore, you can use social listening, which involves reading through discussions on social media posts. This can help you focus on specific topics under discussion that potential consumers are talking about. These discussions relate to a company's business or industry and could boost your social media performance.
Social listening also lets you word your content to suit how consumers search for products and services online. Therefore, you can pick up on specific details when you utilize social listening to ensure you build the best content marketing strategy to improve your search rankings.
2) You Can Drive More Traffic to Your Website
Social media is a helpful way to drive traffic to your website while it is still young. When you launch a new website, it can take a while to start seeing results from your SEO efforts. Additionally, optimizing your website will take time. Afterward, search engines need to familiarize themselves with the site. It would help if you also created multiple backlinks to encourage customers to start clicking on your website and social media site.
Image Source: eternity.com
Before all this happens, you can easily utilize social media. The trick with using such platforms is encouraging consumers to like your posts and visit your website, generating web traffic. Search engines would then recognize the views your website is getting and help with your SERPs rankings.
You can also make your Instagram posts ads to get you more traffic faster. This will cast a wide net and enable more people to see you faster. Paid advertisements help you land your target audience. Furthermore, you also get to build your email and retargeting lists that help with social proof for other promotional or partnership programs.
3) Increased Online Visibility
To increase domain authority, you have to build quality backlinks. They are important to build domain authority. Social media efforts are an important method for backlinking. Additionally, as long as your target audience relates to your content, they will probably share it leading to increased online visibility.
Image Source: digitaltrails.com
Increasing your credibility as a business with multiple social media sites will increase the number of inbound links. After all, the more backlinks you build, the more visibility you acquire. Eventually, bloggers and content creators will create backlinks with the content on your page.
Social media SEO helps you with the task of building links by making it easier for you. Sharing your content over your social business accounts allows your followers to share it with their network. Thus, using your followers to share your content widely delegates link-building to social signals.
4) Building Search Demand
Sharing content with your social media users builds engagement. Additionally, consistently posting high-quality content to your social media pages helps build your site's visibility. Hence, when you grow your brand awareness through social media, most potential customers will likely search for your brand directly.
Image Source: realguymarketing.com
You might still need to beef up your SEO efforts. However, you can always start with social media SEO to launch your brand. Furthermore, the more visibility your posts get, the better your chances of landing potential consumers. Plus, this method will still allow you to rank even if you have fewer backlinks than your competitors.
5) Social Media Is a Great Place to Conduct Keyword Research
Social media platforms have trends that show you what people want to follow and read about. Additionally, trends are a helpful tool that helps you find keyword opportunities from social media signals for your content marketing efforts. For instance, publishing popular catchphrases like "ask the expert" on your social media platforms is highly recommended.
Image Source: brandignity.com
This strategy will help boost your content's engagement and ranking. You can also find new ideas and methods, like Q&A keywords, to ensure your target audience gets the answers they want. Remember that your industry might heavily depend on stimulating your audience with small prizes or tokens of appreciation for well-answered questions. This will give your posts and social media marketing efforts more and more traction, which might see you ranking well on search engine results.
6) Improve SEO Ranking Signals
Social signals are not a ranking factor. Ideally, there are important SEO ranking factors you need to know. Social media still benefits SEO by helping you optimize your images for both SEO and social media.Furthermore, you boost engagement and social media visibility when you search-optimize your page and track your progress using an SEO dashboard.
Image Source: hovidigitallabs.com
Getting traffic to your page is important, which is why targeting the right audience with your content is crucial. When you get the right audience with the right content, they will become return consumers. This is what you want since Google recognizes the length of each interaction on your website. Therefore, the ranking algorithm considers this traffic and sends site crawlers to your content.
Additionally, highly targeted posts on your social media platforms can be used multiple times to increase the average time spent on your social media networks and website. This is a sure way to increase your Google search rankings. Visits with links directly from your social media accounts will be recorded on value metrics that search engines will interpret and rank your website accordingly.
7) Social Interaction Data Helps Improve Your SEO Content
Interaction data used by search engines to rank content includes features like time on page, bounce rates, and time on sites. You can improve these metrics by measuring and testing interactions on your social media sites. Ensure you use your brand's social communities as a sounding board to test the content that works, when it works, and how it works.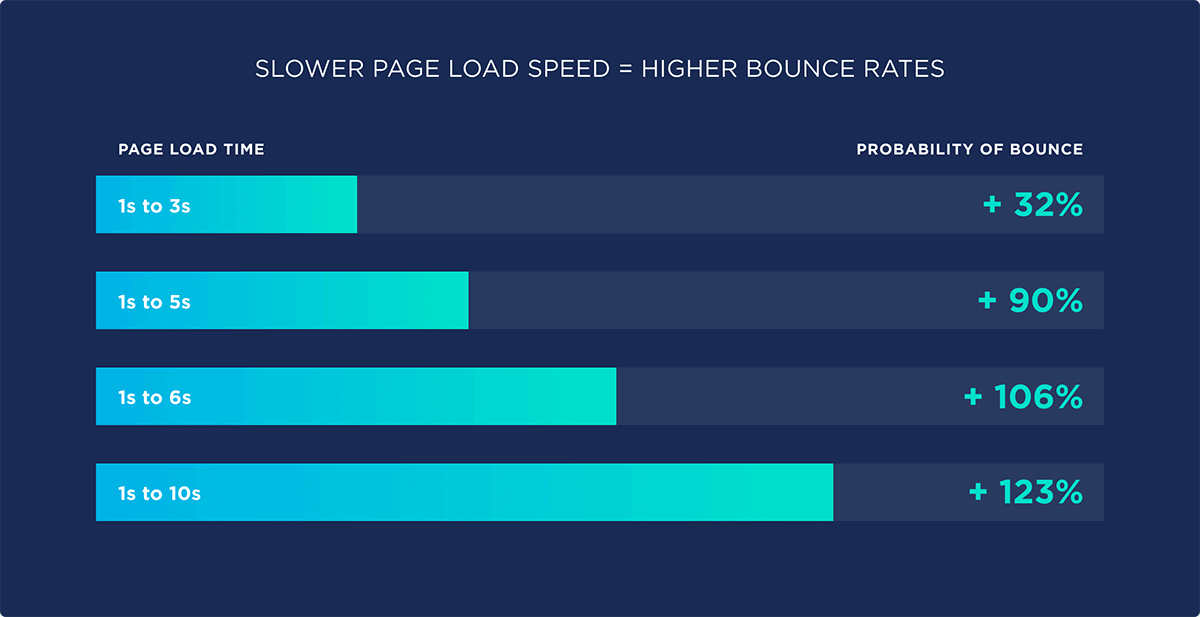 Image Source: backlinko.com
You can also use your social media interactions to improve your SEO title and meta description. Additionally, these interactions can inform you about the topic clusters you should build on.
8) You Can Get Your Content Indexed Faster by Posting on Social Media
Posting on social media gives you an edge since your content will start to attract social signals. Once you publish new content, posting it to your social media sites will start getting clicks, views, and shares. Therefore, Google is alerted that a page needs to be crawled and re-indexed.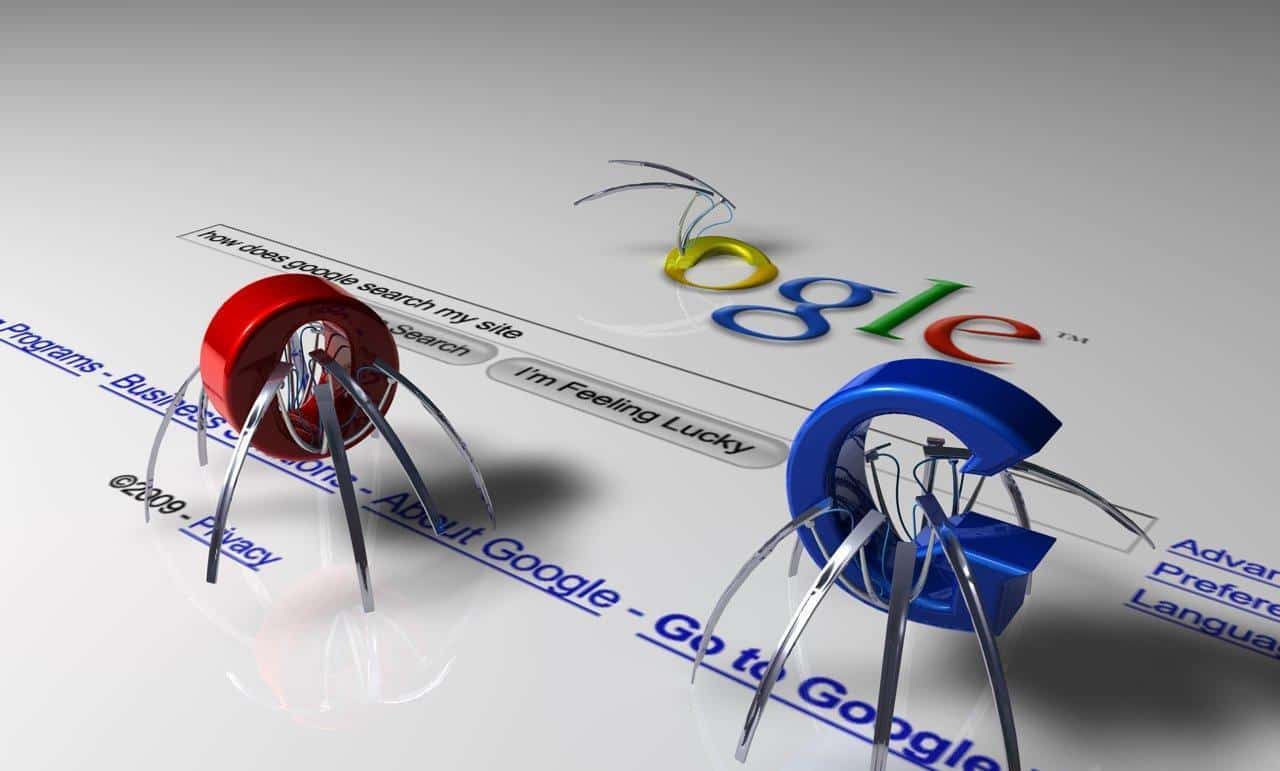 Image Source: contentworks.com
It takes between 4 days and 6 months for a site to be crawled by Google site crawlers and attribute authority to your content. Therefore, posting your social media links to your website and vice versa encourages clicks and views to get your content indexed faster.
9) Generating Content Ideas
Image Source: sparrhobuildtrust.com
For example, social media teams can list original comments and questions from the company's Facebook page (and other social sites) and forward this list to copywriters. SEO copywriters can then use the list to provide a list of new and trending ideas in many industries like fashion and sports. This method can also find product descriptions and other content for websites. As a result, you will build your website and social channels' visibility and see an increase in traffic.
How to Integrate SEO Efforts and Social Media
Every small, medium or large business should have a social media presence. However, before utilizing social media to boost your SEO, you must develop strategies for integrating the two. Of course, there are best SEO practices to improve your rankings but combining them with social media is one of the best strategies. Here are a few tips on how to integrate the two:
a) Tailoring Your Content
Do you know how to tailor content? For instance, sometimes consumers aren't ready to make a buying decision just yet. Therefore, it is key to create informational content to help them while in the research stage. After all, they need to know more about the product or service long before they are in a position to make a purchase.
Image Source: sandstonecastlesmarketing.com
After using social media tools to estimate that the consumer is closer to purchasing, you can create transactional content. Nevertheless, ensuring seamless transitions between the differently oriented posts is important. A common mistake most SEO companies make is focusing solely on transactional content.
Concentrating on transactional content should be moderated because you won't gain any likes and shares if your social media posts are all about asks and wants. After all, your followers will get bored. Additionally, it's harder to rank if your content only focuses on marketing. Thus, striking a balance between creating informational content first and doing a follow-up with a transactional one will be more appealing.
Using Open Graph Meta Tags to Tailor Content
Open graph meta tags are little snippets of code controlling how URLs are displayed when shared on social media. They make your snippets visually stimulating and likely to be read or shared. Additionally, there are other websites you can use to preview how your content will look once you post it to social media. Plus, you can also use these websites to generate meta tags to add to your website.
b) Complementing Your Strategies
Using social media marketing and social platforms alone will not boost your rankings. There are other strategies you have to put in place to boost your visibility. Thus, finding a middle ground that works is crucial.
Image Source: influence&co.com
To find balance, you must be willing to create unique and informative content, which takes work and can get exhausting. However, you can always repurpose content on your social accounts. For example, you can use clips from one video to emphasize points in different blog posts or infographics to help explain a technical topic on a social media post.
Remember that all the content you create must be high-quality and based on comprehensive research. After all, you must tell a story with your content, appeal to your audience, and make your content useful to give you returns.
Here are features of top-notch, engaging, relevant, and informative content:
1. Articles or Blog Posts
Of course, there are different elements of a successful blog post. They include useful subheads, appealing graphics, a magnetic headline, relevant internal links, and an informative and engaging body.
2. Infographics
Infographics are visual representations of text and data (like pie charts) used to communicate complex concepts in bite-sized formats.
3. Guides
These are step-by-step instructions that describe a process. Most readers searching for guides seek information on completing a certain task. It would help if you remembered to break up the information into sections and use numbered lists when creating guides.
4. Podcasts
Podcasts are audio files with different discussions. There are millions of podcasts that talk about various topics. Also, you can easily include podcasts in your blog post, especially if you run an audio blog.
5. Videos
Videos contain informational content that might be relevant to the topic of discussion. There are two main ways of embedding videos in your blog posts: host them on a social media platform or embed YouTube videos in your blogs. Either work.
c) Structure Information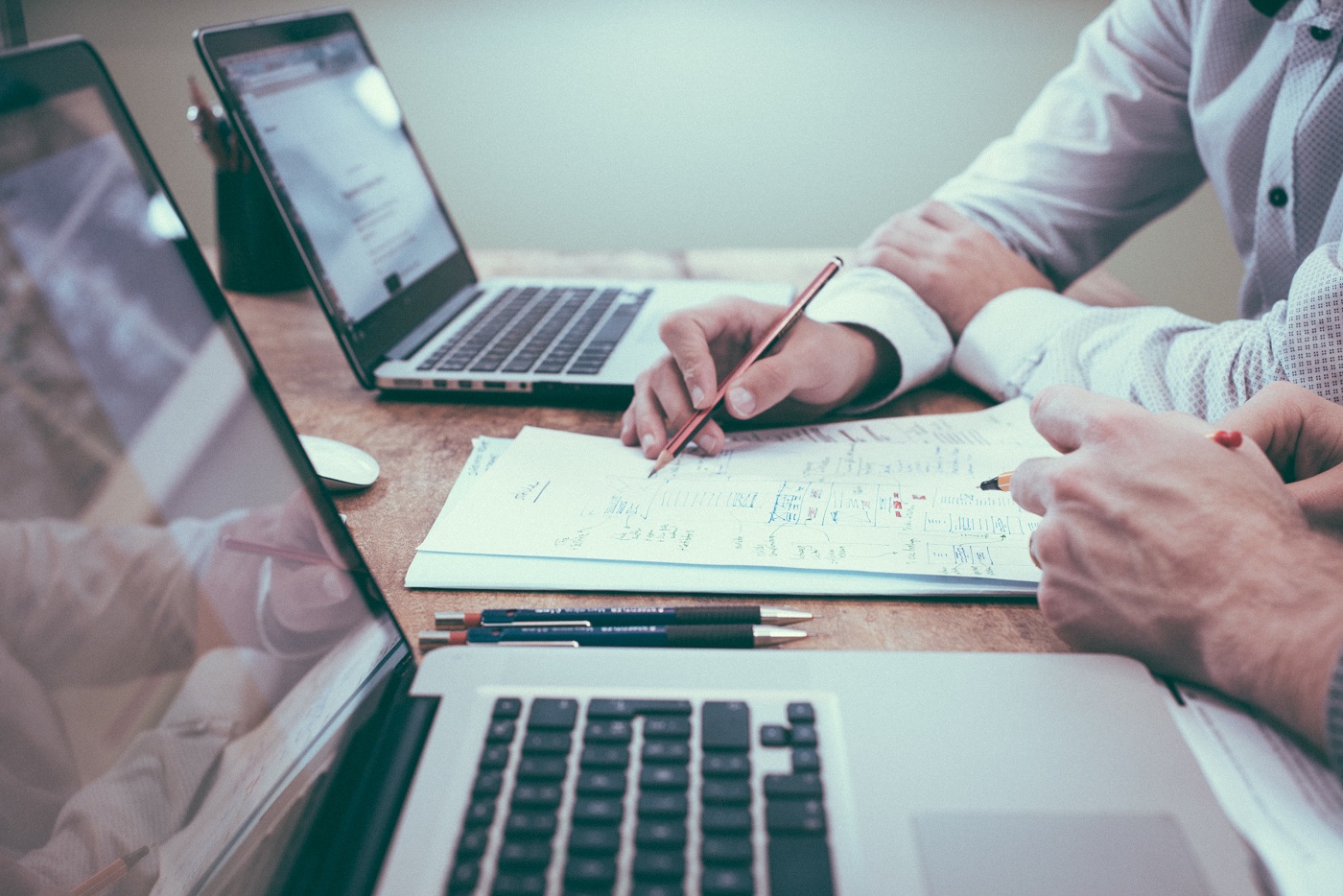 Image Source: metrica.bg
The best way to structure the information on your blog post is by using topic clusters that ensure your content has a main topic and other sub-topics offering relevant information. The main topic is called the pillar, while the sub-topics are called cluster content. In addition, including hyperlinks within your content between the pillar and cluster when structuring helps.
Social Media SEO Tips to Implement
If you need help learning where to start, we have highlighted some tips to help you get started. Building social profiles doesn't take long, and you can start sharing within a few minutes.
Moreover, social media helps improve your ranking in the long run and can be a helpful tool since SEO can be a slow process. After all, as you wait to see results from your SEO efforts, it also helps to market your brand and content through social media.
Here is how you can start:
i) Create a Good Social Media Profile
Always have SEO at the back of your mind, as it will help you to create an excellent SEO-friendly social media profile. Try to use words or phrases that a consumer would use to search for your business when filling out the "about" or "information" section. Additionally, it is not recommended to leave these areas blank or with limited information.
Image Source:weblogicnet.com
You should always include your address details to get more optimization. This gives customers a sense of security. Also, your company's profile should always include links to your social media pages and vice versa since it helps customers find you easily. Finally, your business should be listed in the right category on social media platforms.
ii) Create a Google Business Page and Listing
Google is an excellent tool for getting your business out in the world. Signing up for a Google listing or business page is an opportunity to link all your social media profiles on the page. Additionally, don't shy away from filling in the "about" section with relevant keywords that describe your business. Fill in as many fields as possible, and update your address, open hours, and phone number.
Image Source: thedrum.com
Using the Google Business Profile will help you optimize your page and rank in local Google searches. Customers can now easily connect with your business and find you on any platform. It will bear fruit if you spend 10 minutes daily optimizing your information and content on your social media.
iii) Shareable Content
A key ranking factor in SEO is link building: either internal or external linking. This means having websites that link to your content and links to other websites' content. In a nutshell, it's creating and maintaining a good relationship between websites.
Image Source: primedesignsolutions.com
The more quality websites you interact with, the more Google recognizes your website as an authoritative domain. Therefore, if you create content that people want to share, you can give your website weight in social signals and inbound links. Of course, it would be very helpful if you also tried to capitalize on trending topics to acquire new followers each time.
Of course, you should know that there are bad practices when it comes to link building. They include practices like:
Buying and borrowing links.
Having only one link-building strategy.
Using the wrong tools.
Not personalizing your outreach e-mail.
Targeting domain authority over website relevance.
iv) Use Pinterest
Setting up an account on Pinterest is great for building links and conducting keyword research. To increase your content's visibility on Pinterest, you should add keywords within the title of a Pinterest board. Remember, you have at least 500 characters, so it's easier to describe an individual pin using keywords. You can further customize your pins and add your physical location to them.
Image Source: startups.co.uk
Google ranks and indexes work from websites with a lot of traffic, and Pinterest is one of them. Pinterest allows you to maximize your SEO efforts and increases the opportunity for your content to rank higher on SERPs.
The Bottom Line
SEO is not a rushed process. However, with the help of social media, you can improve your brand's visibility more quicker. The lines between social media and SEO are blurred such that both have to work together for the best results. After all, the key to any good marketing strategy is slowly growing your brand and business over time.
Featured Image Source: edkentmedia.com