If you are an orthodontist, you understand the importance of establishing and sustaining a strong online presence. Utilizing SEO strategies will help you stand out from the crowd in the midst of stiff competition. In this post, we'll go over some doable strategies for enhancing your orthodontist search engine optimization to boost your site's traffic. Read on!
What Is Orthodontist SEO?
Search engine optimization (SEO) is the technique used to boost a website's ranking on search engines like Google or Bing. Similar to other SEO strategies, orthodontic SEO involves improving a website's content, architecture, and on-page SEO elements in order to increase its exposure and organic search traffic.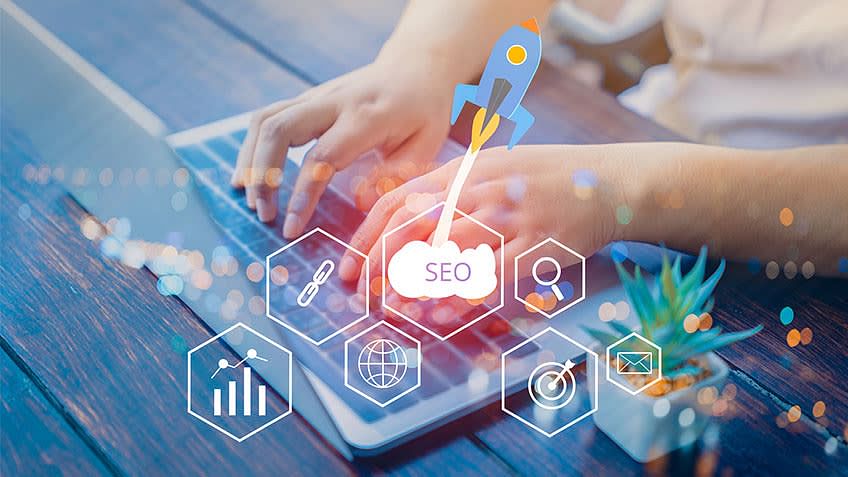 Image Source: simplilearn.com
In essence, it assists orthodontists in increasing the visibility of their office in online searches and attracting potential clients looking for orthodontic treatments locally. A range of strategies, including keyword selection and use, content and metadata optimization, and the development of high-quality backlinks from other websites, can be used by an orthodontist to optimize their website for SEO.
10 Tips to Improve SEO Organic Traffic for Your Orthodontic Practice
Image Source: searchenginejournal.com
Most practices turn to an orthodontist SEO company to boost their ranks in the highly competitive industry of orthodontic marketing. Nevertheless, there are a few things you can do to raise the Google ranking of your website even if you aren't an SEO expert. Here are 10 suggestions to help you get started with search engine optimization.
1. Build and Maintain a User Friendly and Fully Optimized Website
There is more to orthodontic SEO than just creating a website. Creating a user-friendly and optimized website is critical if you want your brand to grow and stand out as a trustworthy source within your industry.
Image Source: slamstrategy.com
You should invest the money necessary to ensure that this fundamental component of your SEO approach is as solid as possible. In order to rank, a modern orthodontic website needs to have a fantastic design, be flexible, and be constructed on a platform that makes it simple to follow SEO best practices.
It's important to remember, it's not about what will work best for your team while designing an orthodontic website. Choose a design approach that prioritizes the demands of the user instead.
Mobile optimization is also a vital factor to keep in mind while designing and maintaining your site. If your website is not mobile-responsive or accessible on mobile devices, you run the risk of losing visitors as a result of a lower ranking.
2. Optimize Your Site with the Right Keywords Your Patients Use
Including relevant, high-intent keywords on your website is another aspect of SEO. These are the phrases your patients type into Google or another top search engine when looking for a new doctor. If you give it some thought, those keywords can reveal a lot about the interests of your potential orthodontic patients. Plus, the appropriate keywords can increase website visitors.
Image Source: miro.medium.com
The first step to appearing at the top of search engine results pages (SERPs) is keyword research. One quick technique to uncover keywords is to simply start typing a search phrase relevant to your company into Google, and the search engine will start displaying numerous keyword phrase options.
Remember to focus on long-tail keywords when choosing your target keywords because they often have lower levels of competition and are more targeted. The good bit is that while conducting your keyword research, there are several tools available, but we suggest using the Google Ads platform's Keyword Planner.
3. Create Unique and Original Website Content
Once you find the relevant keywords, the next step is to create content with these keywords. Your website's content can set you apart from your competitors, especially if it responds to queries or search terms that your patients enter into Google. It can increase website traffic, raise your rankings, and foster patient trust.
Image Source: riserr.com
You can generate a variety of content types, such as blog posts, instructions, faqs, newsletters, videos, social media updates, and more. Although this list can seem daunting, you don't have to complete it all at once. The secret is to build slowly and start small.
4. Use Good and Real Images
In addition to creating high-quality and in-depth content, another important SEO strategy is to optimize your orthodontist website using good and real images. This improves the professionalism of your site and makes it simpler for new patients to access accurate information about your clinic.
Image Source: freepik.com
Also, remember to add alt-tags, alt attributes, or alt descriptions so as to provide context and significance for the photographs on your website. Plus, they allow your images to be read easily by Google's site crawlers to index your website.
5. Pay Attention to Local SEO
If a virtual visit is not a possibility, your potential patients must be able to locate a healthcare practitioner who is close enough for them to see in person. This is where local SEO might be useful.
Image Source: moz.com
When your orthodontic website has a local focus, local SEO aids in its visibility in search engines. Additionally, it will assist you to rank in local search results, making it simpler for patients seeking orthodontic care to locate you.
If you haven't already, get your orthodontic services on Google Maps on local citation pages, online directories, and dental associations. Ensure that all your info is correct on all the directory pages.
6. Internal and Outbound Links
Links are a crucial component of SEO. Consider links as a vote of confidence; by incorporating one, you are signaling to search engines that the connection is reliable.
Image Source: searchenginejournal.com
Links on your website that point to other pages within it are known as internal links. These can aid in giving your viewers more context and enhancing the value of the other pages. The pages you link to may appear higher in the SERP with the use of internal links.
Links to other websites are known as outbound links. This establishes a link between your website and other orthodontic ones, informing Google that you are connected to them. You should connect to reputable and well-known orthodontic websites.
Using both internal linking and outbound linking will not only build your online reputation but will also help you gain organic traffic.
7. Optimize Your Google Business Profile
Image Source: mlufqvgtq18n.i.optimole.com
A Google Business Profile is a powerful tool for increasing patient awareness of your clinic. You can keep your profile active in a few different ways, such as by keeping it updated with important details like office hours, including holiday hours, reviews and your comments to them, images of your business, and helpful connections like a scheduling link. Additionally, it shows a practice that is concerned about giving people the knowledge they need to choose their healthcare provider.
8. Use Email to Boost Traffic to Your Orthodontic Blog
Image Source: dentistrytoday.com
You may increase traffic to your orthodontic blog by using email. You can keep your audience interested in your content and entice them to visit your website by creating a list of subscribers from your customer base and giving them regular updates, like your white paper. Email marketing and content marketing work hand in hand, so make sure you're maximizing both.
9. Use Social Media to Market Your Orthodontic Practice
Another great factor in Local SEO strategy is social media. Social media sites like Facebook, Twitter, and Instagram are great places to advertise your orthodontic practice. The platforms can be used to distribute blog pieces, promote sales, or simply provide patients with a glimpse into how your business is run daily.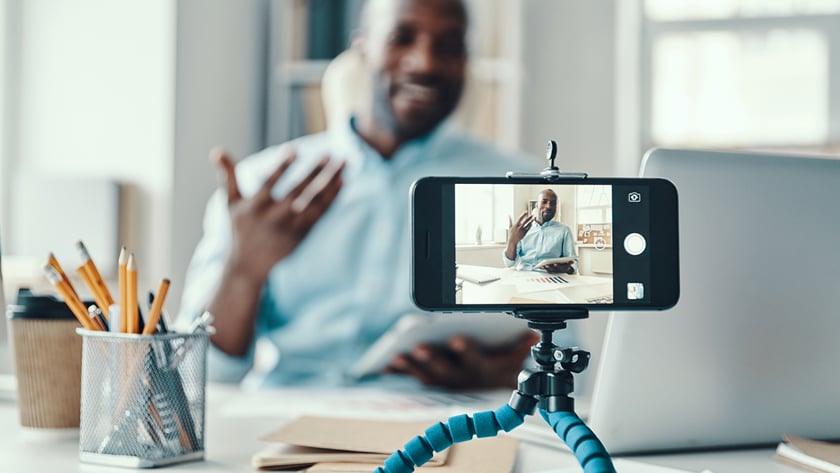 Image Source: orthothrive.com
Choose the social media platforms that are most suitable for you and that you are most at ease with. You can create a Facebook page if you want to draw in older patients. Do you want to create video content and are looking for younger patients? Go on TikTok. The best bit is that you can reuse your work on all platforms.
Remember, it's crucial to use relevant hashtags while advertising your content on social media. This will make it more likely that individuals who are interested in what you do will see your content.
10. Collect Google Reviews to Build Your Online Reputation
Online reviews are reportedly trusted by 79% of buyers, and chances are you have used them before making a purchase. Collecting Google reviews from your patients is a digital marketing approach that always pays off in terms of improving your online reputation.
Image Source: birdeye.com
Your orthodontic practice will be on the first page of Google results when someone searches for it. This will influence people to select you over your rivals. Remember, although positive reviews can assist you in gaining new patients, it's extremely important to react to bad reviews professionally.
What Are the Benefits of SEO for Orthodontists?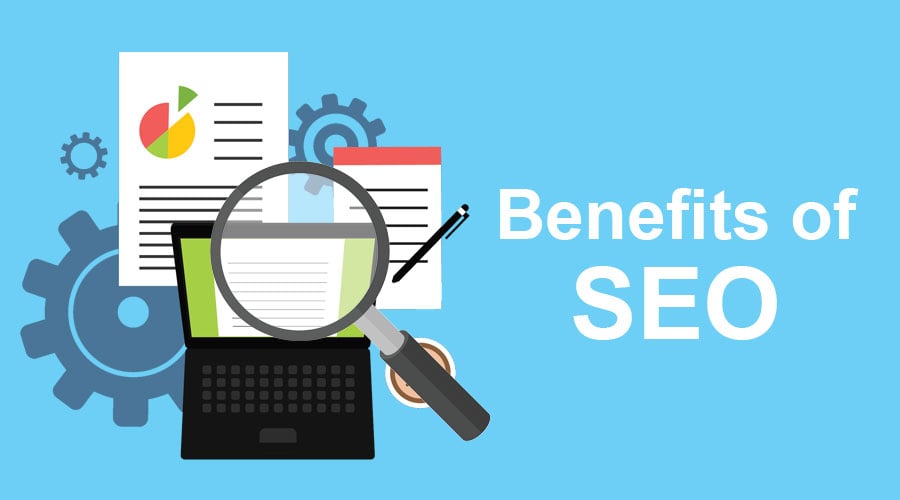 Image Source: educba.com
It is no secret that SEO can be very advantageous for businesses, especially dental practices. Your firm can gain from a solid SEO strategy in a number of ways.
1. Free Organic Traffic
The fact that every click generated by SEO is free traffic to your website is perhaps the most significant benefit of search engine optimization.
That is, if you appear highly ranked on search engine result pages, you do not pay a dime every time a user clicks to visit your orthodontic website. This is in contrast to a PPC campaign, in which you must pay for every click generated by Google Ads (or whichever PPC service you use).
2. Increased Online Visibility
Increased online visibility is among the primary advantages of Local SEO for dentists. Potential patients are more likely to find your dental practice if you rank high in search engine results pages (SERPs) when they search for keywords related to dental care. This may result in more website visitors and new patients for your company.
3. Generate Leads
Creating leads is another benefit of effective SEO. You have the chance to obtain potential patients' contact information when they visit your website so that you can get in touch with them later. This is a crucial phase because it is your first opportunity to make an impression on them. To draw potential patients' attention, use dynamic lead forms, audio, video, and other interactive content.
4. SEO Is a Long-Term Marketing Strategy
Effective SEO usually has a significant favorable influence on organizations within the first year, but ongoing efforts will result in improved results for several years. The amount of SEO results and ROI actually reflects the time, effort, and money put into it.
5. Excellent Local SEO Increases Your Visibility on Google Maps
This is achieved by fully optimizing your Google My Business account, which can be as simple as verifying and filling out your company information. Not all dental practices do this. As a result, those who do not will inevitably have lower Google rankings.
6. Establish Credibility and Trust with Patients
SEO does more than just influence where your website shows up in search engine results. It can also assist in developing patient confidence and credibility in your practice. A website that ranks well in search engine results pages is often seen as being of high quality and reliability by search engines, which enhances the credibility of your brand.
Frequently Asked Questions on Orthodontist Search Engine Optimization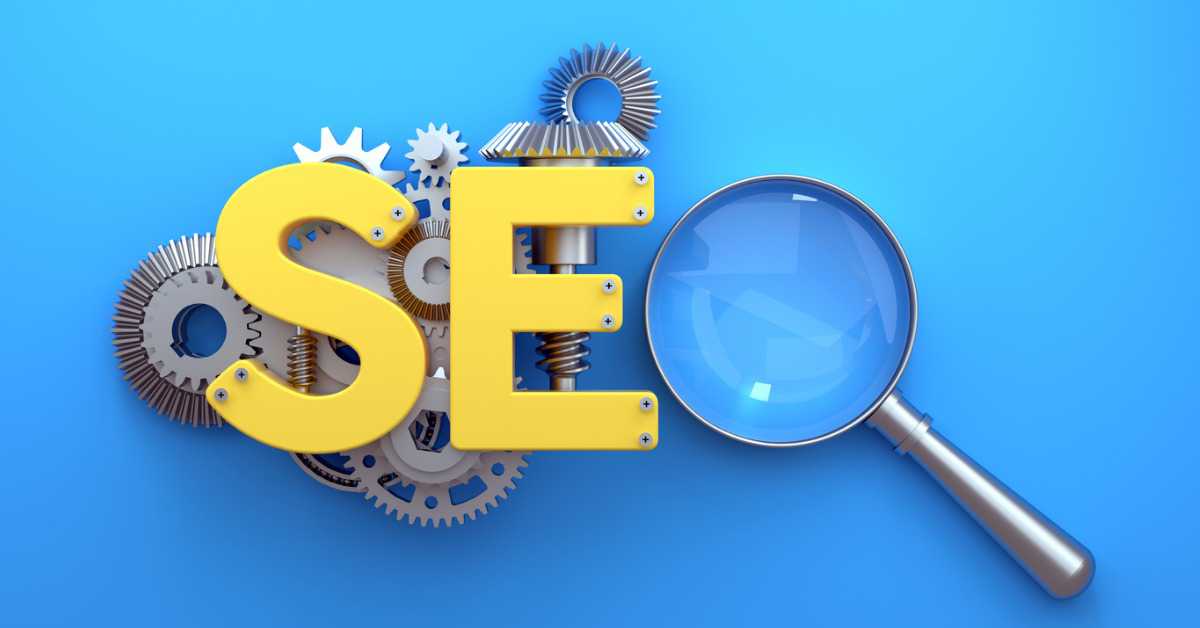 Image Source: w10.naukri.com
1. How will I know if my orthodontist SEO efforts are working?
Google Analytics for your website is something you can keep an eye on. The tool will let you know how many new people visit your website every day as well as the search terms they used to locate you. Growth, however, is where the actual evidence lies. Your efforts are paying off if there is an increase in new patient inquiries.
2. How much does orthodontist SEO cost?
Well, the cost of orthodontist SEO varies. It makes a difference if you have a solid SEO foundation from prior work or if you are a new practice with no SEO plan. If you have an SEO strategy in place then it will be cheaper to boost your strategies.
Image Source: totallyorthodontics.com