The biggest-ever quote to come from the internet is that content is king. But, when you think about it, content is really just one of the most important pieces of the puzzle. One may even surmise that search engines are king and not be entirely wrong. Let's face it, for your good content to be seen by your audience; you need the help of search engines. However, search engines do not read content like humans, so they need special treatment-sort of. Now, here is where schema markup comes in.
Not sure what schema markup has to do with your website? Long story short, it can help you reach a bigger organic audience because it is easy for search engines to read. Did you know that search engines interpret your web content as code but display it as lovely text to your human readers?
The goal of adding schema markup is to indicate to web crawlers what vital information you want to be displayed on SERPs to form a better relationship with your audience. This may all sound vague at this point, but we will tell you all you need to know about schema markup. So, first;
What Is Schema Markup?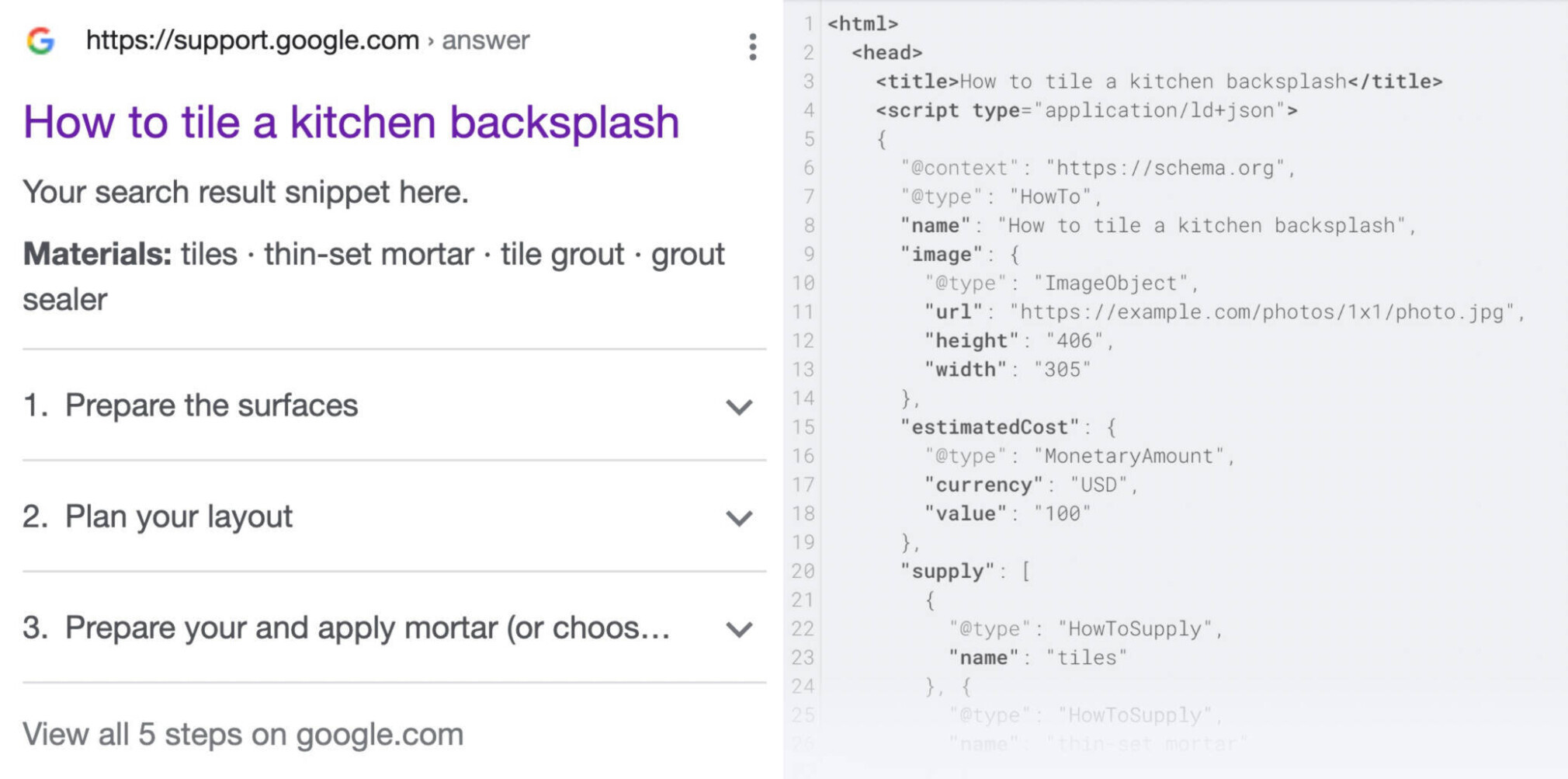 Image Credits: semrush.com
Schema markup is a code or semantic vocabulary of tags you can add to your website's HTML tags. This code will help search engine crawlers read specific parts of your website. In return, search engines better understand your website and its content and display information how you want it to appear in search engine results pages.
Schema markup is a result of a collaborative project by the most popular search engines; Google, Microsoft, Yahoo, and Yandex. Founded as Schema.org, this semantic vocabulary of tags was intended to guide you in providing information that major search engine crawlers can use to understand your website better so they can provide the best search results.
So, while other SEO best practices are designed to help your target audience find the information they need, schema markup is designed solely for search engine bots. But when search engines understand your content, they make it even easier for your human readers to find the answers they need from your website.
Why Is Schema Markup Important in SEO?
Image Credits: developers.google.com
While schema markup is structured data designed to make it easier for web crawlers to read, understand and display your web document content, it has huge benefits for your SEO strategy. Search engine optimization, better known as SEO, is a process you follow to increase your website's organic traffic. Therefore, you want to improve rankings with SEO, so more human readers see your content.
However, before that can happen, you first want search engines to understand your content to rank and display it well. Therefore, you will want to do all you can to help search engines understand your website, and schema markup is an easy way to do that. Here is why having structured data markup on your site's pages is important:
1. It Helps Search Engines Understand Your Website
Schema markup was designed to convey to search engines what your website is about. When the search engines know what your website is about, they will also understand your content better and, thus, display it better to your target audience.
But search engines do not know it all, a testament we can derive from the fact that a consortium of major search engines came together to create schema markup. So, implement schema markup to explicitly tell web crawlers what aspects of your content are about. We are talking page titles, headings, videos, addresses, telephone numbers, and more.
2. It Helps You Enjoy Better Brand Presence Through Google's Knowledge Graph
When searching for something on Google on a desktop, you will notice a big box to the right of a page when search results come back. Google calls this the Knowledge Graph, a section that displays pertinent business information for users to find. This includes addresses, phone numbers, social accounts, and reviews. According to Google, this information comes from sources that provide factual information, including content owners.
Image Credits: ahrefs.com
If you want to ace the best small business SEO practices, you will benefit the most from providing Google with this information. You can do that if you add schema markup to the website. After you add structured data markup to your site, remember to update your Google My Business account for the best results.
3. It Helps You Enjoy Rich Snippets That Increase CTR In SERPs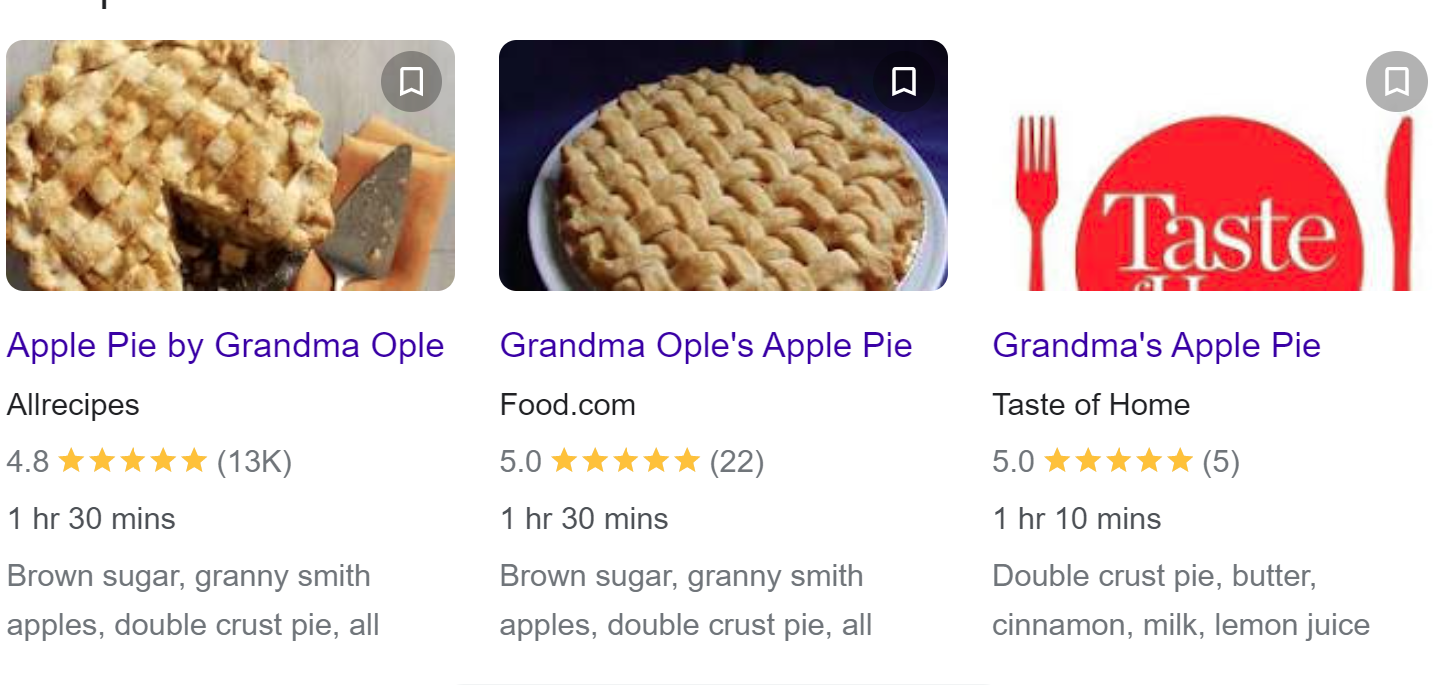 Rich snippets might come to mind when many people think of schema markup. Adding structured data markup to your site helps Google display rich results like star ratings, product prices, recipe videos and images or cook times, and more.
When users see this data, it piques their interest, nudging them to click on your links to find more information based on what they've already seen. As a result, these rich results will increase your click-through rate, also known as CTR. With a higher click-through rate, search engines will rank you higher because you seemingly have the answers people want.
But, when targeting a rich snippet, you only want to provide the most relevant content for your structured data. After all, Google and other engines will most likely penalize spammy schema because it will not help readers get their answers.
Not sure which types of snippets to target? You can add structured data for recipes, book prices and ratings, articles and featured images, breadcrumbs markup, critic reviews, corporate contacts, courses, and more.
4. It Might Help Improve Your SERP Rankings
Adding schema markup might help improve your rankings, but might is the operative word here. While there are many SEO ranking factors you can leverage, schema markup is not the most effective. According to Google's John Mueller, structured data may help with targeting and ranking keywords, but that's all you can credit it for in terms of ranking.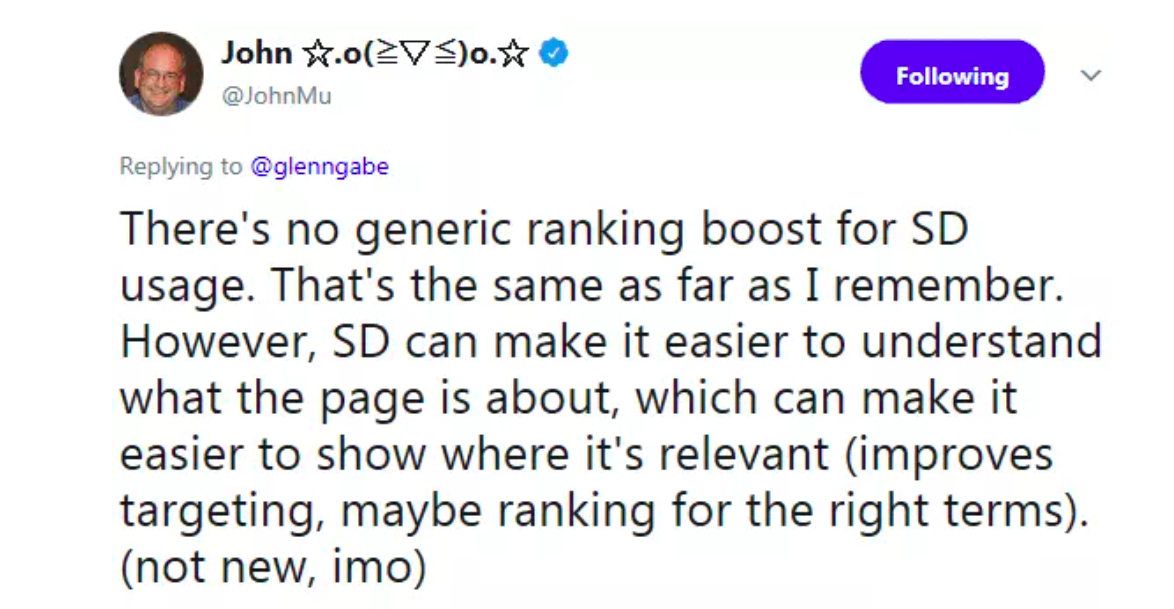 Still, it is good to try schema markup usage for better rankings, especially if you have a website that gets better traffic because of snippets. One example is a recipe blog where Google prefers displaying links with detailed snippets.
5. It Can Help You Promote Events or Sales
As we've seen, schema markup includes information on location, process, ratings, contact details, timings/opening and closing hours, etc. This information is vital for promoting events/sales. When people search for terms like events near me or restaurants near me, Google displays results that are most relevant to their searches.
For instance, restaurants near me search will yield results based on location, opening and closing hours, service options, and more. So, for example, for a local restaurant, you can use schema markup to tell Google more about your business. As a result, they will display your restaurant details when people in your area search for restaurants.
What Are the Different Types of Schema Markups?
Image Credits: wordstream.com
Structured data markup items are codes written in a language major search engines understand. So, you can use many schema markups for all types of content, like articles, movies, events, news, restaurants, books, and more. As it stands, there are over 790 types of schema markup if you were to narrow down specific niches, businesses, and offers.
If you need a good idea of what types of schema markups you can consider, here are the most common on the internet today.
1. Organization Schema Markup
This markup elaborates to search engines what a business is about. So, it provides information like the official business name, logo, address, contact details, and social profiles.
For example, a Google search for the Delante SEO/SEM agency shows the following data in search results;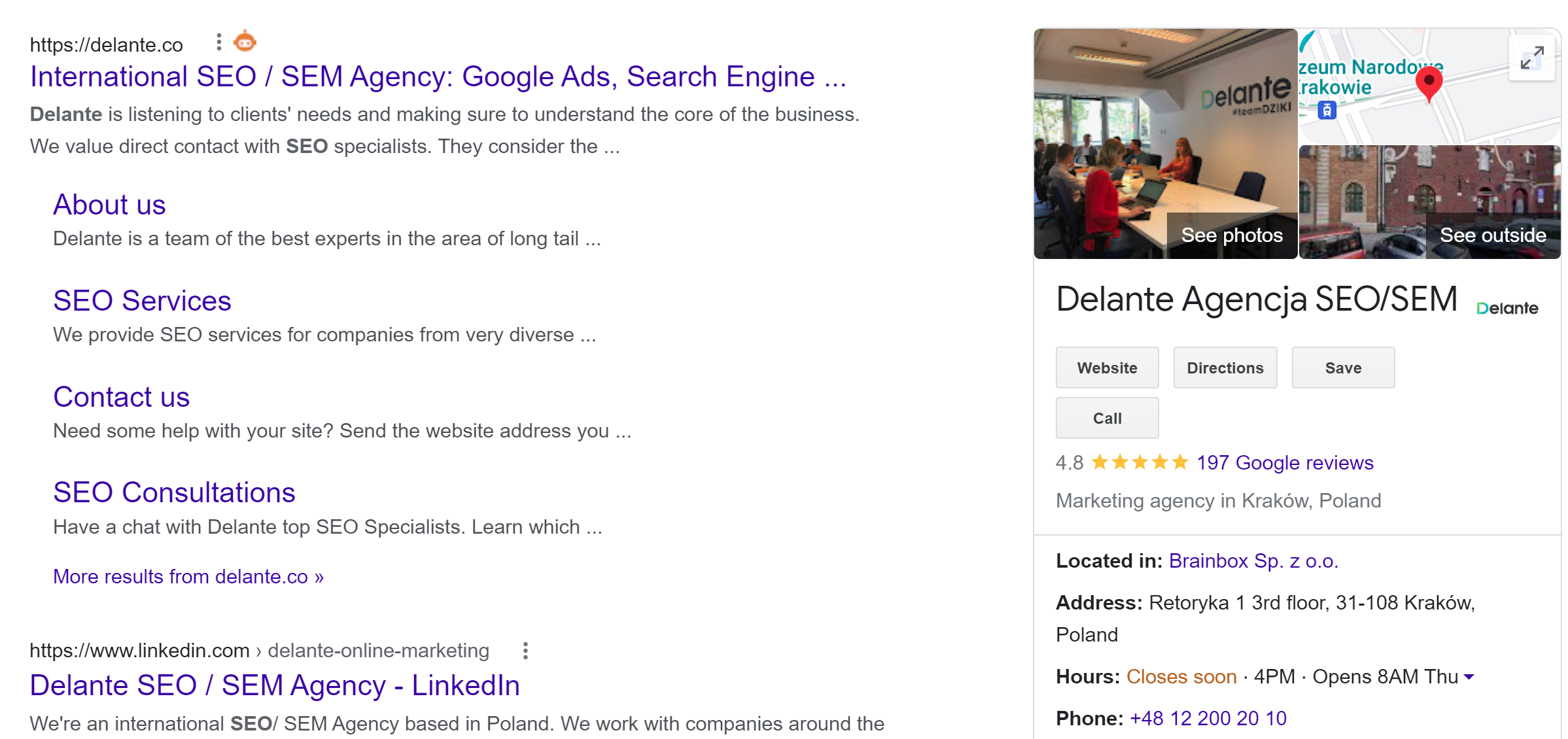 Remember that is what you see as a human reader searching for the company/organization. However, a schema markup designed for Google web crawlers could look like this code example;

2. Local Business Schema
Local businesses can benefit the most from using schema markups. This is because you will provide Google and other search engines with intimate and factual details about your business, including; location, hours, reviews, branches, and more. When you tell search engines to display these results, you can gain more visitors to your premises and website.
For example, a Google search about restaurants in New York might give results like The Doughnut Project. You can find vital details about the restaurant from the search results page, including service options, menu, hours, address, and phone.

However, the schema markup that allows all these details to be displayed on Google may look something like this;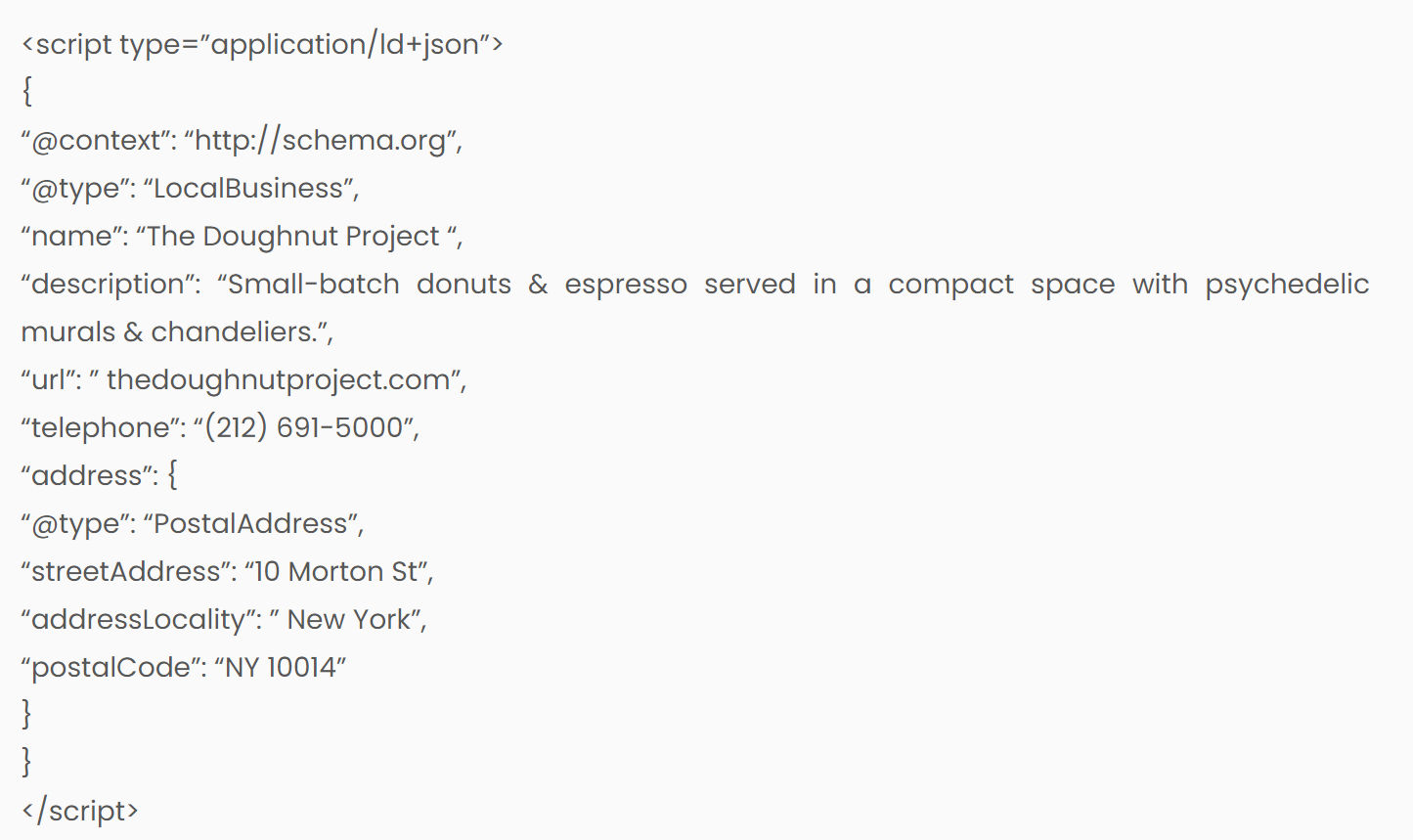 3. Person Schema
Google searches can reveal loads of information about prominent persons. The search engine often gets these details from biographies and factual publications. As such, a google search about a person will reveal their name, date of birth, parents, career, education, and more.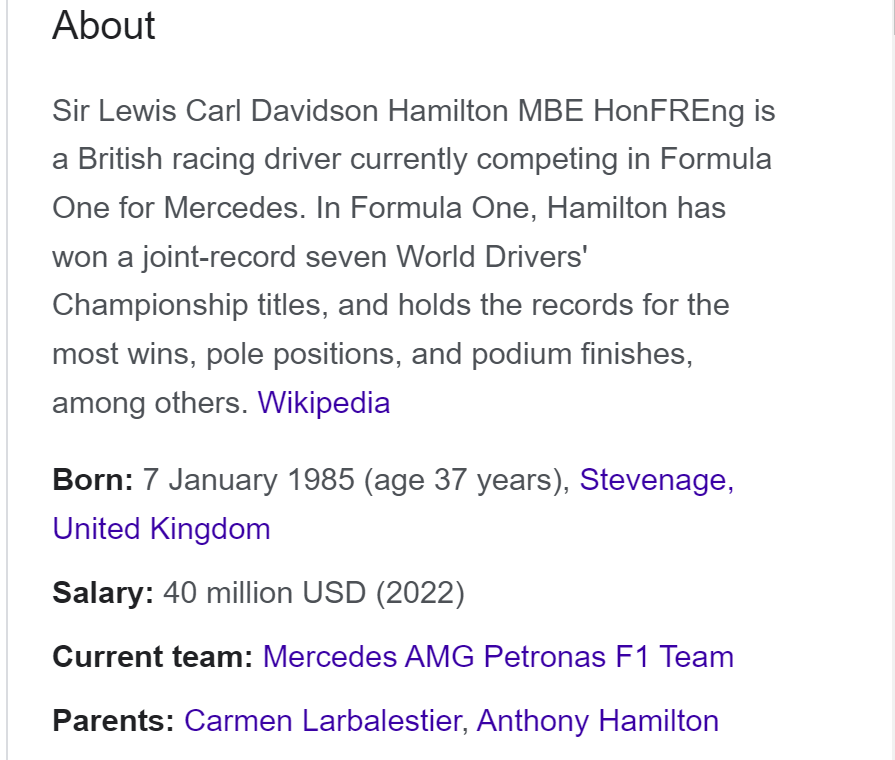 In addition, the schema markup could look like this;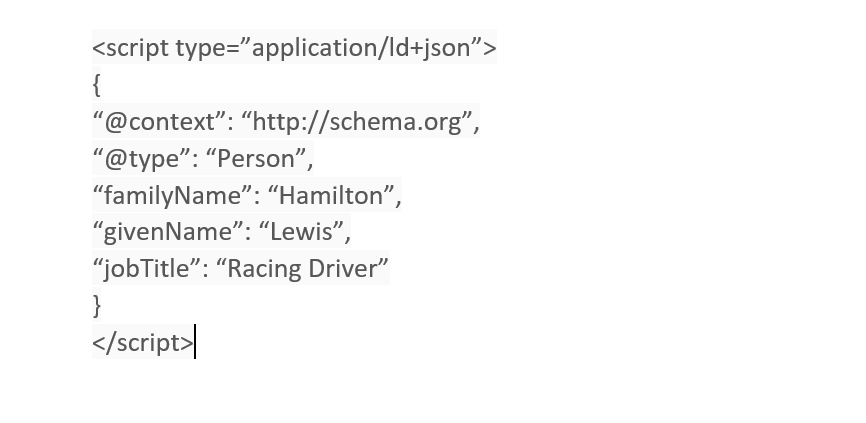 4. Product and Offer Markup
This markup is designed for shops selling products. With it, you want to display the product image, name, rating, price, and availability, among other details. Remember, this markup aims to help Google understand which element means what so it can display a rich snippet on search results. Google might not understand how you want prices and names displayed without the markup list.
So, if you sell a shower gel, your schema markup may look like this:

But to Google, the data will be structured in code as follows: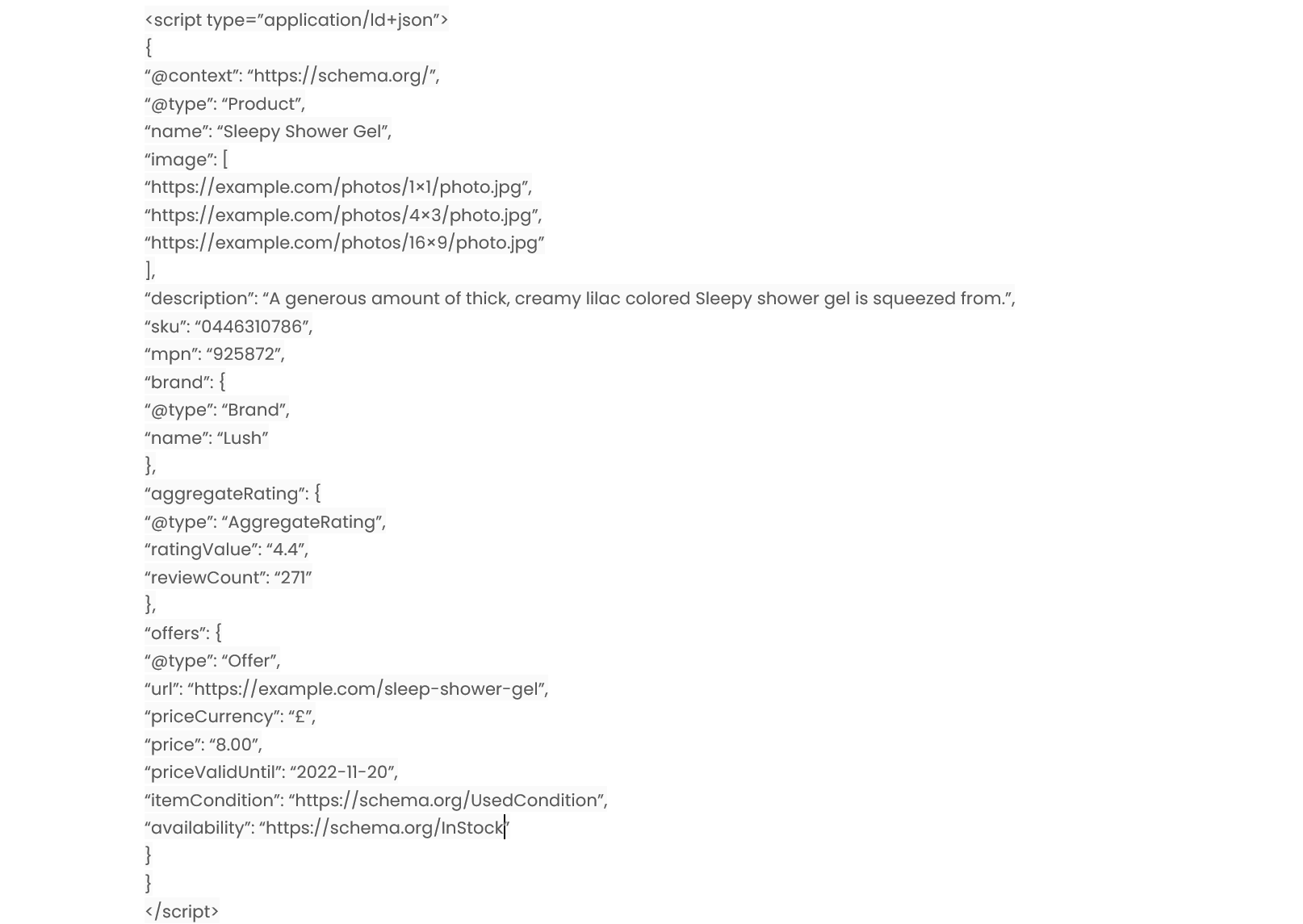 5. Breadcrumbs Markup
Breadcrumbs lists are very helpful to your website visitors. With them, you include path links that lead to their exact location on your page. Here is an example of a breadcrumb schema markup from Google Search Central.

6. Article Schema Markup
You will want to add schema markup to your news website or blog. This markup helps search engines understand and display your article titles, featured images, dates of publishing, and more. Here is an example illustrating the same.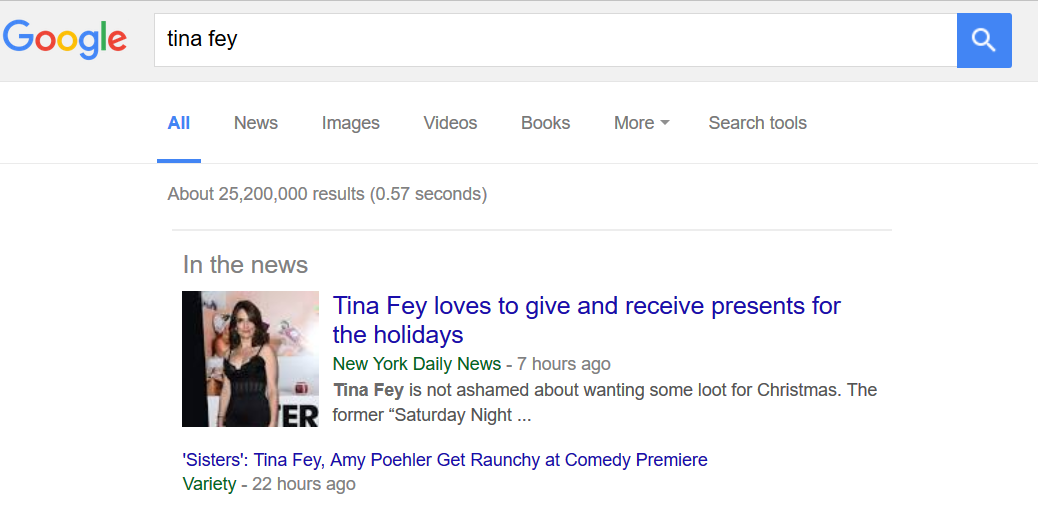 Image Credits: jsonld.com
What Are the Types Of Schema Markup Languages Available?
Image Credits: tothenew.com
By now, you have a very good idea of schema markup, but you might need to learn how to use it on your website. To get there, you must start by understanding the different languages you can use to create your HTML tag. These languages require some coding knowledge but don't worry if that's not your forte. We will also show you alternative ways to add your schema markup HTML tags if you can't code.
But first, here are the three best schema markup languages you can use with some coding experience:
1. Javascript Object Notation for Linked Data(JSON-LD)
Since Google is the most powerful search engine, you may want to use a coding language that will favor you. And as you can see from the screenshot below, Google recommends using JSON-LD whenever possible.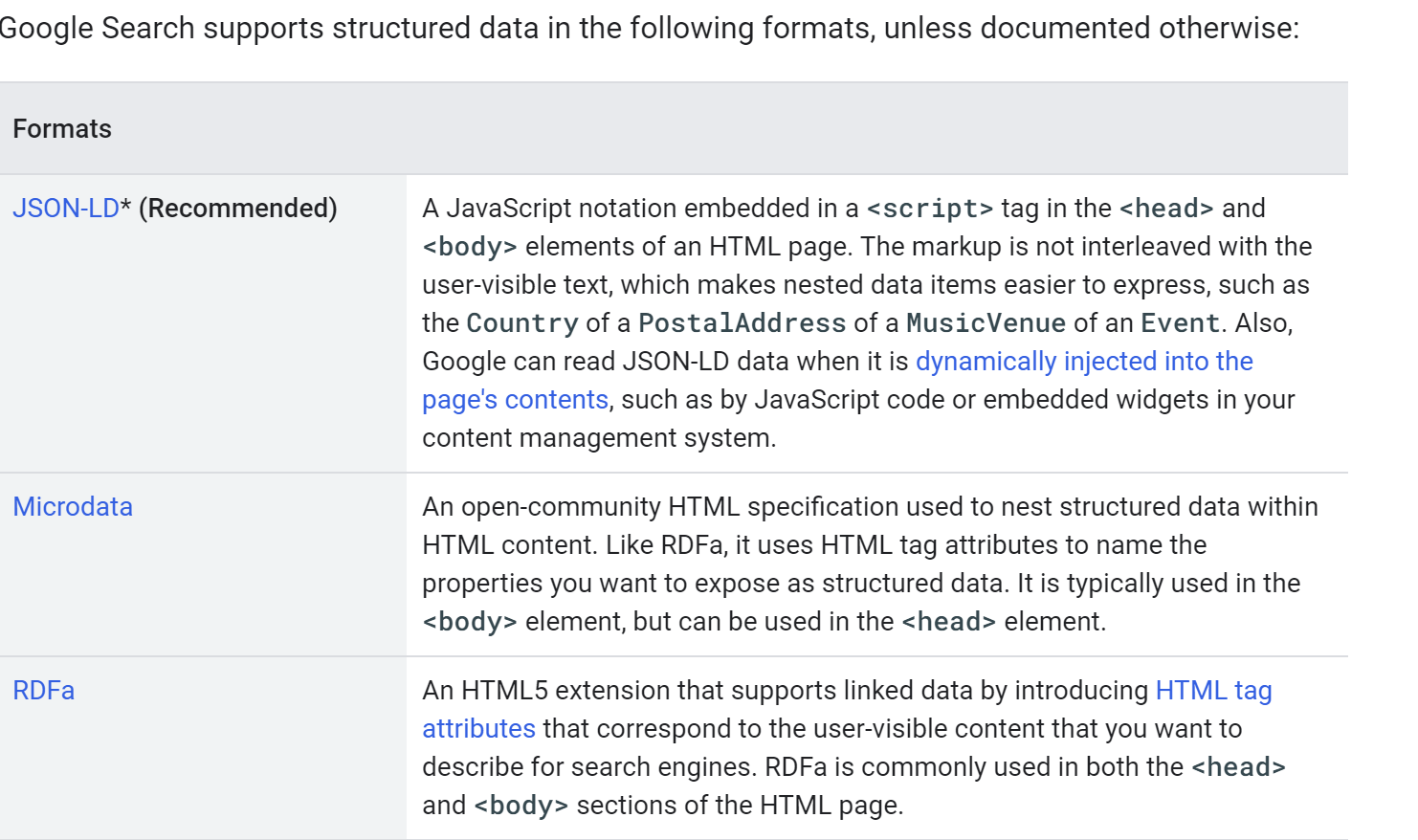 Image Credits: developers.google.com
JSON-LD is an implementation format for creating structured data in multi-dimensional arrays or attribute-value pairs. In short, this coding language annotates the elements of a web page and structures the data, making it easier to read by Google and other search engines.
JSON-LD is the easiest to implement of the three languages because you can simply paste the markup within the HTML document. Like other coding languages, JSON-LD uses special attributes to help you create the best markup. These are easy-to-understand attributes like @context, @type, and @id.
You can add your JSON-LD markup to your HTML document's <head> or within its <body> section. A JSON-LD markup will look like this: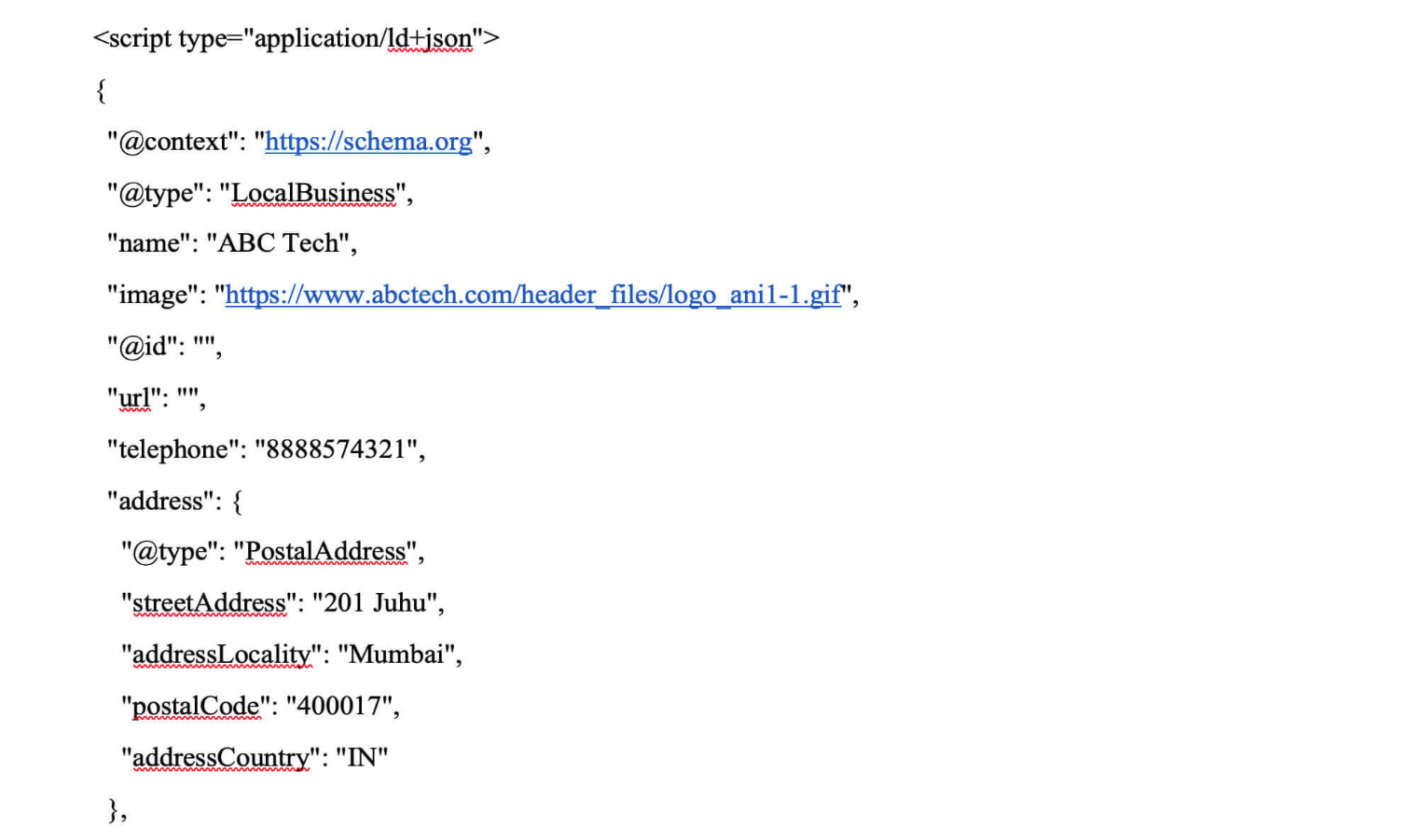 Image Credits: merkle.com
2. Microdata
Microdata is the other schema markup language you can use. It is harder to add than JSON-LD because it requires good coding skills and is time-consuming. For instance, you have to use it with all HTM tags on your web page, so you can see how this can consume your time when creating content.
Unlike JSON-LD, Microdata uses attributes such as itemscope, itemprop, and itemtype. Here is what a Microdata schema markup looks like:

Image Credits: merkle.com
3. Resource Description Framework in Attributes (RDFa)
The final language is RDFa, also called Resource Descriptive Framework Attributes. It is quite similar to Microdata, even in application, because you have to use it with all HTM tags and elements on your web page. So, it requires excellent coding skills, a great eye-to-detail, and time.
RDFa uses attributes such as typeof, property, about, and datatype. Here is what an RDFa markup looks like;

Image Credits: merkle.com
How To Generate Schema Markup Without Coding Skills
As mentioned above, you don't have to be a good coder to be able to add schema markup to your web pages. While the languages above will allow you to add detailed markup lists, you can get away with generating simpler markups with schema markup generators or WordPress SEO plugins. Here's how to do it:
a) How to Generate Schema Markup With Markup Generators
Image Credits: geekflare.com
Creating schema markups is a long process; without the best coding skills, you would have to spend hours on a single webpage. While it is worth it to create detailed markups, you can use a markup generator for basic markups in a few minutes. Some of the best markup generators you can use are:
These best schema generators mostly use JSON-LD markups since it is the most loved by Google. Luckily, the process is quite straightforward once you choose your type of webpage. You will only need to fill out the requirements and watch as the generators create a schema markup on the side.
b) How to Generate Schema Markup with WordPress Plugins
Image Credits: shoutmeloud.com
Suppose you want to make the process even easier. You can turn to your Content Management System (CMS) plugin for the code, but mostly if you have a WordPress site. Some SEO plugins like YoastSEO, All-In-One SEO, and Schema will help you create your markups in no time.
While some plugins can add JSON-LD markups, most will use Microdata since they are most compatible with the language.
How to Implement Schema Markup
Now that you know what schema markups are, how important they are, where to apply them, and how to generate or create them, these are the main steps to follow for successful implementation.
Step 1: Create or Generate the Schema Markup
For this step, decide the type of schema markup you want, then choose the best language if you want to create the list yourself. However, if you want to use a markup generator, fill out the requirements, starting with your type of webpage to create HTML codes. When done, paste them to your website and test them as follows.
Step 2: Test the Code Snippet First
Image Credits: developers.google.com
Here is the thing about schema markup- if you get a detail wrong, even as minute as missing a coma, the whole HTML tag will be unusable since search engines cannot read it. So, immediately after creating the markup, you want to test whether it is safe to implement.
You can use the Schema.Org validation tool to sniff out any problems. You can enter your URL or code snippet on the tool to tell whether you have a valid code. If the tool points out some mistakes, you can go back and correct them. If there are no mistakes, you can rock onto the next step.
Step 3: Deploy Your Schema Markup
Now that you have a valid code, you are ready to deploy it to your web pages. However, this is a detailed process that you must understand for the best results.
If you created the JSON-LD code, you can paste it into the <head> or <body> sections of your HTML. If you don't know how or where to paste the code, take the services of a good web designer who can deploy the code smoothly.
If you use Google Tag Manager, you can paste the code to a custom HTML tag and decide which pages to deploy it to. Finally, if you used a CMS or plugin, ensure you follow the deployment steps for a smooth process. You may need to inject the code directly via GTM with some CMS and plugin options.
Step 4: Monitor Your Schema Markup
Now that you have successfully deployed a valid code, you don't have to worry about unforeseen problems. However, it is good SEO discipline to keep checking on your schema markups on the Google Search Console. The platform should notify you of any missing attributes, which you can always add to maintain a healthy site.