Any business needs two things: to create connections and to convert those connections into buyers. Do you have an online business with the potential for more success if you put in a little effort? That's where SEO copywriting comes in. When you apply the best tips, there is no stopping your success as a search engine optimization copywriter.
This article will explain the most intimate details about SEO copywriting tips that can grow your business. We will cover the following:
What SEO copywriting is
How it differs from other forms of SEO marketing
Types of SEO copywriting
Benefits of SEO copywriting
Elements of SEO copywriting
SEO copywriting tips to use today
By the end of this guide, you will have the best knowledge about tailoring your copy to please search engines and, at the same time, creating high-quality content that your target audience wants to consume.
So, let's get into it!
What Is SEO Copywriting?
Image Credits: keysandcopy.com
SEO copywriting includes creating content that ranks on top search engines and appeals to your target audience to read and take action- such as buying a product or service your business sells. As the term suggests, SEO copywriting encompasses two parts of content marketing: search engine optimization and copywriting.
Let's define each, so you have a feel of the science is all about;
a) Search Engine Optimisation
Image Credits: searchengineland.com
Search engine optimization or SEO is a content creation strategy designed to help your content rank highest on search engines.
When a user types something and hits enter on a search engine like Google or Bing, the search engines provide the most relevant results to their search item.
But, there is a lot of competition on search engines, and you will find other businesses or websites offering the same products or services as you. The catch is to optimize your content using SEO strategies so that your web page is among the results the user gets above.
Search engines use algorithms that decide which content or webpage provides the most value to the user. So, you also need to write content that provides solutions to your readers. Here are some SEO tips to guarantee your content will rank highest:
Perform keyword research to know what your target audience is looking for
Select the most high-value keywords
Create content for the selected keywords and design it for user intent
Employ SEO practices like on-page SEO and off-page SEO to rank on search engines
b) Copywriting
Copywriting is the science and art of creating copy that influences the reader to take action, such as buying a product. The best definition of copywriting may have come from Bruce Bendinger, who terms it a skilled craft and verbal carpentry.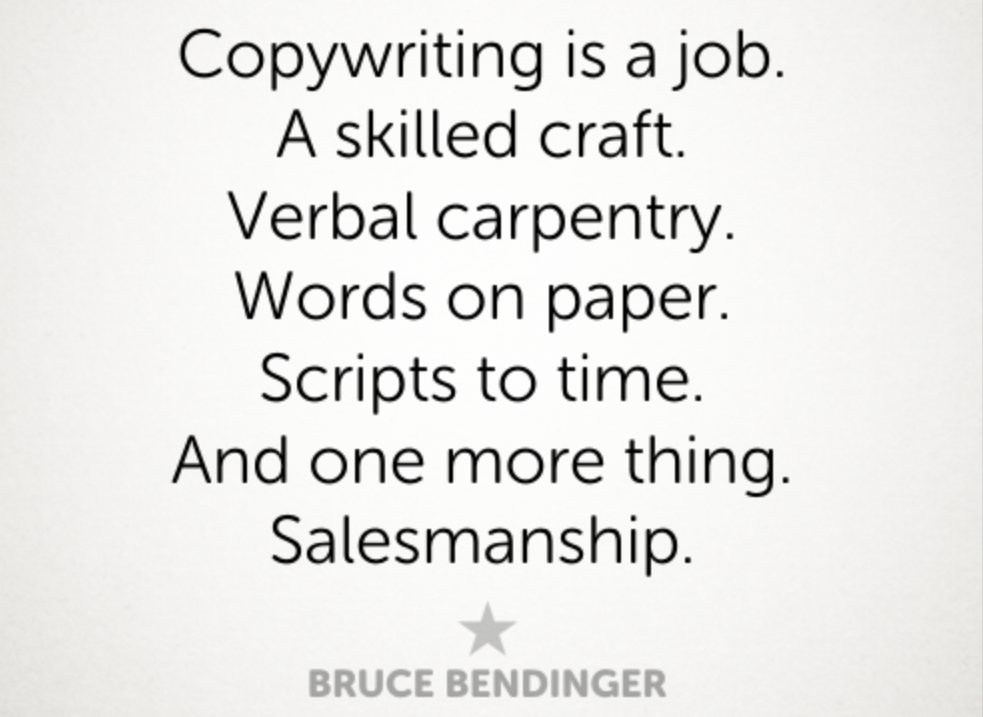 In simple terms, copywriting promotes a product, brand, or service using carefully selected words and structure. The end goal is salesmanship; the content needs to convince the reader to buy, subscribe, or do any other action that will lead to a transaction.
But, while it may sound easy, a copywriter still needs the best hacks to be successful. Some important elements of copywriting include research, understanding user intent, storytelling, and conversion.
How Does SEO Copywriting Differ from SEO Content?
As you can see from the definitions above, SEO copywriting needs content creation and marketing mastery. But how does it differ from SEO content?
Image Credits: siegemedia.com
The main difference between SEO content and SEO copywriting is the end goal. In most cases, SEO content is designed to educate the target audience and rank on search engines.
On the other hand, SEO copywriting is designed to educate the audience, rank on search engines, and, most importantly, convert the audience into leads and, later, sales.
Types of SEO Copywriting
Here are the different types of SEO copywriting you can work on today:
a) Landing Page
This is a web page designed to market a business or a campaign. In many cases, this page will contain little content, with its main feature being one or more CTA buttons. So, the sole purpose of a landing page is to convert a lead into a subscriber or buyer.
b) Sales Page
Unlike a landing page, a sales page is loaded with more content to market a product or service. Generally, a sales page will detail features, benefits, testimonials, and CTAs to encourage site visitors to transact.
c) Ad Copy
Copywriting has long been associated with ads. In the years past, copywriting included creating ads for billboards and other traditional marketing avenues. Today, most ad copy is created for digital platforms with PPC ads, Facebook Ads, Instagram Ads, and more. Ad copy uses target keywords to entice readers to click and transact.
d) Product Descriptions
The content here engages the reader and persuades them to buy a product. Still, you will use relevant keywords to reach your audience and then write copy explaining the product's features and benefits. A link to purchase is also necessary here.
e) Website Copy
Any content on your website that is not part of your blog post is part of SEO copywriting. Some examples here include the About Us page and the Services page. These pages build brand credibility and are designed to lead readers to transactional pages on your website.
Benefits of SEO Copywriting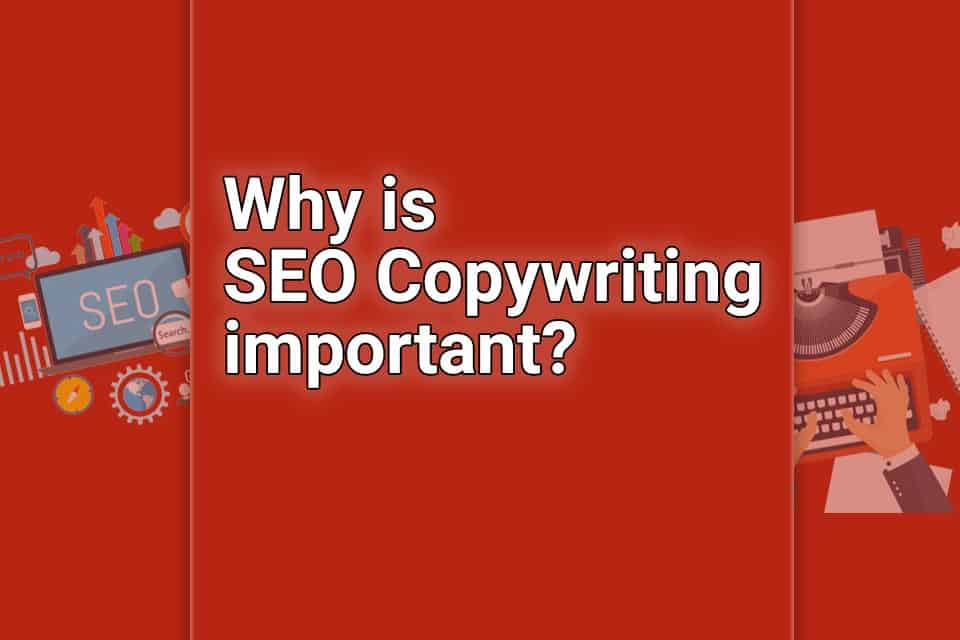 The art of good copywriting relies on good and persuasive storytelling to connect with the target audience. If you get it right, here are some of the benefits of SEO and copywriting you will get:
a) Increased Traffic
If you nail the SEO copywriting, search engines will reward you with more organic traffic.
Organic traffic refers to people searching for what you offer and may not have heard about you. In short, your web page appears in their results list when they search for your services.
It goes without saying your content needs to be good and your salesmanship excellent to convince them to buy or subscribe.
b) Increased Conversion Rates
As you we've seen, organic traffic refers to users looking for what you offer, and because your SEO strategy is good, search engines recommend your website to them.
The best thing about organic traffic is these are people ready to engage with your business further. So, they are ready to buy or subscribe to your offer; you need to convince them that your business has the best solutions for their needs.
So, while optimizing for Google, Bing, and more engines, tailor your content to engage your target audience. If you provide them with enough information, they will take action, and you may even gain repeat customers, thus growing your business further.
c) Less Competition
Marketing is one of the toughest processes for any business. It can be expensive and time-consuming, especially when competing against thousands of competitors. But, if you give more attention to SEO copywriting, you are in for the best results at a fraction of the cost of traditional marketing.
When your business ranks on Google search and other engines, you will be exposed to more customers who will value your credibility. That leaves you less worried about your competitors who are not ranking their businesses.
d) More Backlinks
As with any form of marketing, content is integral to growing a brand. When you use SEO copywriting to your advantage, you will generate organic backlinks from readers who will be compelled to share your content on their blogs, social media handles, and more.
Backlinks will help you rank higher, as they indicate to search engines that your content adds more value to your readers.
What Are the Elements of SEO Copywriting?
Image Credits: surferseo.com
So, you want to combine vital elements of SEO and copywriting to improve your business. Where do you start?
Here are the seven main elements of SEO copywriting you should improve:
a) Site Speed
Image Credits: diib.com
Site speed refers to how fast your web pages load. It dictates user experience and can either eliminate or increase bounce rate. Naturally, you want to avoid the latter.
According to this Unbounce study, 70% of your target audience will be unwilling to engage with your content if your site loads slowly. But what is a slow site speed?
In 2019, Portent reported that the first five seconds of your page's load time influence your visitors. Further, they also reported that your chances of converting leads reduce by about 4.42% every second.
In the same study that collected data from over 20 sites and 100 million unique page visits, Portent found that the best load time is below two seconds.
As it turns out, most site visitors want to access your content fast. In the Unbounce report above, some even indicate that they'd be willing to sacrifice animations and videos if the site could load faster.
This shows that many site visitors are just hungry for content, so ensure you provide this. Is your site loading fast enough?
You can perform a quick site speed test using Pingdom.com. To do so.
Image Credits: pingdom.com
Step 1: Enter your website URL into Pingdom.
Step 2: Hit the Test button and start analyzing your site speed.

Step 3: Analyze the results. Does the speed test reveal your site is loading slowly? Follow Pingdom's improvement suggestions, then retake the test to confirm faster testing.
Remember also to check load times for mobile visitors. According to Google, faster load times will increase mobile conversions by up to 27%.
b) Headlines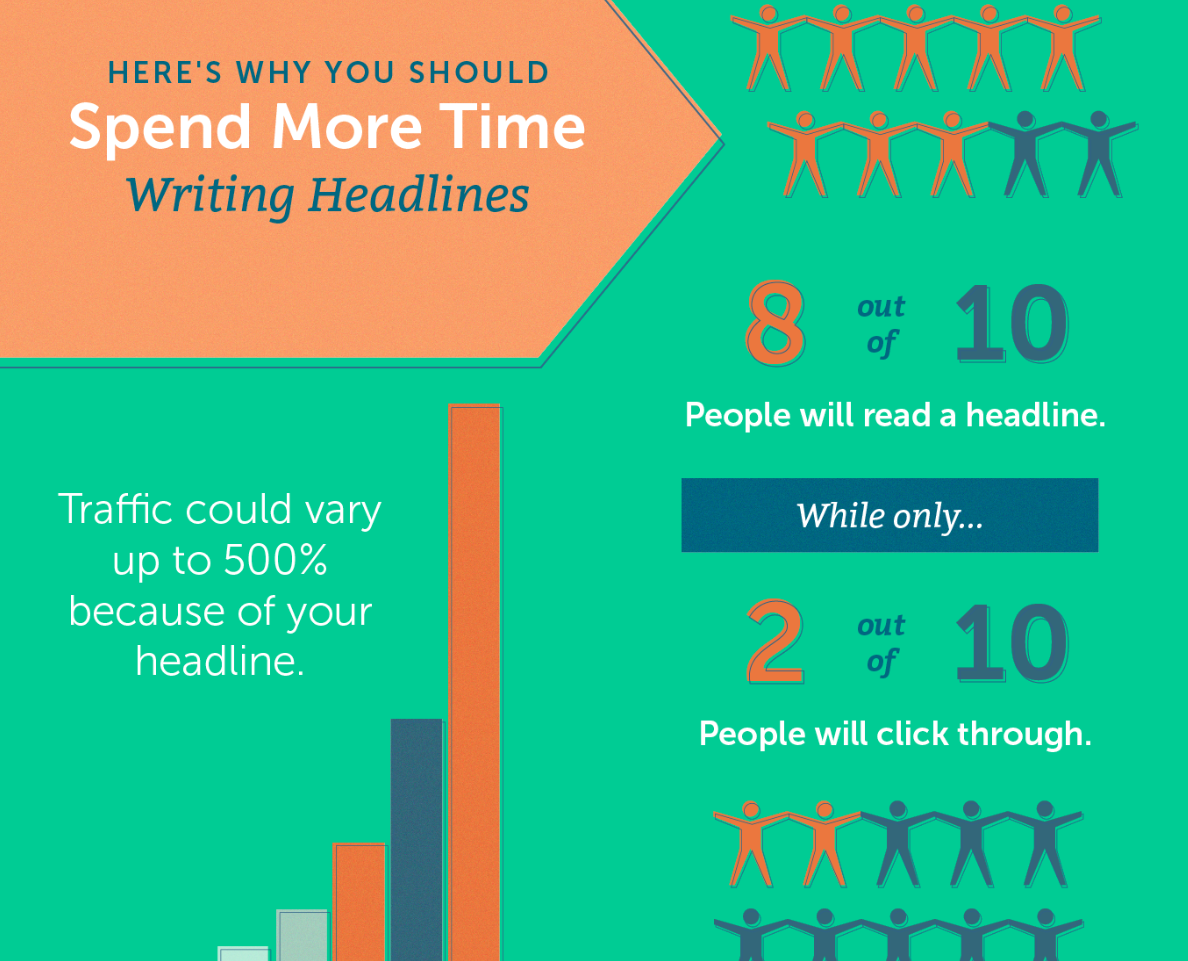 Image Credits: neilpatel.com
Headlines affect many aspects of SEO. For instance, a mediocre headline will not attract visitors nor encourage a search engine to rank your page.
So, even if you have powerful content, understand that the first thing visitors interact with is the headline. As a result, you will need to spend more time on the headline; make sure it communicates what your content body is about so people can click on it.

Image Credits: keyhole.co
Not sure how to create a clickable headline? Here are a few tips you can use:
Promise a benefit. Indicate a clear benefit for your readers before they start reading the article. So, is your post designed for beginners? How will the content help them?
Add specificity and urgency. The best way is by using numbers. This way, your title tells the reader they have options or steps to explore from the solutions your blog post or copy will offer.
Address your audience. You can address your audience by occupation, experience level or using the challenge your content will solve.
Keep the title within 72 characters so search engines can display it to visitors.
Look for inspiration from your competitors or use tools such as Headline Analyzer and YoastSEO, which will recommend multiple factors to consider.
c) Content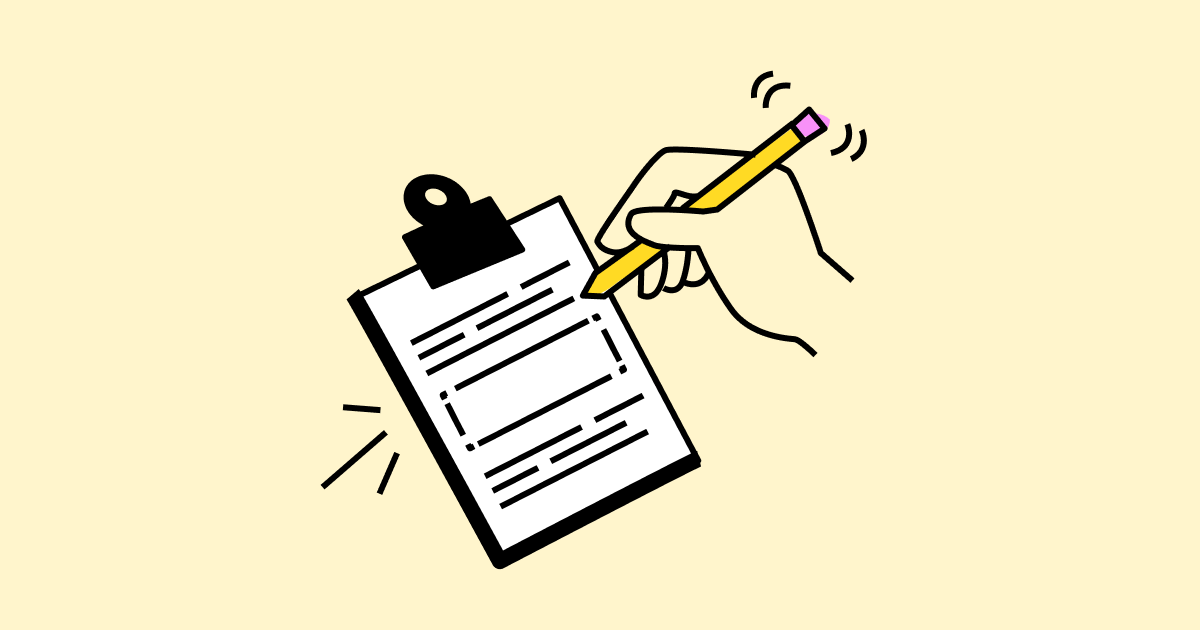 Image Credits: drip.com
At the core of SEO copywriting is the need for informative content. Content is what will drive sales and search engine rankings, so it is one area you want to spend a lot of time on as an SEO copywriter.
So, consider the following steps to creating the best copy for your content marketing needs:
Perform keyword research. You can use tools like SEMrush, Ahrefs, Moz, and others to come up with the best keywords that relate to what your business offers.
Find what questions people have on search engine search results. For example, Google search has the People Also Ask section that can give you ideas on a particular keyword to target from your keyword list.
Identify user intent. Do people want informational, commercial, transactional, or navigational content? When you know the user intent, you create copy that dares to give them the best solutions.
See what your competitors have written about. This will give you more insights about who you are against and what you could do differently to outrank them.
Gather original data to add more value to your target keyword and make your copy more shareable.
Optimize headings and meta descriptions. Keep these reader-friendly, and it's also good to include the main keyword for better results.
Organize your content for the best readability. Include headings, lists, and visual elements to break down heavy texts.
Use CTAs. After doing all the above, include CTAs in your text to encourage your readers to take action. Remember, copywriting is about conversion.
Look for linking opportunities before you publish.
d) Meta Description
A meta description is another important element of SEO copywriting. It is an HTML attribute that communicates what a page is about.
When you write the best meta description, a search engine will have more information to rank you higher and display it to readers to increase the click-through rate.
When writing a meta description, understand two things first; it will help you rank better and capture the reader's attention. So, here are some tips for writing powerful meta descriptions.
Keep them short; the best range is under 150 characters, but aim for 113 characters for mobile users.
Ensure they describe the page and feature an effective call to action
Feature the focus keywords, as these will be boldened in search results
Write unique meta descriptions for all your pages to mitigate being flagged for duplicate content.
e) Keyword Frequency
Image Credits: wordstream.com
Keyword frequency is another element of SEO copywriting to look out for. It refers to how often your chosen keyword appears in your copy.
When thinking about keywords, also consider keyword density which refers to the ratio of your keyword phrases to other words in your copy.
While keyword frequency and density are less impactful than they were years ago, they are still helpful when writing marketing copy.
Since copywriting aims to persuade readers to transact with your business, you want your copy to be short and direct. So, using your keyword too many times can negatively affect your rankings.
The article is more difficult to comprehend when a keyword appears too often in your copy. Search engines will term that as keyword stuffing and penalize you instead rather than rank you high.
So, while you want to target a keyword to rank, maintain a healthy keyword-to-content ratio.
f) Page Links
Image Credits: pinterest.com
Page linking is an important factor for SEO copywriting; it shows search engines you are connected to the web or are sociable, which is a measure of reputation and credibility.
So, as you develop the best SEO copy, you want to consider the best link-building options. You can link to pages within your domain and from external domains that address the same niche as yours. Here are some tips for using page links to your advantage;
Link to reputable sources early on in your copy: within and outside of your introduction
Link to powerful guides on your pages or other high-ranking domains
Use appropriate anchor texts to avoid breaking your content flow
SEO Copywriting Tips to Use Today
Image Credits: growhackscale.com
Now that you know the main elements of SEO copywriting, it is ideal to remember that they don't always translate into copywriting success. Search engines keep changing algorithms, which means what worked before in copy marketing may not be very successful today.
So, the elements are not cast in stone; eventually, all you need to be successful with SEO copy is powerful content that generates social shares and comments, leads, sales, and repeat business. So, here are a few tips you can employ for guaranteed results.
a) Use SEO Copywriting Tools and Resources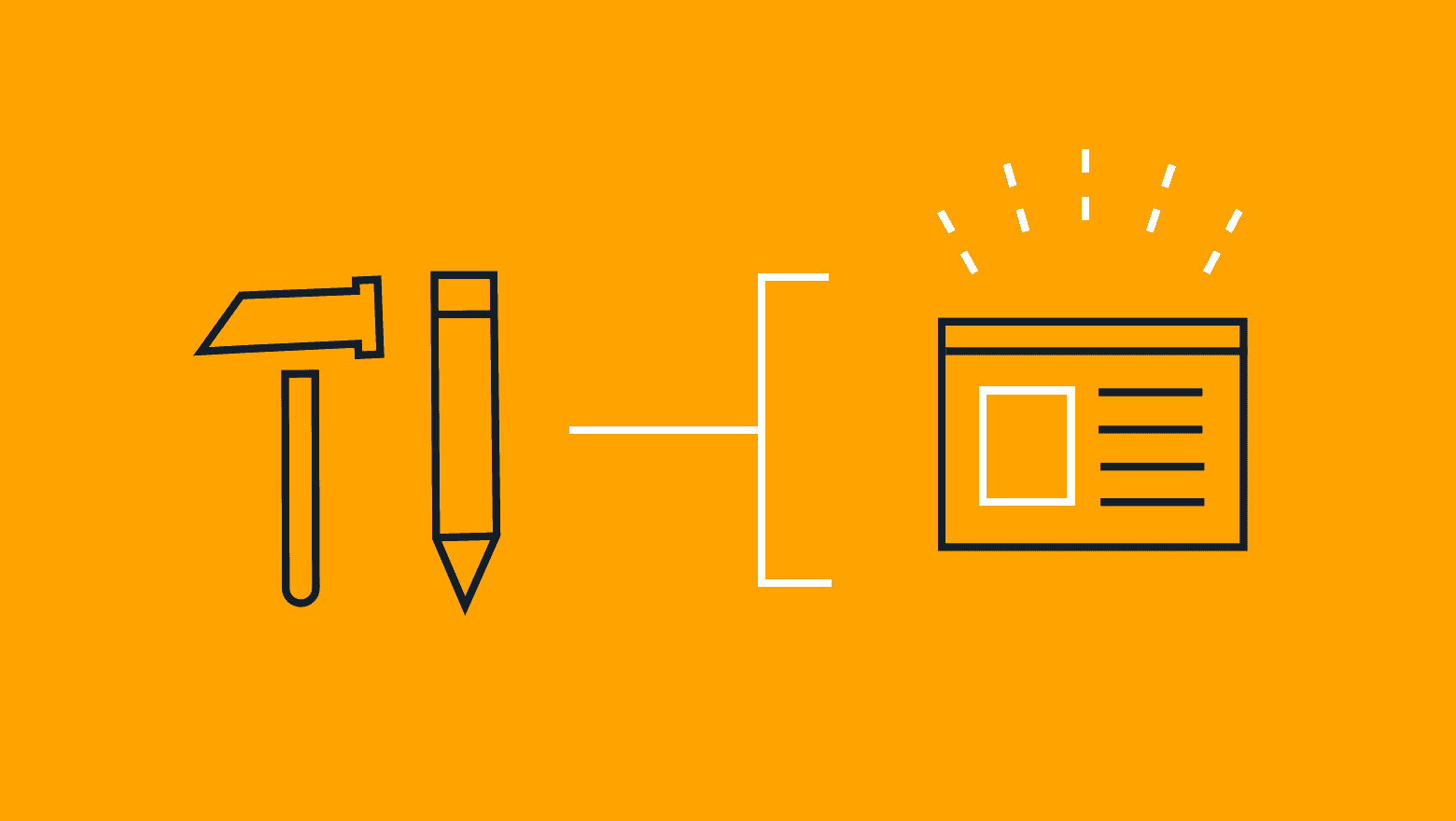 Image Credits: directiveconsulting.com
Copywriting is an extensive area in marketing, so it is best to use some of the best SEO tools at your disposal for faster results. Some of these include:
Keyword research tools like SEMrush, Moz, and Ahrefs
Google Trends and AlsoAsked.com to generate trending topics
Hemmingway App and Grammarly for editing
Canva for making graphics
Flickr, Pizabay, and UnSplash for free images
Google Analytics and Google Search Control for tracking each page's performance
CoSchedule headline analyzer
b) Perform Thorough Keyword Research
Image Credits: wix.com
Remember, copywriting markets your business worldwide so more people can buy your product or service. So, keyword research is a vital step in reaching the web audience. It allows you to use keywords people use to look for solutions online. Here are a few keyword research tips to get you started;
Come up with your business's mission statement. In a nutshell, define what your website is about.
Create a list of keywords to target. Once your mission is clear, you will find it easy to create a list of terms you want to rank for. Use keyword research tools to develop powerful variations of your listed keywords.
Classify your keywords. The best move is to work on keywords closest to your mission statement and then schedule the others for later.
Understand user intent. So, what does your target audience want? Do they want to learn or buy? Keywords are either informational, navigational, commercial, or transactional. Each intent indicates the audience's journey to becoming a repeat buyer, so tailor each topic with good content to persuade your reader to buy.
Create long tail keywords for each post.
c) Prepare the Copy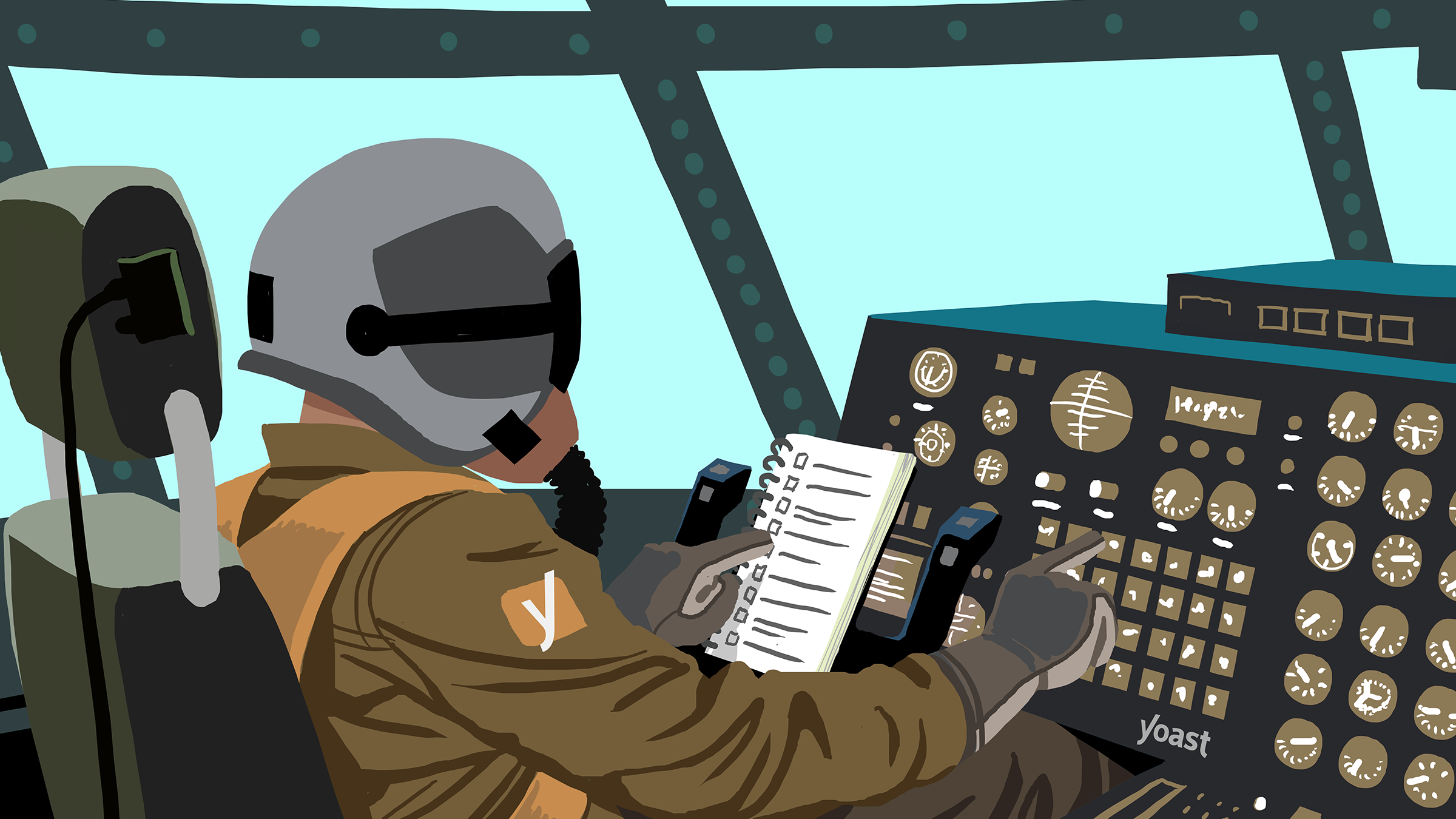 Image Credits: yoast.com
Now that you have a keyword to target, the next step is to plan and outline your copy. In this step, you need to answer the following questions;
What is the article's purpose, or what do you want to achieve?
Who is your target audience?
What message will you deliver through the article, or what key solution will you provide?
What will be the most effective structure to follow?
When you have answers to the first three questions, you will also want to dedicate time to developing a proper structure.
d) Prepare the Text Structure
Image Credits: crevand.com
The text structure is an important step for any SEO specialist. It helps you make your article easy to read and comprehend; if you ace it, the text will lead to sales quickly. These are the main elements of text structure:
Arrange subheadings
Use lists
Use visuals
The structure aims at making your content more readable. Easy-to-read text reduces the bounce-off rate, indicating to search engines that your page provides valuable information.
In addition, your visitors will likely transact with you if they understand your content.
e) Start Writing Content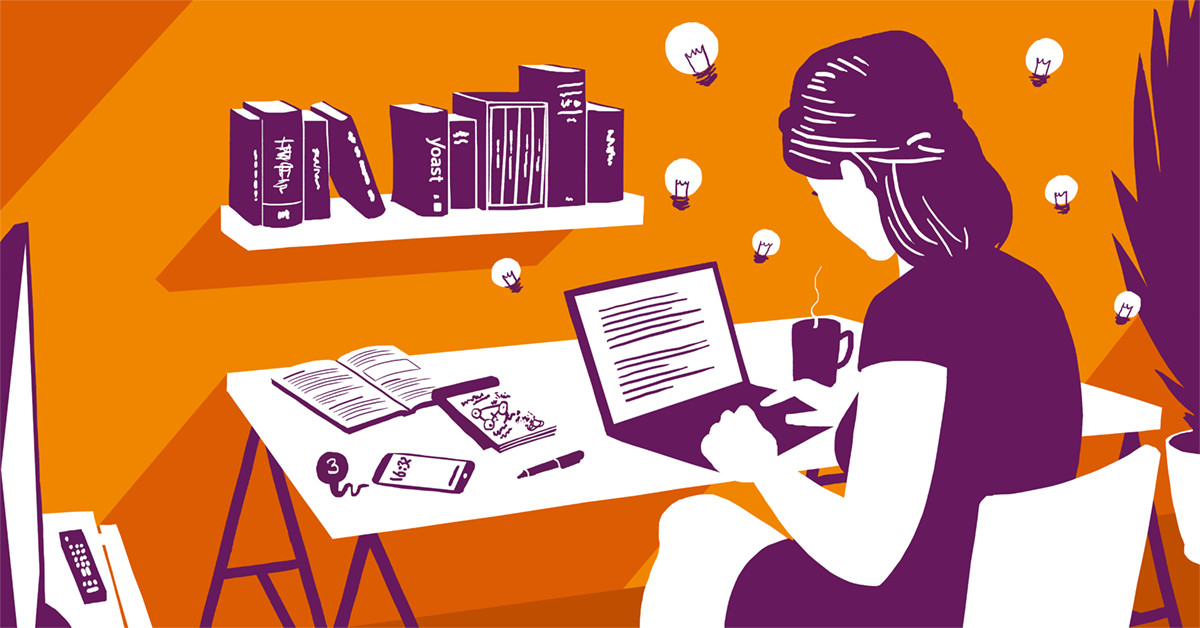 Image Credits: yoast.com
At this point, the only thing preventing your page from ranking is you not writing. So, write with the following in mind;
Use a specific headline.
Grab your reader's attention with the intro. A strong lead should also promise the reader a solution to keep them reading your post.
Use storytelling. Your copy will sell better when it is tailored for human readers, which is where storytelling comes in. Brand storytelling shows readers they can achieve their desired results by doing what you did or buying from your business.
Use short sentences. According to the American Press Institute, the average reader will understand copy written with short sentences, so ensure you use less than 14 words for each sentence.
Use elementary terms to make your copy more understandable.
Provide social proof. Use your best results, either collaborations or testimonials, to offer credibility.
Be objective. Since you want to drive sales with SEO copywriting, create interesting copy around your keywords, and remain objective to your end goal. So, include CTAs or Limited Offers that encourage your reader to take action.
Concentrate on benefits, not features. Even though you want readers to buy or subscribe, your copy should tell them why they should consider your business, not the features of services or products they can buy.
Use humor to keep your readers engaged.
Use the inverted pyramid structure to provide the most relevant information early in the article.
f) Optimize the Text for SEO
Image Credits: crazyegg.com
Now that you have created the best marketing copy, the next step is applying some SEO strategies to ensure your page ranks on search engine results. To do so:
Optimize your heading for search and keyword intent.
Add internal (on-page) and external (off-page) links.
Optimize your title tag. Keep it within 60 characters and ensure it describes your website.
Use the right heading tags. Ensure the best flow of content, so structure your headings properly from Heading 1 to Heading 2, 3, 4, 5, and 6.
Eliminate keyword stuffing. Use keyword variations, synonyms, and related keywords.
Optimize the meta description. Keep it within 160 characters, target the focus keyword, ensure it describes what is in the content, and include a CTA.
g) Edit the Copy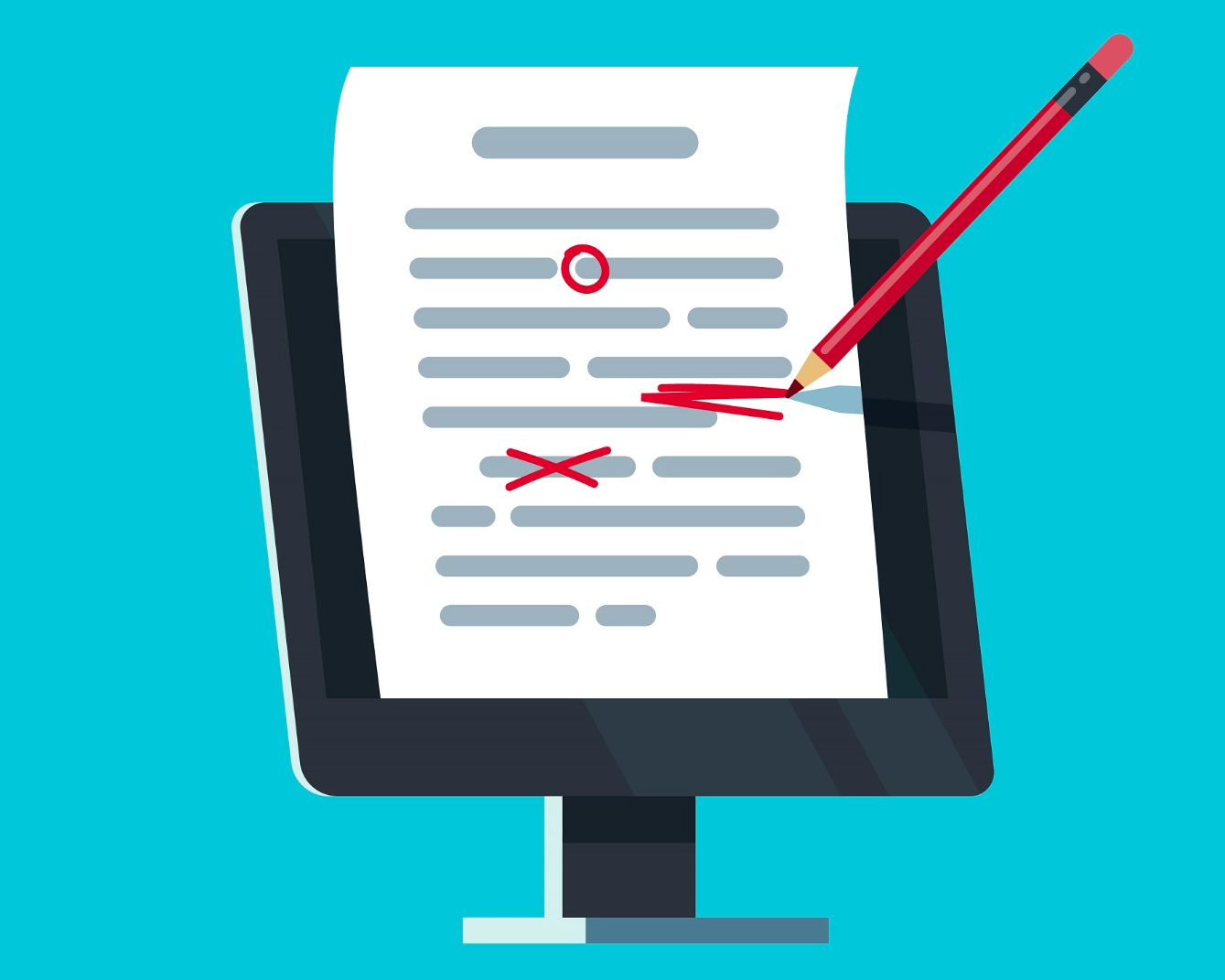 Image Credits: itcglobaltranslations.com
Before publishing your article, ensure to edit to improve the following possibilities:
Typos and grammar.
Poor content organization.
Better research opportunities- you might find better case studies to refer to.
Missed CTAs? A call to action is vital for SEO copywriting success, so ensure you include several to remain objective.
h) Finally, Make Your CTAs Effective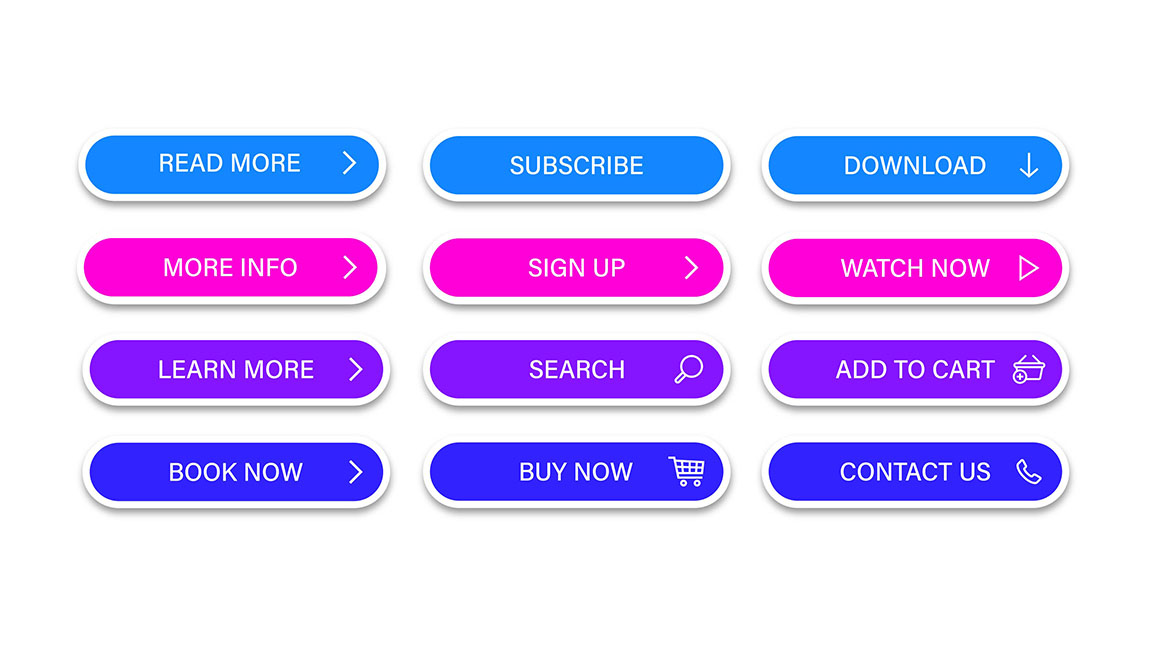 Image Credits: blog.vmgstudios.com
Good SEO copywriting aims to persuade your readers to take action, so you need an effective call to action. Here is how to do so:
Make the CTA clear. Clear CTAs tell your readers what they are getting, for example, a Limited Offer or Free Trial.
Place the CTAs properly. Use one after explaining the benefits of your business that can also help the reader.
Don't overuse the CTAs; two or three are enough per post to dedicate the rest of the content to market benefits.
Conclusion
SEO copywriting is a good way to harness better rankings and lead conversions. The information above will help you deliver high-quality content that will grow your business by significant margins.
However, keep track of your SEO copywriting growth by tracking conversions, rankings, brand awareness, social media traction, and click-through rates. These metrics will guide you in the future when you need to update the published content.
But in the meantime, write quality content that satisfies search intent and maintains a marketing angle, and you will be well on your journey to creating a successful business.