Are you ready to dominate the search engine results and attract more investors to your private equity firm?
As per data, SEO leads have a 14.6% close rate, compared to outbound leads, with a 1.7% close rate. As you know, running a private equity firm is as hard as any other business, and you need the best tactics to stay ahead of your competition. So, this guide will cover everything you need to know about SEO for private equity and provide a detailed plan for optimizing your website to increase organic traffic.
Specifically, you will learn how to create a comprehensive SEO strategy tailored to your private equity firm's unique needs and implement it to achieve measurable SEO results.
What Is the Importance of SEO for Private Equity Firms?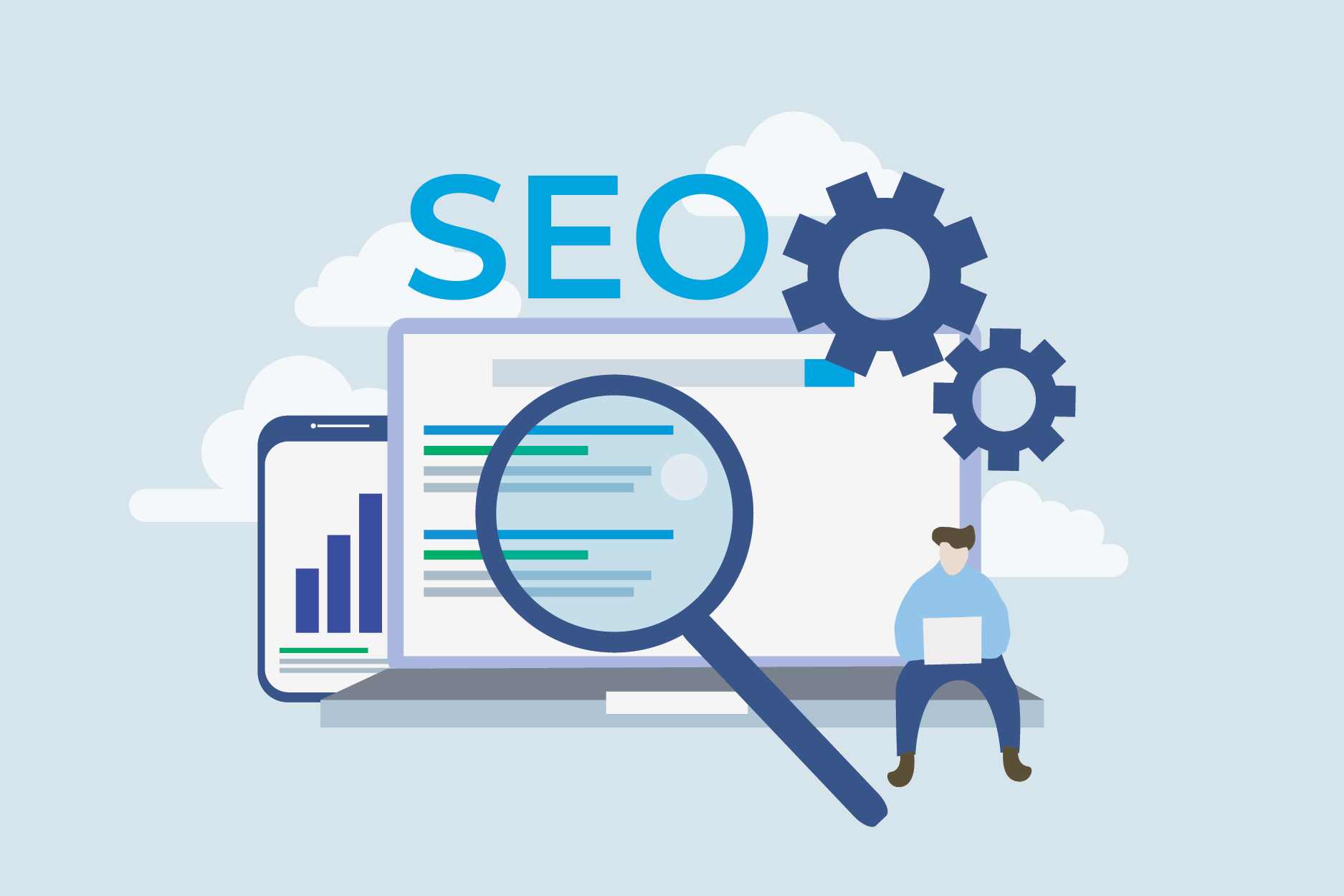 Image Credits: ecompmarketing.com
Search Engine Optimization improves the visibility and ranking of a website or web page in search engine results pages (SERPs) for specific keywords or phrases. Search engine optimization increases the quantity and quality of organic traffic to a website. Organic traffic comes from search engines as a result of people searching for specific keywords or phrases.
SEO private equity allows private equity firms to increase their online visibility to reach the target audience on SERPs. After all, when private equity firms have a strong online presence, they are more likely to attract new investors and grow their businesses.
By optimizing websites for specific keywords and phrases, private equity firms can ensure that their site ranks high on search engine results pages when potential investors search using relevant keywords. This can increase the chances of these potential investors visiting the website and ultimately investing in the firm.
With that in mind, it is time to start investing in SEO for your firm. In this age of ever-advancing technology, you want to utilize search engines like Google because that is where you'll find your next investors or private equity funds.
Search Engine Optimization for Private Equity Firms
If you are trying to figure out where to start, we will cover on-site, off-site, and technical SEO tactics and provide actionable tips you can use for your best marketing strategy. So, let's get started below!
1. On-Site SEO Techniques
Image Credits: moz.com
As a private equity firm, attracting new clients/ investors is crucial for growing your business and competing with other private equity firms. You can do this by making your website visible and appealing to search engines and potential investors. This is where on-site SEO comes in.
On-site SEO optimizes a website's content and structure to improve its visibility and ranking in SERPs. Here is what you can do:
a) Keyword Research
Image Credits: searchenginejournal.com
By now, you understand that people and potential investors will find you through search engines. To do so, they will use unique terms and phrases related to your business. So, it is imperative that you identify and use those terms and phrases on your website. These terms and phrases are called keywords, and to find them, you need the best keyword strategy.
There are several tools that you can use to conduct keyword research. Some include Google Keyword Planner, SEMrush, and Ahrefs.
When conducting keyword research, it's important to focus on long-tail and LSI (Latent Semantic Indexing) keywords. Long-tail keywords are the more specific phrases that are less competitive and more likely to convert into leads. LSI keywords are semantically related keywords that help search engines understand the context of a piece of content.
b) Content Optimization
Image Credits: celocityconsultancy.com
Creating high-quality, informative, and relevant content is crucial for on-site SEO. Search engines will index your private equity firm's website if it contains valuable and relevant information. When optimizing your content, you want to focus on structuring and formatting it in a way that makes it easy for search engines and potential investors to understand.
Include your target keywords and phrases in your content, but avoid keyword stuffing. In addition, use headings and subheadings to break up your content and make it easy to scan. You can also use lists and bullet points to make your content more visually appealing. And make sure to keep your content up-to-date and relevant to your target audience.
c) Title Tags and Meta Descriptions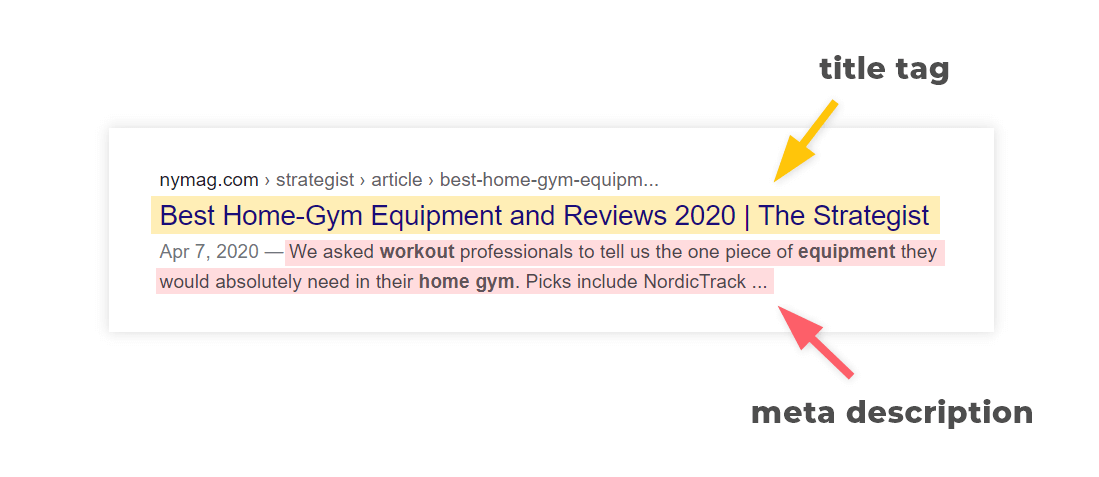 Image Credits: mangools.com
These are HTML tags that provide information about your website's pages to search engines. Title tags appear in the search engine results and give potential investors an idea of what your website is about. Meta tags provide a summary of the page's content and appear below the title tag in the search engine results.
When optimizing your title tags and meta descriptions, include your target keywords and phrases. But make sure to keep them under 60 characters for the title tags and 155 characters for the meta descriptions; otherwise, they will be truncated in the search results. Also, make both tags compelling and clickable to improve your website's click-through rate.
d) URL Structure
Image Credits: searchenginejournal.com
The URL structure of your website's pages can impact your on-site SEO. URLs that are clear and easy to understand help search engines understand your content.
So, when structuring your URLs, include your target keywords and phrases and avoid using special characters. Finally, keep your URLs as short as possible.
e) Sitemap
Image Credits: searchenginejournal.com
It is an XML file that lists all of the pages on your website. It helps search engines find and crawl all of your site's pages, making it easier for your site to be indexed and for your pages to be ranked accordingly. When creating a sitemap, include all of your website's pages, including those not linked to other pages on your website.
f) Navigation and Schema Markup
Image Credits: medium.com
The navigation and schema markup are important for both search engines and potential investors. To begin with, navigation helps potential investors find the information they need on your website, while schema markup provides additional details about your private equity firm and its services to search engines.
When you use clear navigation and schema markup, search engines will understand your website's structure and content for better indexing. You will also improve the user experience.
g) Mobile Optimization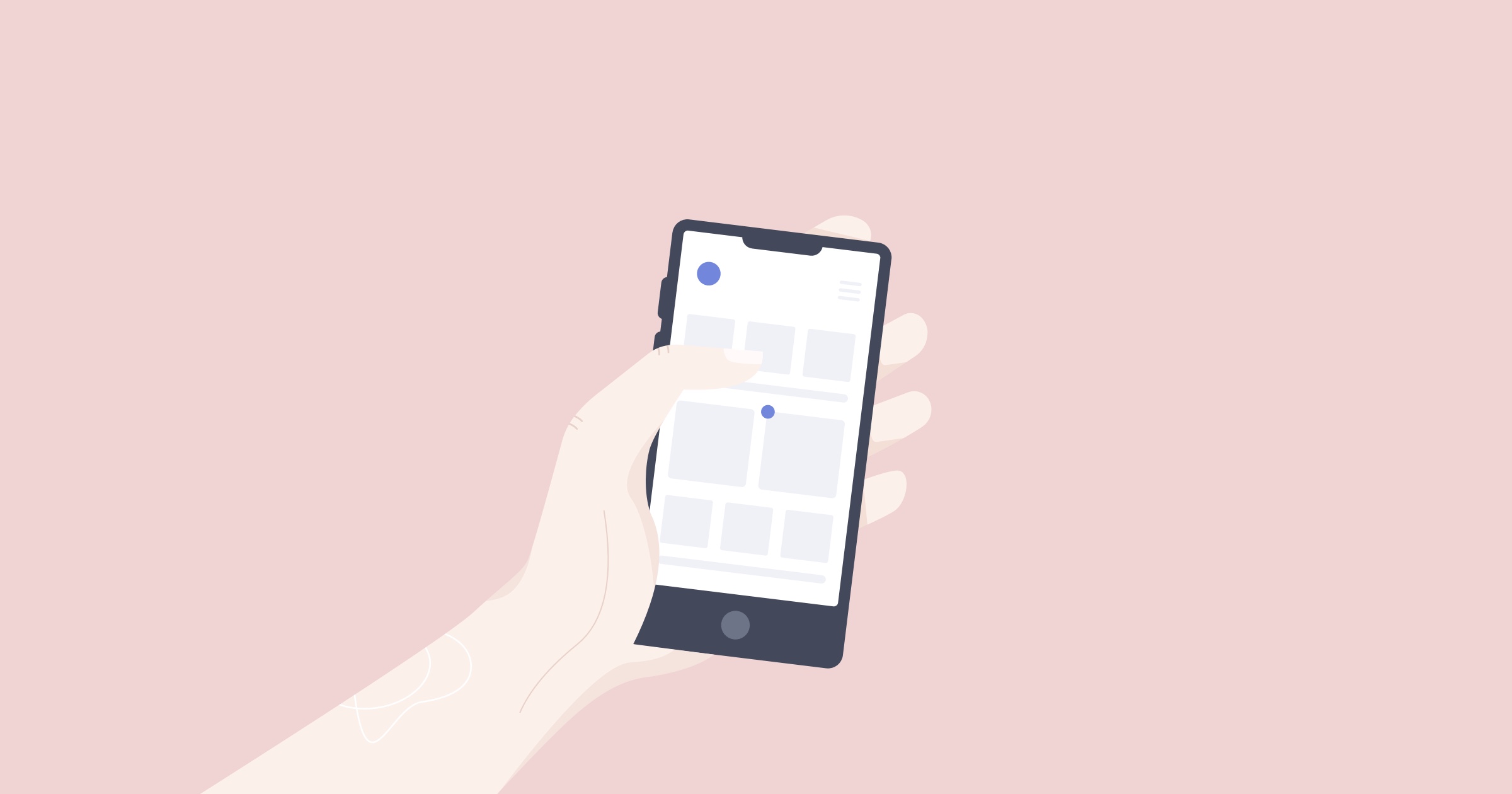 Image Credits: drip.com
With most people accessing the internet on their mobile devices, it's important to ensure your website is optimized for mobile use. Mobile optimization includes designing your website to adapt to different screen sizes and ensuring that your website's pages load quickly on mobile devices.
2. Off-Site SEO Techniques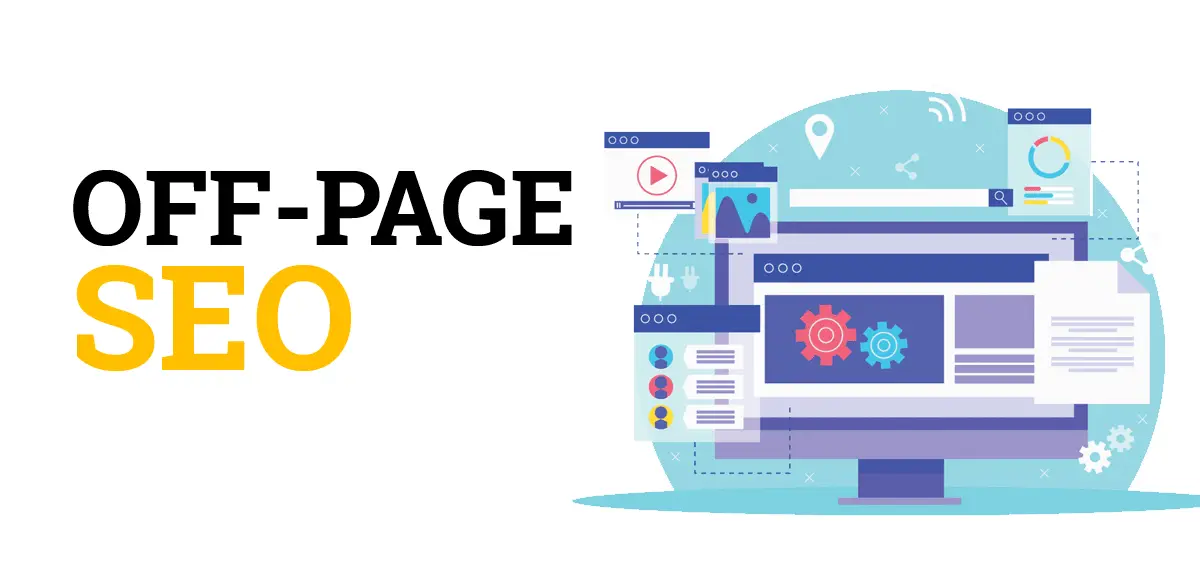 Image Credits: seochatter.com
Off-site SEO refers to optimizing a website's external factors to improve its visibility and ranking in Google search results. Off-site SEO for a private equity firm would involve optimizing external factors such as backlinks, social media, and online directories to ensure that the website appears credible and authoritative to both search engines and potential investors. Let's have a look below.
a) Backlinks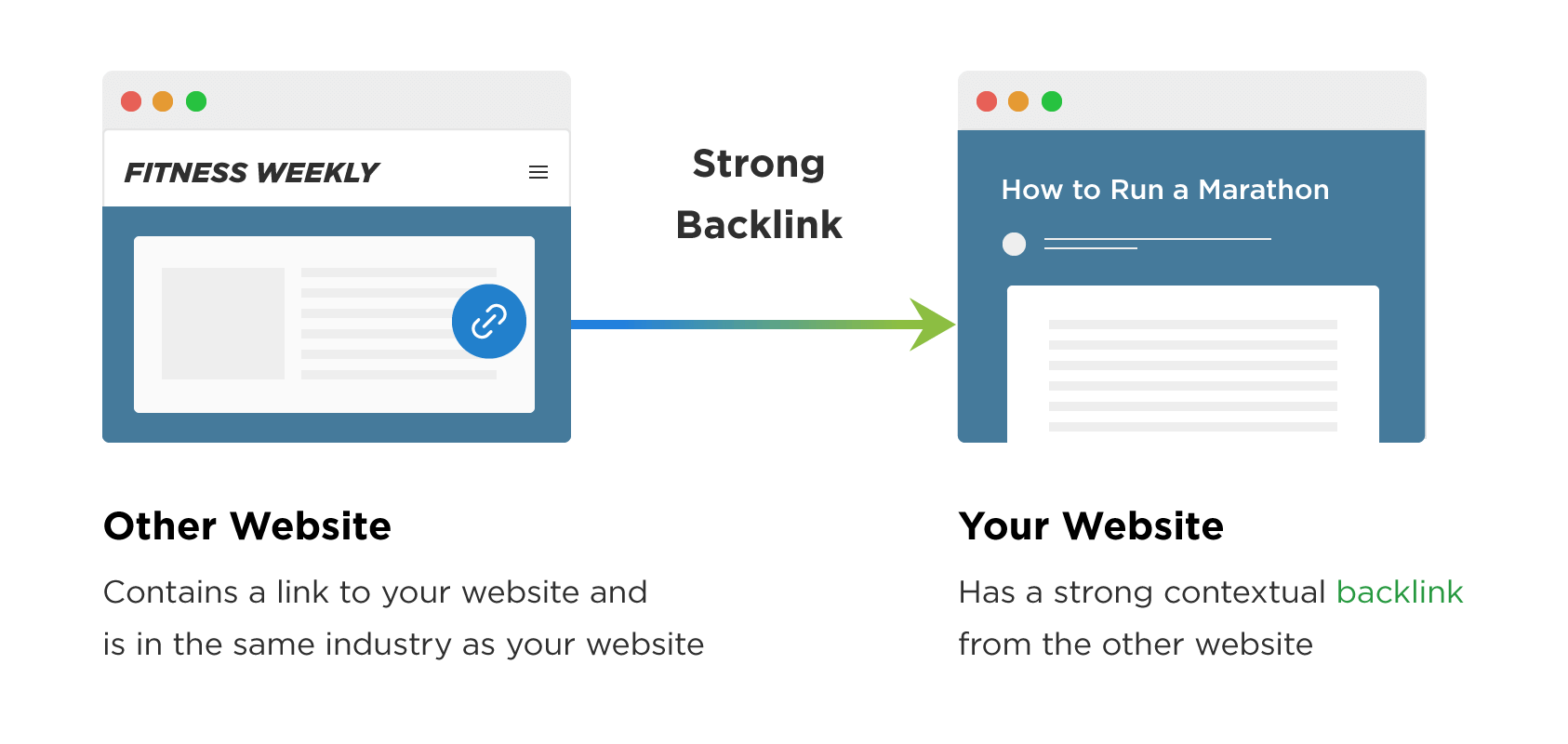 Image Credits: backlinko.com
Backlinks, also known as inbound links, come from other websites and point to yours. They are important for off-site SEO as they show search engines how other websites consider your content credible and authoritative. Building backlinks from high-authority websites can improve the visibility and ranking of a private equity firm's website in search engine results pages.
With backlinks, it is important to focus on quality over quantity. It is better to have a few high-quality backlinks from reputable websites than a large number of low-quality backlinks. There are many ways to build backlinks, including creating high-quality content, guest blogging, and broken link building.
b) Social Media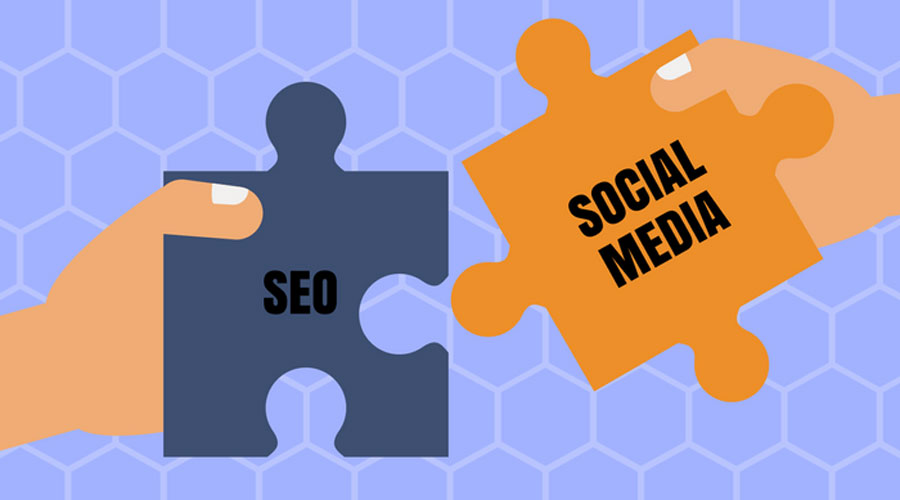 Image Credits: almondsolutions.com
Social media SEO is an effective tool for private equity firms to reach their target audience and build relationships with potential investors. Private equity firms can increase their search engine visibility and attract investors by creating and maintaining profiles on social media platforms such as LinkedIn, Twitter, Instagram, and Facebook. Make sure to post regularly and engage with your followers to drive organic search traffic to your website.
c) Local SEO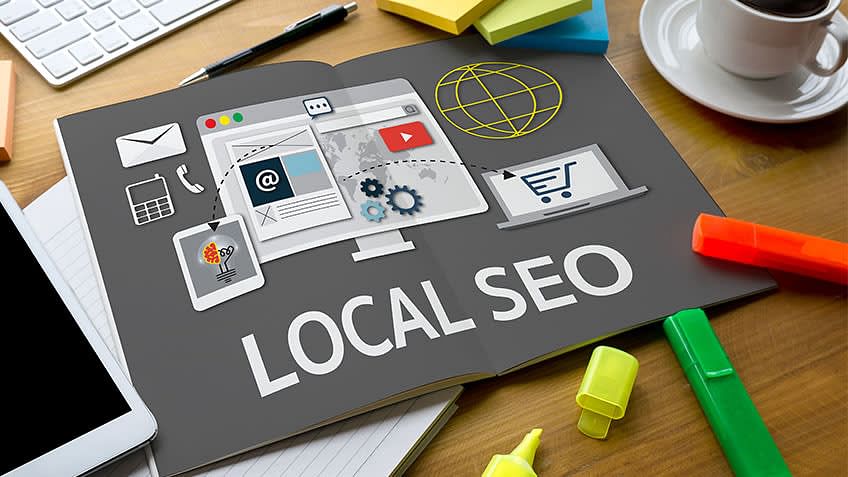 Image credits: simplilearn.com
Local SEO optimizes a website for a specific geographic location. It is important for private equity firms as it can help them to attract local investors. Local SEO includes optimizing your website for local keywords, creating local business listings, and building local reviews. To optimize your website for local SEO, have your city and state in your website's title tags, meta descriptions, and content.
d) Online Reputation Management
Image Credits: medium.com
Online reputation management (ORM) is the process of monitoring, managing, and influencing a brand's online reputation. Private equity firms need to monitor and manage their online reputation, as potential investors will often research a private equity firm online before investing.
Make sure to regularly search for your private equity firm's name on Google and social media. Respond to any negative comments or reviews and promptly address any issues. Creating positive content and building positive reviews can also help to improve your online reputation.
e) Reviews
Reviews are feedback or testimonials that customers leave about a business on review websites or social media platforms. You want to encourage your clients to leave reviews as they are a form of social proof and can help establish credibility and trust with potential customers. Also, positive reviews can help to improve your business's visibility and ranking in SERPs.
f) Google My Business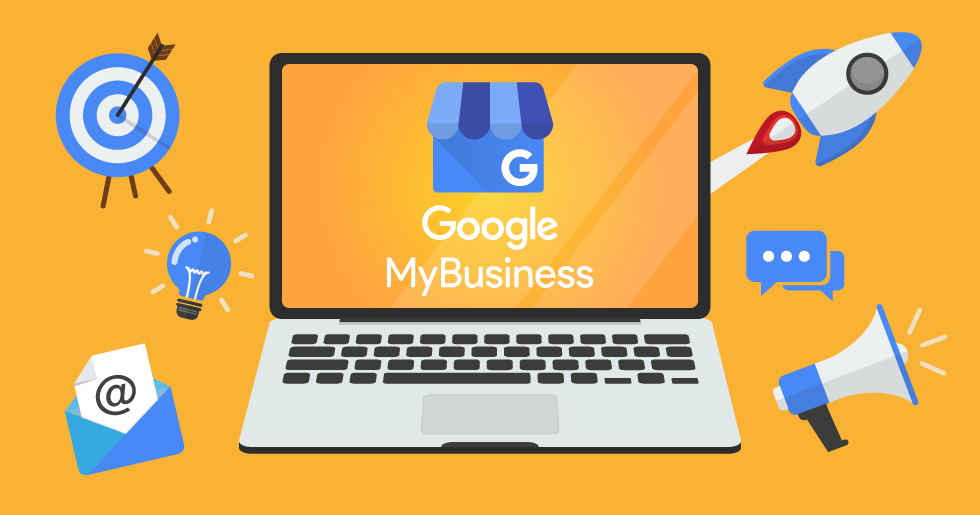 Image Credits: postplanner.com
Google My Business (GMB) is a free tool you can use to manage your business's online presence across Google platforms. By creating a GMB listing for your private equity firm, you can ensure that your business information, such as name, address, phone number, and business hours, is accurate and consistent across the web. This can help potential investors easily find your firm's location and contact information.
GMB also presents a straightforward way to improve your company's visibility, as you can also add pictures and videos and respond to online reviews.
g) Business Listing
Even with GMB, you should maintain a good presence on online directories and business platforms like Yelp, Yellow Pages, and BBB. Creating profiles on these platforms can help you increase visibility, improve local SEO, and build trust and credibility. Additionally, you will get reviews that can help improve your online reputation.
h) Analytics and Search Console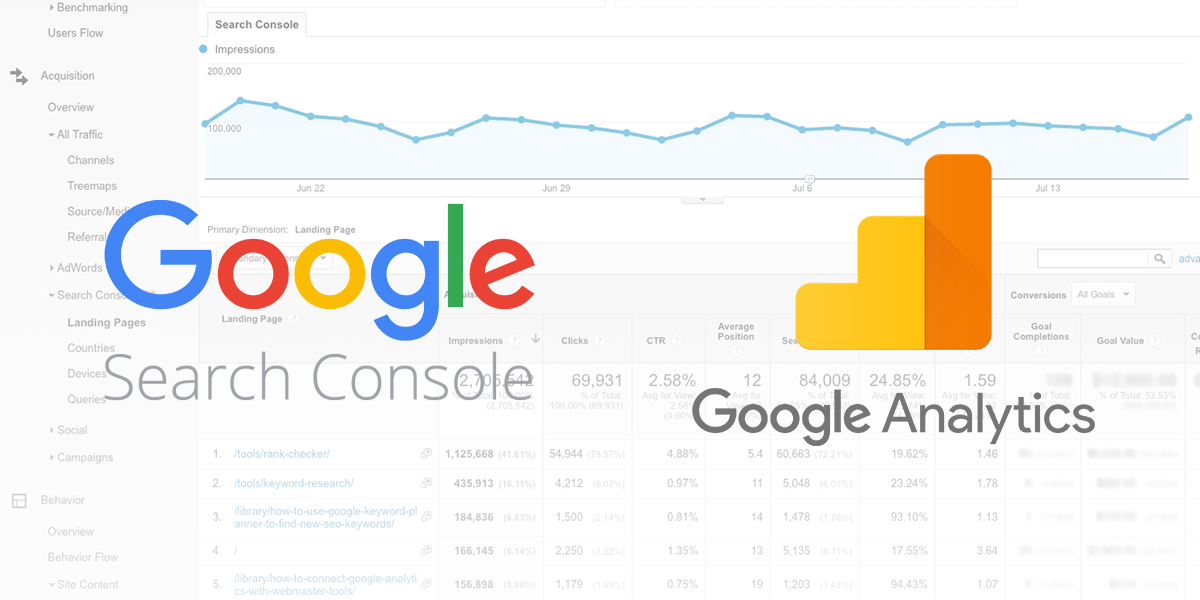 Image Credits: modation.nl
To improve search visibility, it is important to keep up-to-date with Google Analytics and Search Console. These free web SEO services from Google provide valuable data and insights about your website's performance and the behavior of potential investors.
Google Analytics (GA) helps you track your website's traffic. With GA, you can learn the number of visitors, where they come from, and how they interact with your website. This data can be used to identify patterns and trends, which will then help you identify opportunities to improve your website's performance and attract more potential investors.
On the other hand, Google Search Console (GSC) helps you monitor and improve your website's visibility in search results. With it, you can see how your website performs in search results and identify any issues impacting visibility. In addition, you will see which keywords people are using to find your website, which can help you optimize the website's content for those keywords.
3. Technical SEO Tactics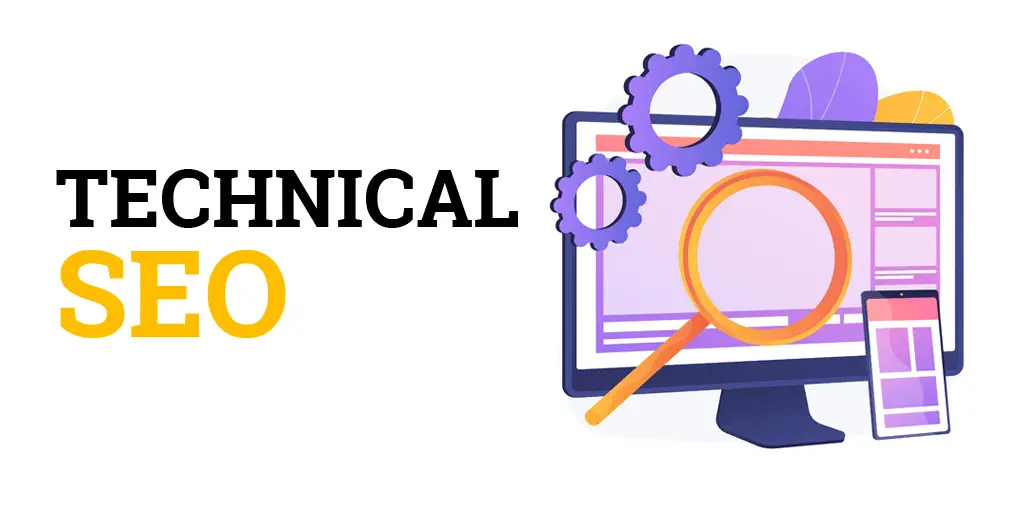 Image Credits: seochatter.com
A private equity firm will also benefit from taking care of certain technical SEO aspects. As you know, technical SEO includes optimizing the backend of a website, such as the structure, code, and architecture, to ensure that search engines can easily crawl and index the website's pages. It also includes implementing the best practices for website development, such as making sure the website is mobile-friendly, fast-loading, and secure.
Taking care of the following aspects guarantees better visibility and rankings on search engines, social media, and more platforms.
Ensure your website is mobile-friendly and optimized for mobile devices. You can do this by using responsive web design or creating a mobile website version.
Ensure your website loads quickly on both desktop and mobile devices. You can do this by optimizing images, compressing files, and reducing unnecessary code (minifying HTML, Javascript, or CSS) on your website.
Guarantee the best security by using HTTPS (Hypertext Transfer Protocol Secure), which encrypts the data between the server and the client.
Improve your XML sitemaps to help search engines find and crawl all of your site's pages, making it easier for your site to be indexed and for your pages to be ranked accordingly.
Add Robots.txt: Robots.txt is a text file that tells search engines which pages or sections of a website should not be crawled or indexed. Using robots.txt, you can prevent search engines from crawling certain website pages, especially those not relevant to the business.
Conclusion
If you are unsure where to start optimizing a private equity firm's website, this comprehensive guide to SEO private equity will help you craft an SEO strategy. We have covered everything from on-site, off-site, and technical SEO tactics. Implementing the tactics can improve your website's visibility and attract likely investors.
Remember, SEO is an ongoing process, and it's important to monitor and adjust your strategy regularly to stay ahead of the competition. If you want faster results, you can hire an SEO company to help you achieve your SEO goals and save time.